Collection filtering is the main way to direct customers to browse your collections and sort your products by relevancy. Adding filters to your collection pages allows your customers to search for your products by Availability, Price, and Vendor. Sorting allows users to rearrange products so that those of most interest are at the top of product lists.
Below is a table with all the listed conditions that can be applied to your collection pages:
| | |
| --- | --- |
| Availability | Product availability is your store's ability to meet the demands of customers. Your customers may use this condition to filter out the items that are out of stock. |
| Price | This allows customers to sort items by a fixed price range. |
| Color | Filter by color allows your customers to sort items by color. |
| Vendor | Search by the name of the suppliers. |
| Scent | If you have a perfume store, this condition can be very helpful in finding what your customers need. |
| Size | Size is an essential condition if you plan to sell shoes, clothes, and pants that are offered in different sizes. Sort by this condition helps your customers to see what's available in your store. |
| Style | Sort by style helps customers narrow down a clothing collection based on what they are looking for. A clothing store may offer jackets in different styles, for example, Harrington jackets or field jackets. |
Managing your collection filters
1. From your Shoplazza Admin, go to Online Store > Navigation.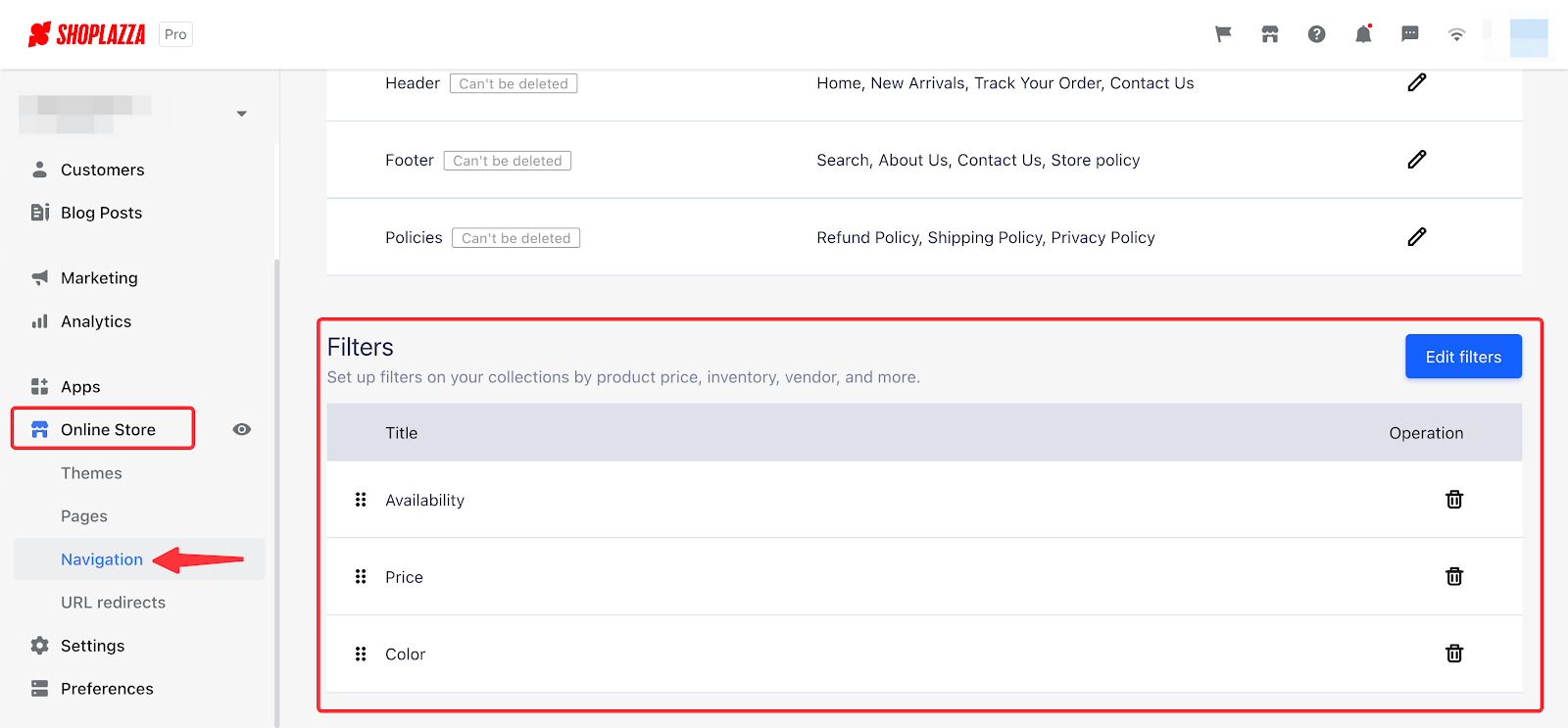 2. Click Edit filters to add more filtering conditions or you may deselect what's already on the menu.

3. Use the Drag indicator to reposition your filtering conditions.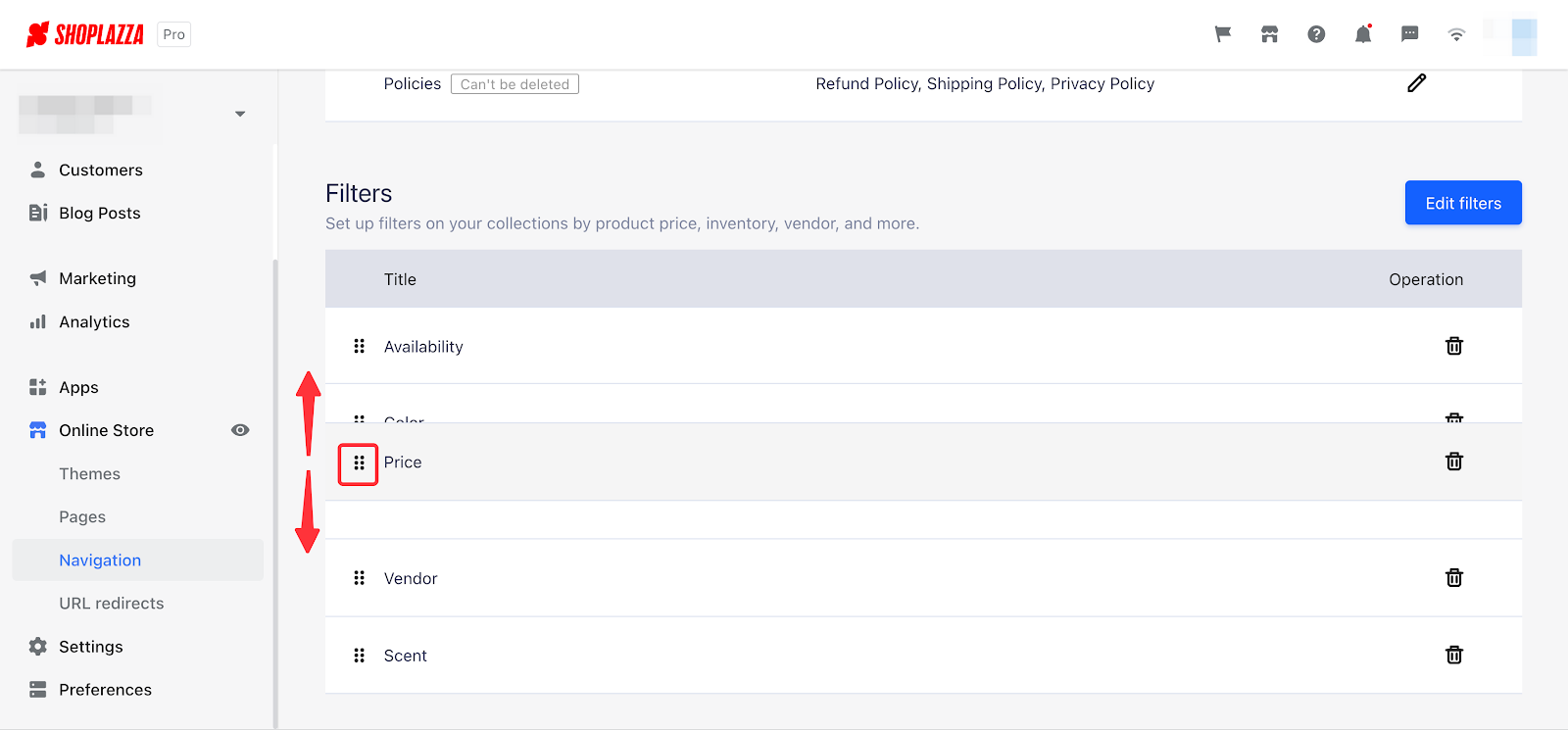 4. Here, you may also use the trash bin icon to remove current conditions.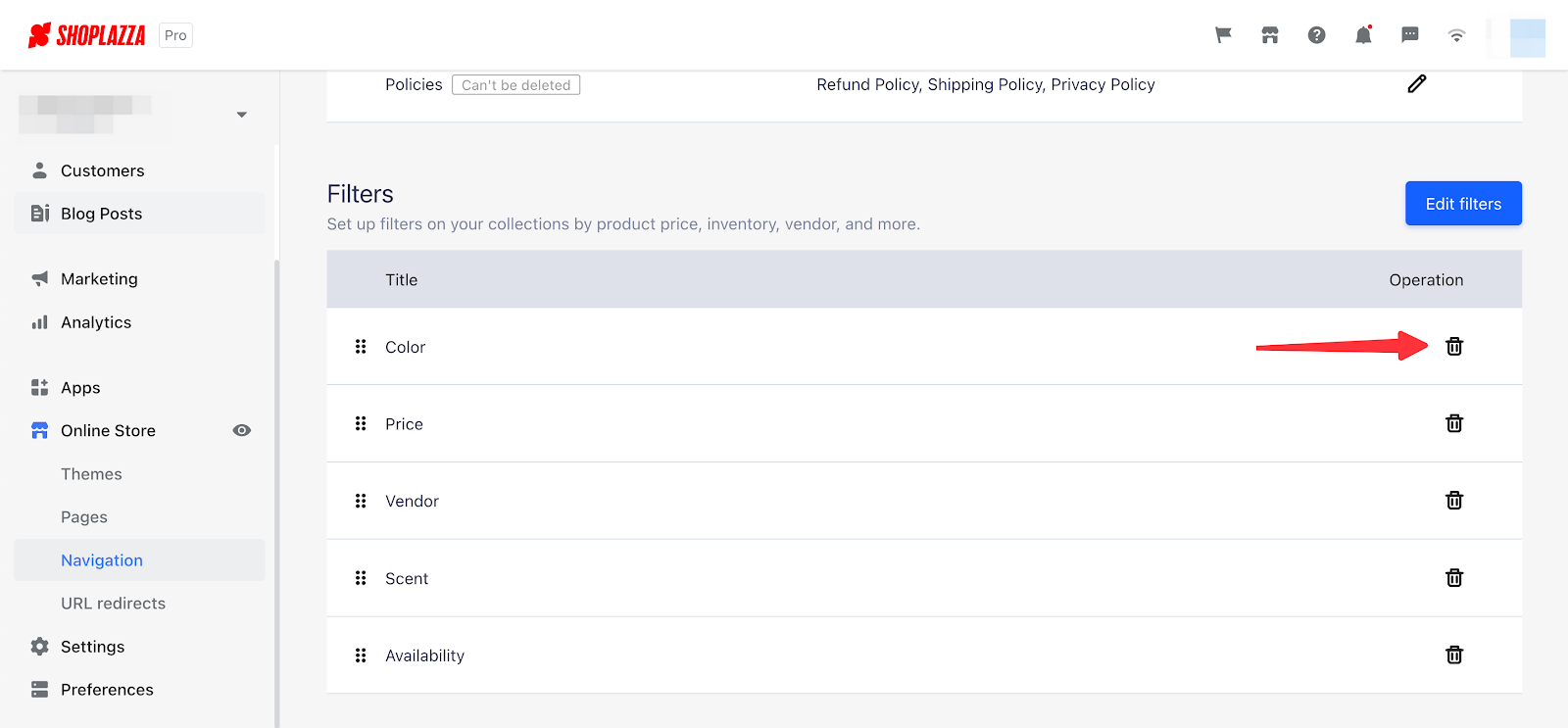 Fine-tuning your collection filters can greatly help customers lessen the time spent on finding what they need. A great search filter consistently delivers results that are accurate.
Related topics