The Data management feature allows storefront users(Merchants) to comparatively analyze all shops on one webpage. Shoplazza Data management feature enables storefront users(Merchants) the capability to monitor all shop data under one section. With real-time data monitoring of critical information from all stores, the Data management feature allows merchants to easily view business performance. Storefront users are given access to all information including total turnover, order volume, and conversion rates under one section without having to swap between stores.Storefront users( Merchants) may also personalize and manage how data should appear to you by switching freely between card and list view.
Types of data from Data management
The data that can be viewed and compared includes order volume, conversion rate, comparisons of GMV(Gross Merchandise Value), and the administrator status within a selected time period.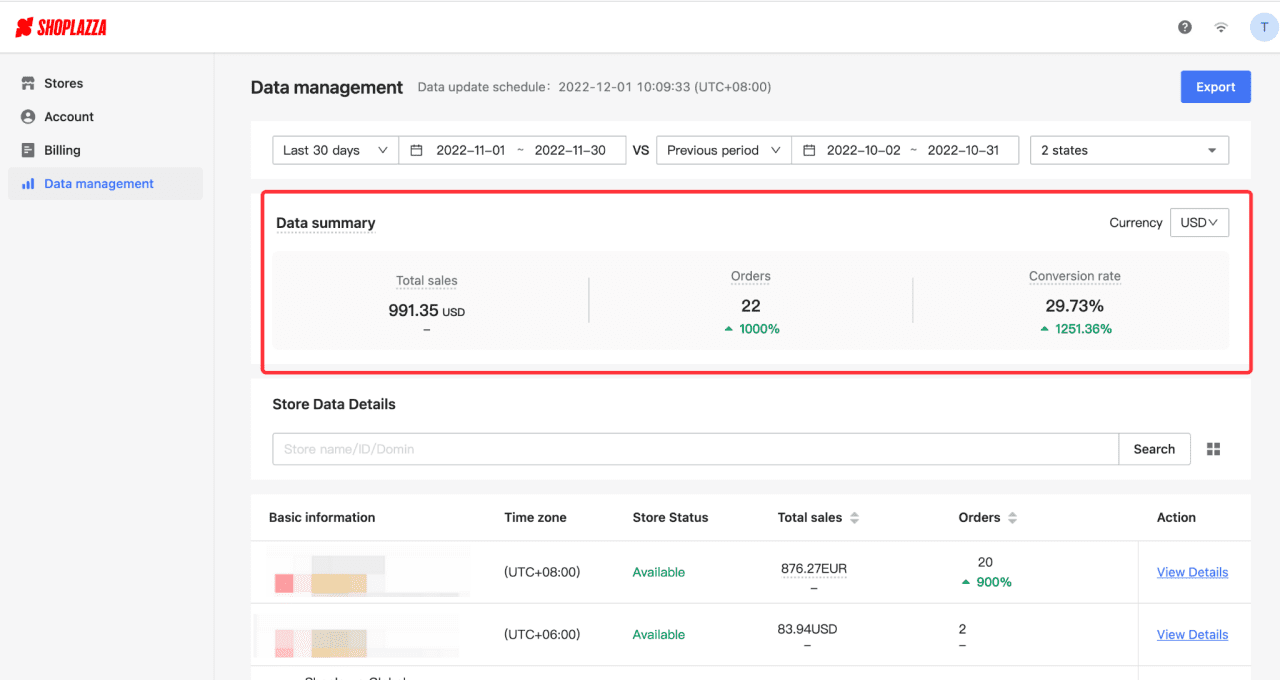 How to switch between card/list view?
Click on the mini squares icon located on the right side of the Store data detail search bar to switch how the data is displayed.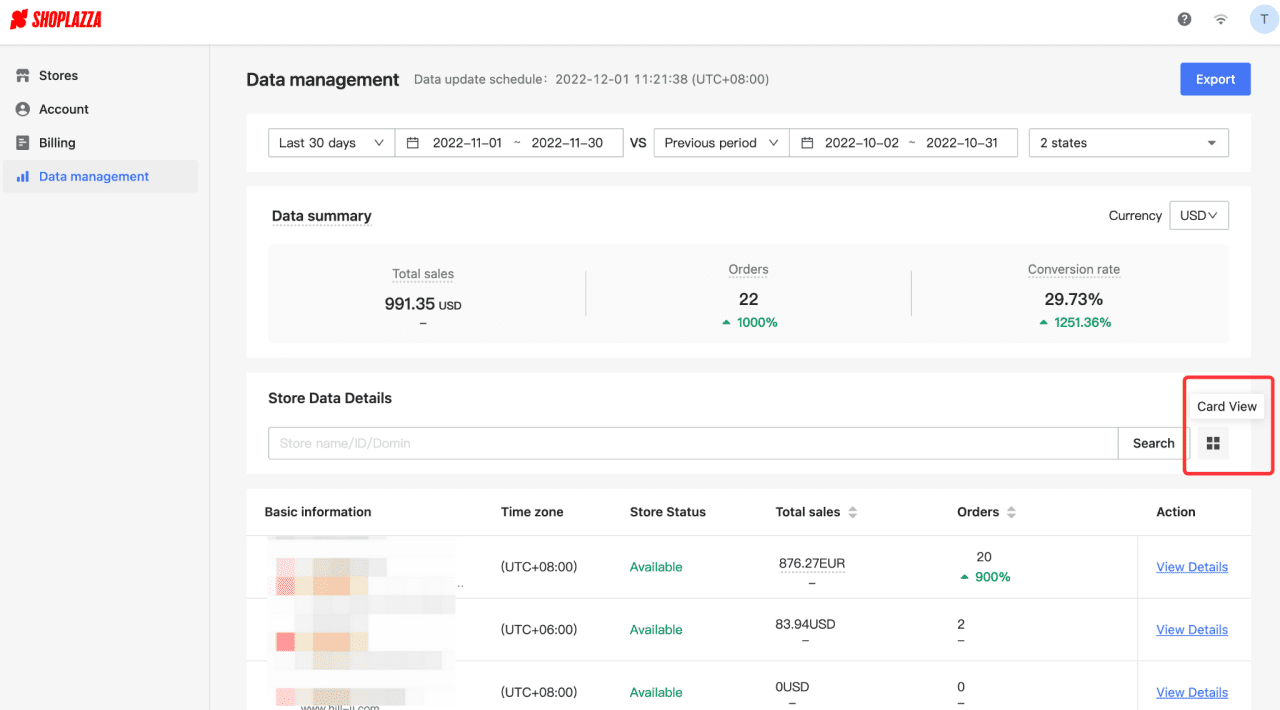 Card view:
Manage time intervals to visualize sales trends, visitor count, order volume, average order value, and conversion rate within any given time period.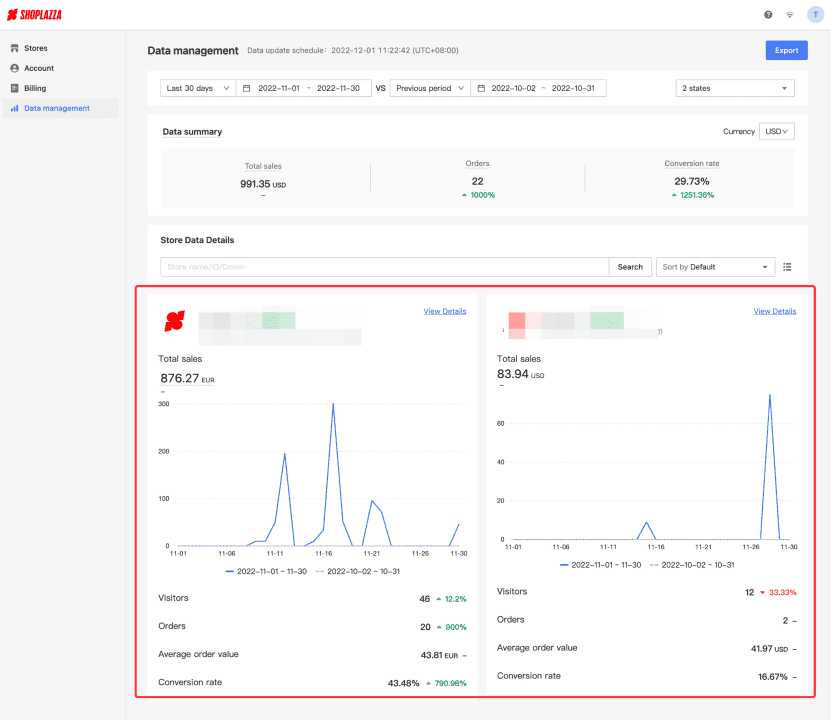 List view:
visualize and compare data between multiple stores by list. Alternatively, you may click the down arrows behind total sales and orders to make additional arrangements to sort by ascending or descending order.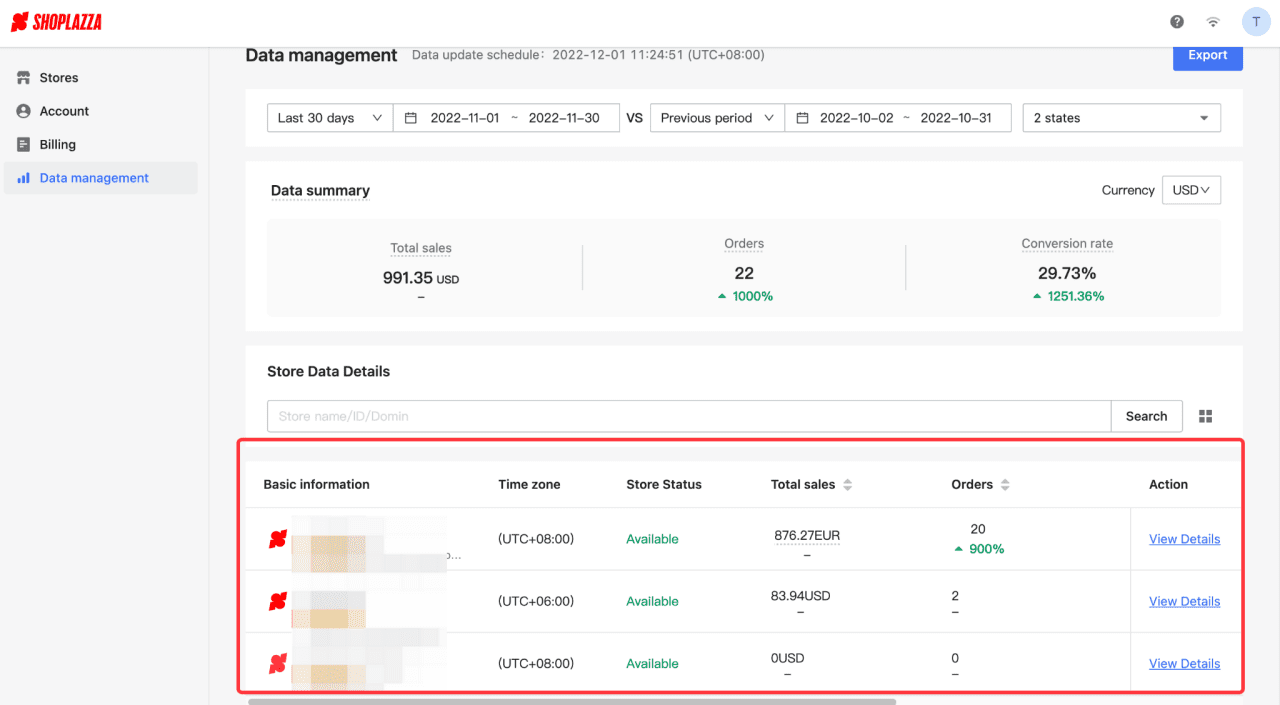 Data management step guide
1. From Shoplazza admin - click on your account icon and select Manage account from the dropdown menu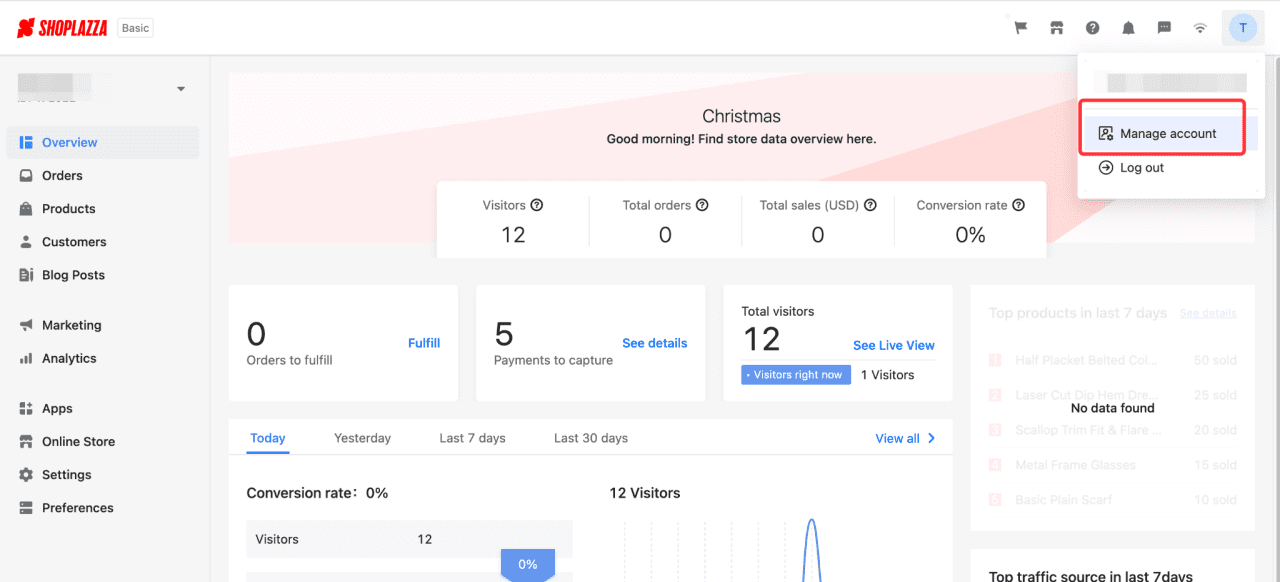 2. From the left section, click Data management.

3. From the Data management section, click Export to select your preferred time frame and stores from Time range and Store range.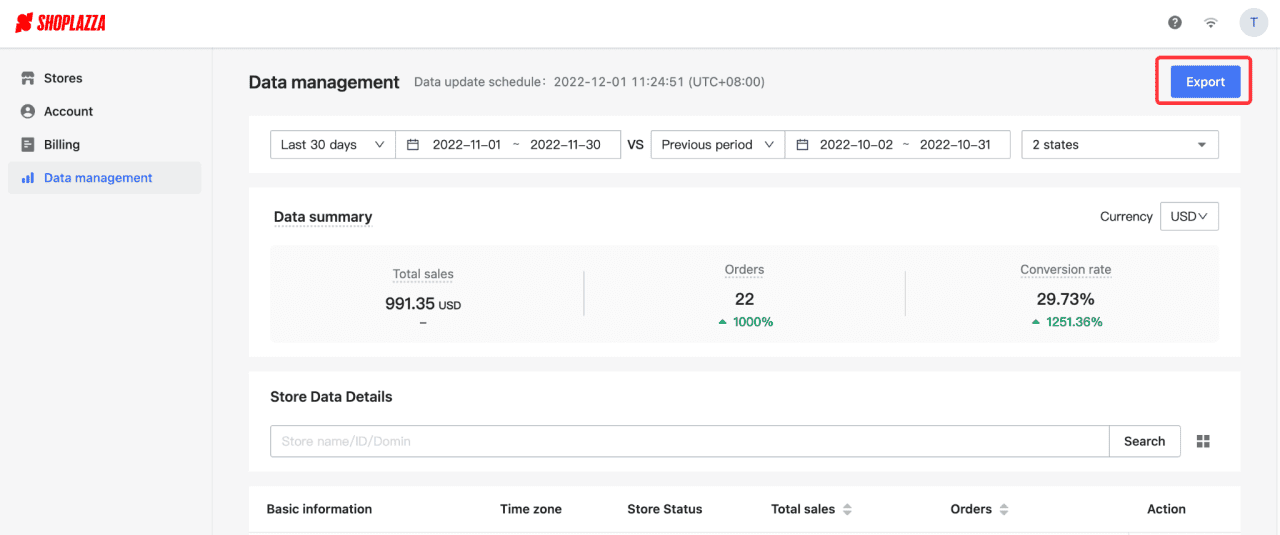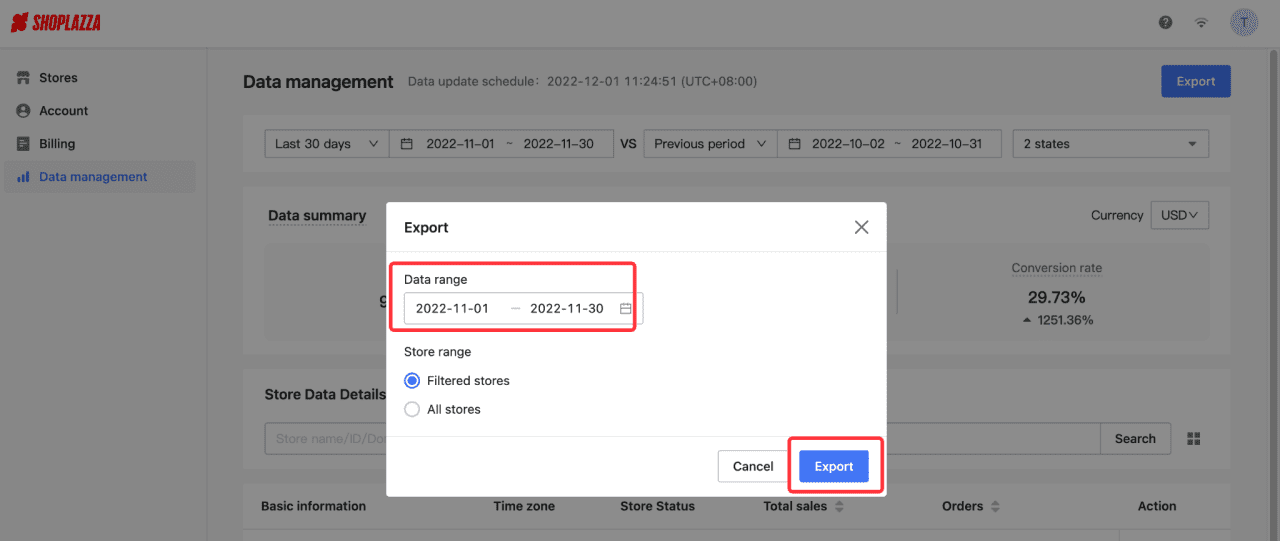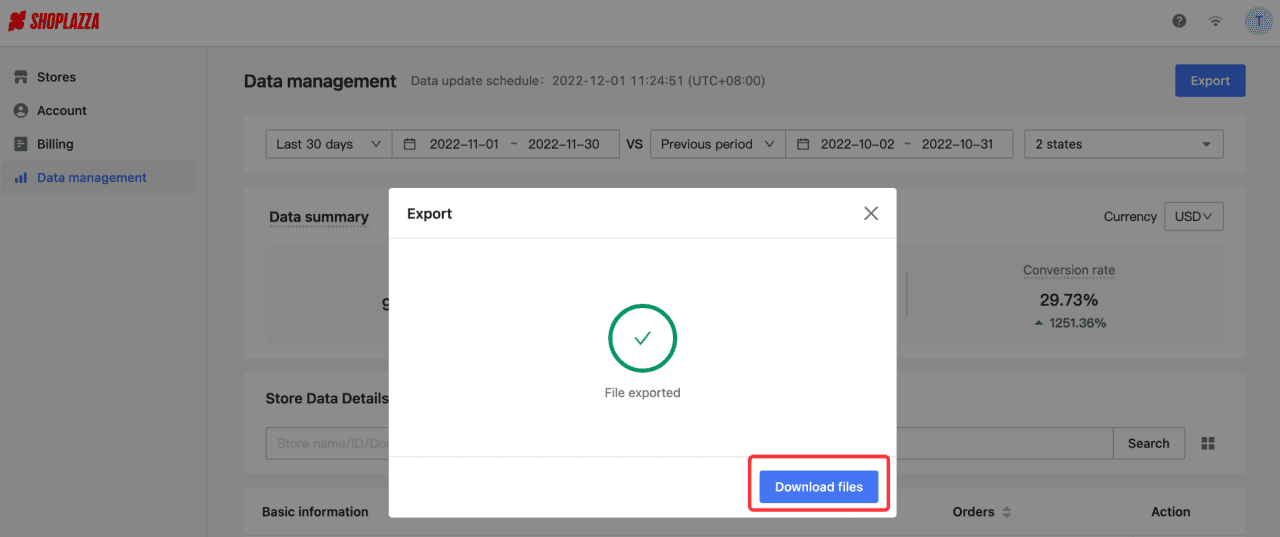 4. On Data management page, from the dropdown menu located on the right side of your screen to filter your data by: All, Available, Expiring soon, Expired, Frozen, terminate(Recoverable)

5. Add a time filter to look up specific information from a selected time frame.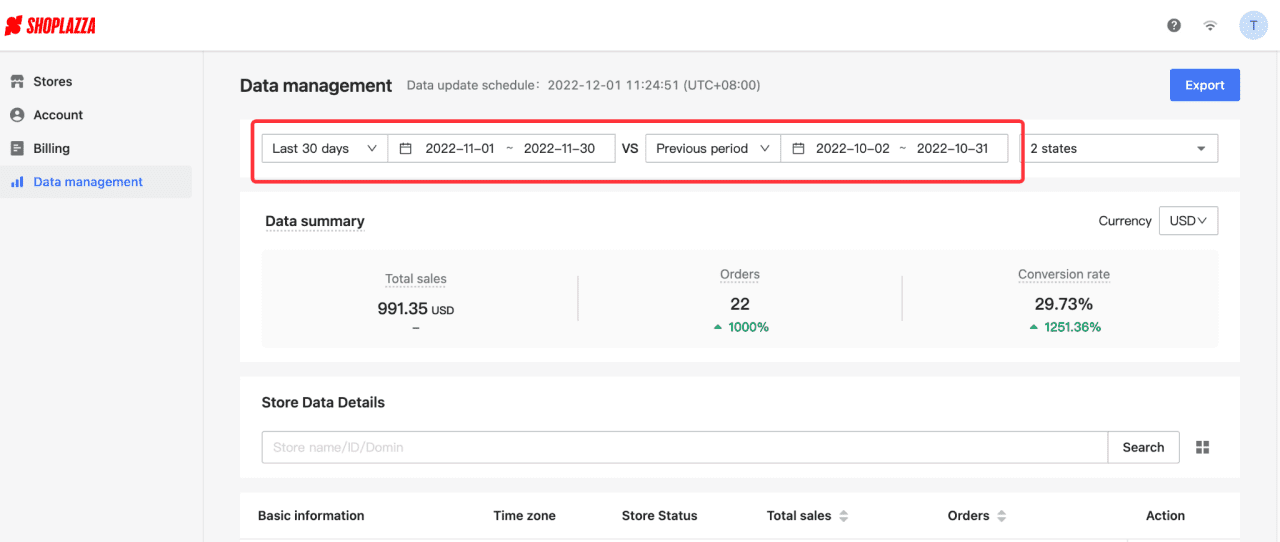 6. Under the section of Store data details - View details to access stores.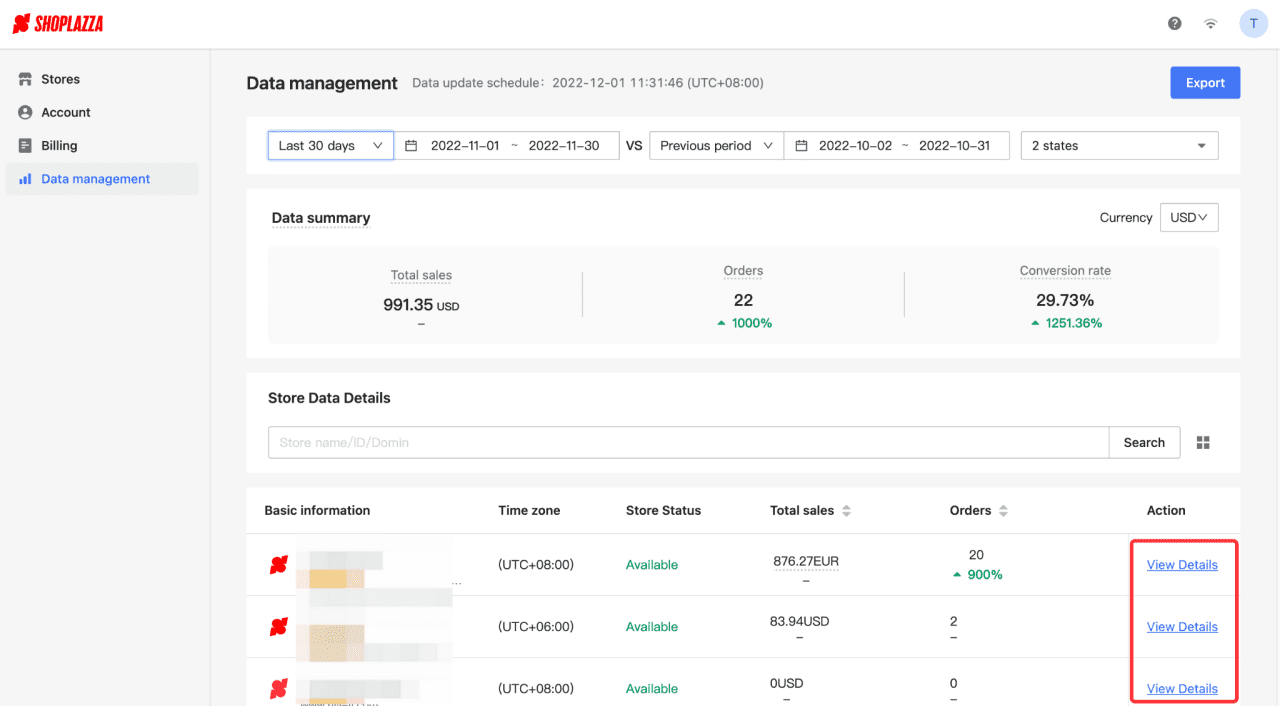 Manage my account settings to access Data management
Note
The Data management and its features by default, are available to store moderators only. To authorize additional staff members for this feature, go to:
1. Shoplazza admin > Settings > Staff
2. Check the boxes to grant permissions to your staff members.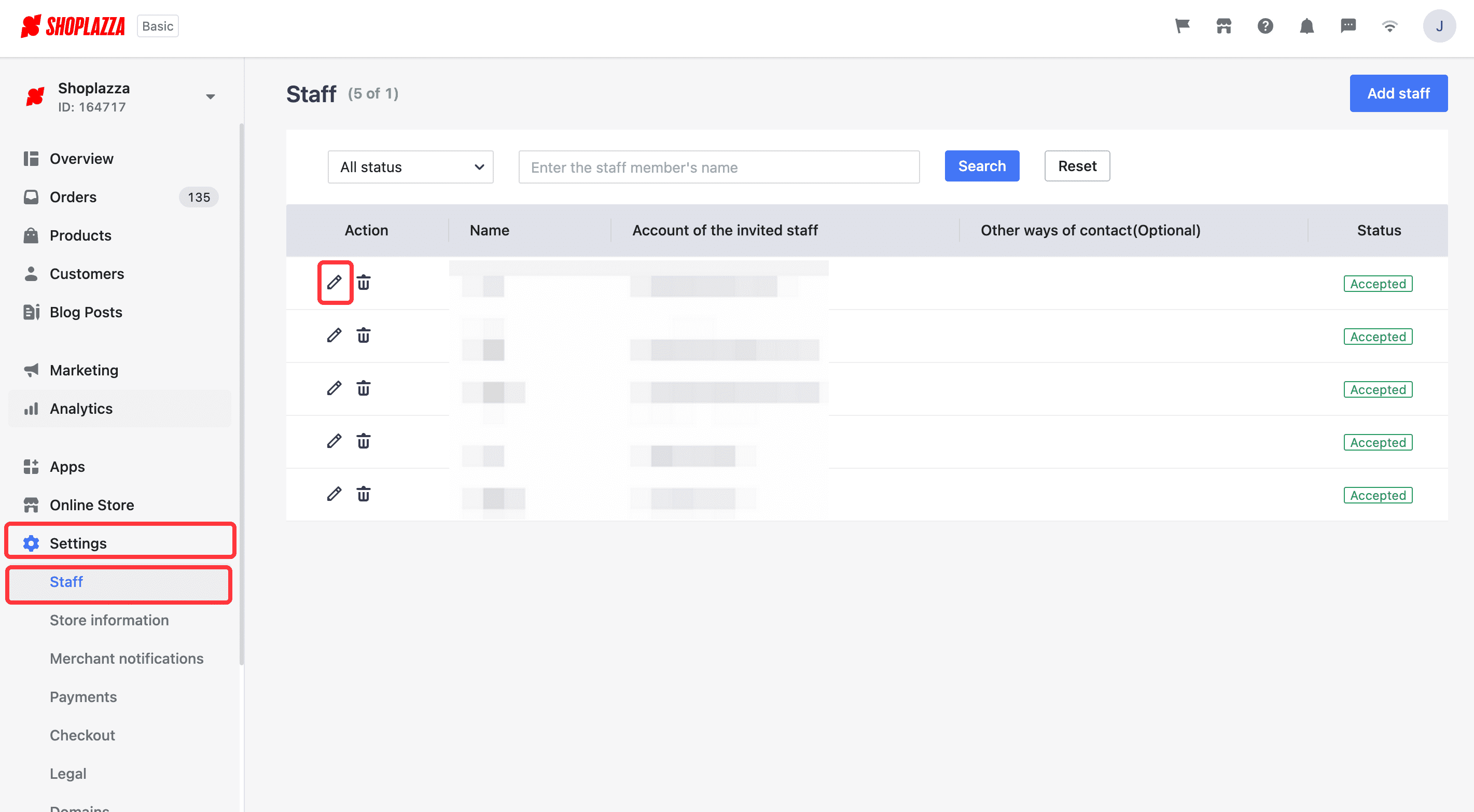 3. Click Save to complete.