Stamped Product Reviews   is a robust, easy-to-use customer marketing platform that elevates your brand by capturing and showcasing meaningful customer reviews, ratings, and visual content. By featuring genuine customer feedback, Stamped increases your store's credibility, driving informed purchasing decisions and increasing conversion rates. This article walks you through the basic setup of Stamped Product Reviews in your Shoplazza admin.
Initial Setup and Installation
1. From your Shoplazza admin > Apps, click Visit App Store.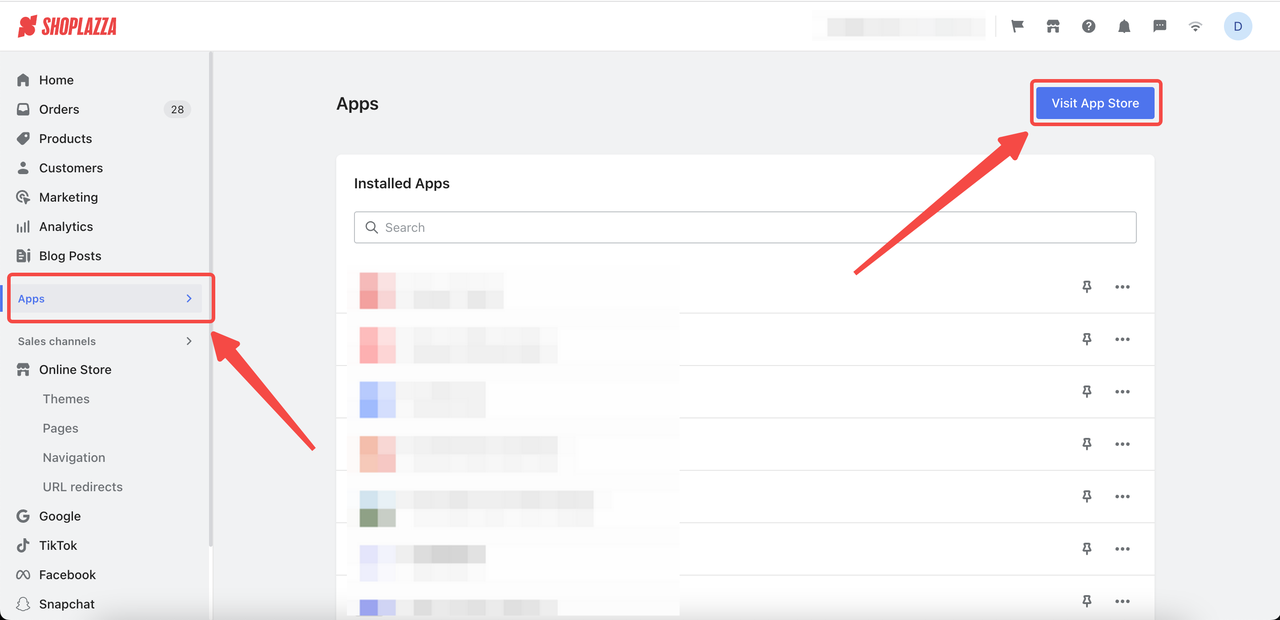 2. Enter the app name Stamped Product Reviews in the search box and click on Add app.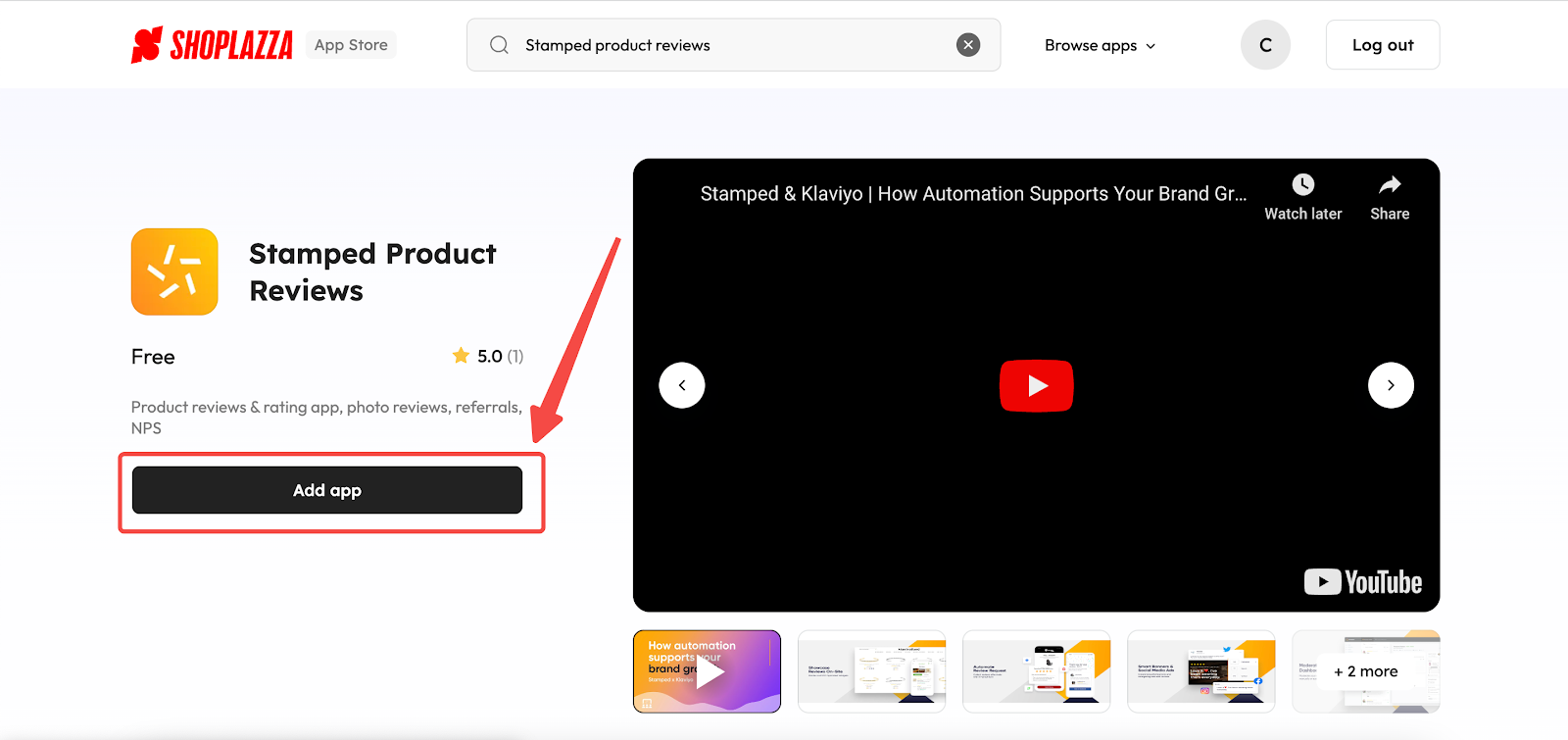 3. Click on Install app button.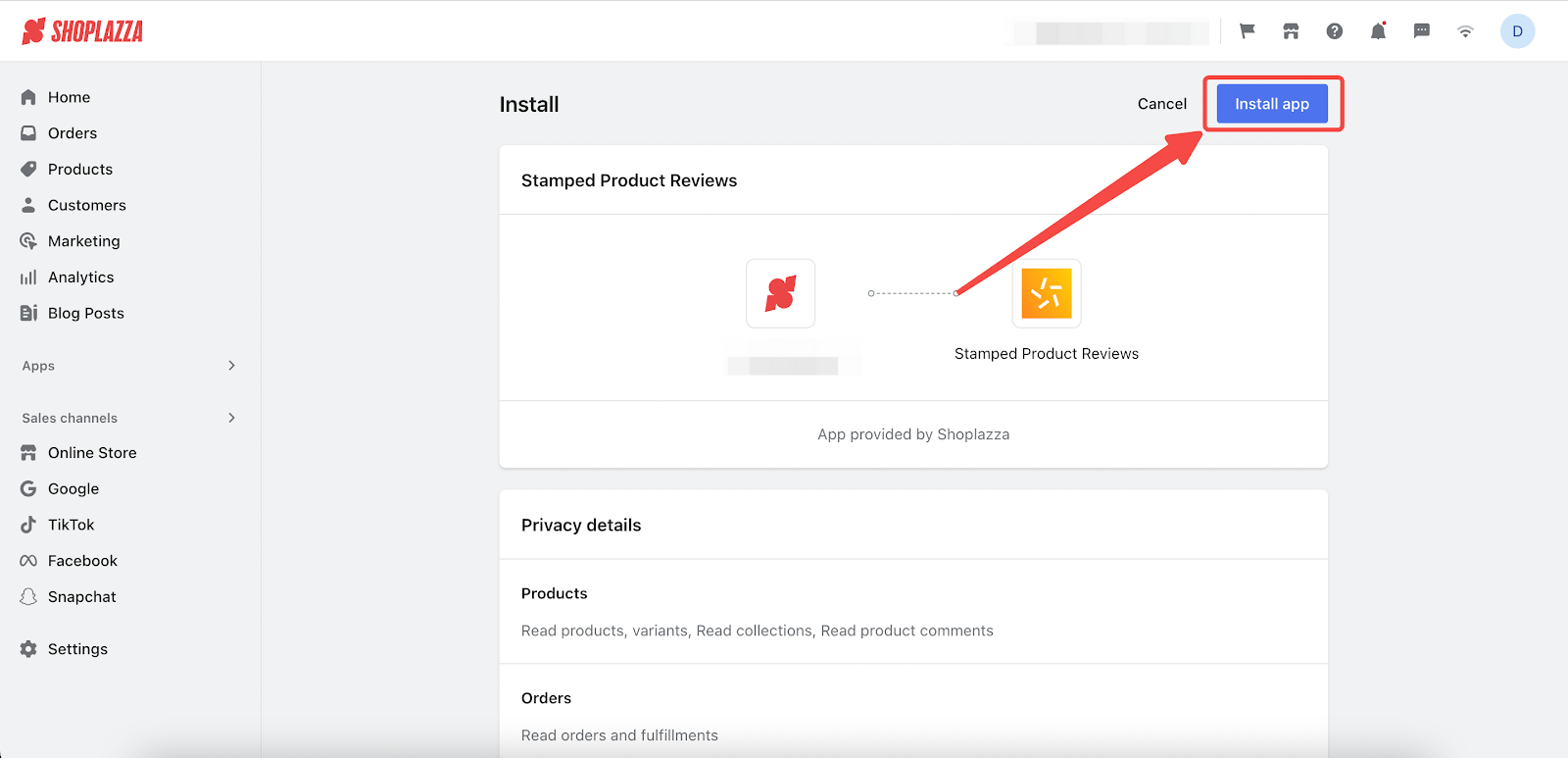 4. Choose Sign up if you don't already have a Stamped account.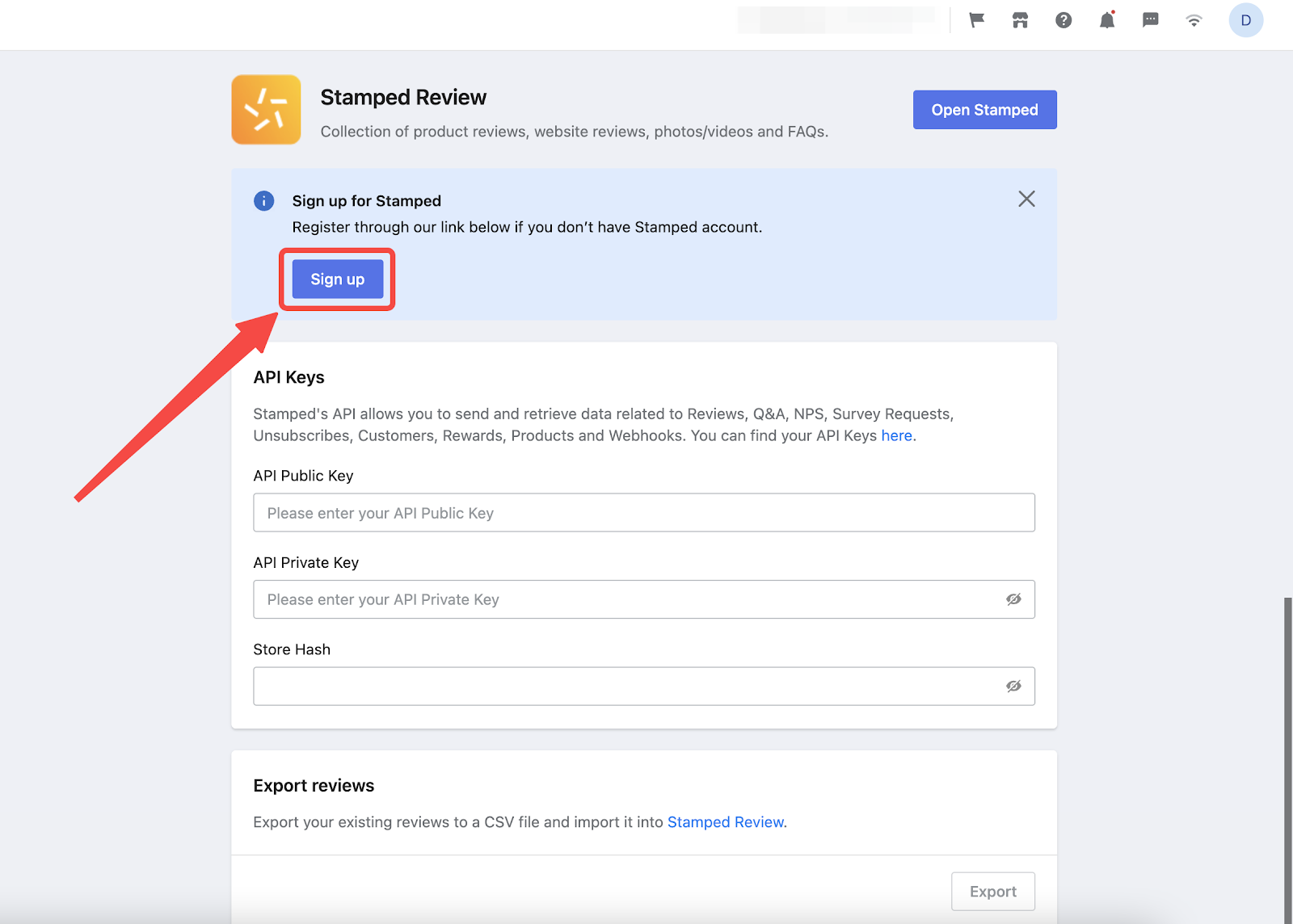 5. Redirected to registration page, fill in the required information and click Sign Up once finished.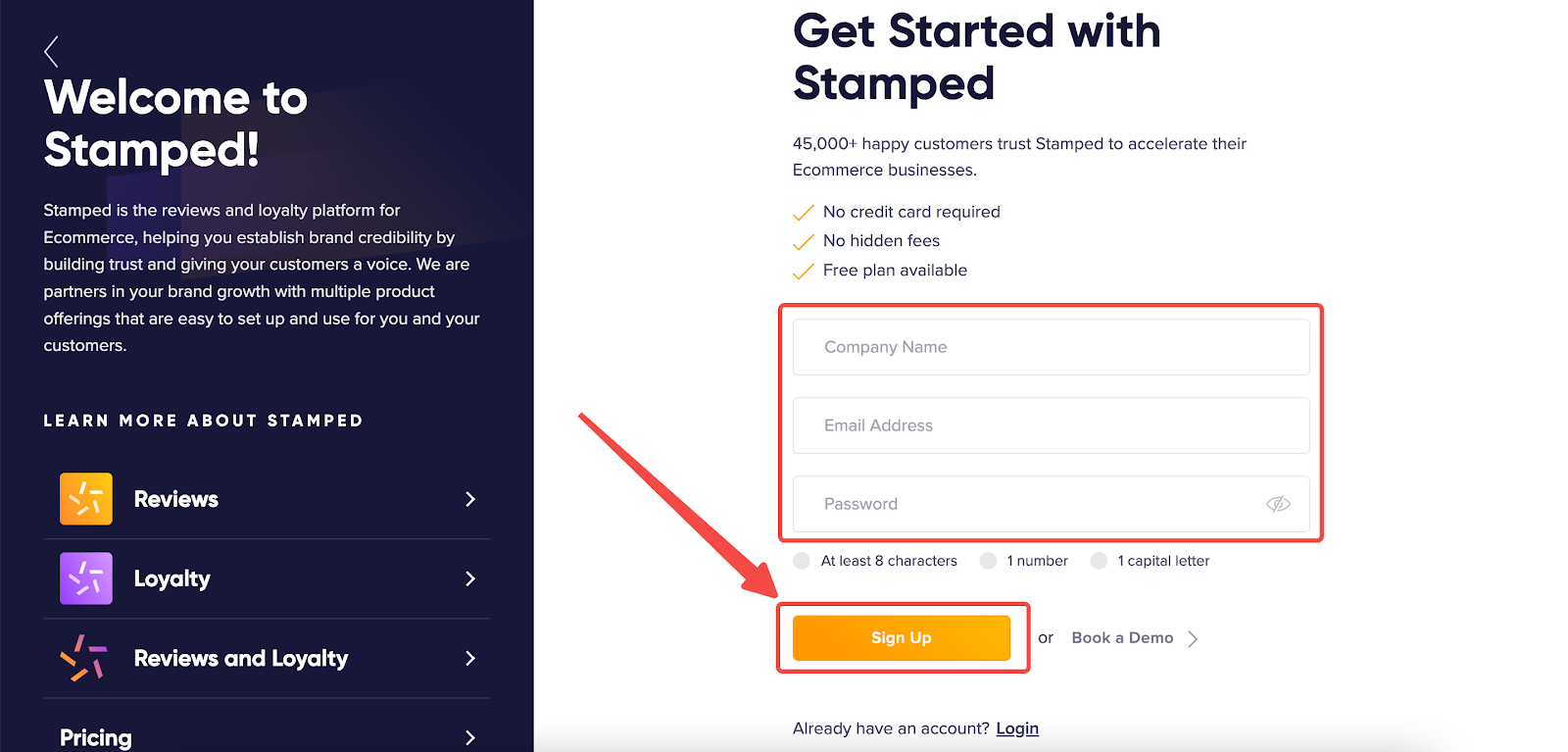 API Configuration
1. Once registered, navigate to Settings > API Keys.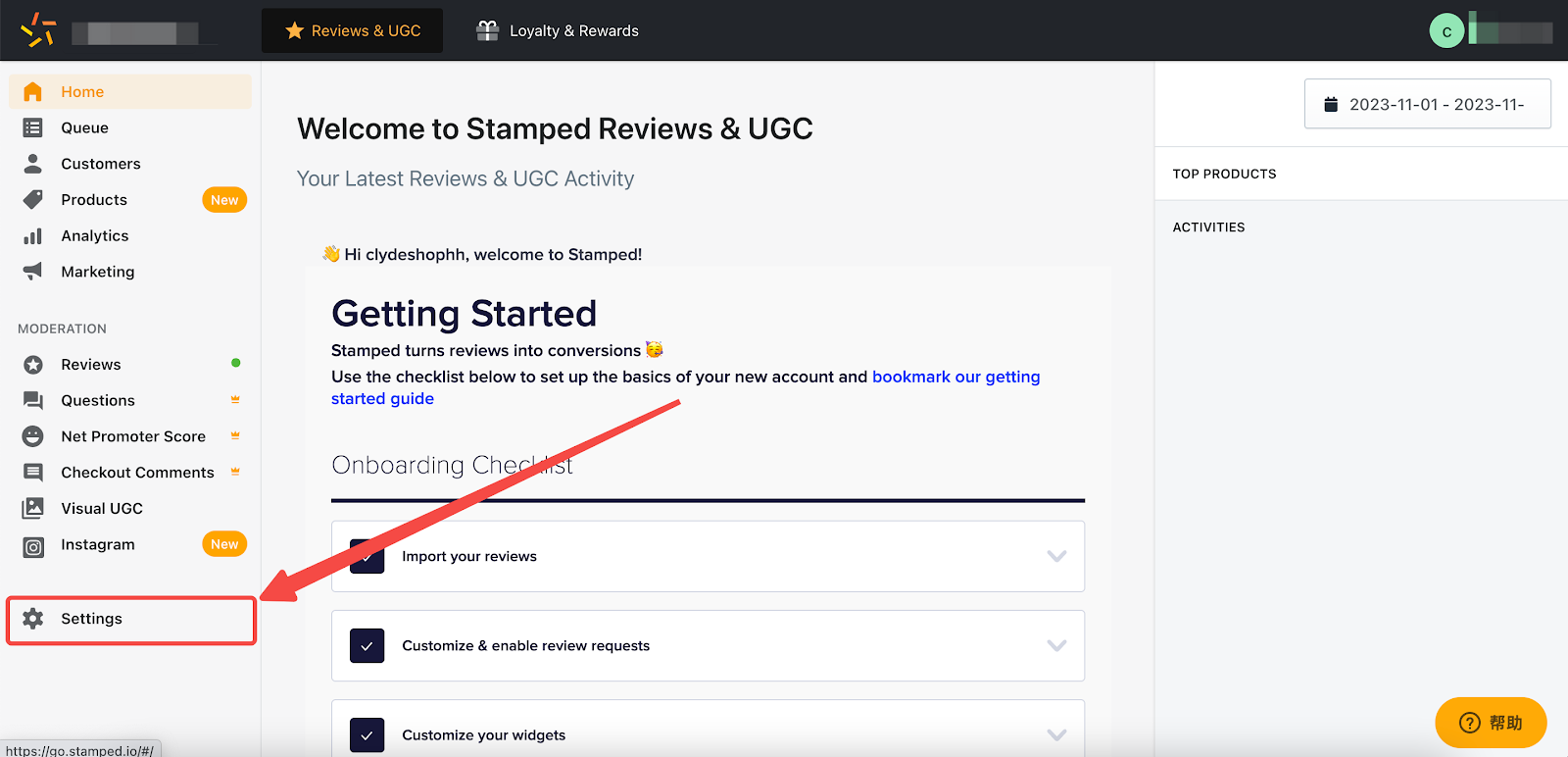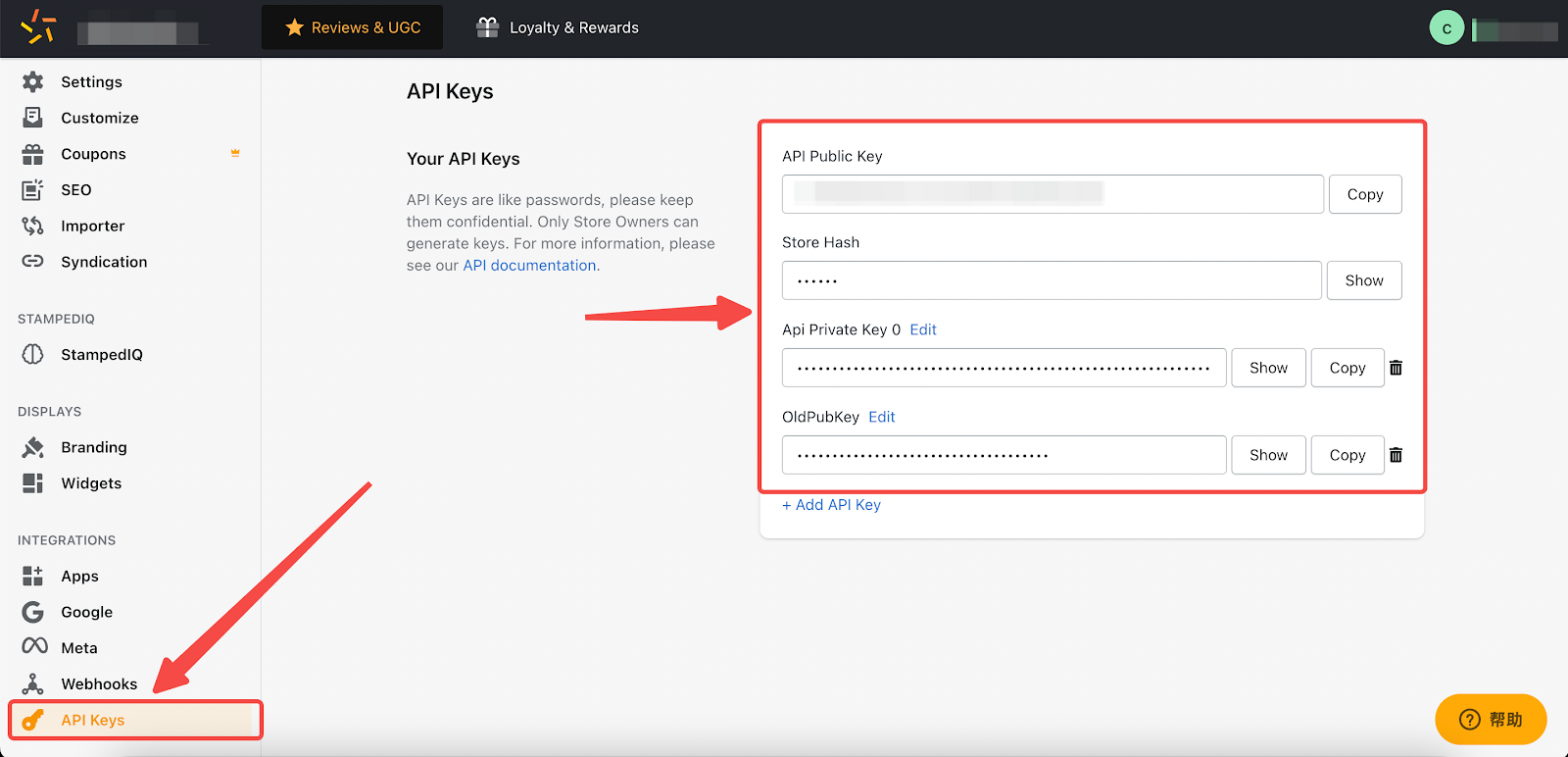 2. Copy the API Public Key, API Private Key and Store Hash on the redirected page.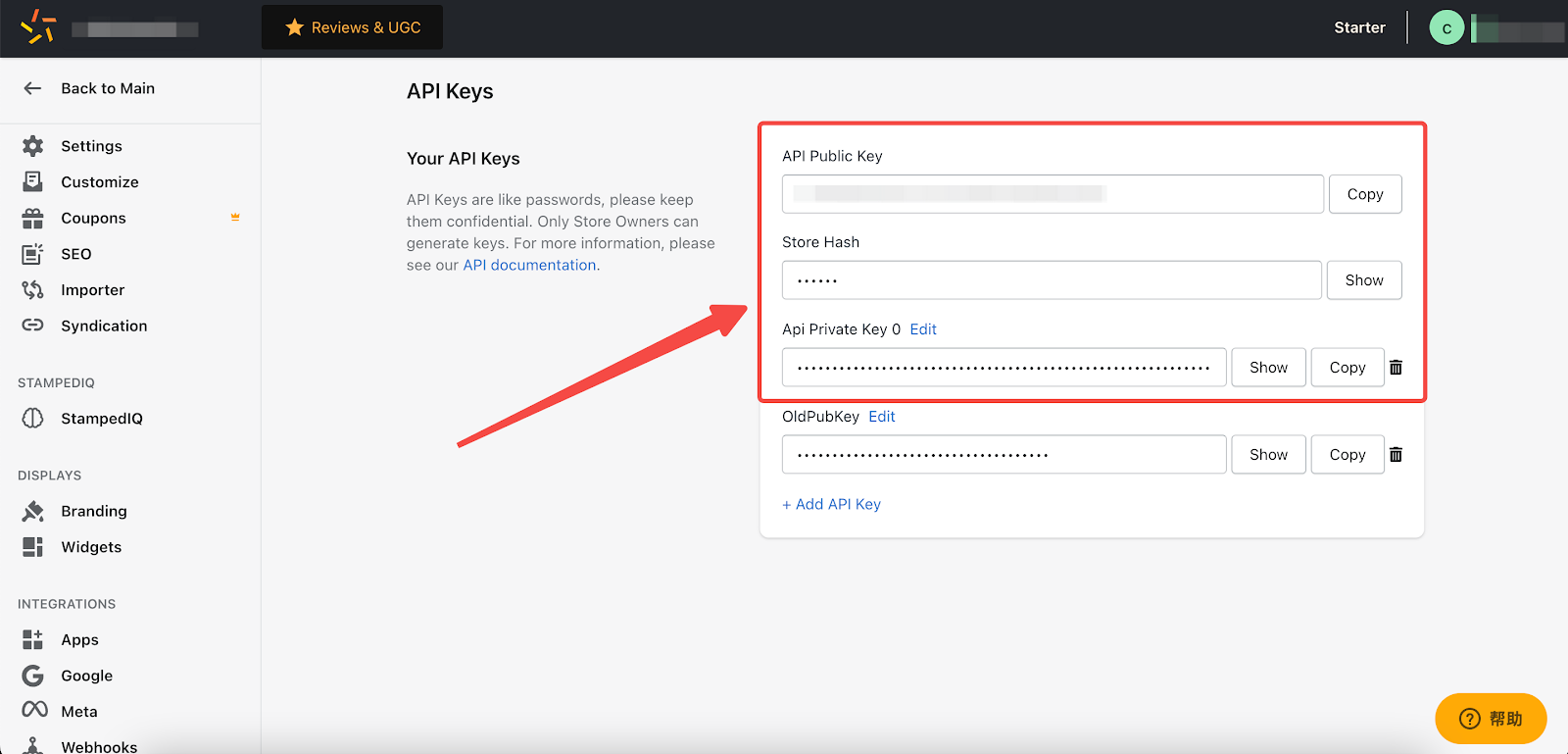 3. Paste the information to the app in your Shoplazza admin. Once done, click Save.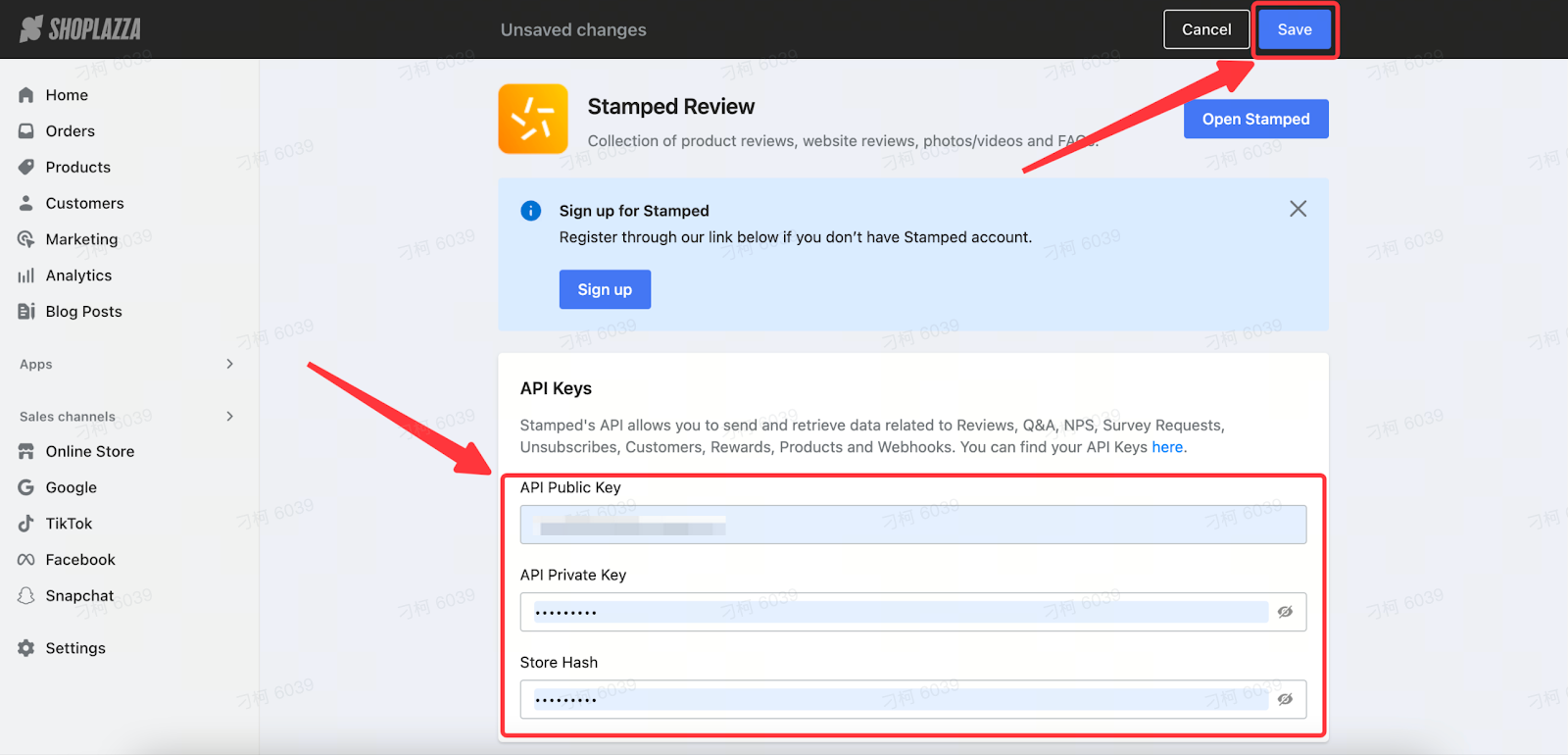 Managing Reviews
1. Export your reviews into a CSV file by clicking the Export button.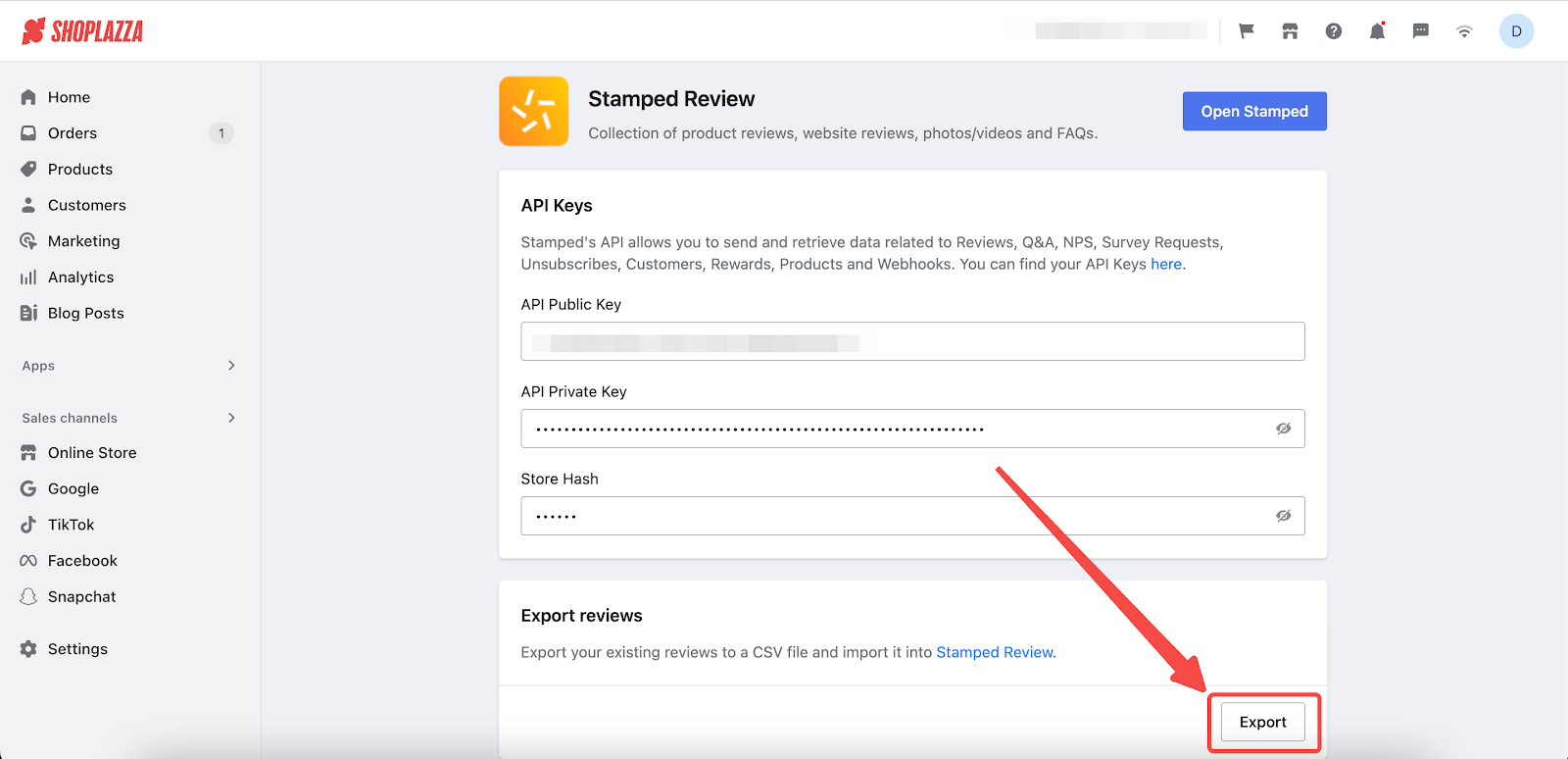 2. Click on Download button in the prompt.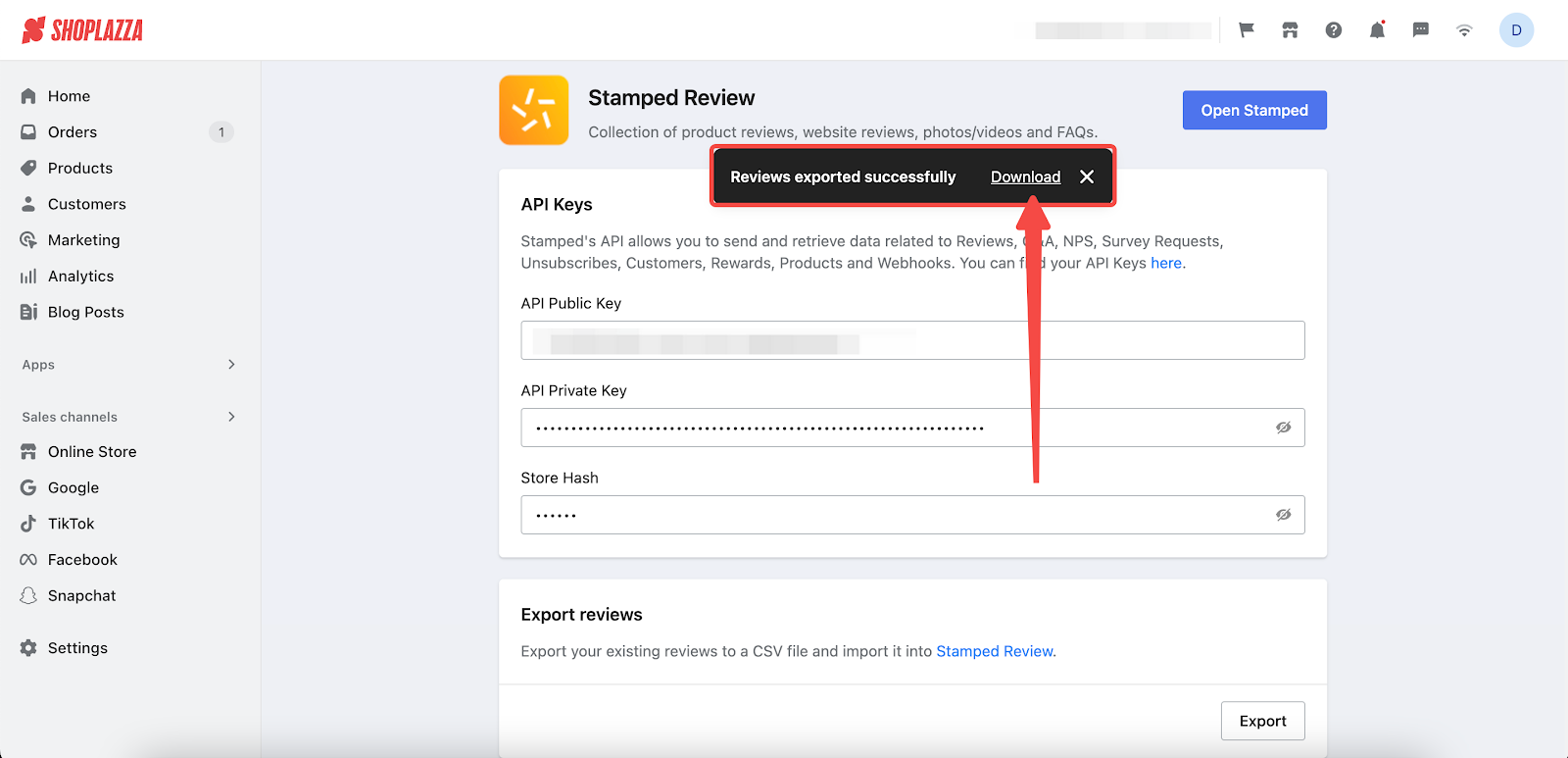 3. To import reviews, click on Stamped reviews.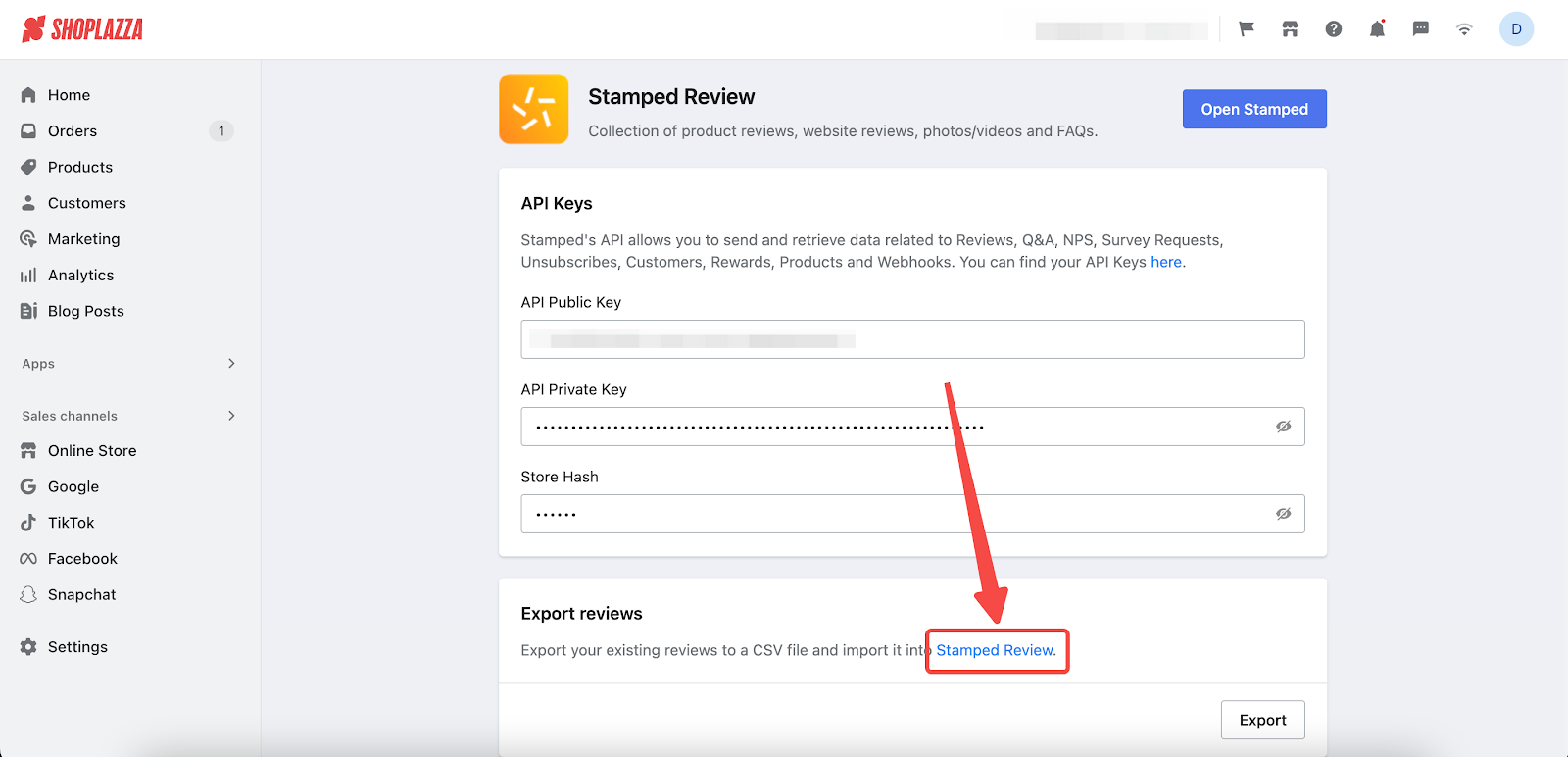 4. Select Custom as provider source and select the file that you downloaded. Once selected, click Upload.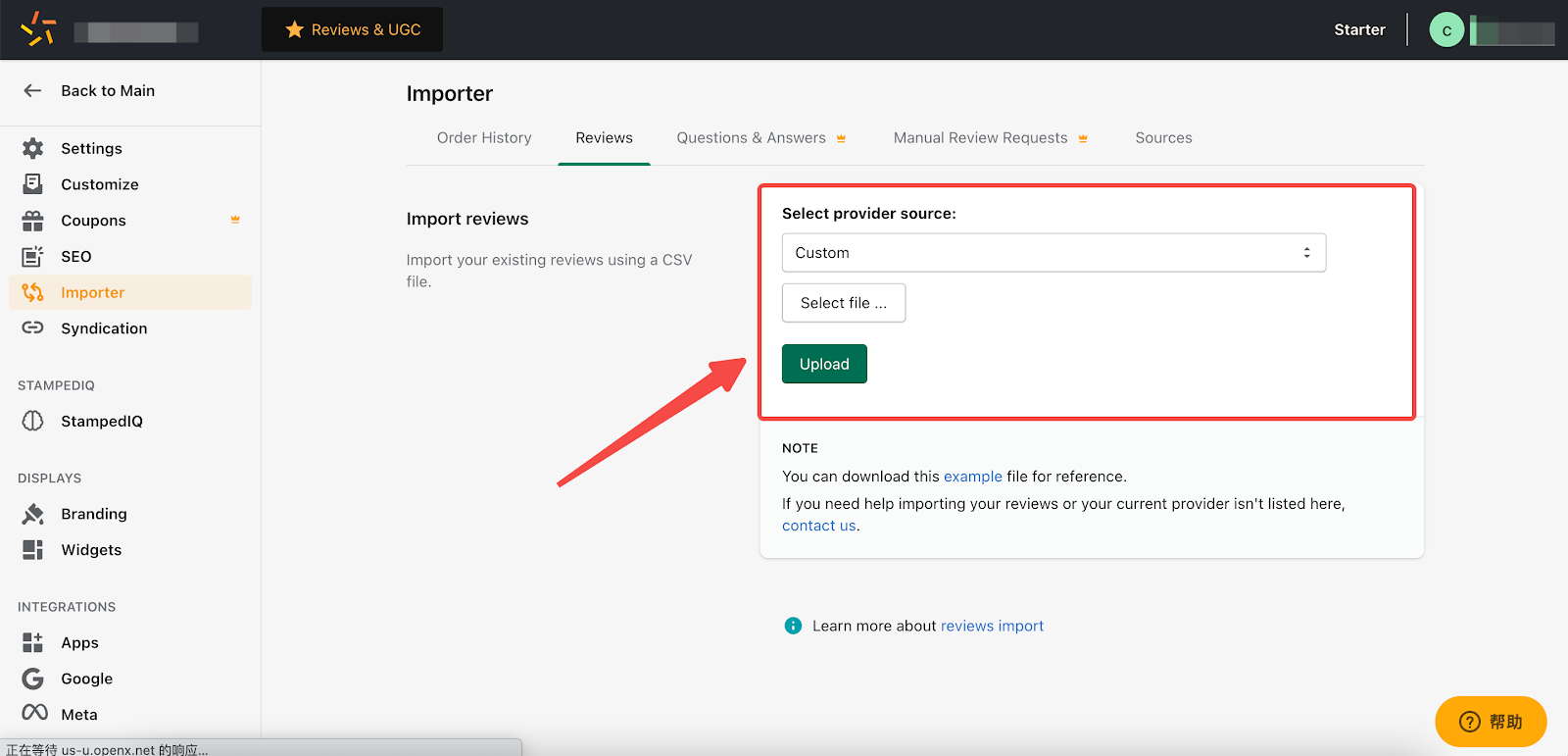 Review Request Customization
1. With product reviews on, customers get an email 14 days post-fulfillment. These automatically show as Pending in Review requests in Stamped Reviews. Ensure delivery by clicking Resend even after a successful status.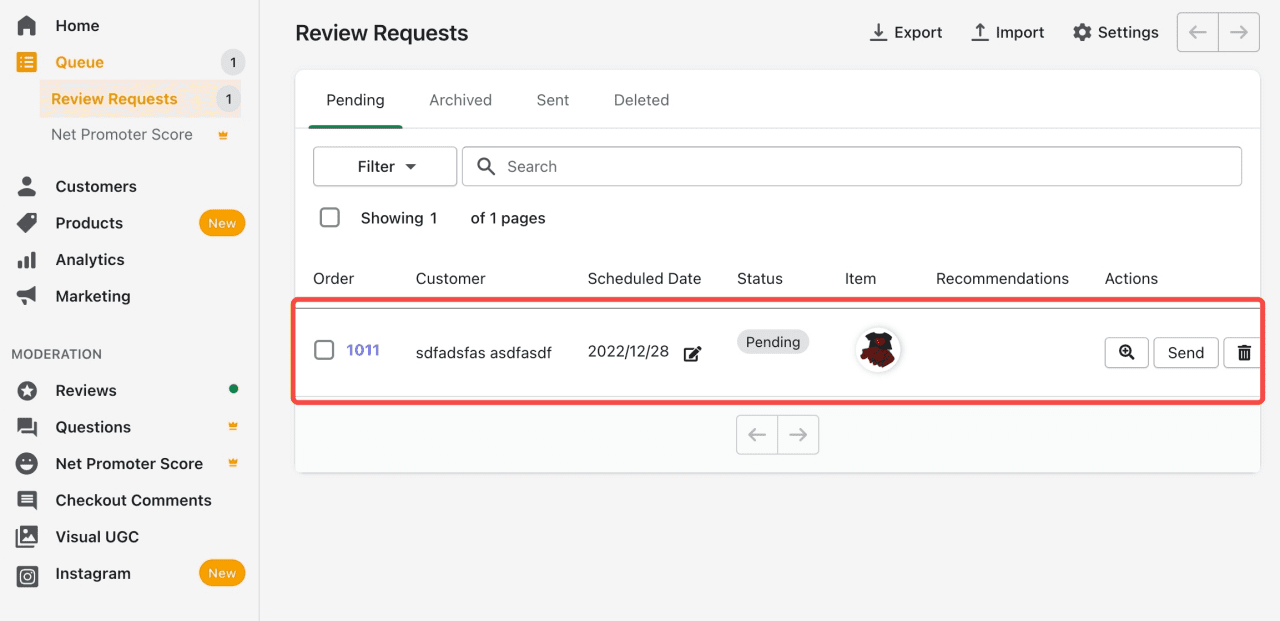 2. To tailor review requests, go to Stamped Product Reviews > Settings > Customize > Reviews, and click on Review Request Sequence.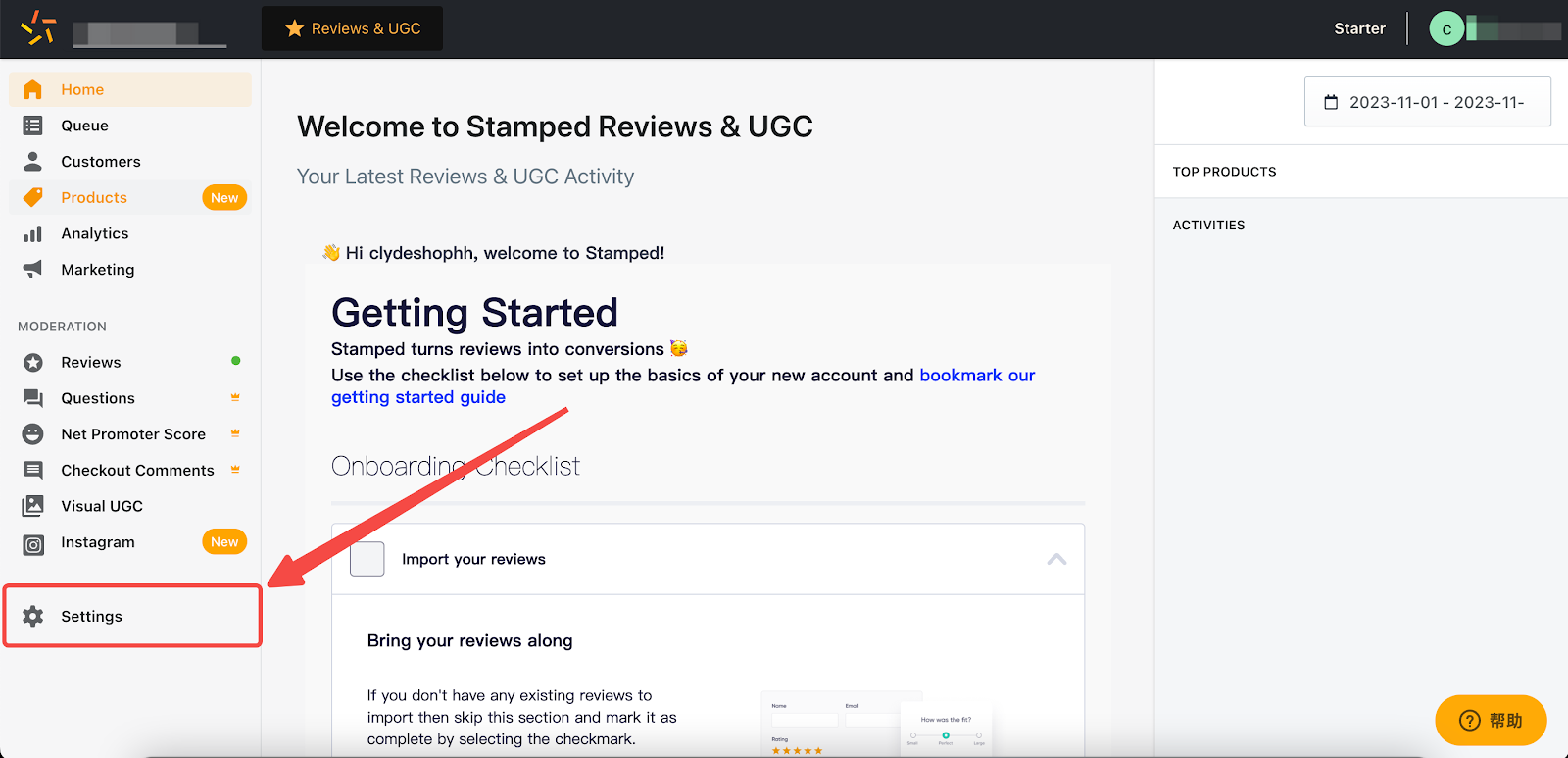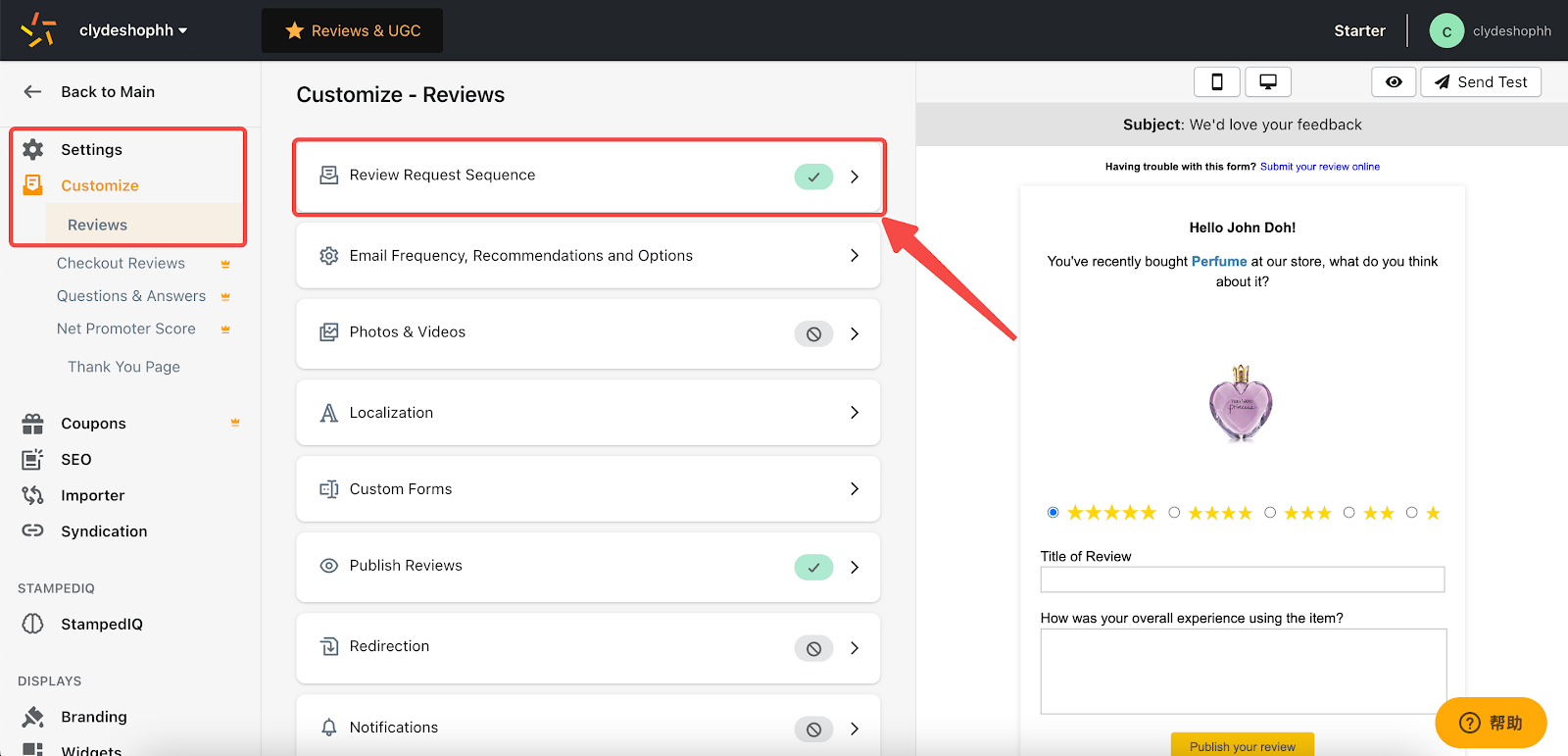 3. Here you can set the review request timing in the Interval (days) section.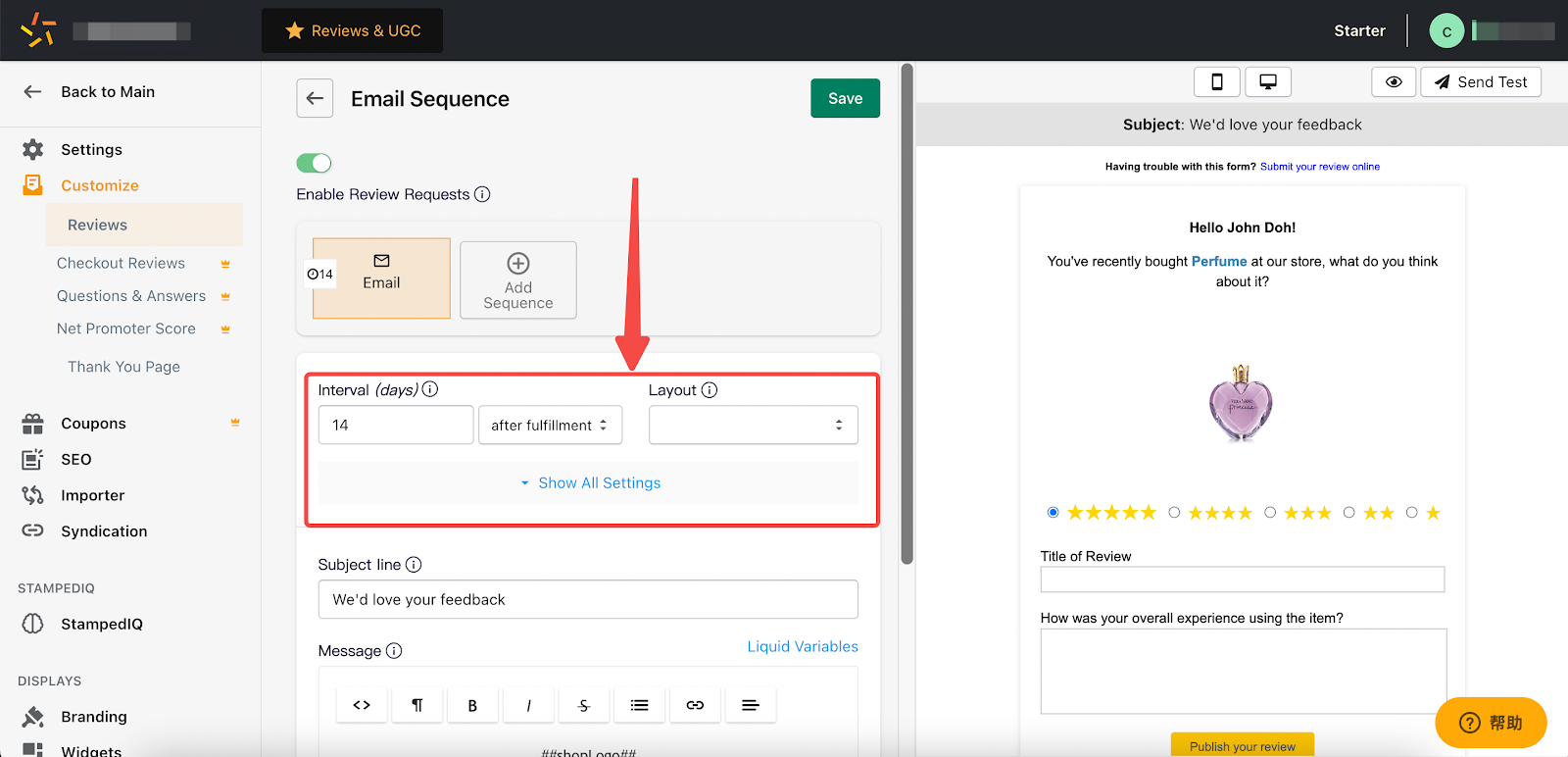 Note
To learn more about Stamped's features, please visit Stamped Support  .
Following the above steps, you can easily integrate Stamped Product Reviews to your Shoplazza admin and import reviews to the app. By showcasing real customer feedback through Stamped, you not only build a stronger connection with your customers, but also provide potential buyers with valuable insights about your products. This will enable you to enhance your store's credibility, drive informed purchasing decisions, and ultimately increase your conversion rates.