Stamped is a powerful, easy-to-use customer marketing platform that helps you capture and showcase high-impact reviews & ratings, customer photos/videos.
Installation
You can download the Stamped Product Reviews app and sign up for free. However, there are different plans available.Click here to learn more about the different pricing plans offered by Stamped.
1. From your Shoplazza Admin > Apps > Apps store, search for Stamped Product Reviews and click Add.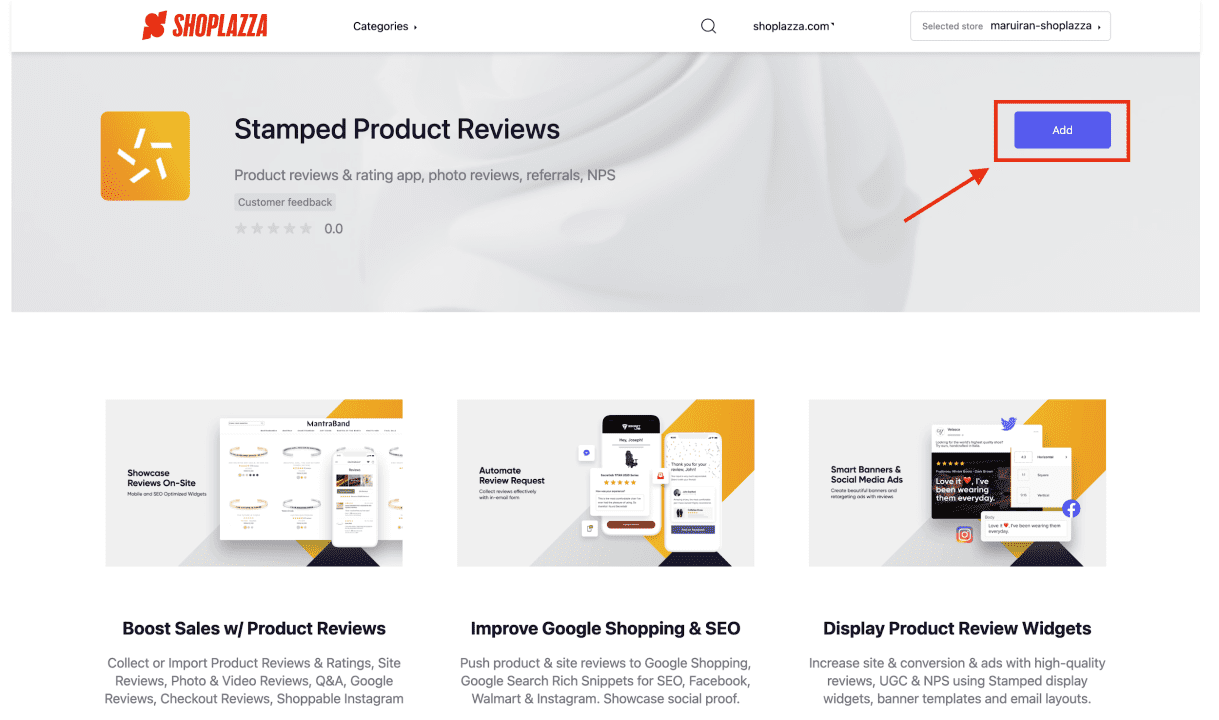 2. Click Install app to install Stamped Review.

3. Once installed, you will need the API Keys for integration purposes. Head over to your Stamped account to create your API Keys and copy and paste them into your Shoplazza x Stamped product reviews integration setting page.
Exporting reviews
You can export your existing reviews into a CSV file and then import them to your stamped review app.
1. Click on the Export button to download a CSV file of reviews and then click on Stamped reviews if you would like to import the reviews.
Review Requests
1. If you have enabled product reviews, customers will receive an email automatically 14 days after you fulfill their order. These orders will automatically appear in your Stamped Reviews app in the Review requests queue as Pending. To ensure your customers receive the review requests, you will have to click Resend even after the status is changed to successful.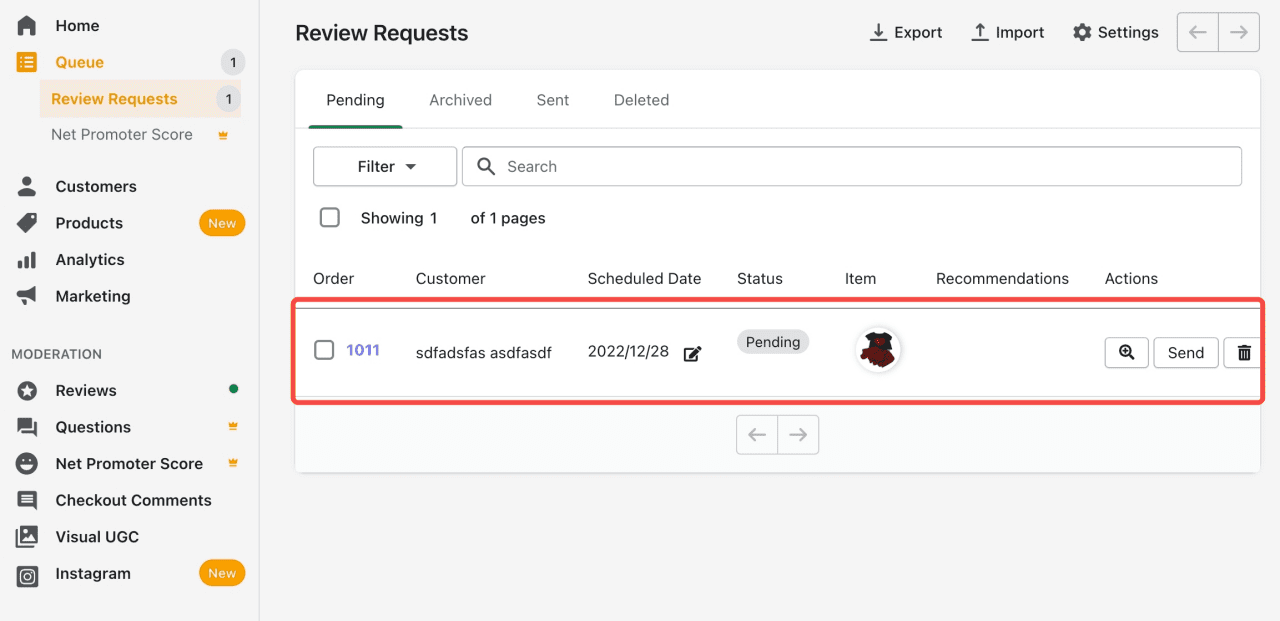 2. To customize your review requests, head over to your Stamped Product Reviews account Settings > Customize > Reviews and click on Review Request Sequence to customize. You can also configure when to send out review requests by providing a value in the Interval (days) section.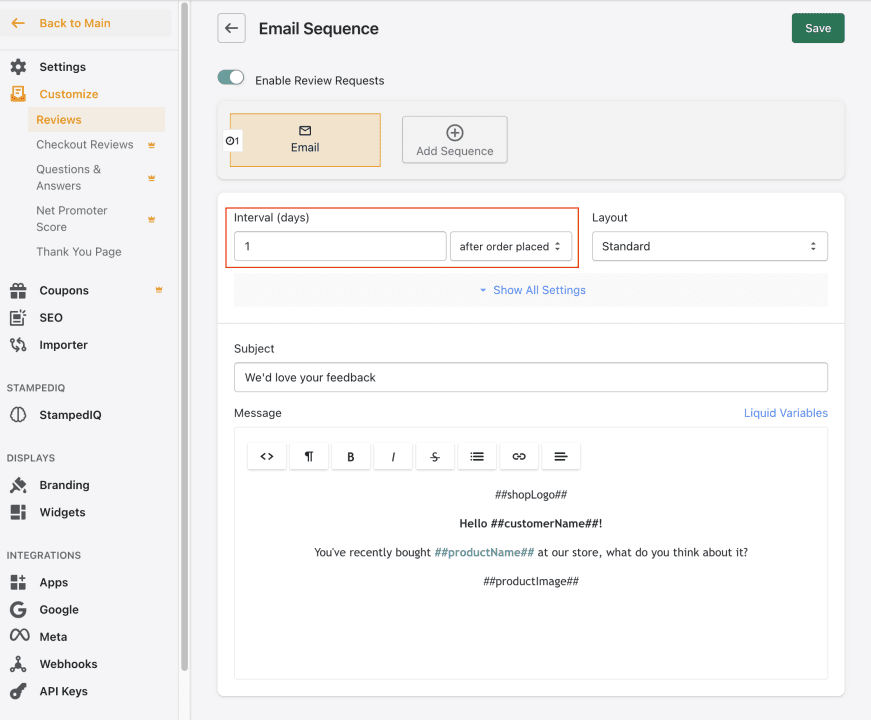 Stamped customer support
To learn more about Stamped's features, head over to the Stamped Support help center articles.
Related Topics