How to Set up Stamped Loyalty with my Shoplazza Store?
From your

Shoplazza Admin

, go to >

Apps

> Click

Visit App Store

on the top right > Type

Stamped Loyalty

in the search bar and press enter/click the magnifier icon to search > Click

Add

to download.

Proceed to the agreement page and click

Install App

.

Create your API Keys on stamped

to copy and paste the data into the settings of your Stamped Loyalty integration.

Click

Save after you finish settings.
How to manage gift cards/reward points?
Your customers can redeem gift cards created to earn reward points on their registered accounts in your store.
Click

View gift cards to see a list of your gift cards/reward points in detail.

On your list of gift cards, click

Creategiftcard to generate your own gift card.

Click

Save to save your configurations.
Click each individual gift card created to view more detailed information and manage your settings.

Gift card details are presented at the bottom section.The availability of your gift cards is always subject to change, certain gift cards may only be redeemable at festivals/events of the store. You can make changes to the status of your gift card by clicking

Active

/

Disabled on this interface.
With Stamped Loyalty, your gift card & reward points information will be shown in the below format when a customer visits your store.
How to set up gift cards/reward points by collection?
You need to find the collection ID in your Shoplazza admin and manually apply them on Stamped to apply rewards only on specific collections instead of all products in your store.
Your collection ID needs to be filled in accordingly in

Applies to

under

LOYALTY & REWARDS

>

Referrals

How to find your Collection ID:

Go to your product collection page in Shoplazza to find the collection you need, and memorize its title.

Jump back to

Stamped Loyalty app on Shoplazza

and click

View the table to find your collection ID corresponding to the collection title in Shoplazza.

Copy your ID with the duplicate icon and paste this information to the

Add collection ID section on Stamped.
How does order settings work?
In Stamped > Settings > Points> Ordersettings, you can decide when to award points and cancel rewards. In other words, Award points only when the order is updated as the set status, or cancel rewards based on set status.
These are the status of order we support to synchronize from Shoplazza to Stamped. Please choose one of them for each setting.
1. Reward points when orders are updated as:
Placed (Customer paid for the order.)

Finished
2. Cancel points when orders are updated as:
Cancelled

Returned

Partially Refunded

Refunded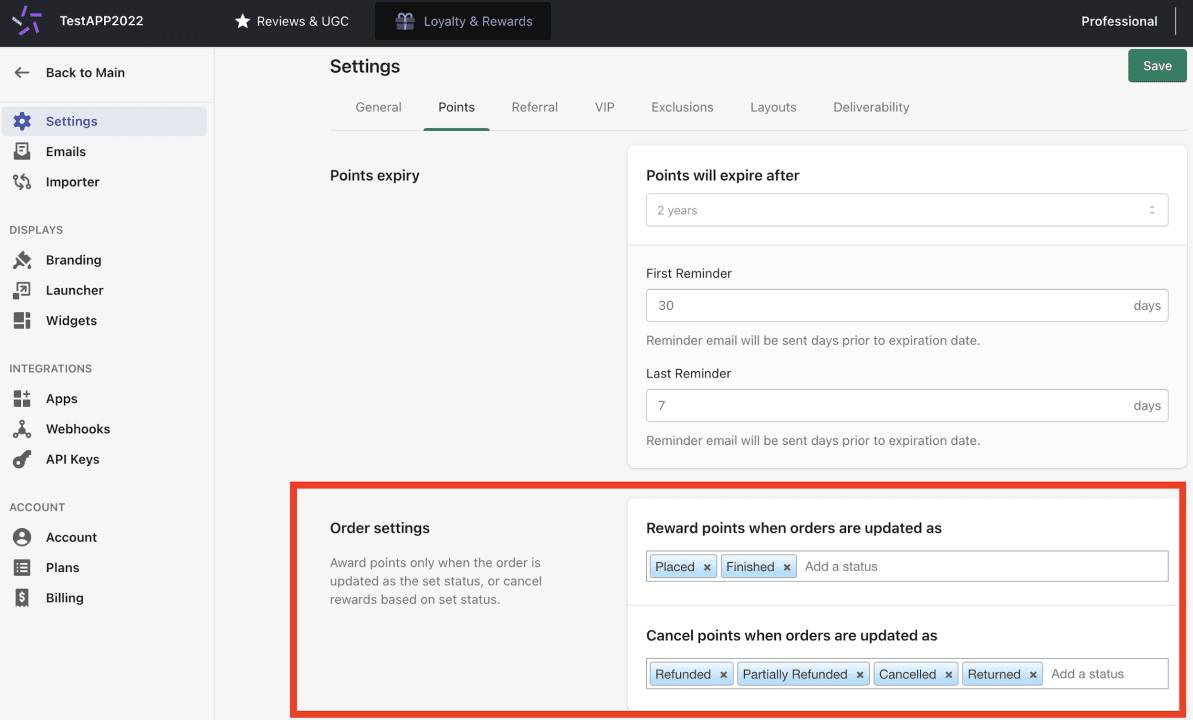 Related Topic