There may be circumstances when you need to close your store, and it can be a difficult decision. By following these steps, you can ensure that you close your store smoothly.
Note
Shoplazza provides a 60-day recovery period in which you have the option to re-bind your bank card and restore your store. However, once the expiration date has passed, it will not be possible to recover your store data. To back up your store data, click here to follow the guidelines.
1. From your Shoplazza admin, go to Settings > Plan and Billing and click on Manage payment methods.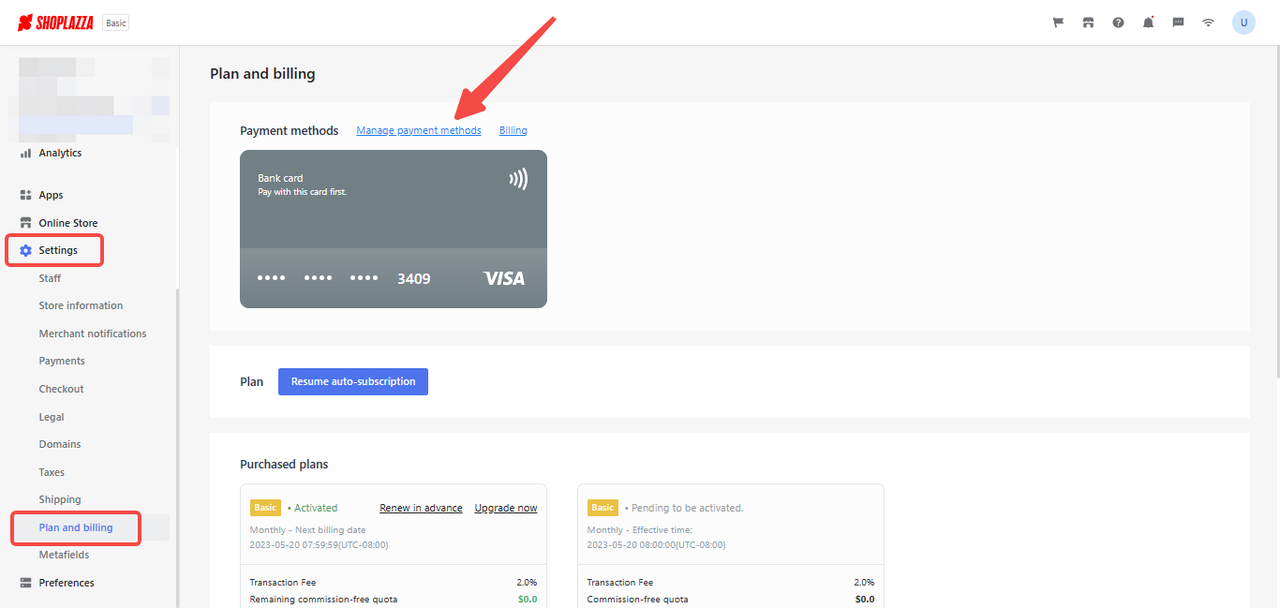 2. On the Manage payment methods page, locate the bank card you want to remove from your store, click on More, and then click on Remove.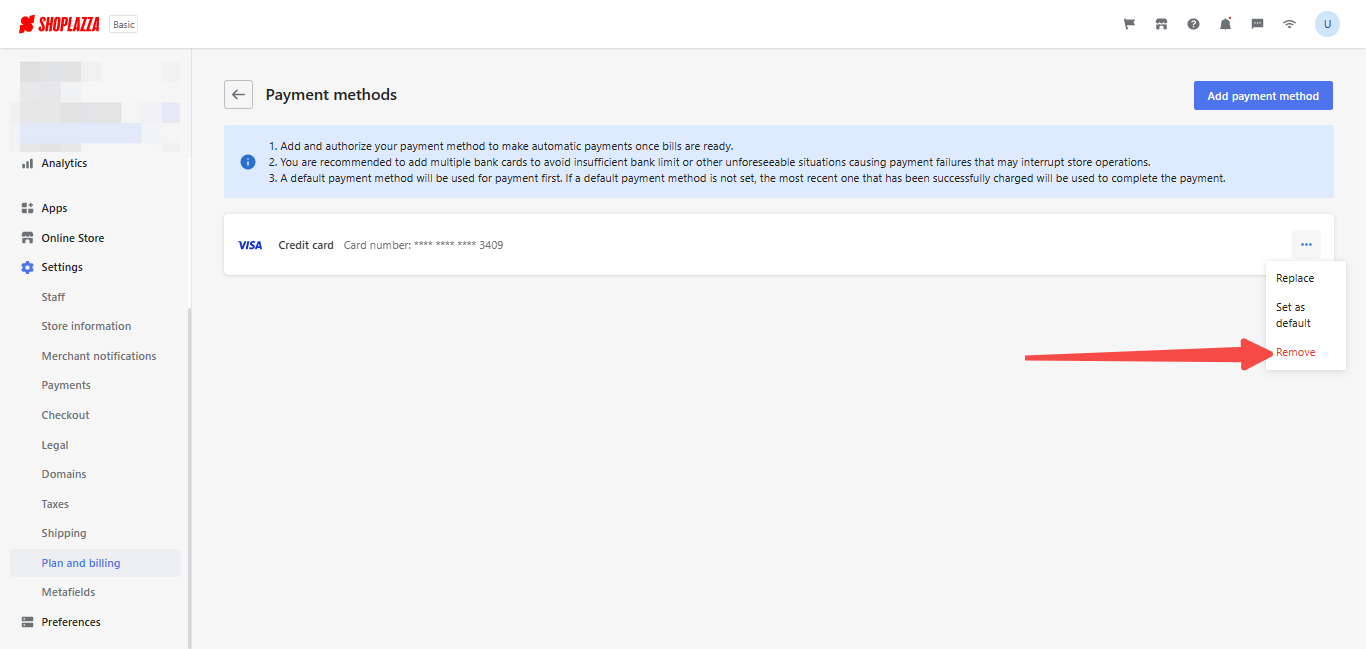 3. A confirmation message will appear asking you to confirm that you want to remove the card. Click on Confirm to accept the removal.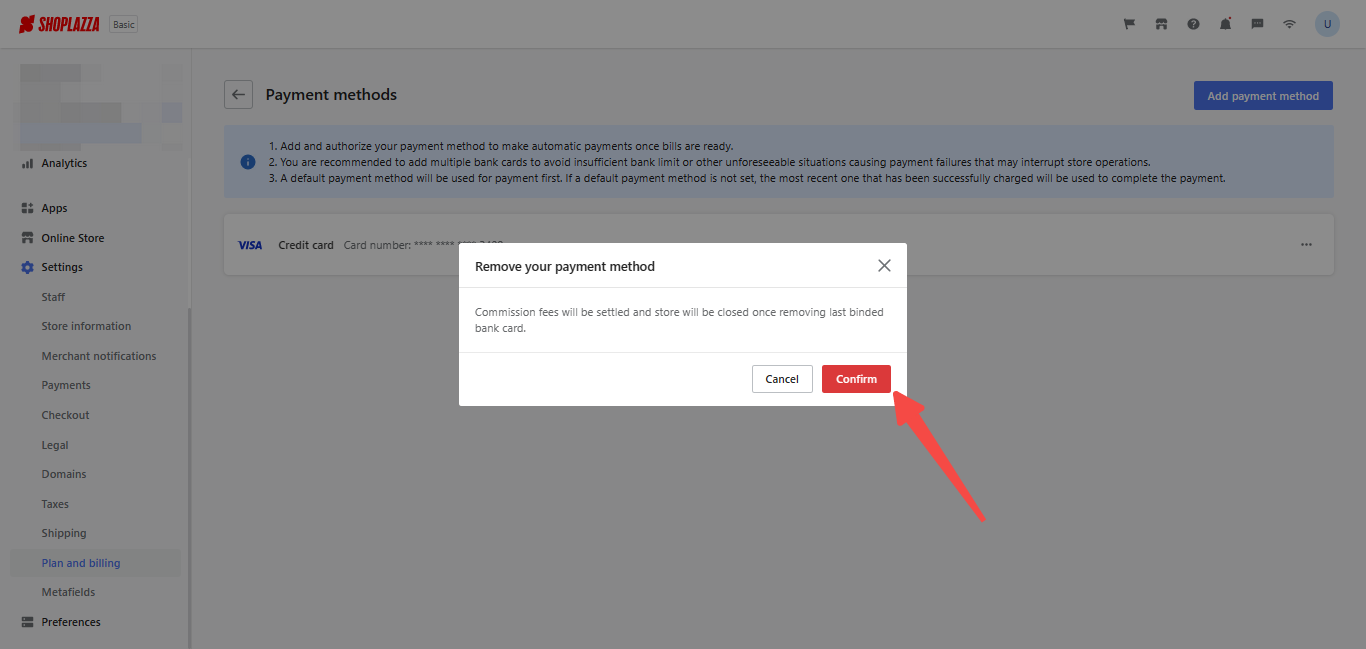 4. You will receive a second confirmation request. Read through the instructions and click Confirm and continue.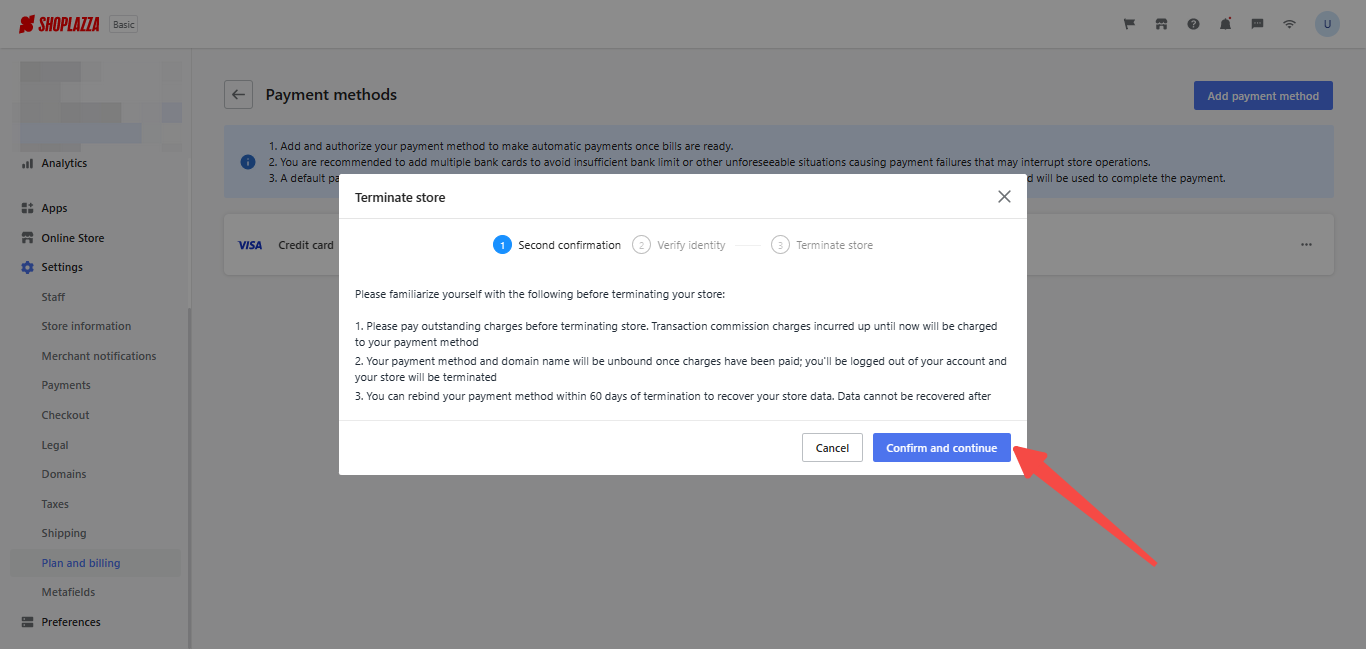 5. Here you will be entering your password to verify your identity and click Next to complete the Store termination process.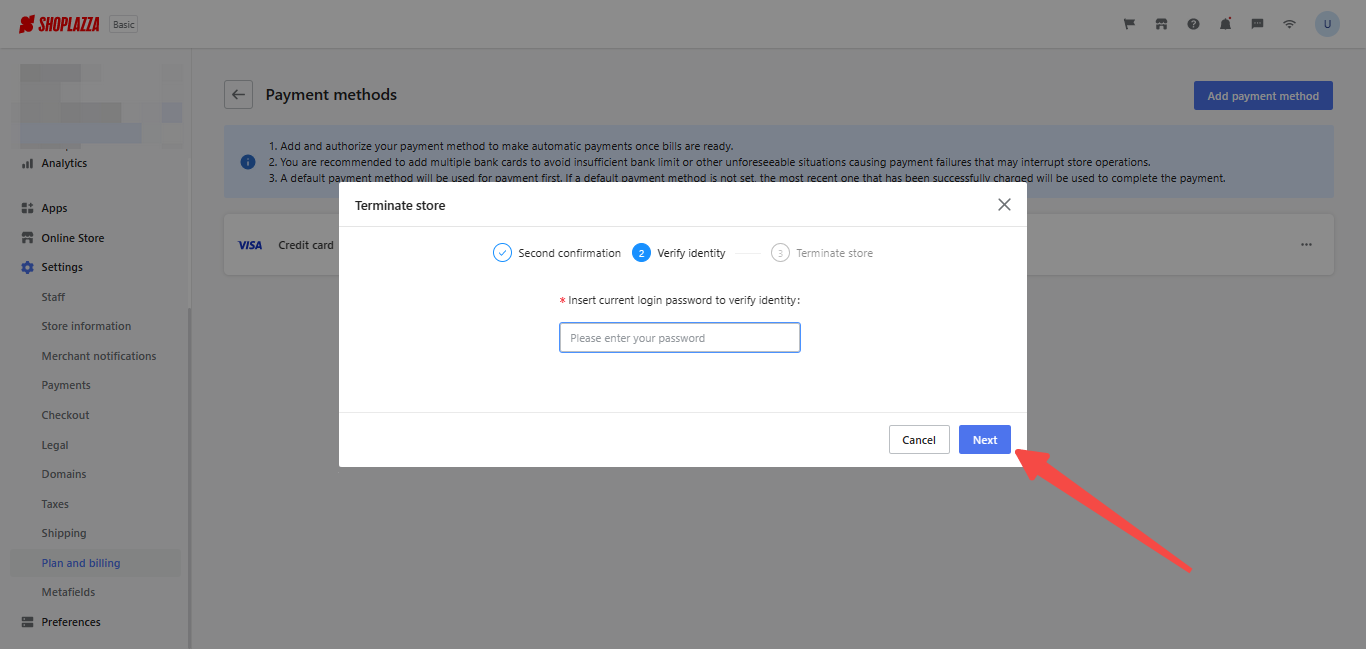 Note
During the store termination process, you need to settle all outstanding bills. The system will produce a transaction commission bill based on the store's activity to date and initiate a deduction from your bank card on file.
Once the outstanding fee has been paid, the system will automatically remove your bank card details and your own domain from the current store. At this point, the store will no longer be available.
Related Topics