For your own security and troubleshooting purposes, Shoplazza allows users to back up and download store information in an XLSX file. This backup can help restore erased files and pages, as well as address critical issues caused by apps or custom coding. Additionally, more information can also be added to the Excel document to make store modifications.
Exporting store data
1. From your Shoplazza Admin, go to Manage account from the avatar located on the top right side of your screen.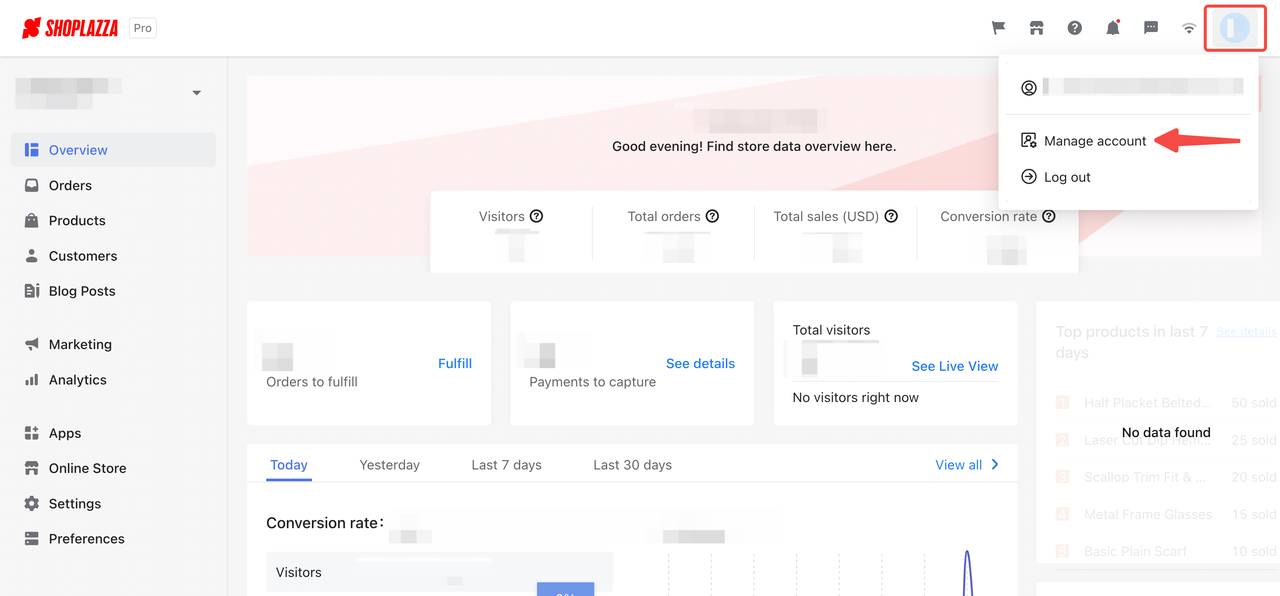 2. In the main dashboard, select Stores from the menu to manage your store details.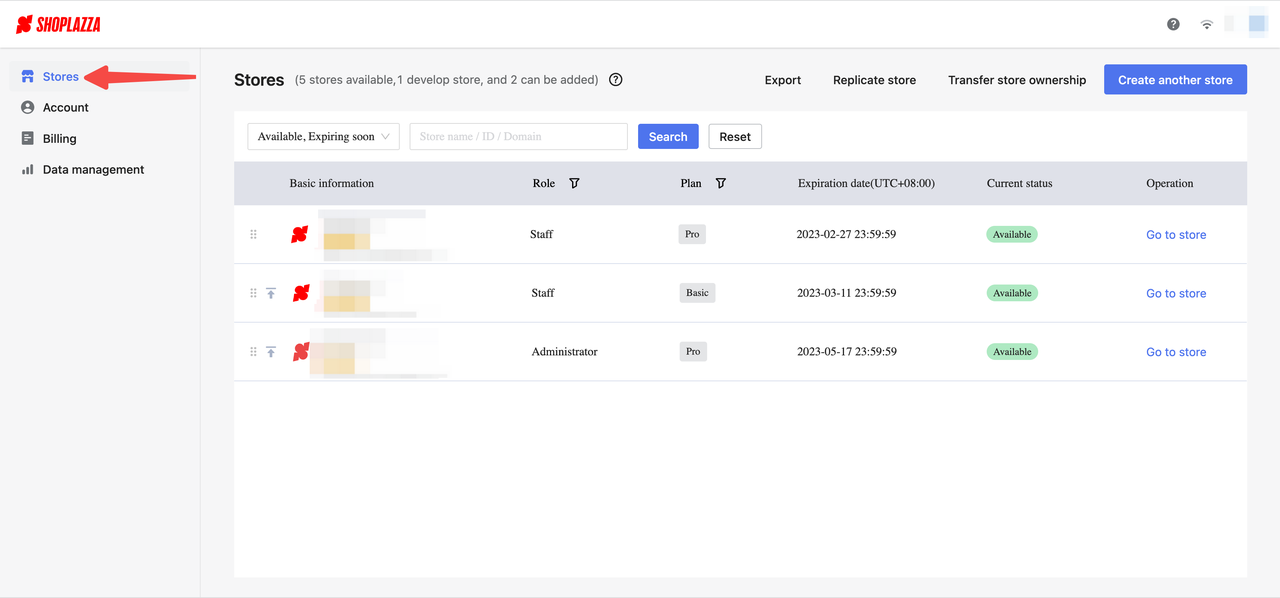 3. Click Export on the top banner to trigger the export detail prompt.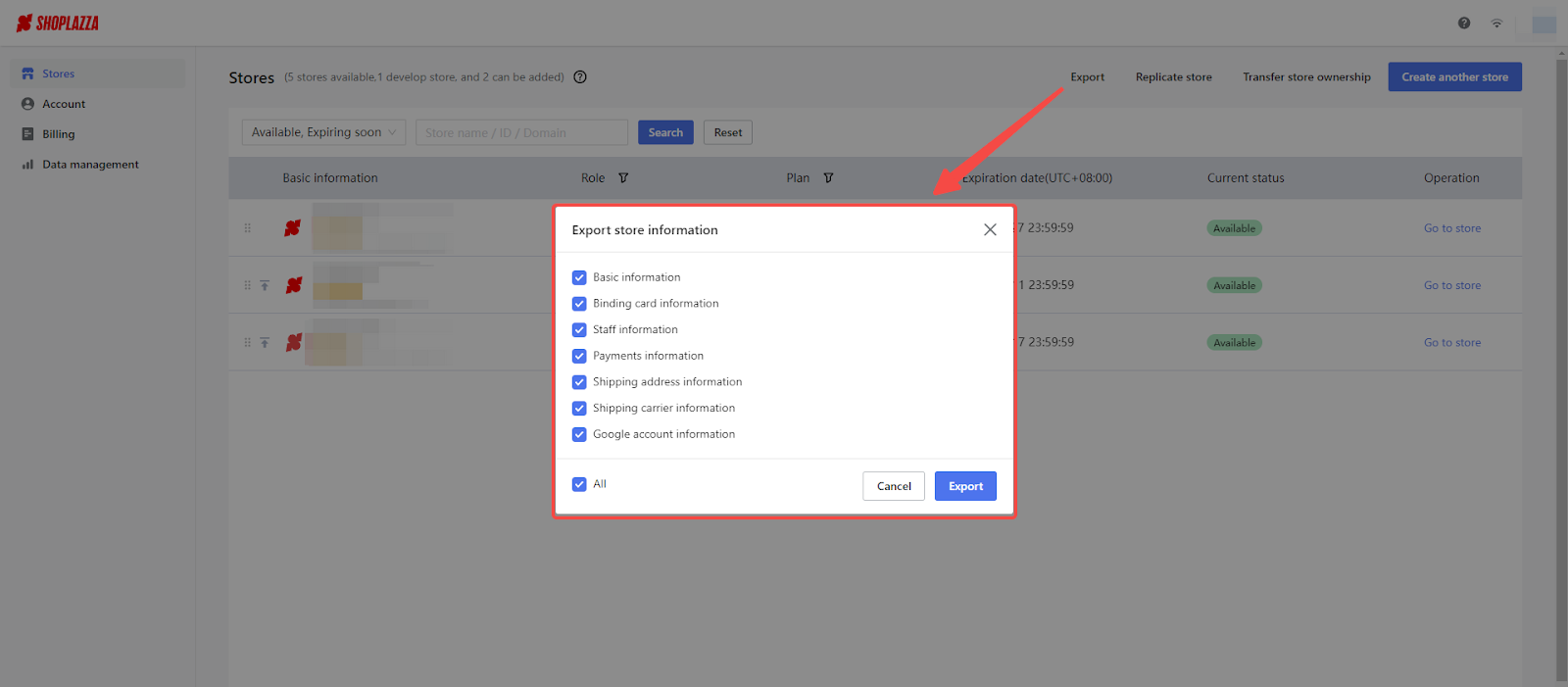 Note
You need to be an administrator role to download files.
4. Check the boxes to select all options you would like to include in the xlsx file. Click the Export button to continue.
5. Before you proceed to download the file configured, you will be asked to authenticate your login email by entering an access code sent to your email. Click the Submit button to continue once you've completed this step.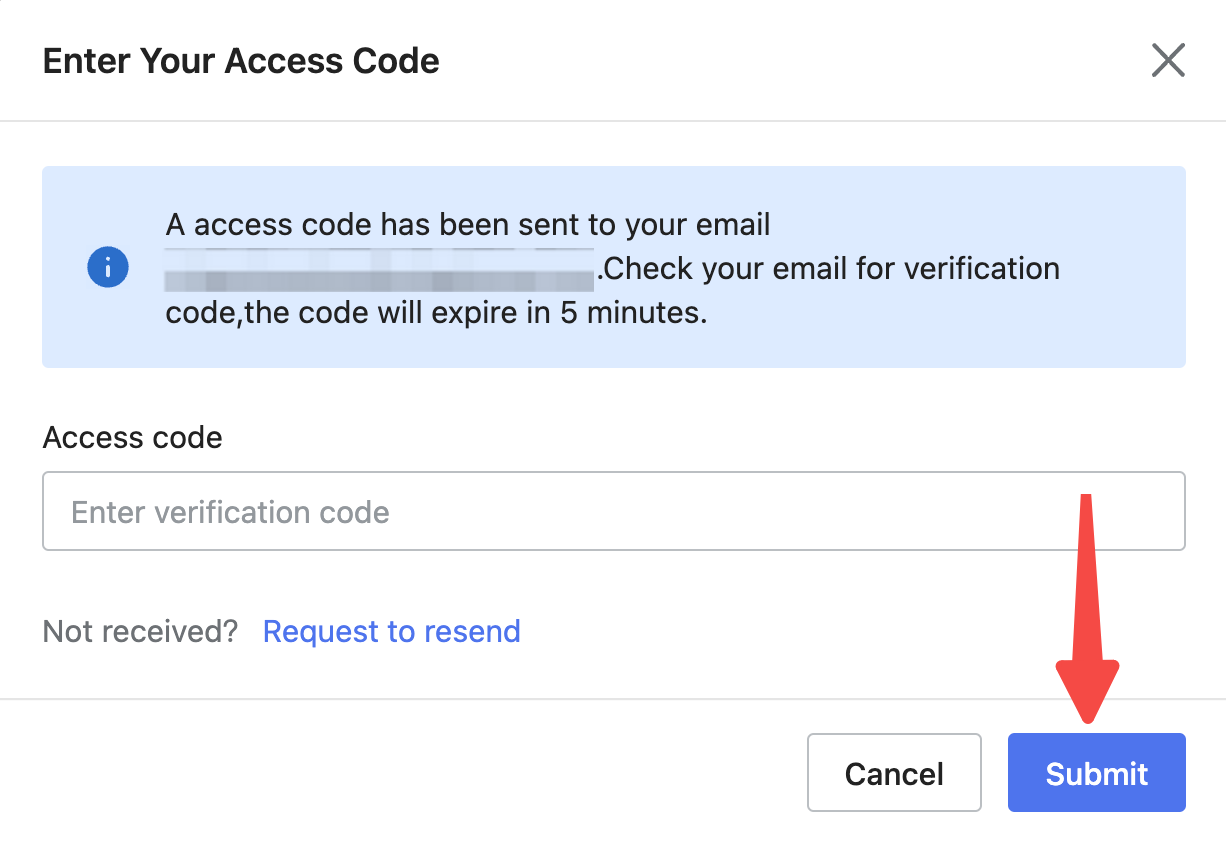 6. Refer Click to download to get a backup copy of your store data in xlsx.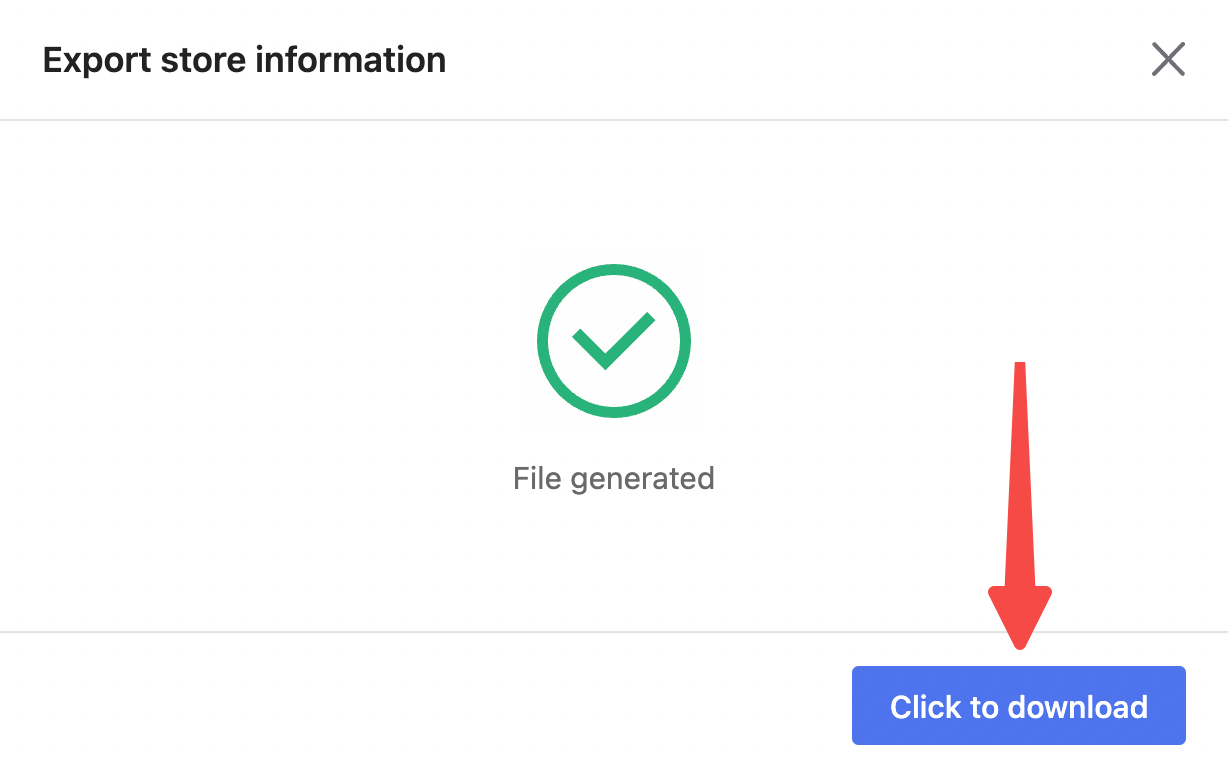 Shoplazza provides an easy way to back up your store data. There can be circumstances you would like to revert back to your previous settings or a vital part of your store was deleted by mistake. Having a backup file stored in a safe place can be highly beneficial.