How Do I Create Product Categories?
1. Start here: Shoplazza admin > Products > Categories
2. Choose the categories you want to create.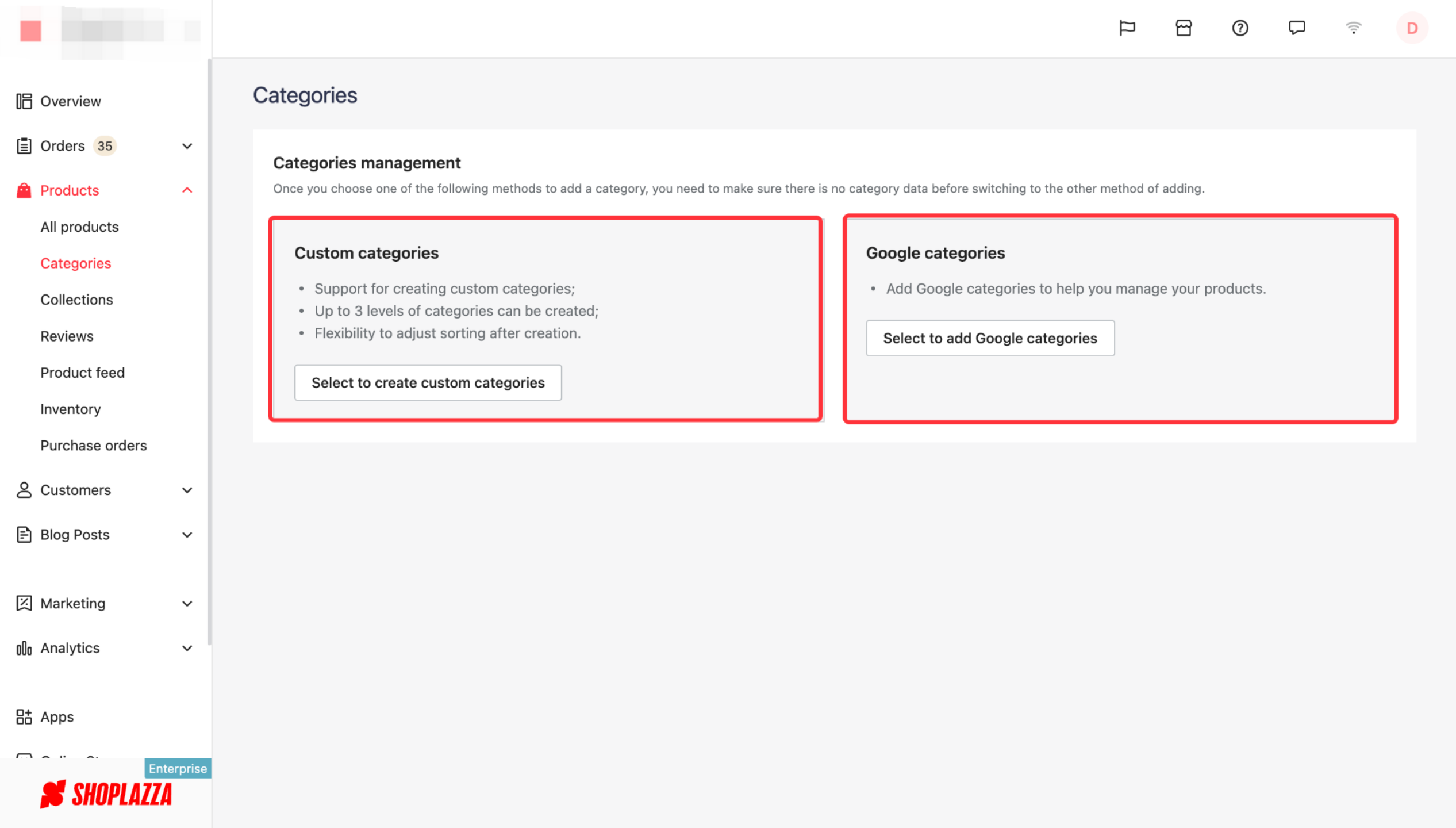 3. Create custom categories. Create a first-level category and edit the first-level category name.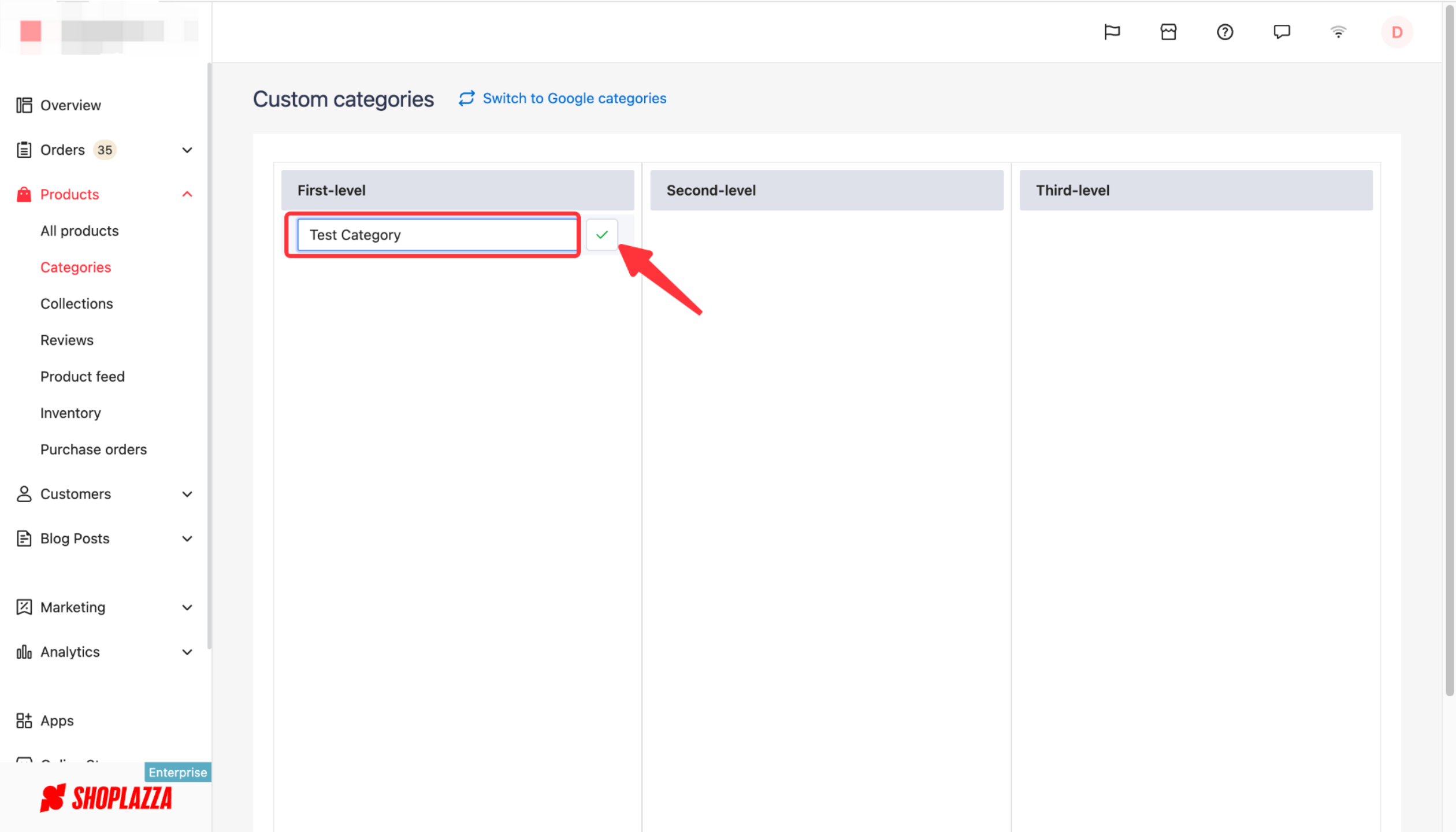 4. Create a second-level category under the first-level category, and you can view the category level after creation.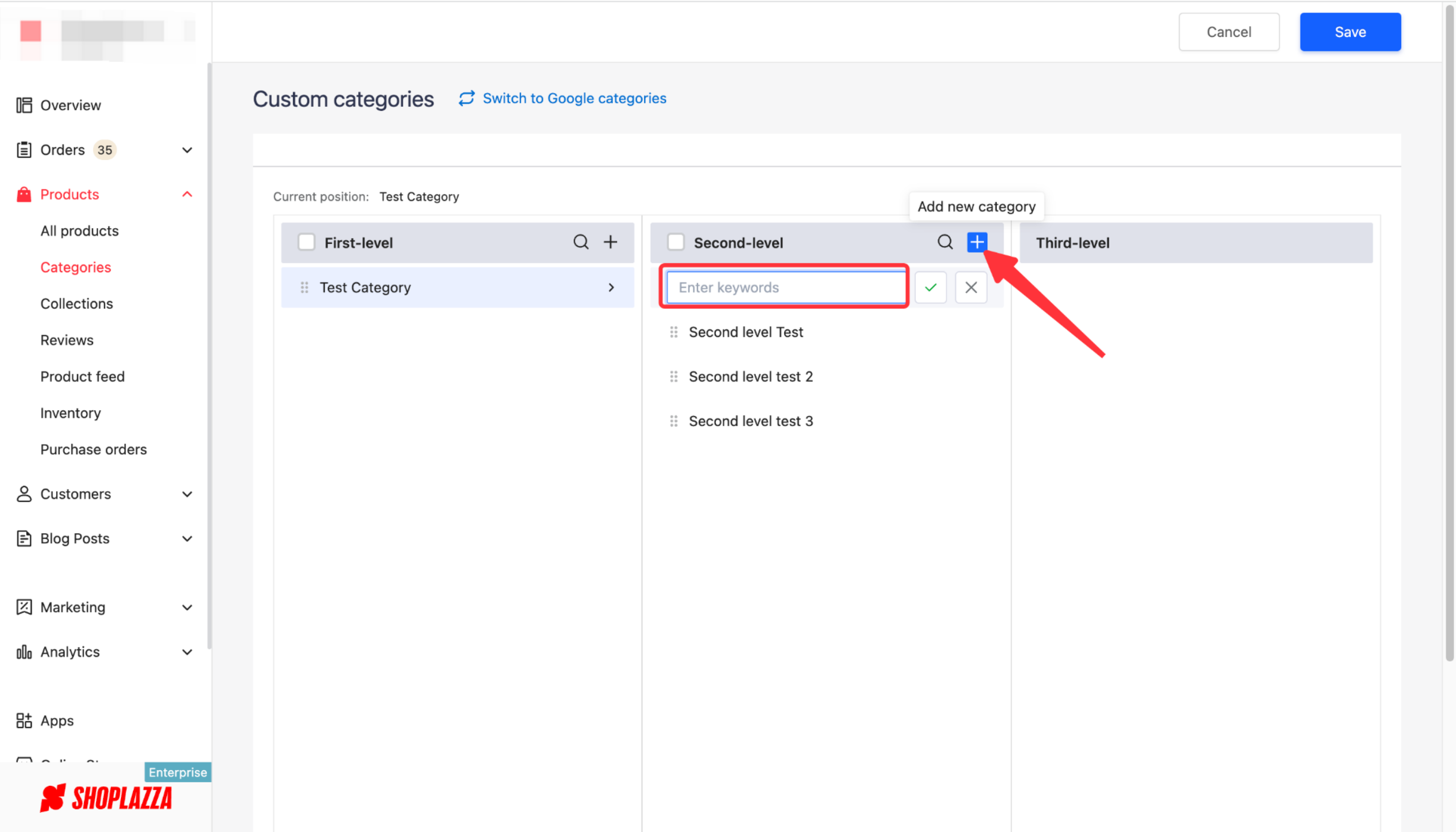 5. Drag and drop to change the sorting order of the category.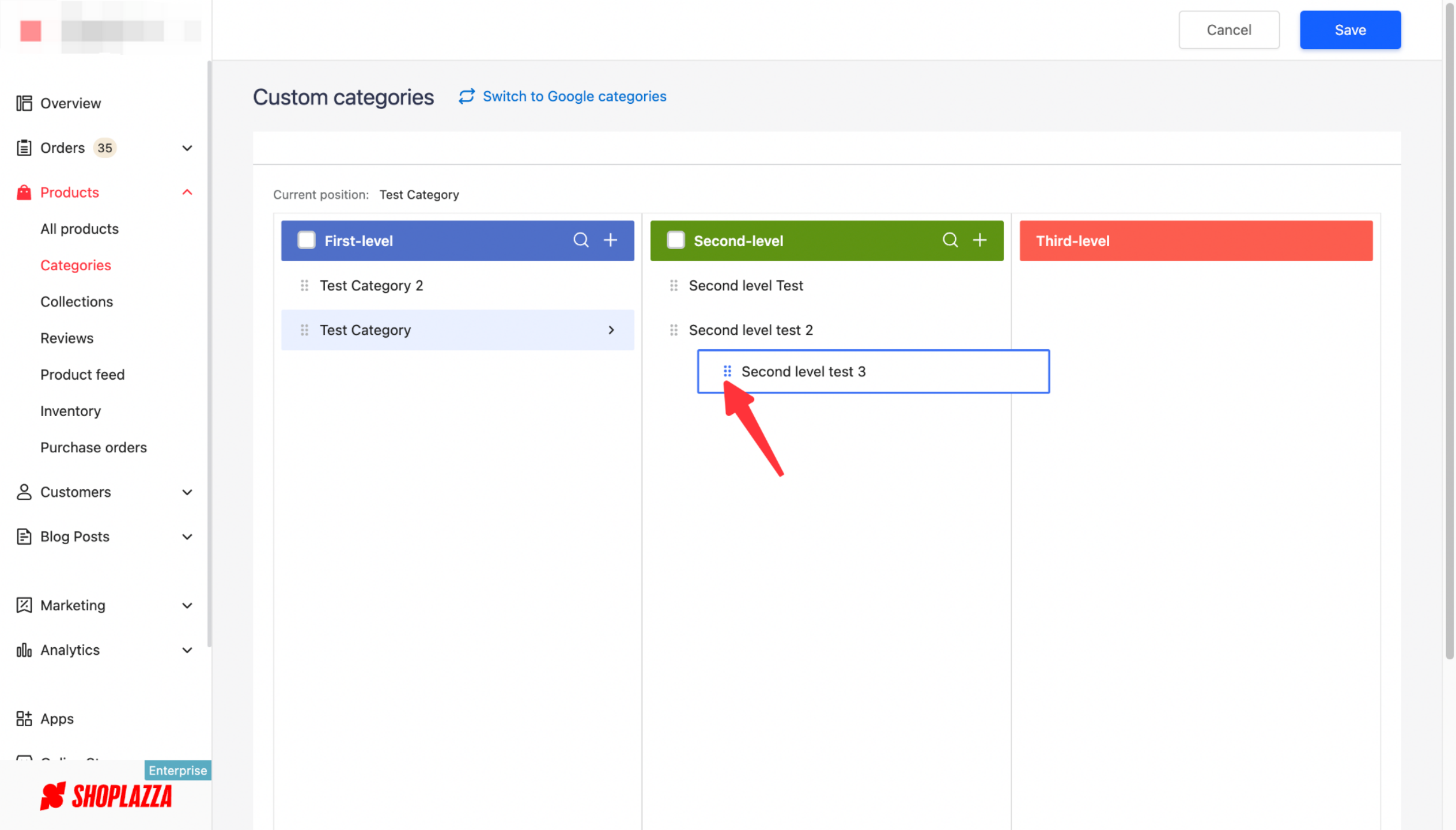 6. Switching to Google Categories.
* When you have selected one of the methods to create a category, you need to delete categories created by the current creation method when switching to another creation method.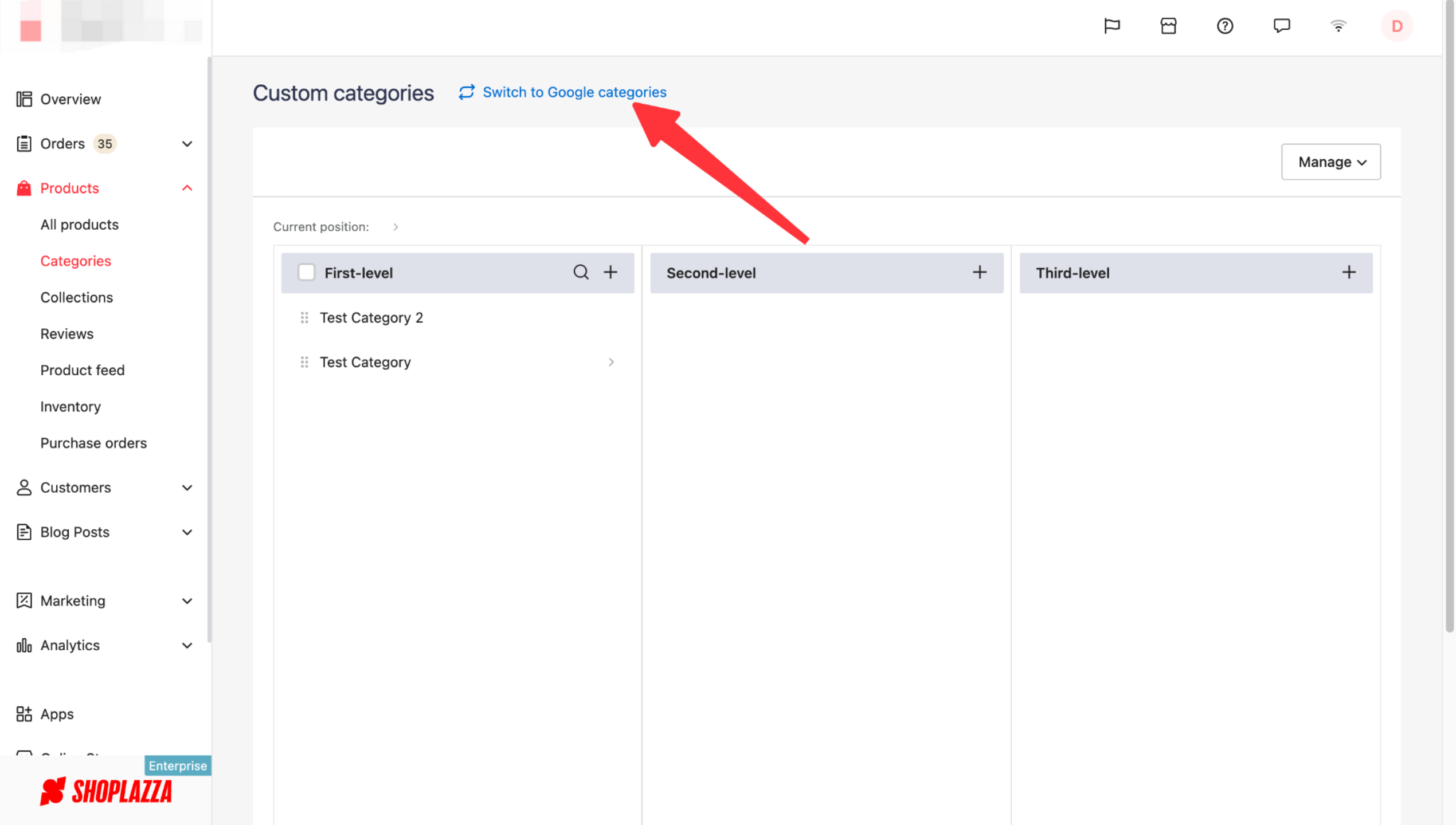 7. Add Google categories. Select the Google category to be added, and when a category is selected, you can choose whether the sub-categories under the category need to be added at the same time.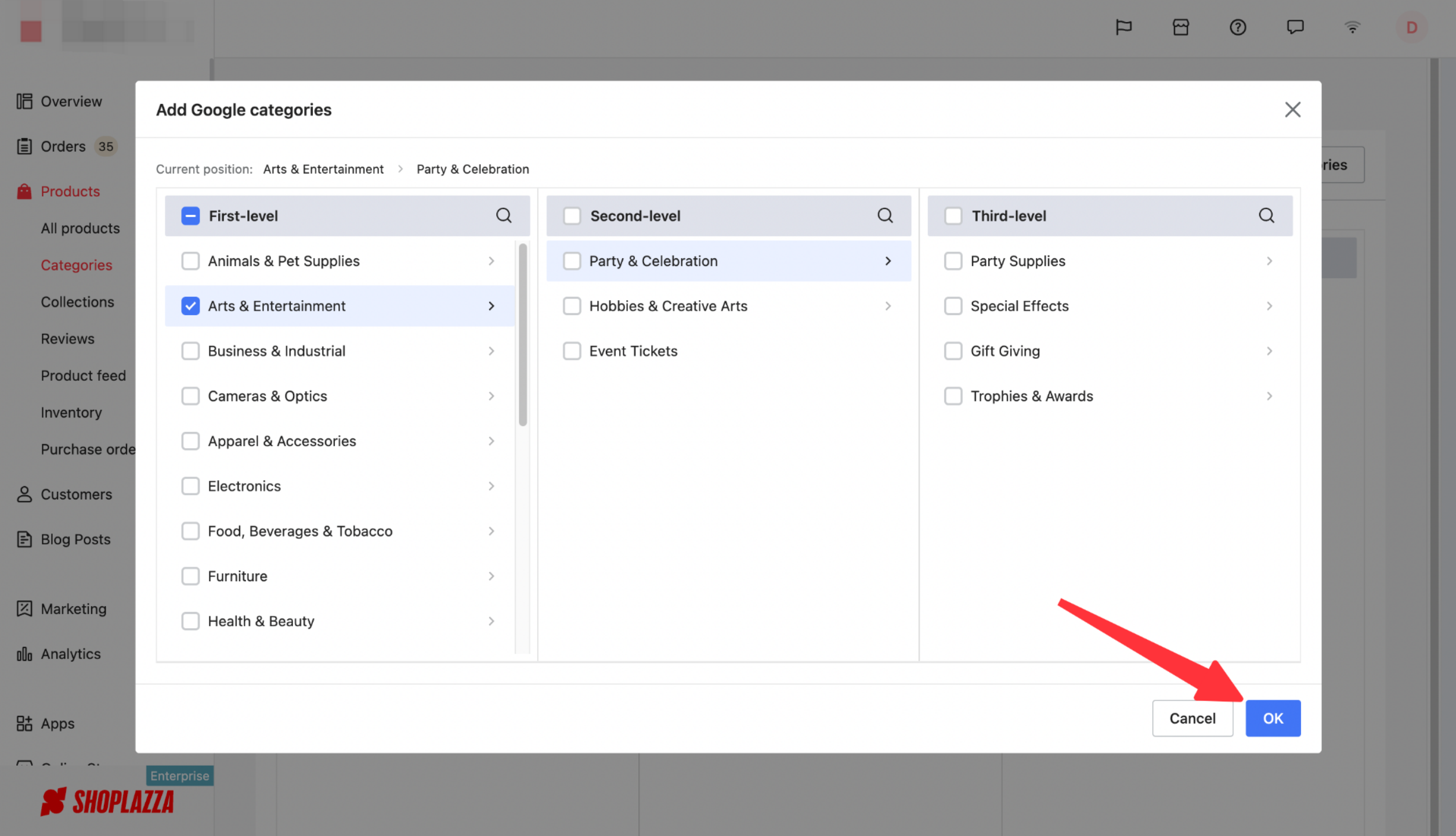 8. Click Add categories to continue adding Google categories.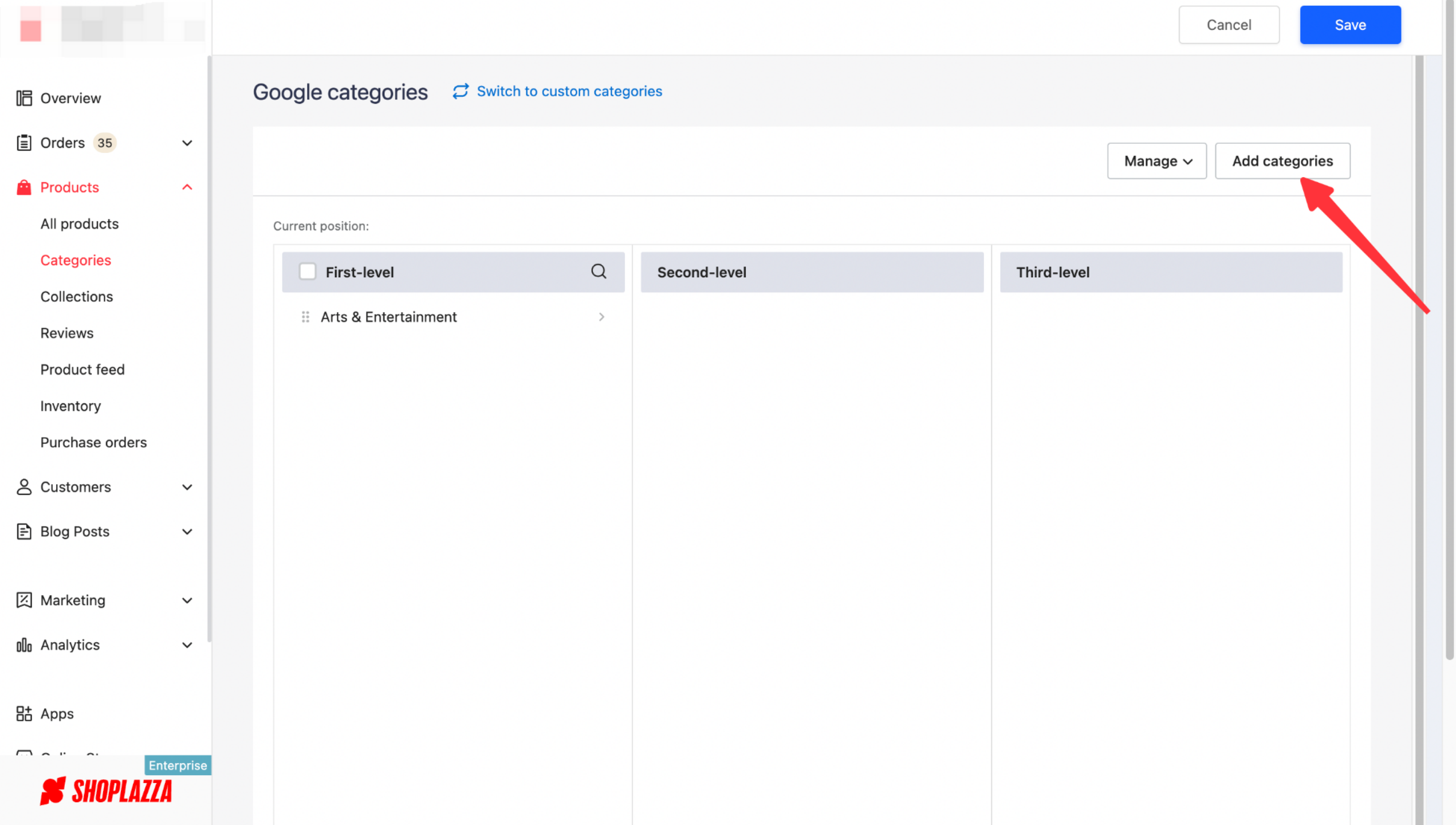 9. You can view category linked products.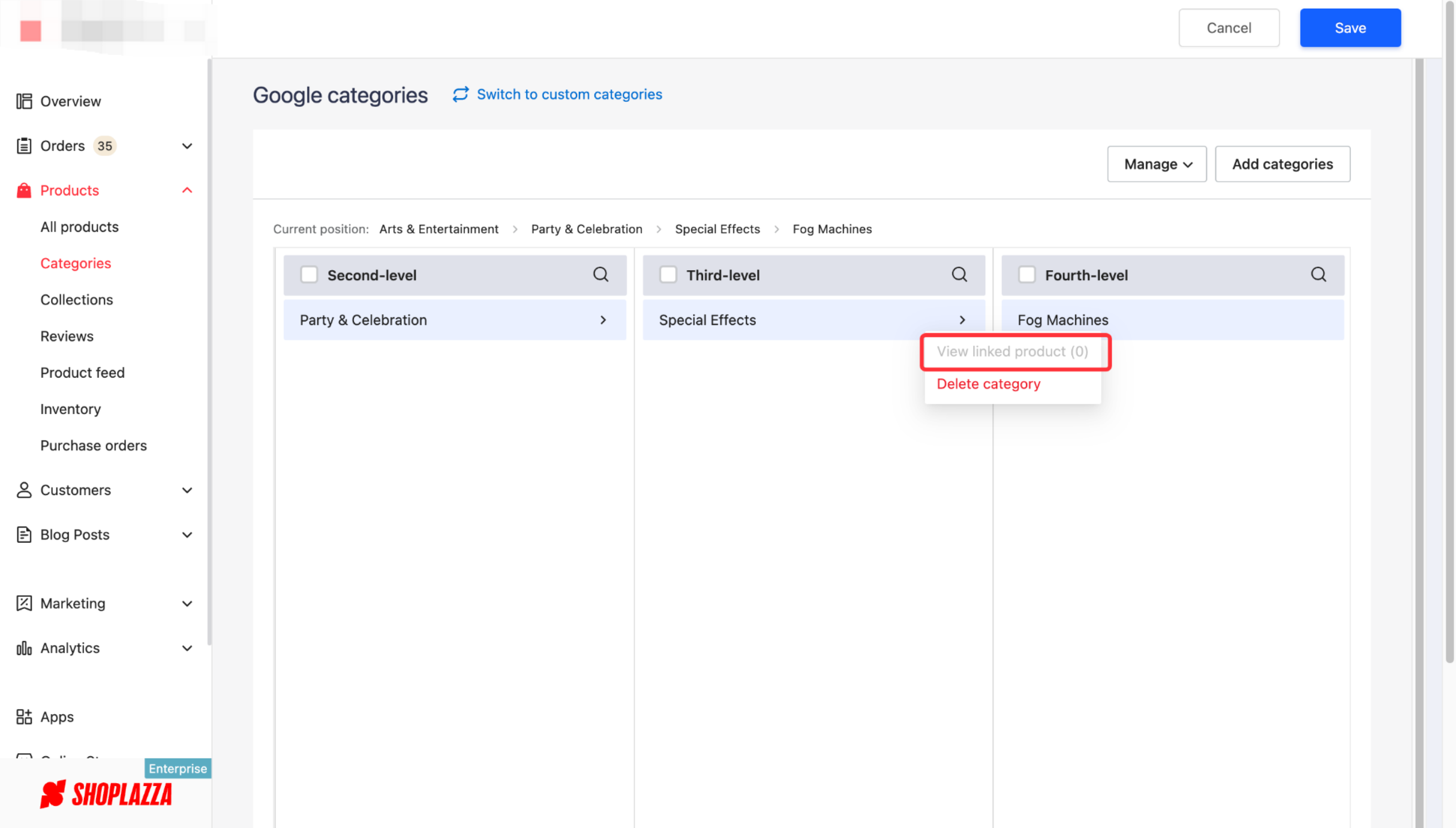 10. When you need to use a new category to manage products, you can choose to delete all categories or unlink all products, and then re-create the link between the categories and products.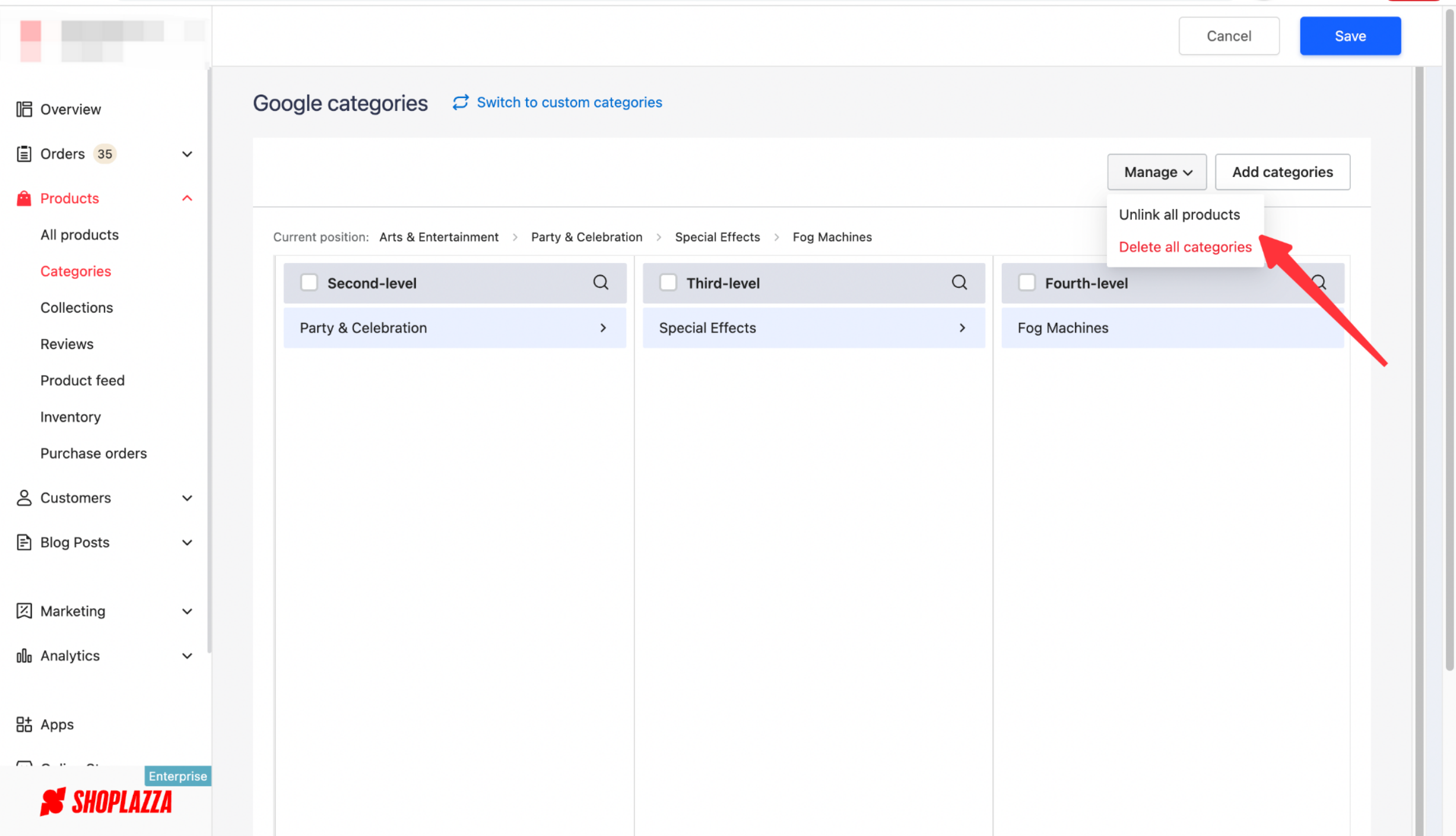 How Do I Link Products with Created Categories?
1. Start here: Shoplazza admin > Products > All products. Select the product that needs to be linked to a category, and click to enter the Edit Product page > Classification.
2. Click Link and select the category to be linked with the product, then click Confirm.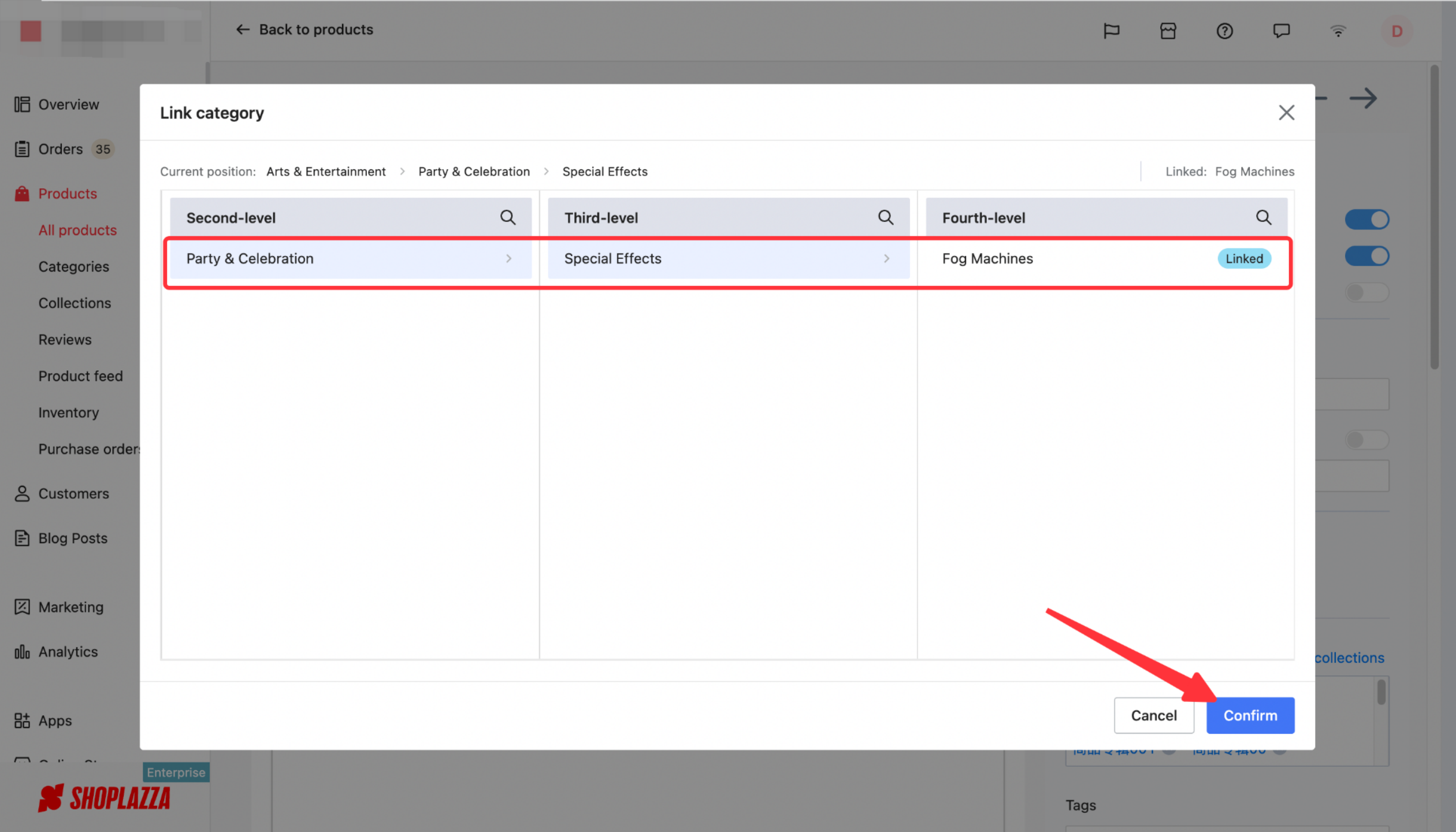 3. After a product is linked with a category, you can Edit the category or Unlink the product with category on the Edit Product page.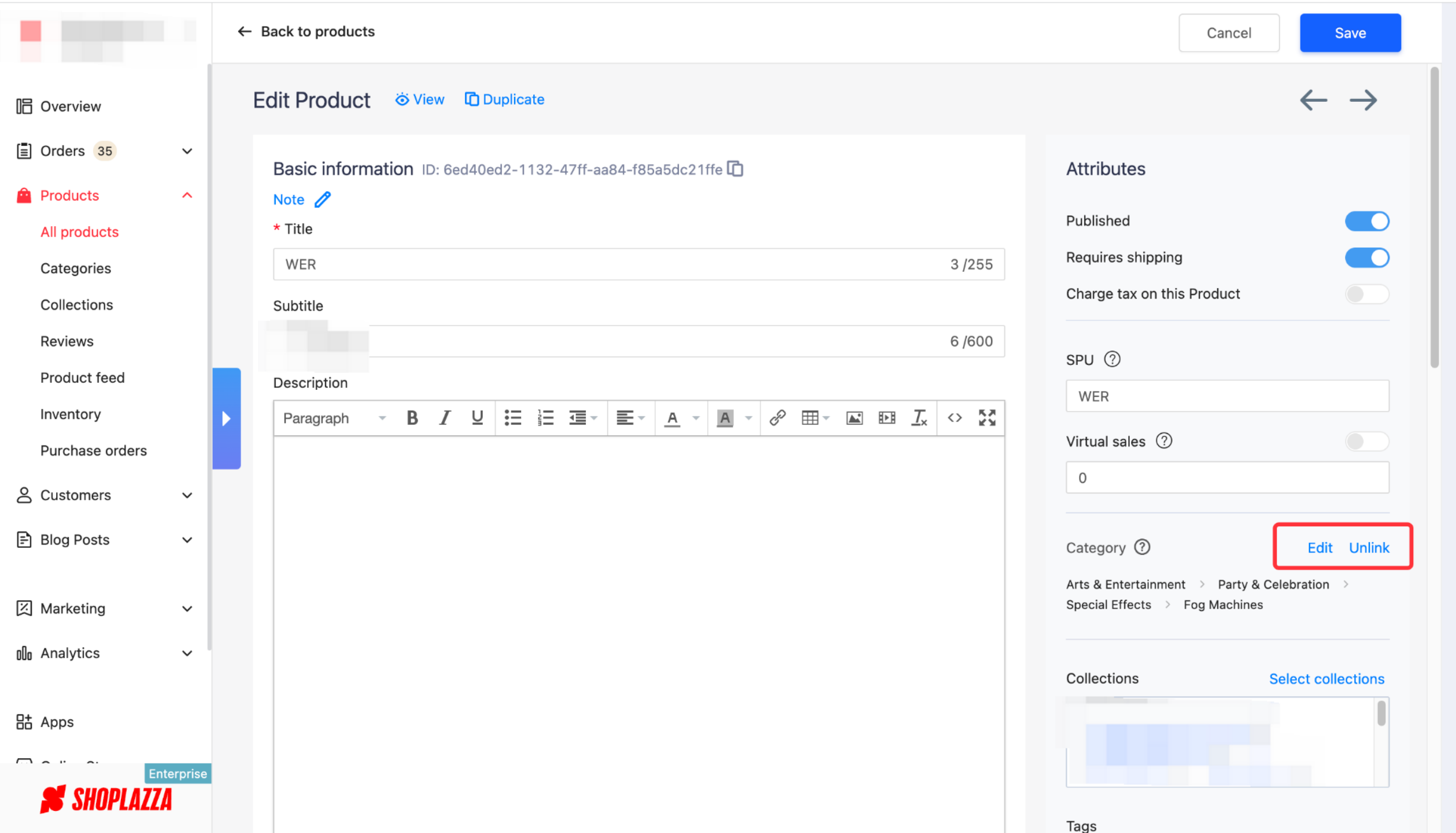 4. In the product list, you can search for the products through the category linked with each product.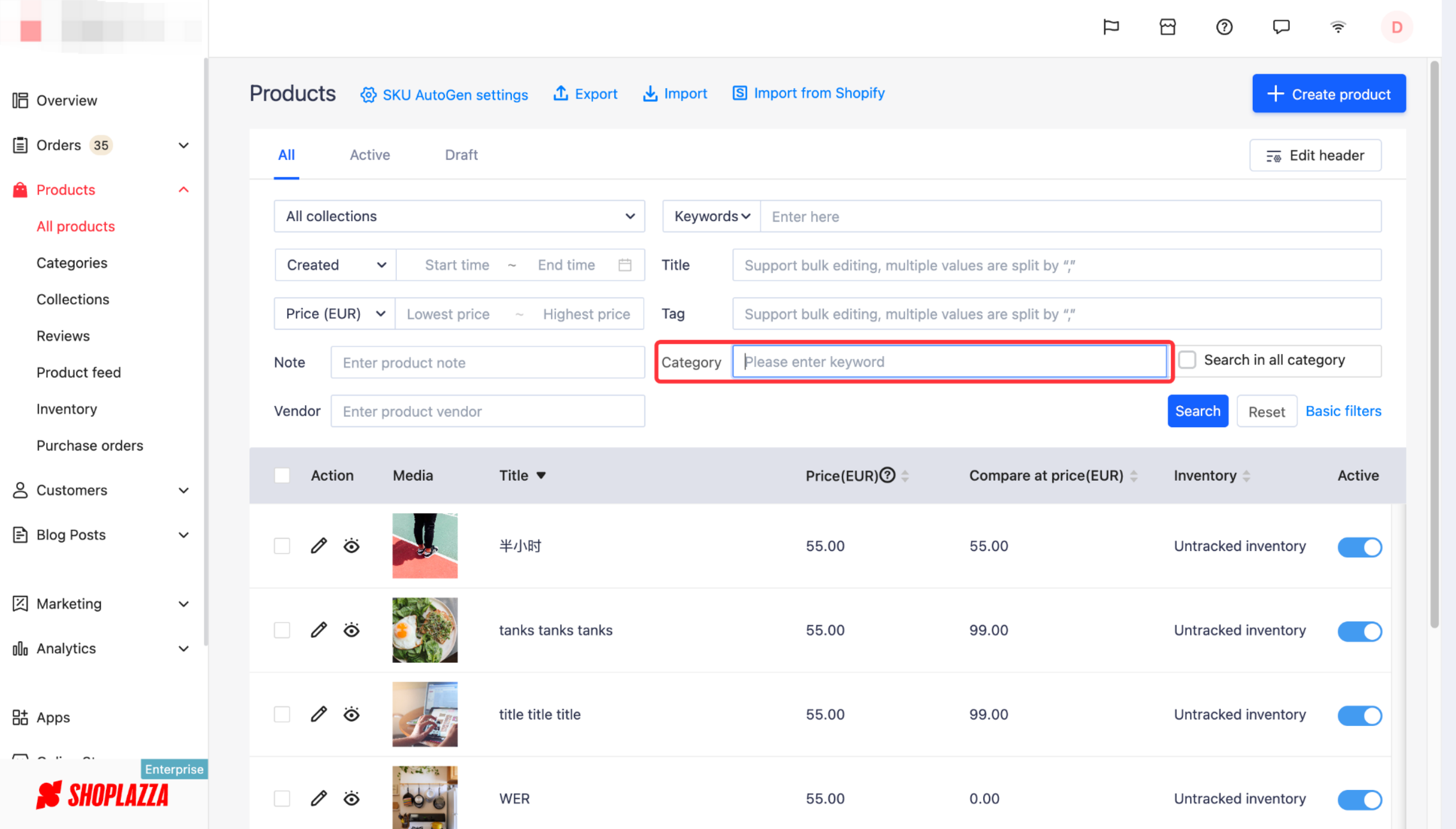 5. When adding products to the Automated collections, you can select the category as the adding condition.