A product category is the predefined category of a product. Categories can be used to determine the rate at which the product is taxed. Your products may be subject to special rates or exemptions. When a product is categorized correctly, the most accurate tax rate will be collected at checkout.  It can also be used to make it easier to sell products on other channels that require a standardized product type like Facebook.  Shoplazza provides two options for you to use.  You can use your own Custom categories, or Google's categories.
Custom categories
1. From your Shoplazza Admin > Products > click Categories.  From here, choose the categories you want to create.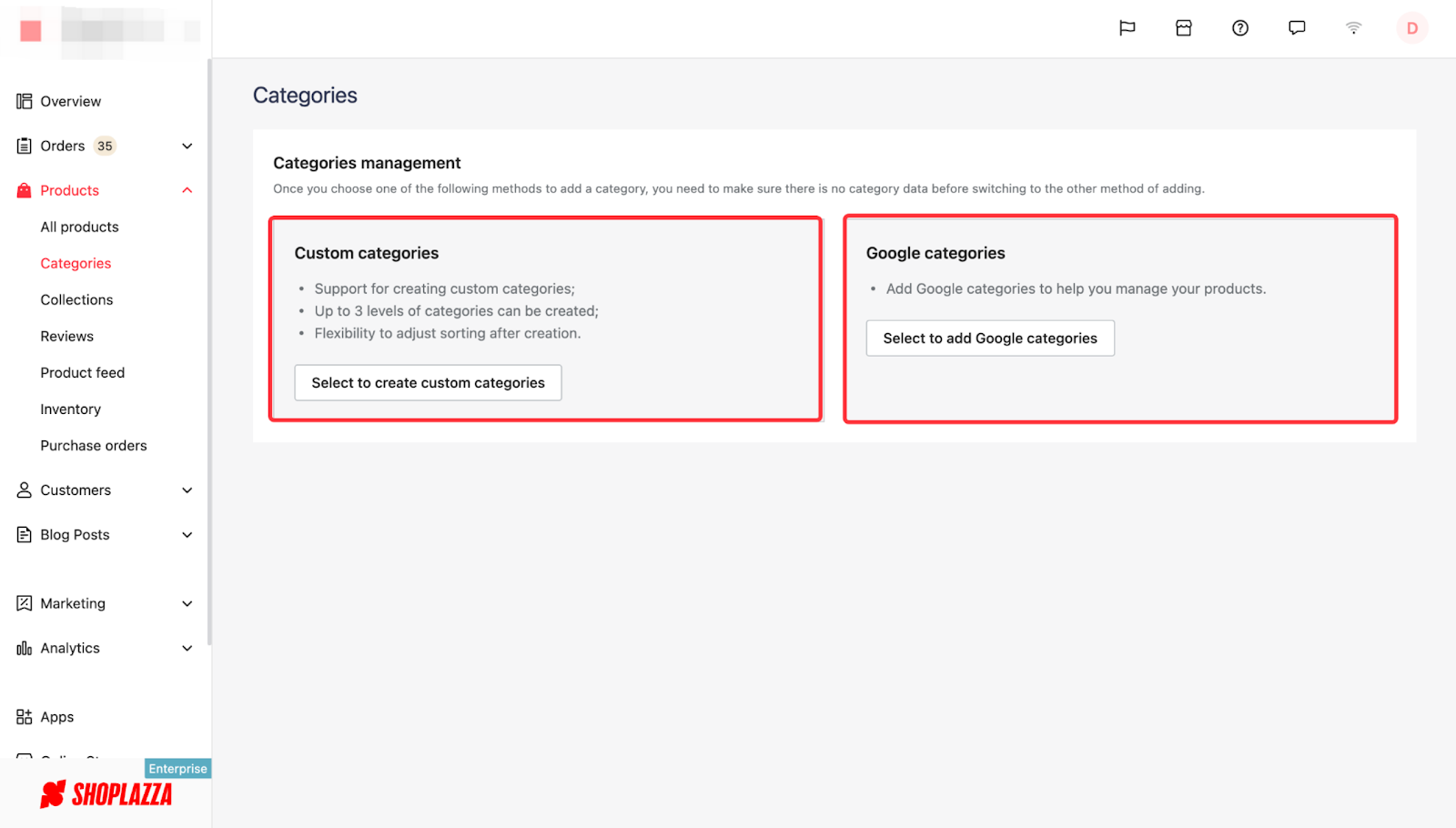 2. If you would like to create custom categories. Create a first-level category and edit the first-level category name.
3. Create a second-level category under the first-level category, and then the third category under the second level. You can always add categories by clicking the (+) sign.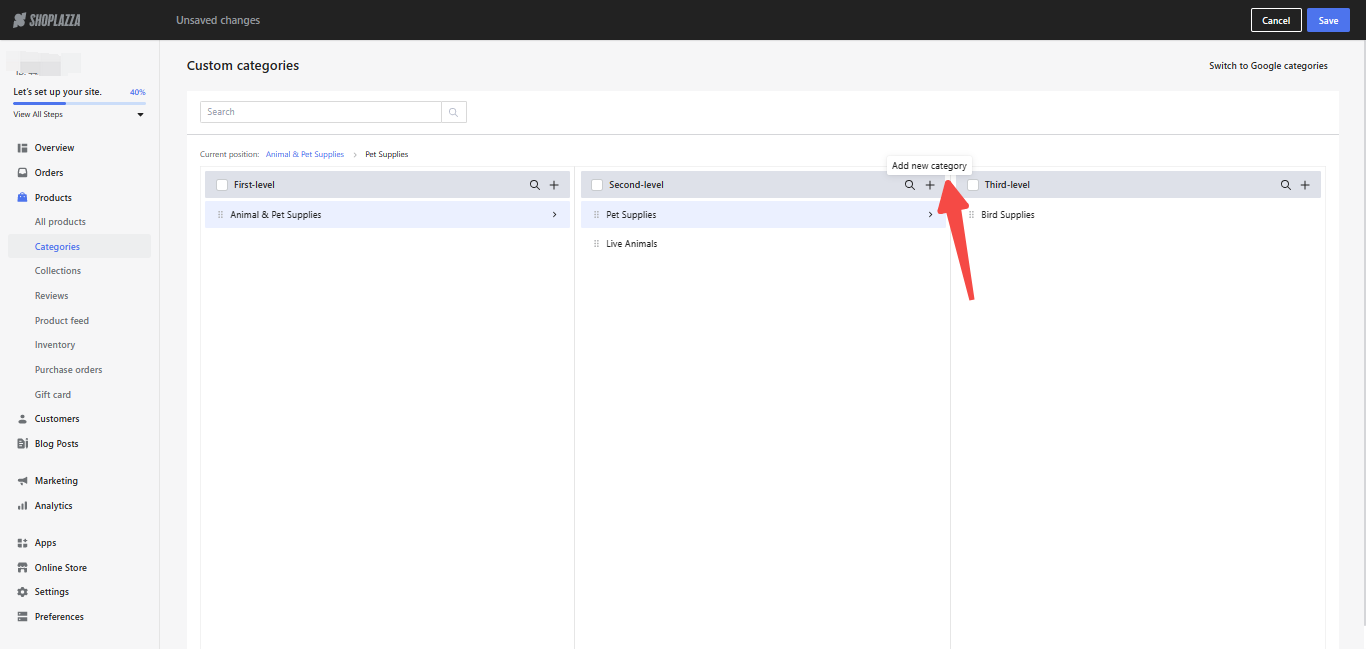 4. Drag and drop to change the sorting order of the category.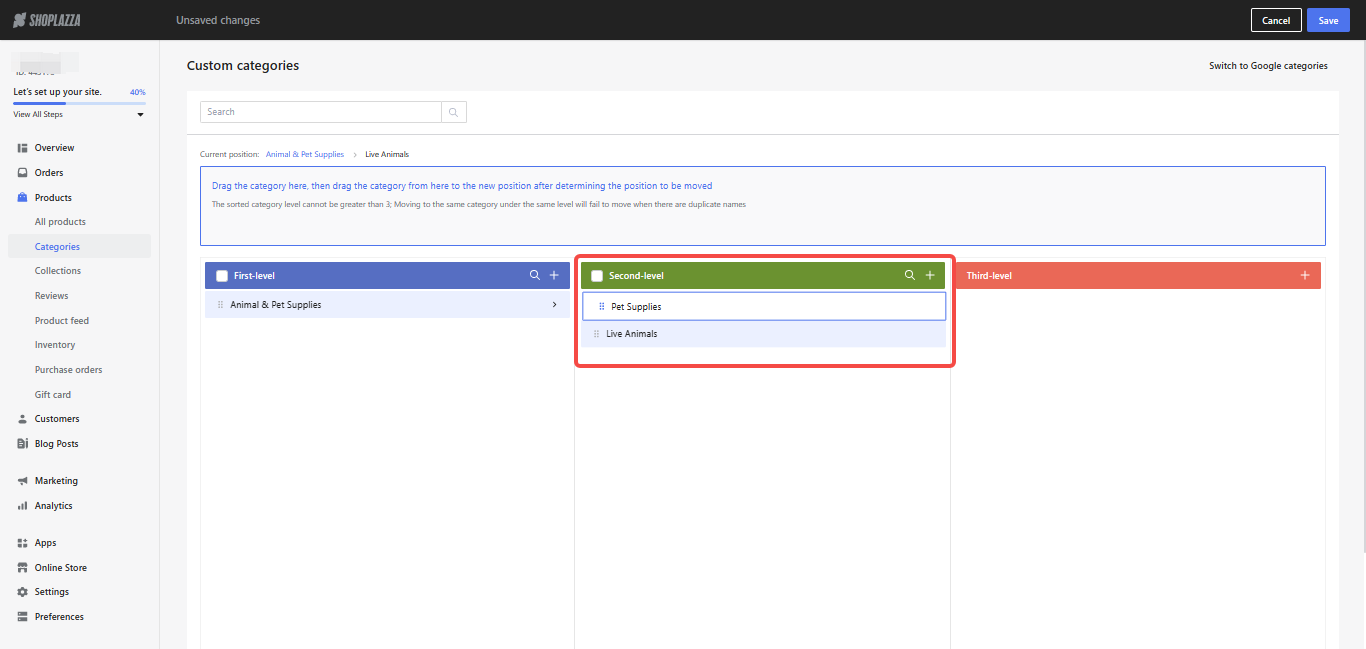 5. Click Save when you are done editing.
Google Categories
1. If you would like to switch to google categories, you can click on top center ''Switching to Google Categories''.
Note
When you have selected one of the methods to create a category, you need to delete categories created by the current creation method when switching to another creation method.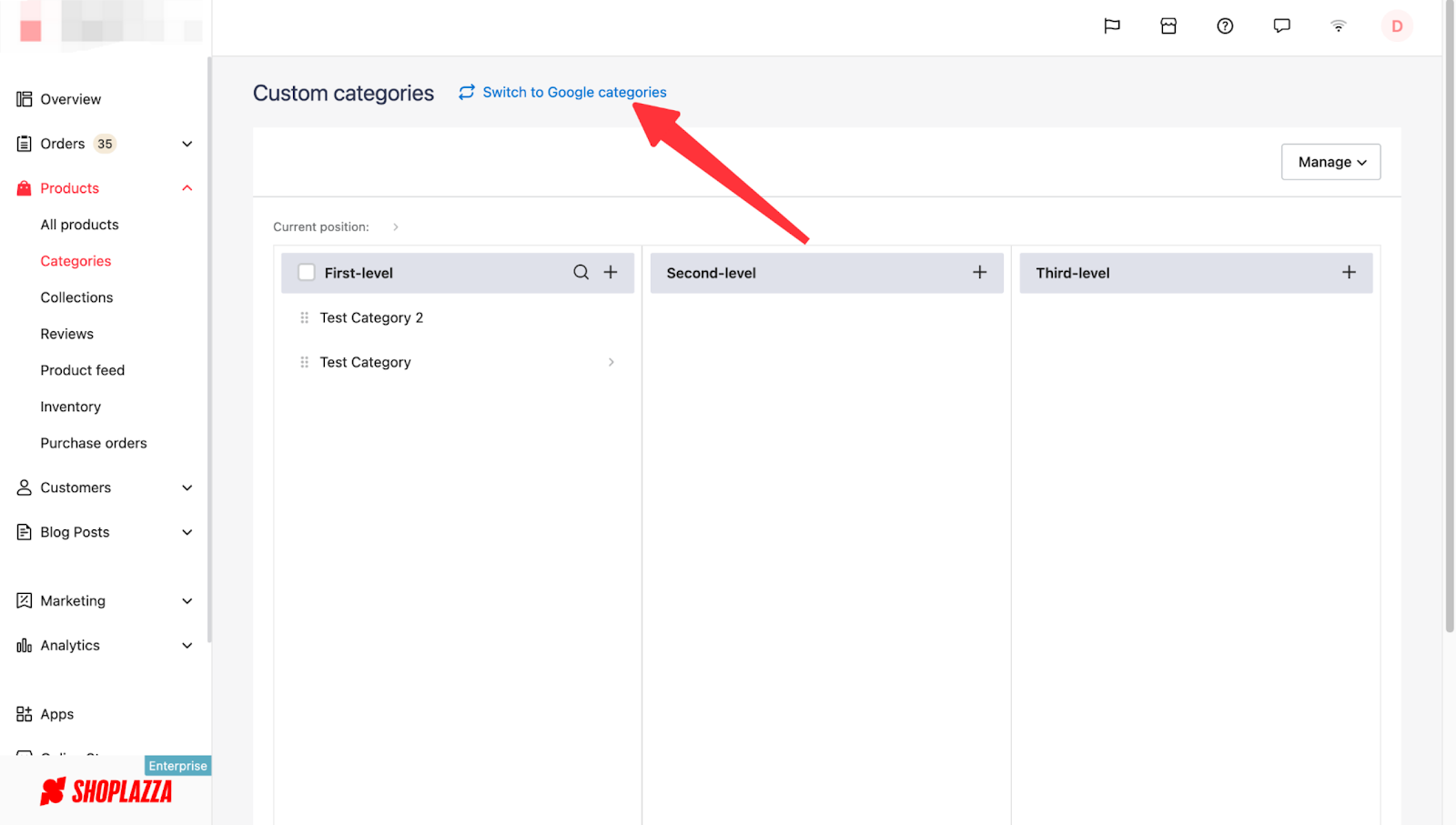 2. Select the Google category to be added, and when a category is selected, you can choose to add the sub-categories under the same category.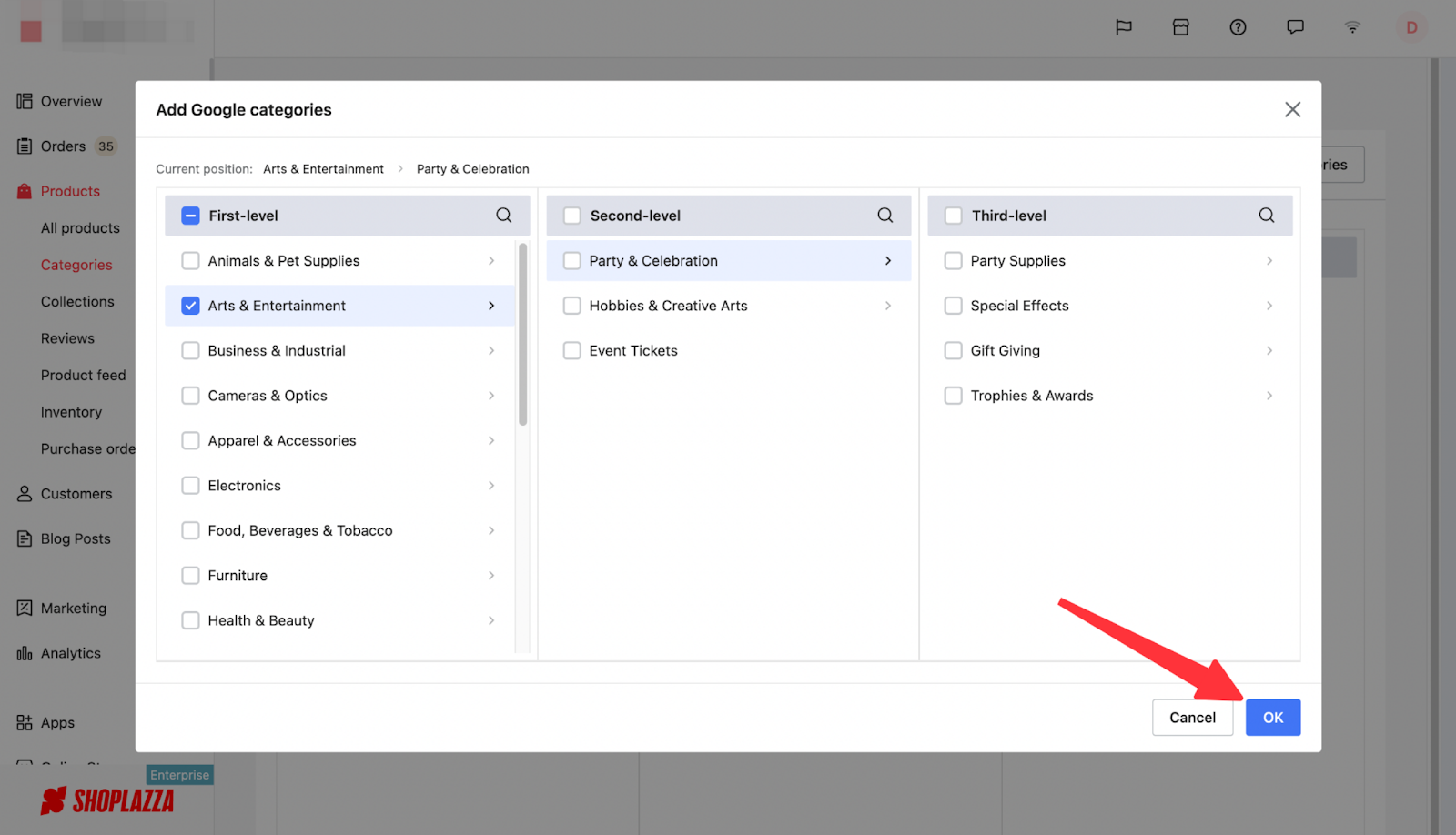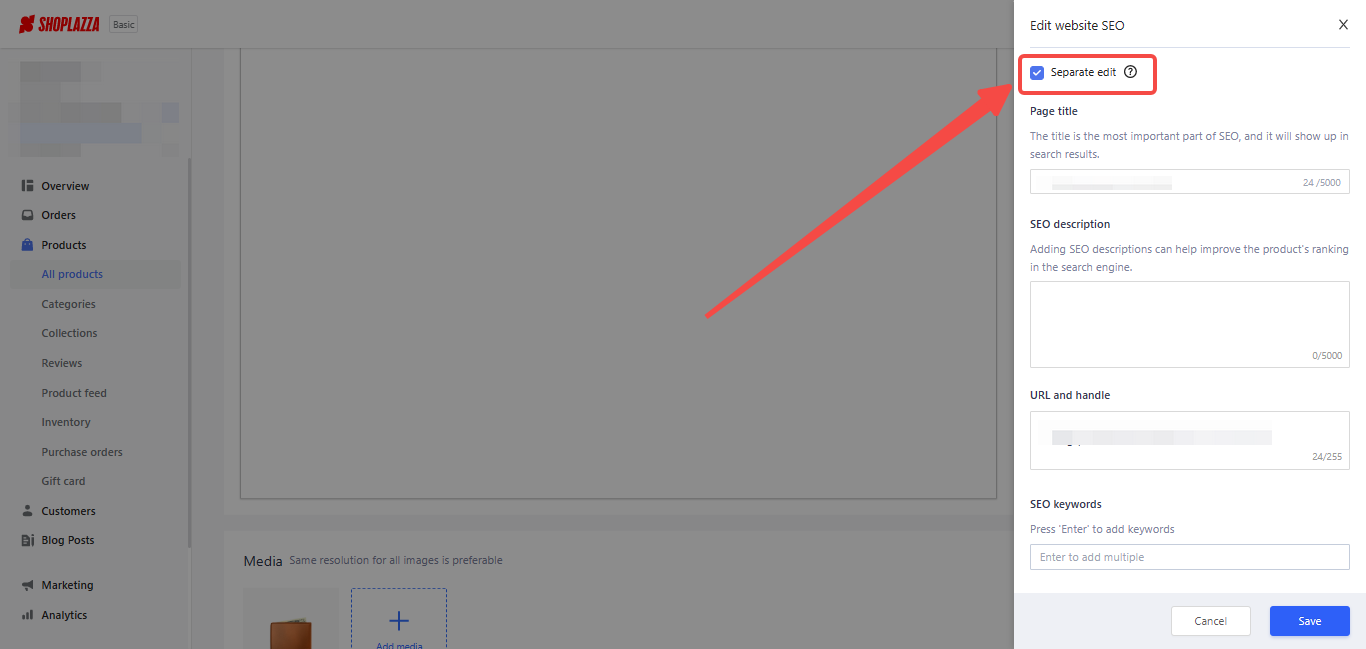 Here you can view category linked products.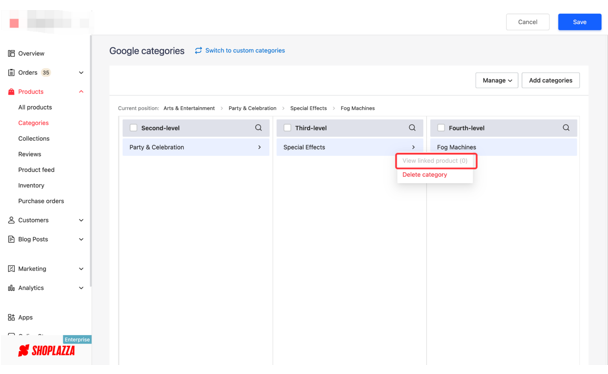 3. When you need to use a new category to manage products, you can choose to delete all categories or unlink all products, and then re-create the link between the categories and products.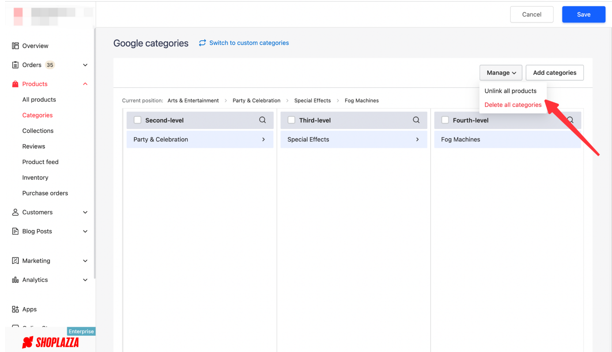 4. When you're done editing, click Save to put the changes into effect.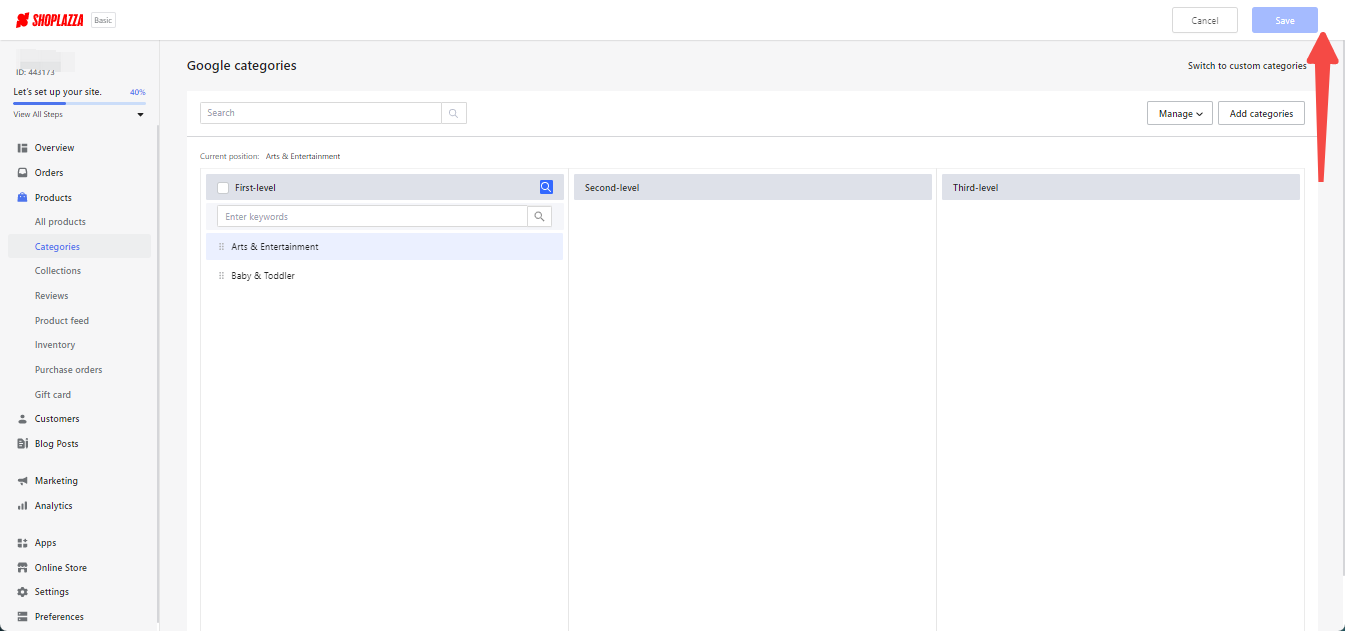 Linking Products
1. From your Shoplazza Admin > Products > click All products. Select the product that needs to be linked to a category and click on the pen icon to edit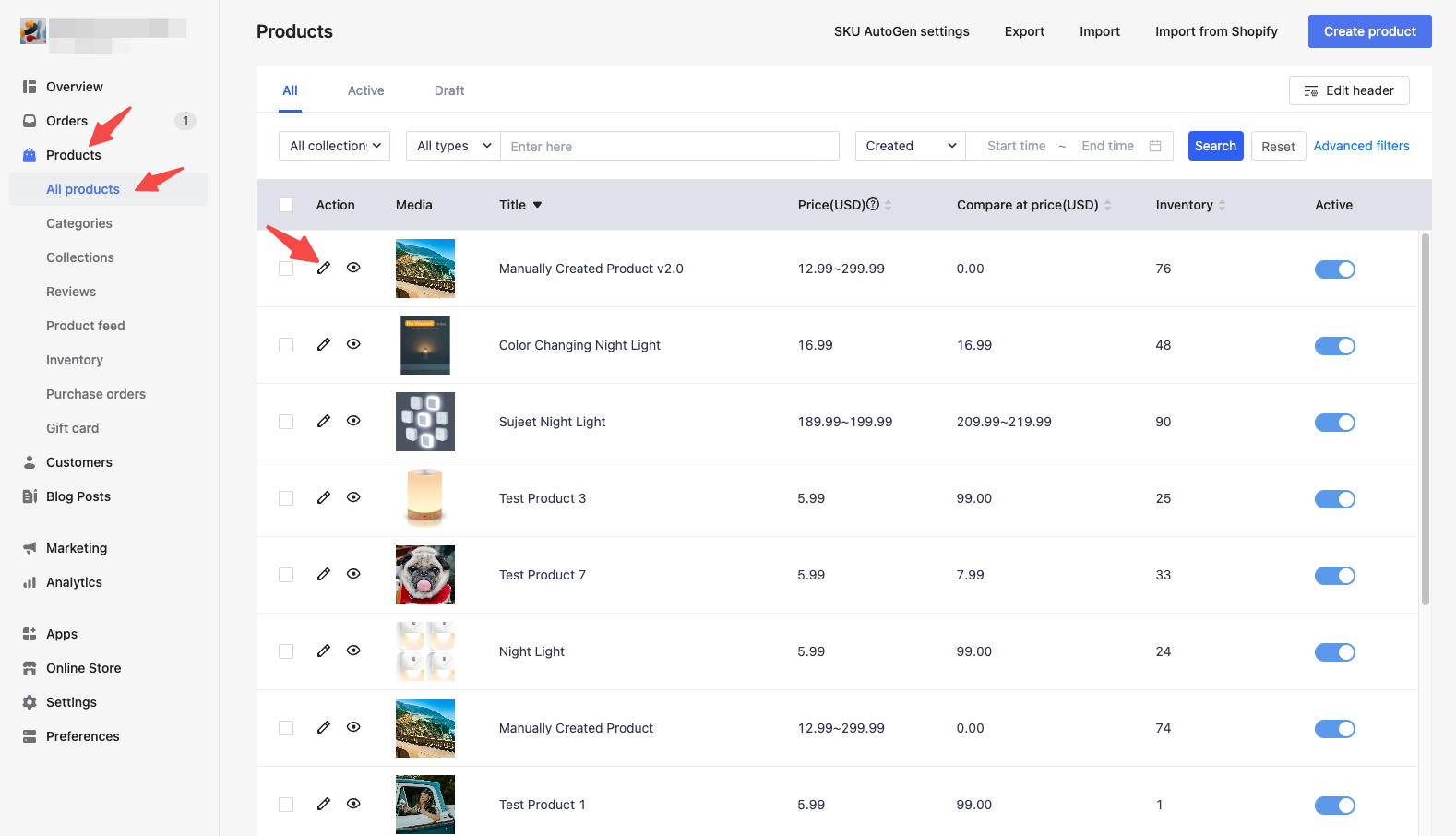 2. Click on Link under the Category section on the right panel.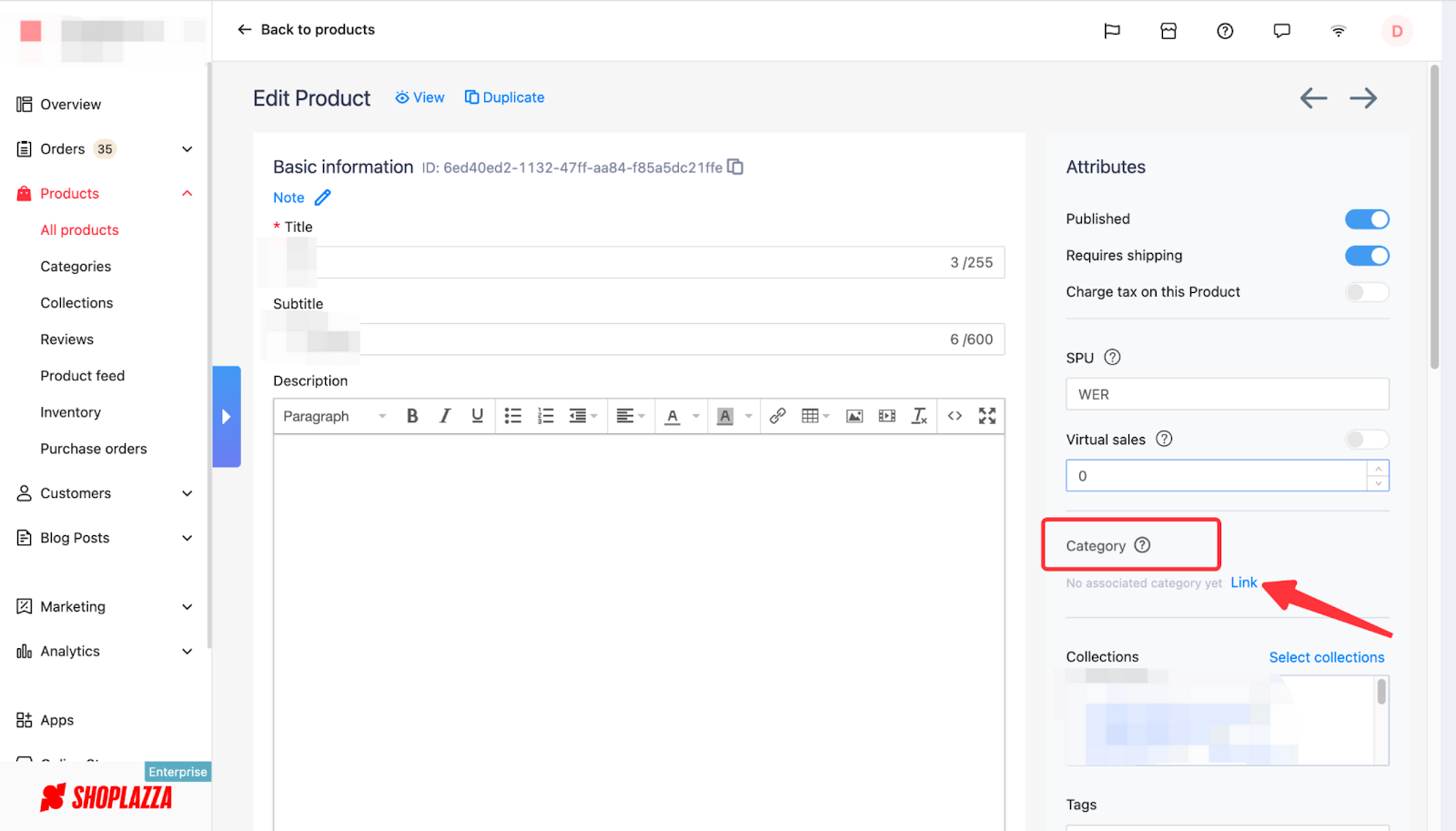 3. After clicking Link, you will select the category to be linked with the product, then click Confirm.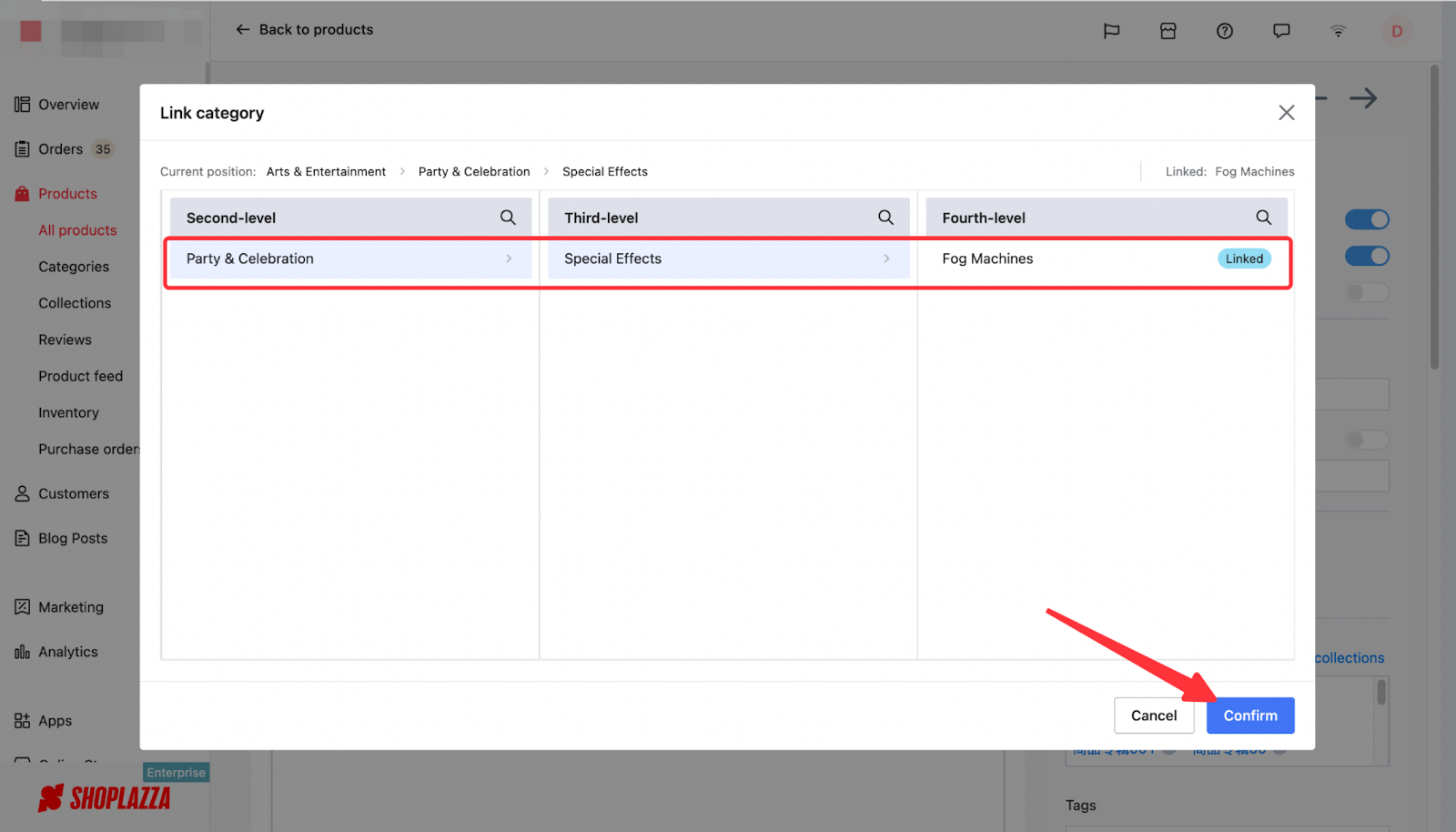 4. After a product is linked with a category, you can Edit the category or Unlink the product with category on the Edit Product page.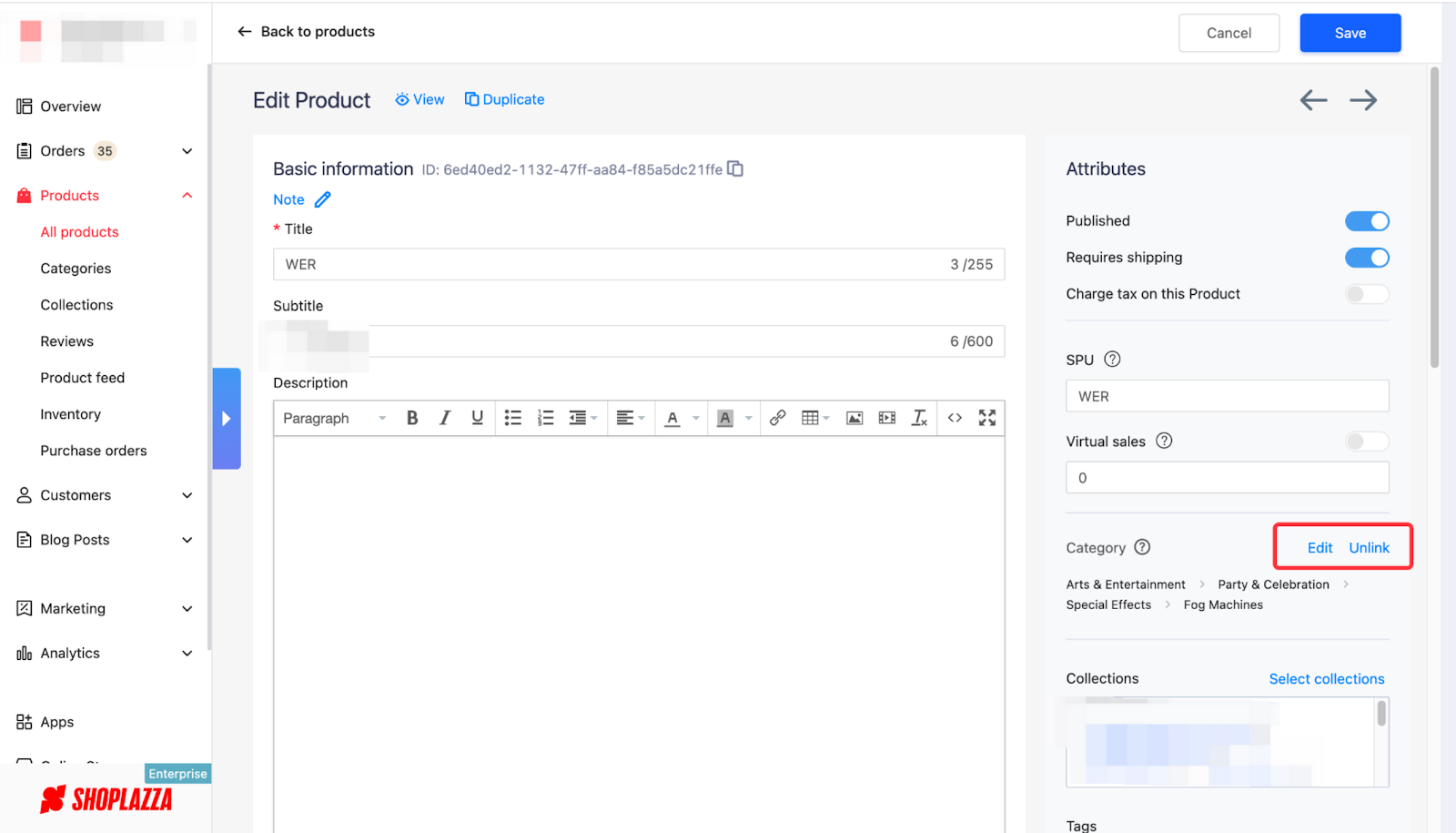 5. In the product list, you can search for the products through the category linked with each product.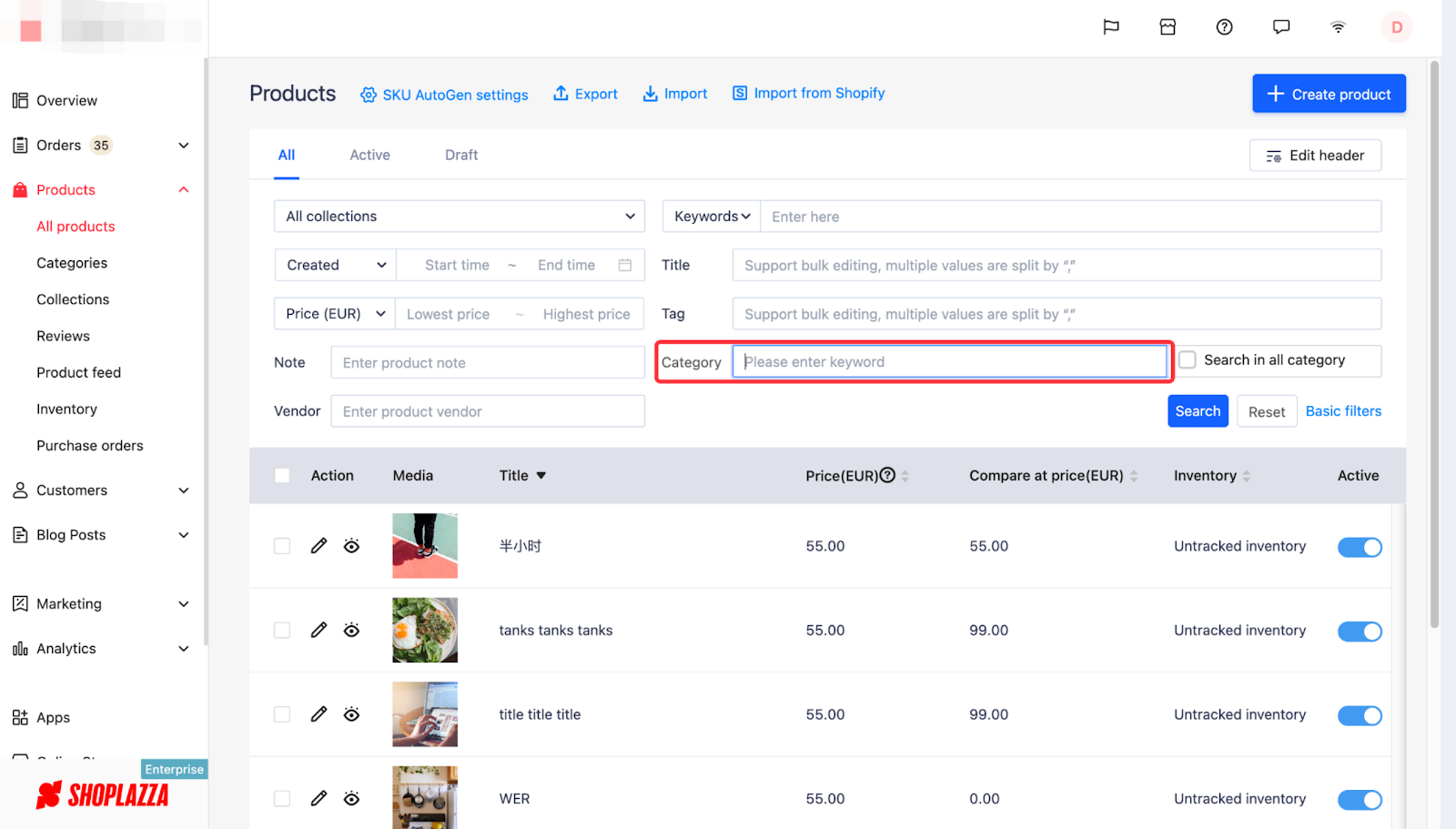 6. When you add the products to Automated collections, you can set Category as filter condition to only show categorized products and then click Confirm.