1. Start here: Customers > Notifications > Web Push > Settings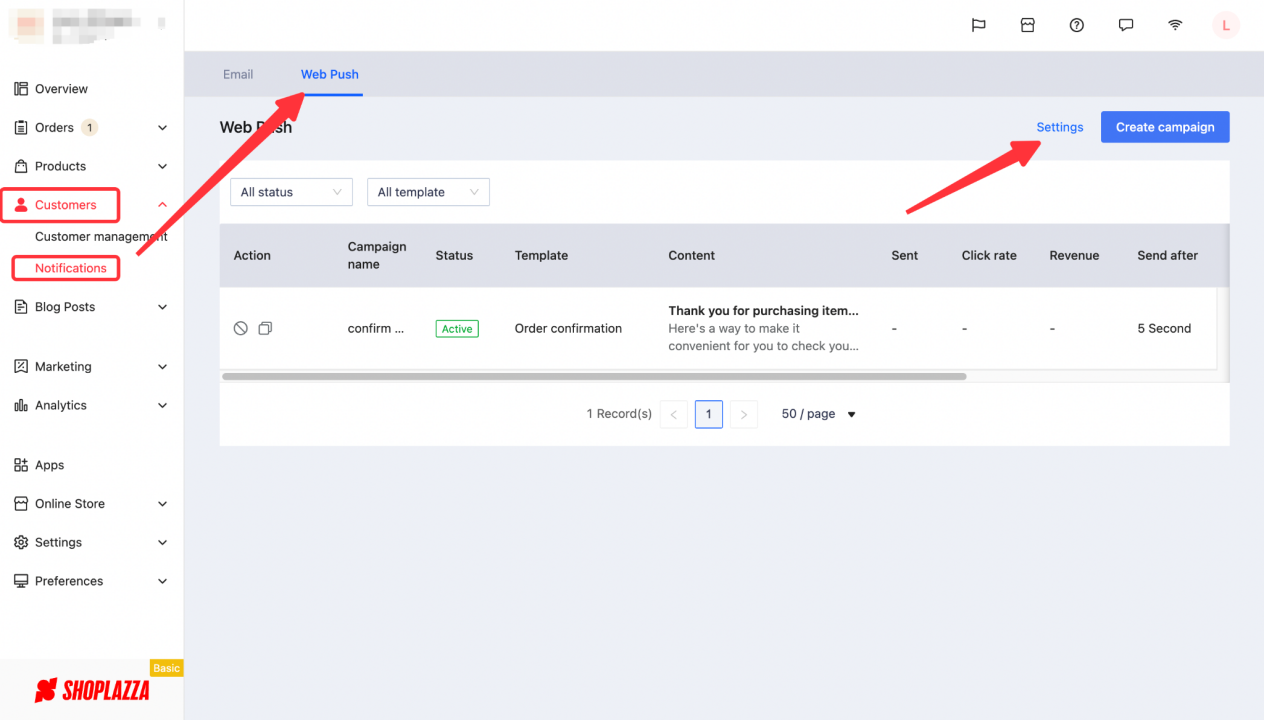 2. Edit the configuration as needed.
Opt-in time: if you set 10 seconds, a pop-up window will be displayed 10 seconds after customers enter the store.
To prevent Google Chrome from banning asking customers for authorization, each customer sees a pop-up window at most once every 24 hours.
Using an overlay can make the customer focus more on the authorization pop-up window and increase the customer authorization rate.