1. Fold menu items: Click the fold button to hide the menu items under it.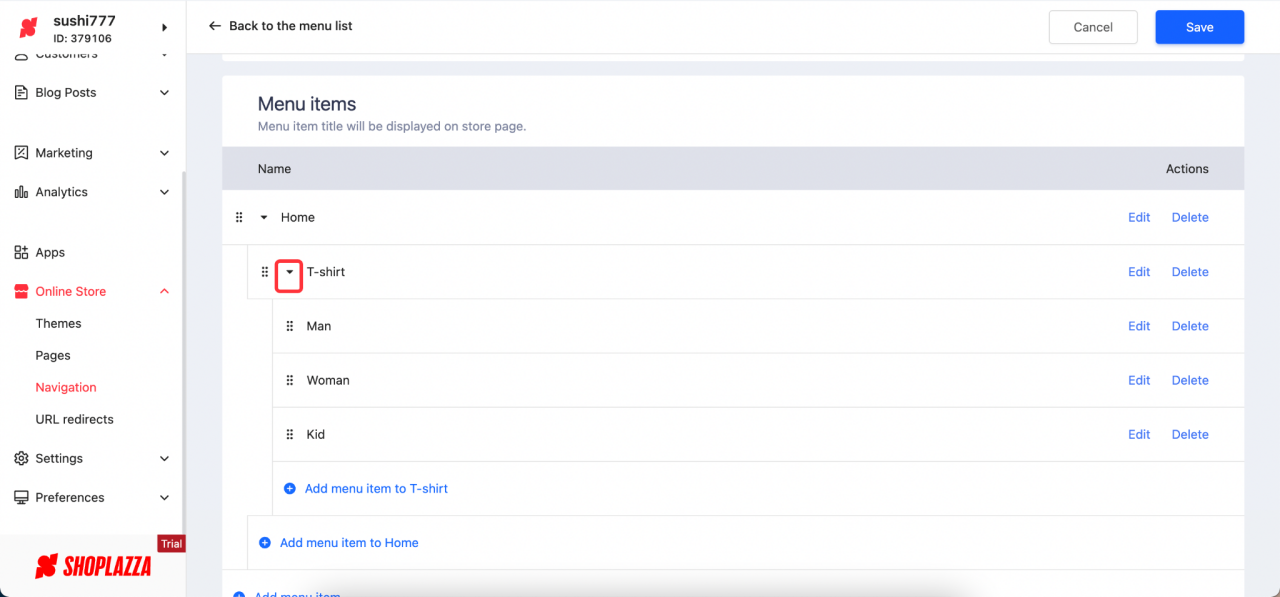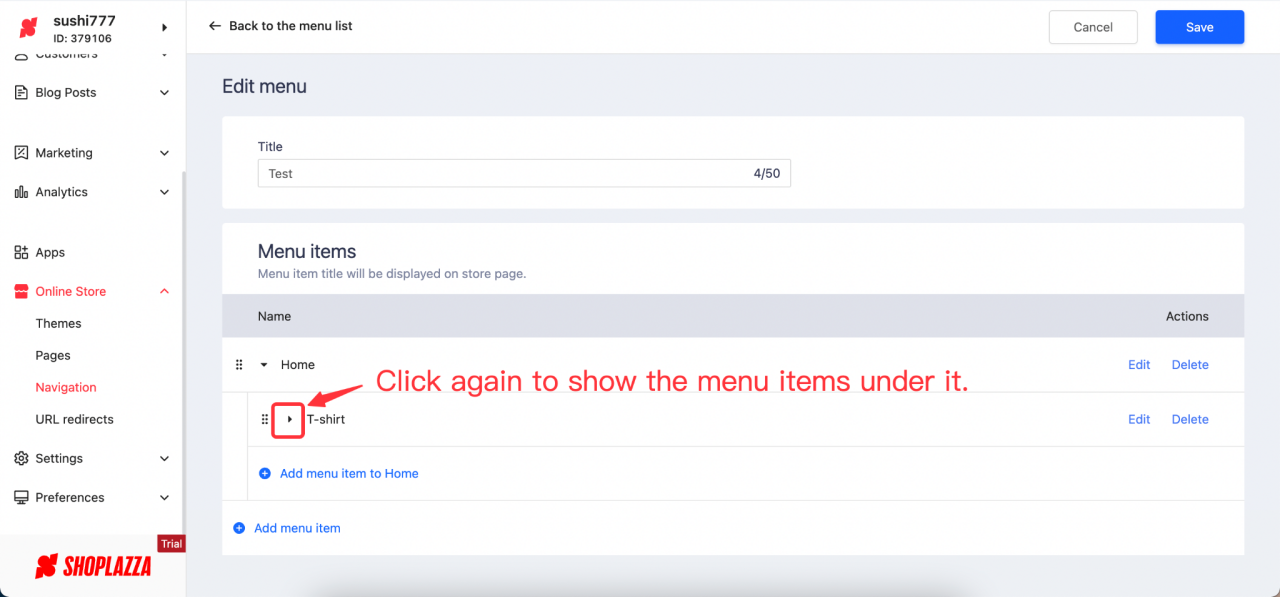 2. Edit menu items:Click Edit to change the settings, and then click Apply changes to save.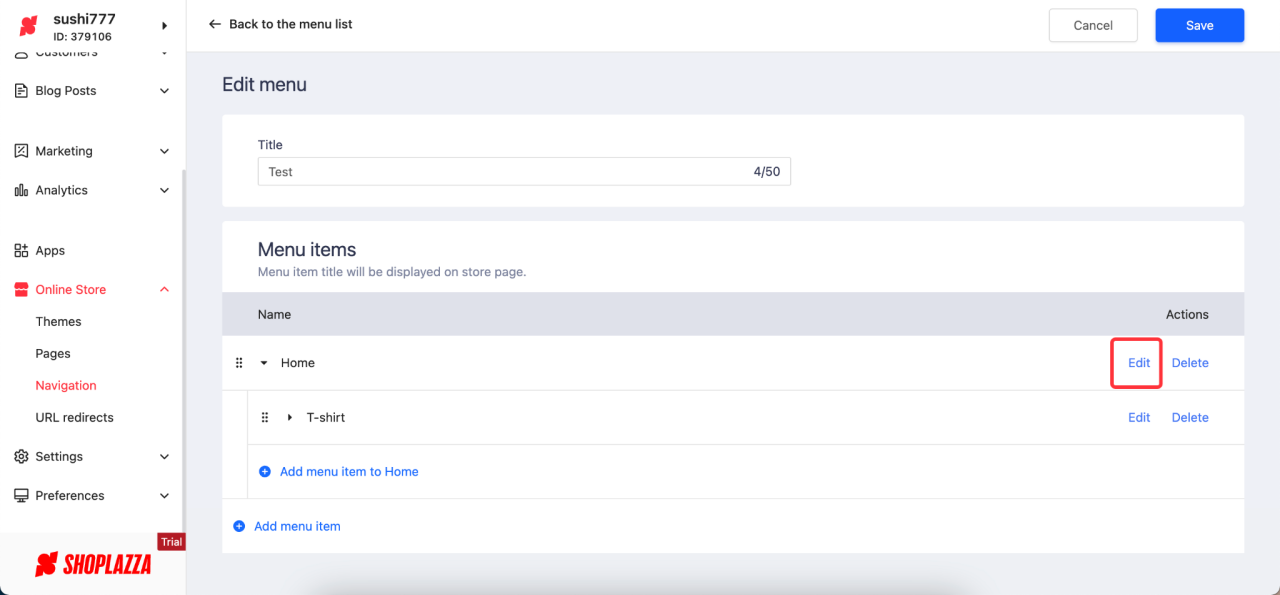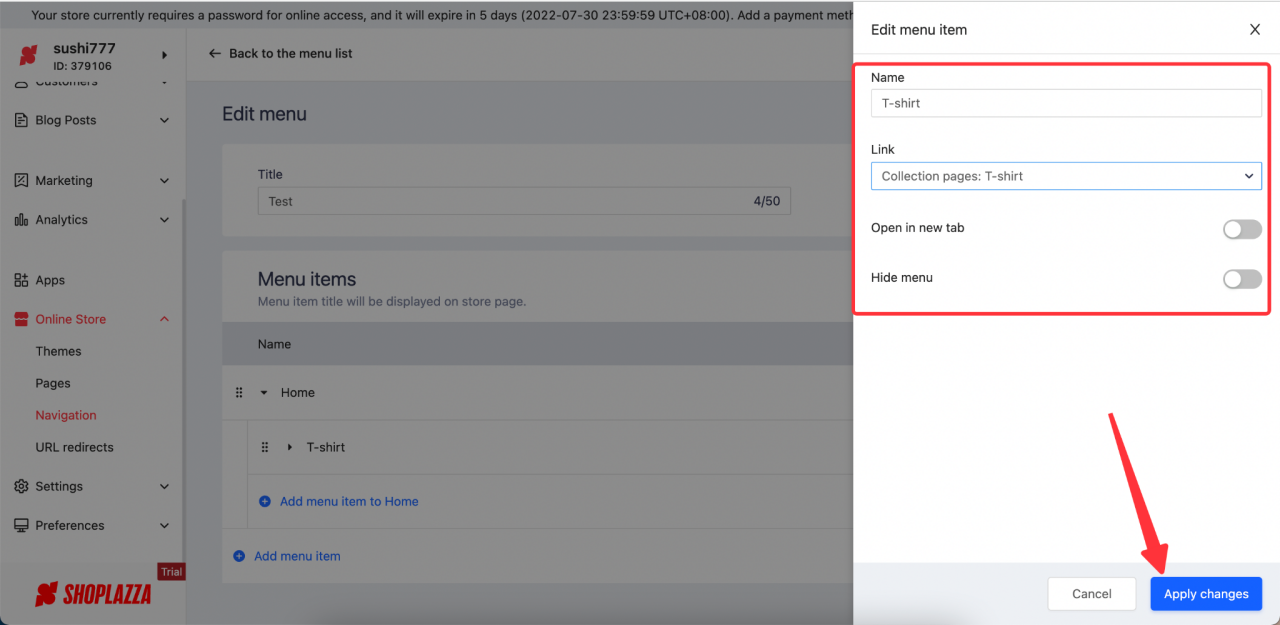 3. Open in new tab: enable Open in new tab and click Apply changes. Upgrade the theme.
Tip: It works only when the theme is upgraded to the latest version.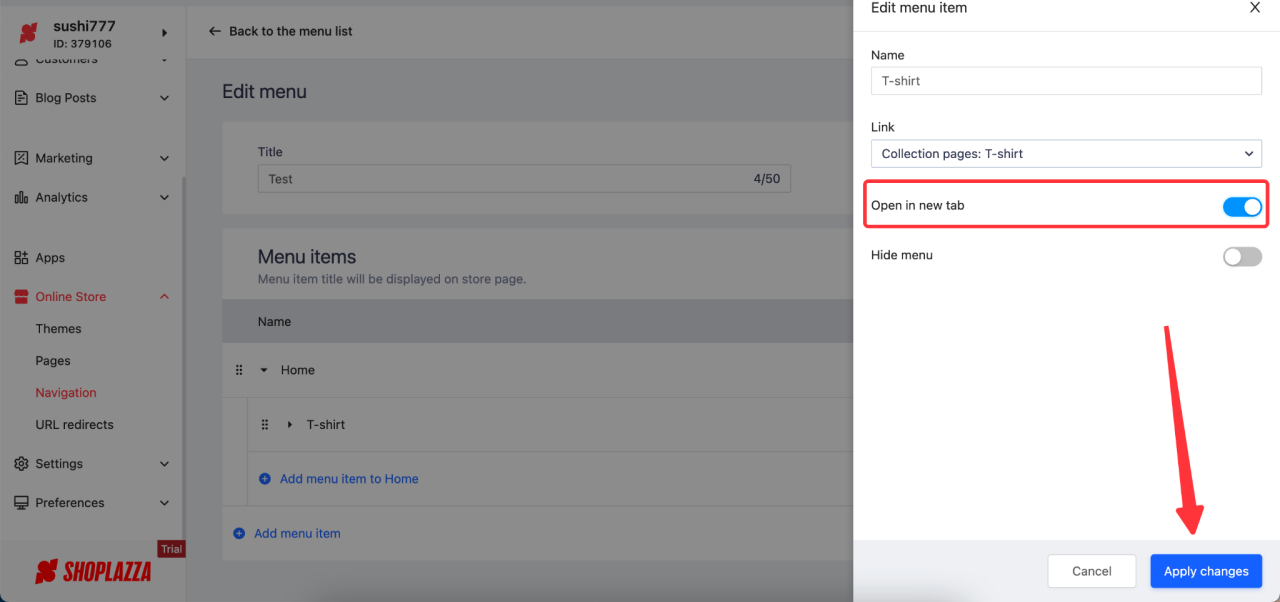 4. Hide menu: enable Hide menu and click Apply changes.
Tip: The menu items under this menu will also be hidden.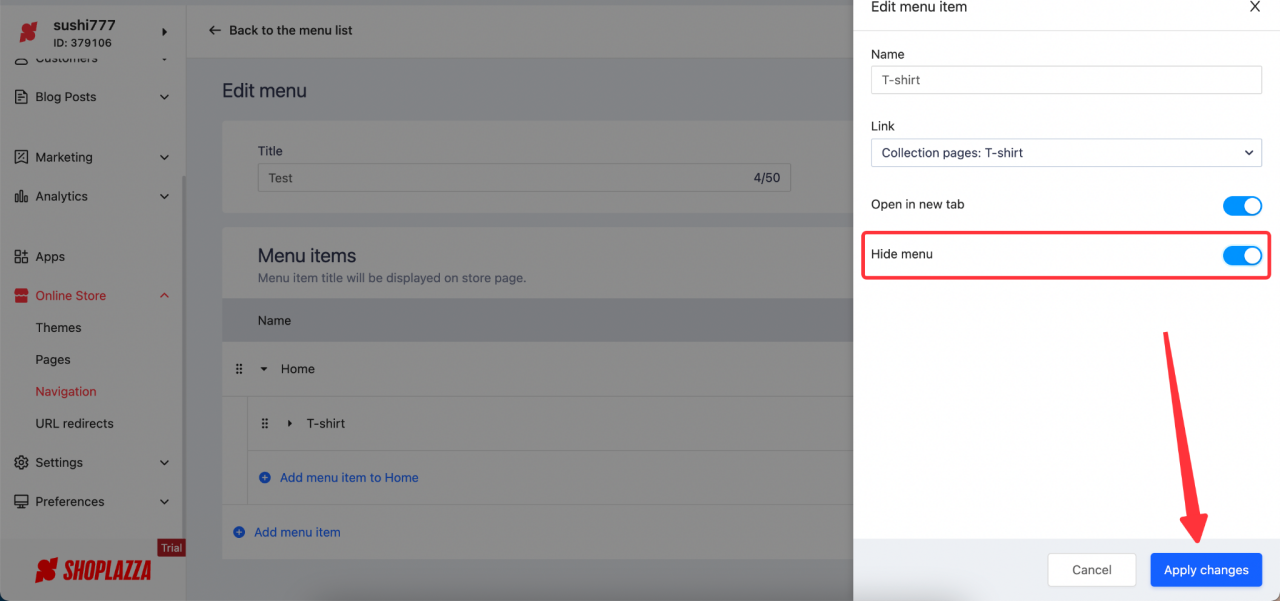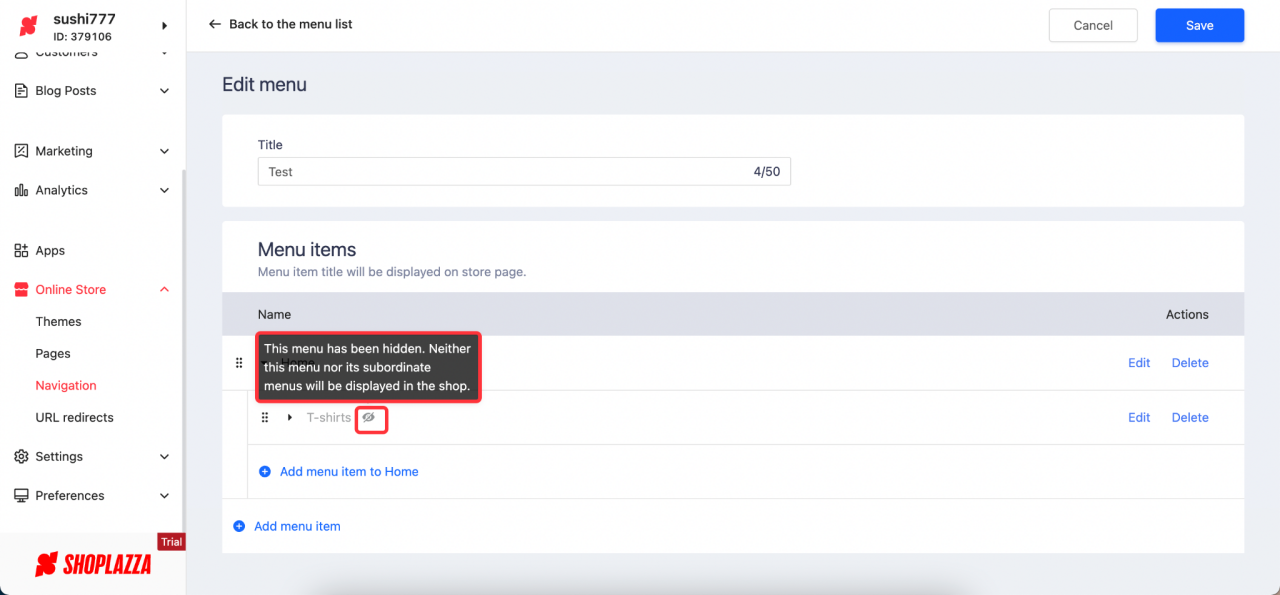 5. Delete a menu item: Click Delete, and then click Remove.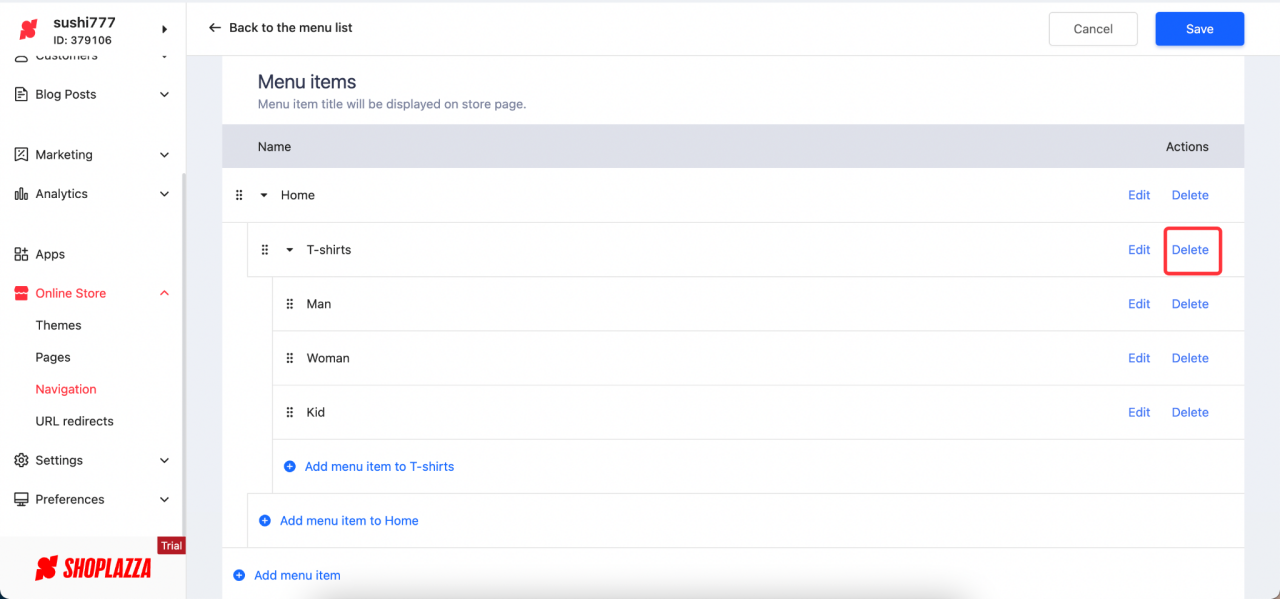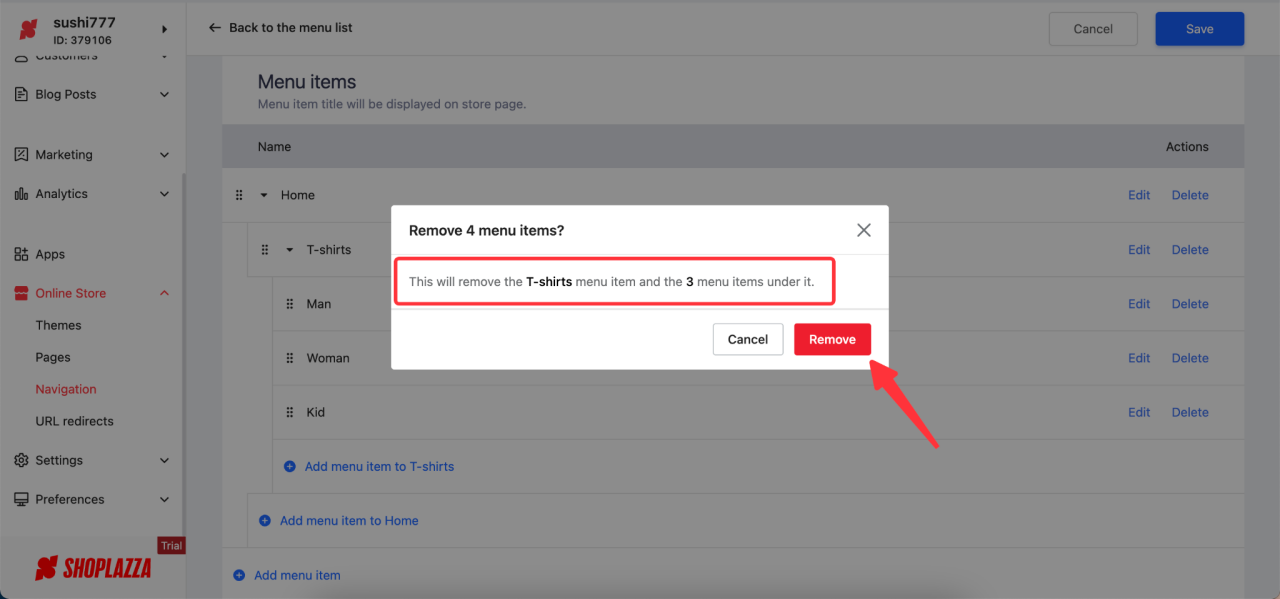 6. Save the menu: Click Save to save the created or edited menu.