Purchase orders are a key tool for both buyers and sellers, enabling clear communication and ensuring payment. They are particularly useful for businesses like dropshipping, where buying from external sources is frequent. Shoplazza simplifies this process, allowing you to easily create and track orders from your admin dashboard. This feature is important for controlling inventory levels and preventing shortages. This guide will show you how to leverage purchase orders for more efficient and transparent business operations.
Creating purchase orders
1. From your Shoplazza Admin > Products > Purchase orders, Click Create Purchase orders.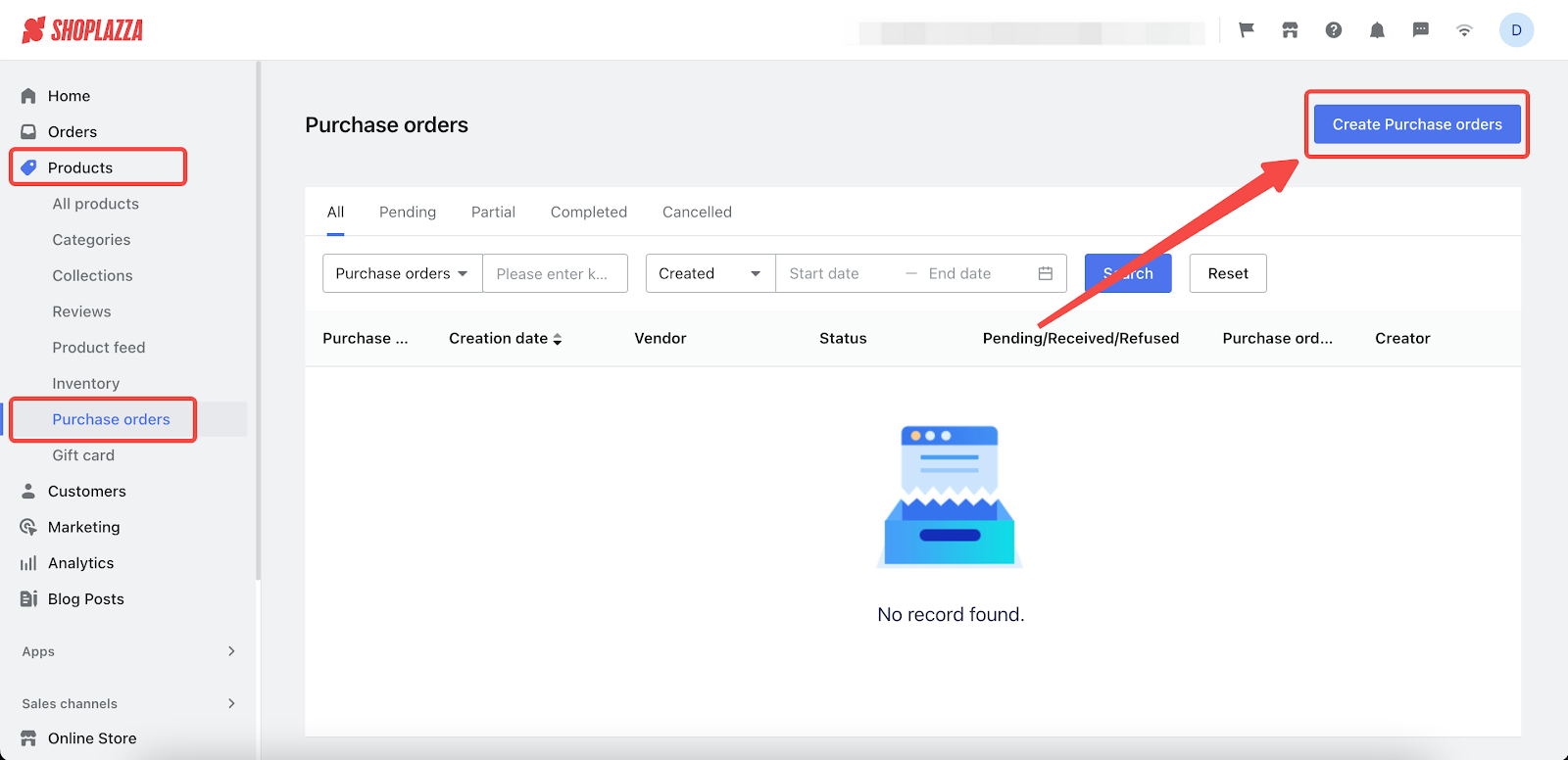 2. Use the search box to find or choose a vendor from your existing list.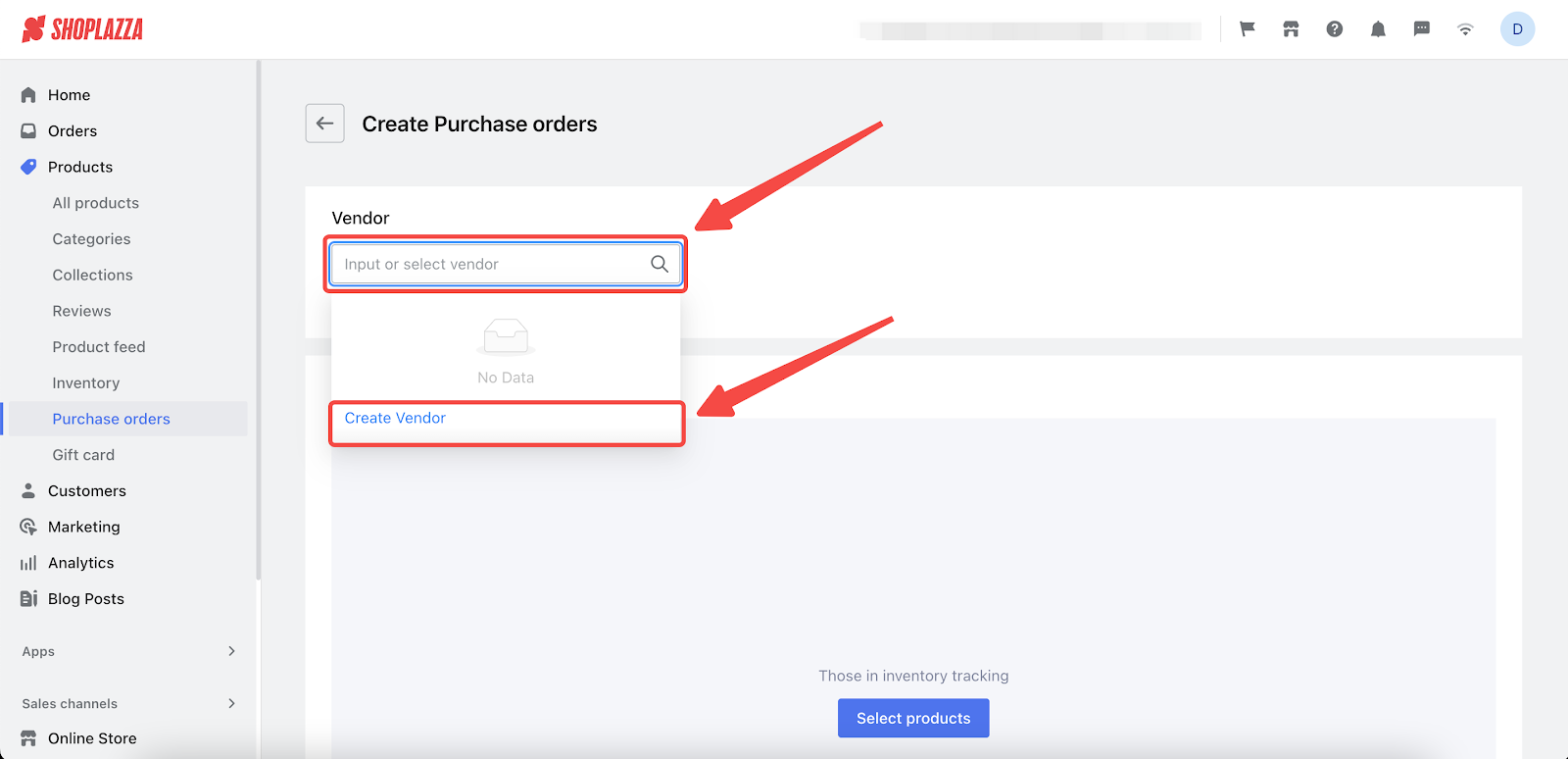 3. To add a new vendor, enter the Vendor Name and URL Link, then click Save.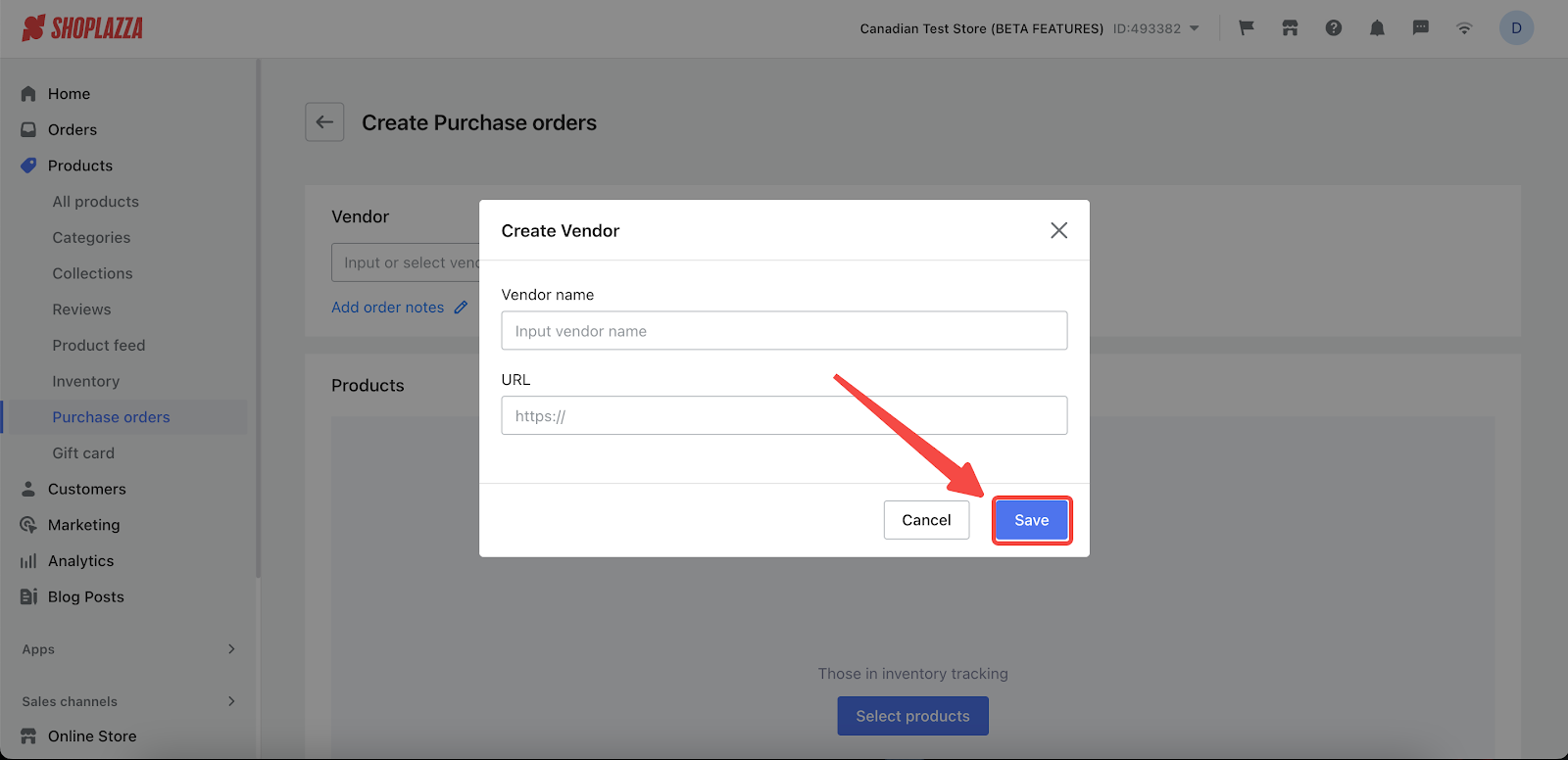 4. Add any important notes to your order by selecting Add Order Notes.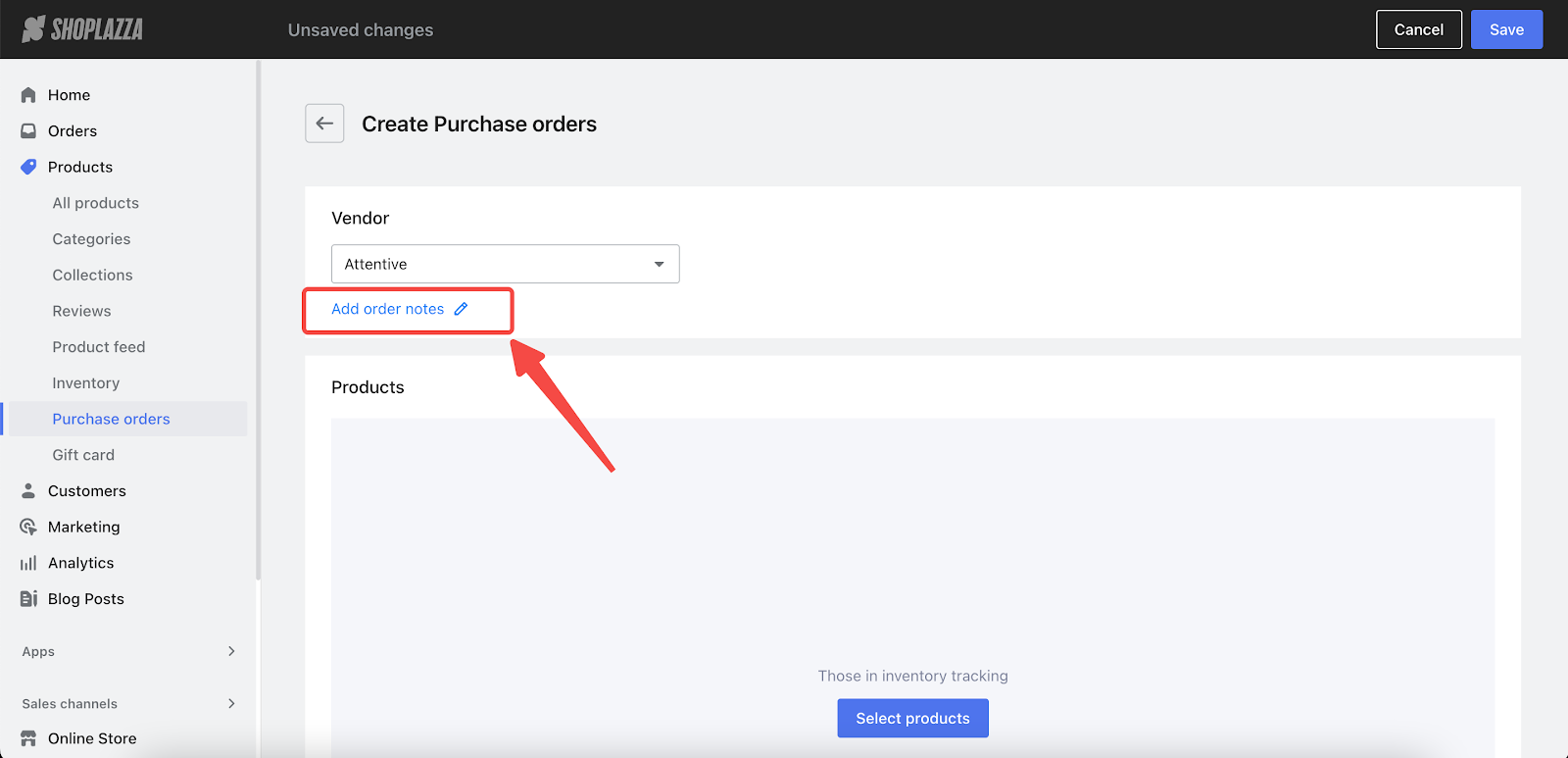 5. Select the products for your order by clicking on Select Products.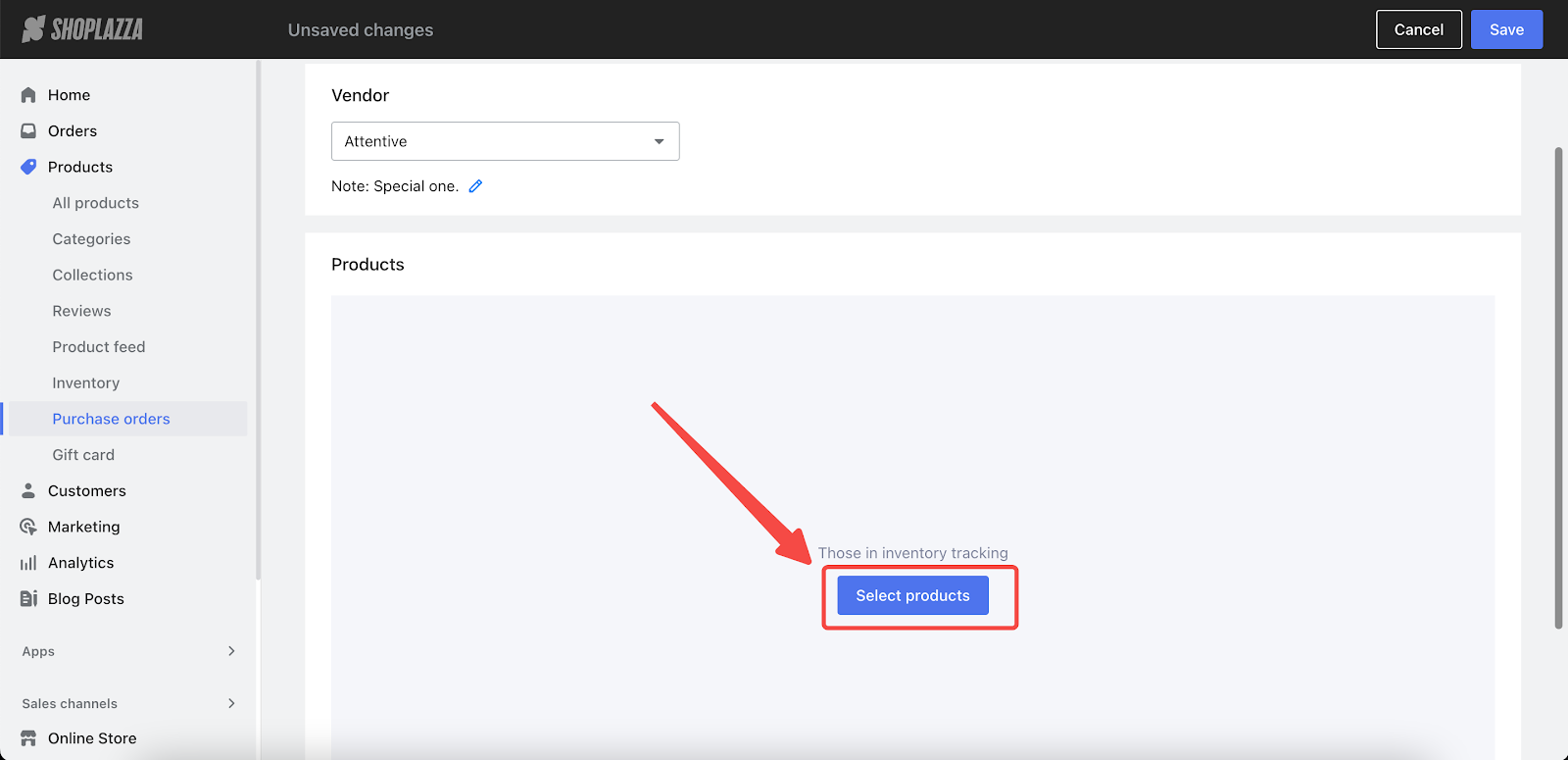 6. Complete your purchase order by clicking the Save button.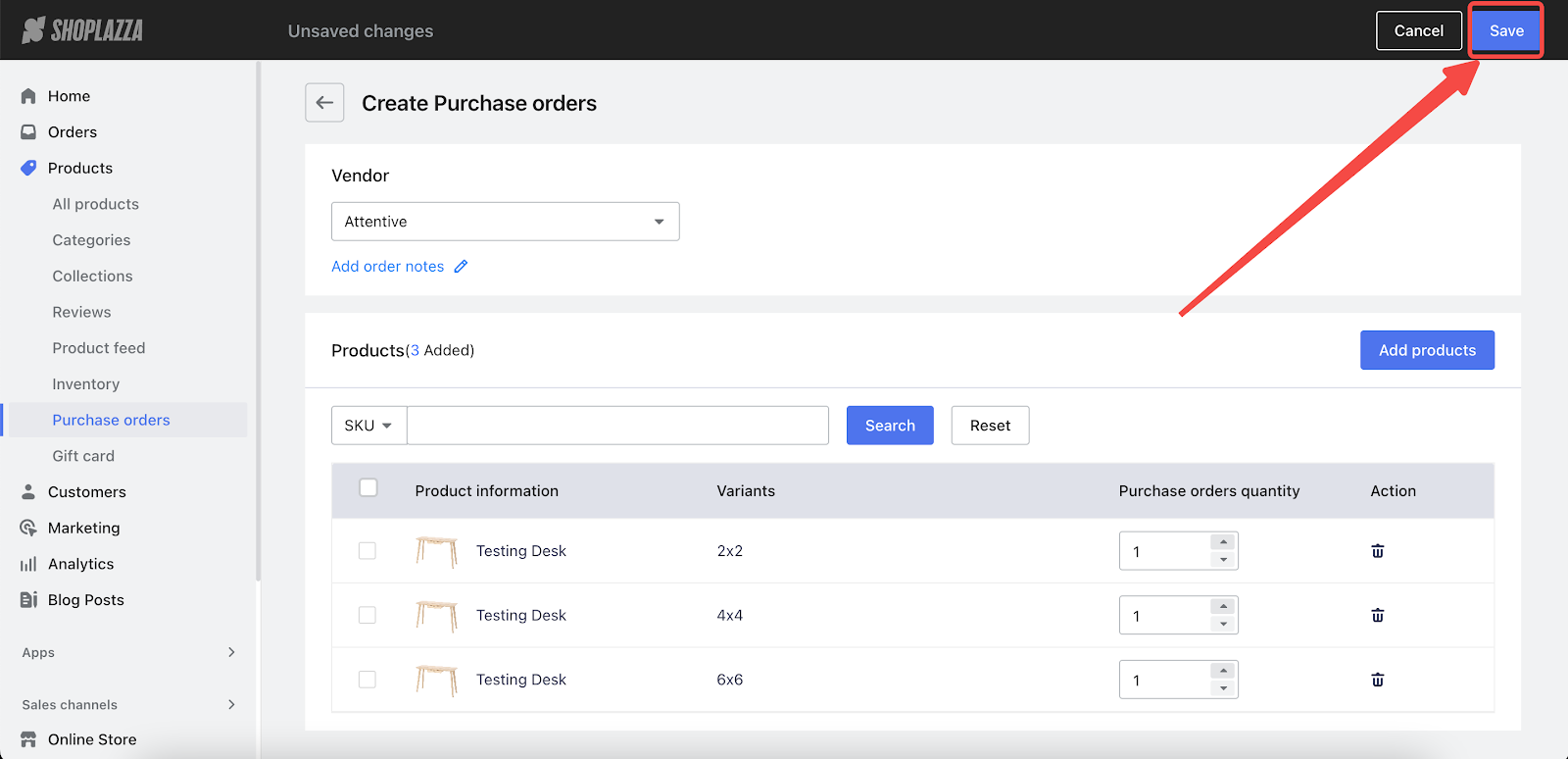 Receiving products from purchase orders
1. Return to the Purchase orders page and select the order that needs to be received.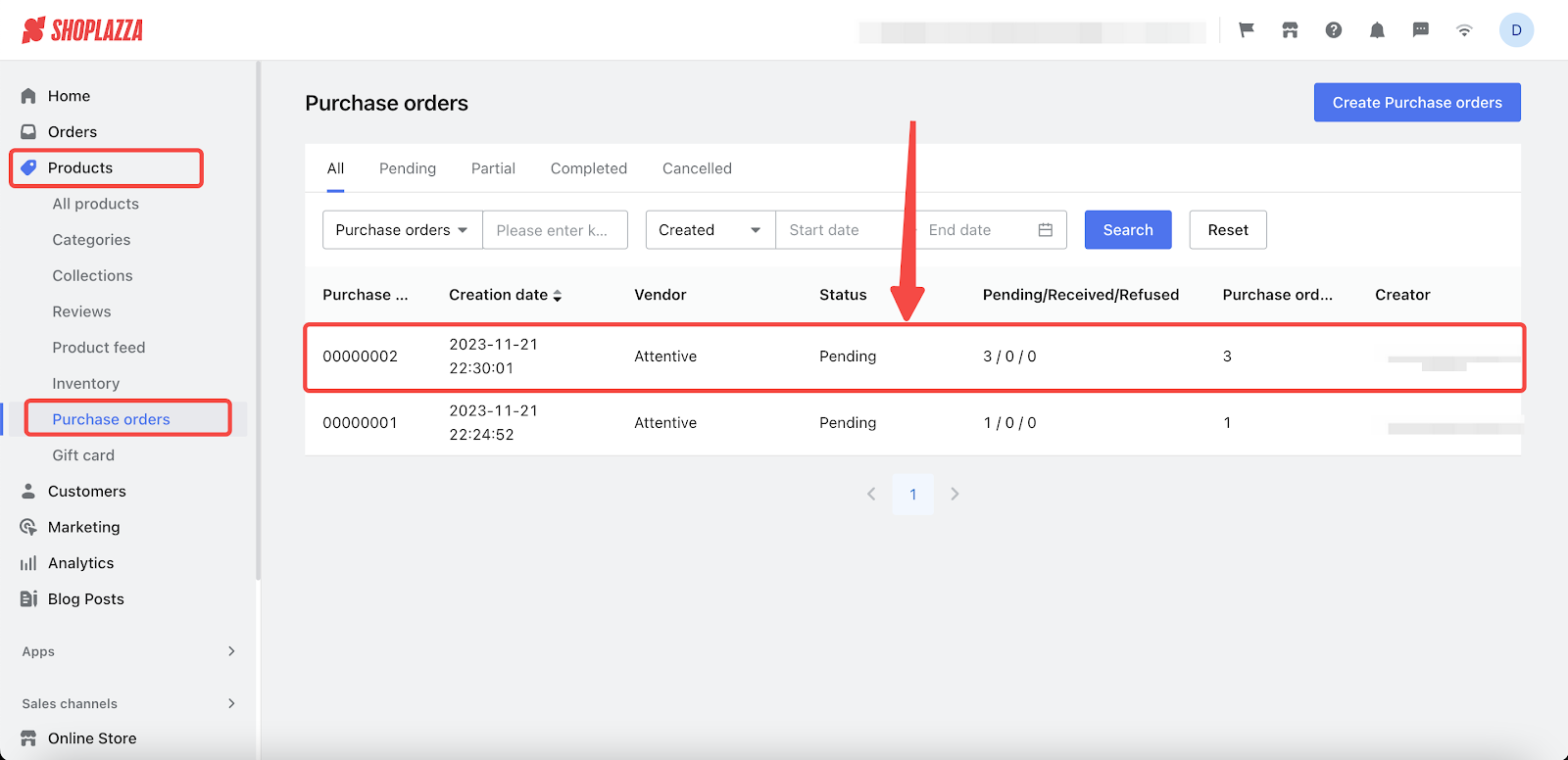 2. Initiate the receiving process by clicking the Receive button in the top right corner.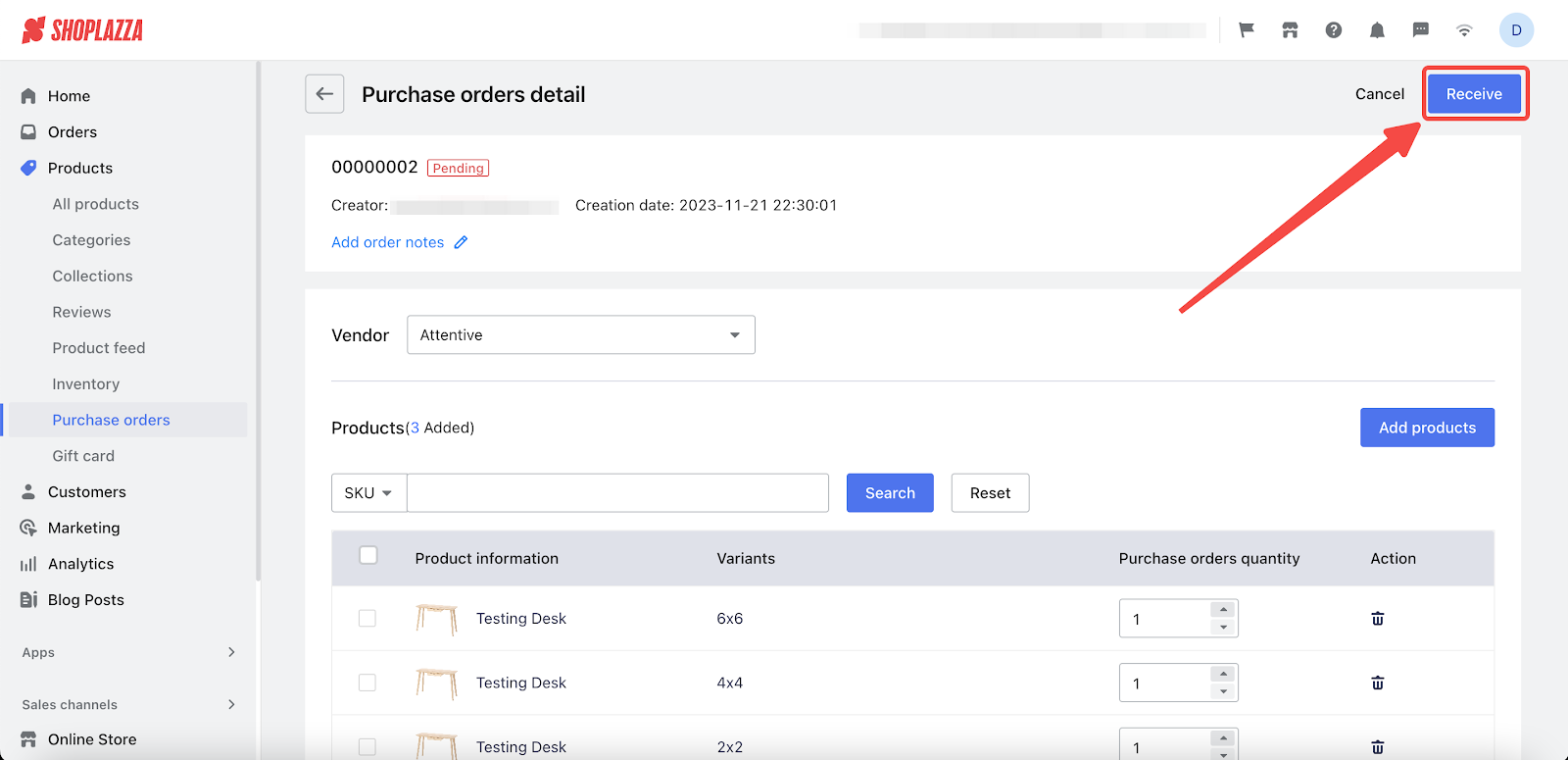 3. Specify the quantities to receive or refuse for each product in the order, and add any necessary notes.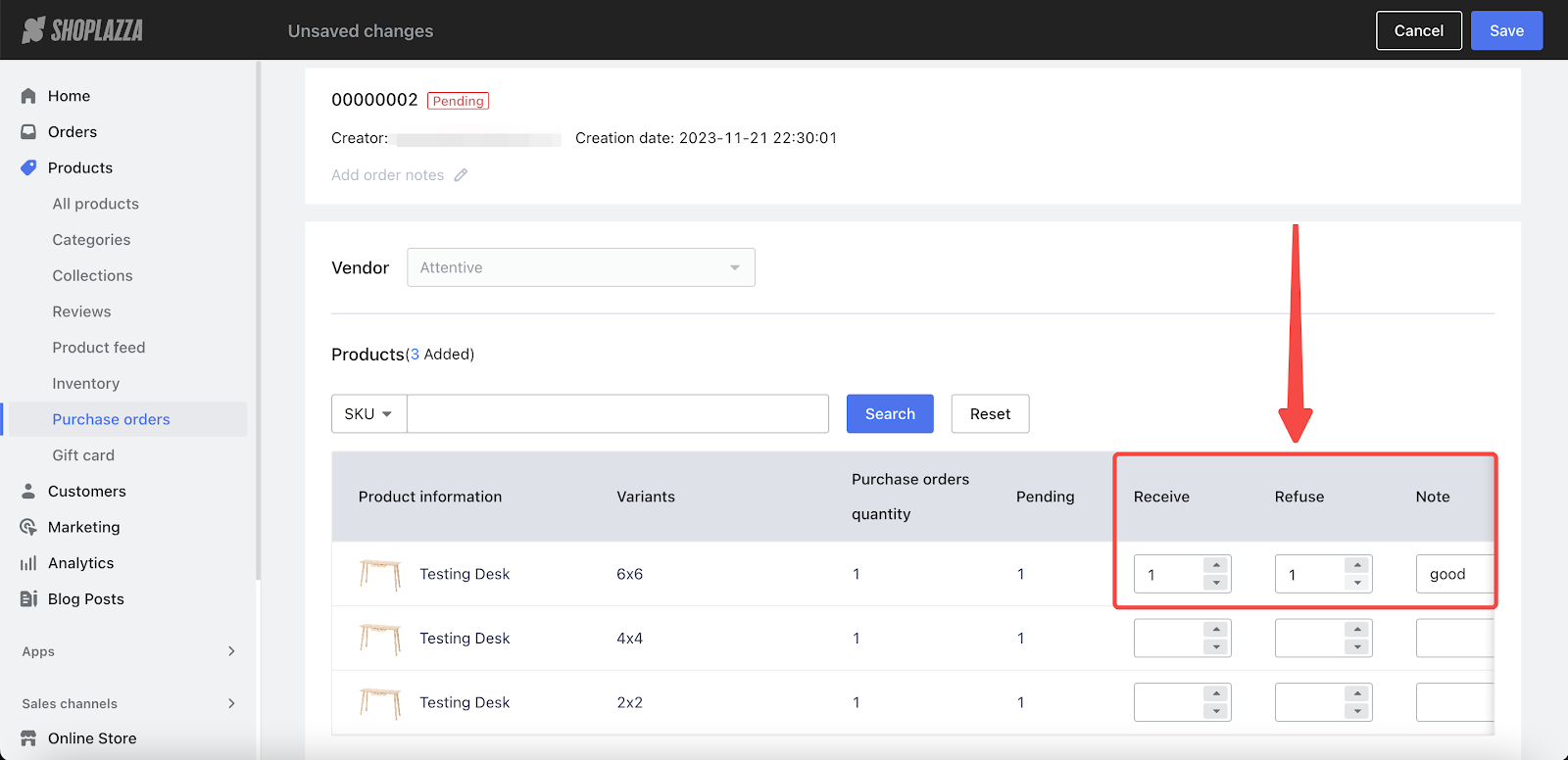 4. Confirm the receipt of the products by clicking the Save button.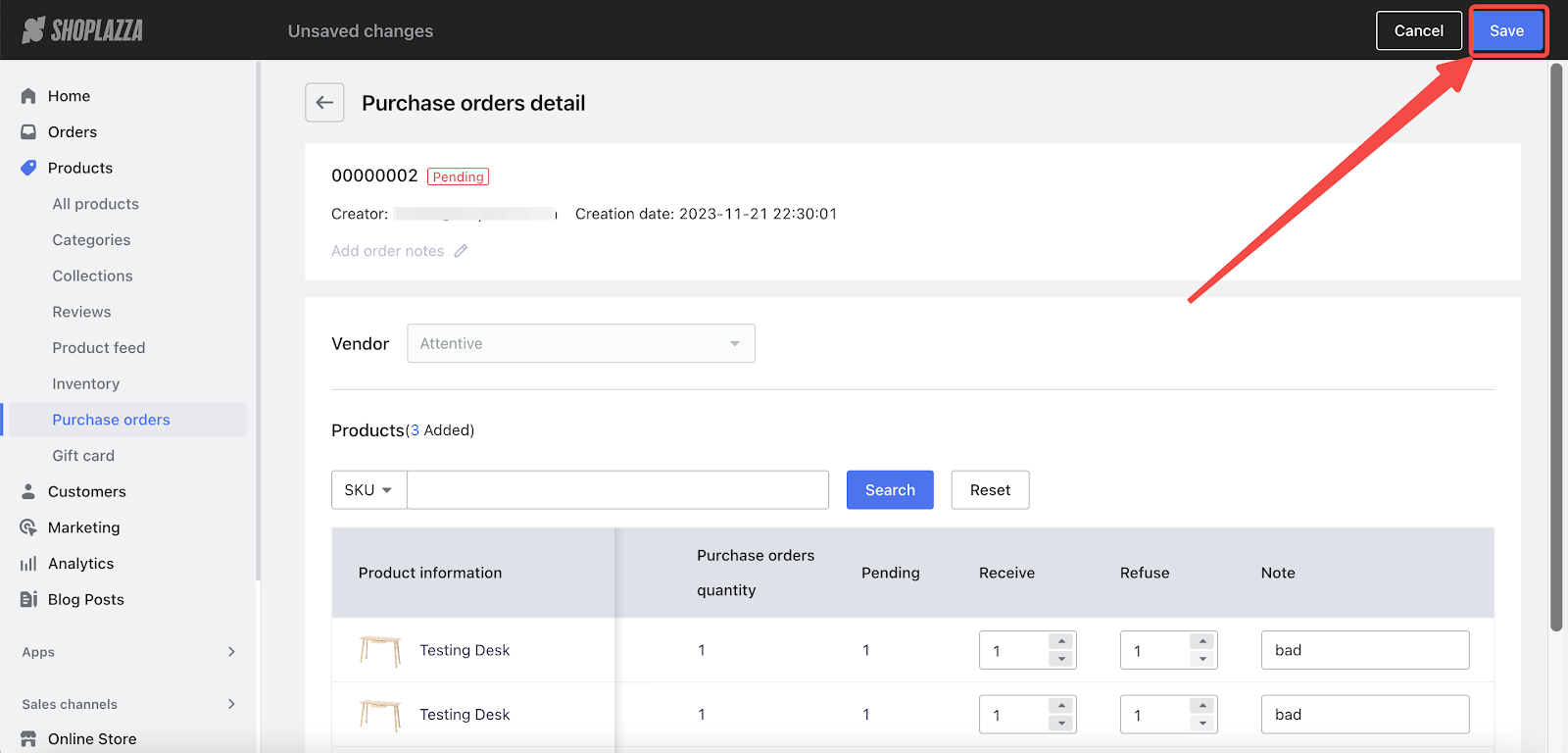 By following the above steps, you can easily manage your purchase orders. This will enable you to maintain optimal stock levels, ensure uninterrupted availability of products for your customers, streamline business operations, and ensure transparency in transactions.