You can access any theme file from your theme section, allowing you to edit it with a third party installed editor, saving a copy as a backup, and even sharing it with others. The convenience of this feature allows you to customize your website, giving you full control of your themes at any given time. This article will guide you through this process.
Note
Your downloaded theme does not include added photos. To upload a theme to another store, you need to add images separately.
Downloading theme files
1. From your Shoplazza Admin > Online store > Themes.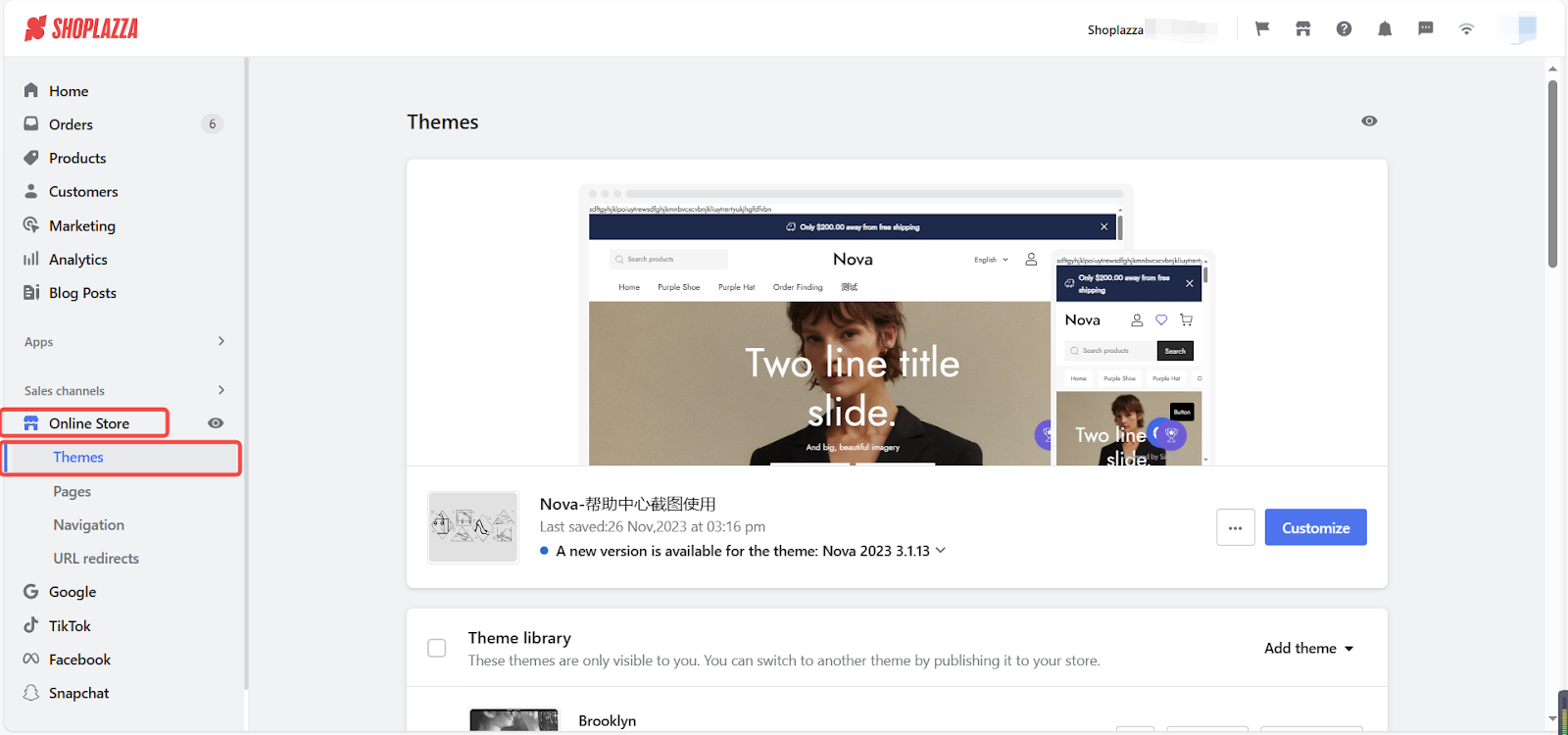 2. Click the more option button and select Download theme file from the dropdown menu.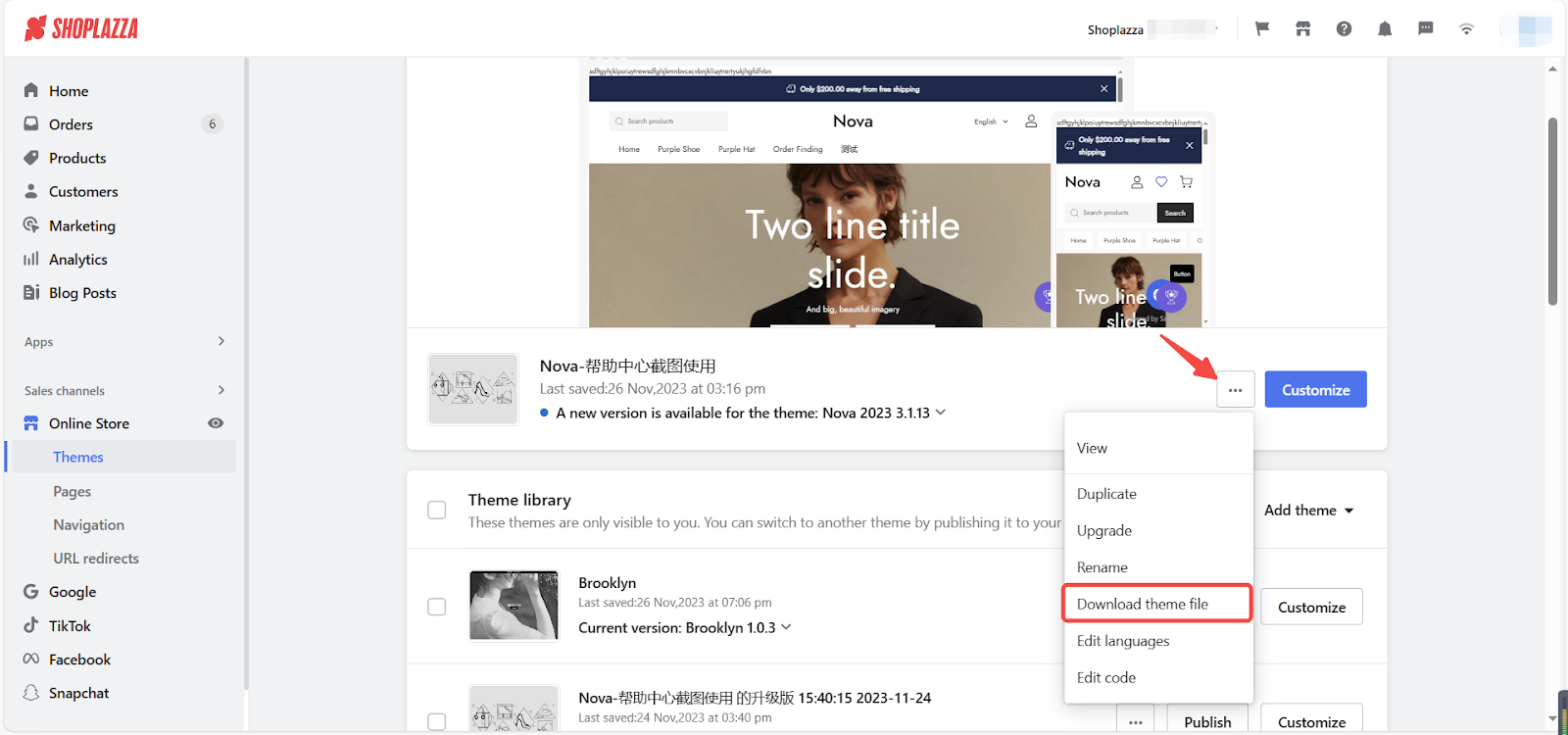 3. The theme will be downloaded in a .zip file from your browser application. It is now safe to test your theme settings and configurations with a backup copy that can be uploaded anytime.
Uploading your theme file
1. From your Shoplazza Admin > Online store > Themes.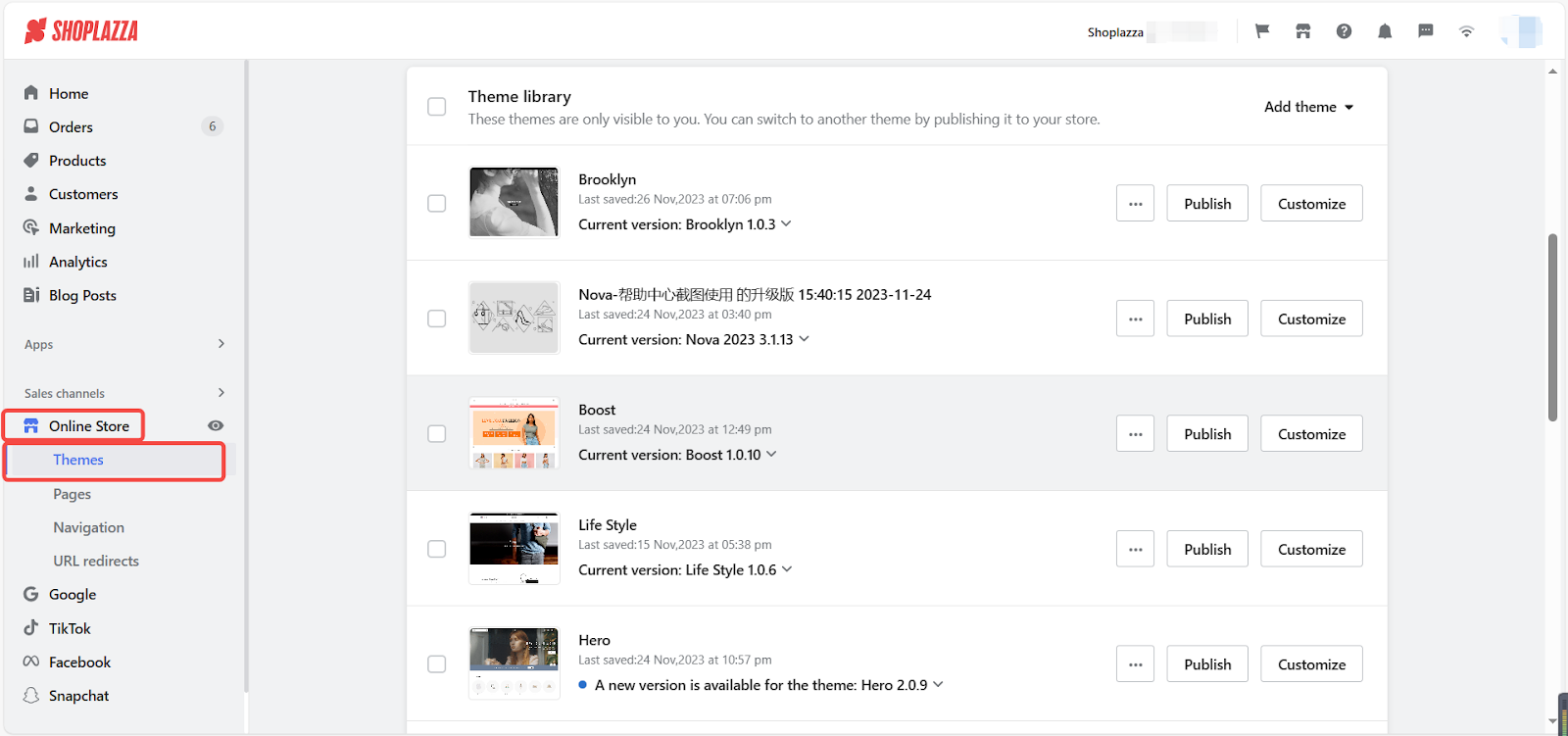 2. To the right of the Theme library, click the Add theme drop down menu and select Upload zip file.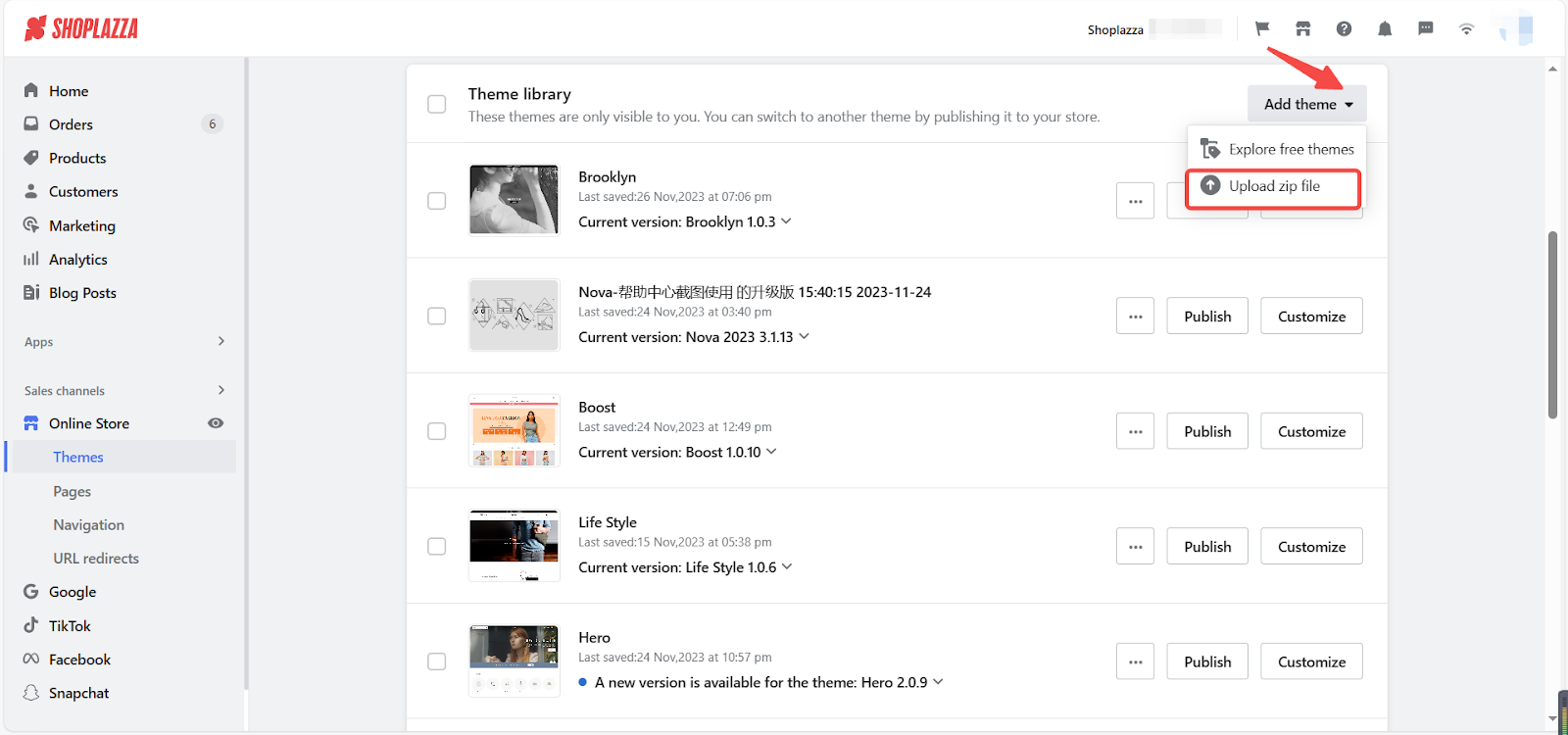 3. On the next prompt, add local .zip file from your computer.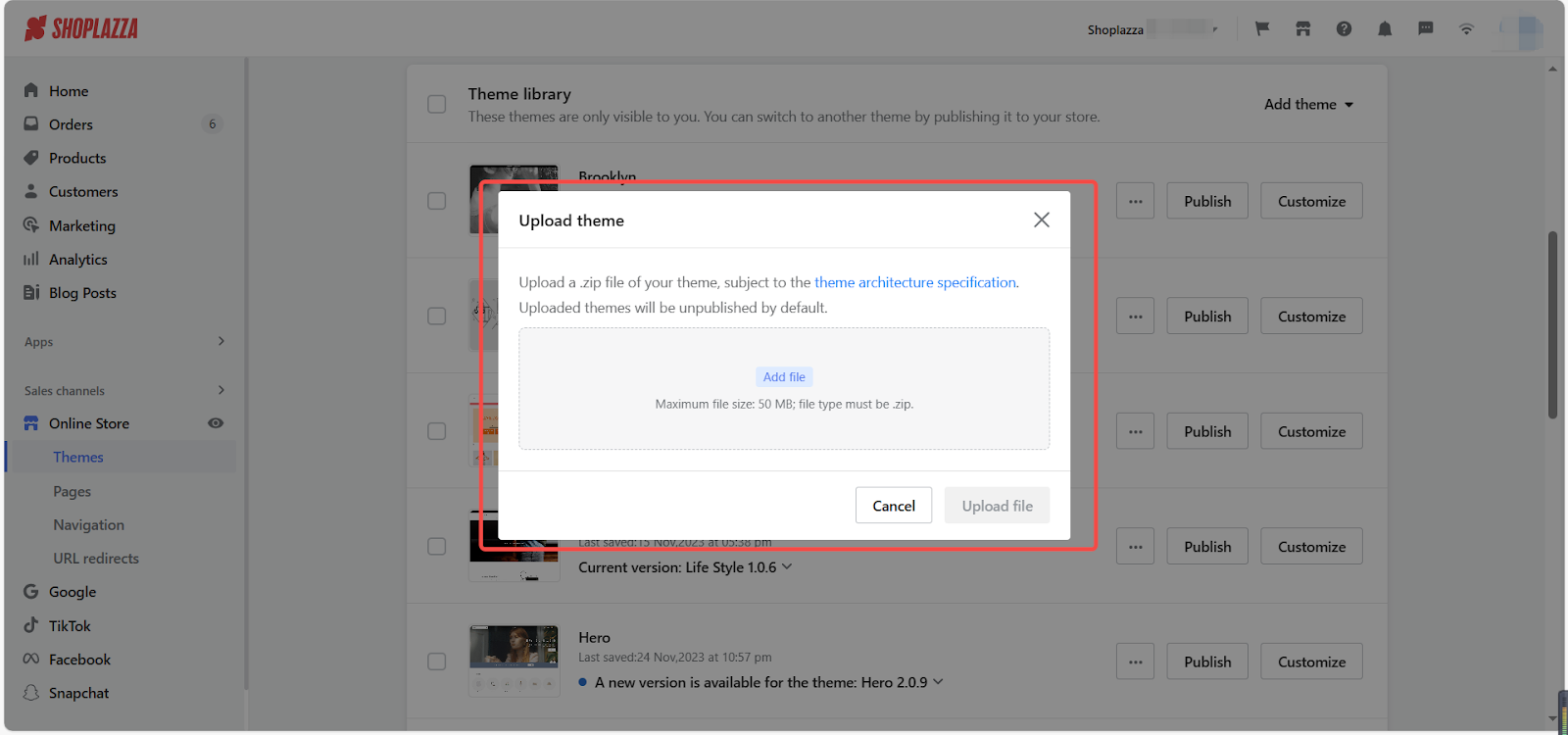 4. Click Upload file to complete the process.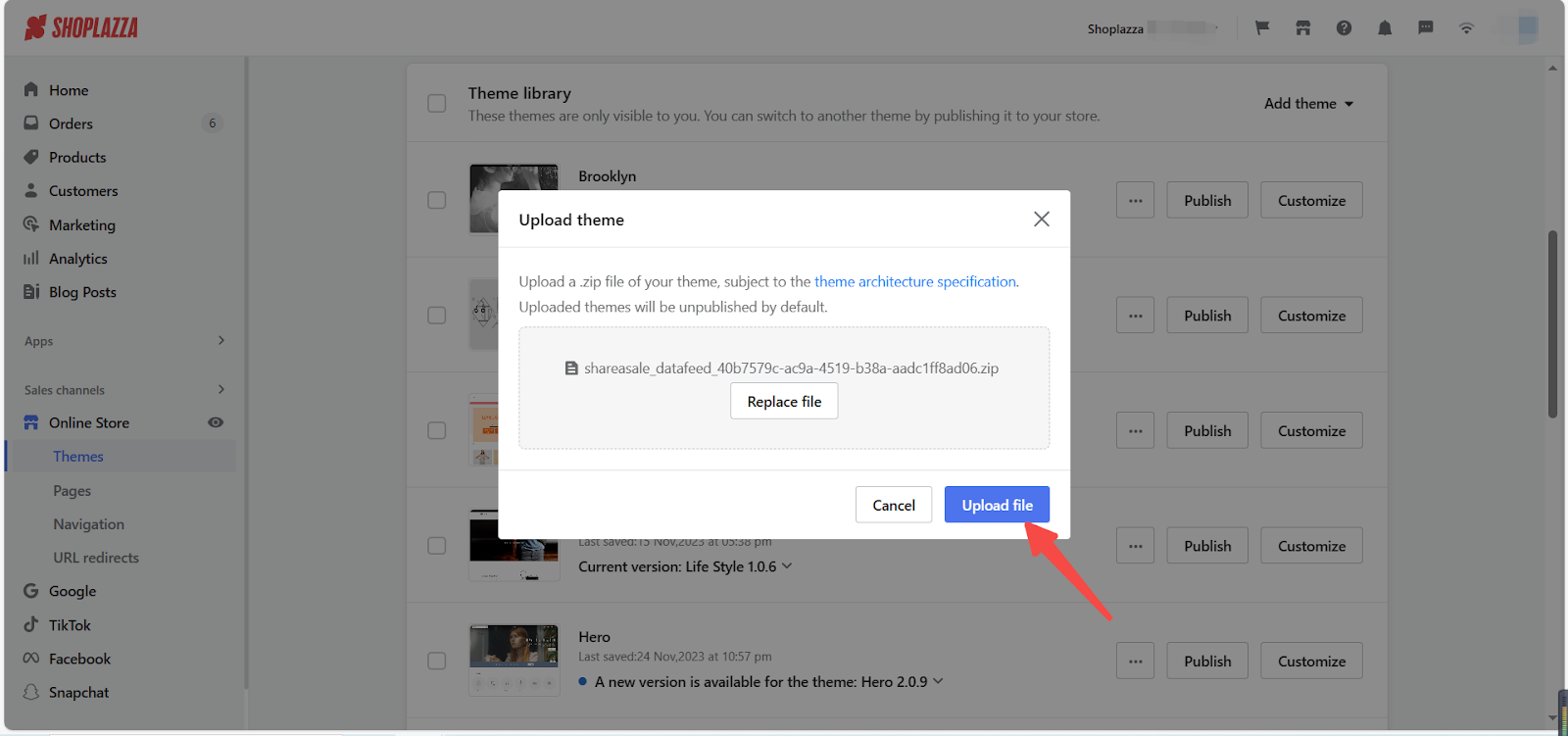 Backing up your store data ensures that you have a copy of your theme in case of accidental data loss. This can safeguard your business from losing important data and guarantees that your store continues to operate efficiently.