Simply put, CJ Dropshipping is a product sourcing and fulfillment tool that allows you to import products from 1688, Taobao, and Aliexpress to your Shoplazza store with a few clicks. You can purchase and ship products for your dropshipping orders all within this app!
App installation
1. Go to the App Store to install the CJ Dropshipping plugin.
2. You'll be taken to the CJ Dropshipping page in the app store. Click Add.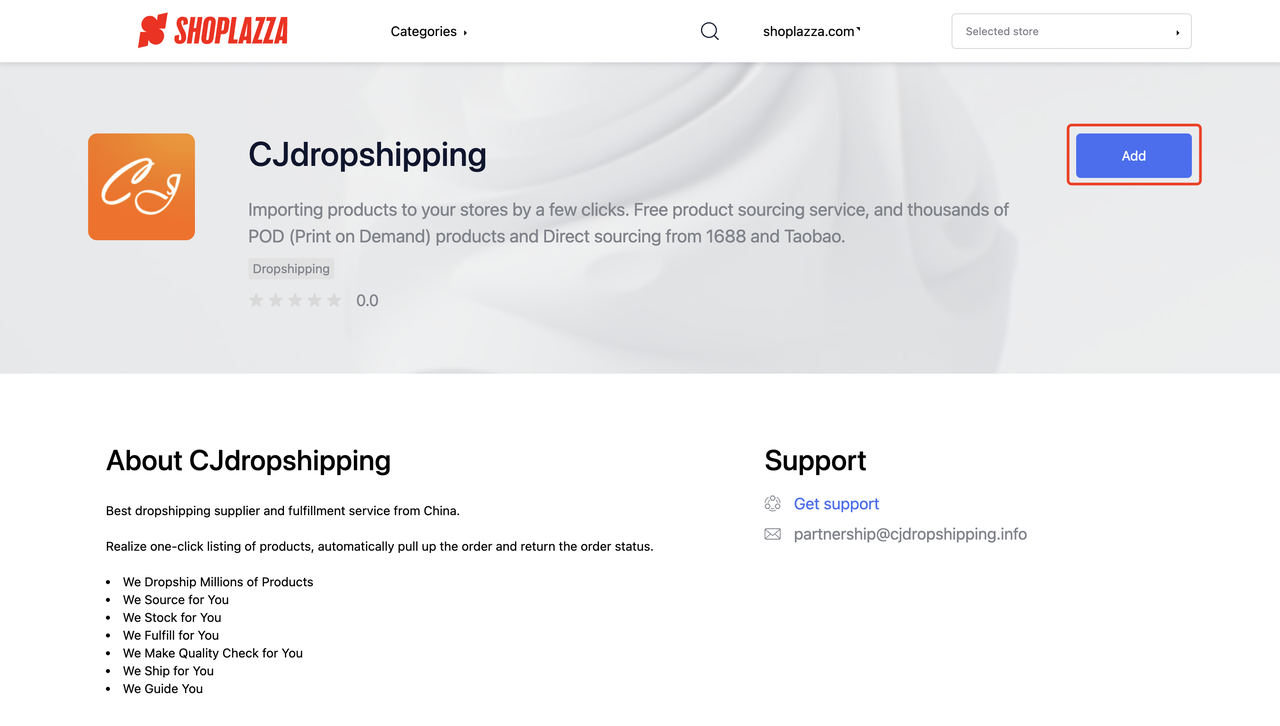 3. Now click on
Install
app
.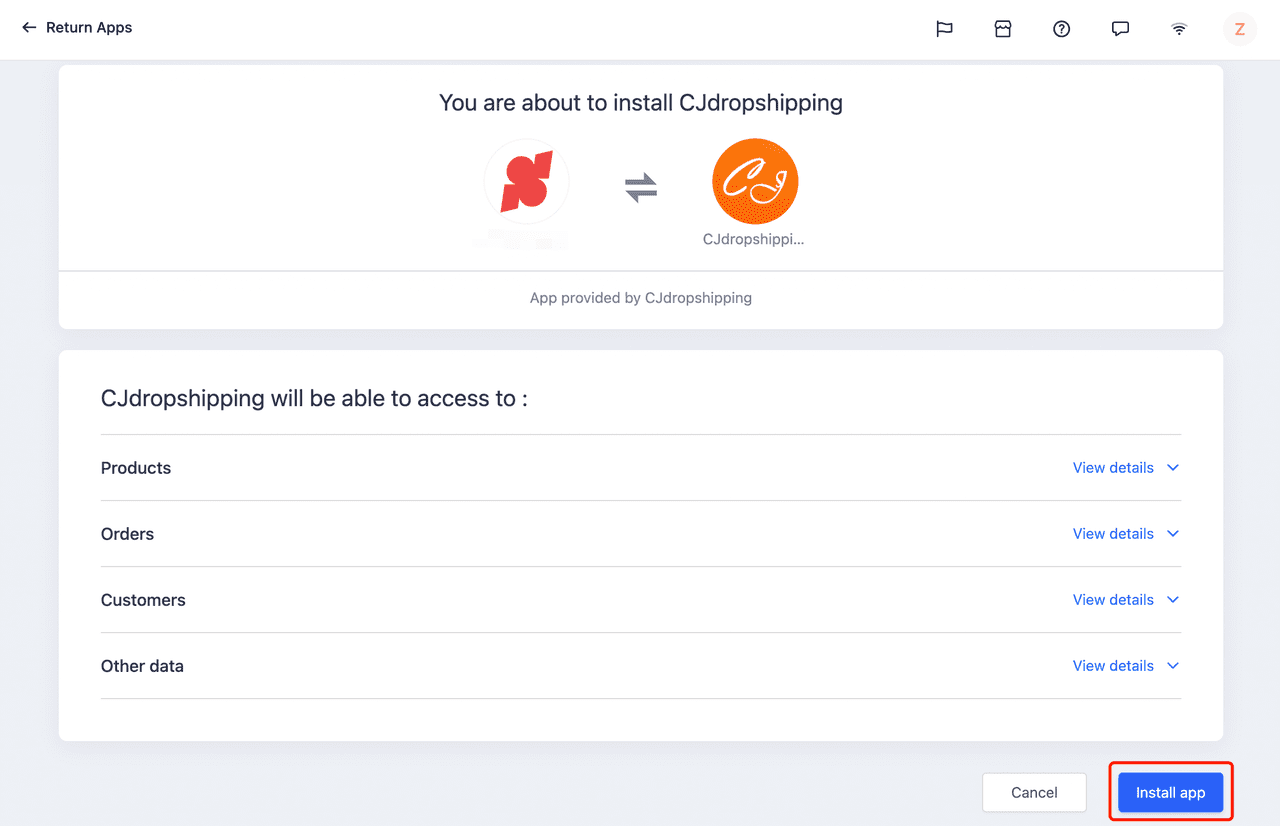 4. You'll be taken to the CJ Dropshipping authorization page. To enable authorization, you can either register an account with your Shoplazza email or sign in using your existing CJ account.
5. Once you're logged in, you'll see the authorization success page (below). You can now import products to your Shoplazza store.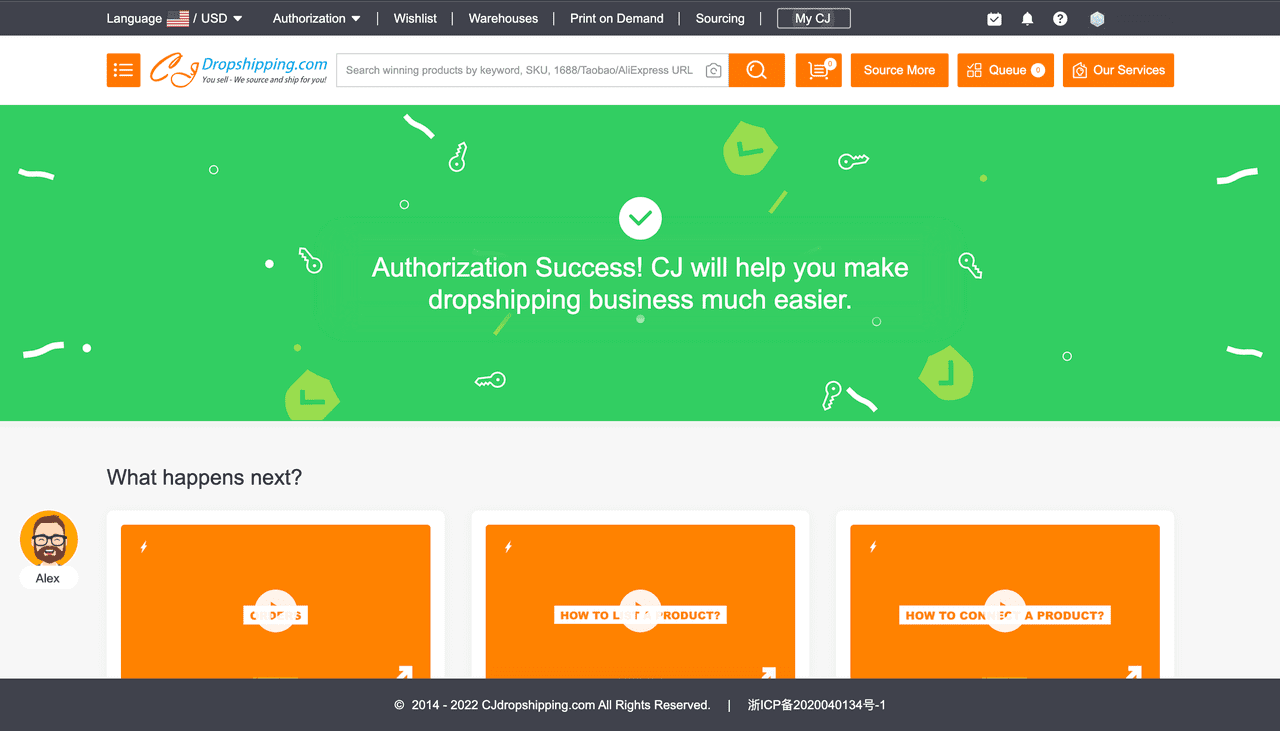 6. You can verify the authorization status of your store by clicking My CJ, at the top navigation menu. Scroll to the bottom of the Dashboard page to make sure your store is listed.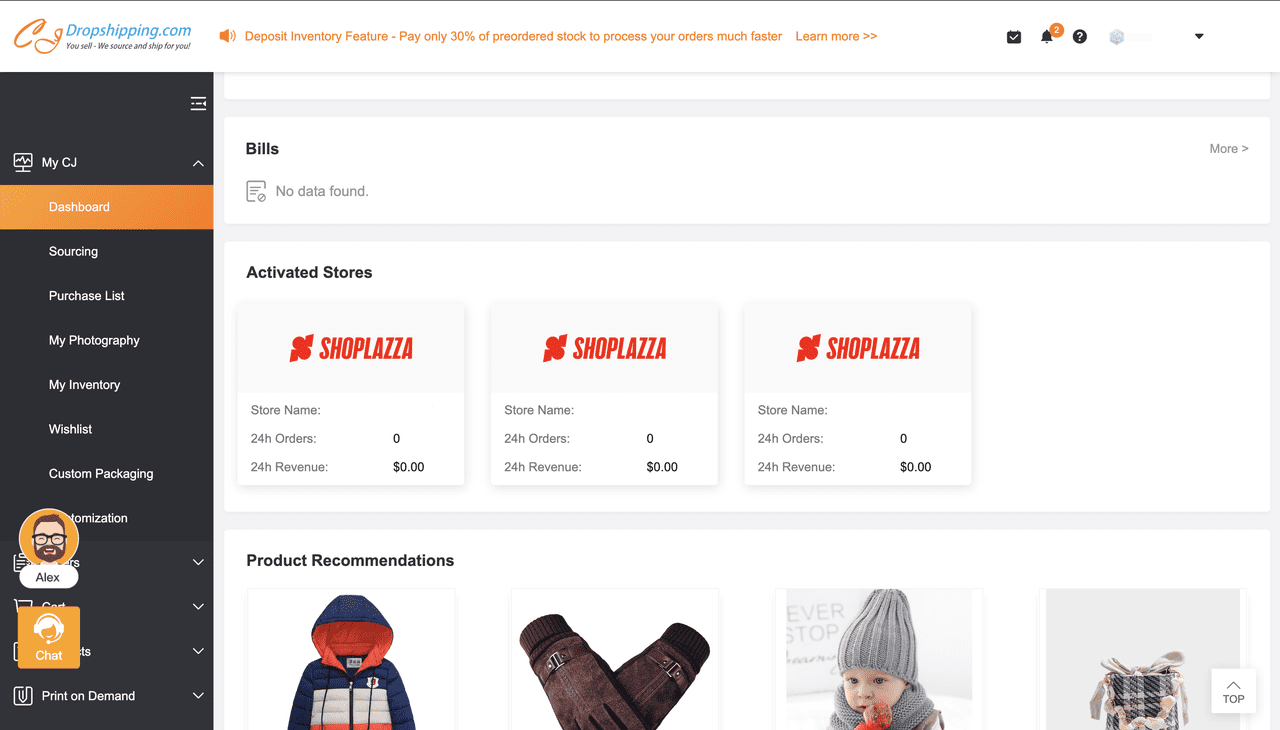 Product listing
1. Click the CJ Dropshipping icon on the upper left corner to visit the
CJ Dropshipping Home Page
and search for products to sell.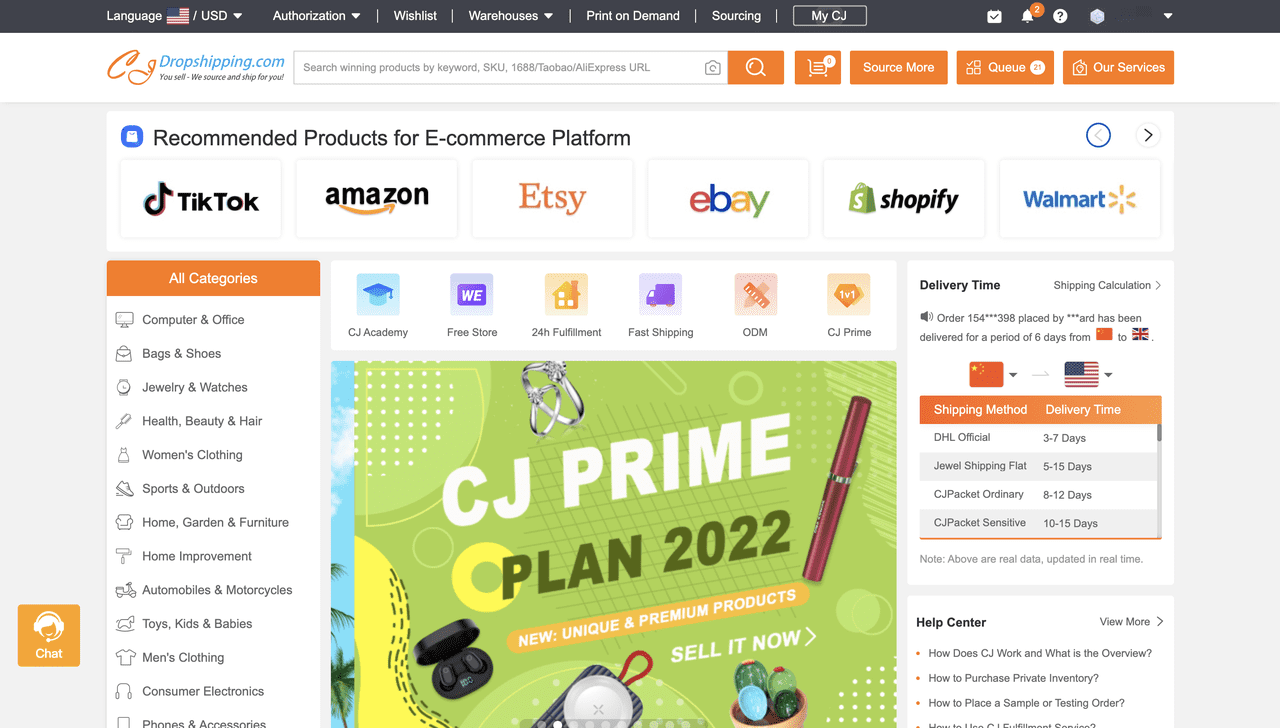 2. Once you've found the product you'd like to sell, click
List
under product details to import the product to your Shoplazza store.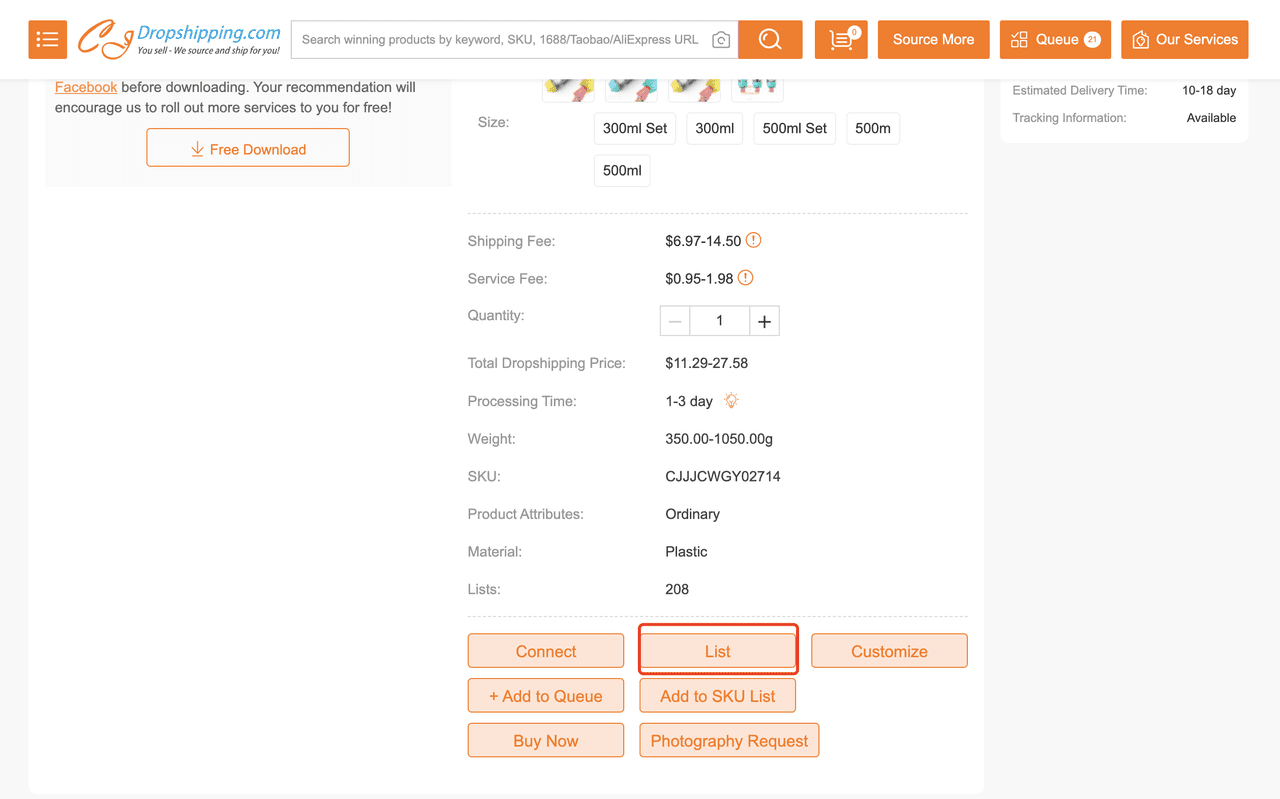 3. On the product listing page, choose the target store, price each item, and then click
List
it
Now
.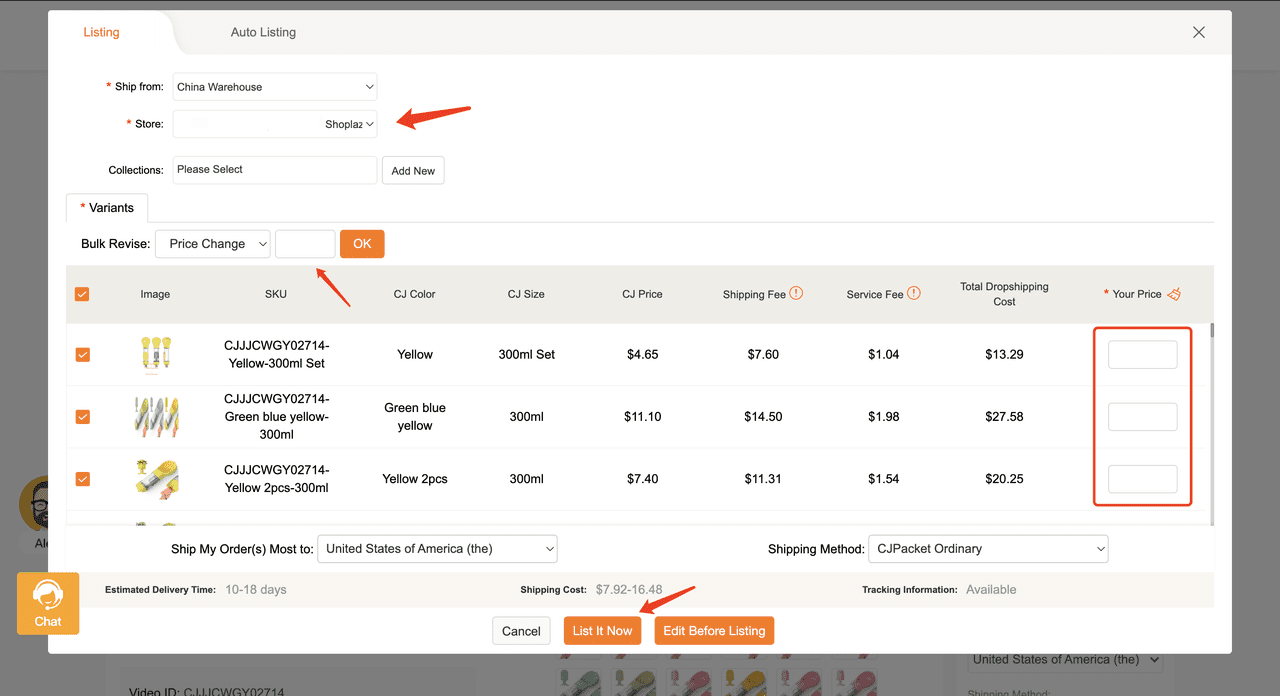 4. You can also select Edit Before Listing to edit product details before adding them to your store (you can also edit product information in the Products section of your Shoplazza store).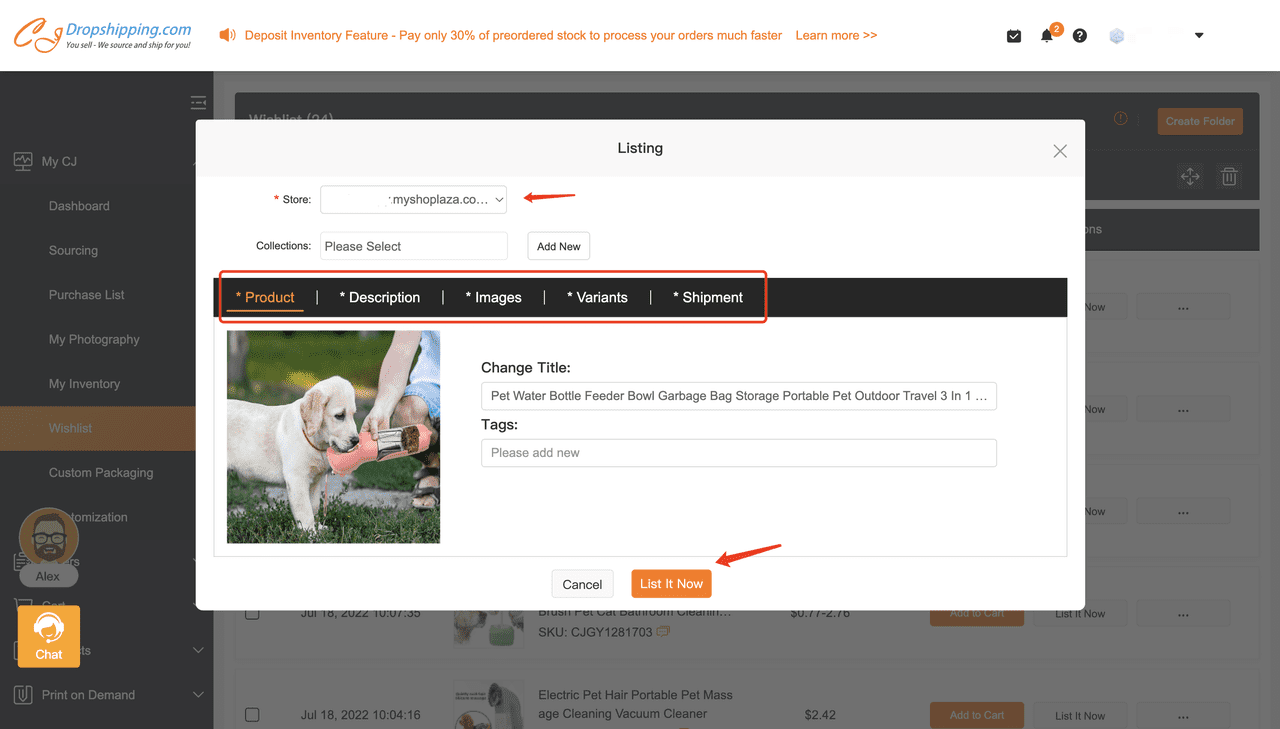 5. Once listed, these products can be found in your Shoplazza store under All Products (click the pencil icon to the left of each product to make changes to product details). You're now ready to sell!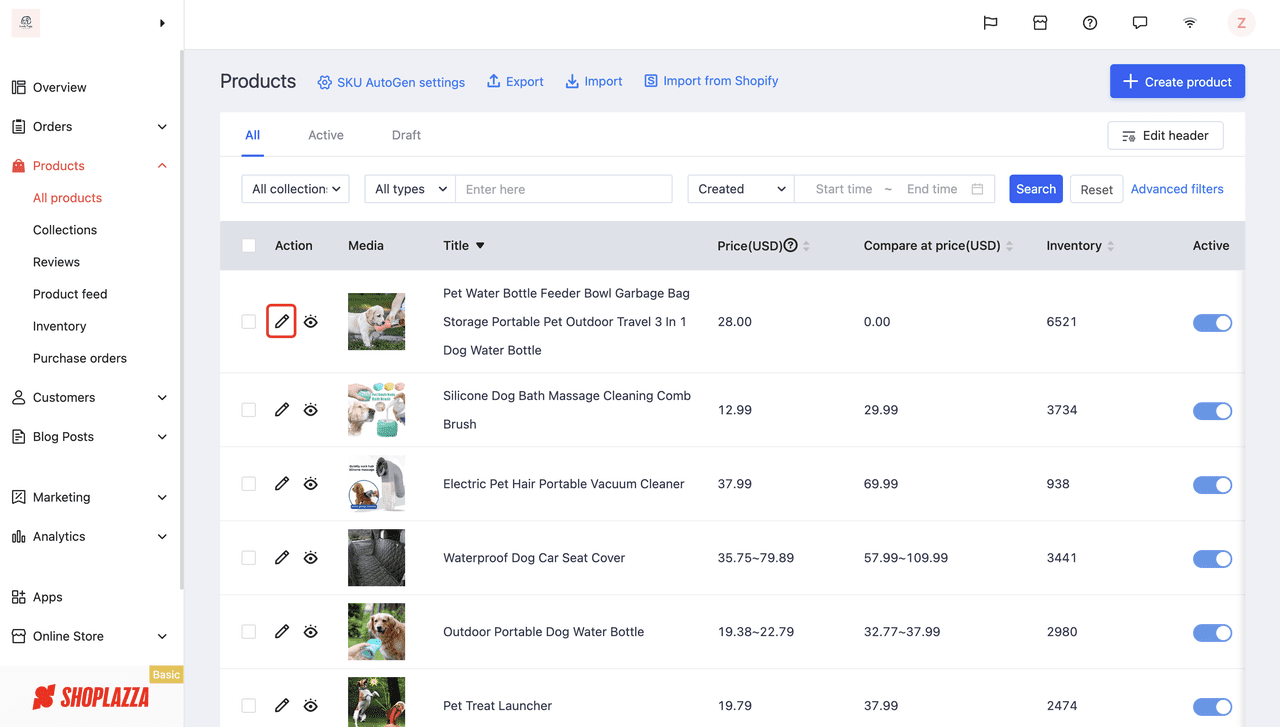 6. Once a product is synced, it is immediately in stock, and orders can be placed to your online store.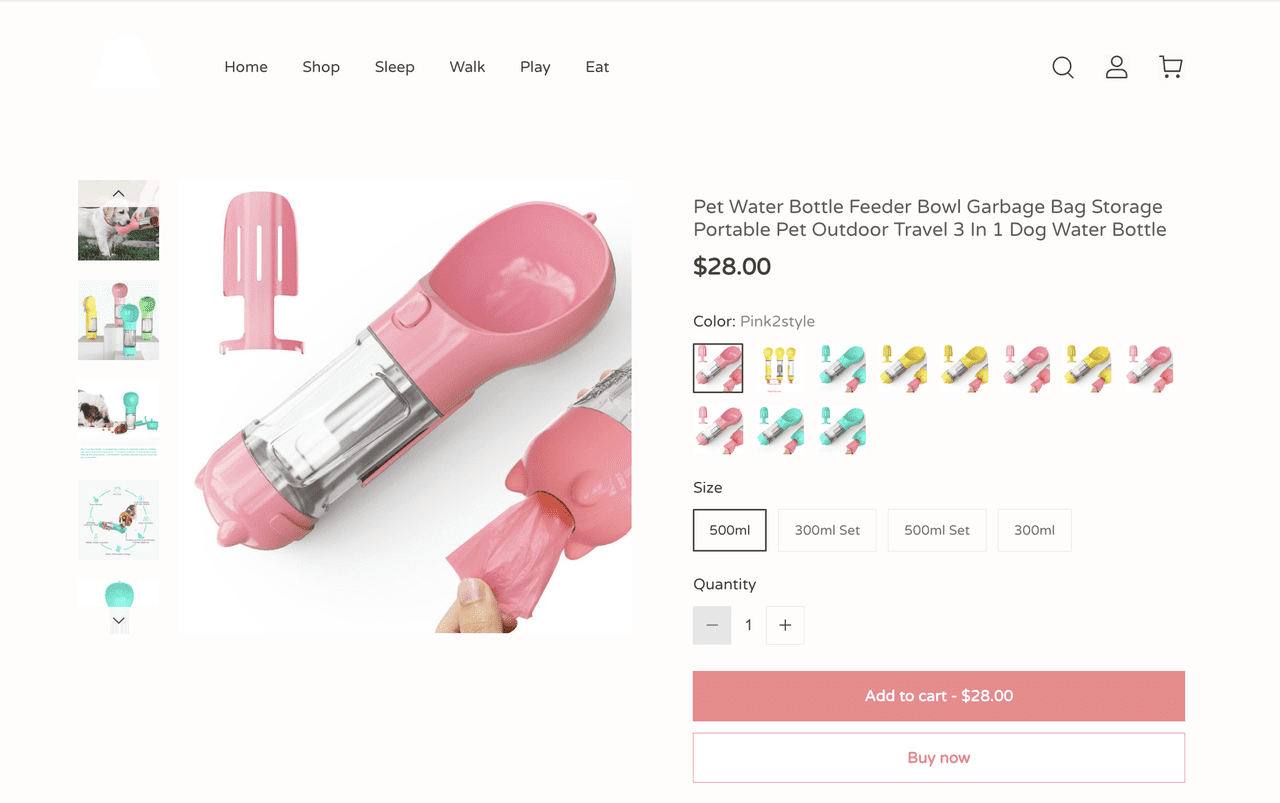 Order fulfillment
1. When there's a new order, go to My CJ. To sync an order, go to Imported Orders under Orders. click Sync Store Orders (top right corner).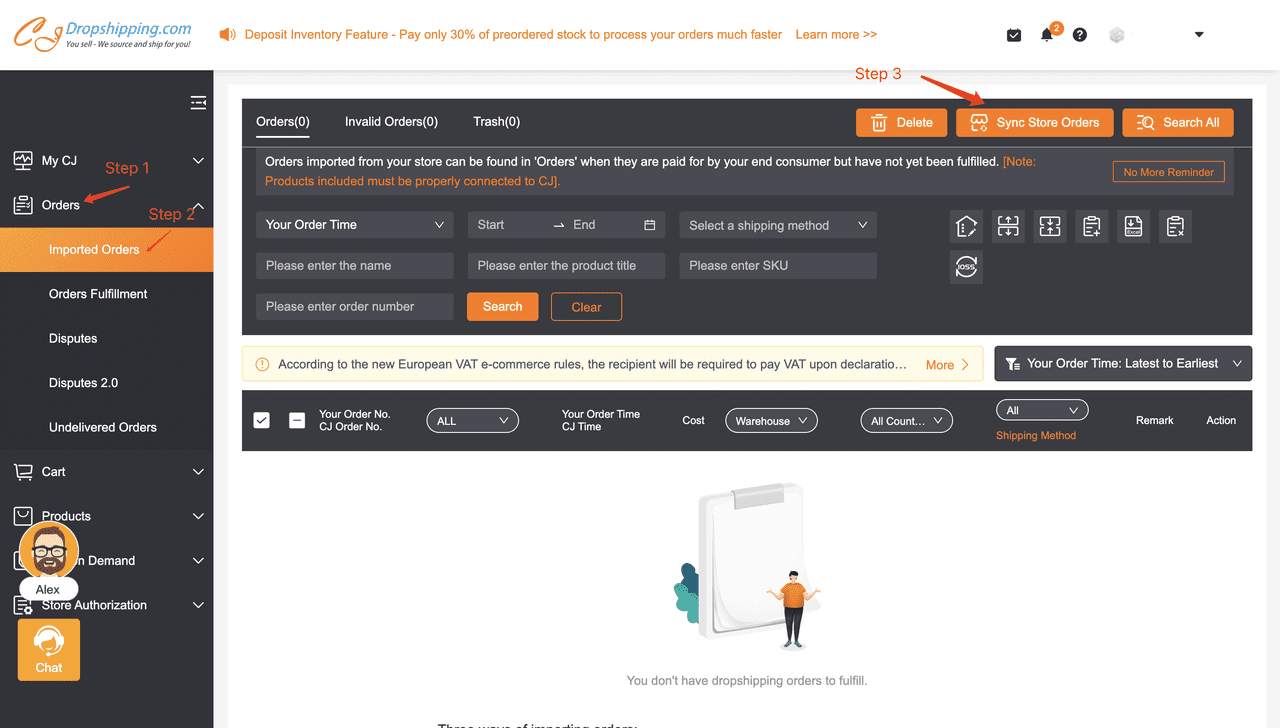 2. Click Sync Now to sync orders from your Shoplazza store to CJDropshipping - follow every step under Instruction.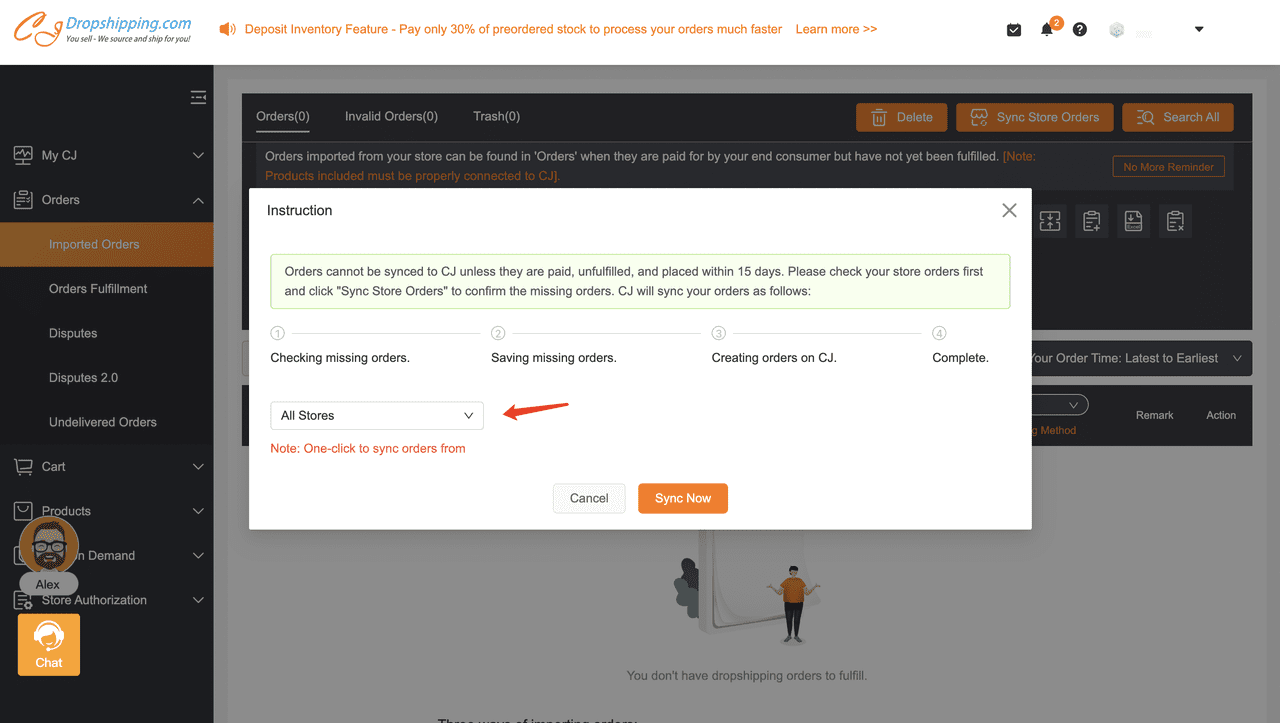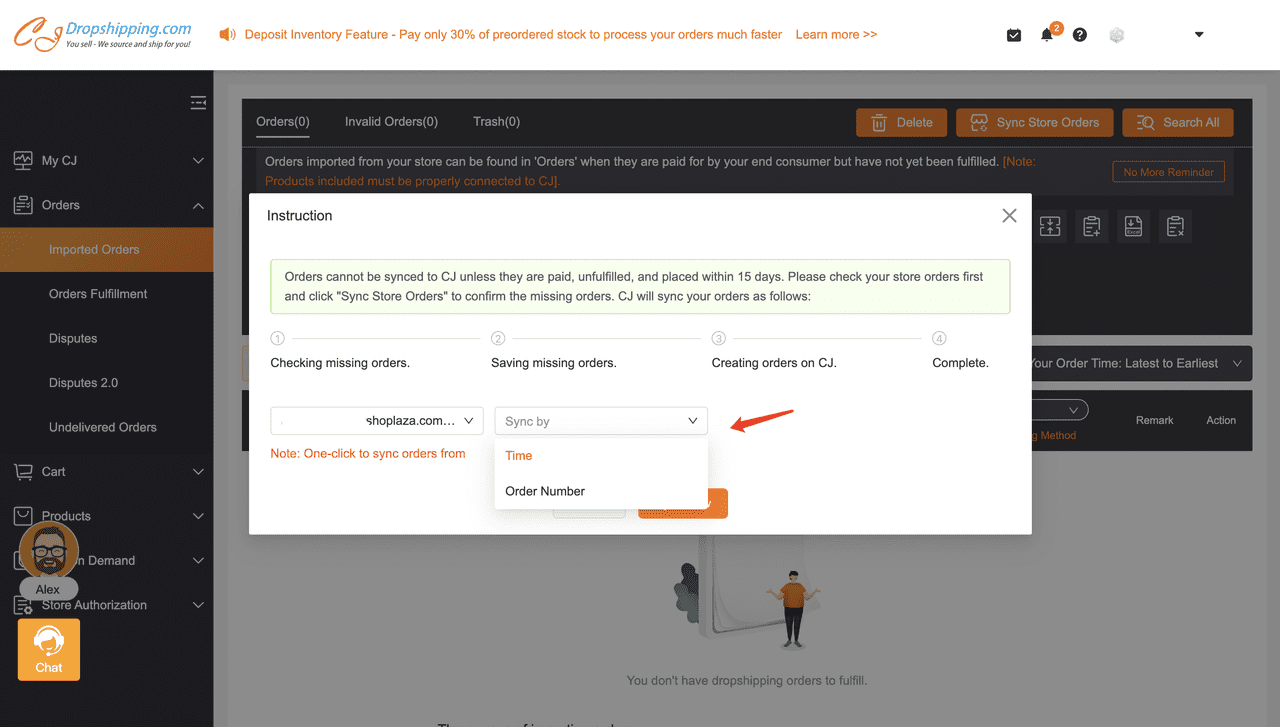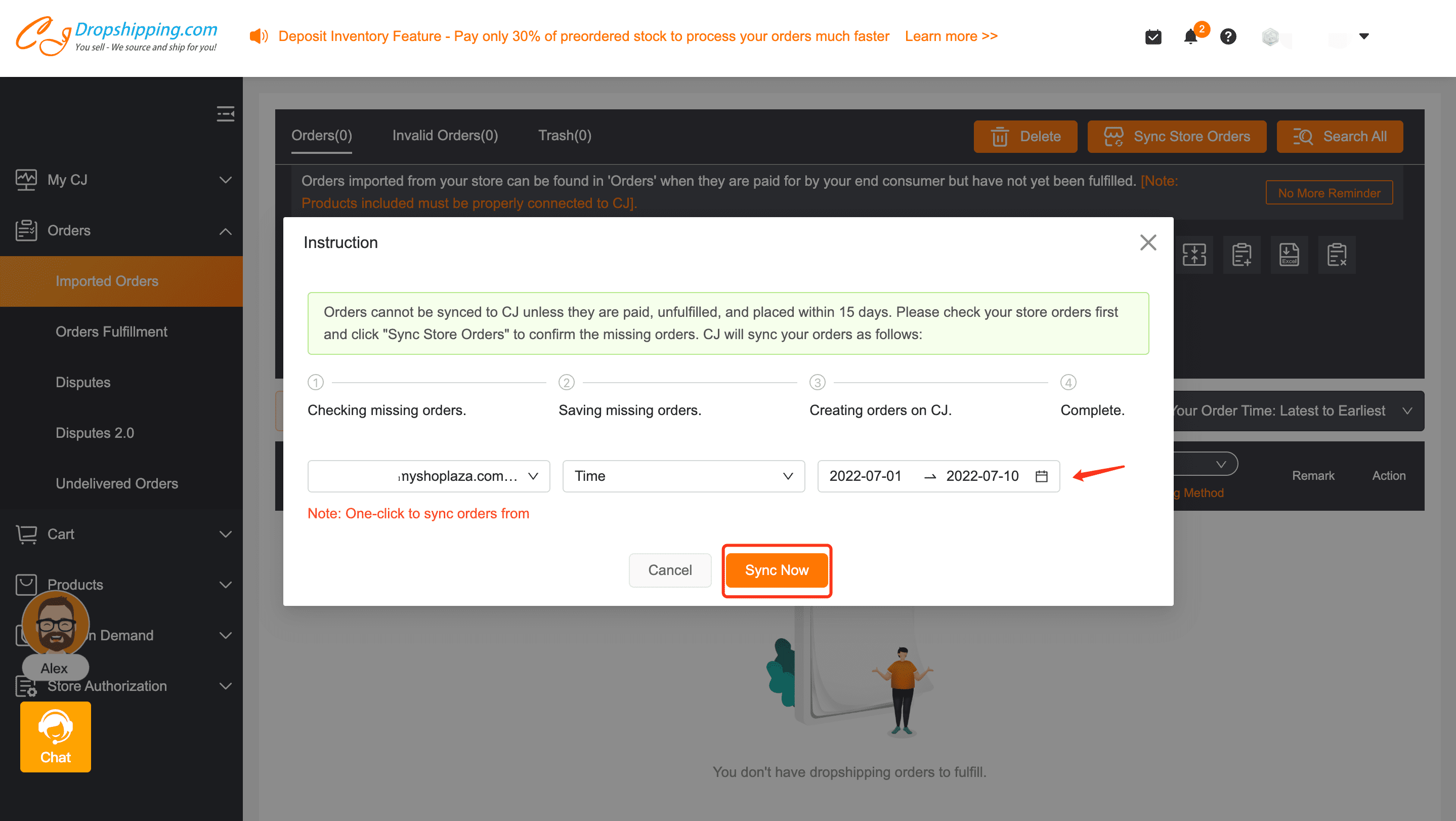 3. Once synced, you can see the synced order information.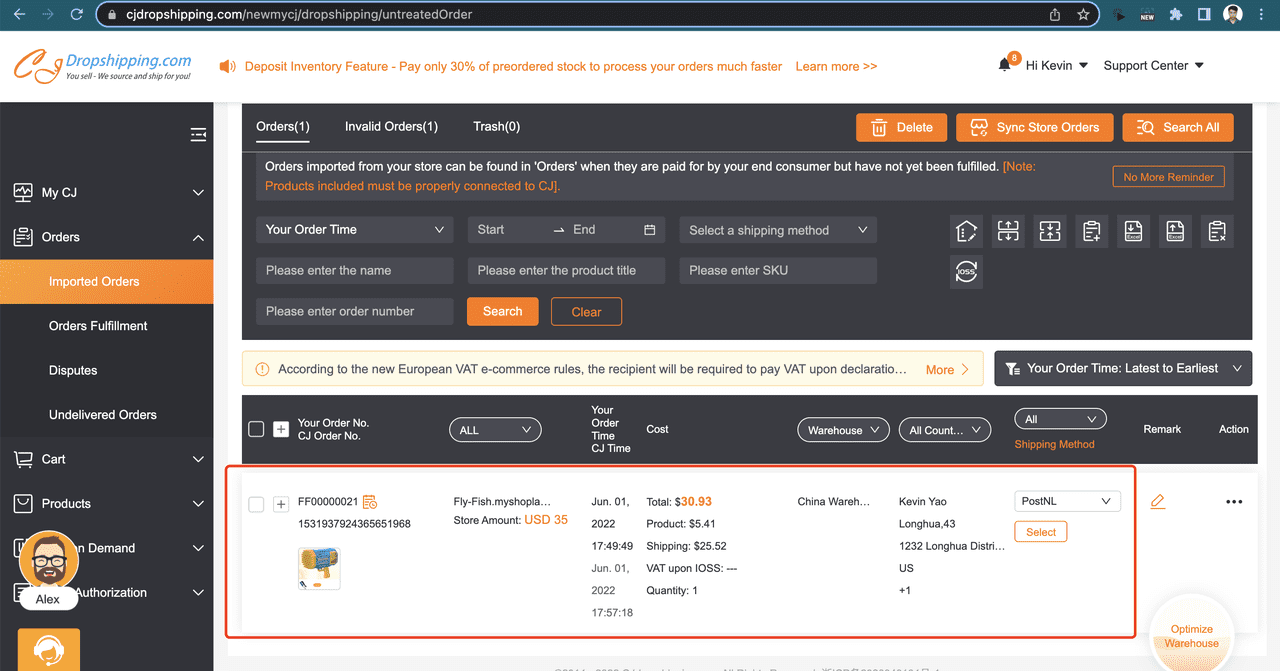 4. To make a purchase, click Add to Cart (lower right corner) to add orders you need to purchase products for to the CJDropshipping shopping cart.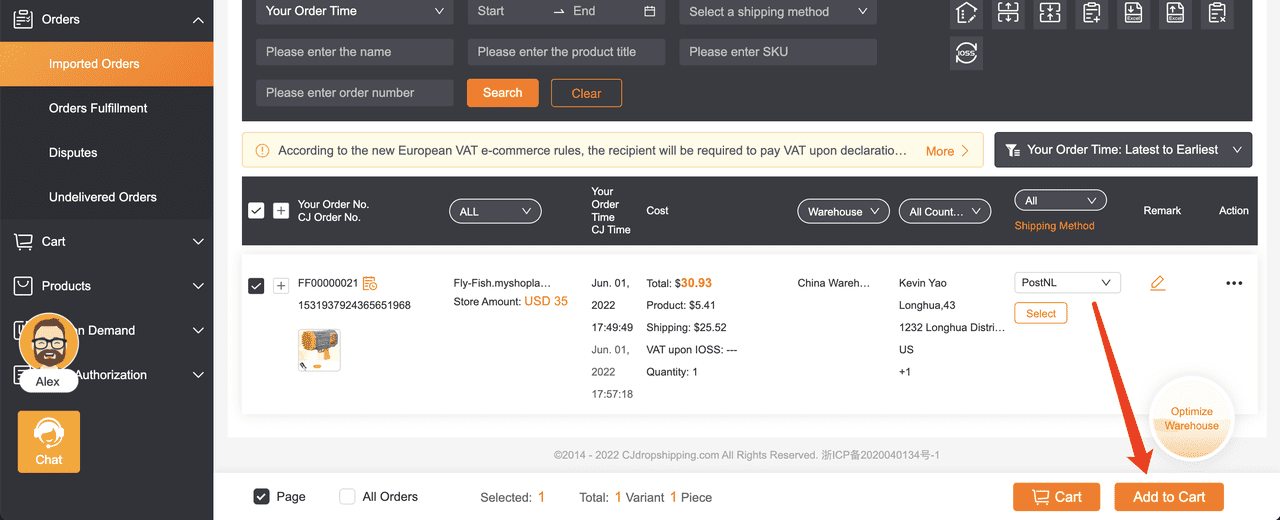 5. Place the order in Dropship Orders under Cart. Select the order added, click Submit, and you'll see the payment page.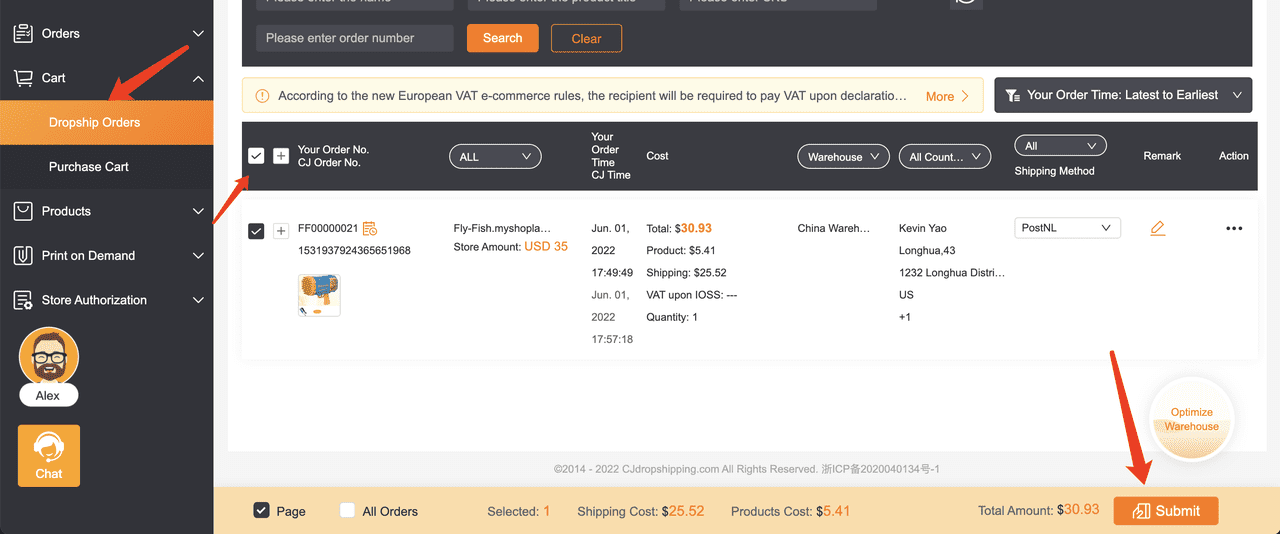 6. Verify the details before making payment.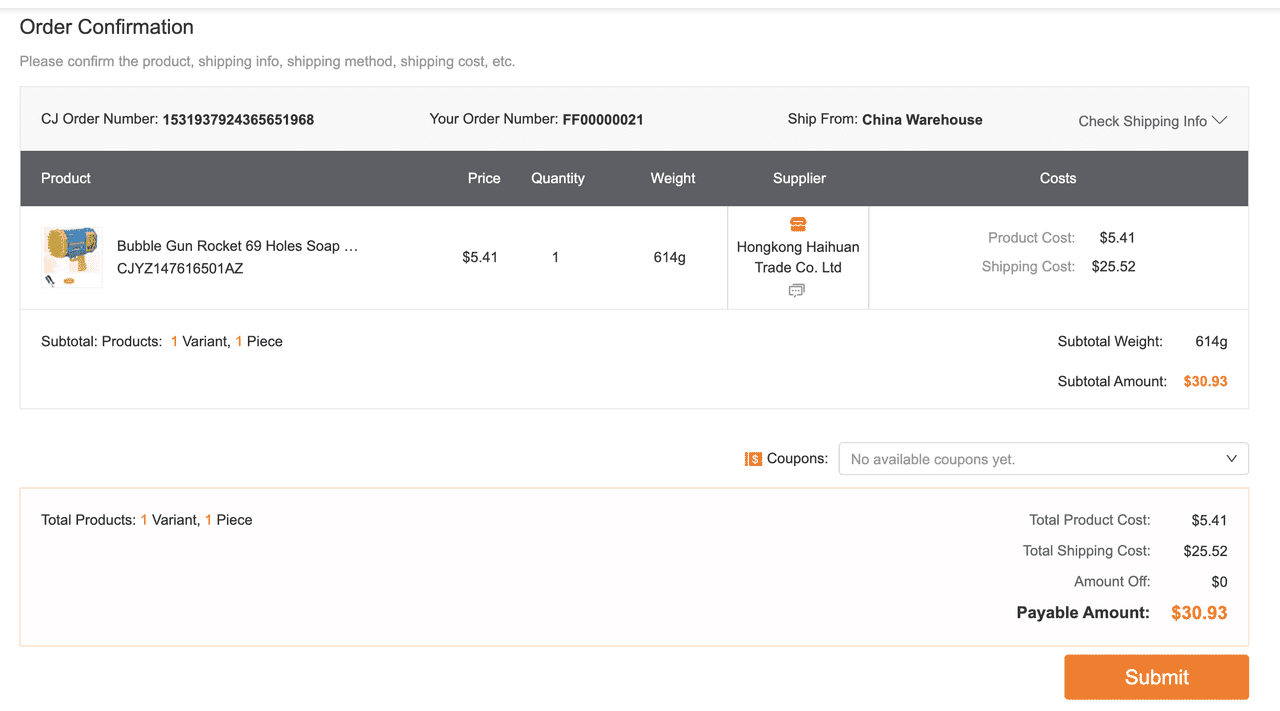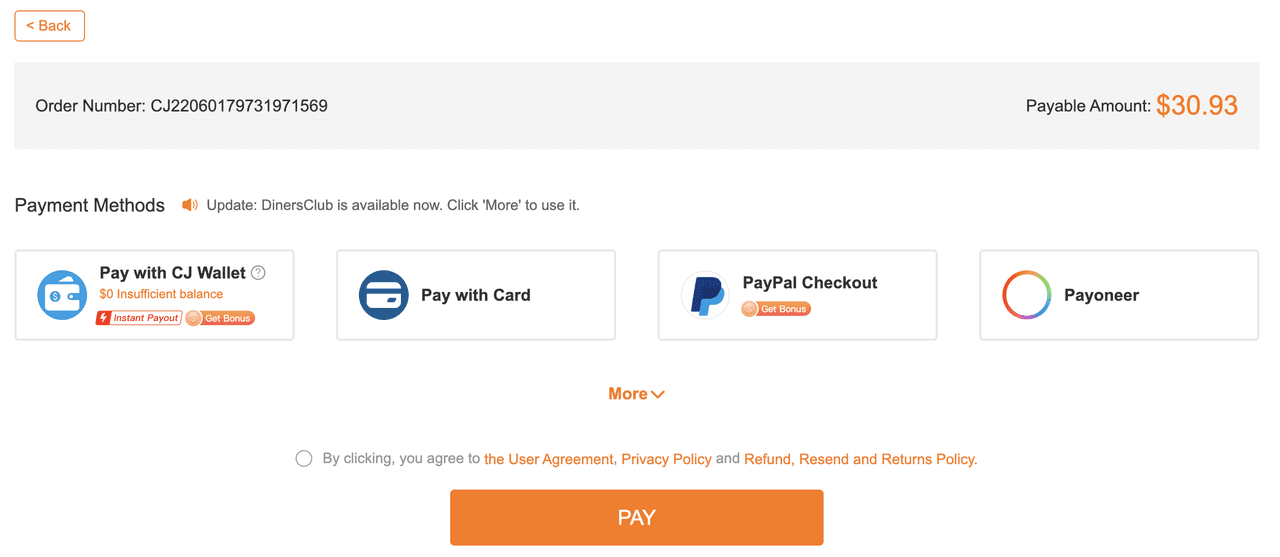 7. CJDropshipping will send products to your customers directly once the order is submitted. Order logistics will be auto synced to your Shoplazza store once it ships. You and your customers can both track the delivery status.