Merchants can set a publish schedule for the draft products in advance, so that the products can be published on schedule according to the set time.
1. Start here:Products > All products. Select a specific product which needs a publish schedule and enter the edit screen.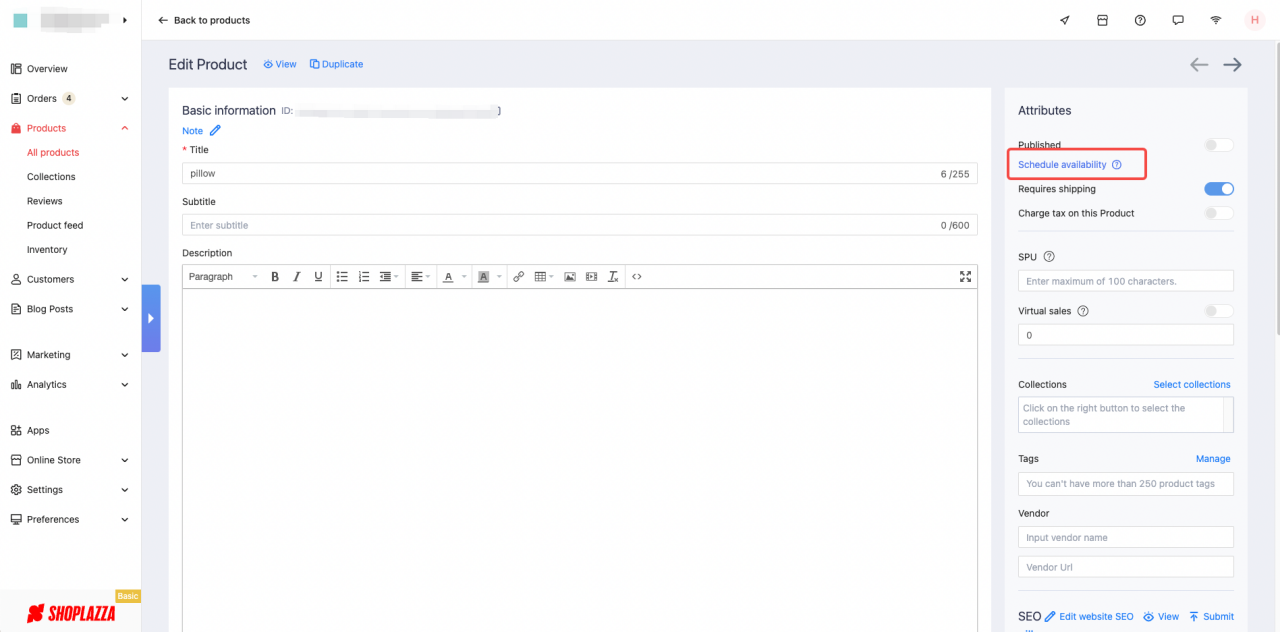 2. Set the publish schedule for the draft product.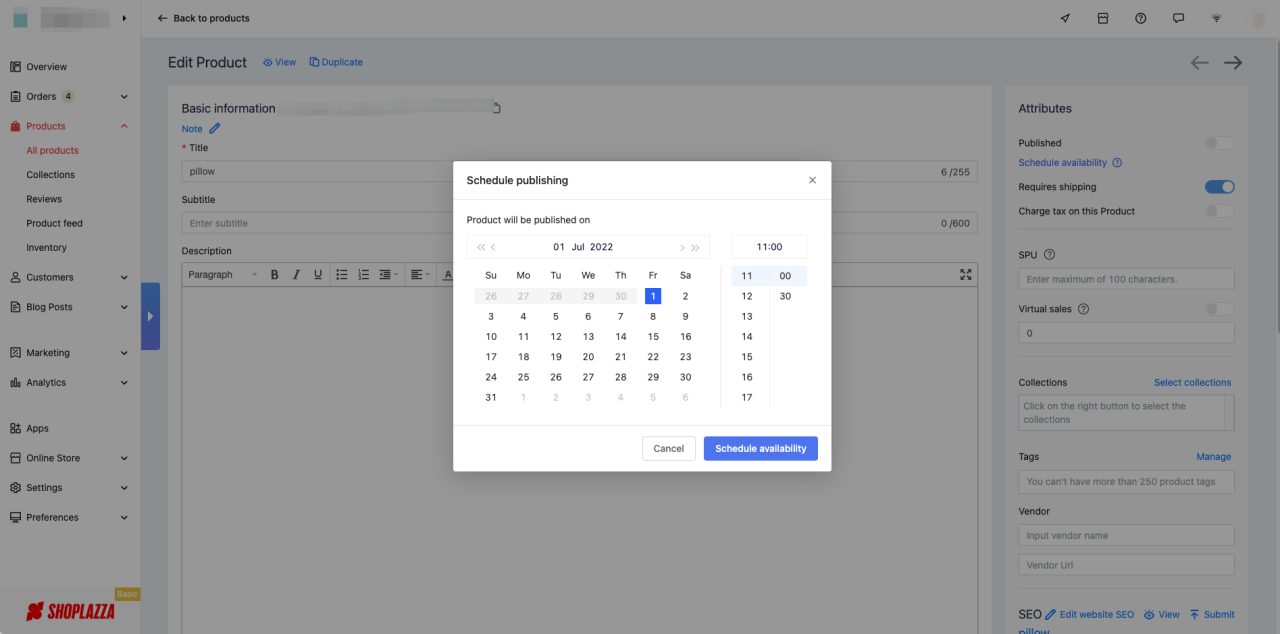 3. Batch setting of the scheduled publishing time for the draft products in the product list is also supported. Select the products that need to be set in batches, and select the Schedule publishingin the More drop-down box.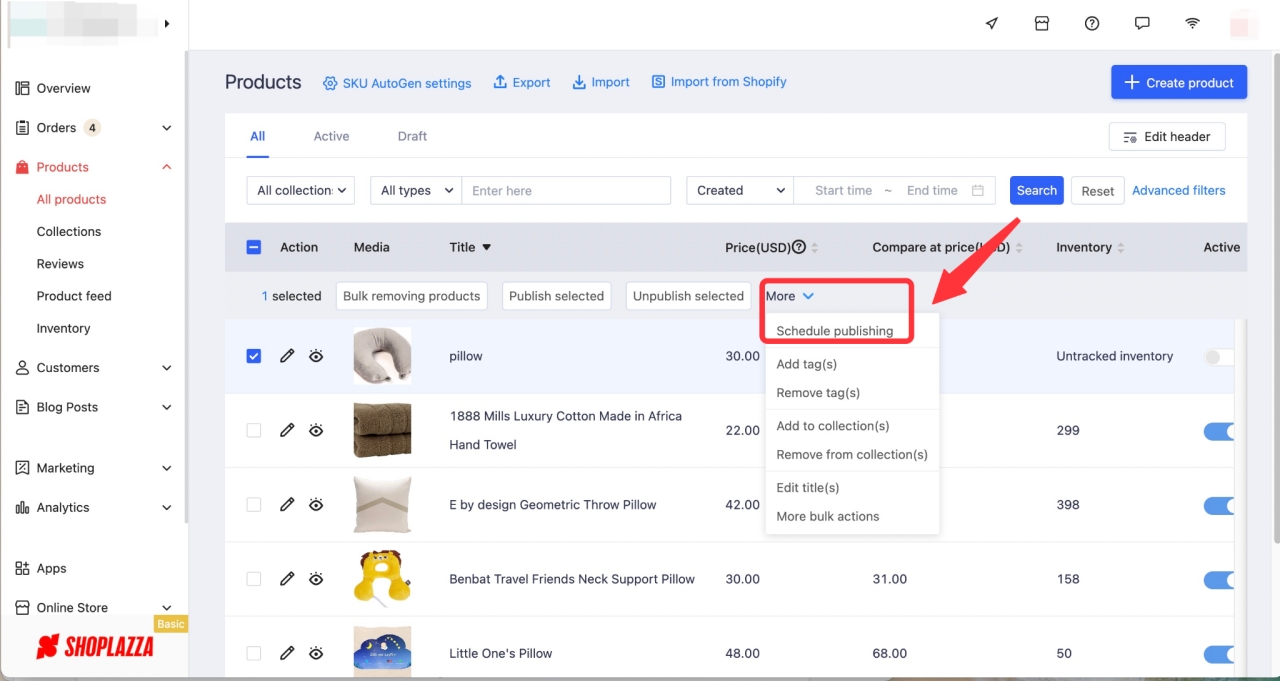 4. After choosing the publishing date, click the Schedule availability in the pop-up window to complete the setup.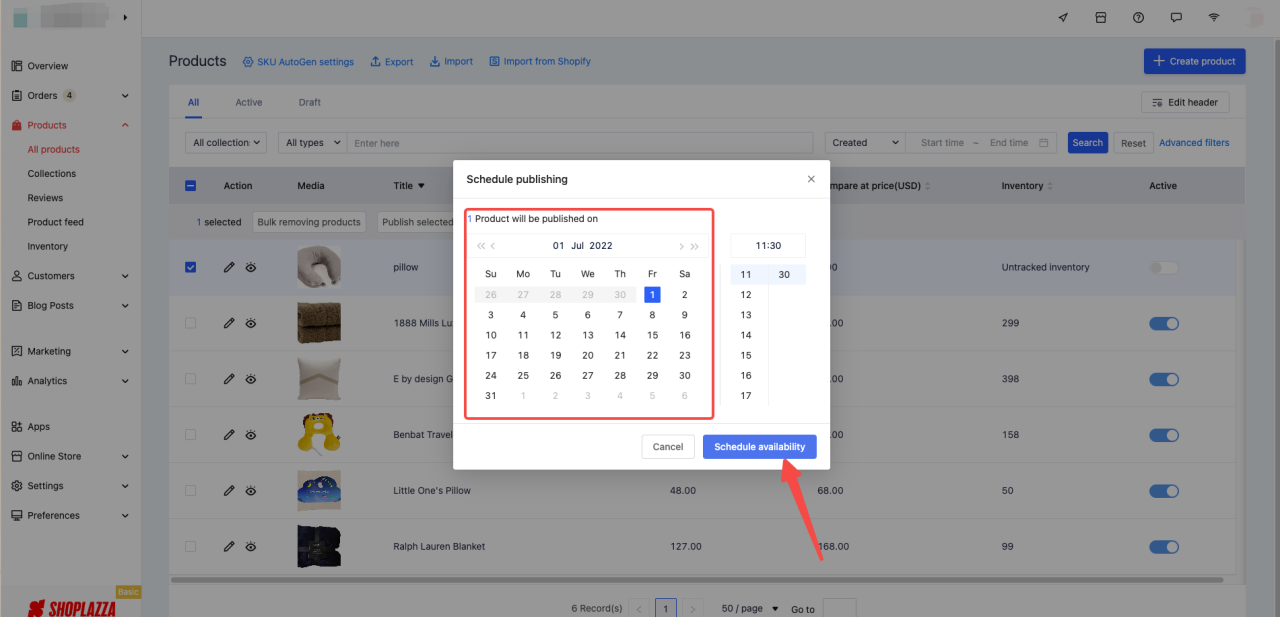 *The minimum time period of the set product publishing date is half an hour.