Merchants can view the data details of customer notifications on the Customer notifications page, and view the status of various email notifications, including the sent count, delivery rate, open rate, click rate and revenue.
Start here: Customers > Notifications > Data details
Data Details Overview
Sent: Number of emails sent

Delivered: Delivery rate=Emails accepted by recipient email server / Number of emails sent

Opened: Open rate=Opened emails / Number of emails sent

Clicked:

The email recipient clicked on a link in the email.

Revenue:The total amount of completed orders by clicking email to get into the store.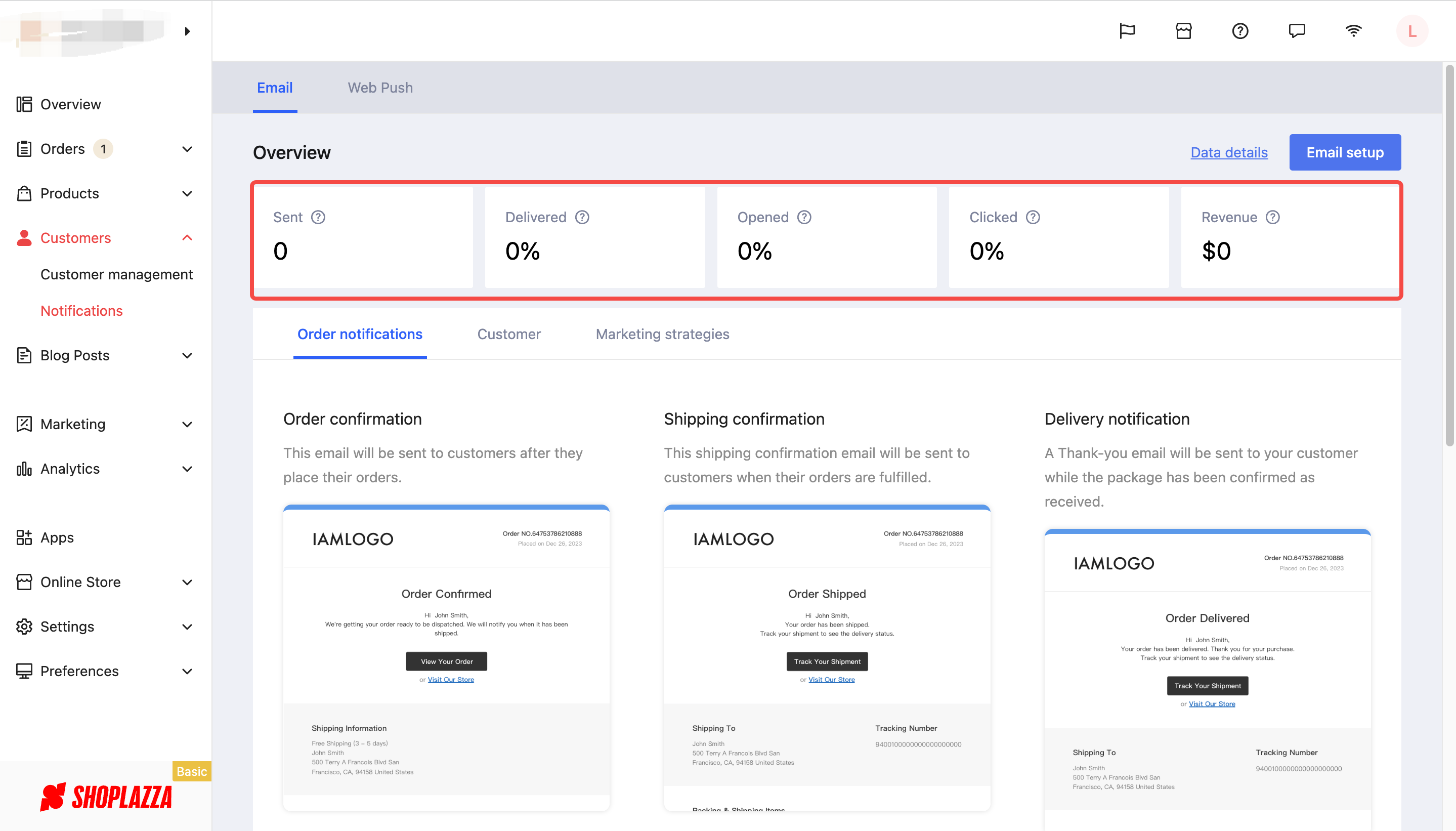 Data Breakdown
The email data panel will start recording on June 25, 2022.
Click the tab bar to view the data details of order notifications, customer, or marketing strategies.
If an email notification has used multiple templates, the data of multiple templates will be displayed.