You can link the Riskified API information and enable your Riskified through the "Apps" of Shoplazaa admin, and switch on Riskified. The steps to enable Riskified are as follows.
1. You need to complete the account registration at Riskified and obtain relevant API information.
2. Start here: SHOPLAZZA admin > Apps > Visit App Store > Store management >Policy and security >Riskified. Click Install App to continue.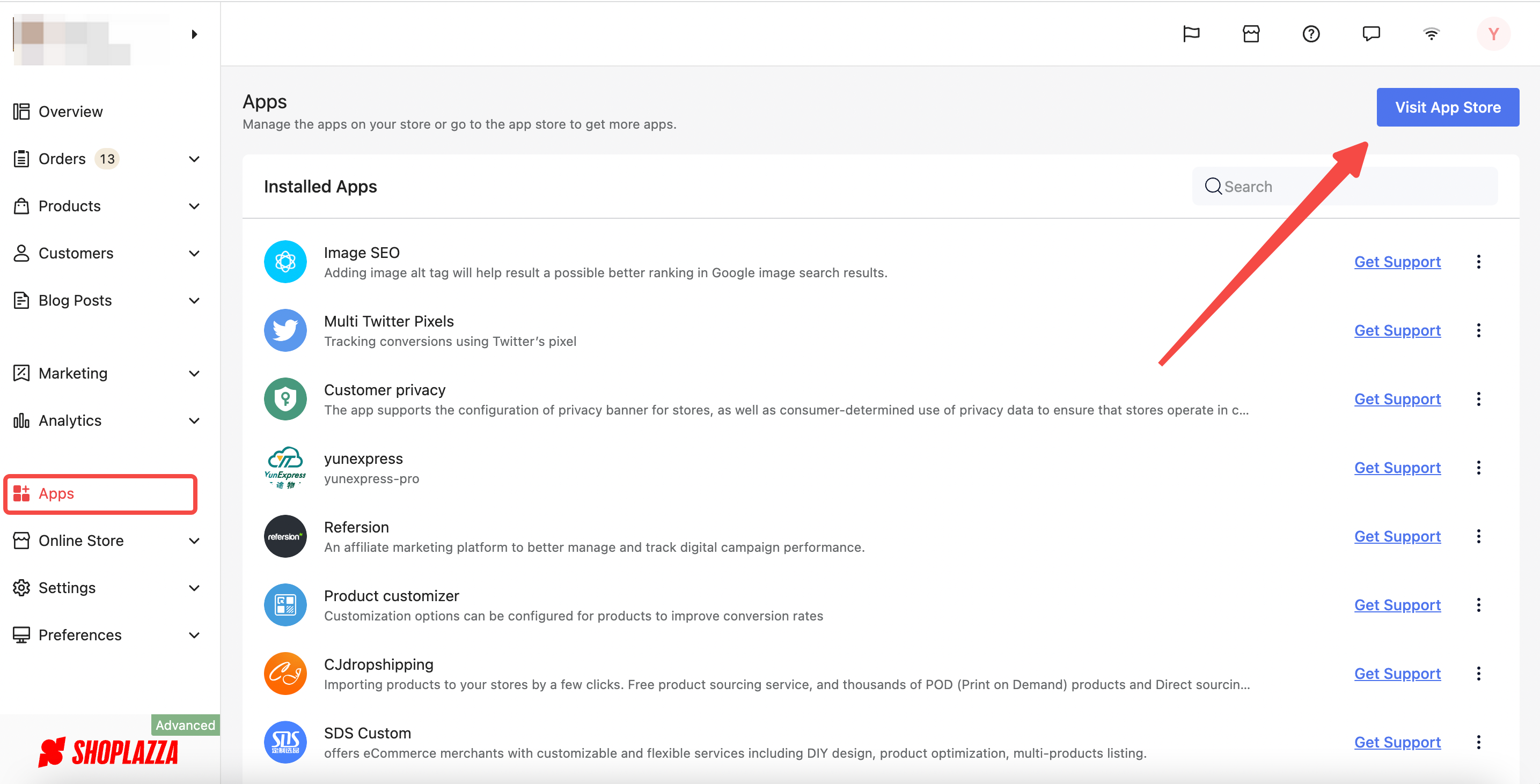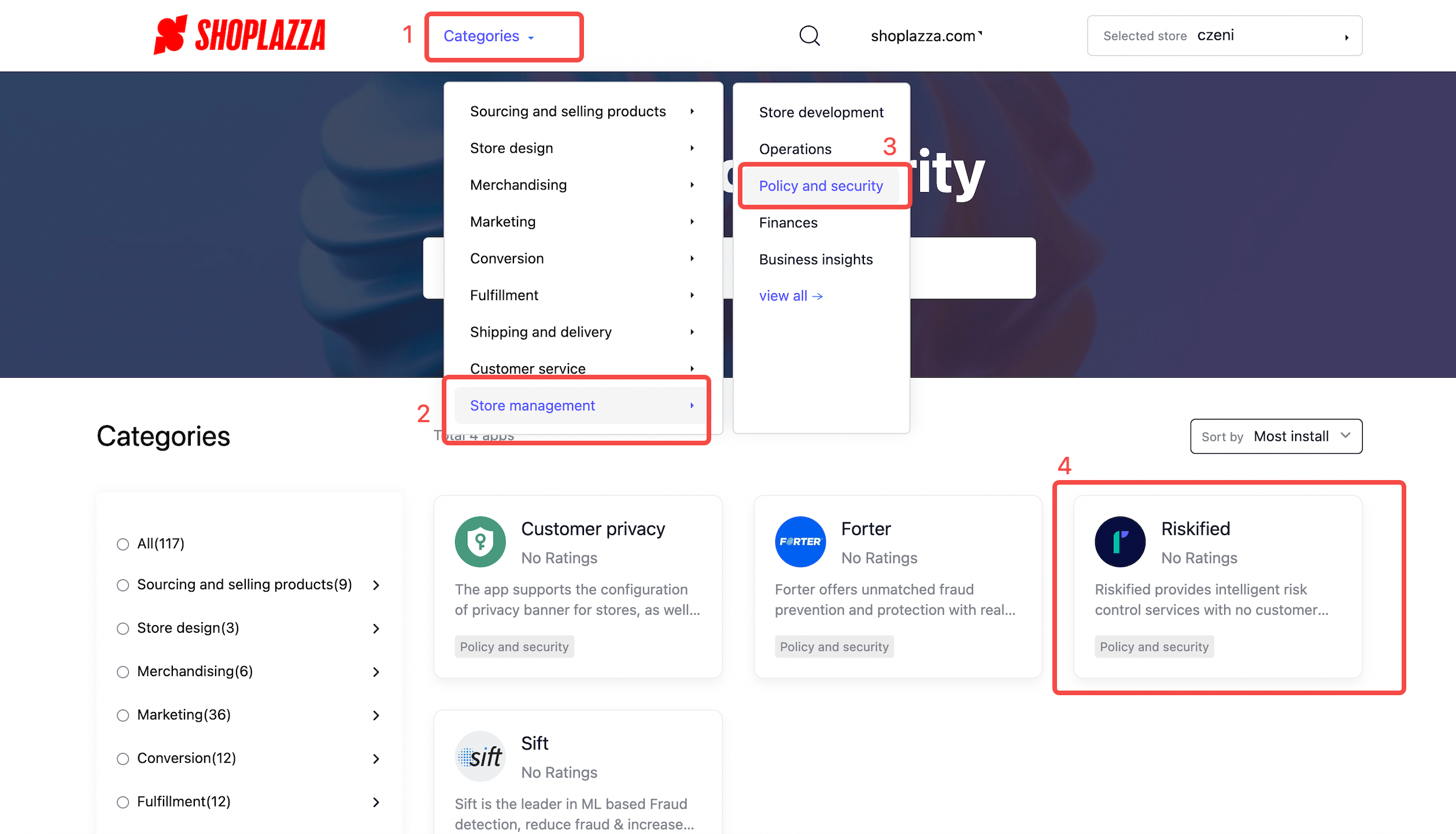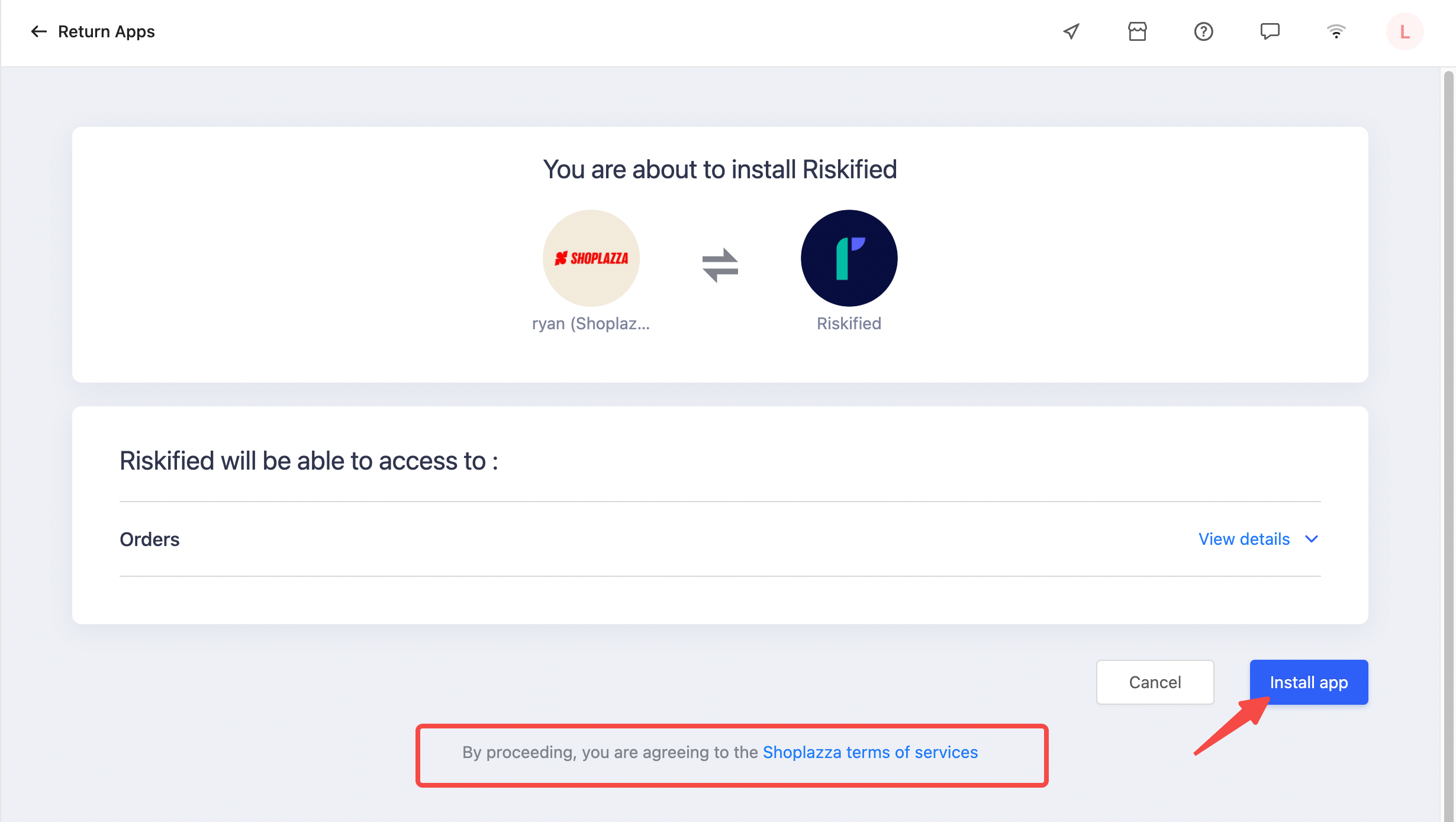 3. Enter the following information, including:
Shop Domain
Auth Token
API Version
4. Switch on riskified, and click Save to complete the process.