Shoplazza admin provides you with an option to create videos by using built-in video templates. You can upload your video on Youtube or you can also use it for a display ad creation.
Steps
1. From your Shoplazza Admin > head over to Marketing > Google. Switch over to the Function tab and under Efficiency & Ads Creativity, click on Asset Library.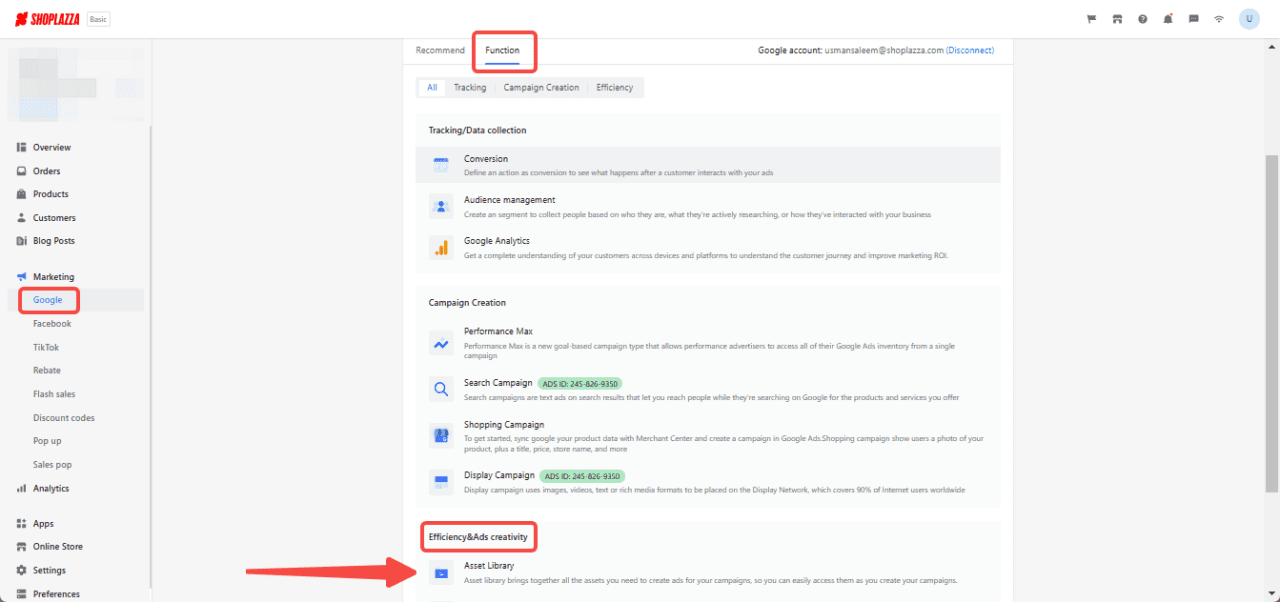 2. Under the video section on left, click Start to make your own video.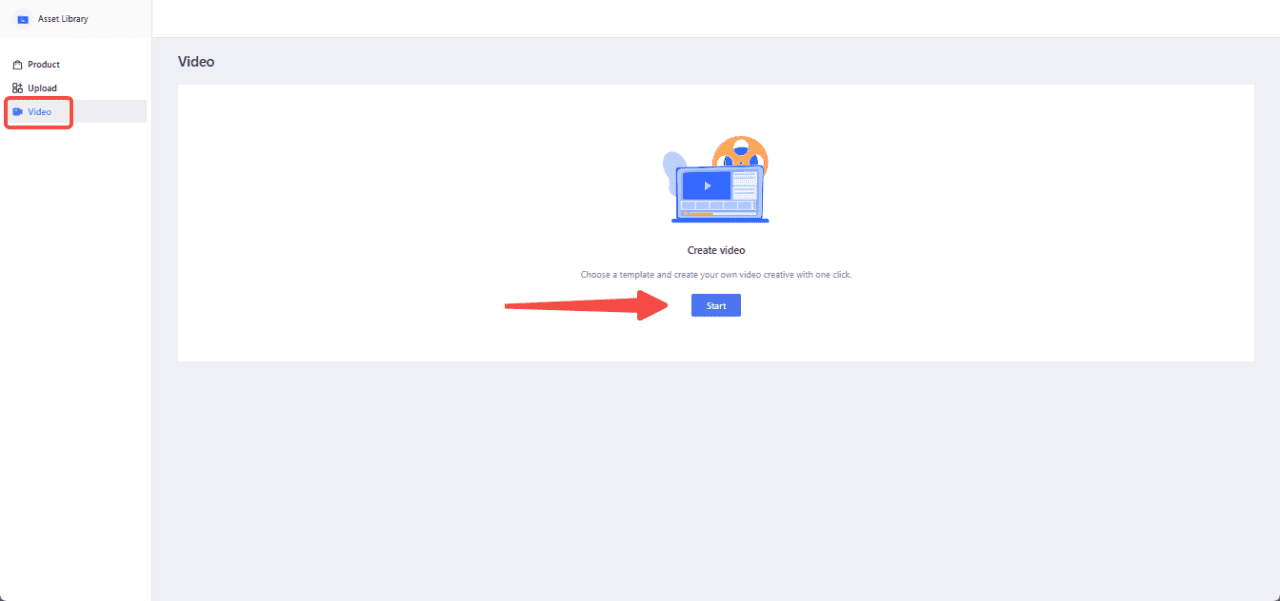 3. You can choose a template for your video among 4 templates provided by Shoplazza.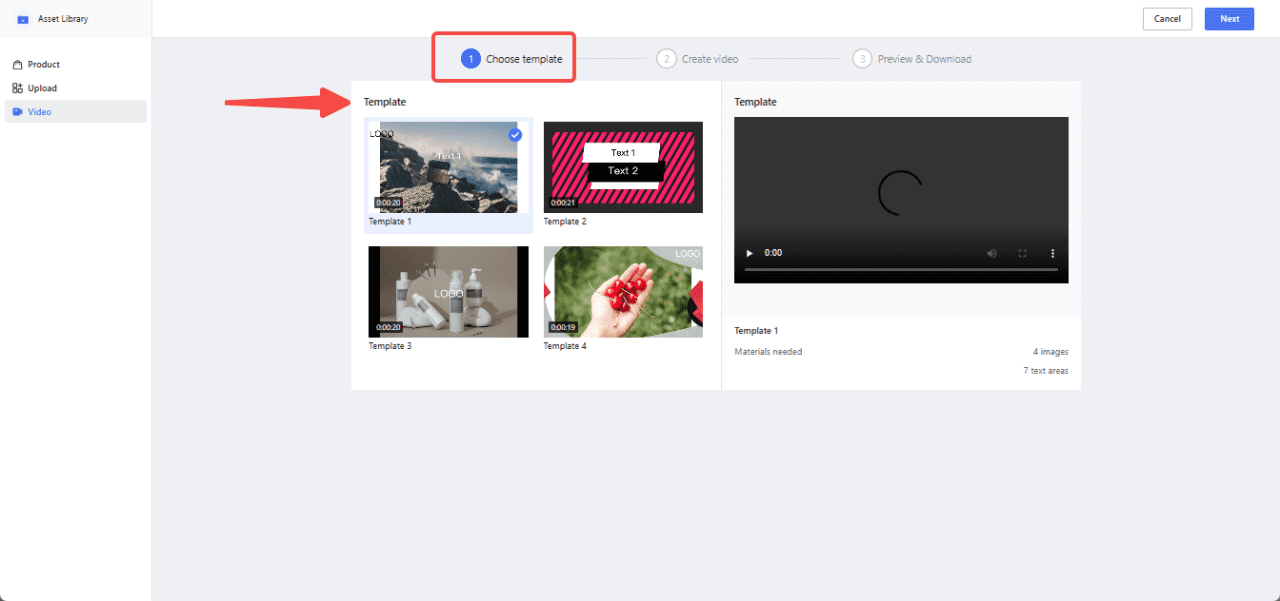 4. You can replace the pictures and text in the template. Click Next to generate the video.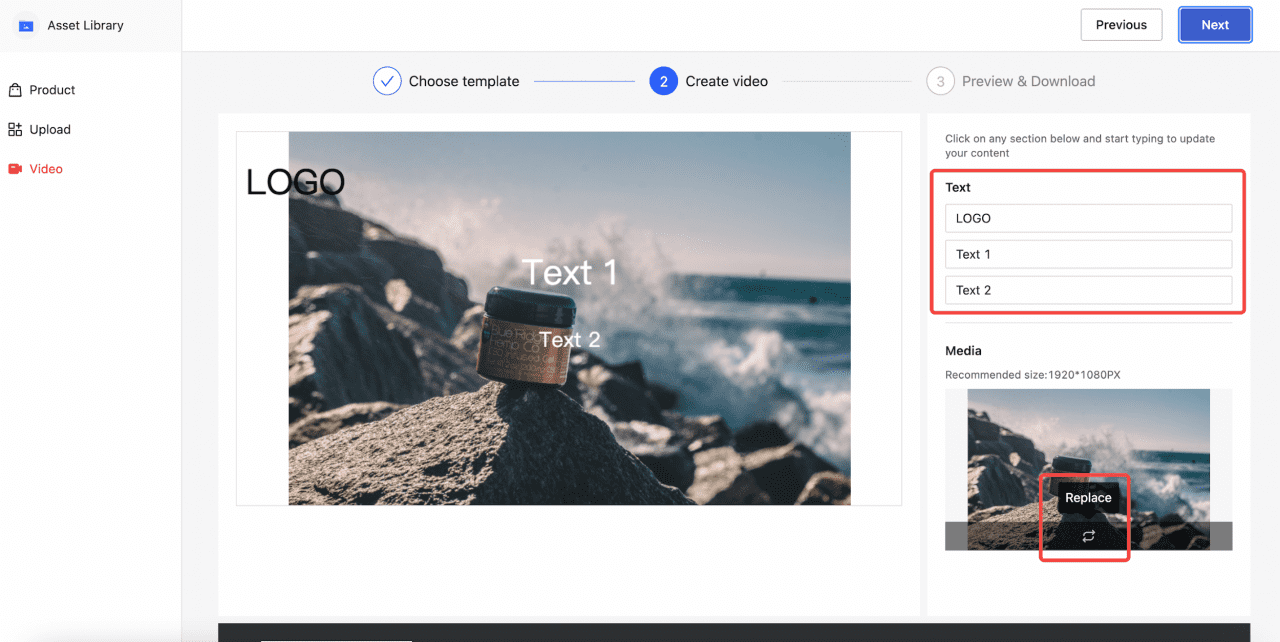 5. Once your video is generated, you have the option to preview, download to your desktop, or uploading it directly to Youtube. After choosing an option, click Complete.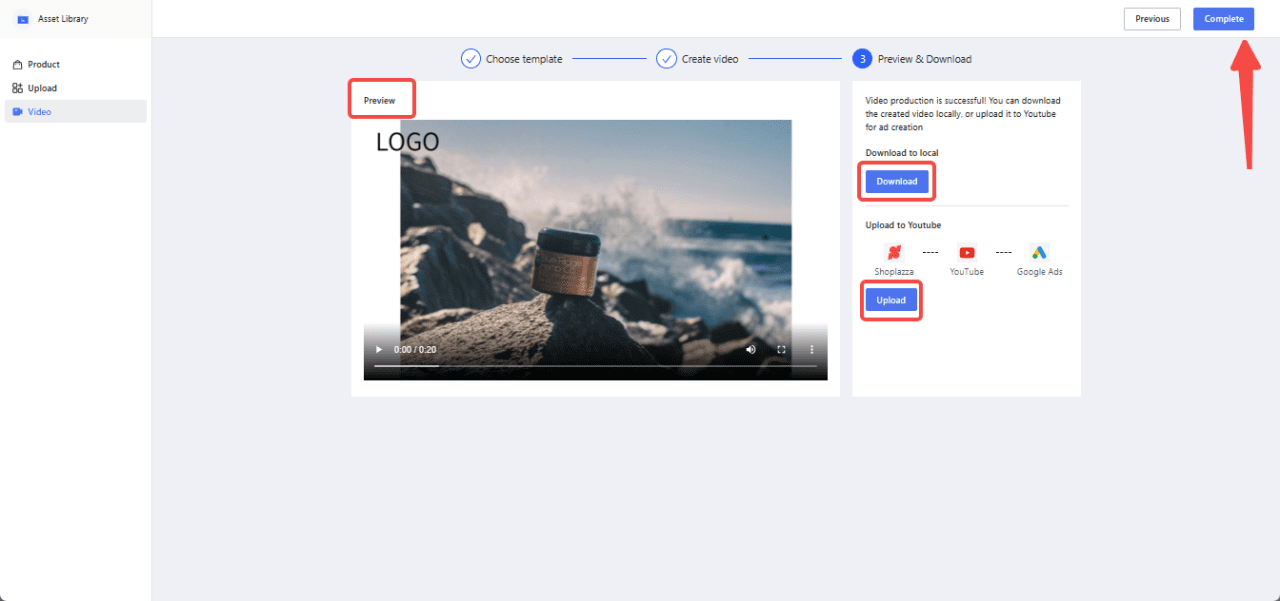 Now you will be able to use video asset material in your display ad campaign creation.
Related Topics