1. Start here: Apps > Visit App Store>searching >Payment Messaging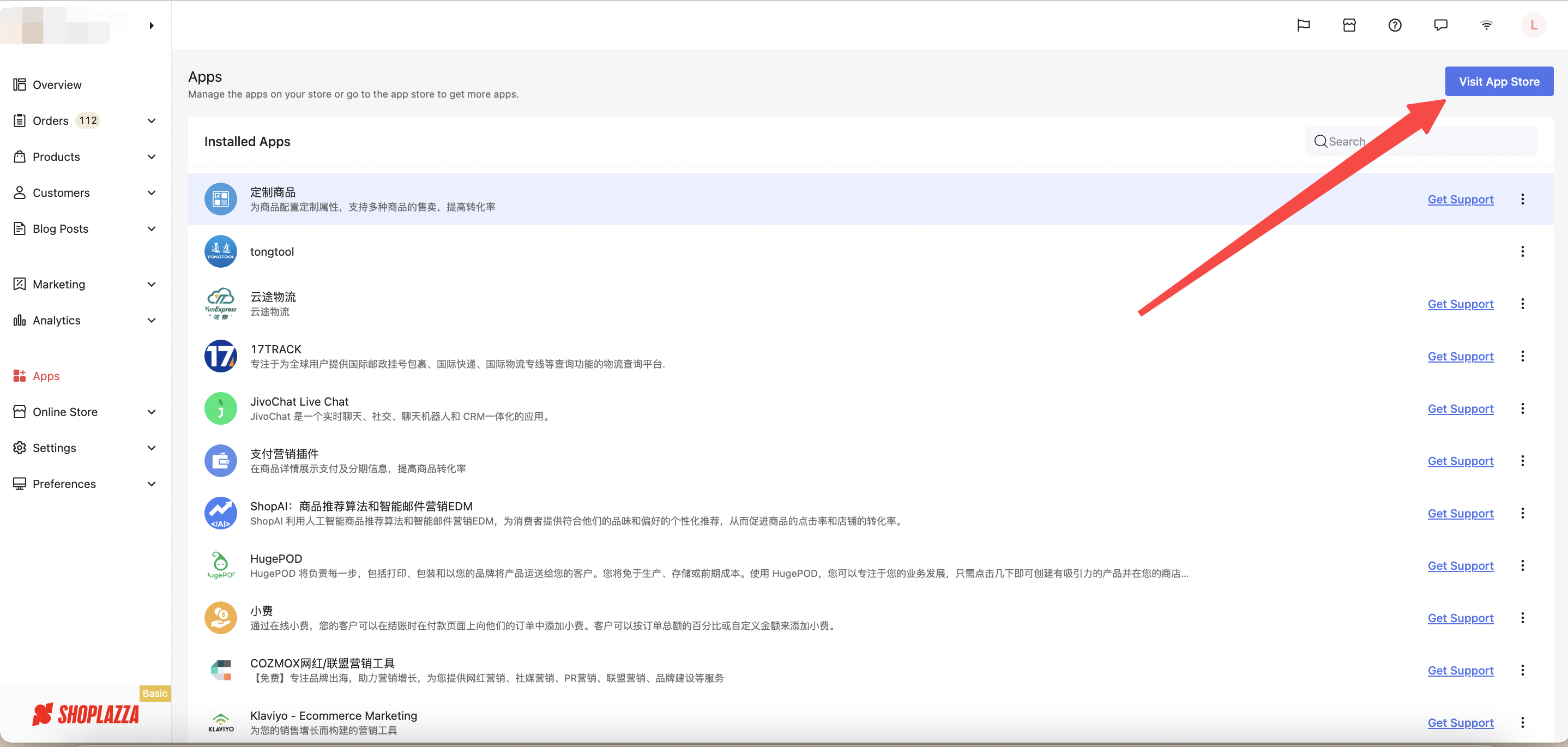 2. Click Install app to proceed.

3. Fill in settings according to the requirements of specific payment processes and merchants.
Select display country: the payment information will only be displayed for customers of the selected national IP address. For instance, "United States", in this situation, the information can only be seen by customers from the United States.
Enable installment plan: enter the installment periods below and the system will automatically calculate the amount required for each period. For instance, the product price is $120 which is divided into 12 periods. In this situation, it will display "12 Payments of $ 10".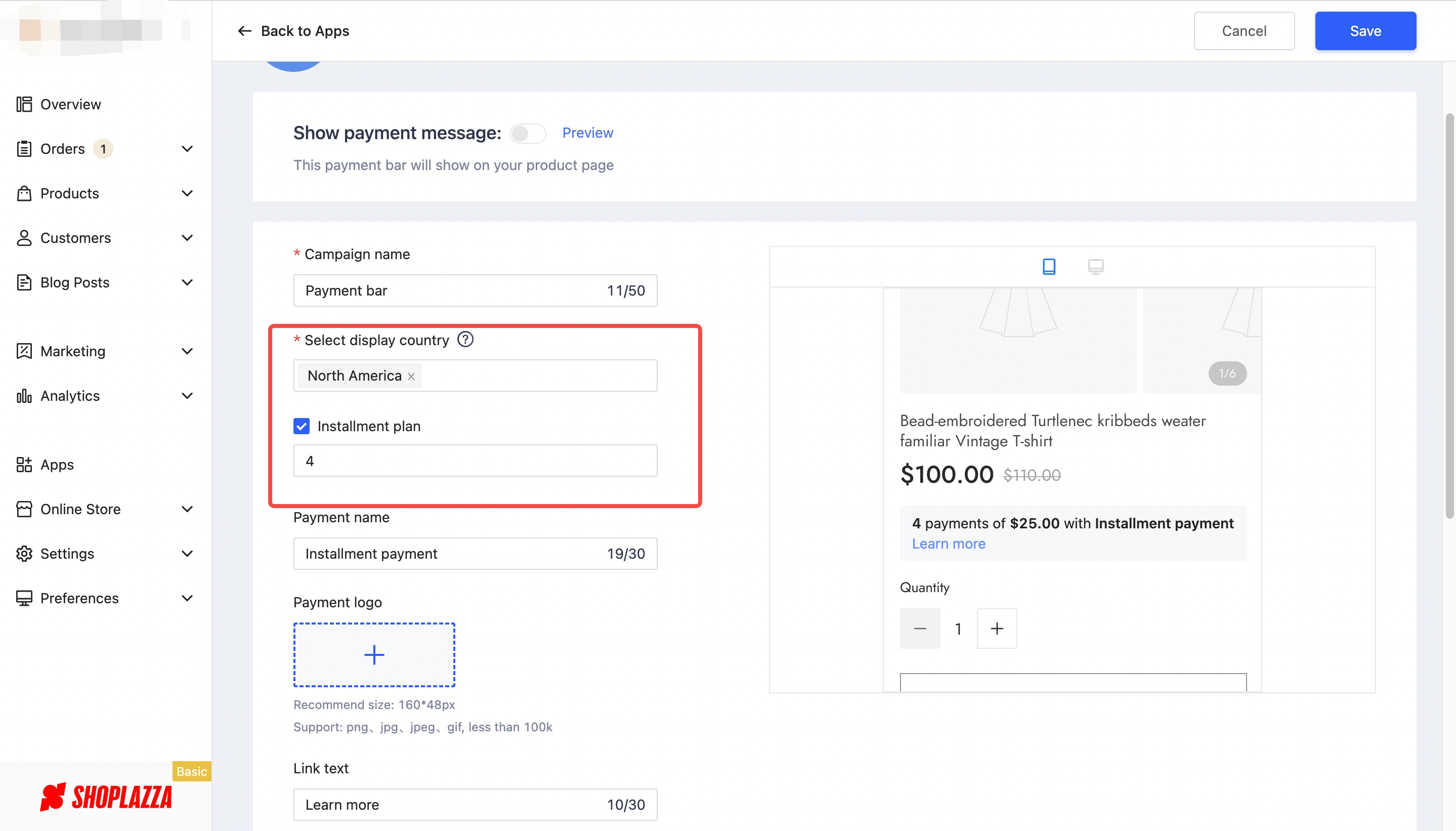 4. Upload Payment logo. You are recommended to upload an image with the size of 160 * 48px, format PNG, JPG, JPEG, GIF, and the image needs to be less than 100K. Once it is uploaded, you need to add the Payment logo parameter in the payment message text section.
5. Customize Link text: the information here will be displayed on the store product page. Customize the link text and add a link, and customers will redirect to the page after clicking the link.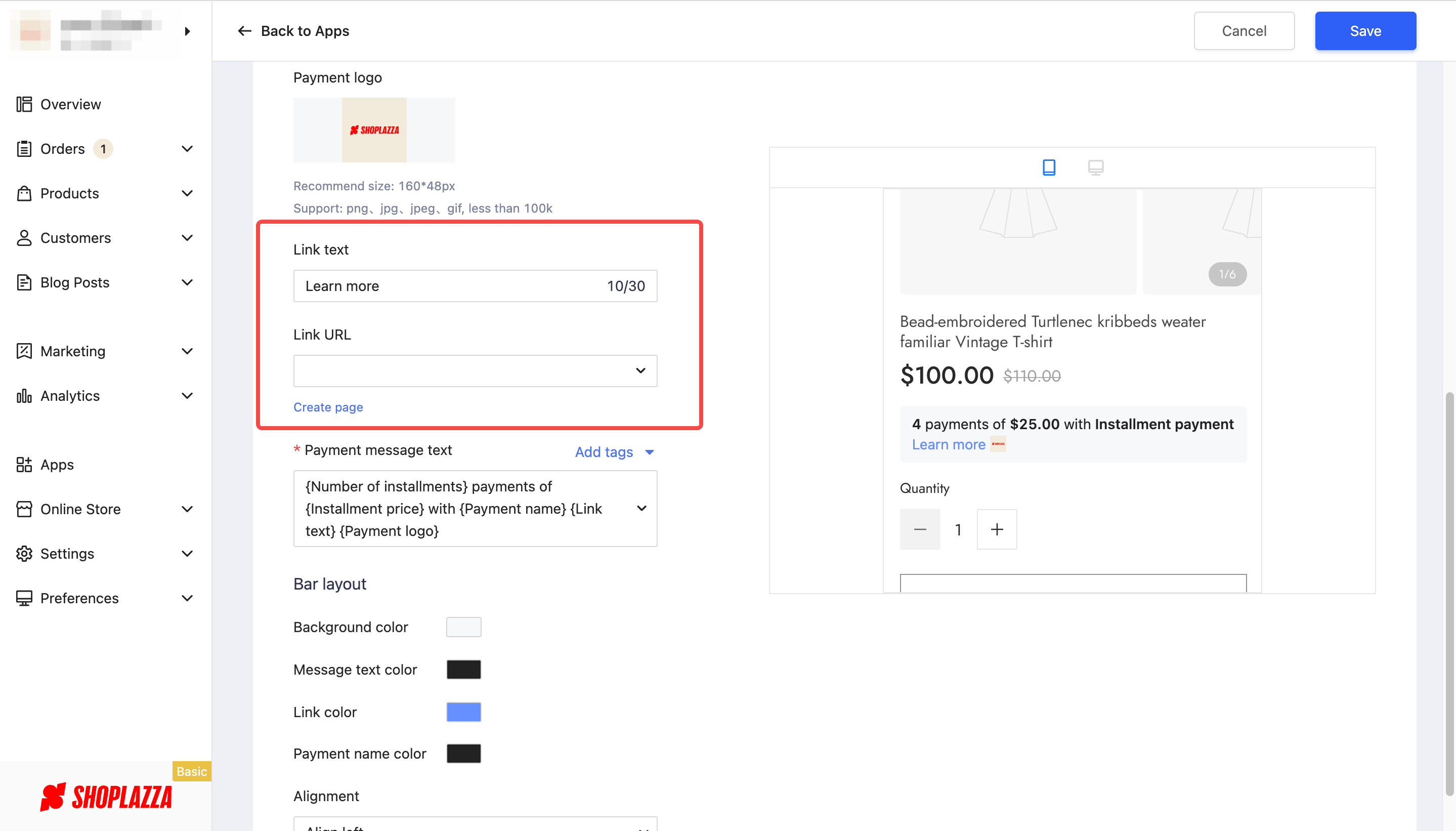 6. Click Create page to add a new page.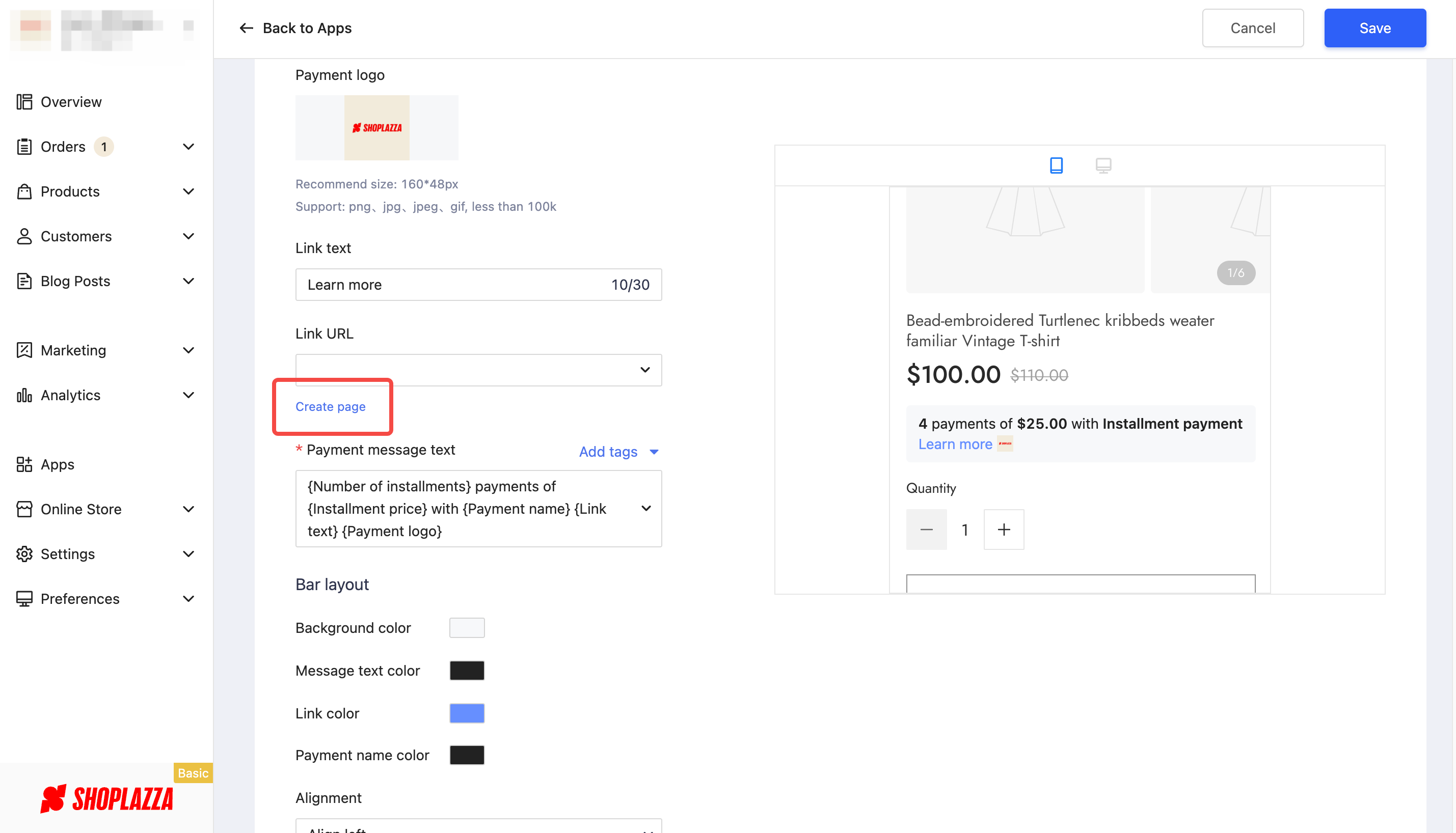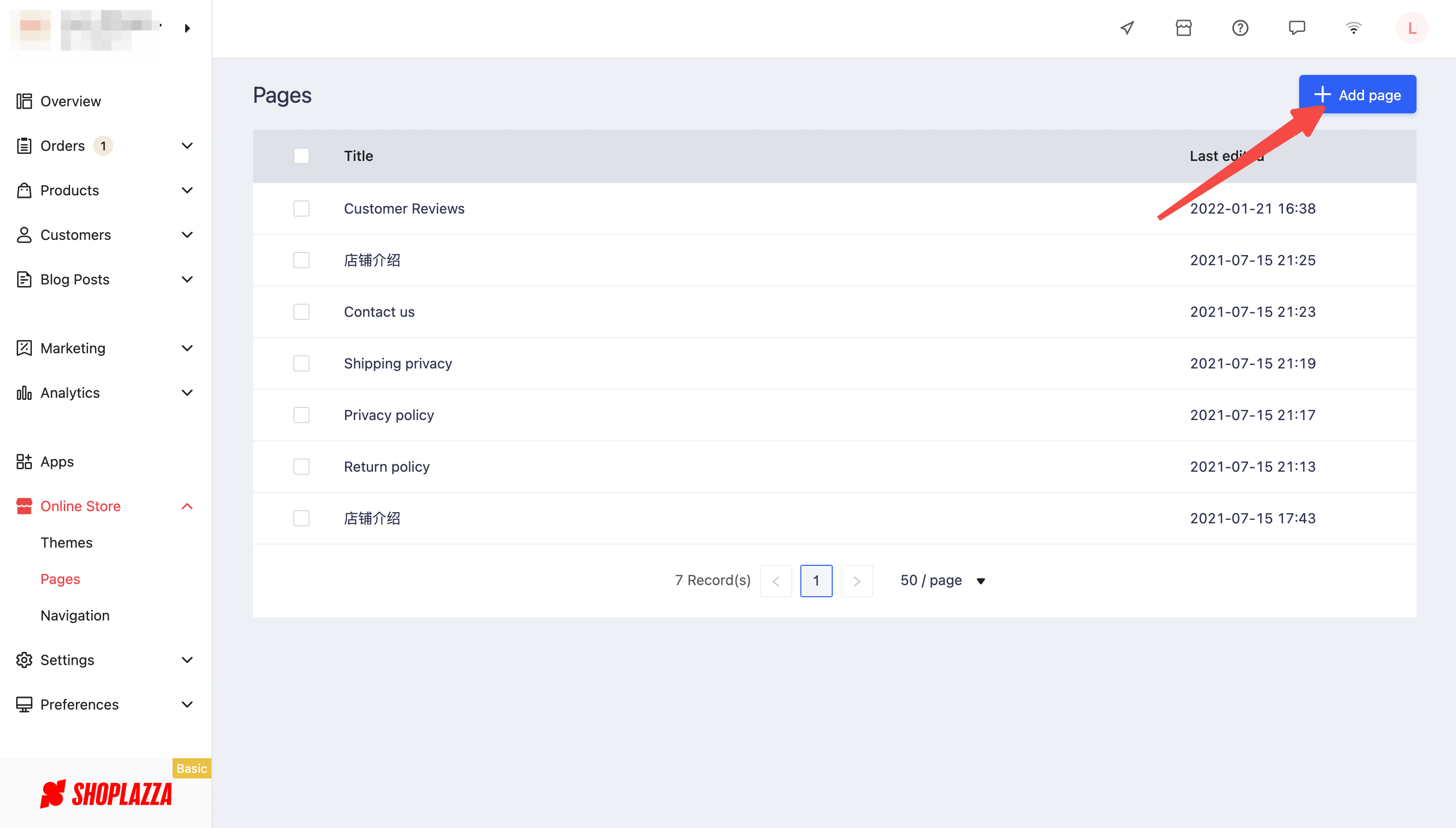 7. Copy and paste the page URL to the Link URL text box.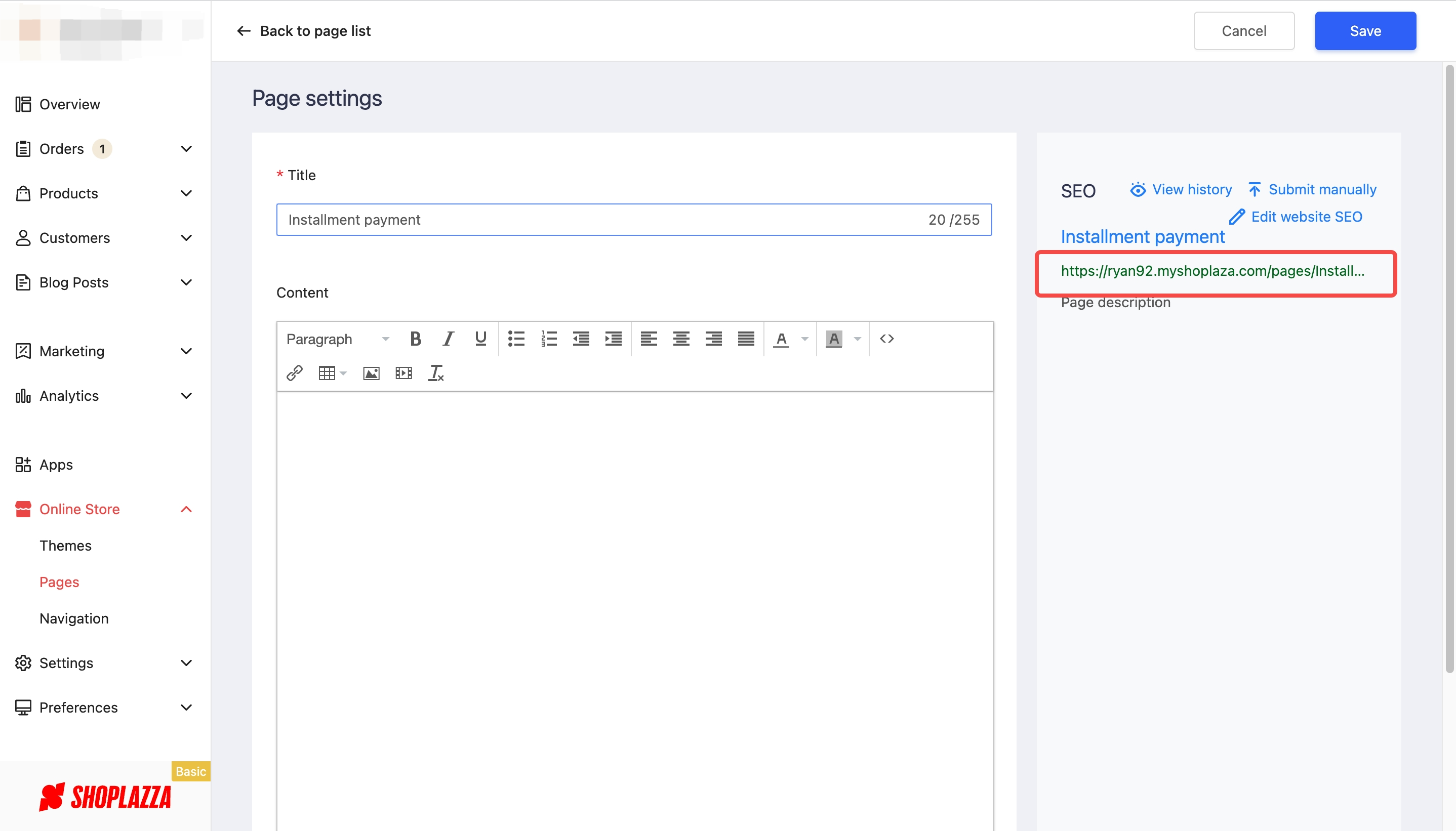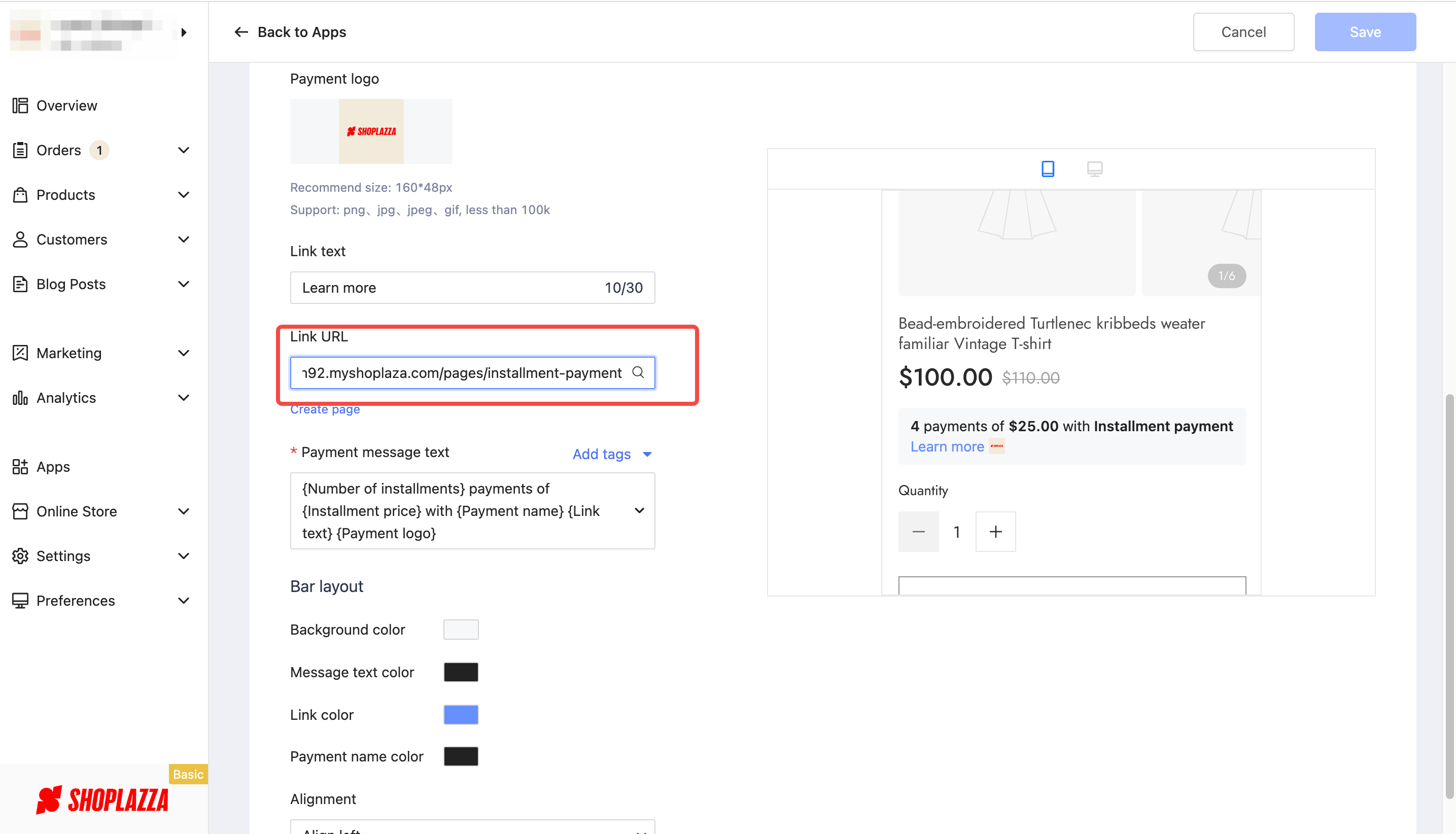 8. Customize Payment message text. The information will be displayed on the store product page.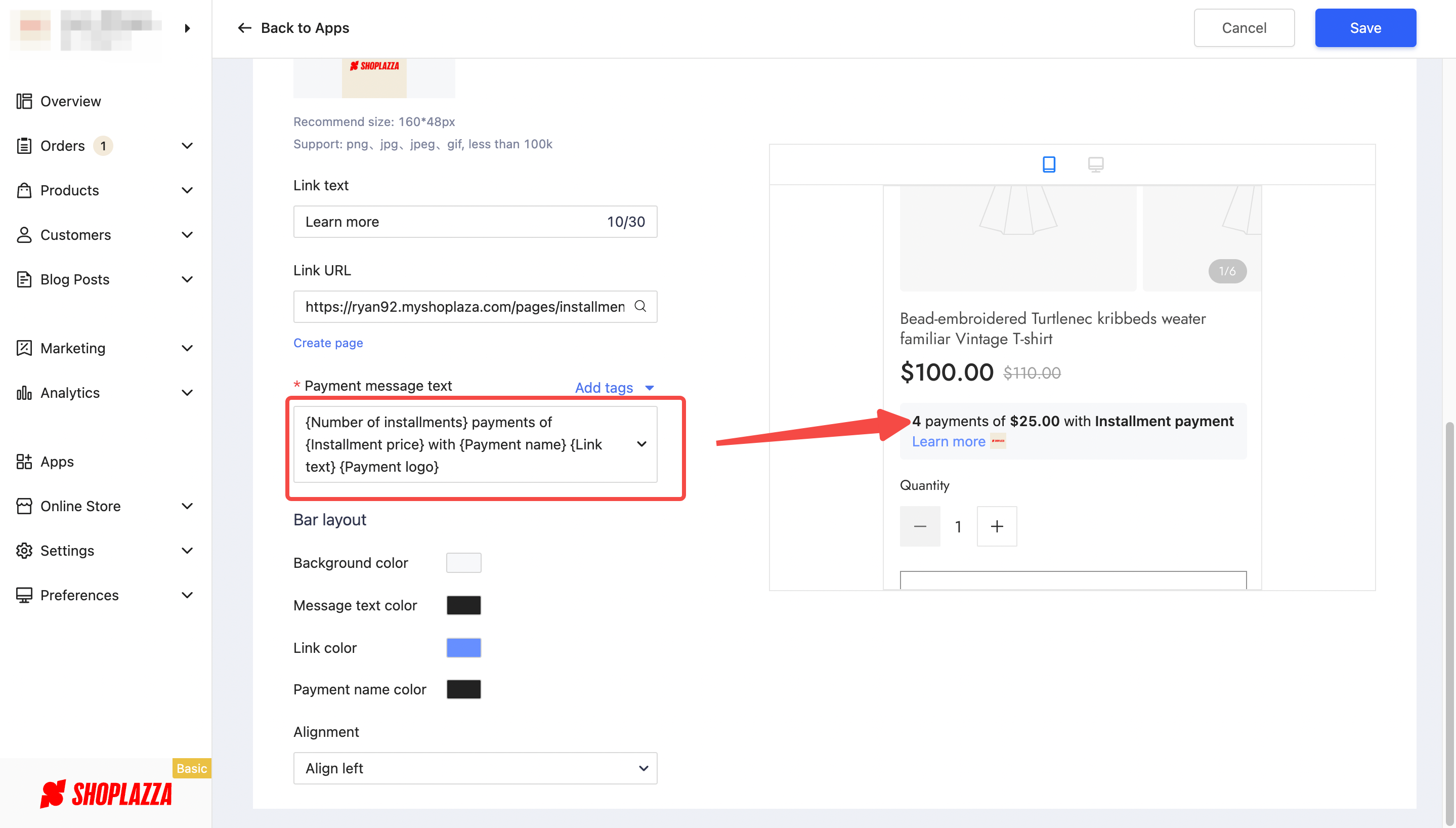 Click the dropdown menu to Add tags.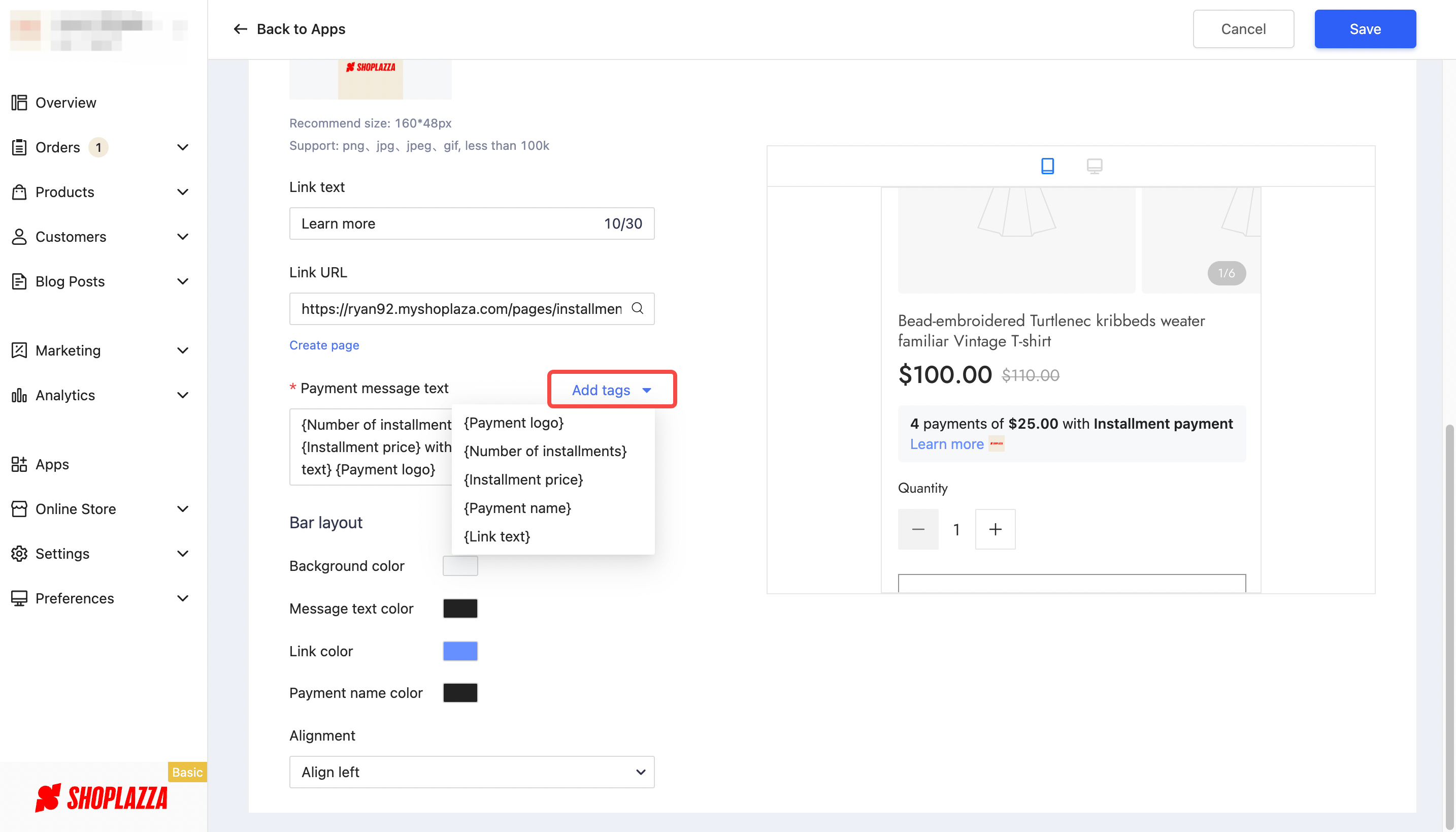 Click the arrow on the right side of the payment message text box to trigger the downdrop menu. Several preset description templates can be chosen here.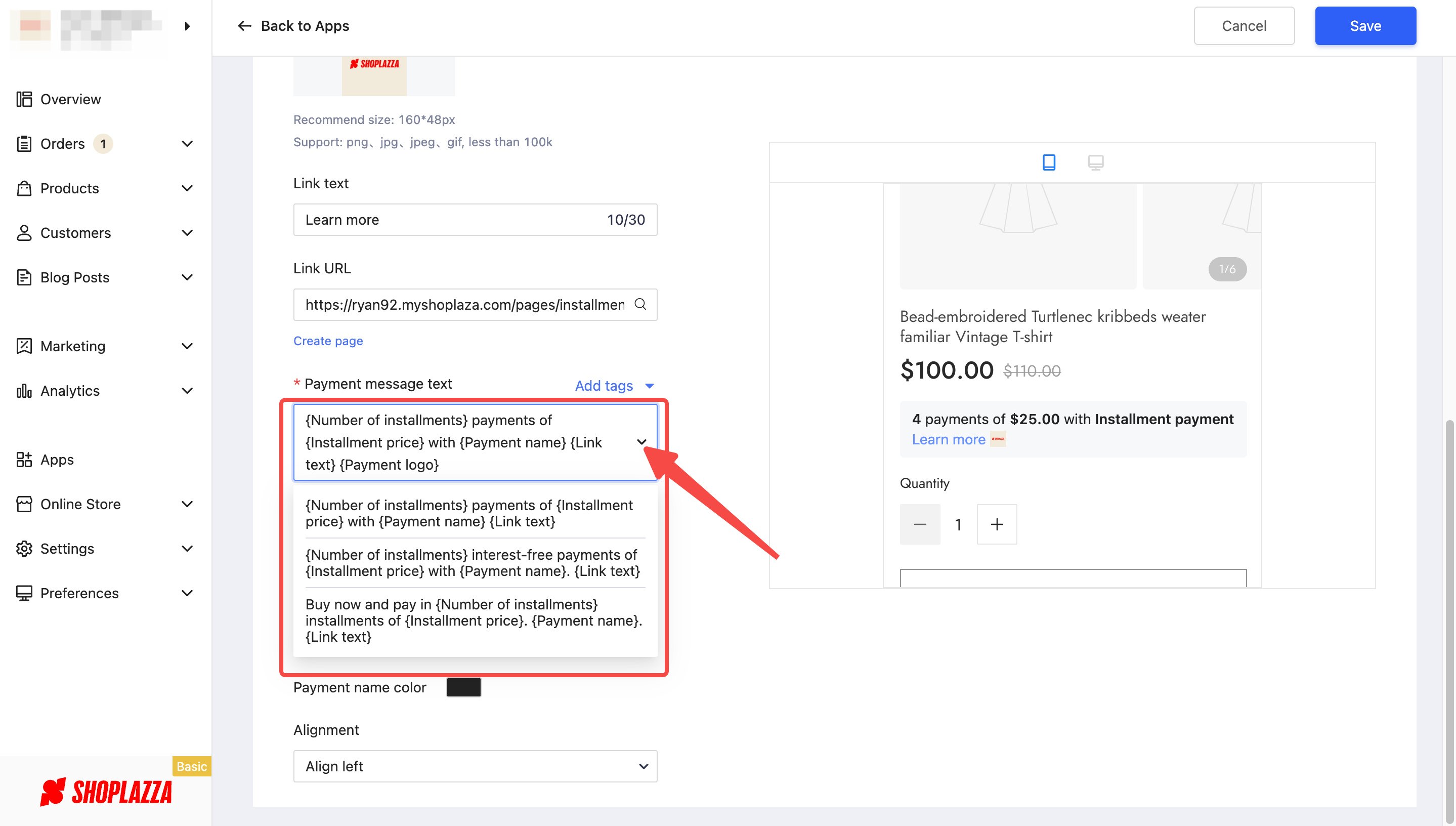 9. Customize the background color for the payment information section. Click the color block in the palette and choose the color.
10. Click Save to complete the setup.