Through the data report of the sales pop, the influence of the sales pop notification on orders placed can be evaluated, which is conducive to marketing campaigns.
1. By switching the time dimension, you can view the data of today, yesterday, last week, and last month.
2. You can select the time interval to view the data.
3. In the ranking column, you can sort according to the number of views, Total clicks, Total orders, and GMV.
4. Click "View report" to see the relevant data of the sales pop, including Image, Title, Variants, Views, Total clicks, Click-through rate, Total orders, GMV, and Conversion rate.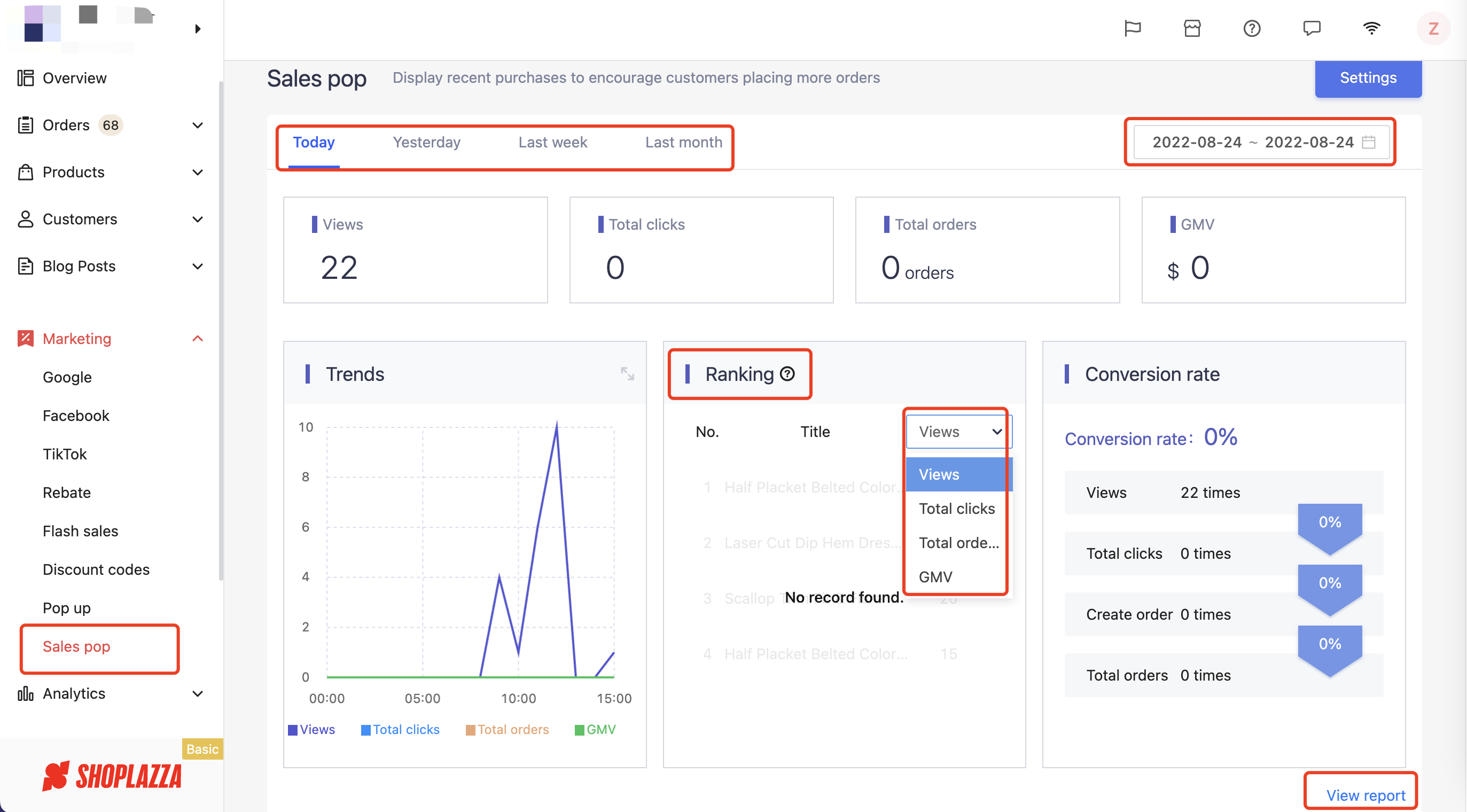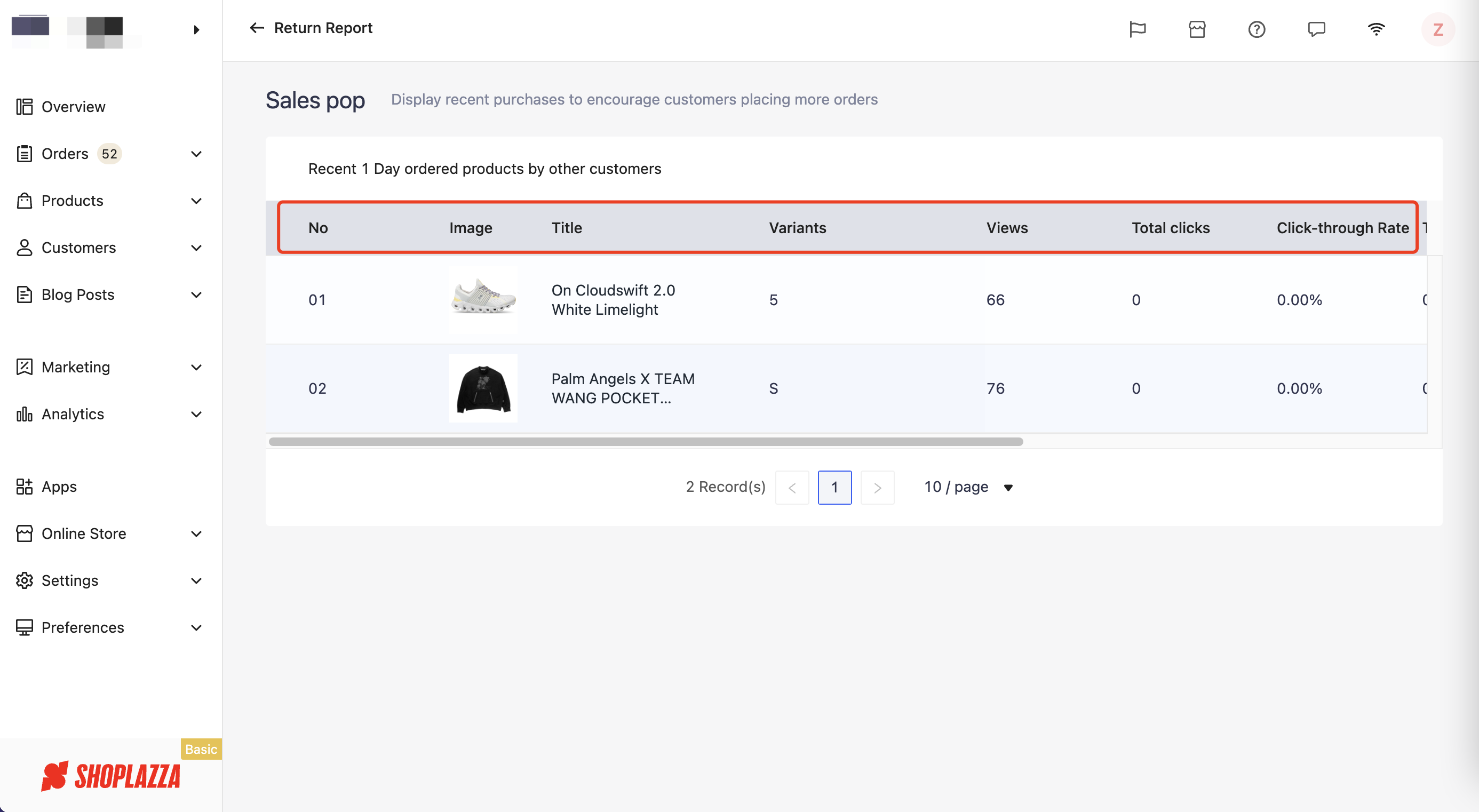 5. You can filter the status to view the scheduled and active sales pop respectively.
6. You can enable the sales pop.
7. Click to return to data report.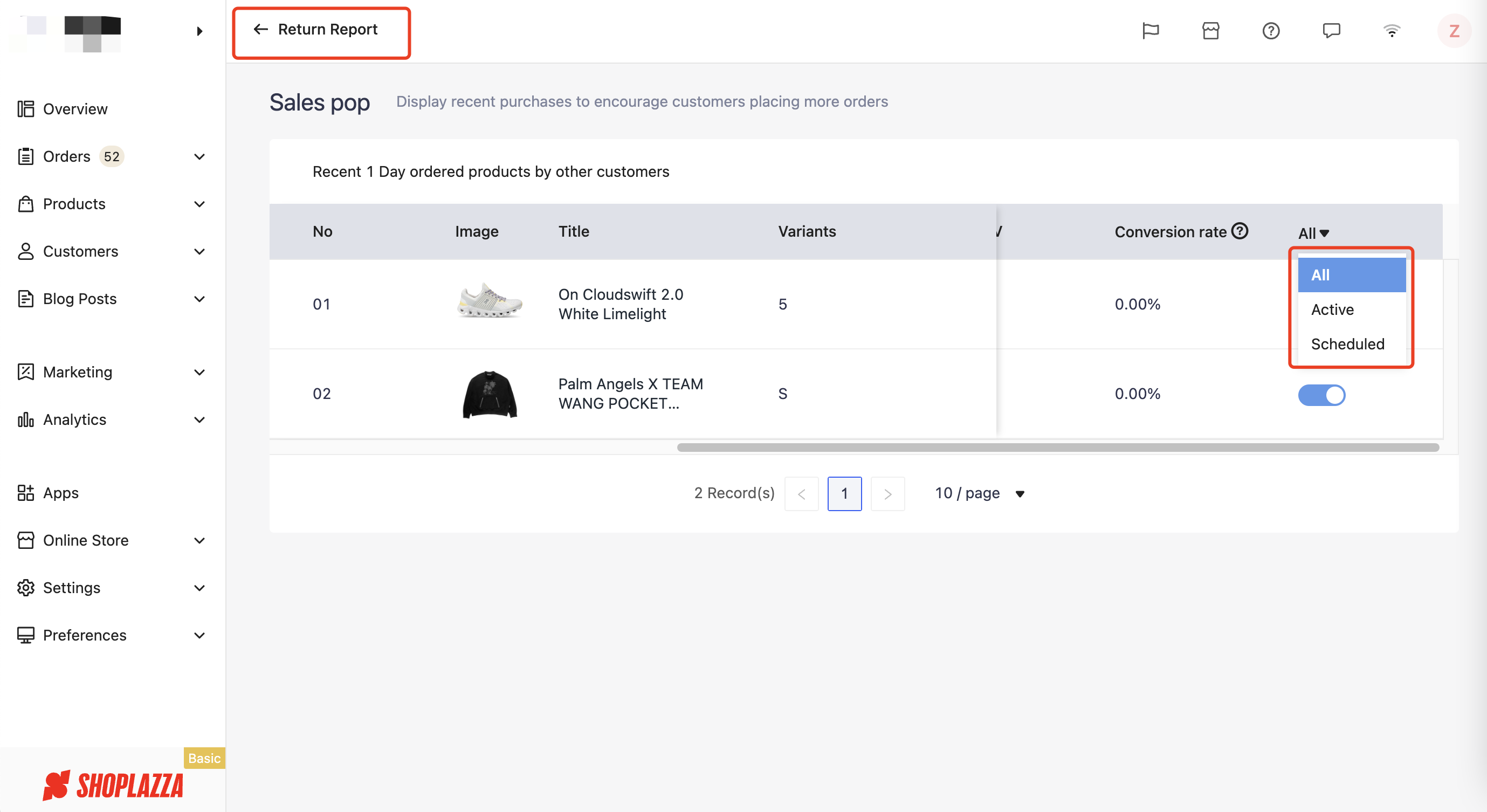 Note
*Transaction conversion rate equals the number of paid orders divided by the number of views and multiply 100%