1. Start here: SHOPLAZZA admin > Marketing > Sales pop.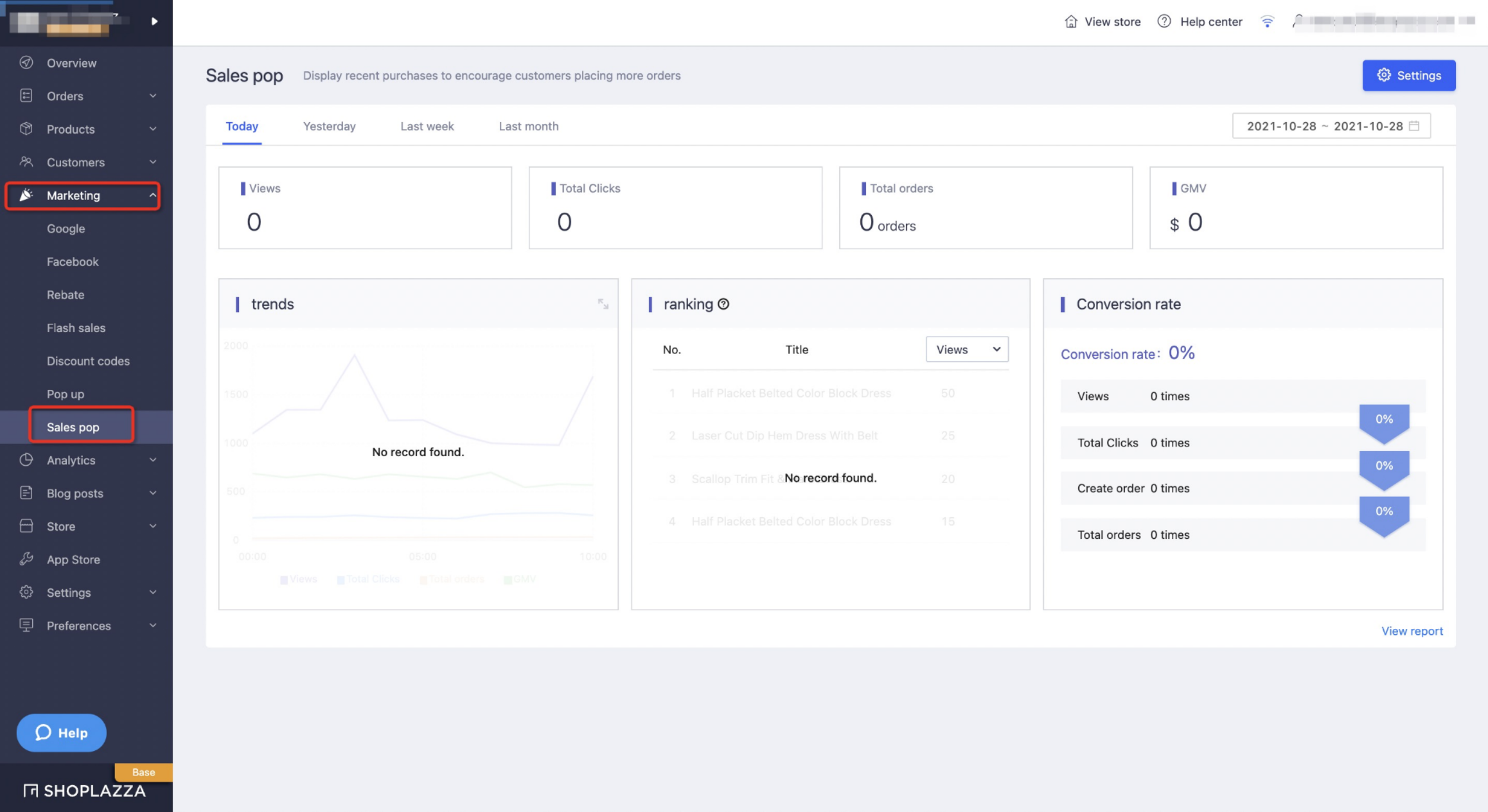 2. Click "Settings" to proceed.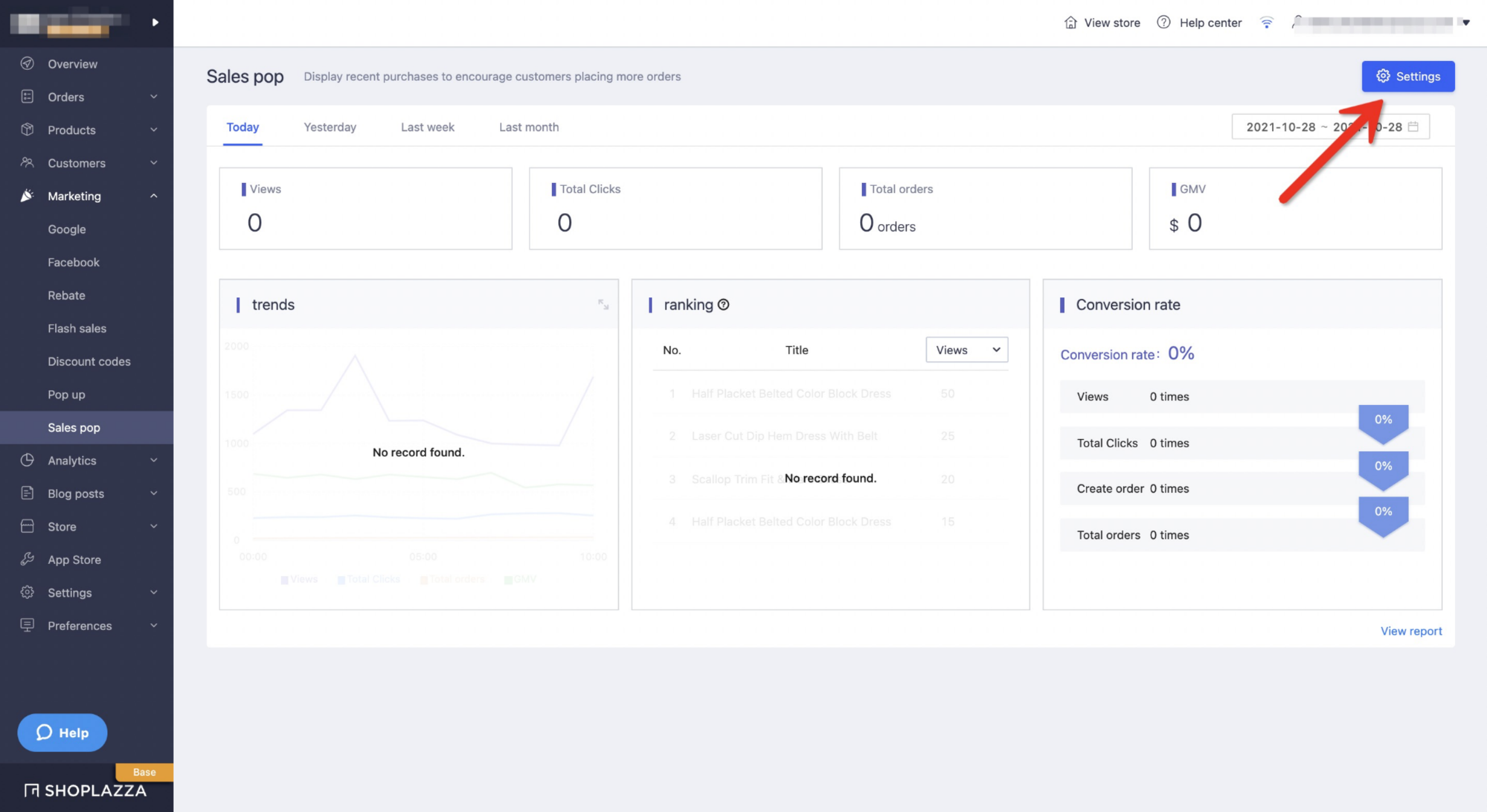 3. Select a template and preview the effects.
4. Edit content and styling.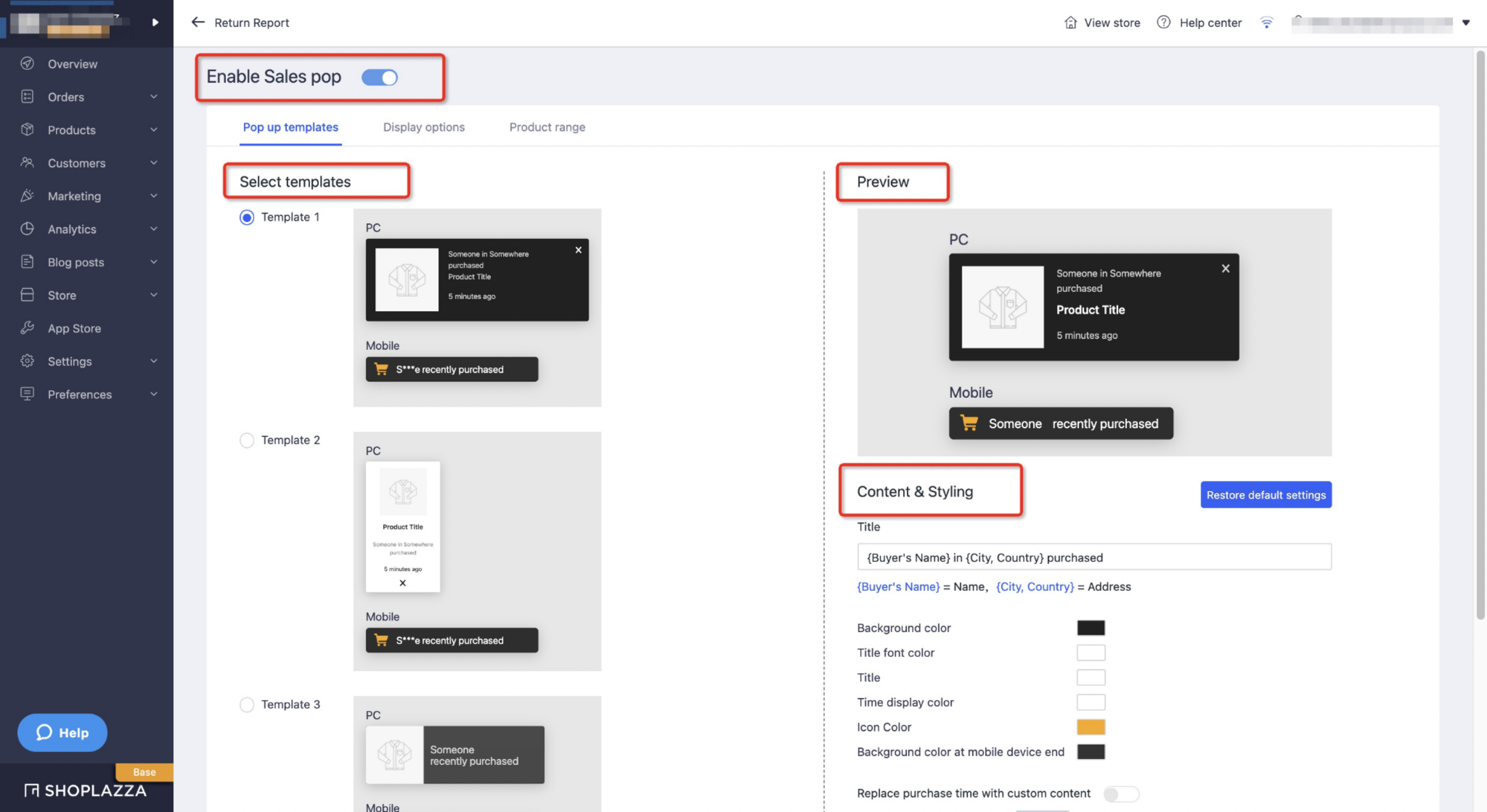 5. In display options, you can set up display duration, interval time, and display times.
6. You can set up display page and position. The display page can be selected, or you can add a URL for displaying pop up.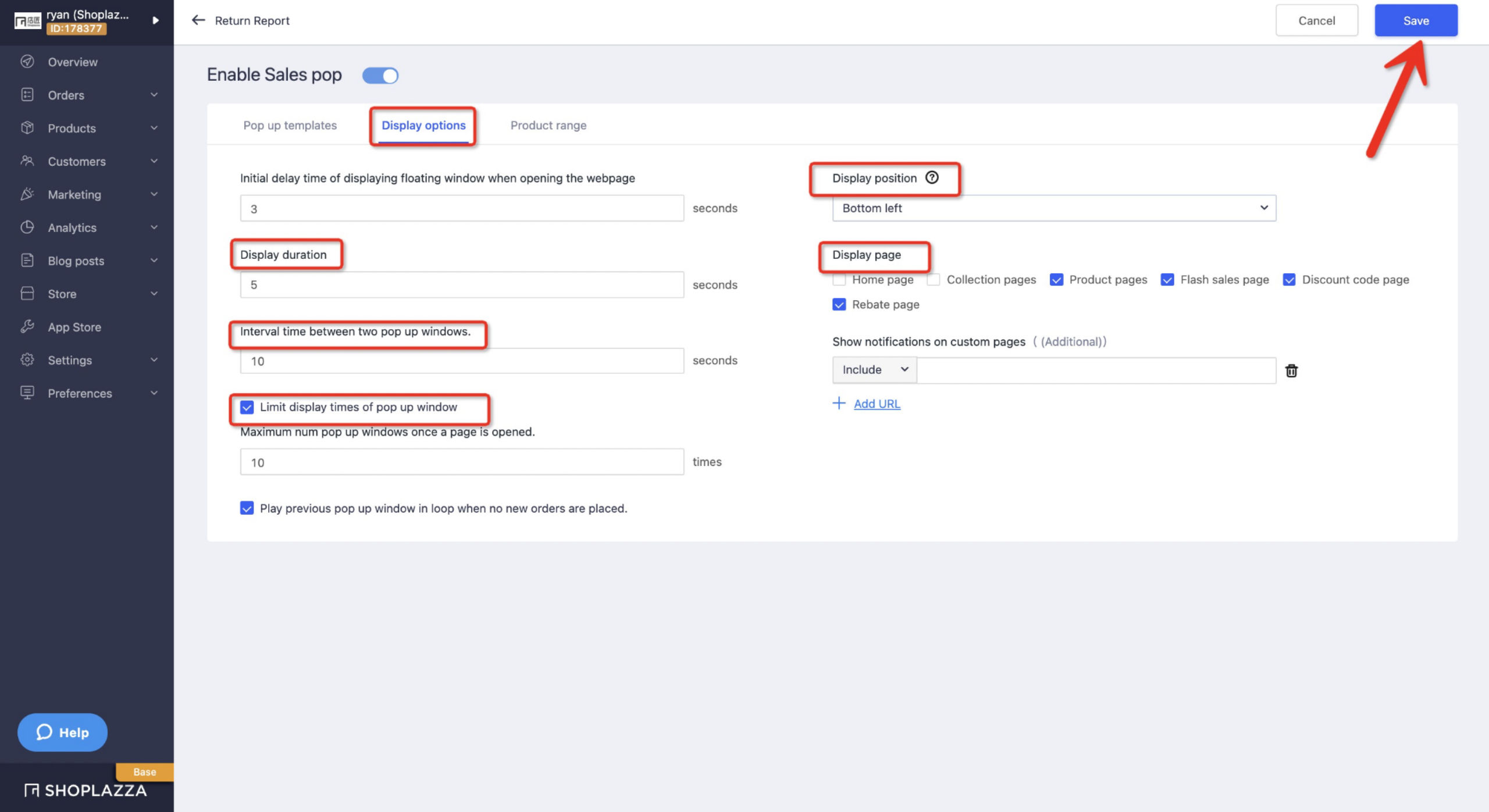 7. In the product range section, you can select the source of the products to display sales pop: all orders (including incompleted and canceled) or recently paid orders.
8. Select the order time: Minute, Hour, Day, Week, or Month.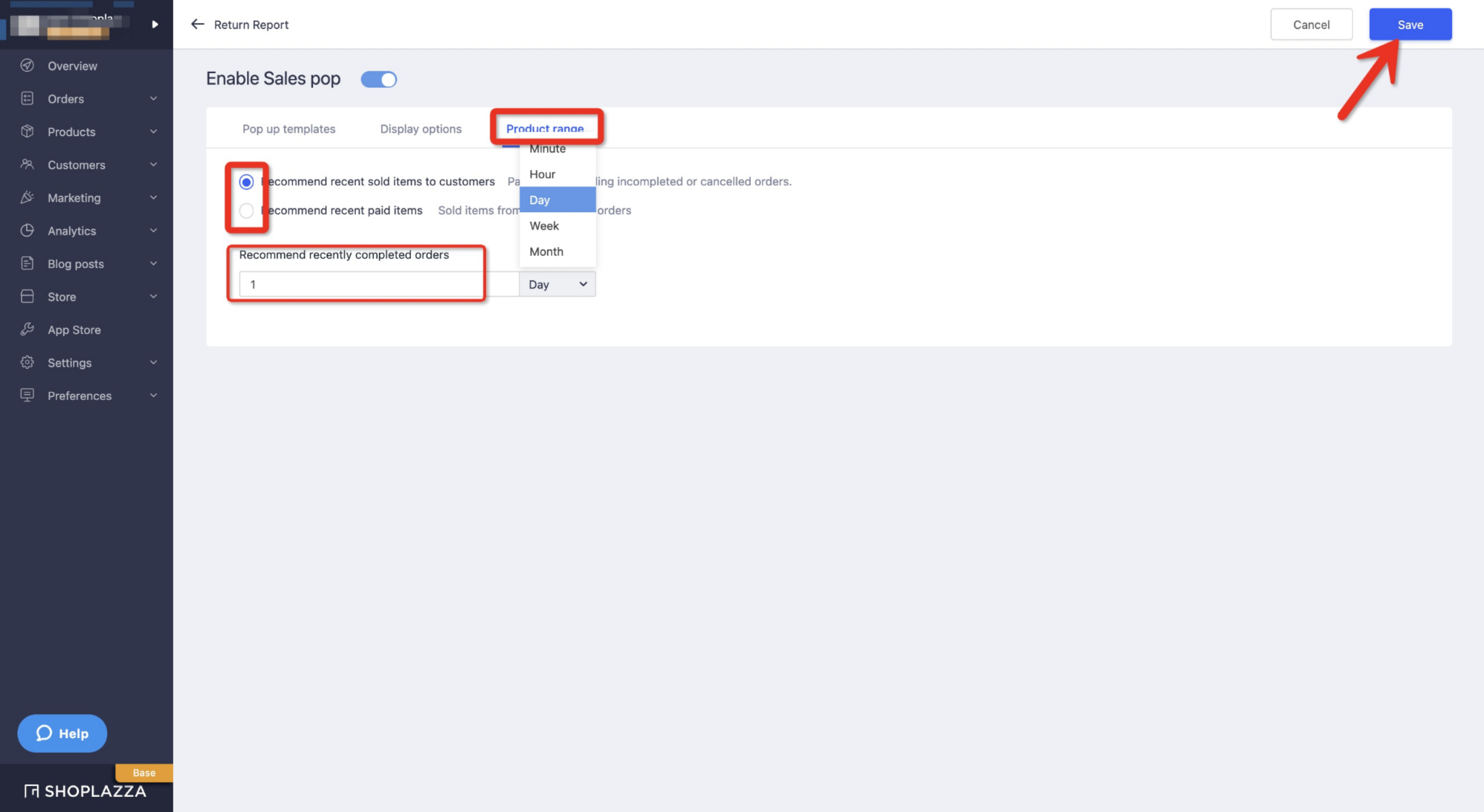 9. Click "Save" to complete settings.