In order to facilitate the unified management of inventory by merchants, Shoplazza provides an Inventory section to help merchants quickly and centrally view product inventory. At the same time, in order to facilitate the merchants to trace the product inventory, Shoplazza provides Inventory history to help the merchants quickly trace the products in and out of the warehouse.
On this Page
How to check product inventory
How to check product inventory?
Start here: SHOPLAZZA admin > Products > Inventory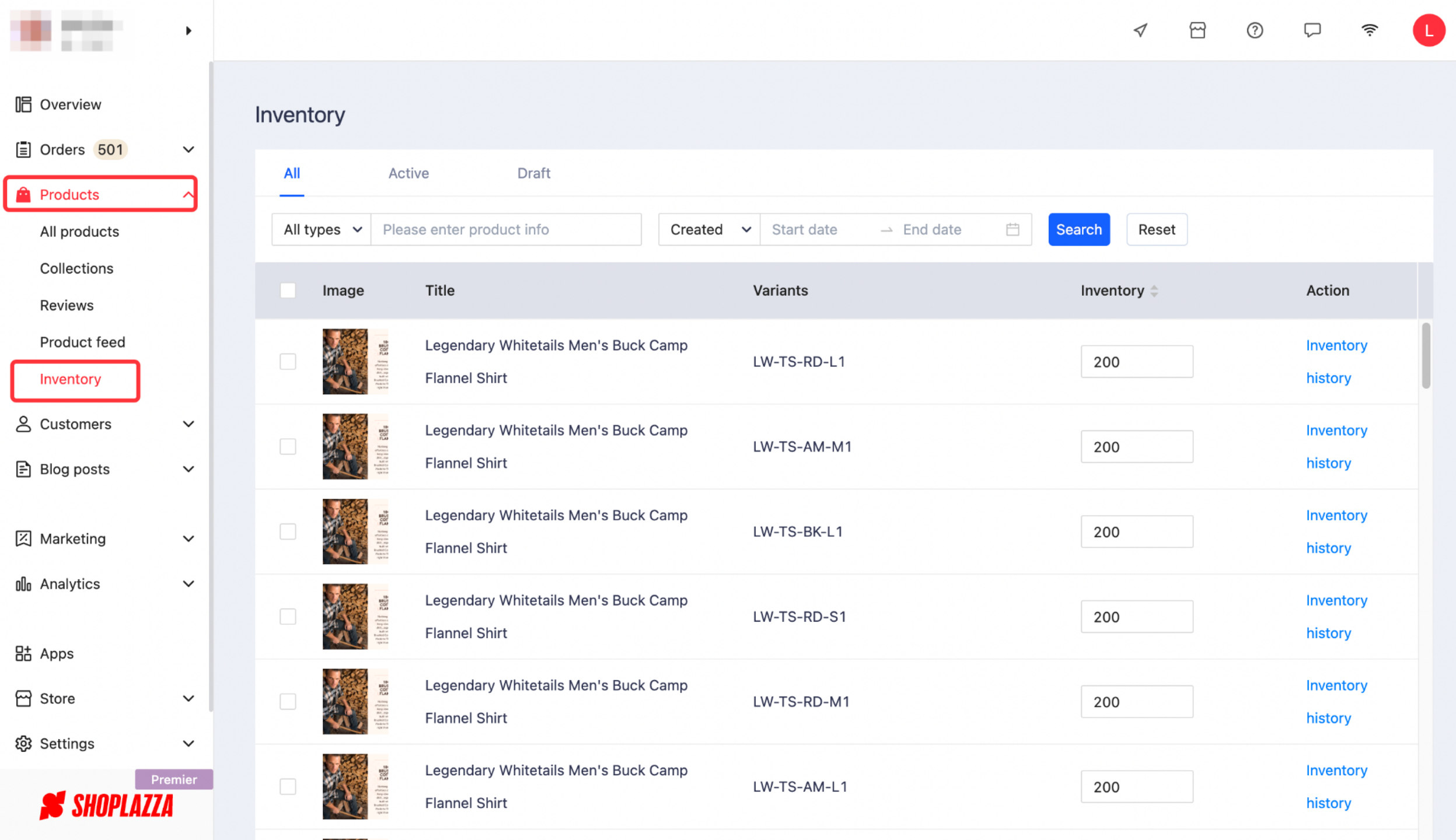 1. Go to the inventory list page.
2. Fill in the specific check conditions (Product title, Vendor and Product ID, etc.) to filter out the specific products that need to be checked for inventory.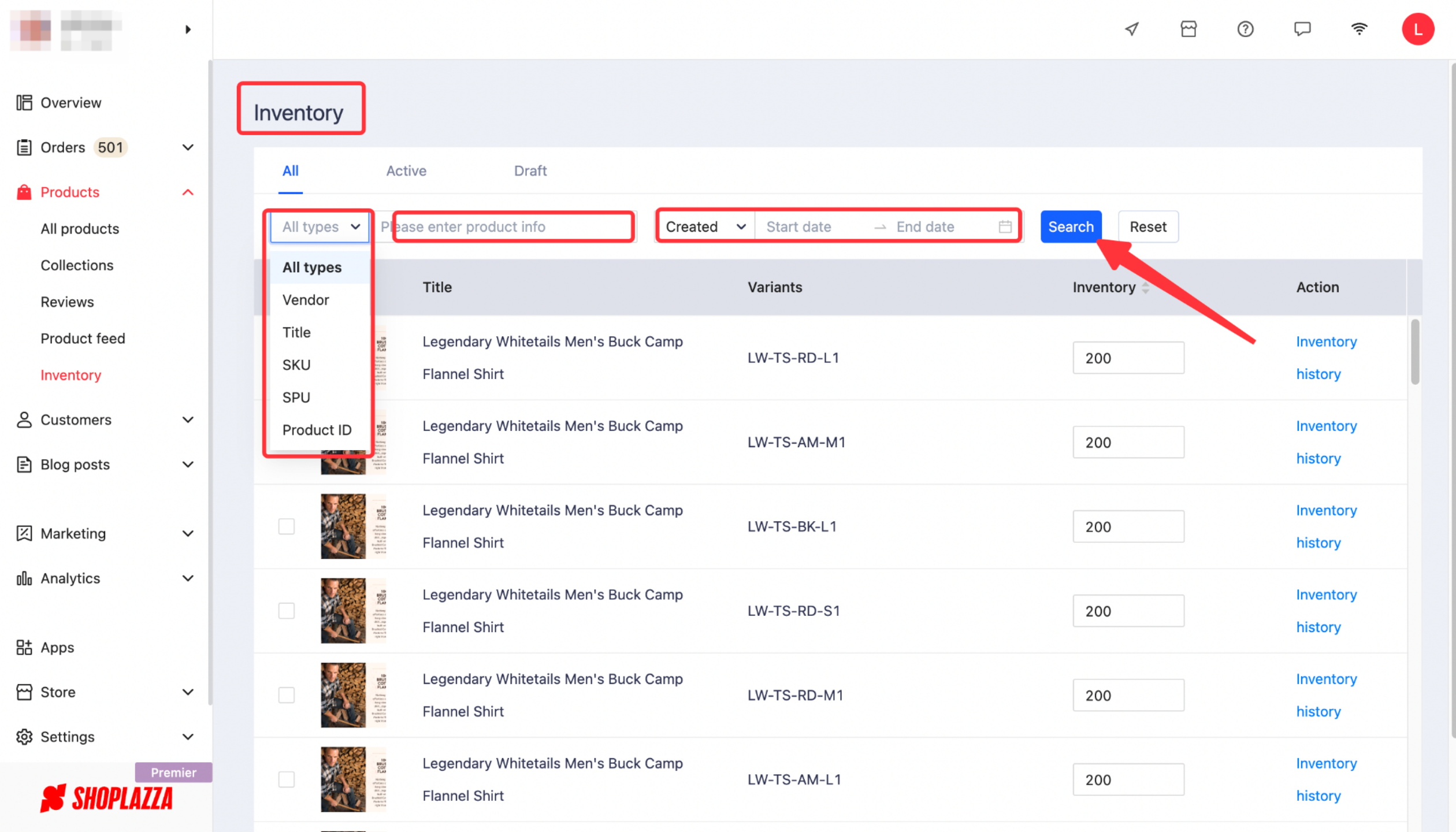 3. After clicking Search, the product that needs to be checked will be displayed on the current page.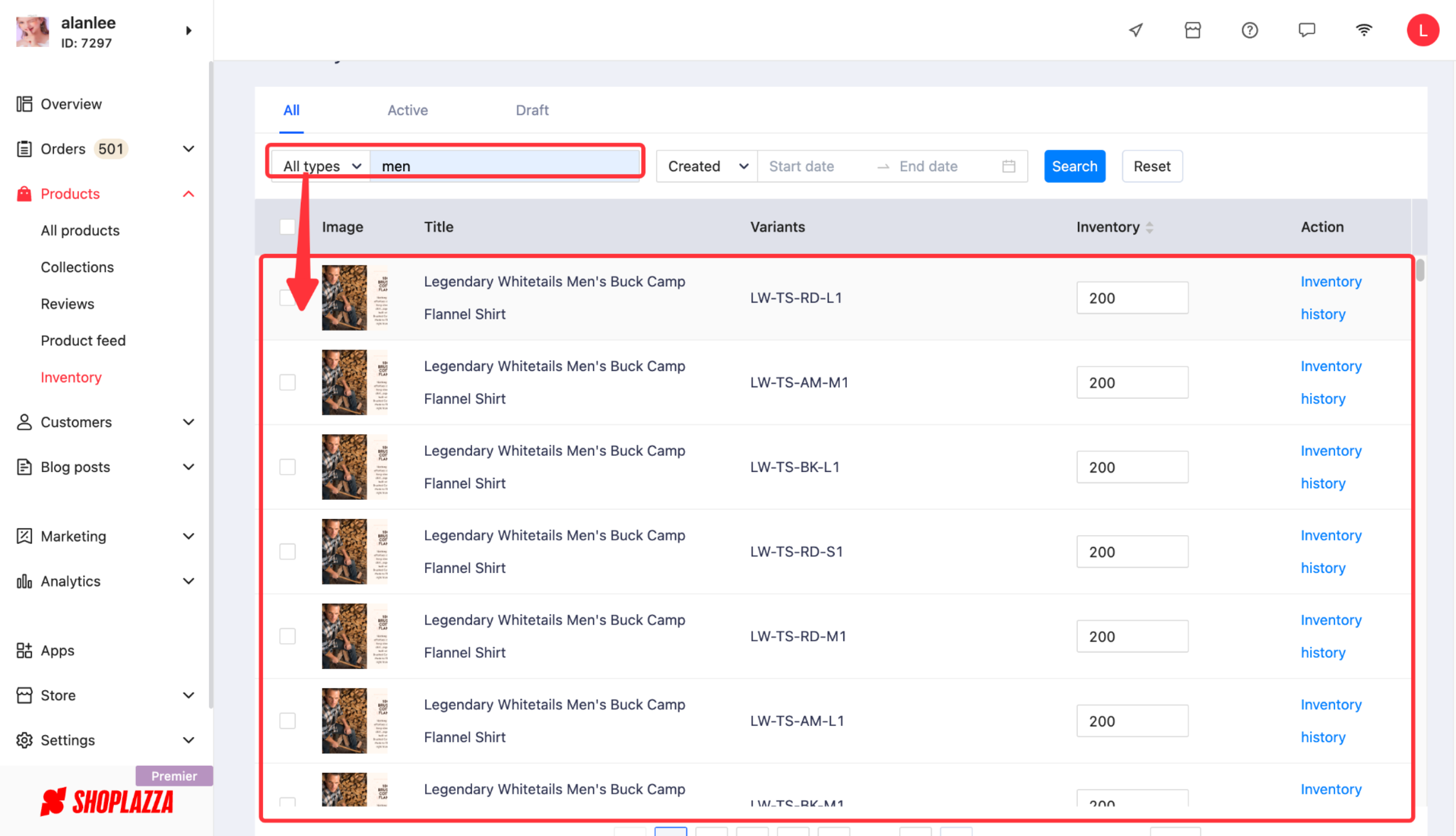 4. If you need to check the historical inventory details of a product, click on the inventory history of a specific product to enter the historical inventory details page, and select the time period to be checked to view the inventory history details of the product.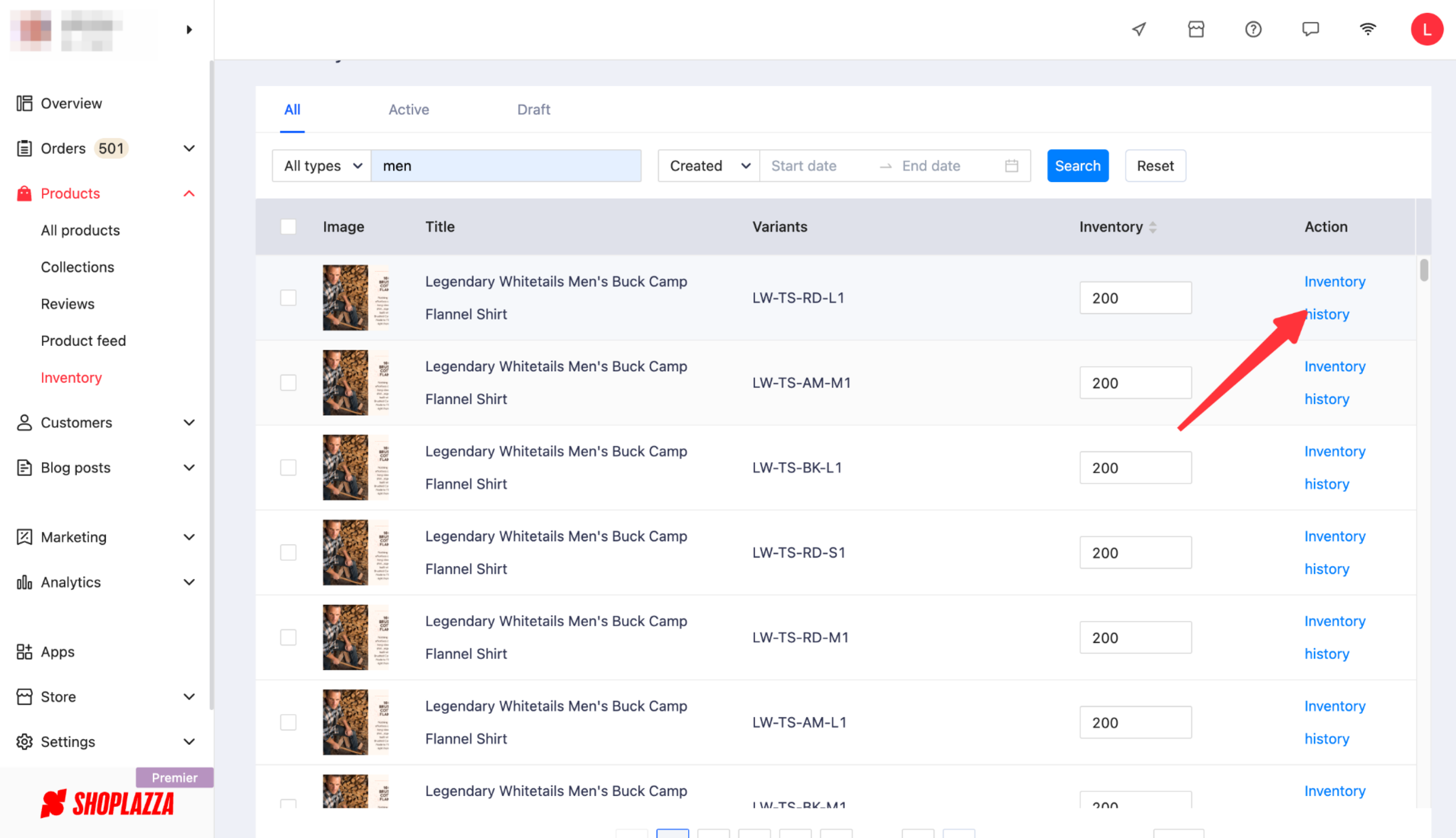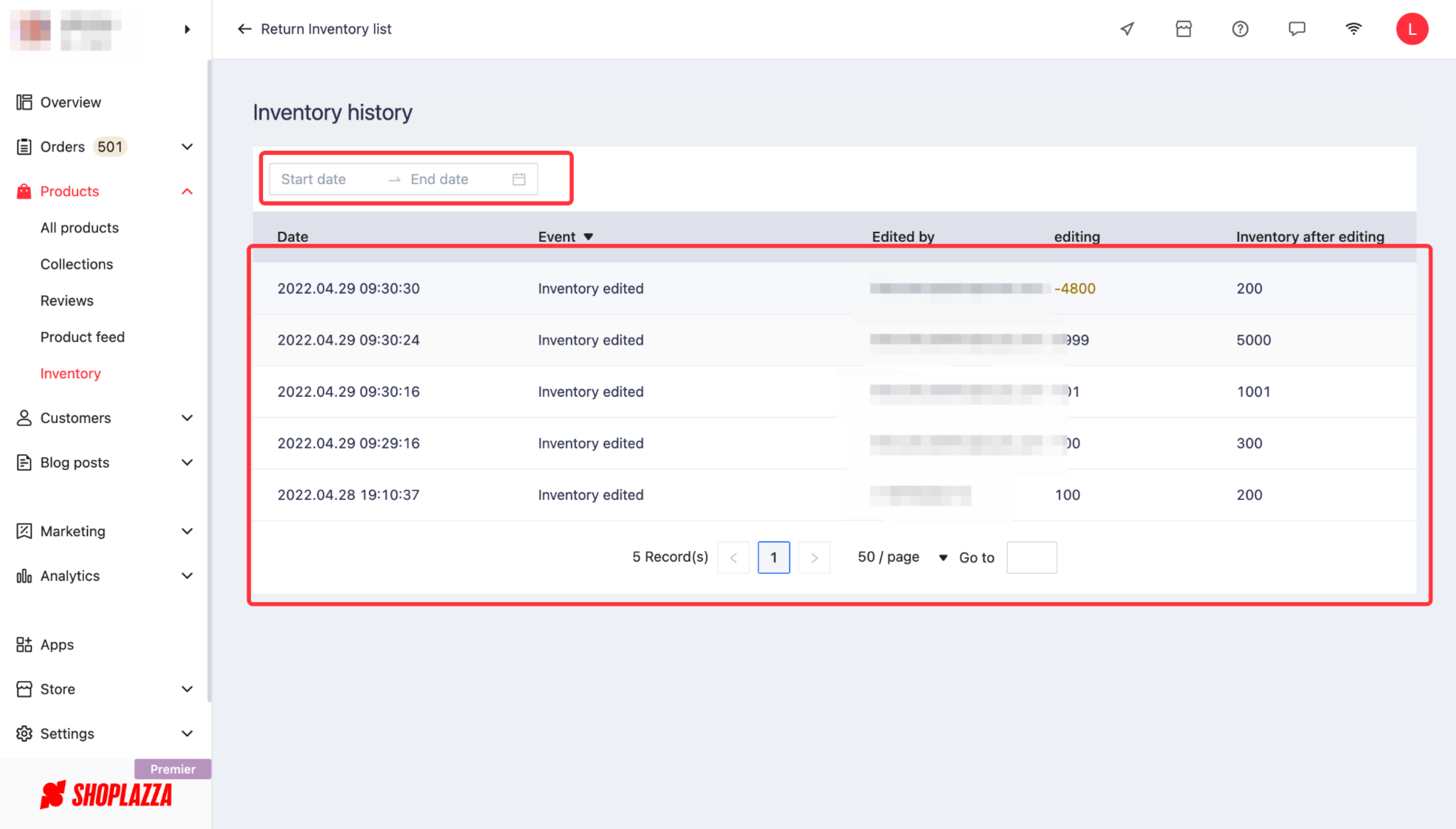 Note
*Products that are not set to track inventory will not appear in the inventory list.