Start here: SHOPLAZZA admin > Marketing > Discount codes
1.Click Create Campaign to proceed.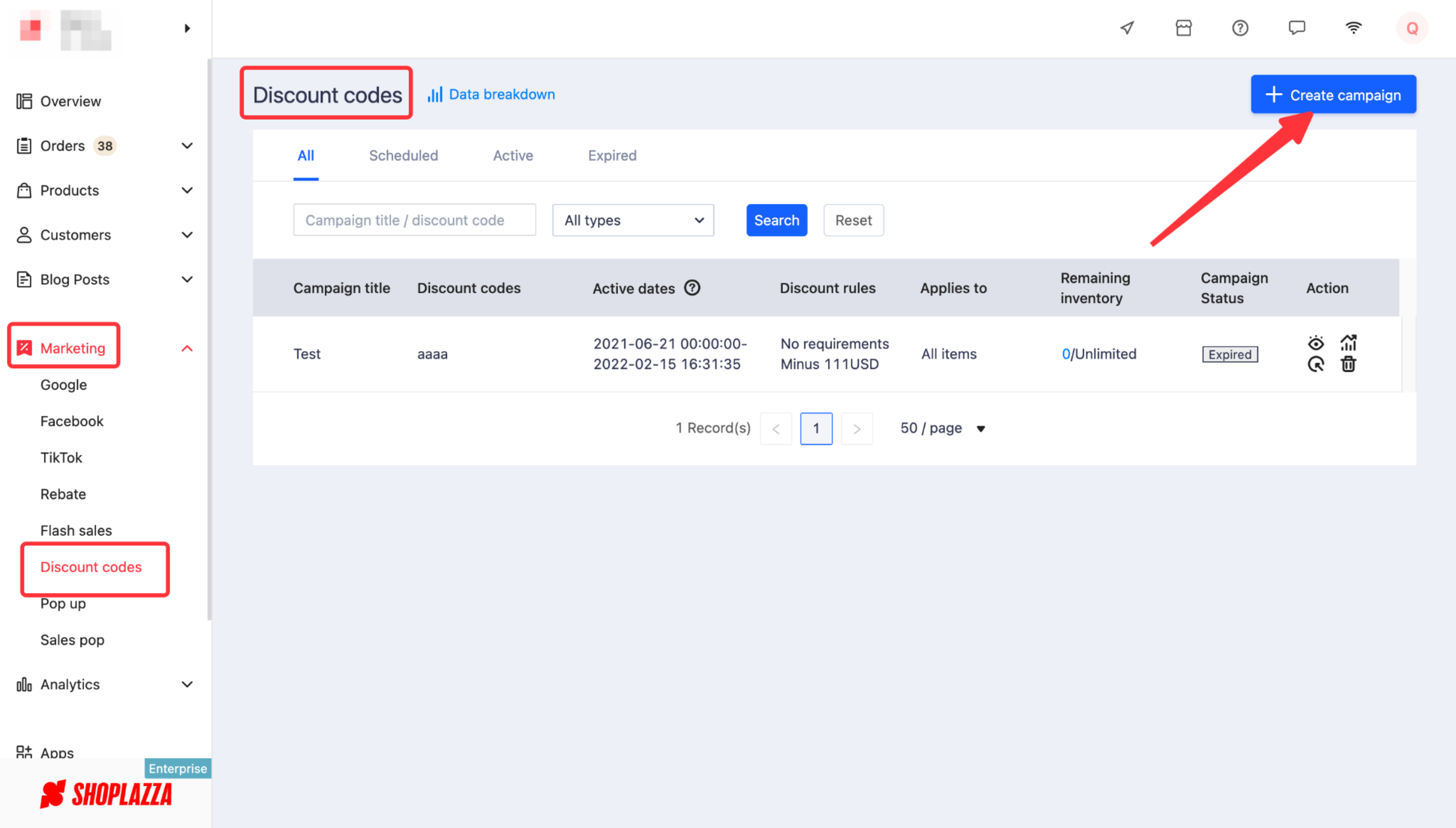 2. Fill in the basic information, which includes the Campaign title and discount code(If have no specific requirement, the code can be generated randomly). You can choose whether to combine the campaign with other discount.
3. Usage rules: set up the active dates, number of limit and usage limit.
4. Discount rules: the discount threshold can be selected from none, minimum quantity of items and minimum purchase amount . If set the rules as none, as long as customers purchase and have an available coupon code, they can use it. The minimum quantity of items and purchase amount must be filled in.
5. The promotion type can be set as percentage discount or fixed amount.
6. The campaign can apply to All products, Specific products or Collections. If you select specific products, you must add products to participate in the campaign and save.
7. The product sorting display can be sorted alphabetically (or in reverse), by price, or by sales volume.
8. You can return to the discount code campaign list at any time to view existing campaigns.
9. Click Next to complete the Campaign page settings.
Set up the discount code campaign banner. The campaign banner can be set as "Fullscreen" or "Centered".
Countdown and reminder messages will be displayed under the banner on the activity page. You can set the color for each part.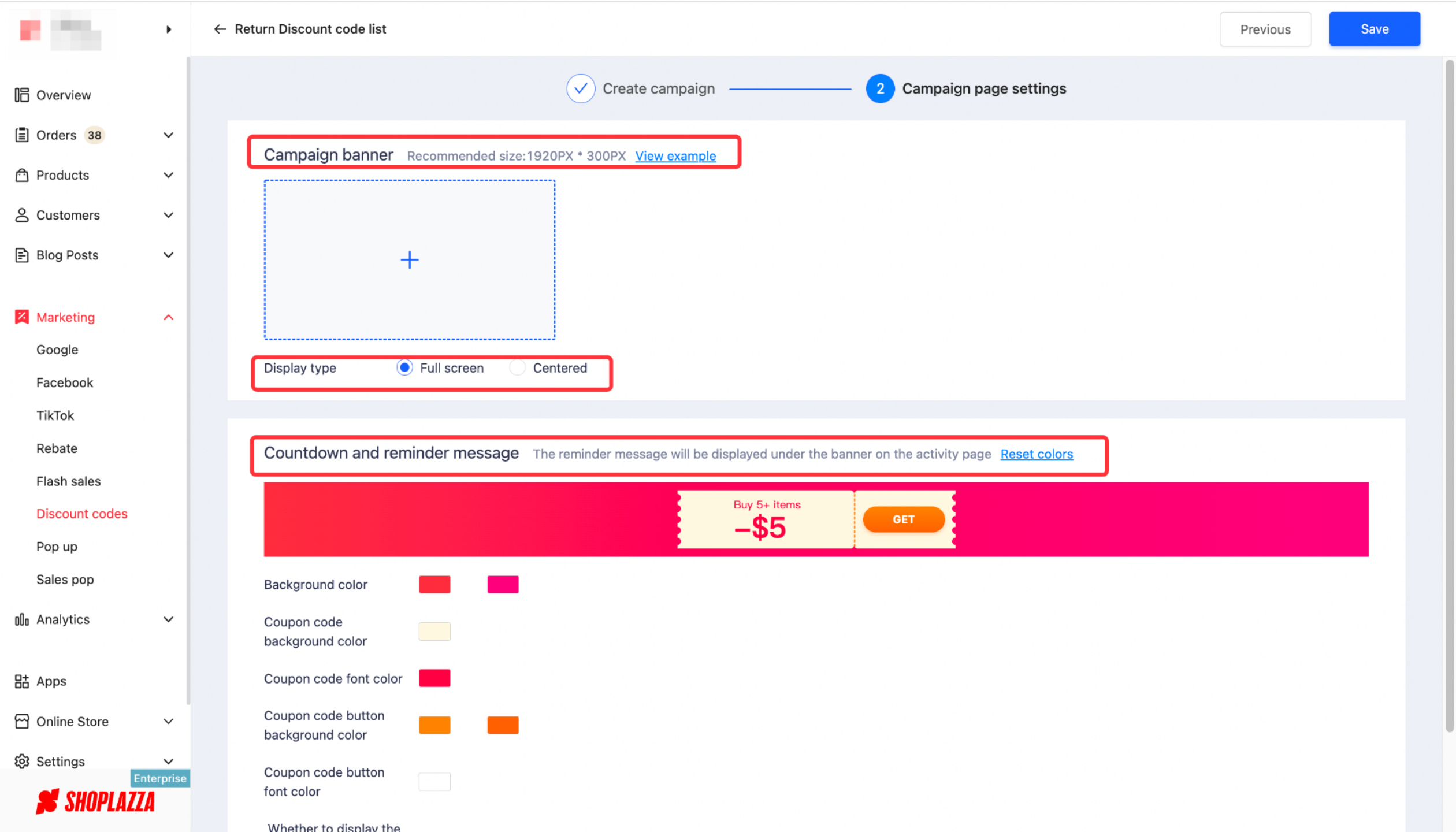 10. Click Save and complete the creation of discount code campaign.
Note
The campaign duration is set based on the time zone of the SHOPLAZZA admin. The start time cannot be earlier than the current time, and the start time cannot be earlier than the end time.