You can archive orders that you want to stop showing in the completed order view list. You can archive completed orders manualy or set them on auto-archiving.
Manual Archiving
1. From your Shoplazza Admin > Orders > Unfulfilled > click Completed.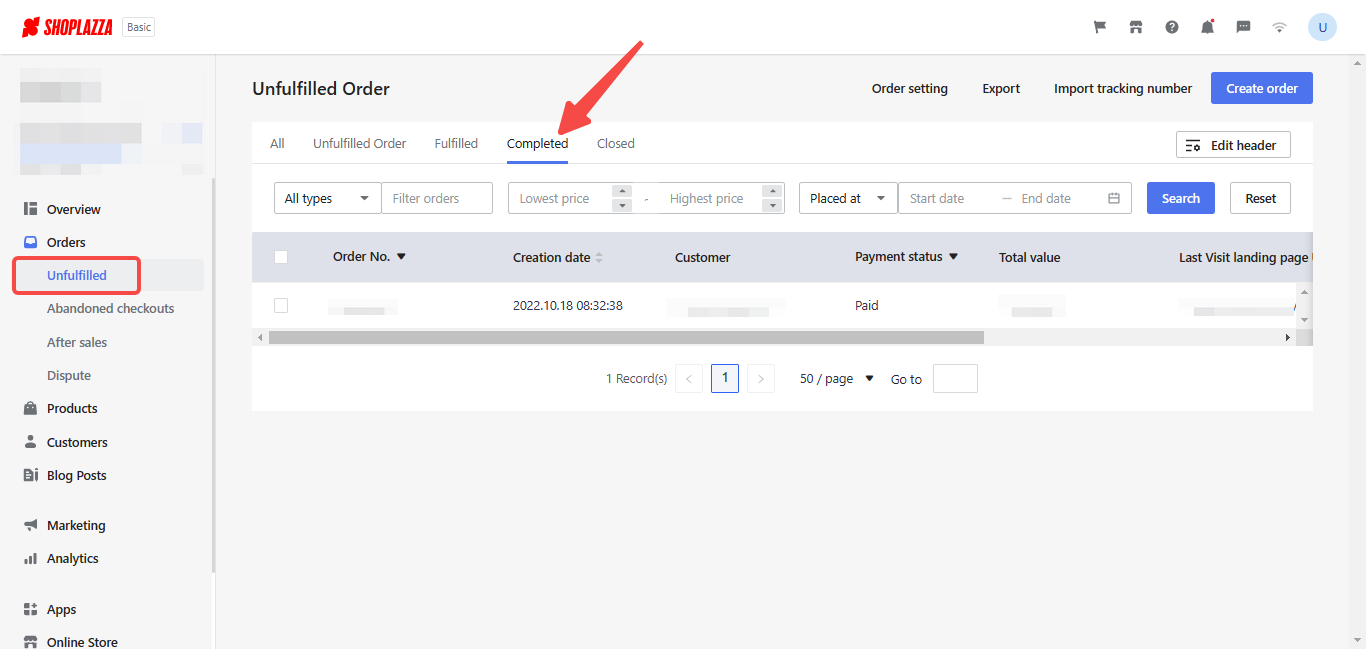 2. Select the completed orders that need to be archived and click Archive.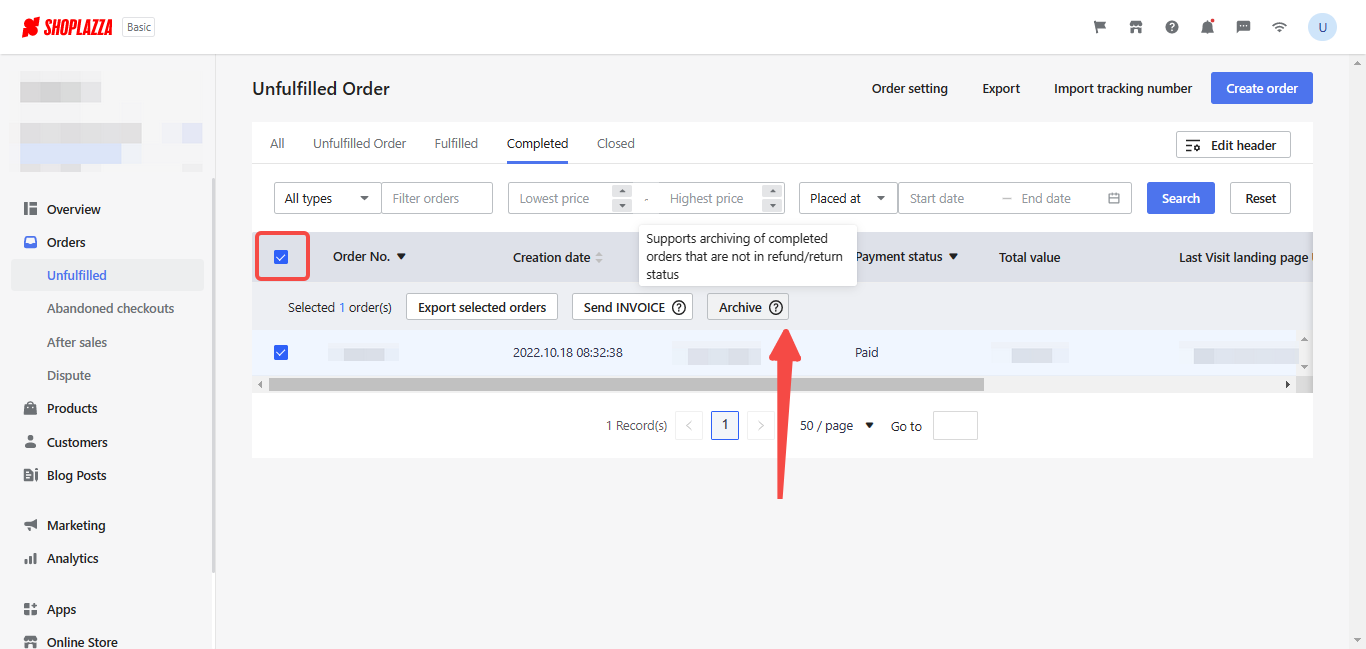 3. Click Ok to archive the selected orders.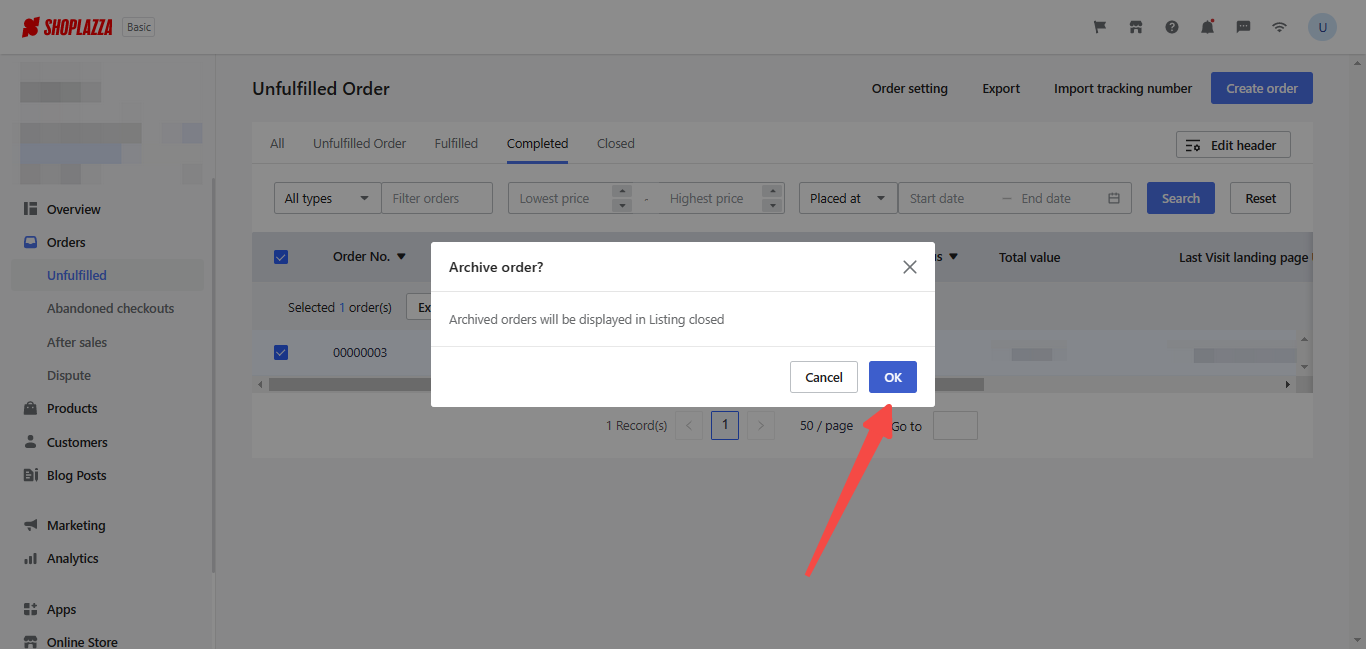 4. You can also archive orders on the order details page of the order.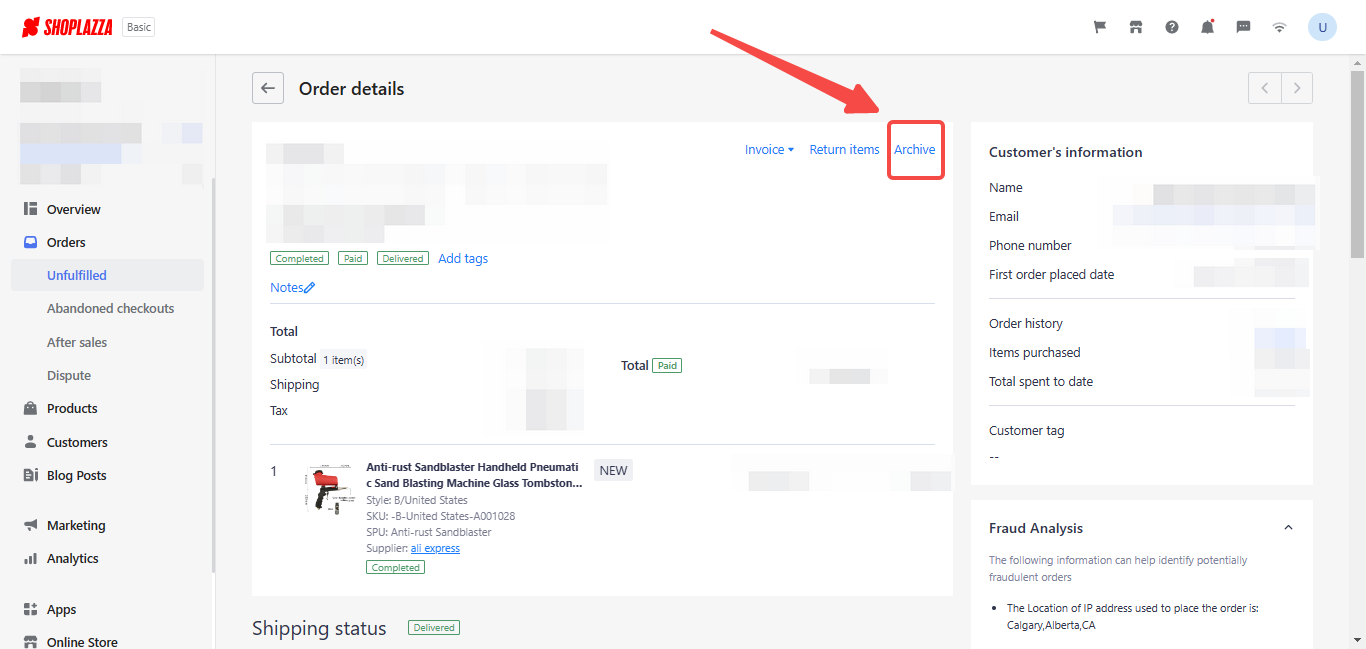 5. Once the orders are archived, they will show up on the Closed order list.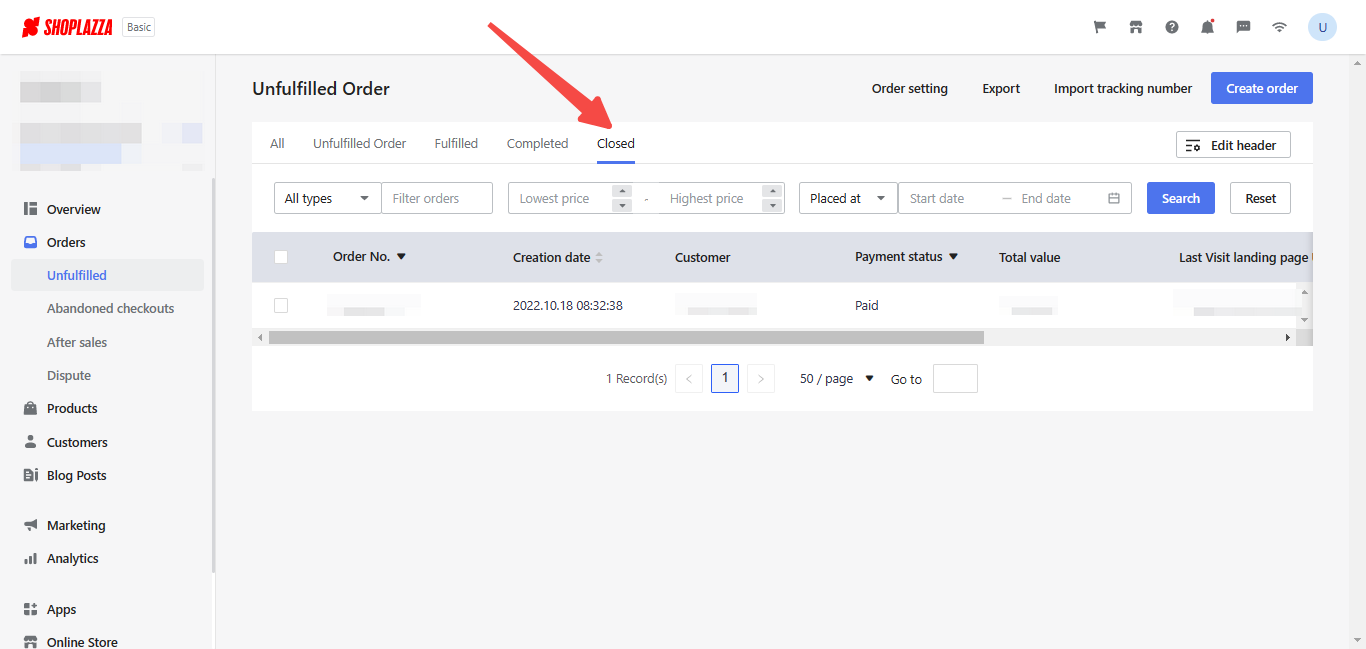 Auto-Archiving
1. From your Shoplazza admin > Orders > Unfulfilled > Order setting > click Auto-Archive Orders.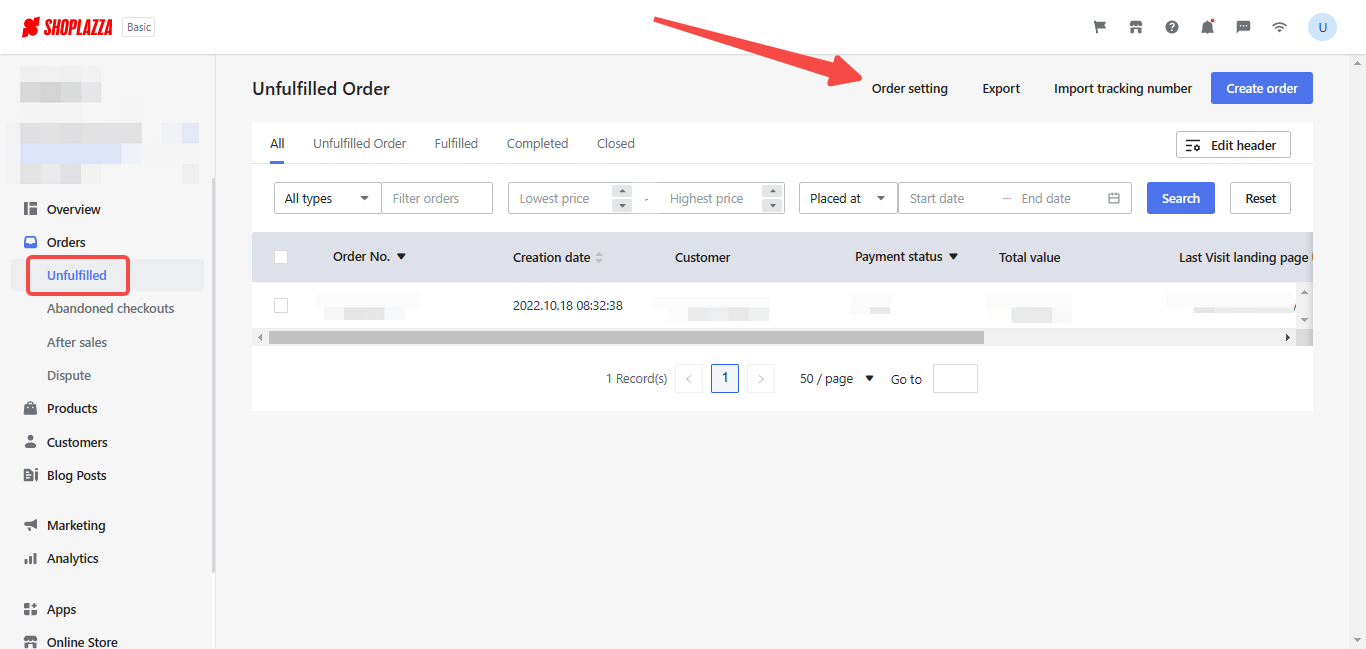 2. After enabling Auto-Archive orders, you have two options to choose from.
Setting up automatic order archiving on the day after the order is completed.
Orders are automatically archived when completed.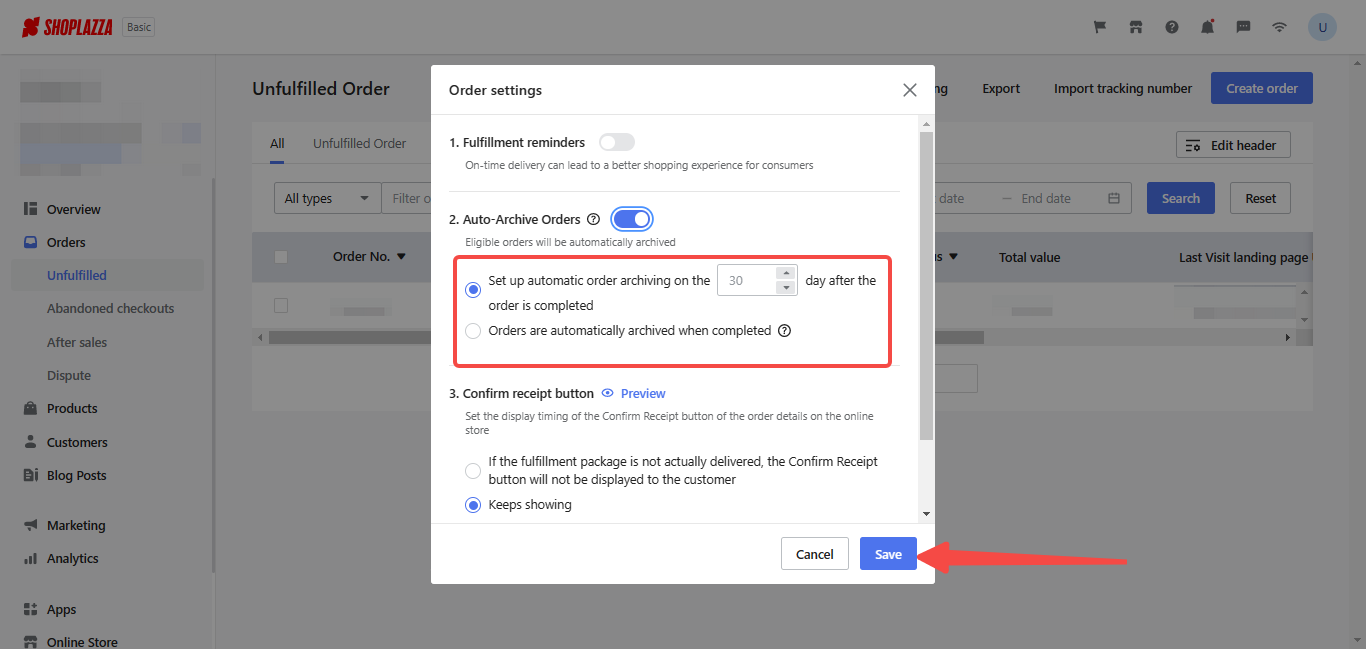 Archived orders are removed from the completed list and moved to the closed list. To view archived orders merchants will need to navigate to the closed list.
Note
Only completed orders can be archived. When a completed order is in the refund/return status, it cannot be archived.
Orders can be automatically archived when the order is completed or after an order has been completed for a period of time.
Related Topics