You can create and assign custom pages to your online store in the Shoplazza theme editor.
A custom page can be beneficial in the following ways:
Creating a customized page designs adds personality to your store

A Refined webpage designs attract more customers and may convert to sales increase.
Creating a customized page
1. From your Shoplazza Admin, go to Online Store > Themes > And click the Customize button.
2. Once the theme editor loads in, click the drop-down menu located on the top center of your screen and select Pages.
3. Click Add page to assign created pages to this default template.
4. Here, enter a name for your new page template and assign existing content.
Note
You must assign at least one existing page to complete this process. If you wish to edit on the default template, you may remove the assigned pages by clicking each section once you are in the theme editor.
5. Click Create to add a new page.
In the Actions drop-down menu, you are given the options to do the following:
Assigned pages

: Review what pages have been assigned to this custom template.

Select pages

: Assign other existing content to this page.

Rename

: alter the name for this custom template.

Duplicate

: Create a copy of this custom template.

Delete

: This will erase all saved editing.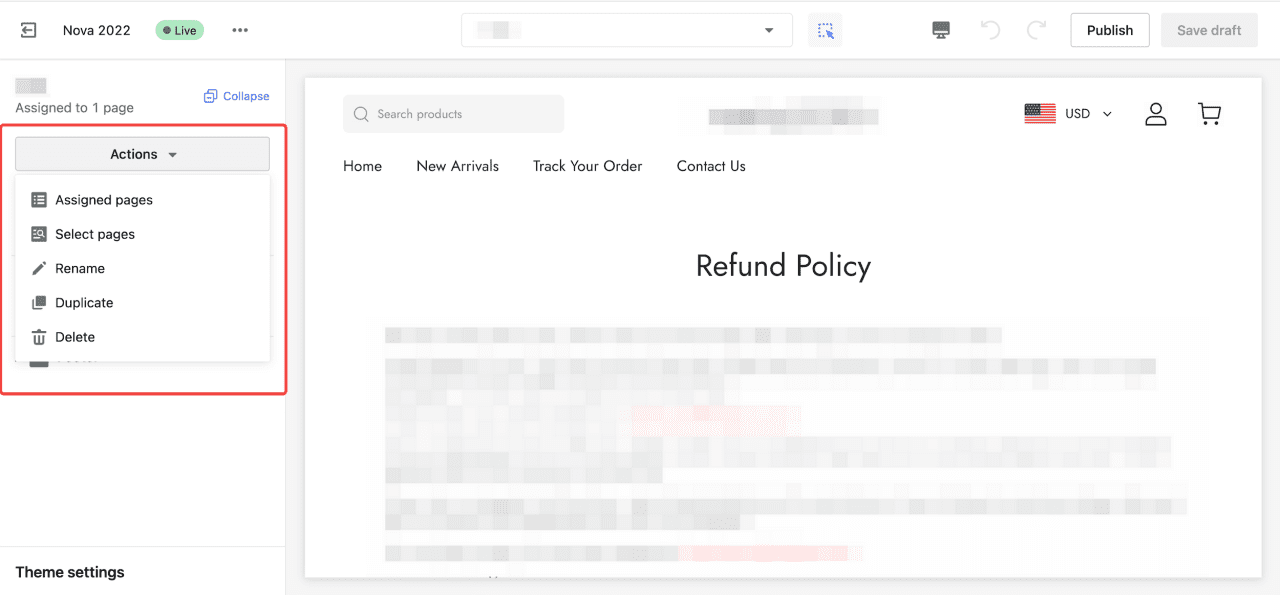 On this page, you are able to customize your new page template by adding sections or importing more customized content.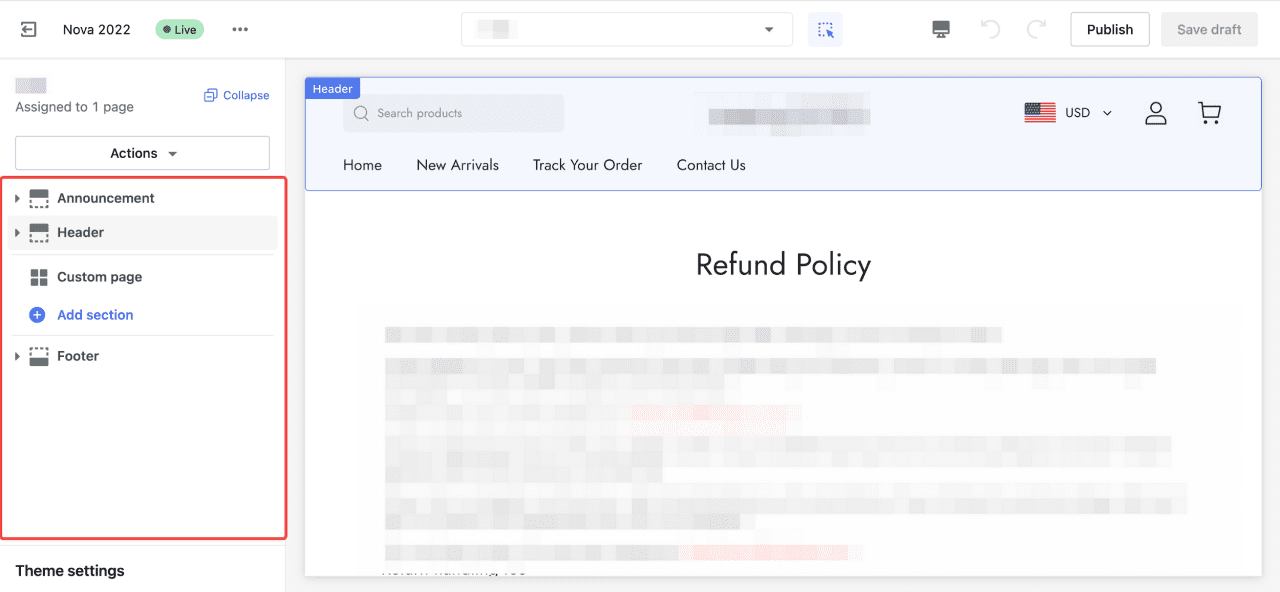 If you followed along with this tutorial, you now know how to create a custom page for your online store.