Set different page content and layout for different products, which can be achieved by creating a product page and linking products. You can create a new product page and link the product to the page. The content and layout of this page are only valid for the assigned product.
1. Start here: Online store > Themes > Customize > Product > Create product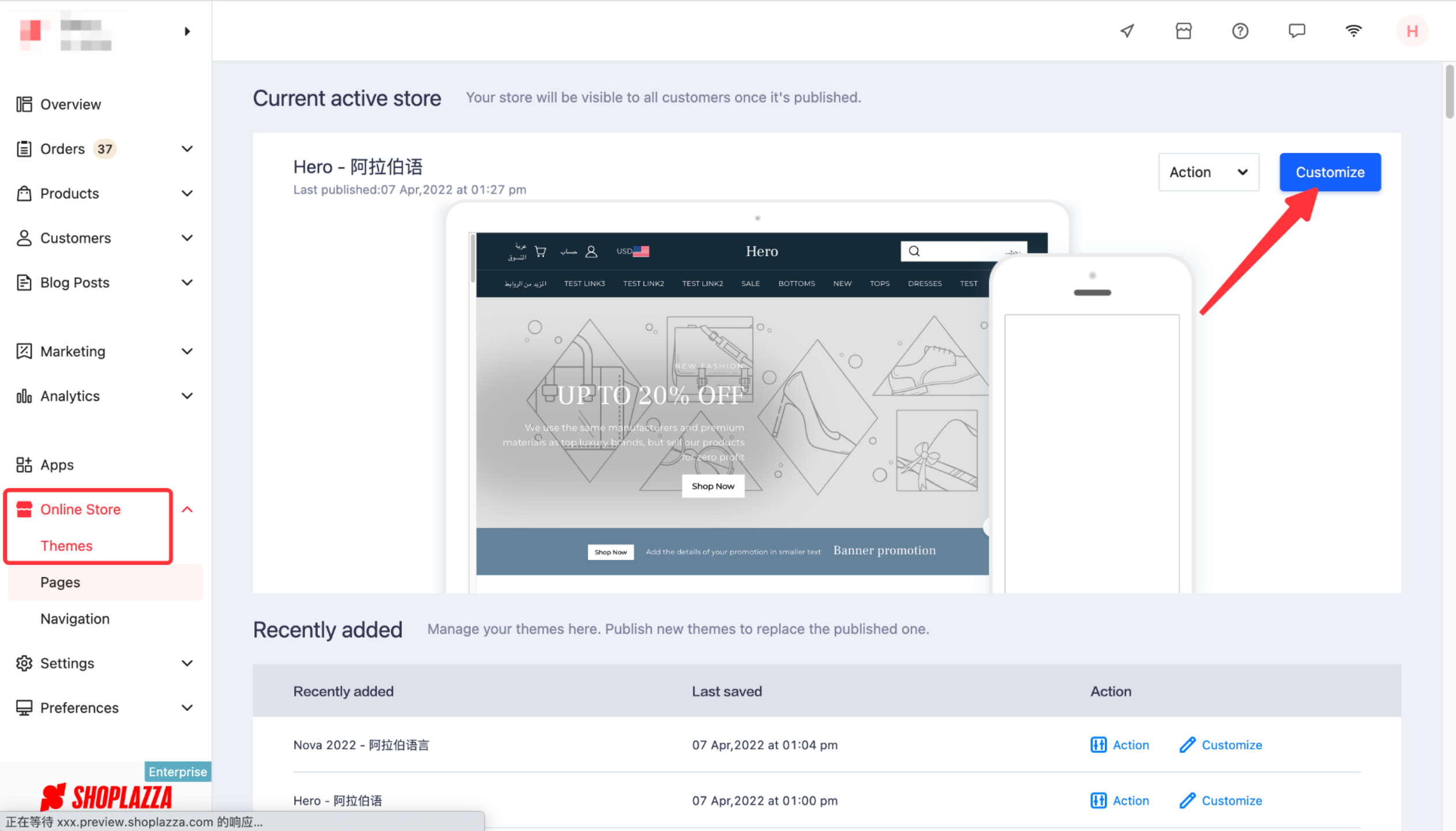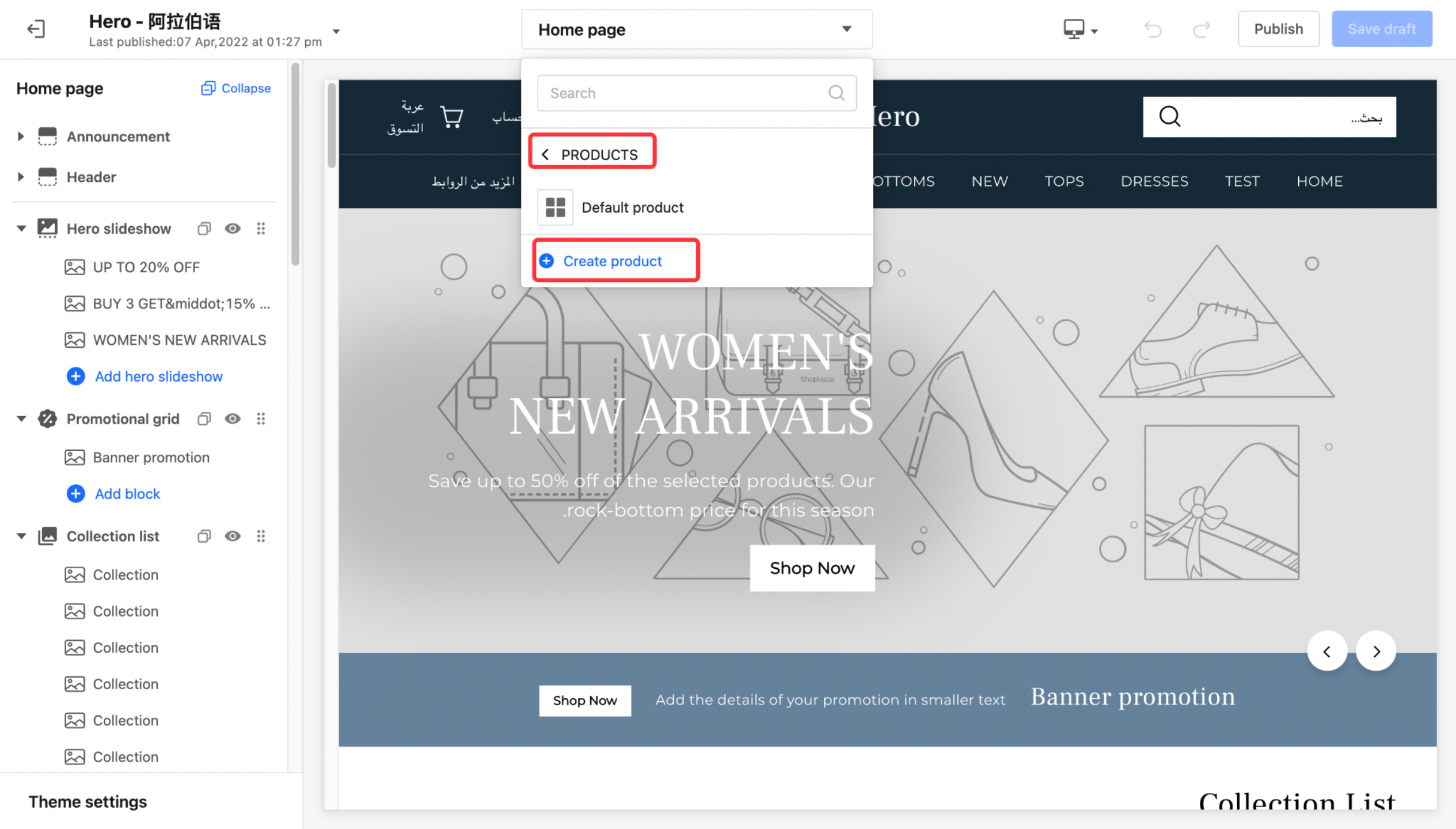 2. Create Product Page: Click Create Product, a pop-up window will show, select the product you want to design, and click Create to get the product's exclusive page.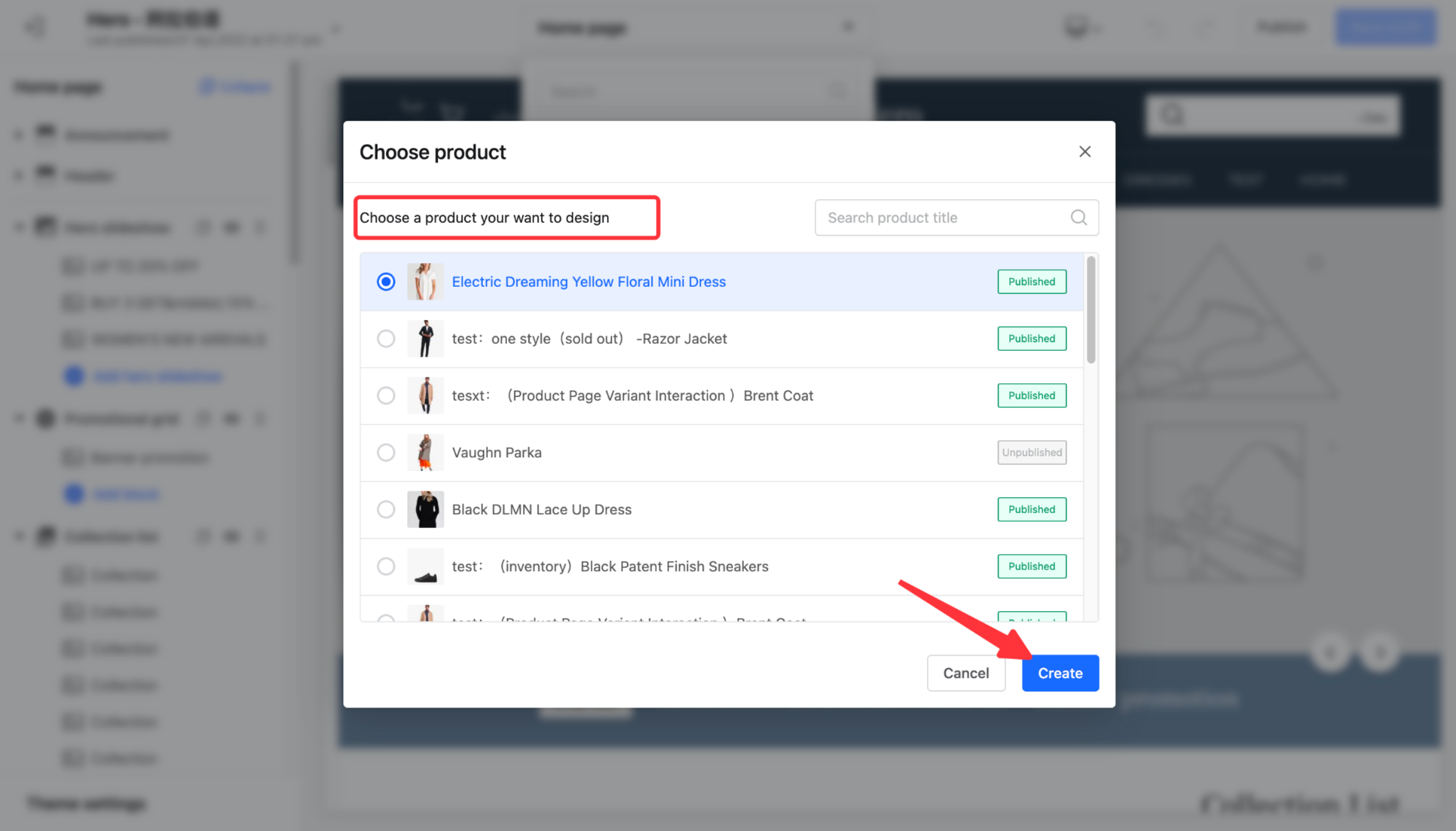 3. Change product: Click Change product to trigger the product selection popup again, and select another product to replace the current product.
4. Remove product: Click Remove product to unlink the current product from the page. At the same time, the page will not take effect on any product.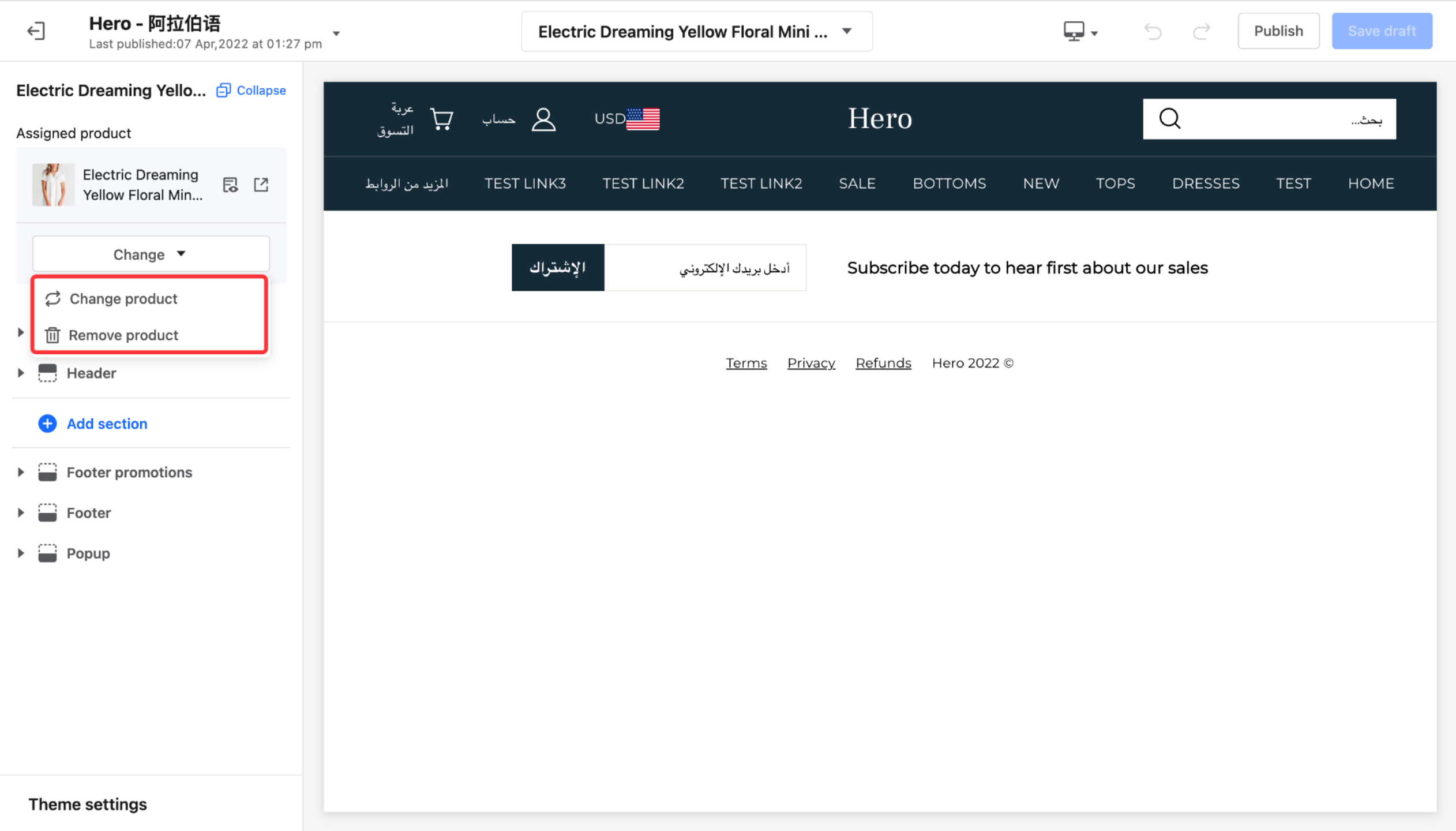 5. After the page is created, you can add sections, typesetting and conduct designs on the page. All content and typesetting are only valid for the product.
6. Preview: Click the Preview button to see the saved draft.
7. Edit product: If you want to edit the product information, you can click the Edit Product button to go to the admin product editing page.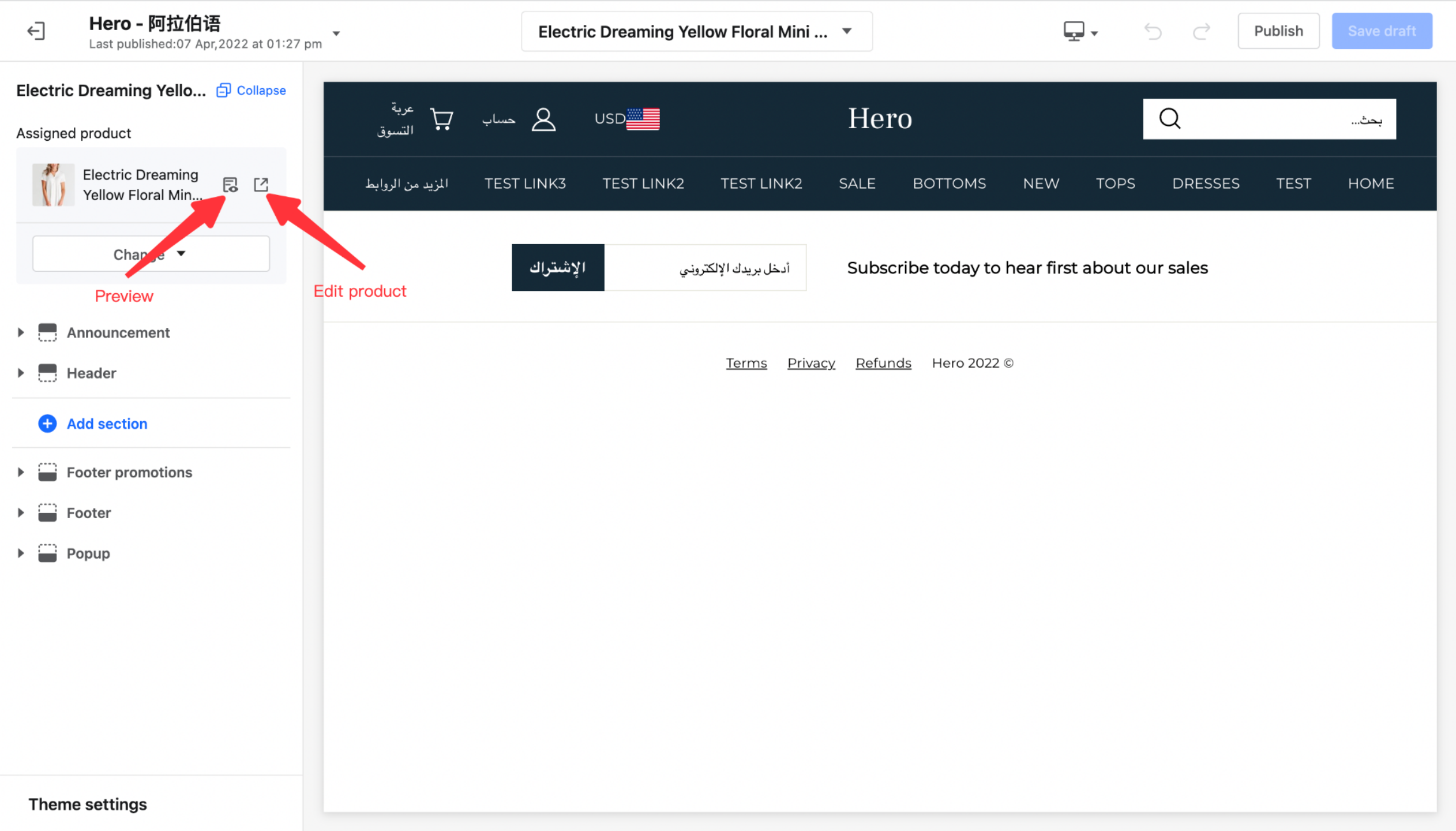 8. Click the Duplicate button to copy the exact same product page. The duplicated page is not bound with any product, and the product needs to be bound to take effect.
9. Rename: Click the Rename button to rename the page. The default name of the page is the bound product name.
10. Delete Page: Click the Delete button to delete the page.