If you have created multiple flash sales campaigns for your store, you can access the flash sales campaigns list to preview, edit, or terminate them. Furthermore, you can edit campaigns and make necessary changes to accomplish your campaign objectives.
Steps
1. From your Shoplazza Admin > Marketing > Flash Sales and search the campaign by campaign title or choose from the drop-down menu by campaign type (percentage, fixed price reduction, fixed price).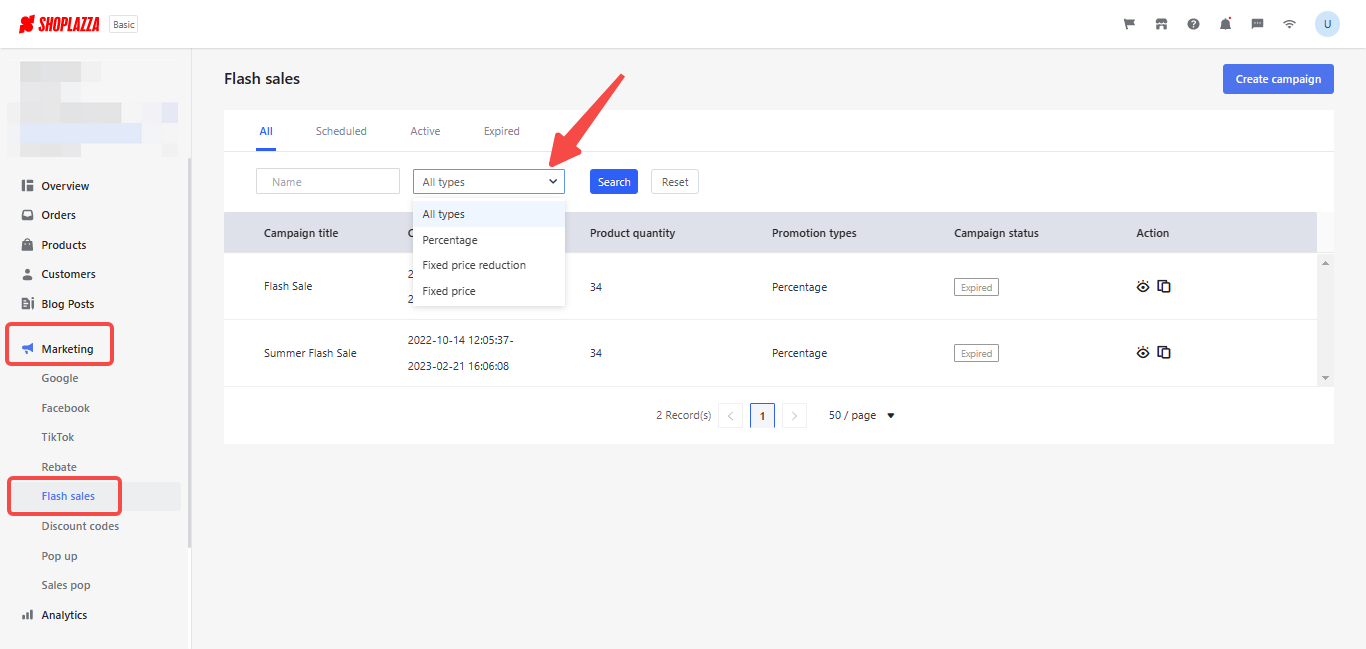 2. On the Flash sales page, you can view the Campaign title, Campaign duration, Product quantity, Promotion types, and Campaign status of the specific campaign.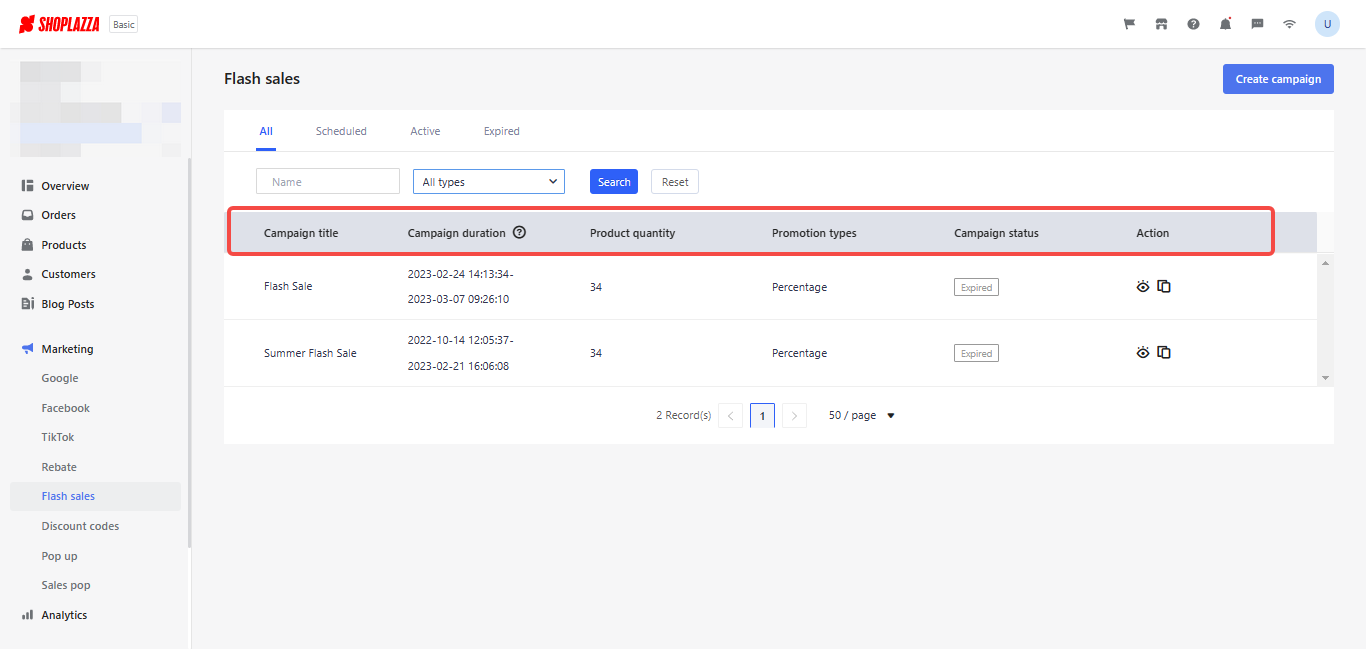 3. You can also preview, copy, and terminate the campaigns.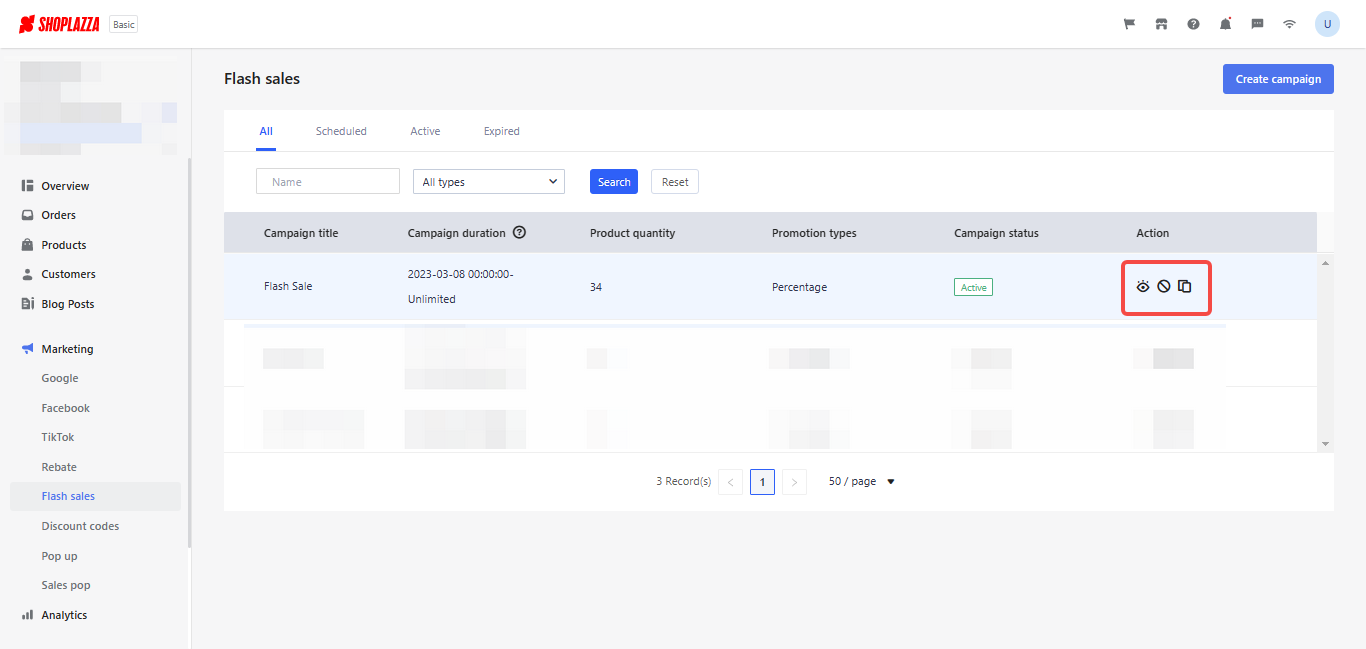 Note
If the campaign hasn't started yet, you can modify the campaign type, details and also delete them.
For an ongoing campaign, the campaign type can not be modified. However, you can still modify the details.
For campaigns that have ended or expired, you can no longer modify the campaign in order to protect the order data participating in the campaign.
Related Topics