You can view and edit flash sales campaigns in different states through the flash sales campaigns list.
1. You can search the specific campaign by campaign title or campaign type (fixed discount, fixed price reduction, fixed price). Click Reset to go back to all campaigns.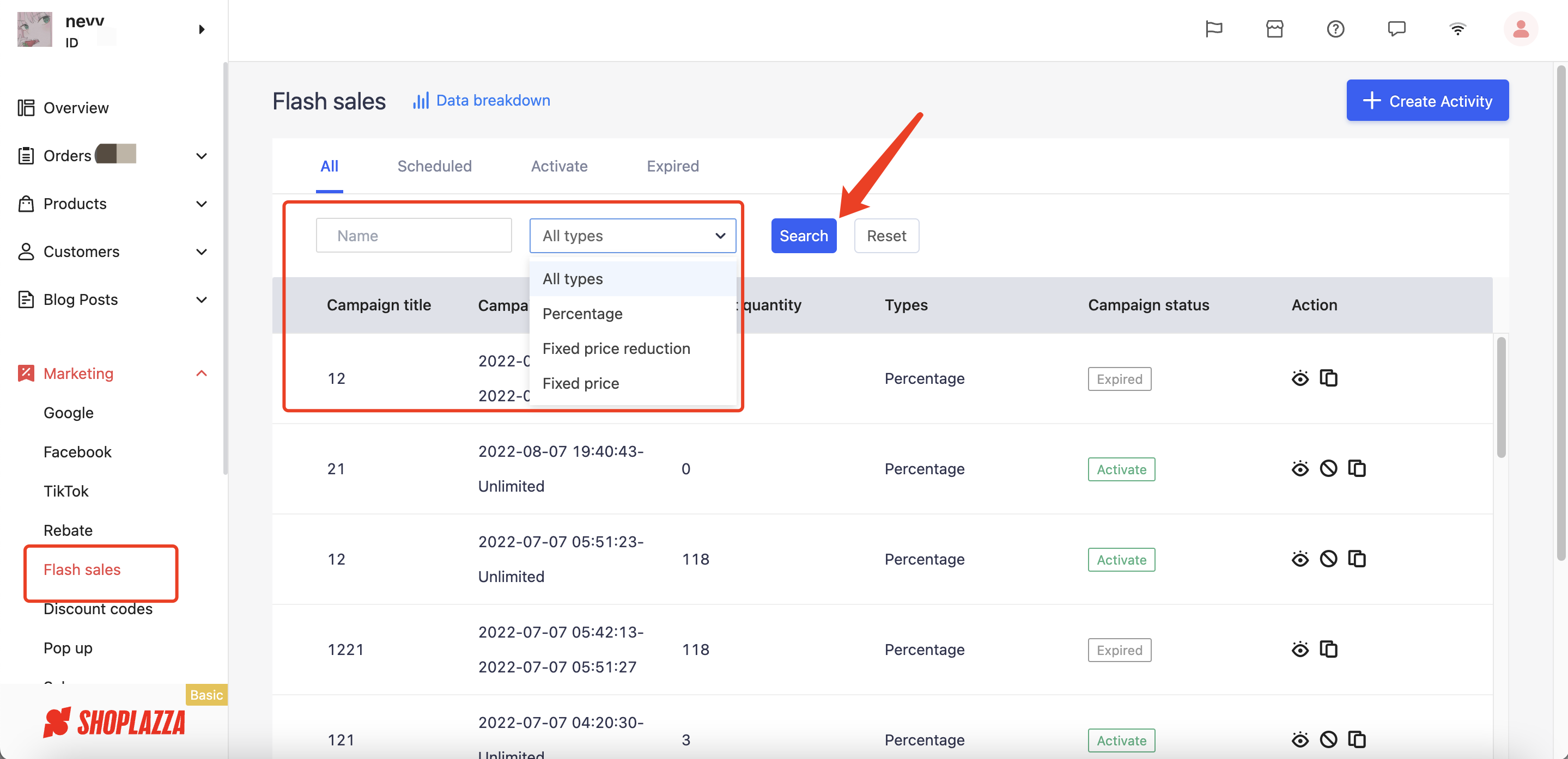 2. Operations on a single campaign are Preview, Data break down, Copy and Early termination.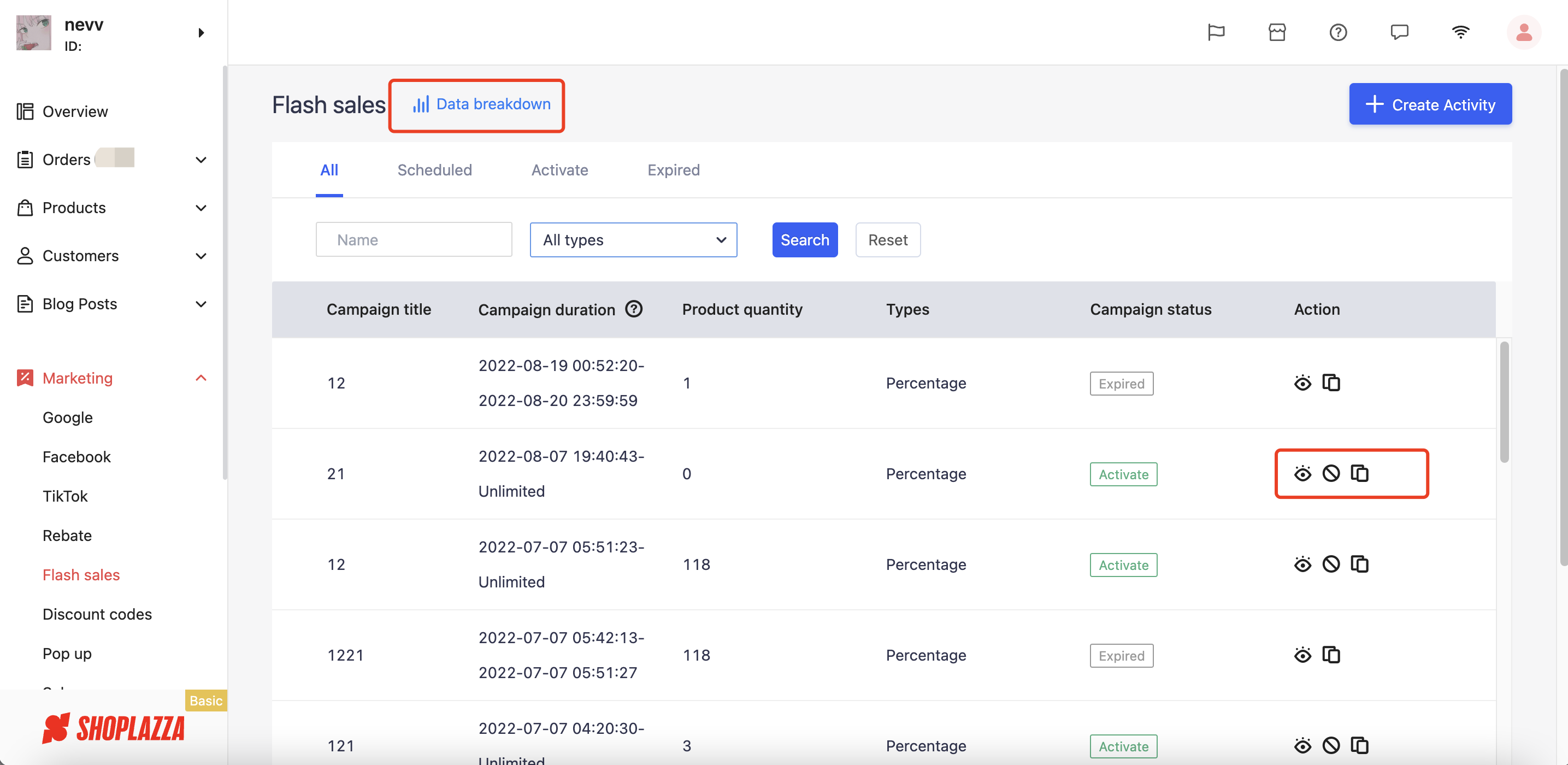 3. The Data break down shows the order quantity, percentage of order quantity, GMV, percentage of sales revenue, ATV and Units per transaction and other information about the flash sales campaign.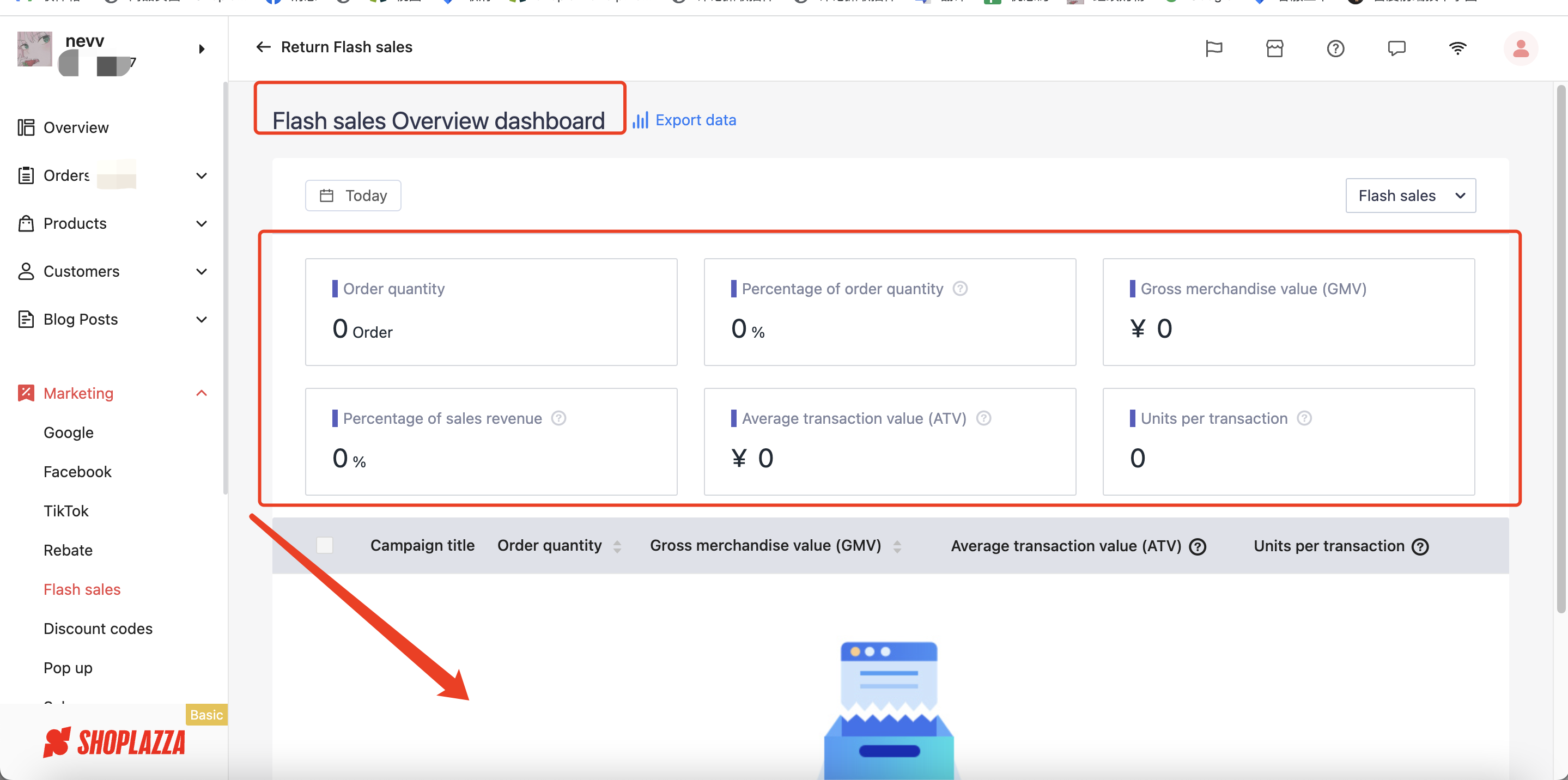 4. According to the status of the campaign (All, Yet to begin, Ongoing and Ended), you can view the Campaign title, Campaign duration, Product quantity, Types and Campaign status of the specific campaign.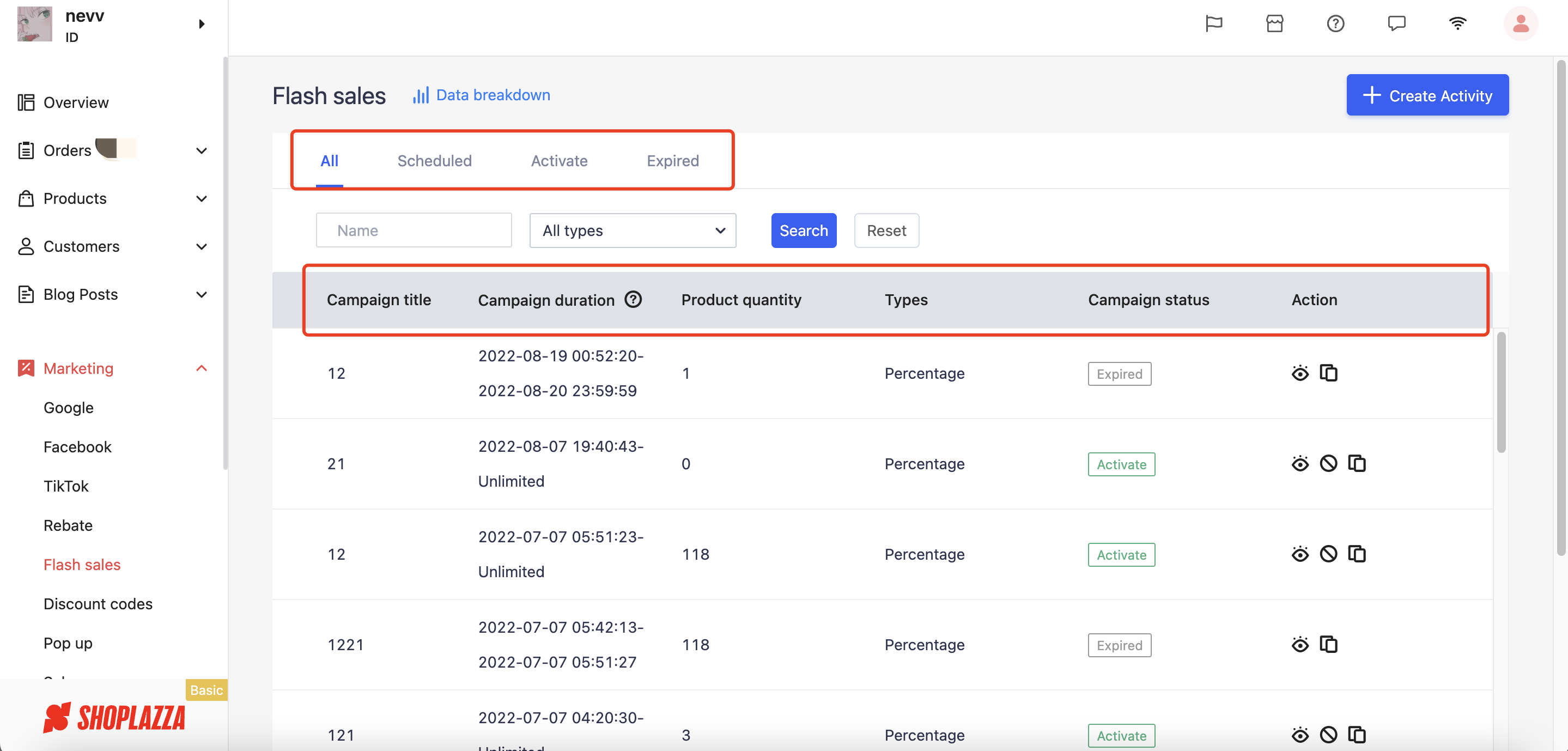 5. Click on a specific campaign to view and change the campaign rules.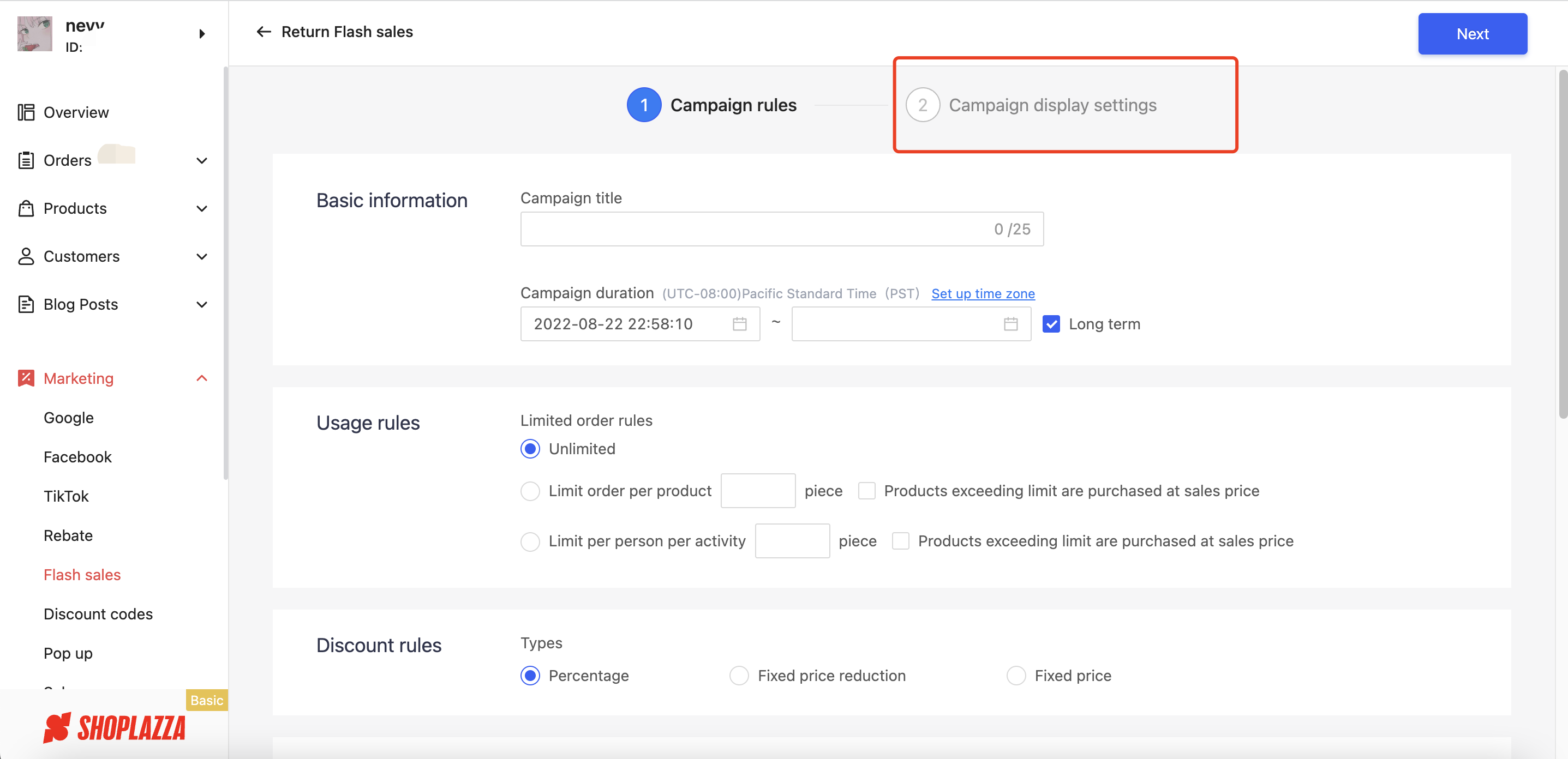 Note
*For campaigns that are yet to begin, you can modify the campaign type and details, and even delete them.
*For an ongoing campaign, the details can be modified, and the campaign type can be deleted but not modified.
*For campaigns that have ended, the system can no longer modify the campaign in order to protect the order data participating in the campaign.