The Bing Feed can be uploaded to the Microsoft Advertising platform, where Bing Ads are placed.
1. Start here: Shoplazza admin >> Products >> Product feed >> Add Feed. Select the "Bing" channel to generate the Feed URL.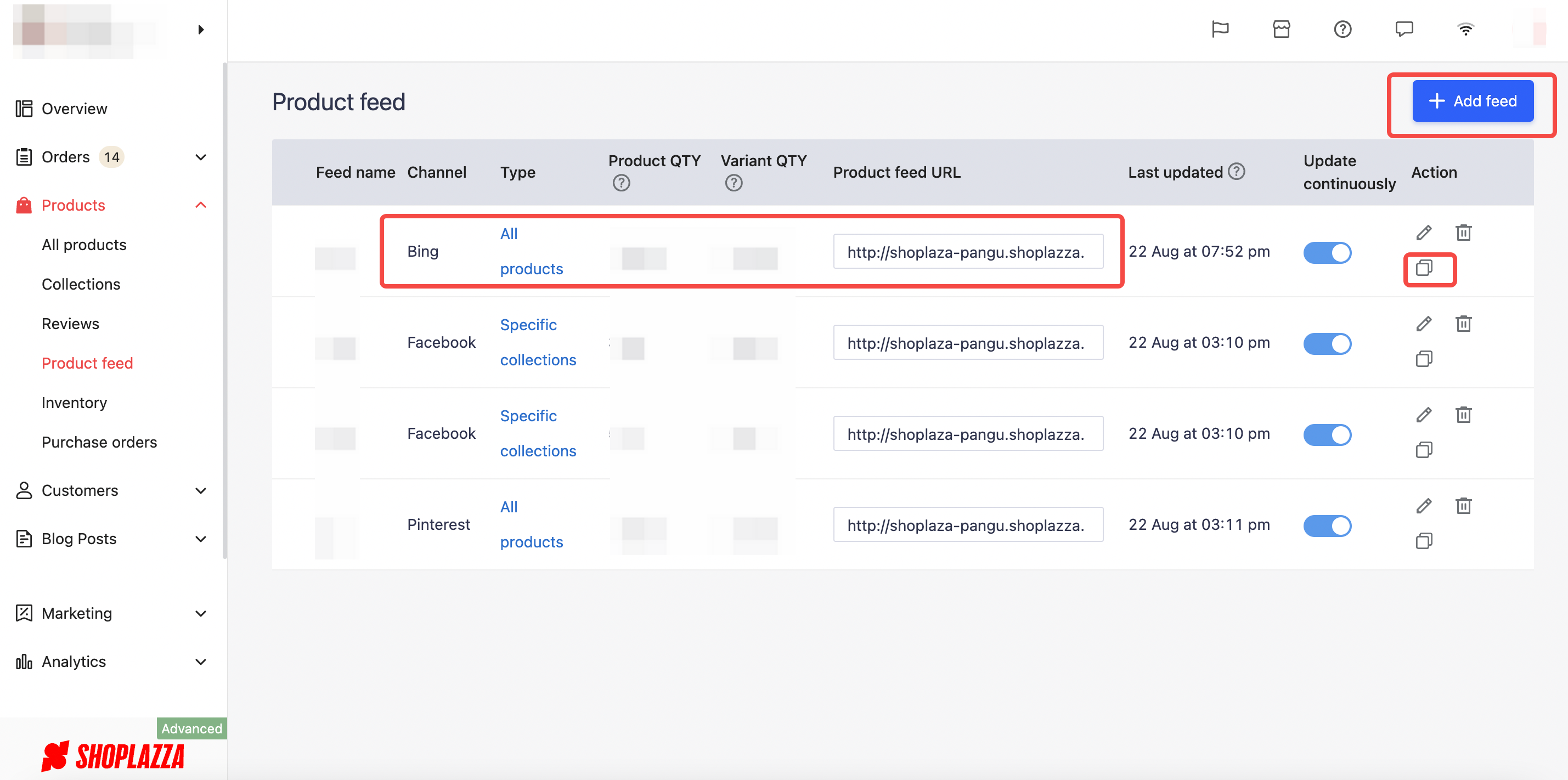 2. Log in to the Microsoft Advertising and click "Merchant Center" to continue.
3. Select "Feeds" in the left navigation bar and click "Create Feed".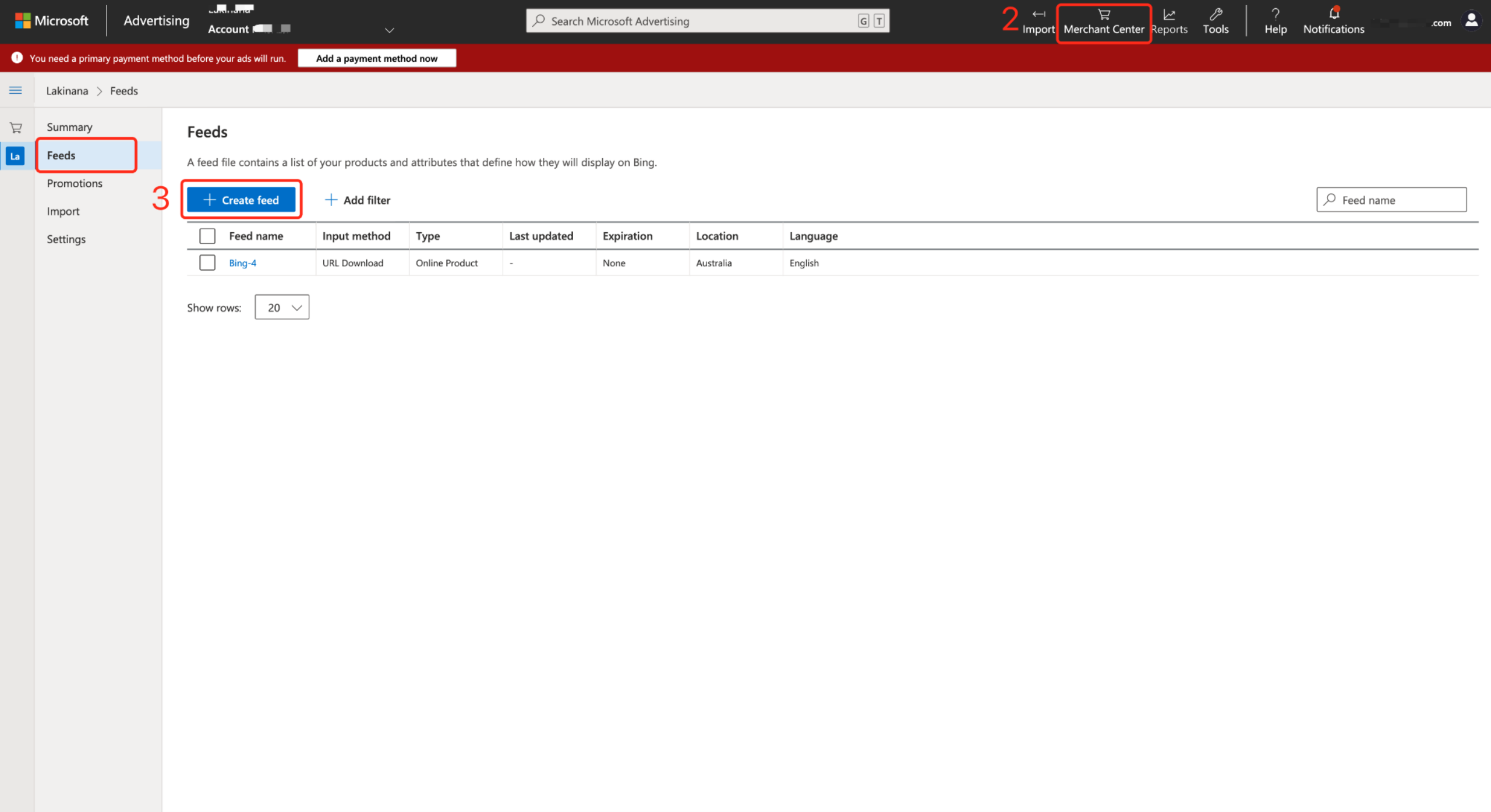 4. In the popup window, input the Feed name (without limit), set the Feed type to "Online Product", and select the corresponding country of sales and language.
5. Select "Automatically download file from URL" for Input Method. In this case, Source URL and Frequency options will be displayed.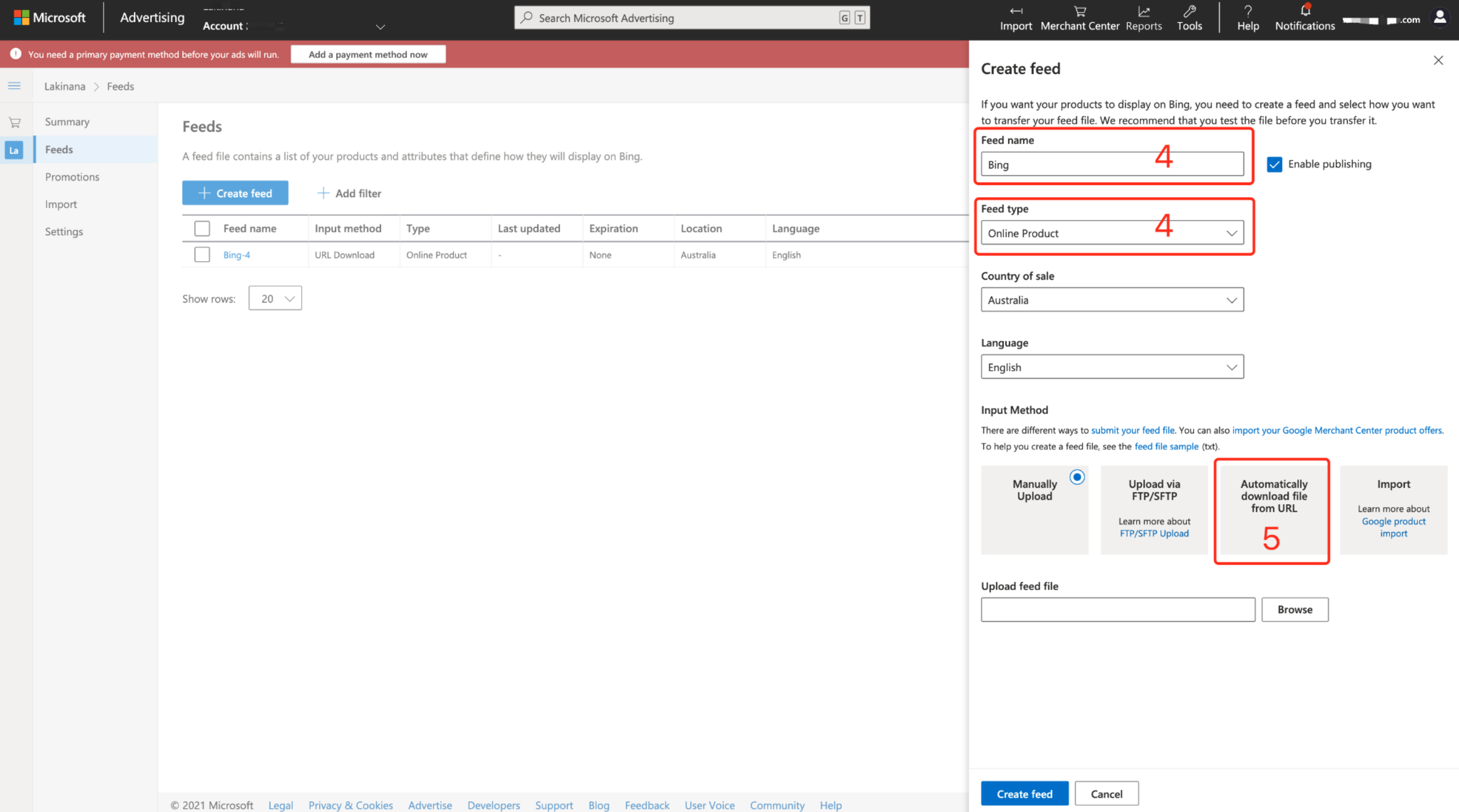 6. Enter the Feed URL generated by Shoplazza admin as a data source.
7. Change the "Frequency" to "Daily" then check the "Download when save" to make sure the update is in time.
8. Click "Create Feed" to complete the settings. Now you can sync your products to Microsoft Advertising to create Bing Ads.