Theme Nova2022, Hero, Boost and Eva has added a UnionPay payment icon to the payment icon type. The specific scope of use includes the payment block at the product page footer of Hero,Boost, Eva and Nova2022 or the payment block at the home page footer of hero, nova2022 and eva.
1. Start here: SHOPLAZZA admin > Store > Themes > Customize > Home page/ Product > Footer > Add block > Payment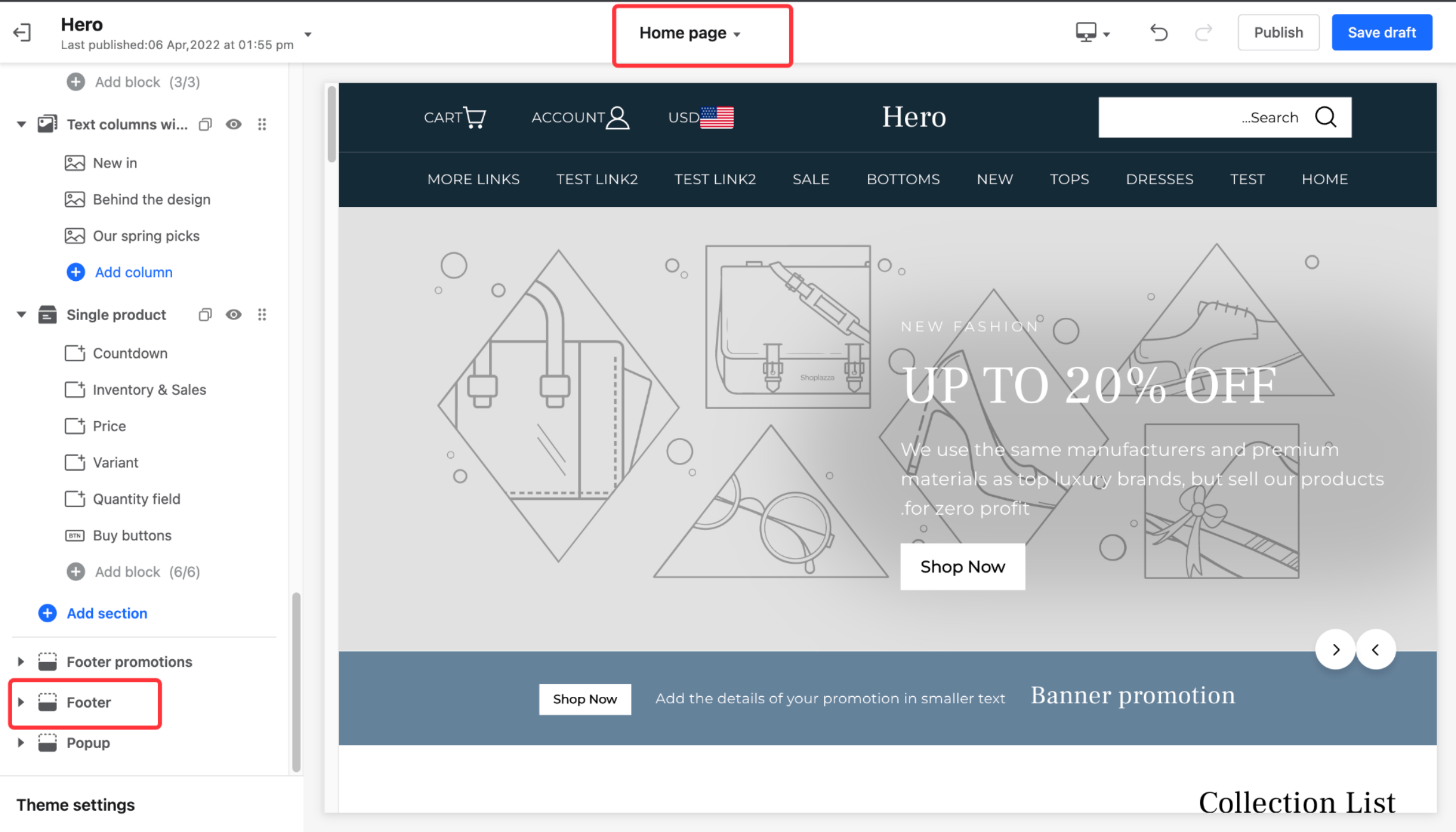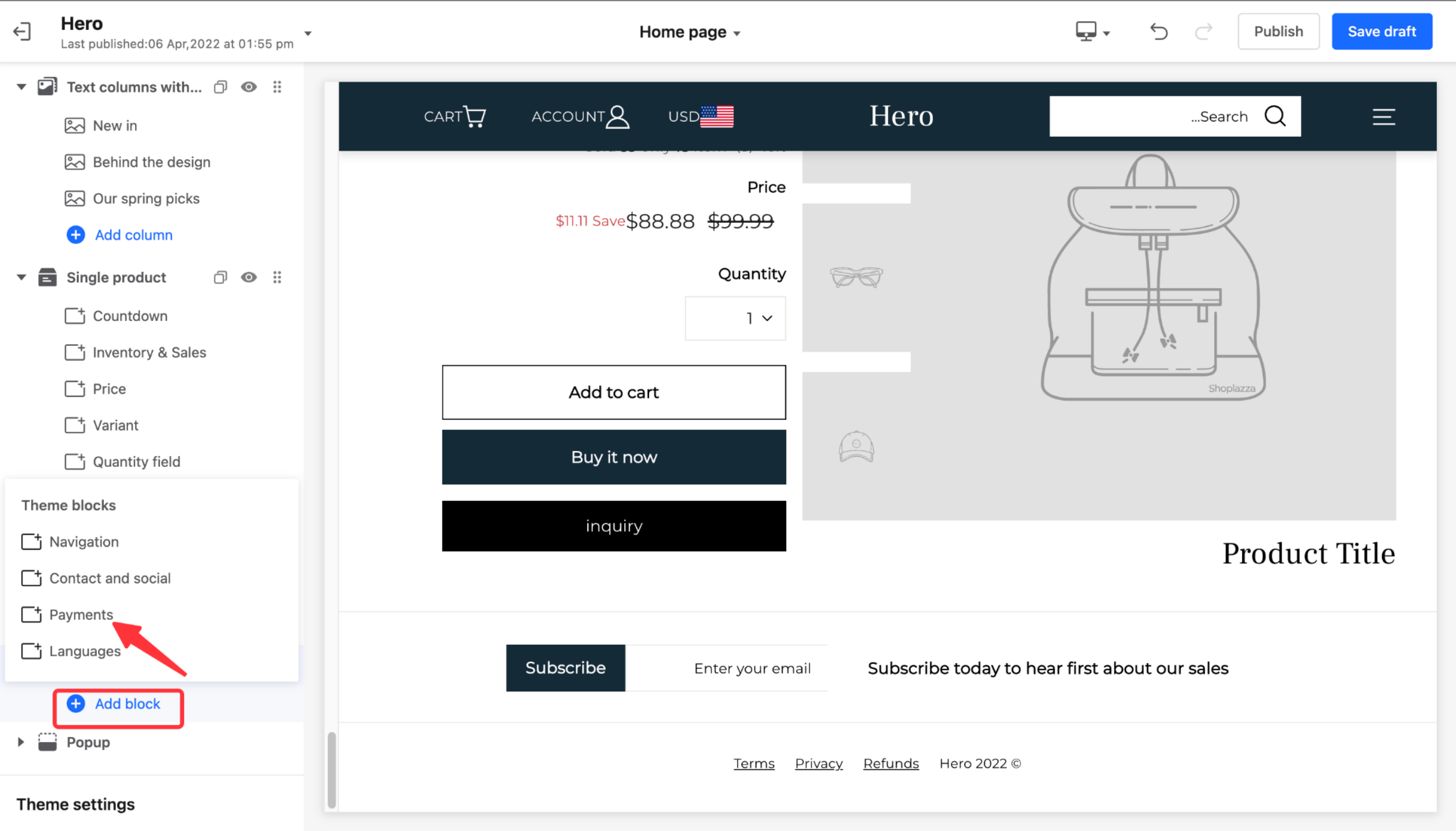 2. Enter unionpay (case sensitive) in the icon text box and confirm.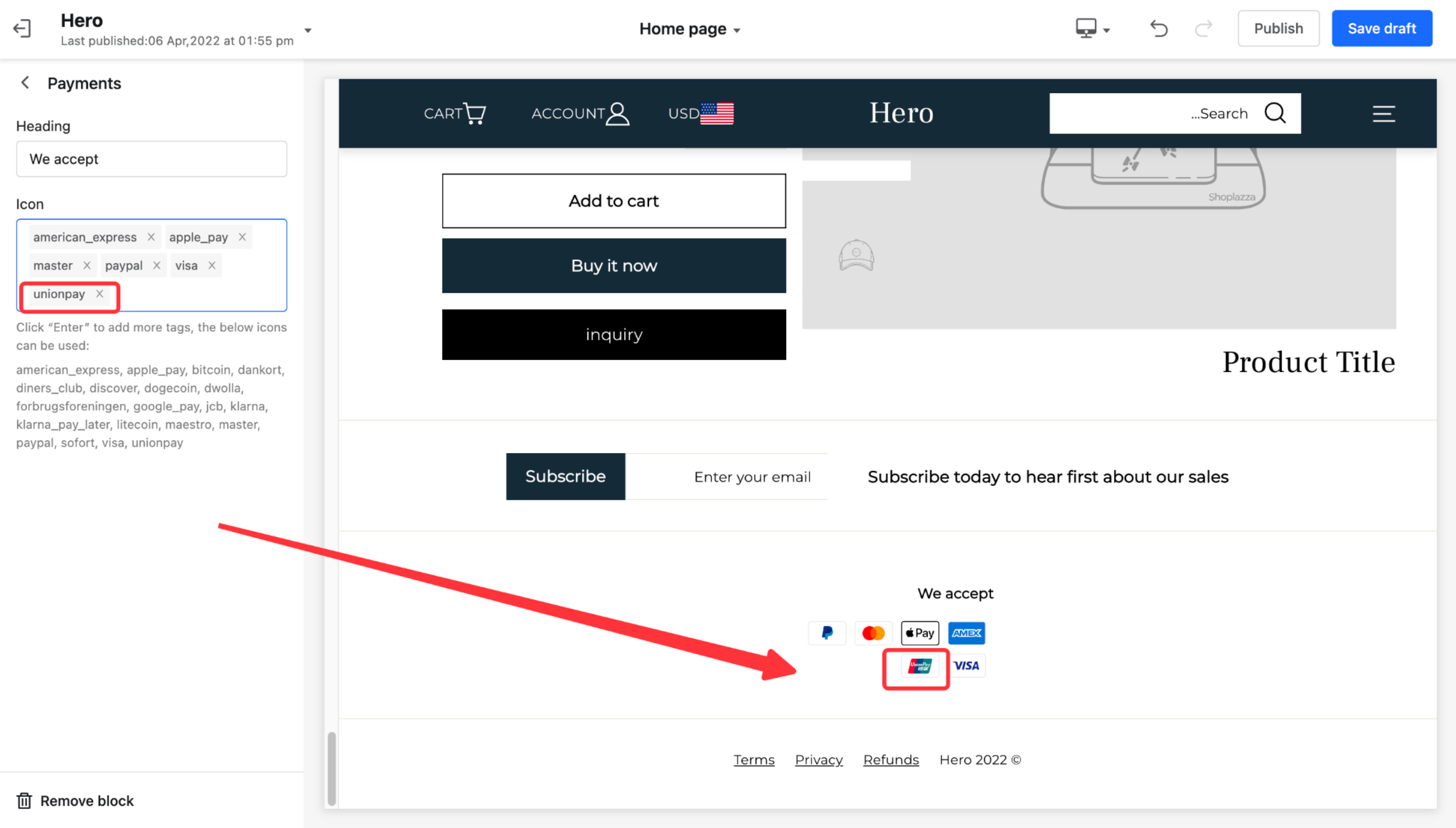 3. Click Save Draft or Publish to complete the setup.