If your customer placed and paid for an order with multiple items, and one or more of the items are out of stock, you might want to fulfill part of the order so that you can ship the items separately. When you are fulfilling the items, you can set the quantity of the product to be shipped.
Steps
1. From your Shoplazza Admin > Orders > Unfulfilled > Unfulfilled Order > click Fulfill items.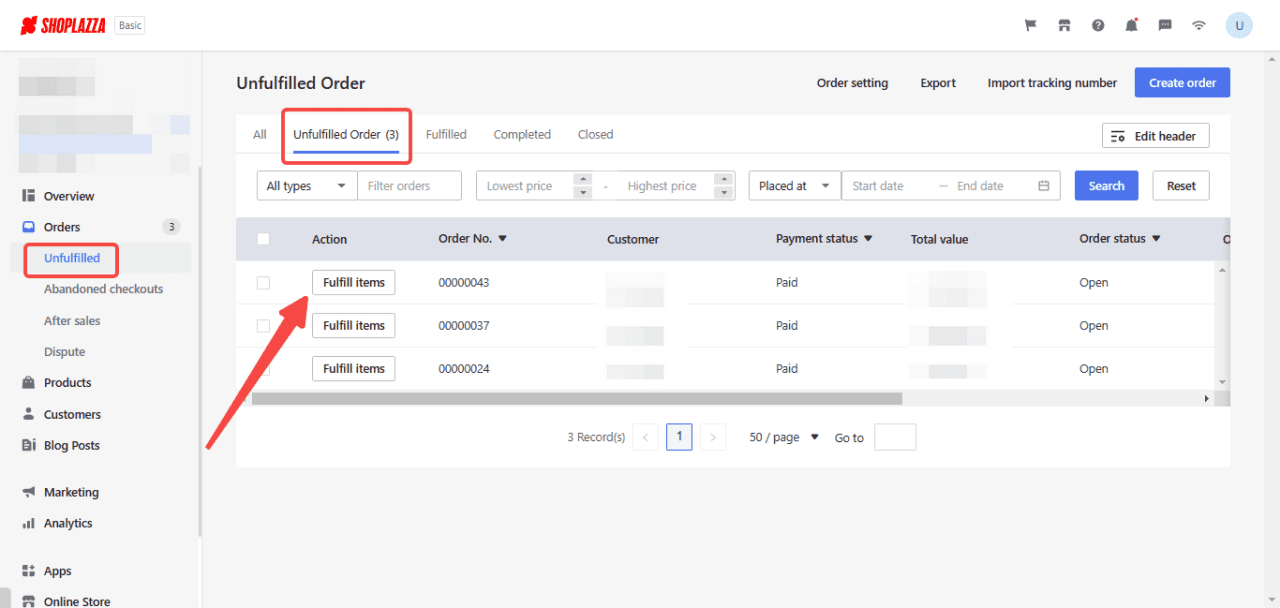 2. Here you can select the product and set the shipping quantity.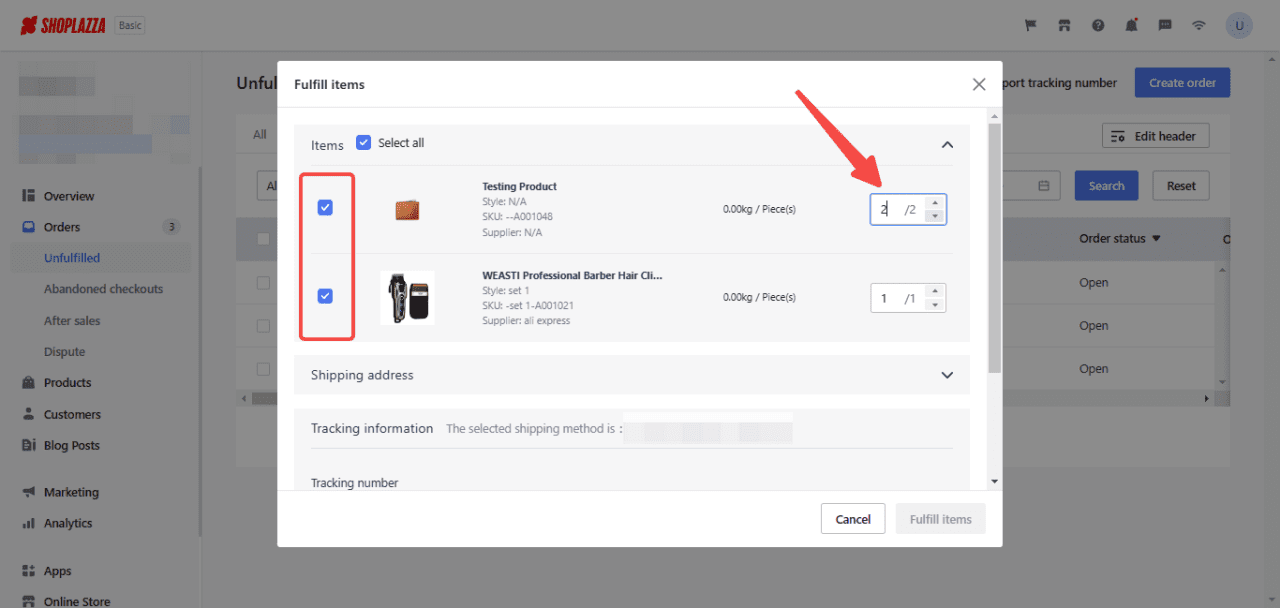 3. Confirm your Shipping address and add the Tracking information. Click Fulfill items to complete your order.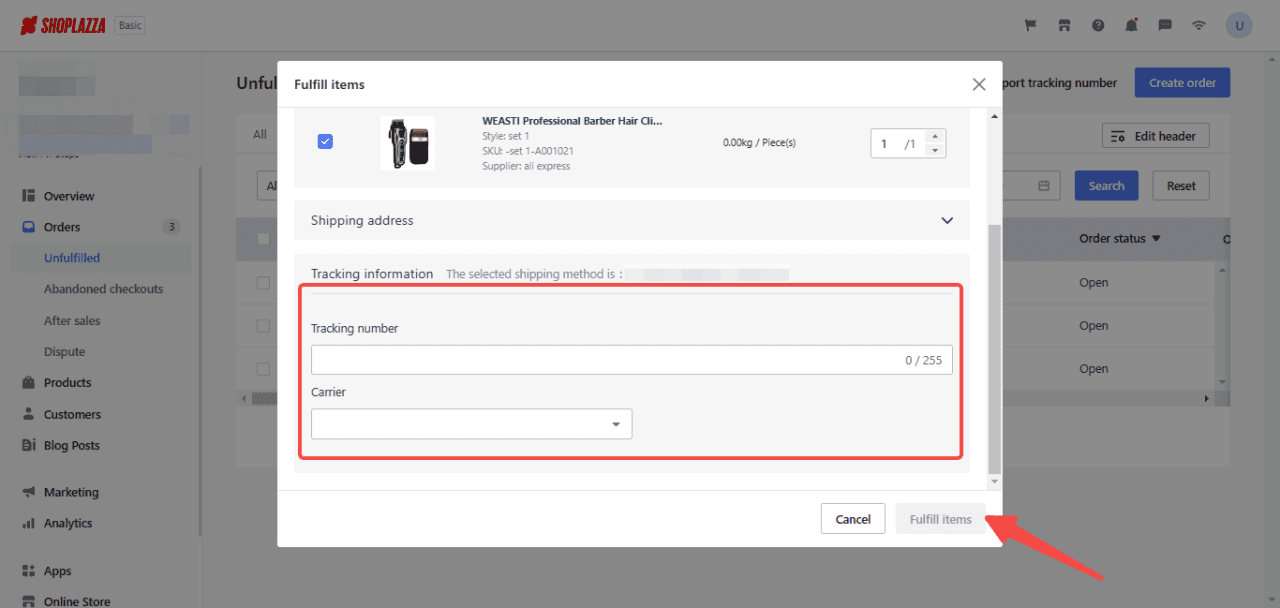 4. After completing your order, head over to the Unfulfilled Order tab, where you will find a Partially fulfilled order.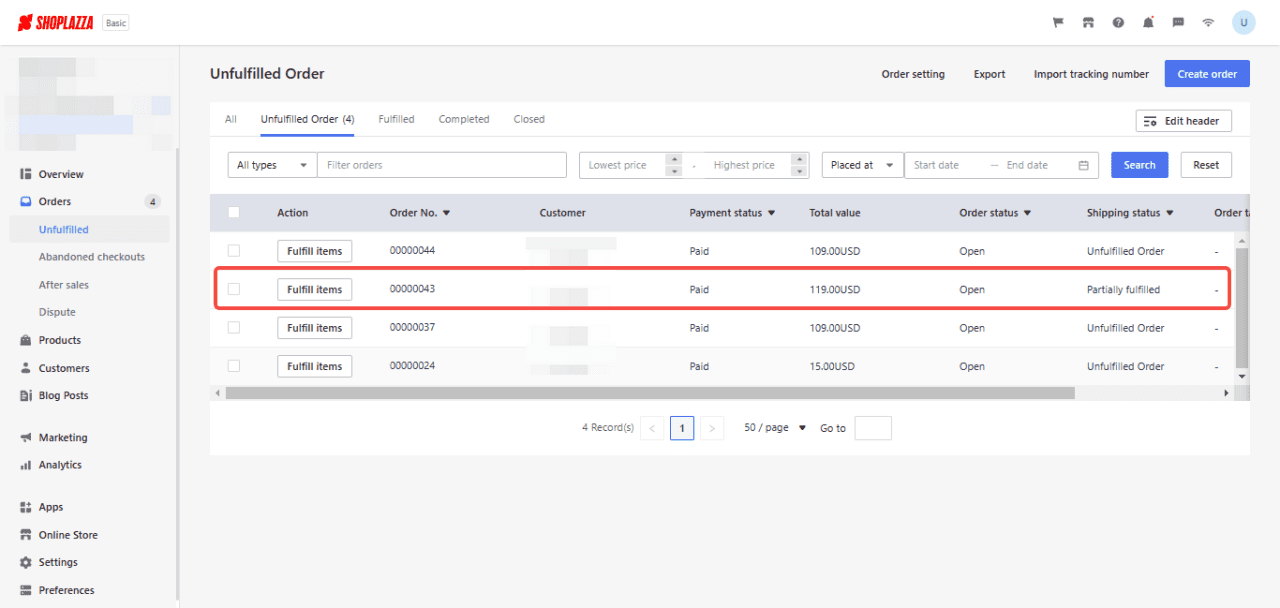 If you receive orders with multiple items, you can easily handle them by fulfilling a part of the order based on your stock quantity.
Related Topics