Merchants can use this function to realize the quick transfer of store ownership.
1. Start here: SHOPLAZZA admin >Manage account > Stores > Transfer store ownership.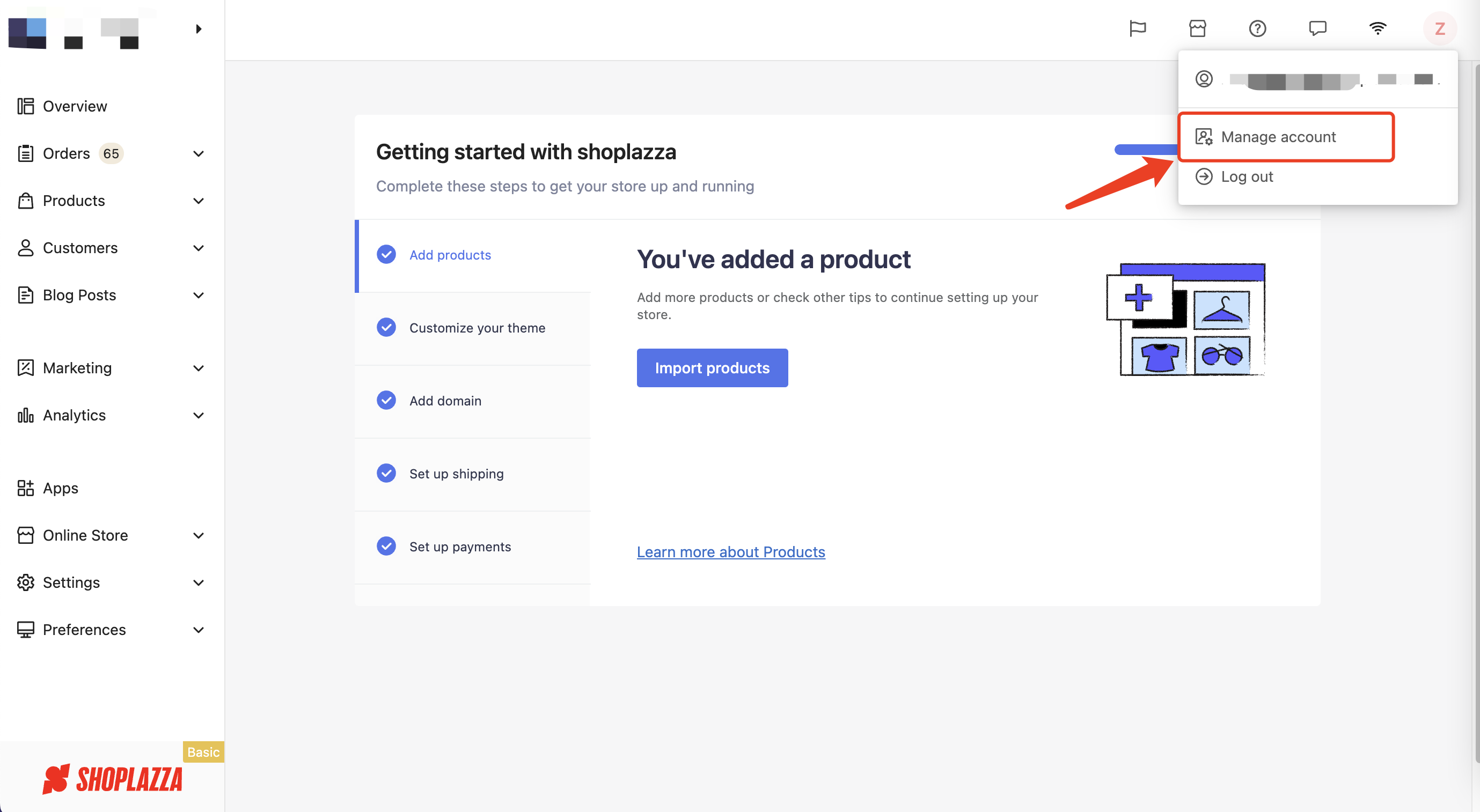 2. Click Transfer Store to enter the store transfer page.

3. Select the store to be transferred and click the Transfer store button, or select stores in bulk and click Bulk Transfer Stores.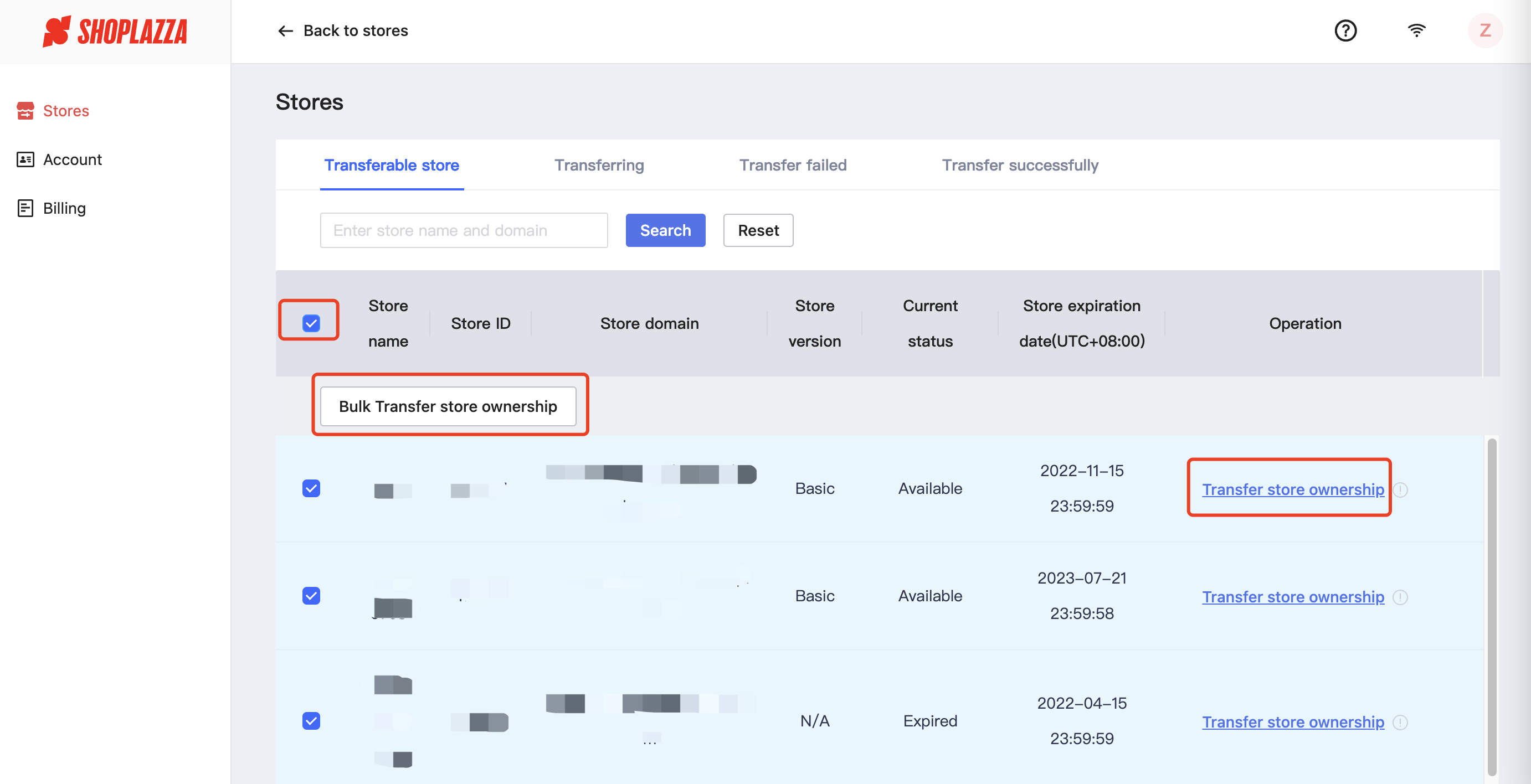 4. The pop-up box displays the transfer store and information need to be filled. Fill in the Recipient account, phone number or email account is supported.

5. Confirm information. Confirm the transfer store and recipient information.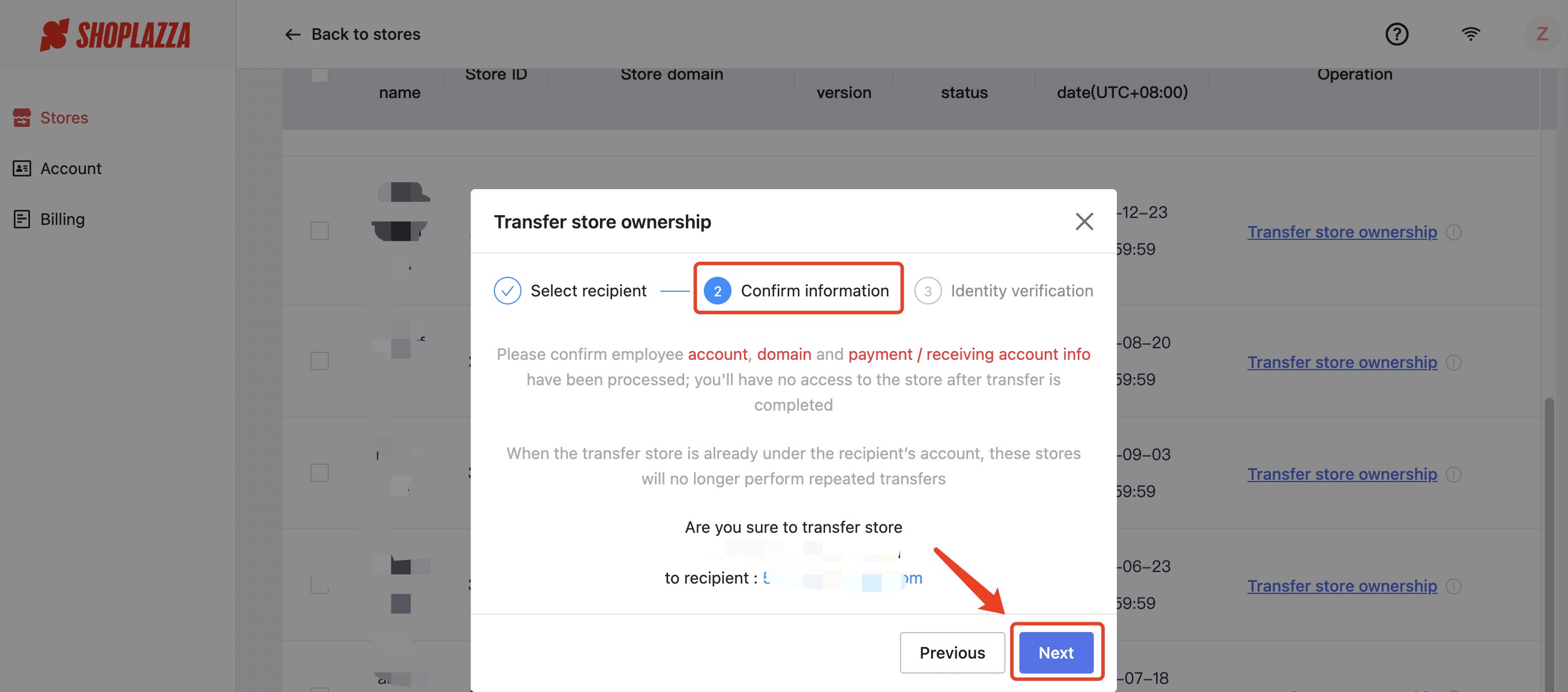 6. Identity verification. After entering the password, click Confirm to complete the transfer of the store.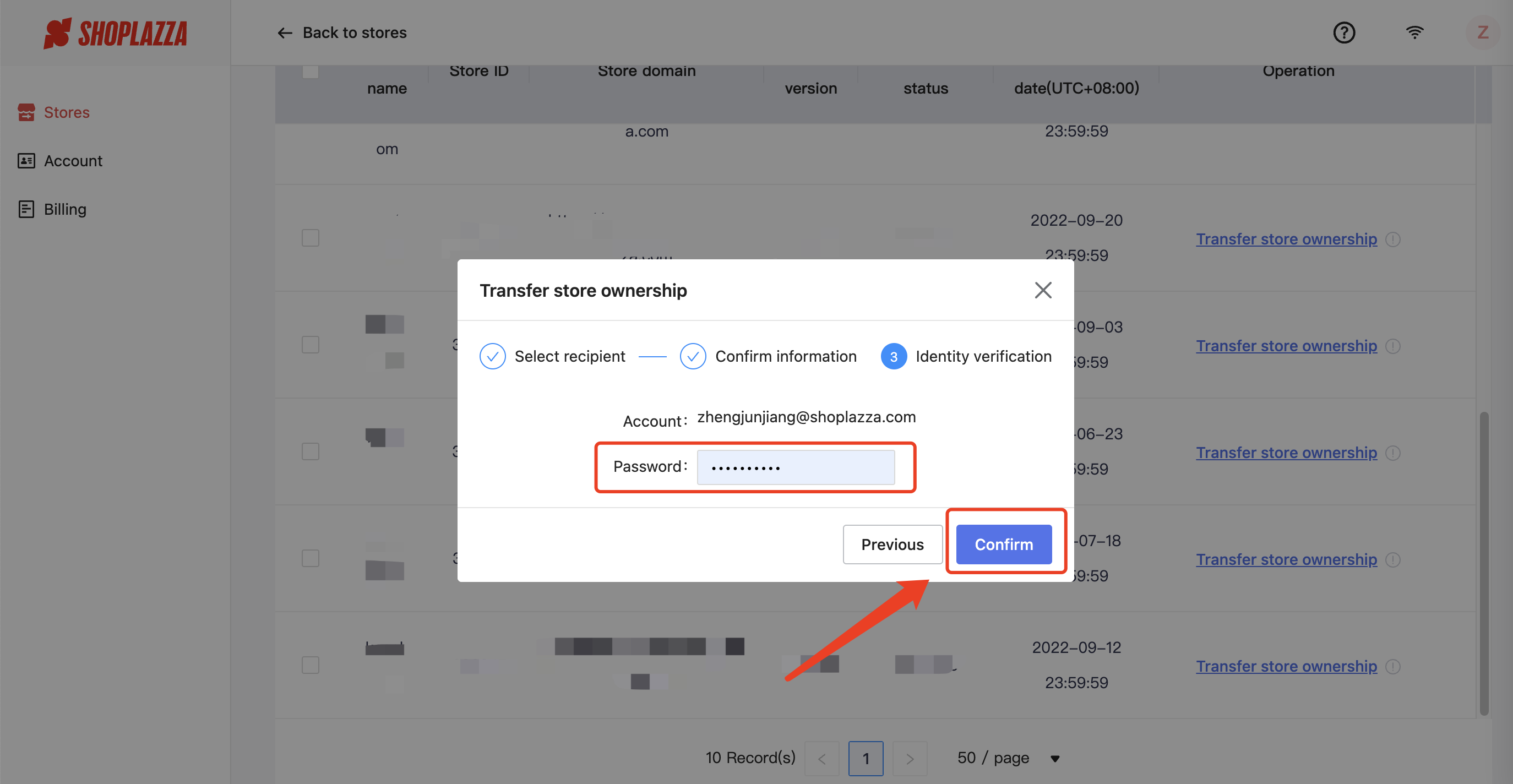 7. On the Manage store page, there are statuses such as Transferable stores, Transferring, Transfer failed and Transfer successfully. You can search for stores by entering the store name and store domain.

8. Merchants can cancel the transfer in the transferring state before confirming the acceptance of the store.

9. The recipient can accept the store in the SHOPLAZZA admin, which is valid within 72 hours, or the recipient accepts the store in the email, the email link is valid within 72 hours, and the invitation to transfer the store will be invalid after the timeout.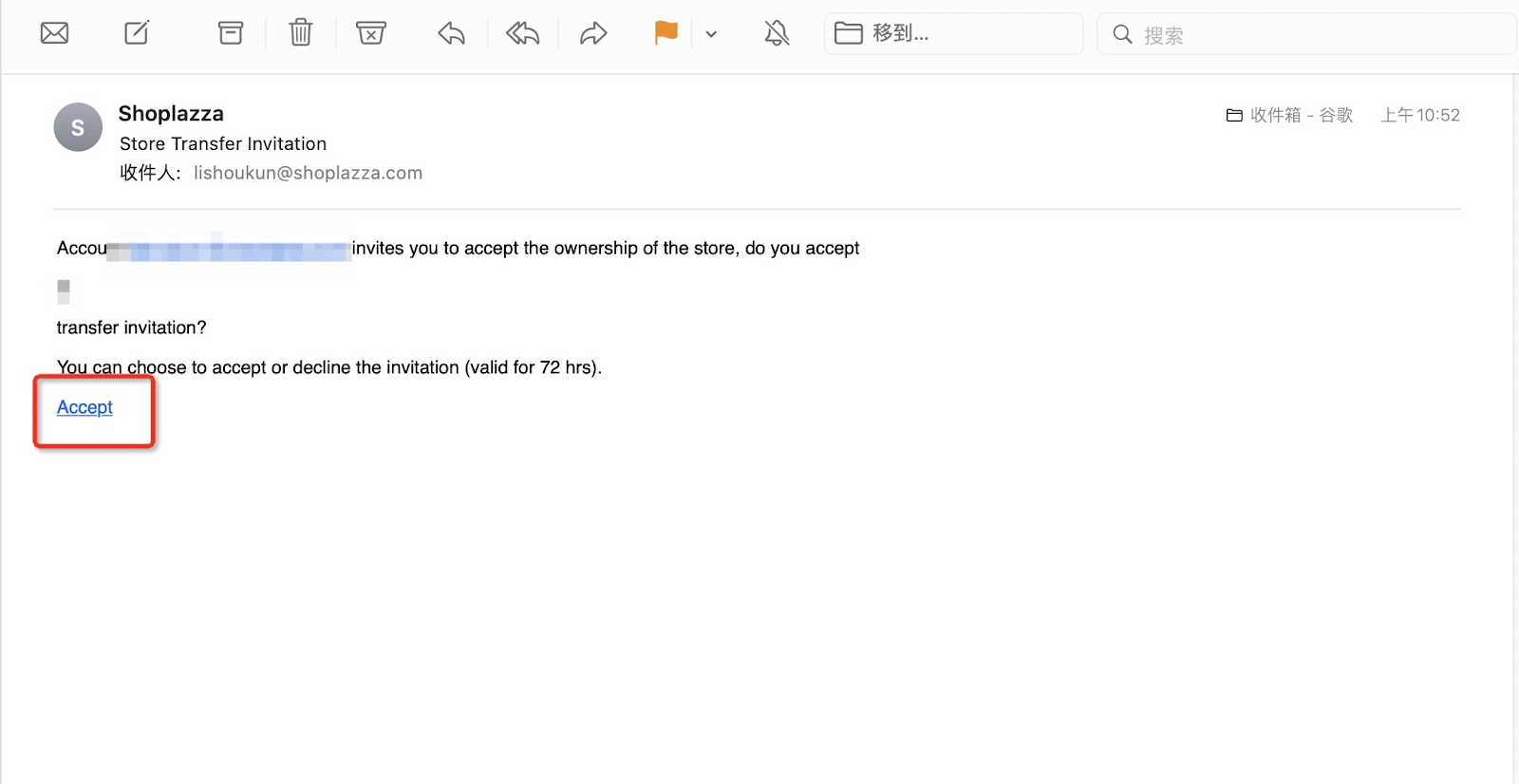 Related Topics