You can create manual orders for your abandoned checkouts in your Shoplazza admin. You can add customer details and which products, and then send an email to collect payment.  By default, the email contains a link to abandoned checkout, where your customer can pay for their orders. When the order is paid by the customer, it then converts from abandoned checkouts to unfulfilled orders.
Steps
1. From your Shoplazza Admin > Orders and click Create Order under the Unfulfilled order tab.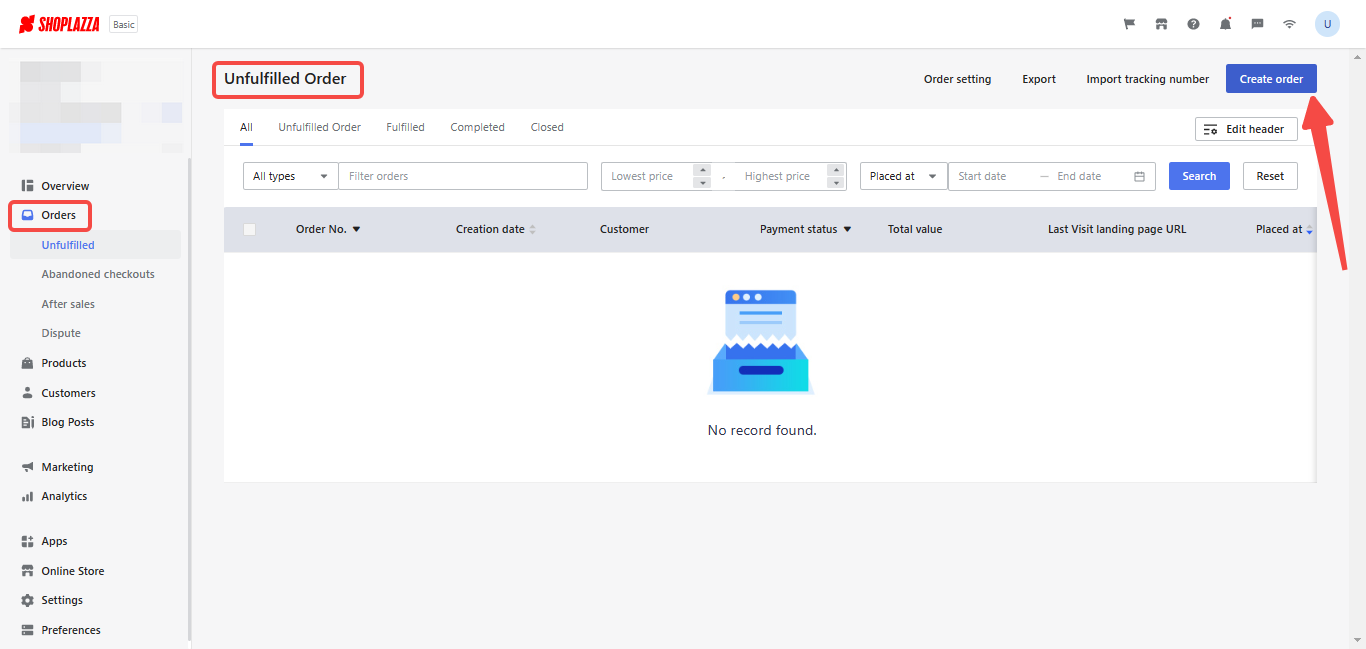 2. Here you will add the order shipping address.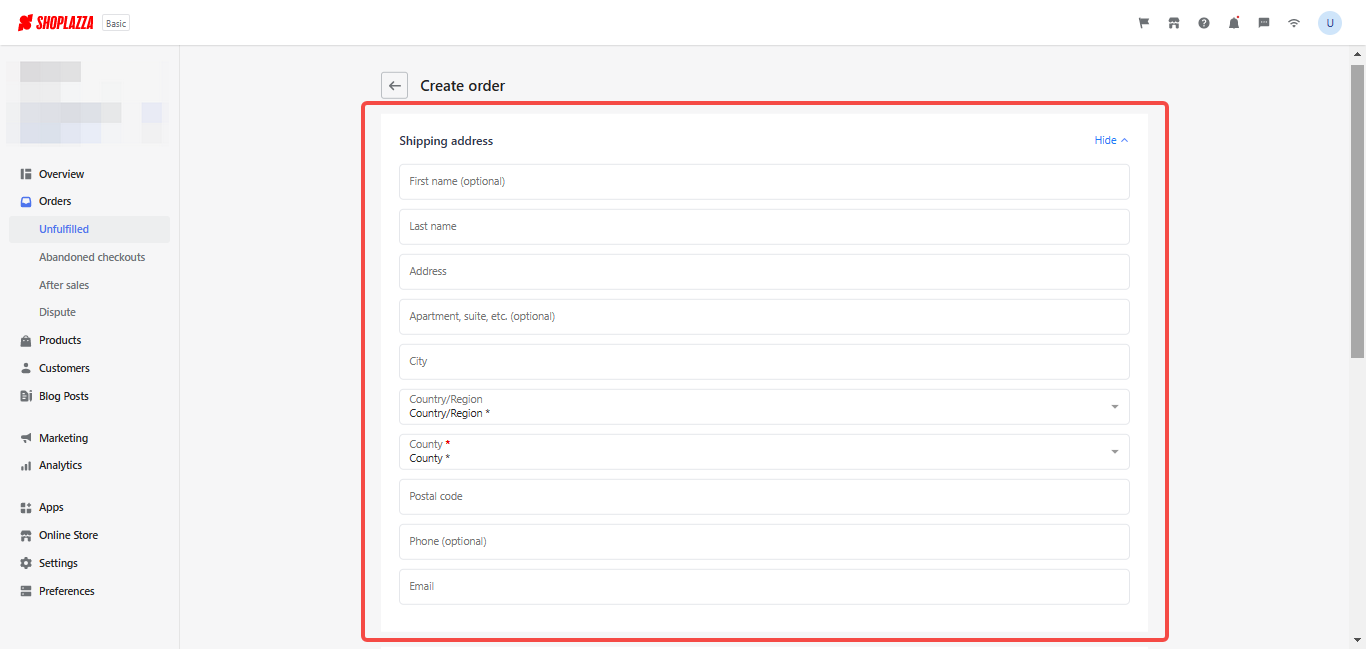 3. Under the Product information, you will select and add the products. Here you can apply discounts, add shipping costs and tax. Choose a payment method, Tags and fill in the order notes.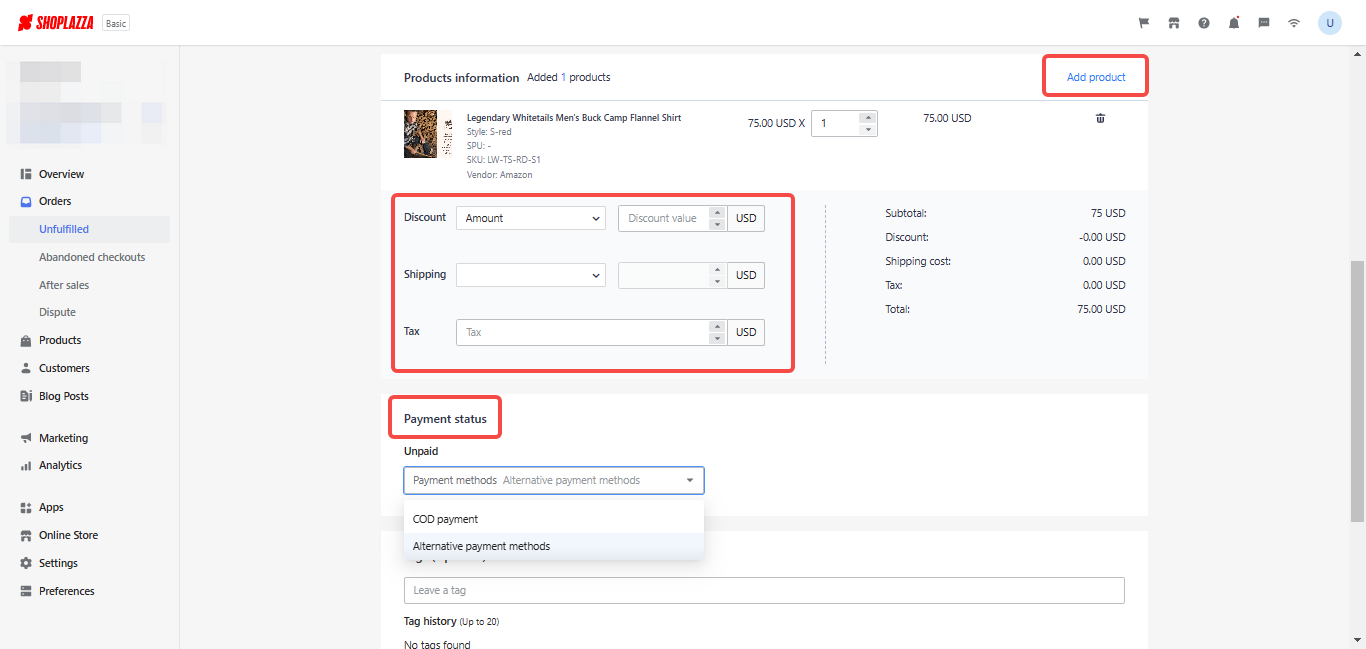 4. Once added, click Create Order.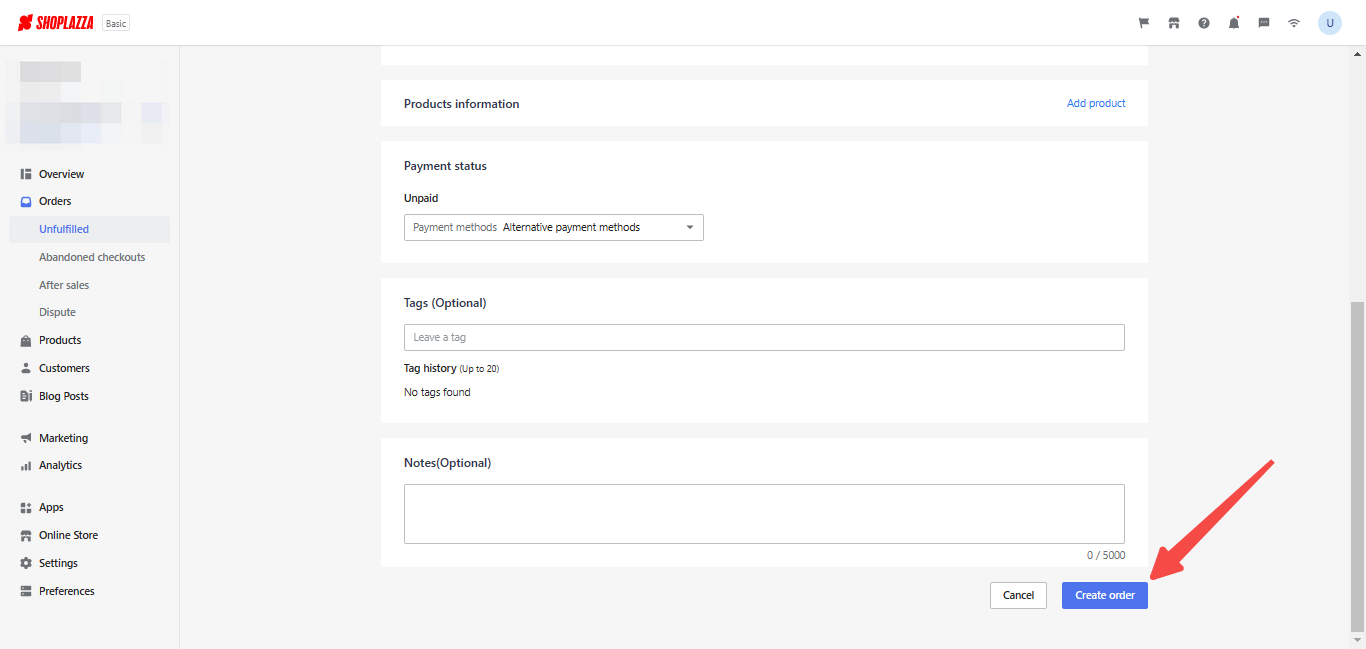 5. After creating an order, you can choose to send an email by selecting one of the templates, or you can directly close the pop-up window to return to the order details where you can also edit and send an email to your customer.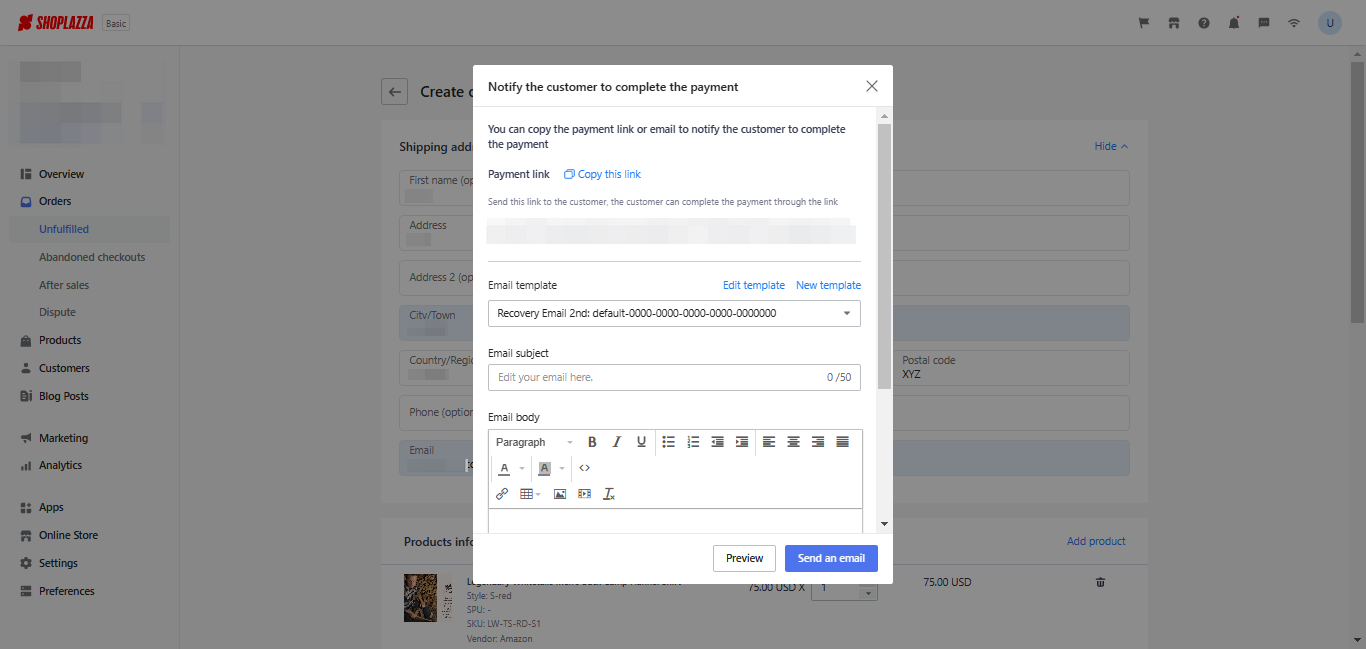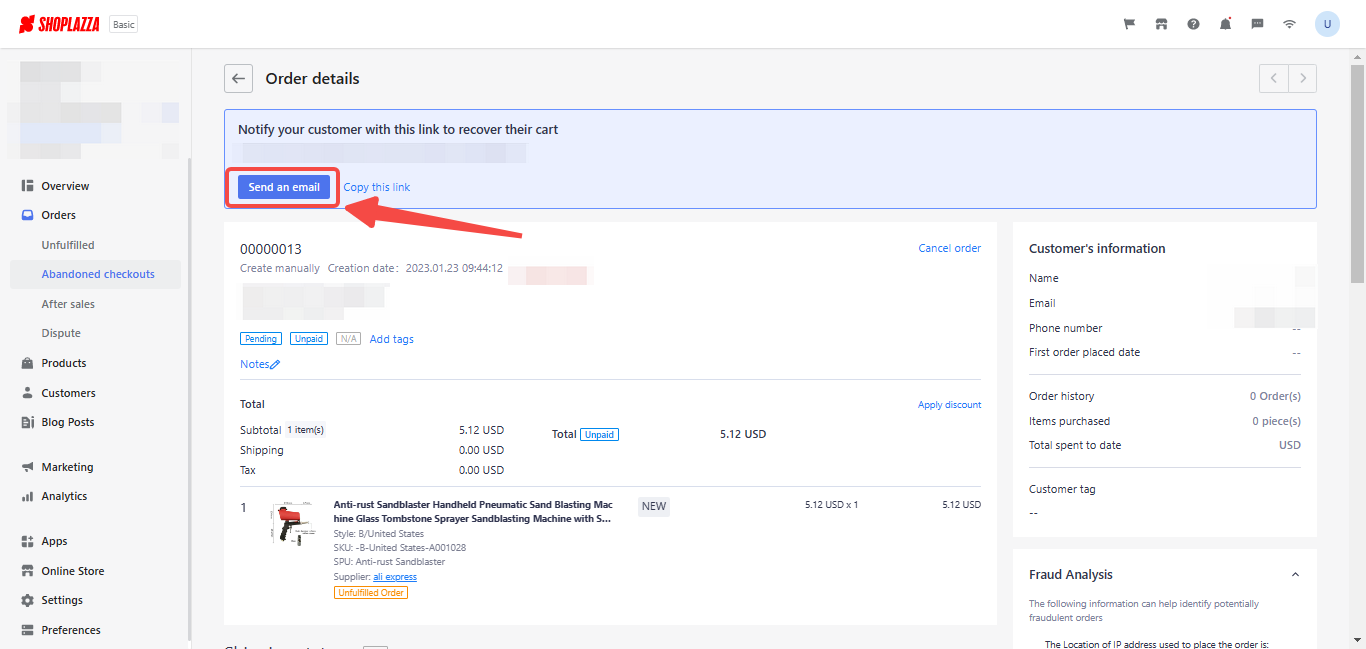 6. Under the Abandoned checkouts tab, you have an option to edit/cancel the order or send a link to abandoned checkout via email.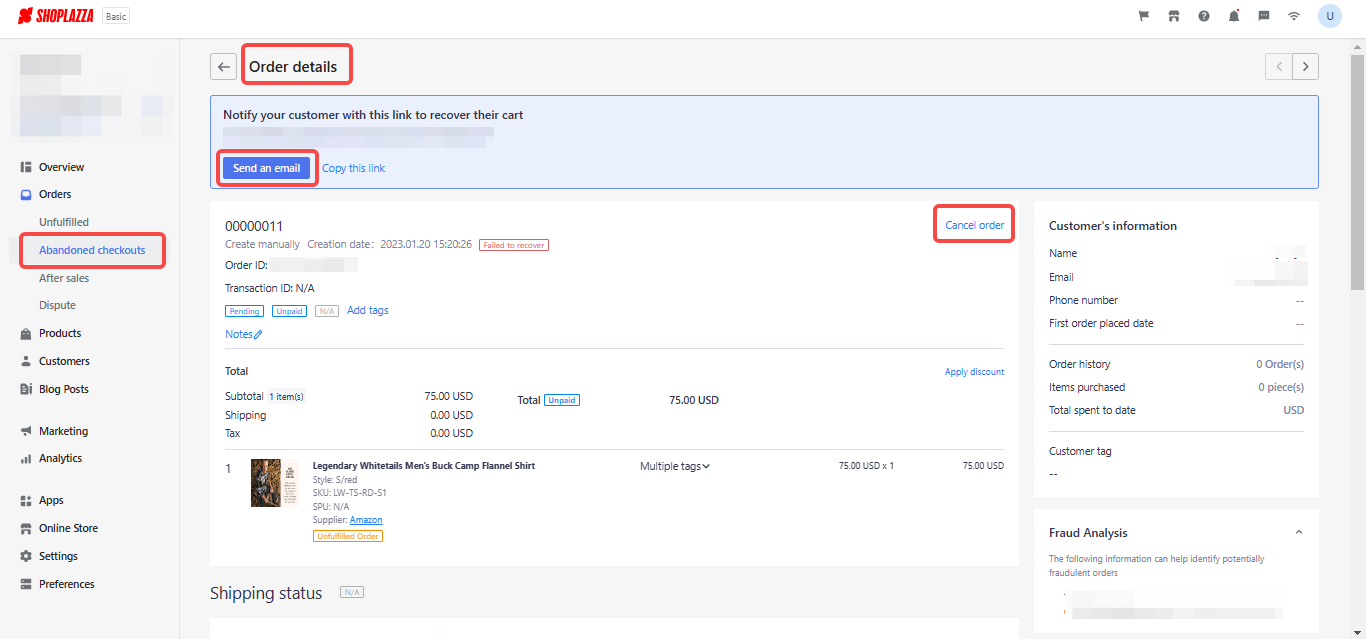 Creating manual orders for your abandoned checkouts helps you increase your sales and brings your customers back to finish a transaction with a secure checkout link.
Related Topics