There are 3 search styles in the header, including None, Search box, and Icon. Page sticky header means that when the page is swiped down, the page header is fixed and displayed at the top of the page. In the Hero and Nova2022 theme, it is supported to set up the search style of the header and sticky header for mobile users.
1. Start here: SHOPLAZZA admin > Store > Themes > Customize > Header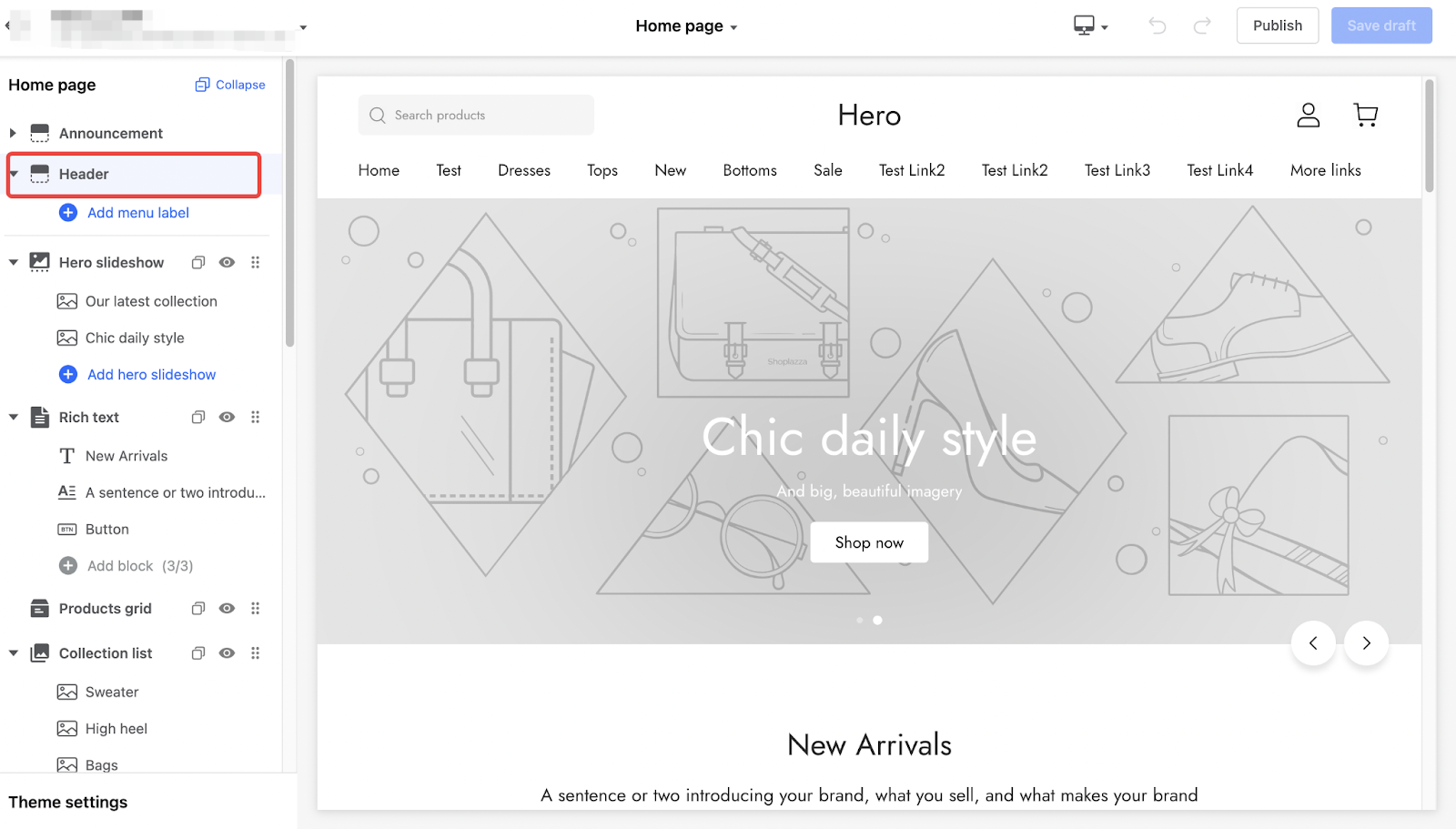 2. Choose a Search style.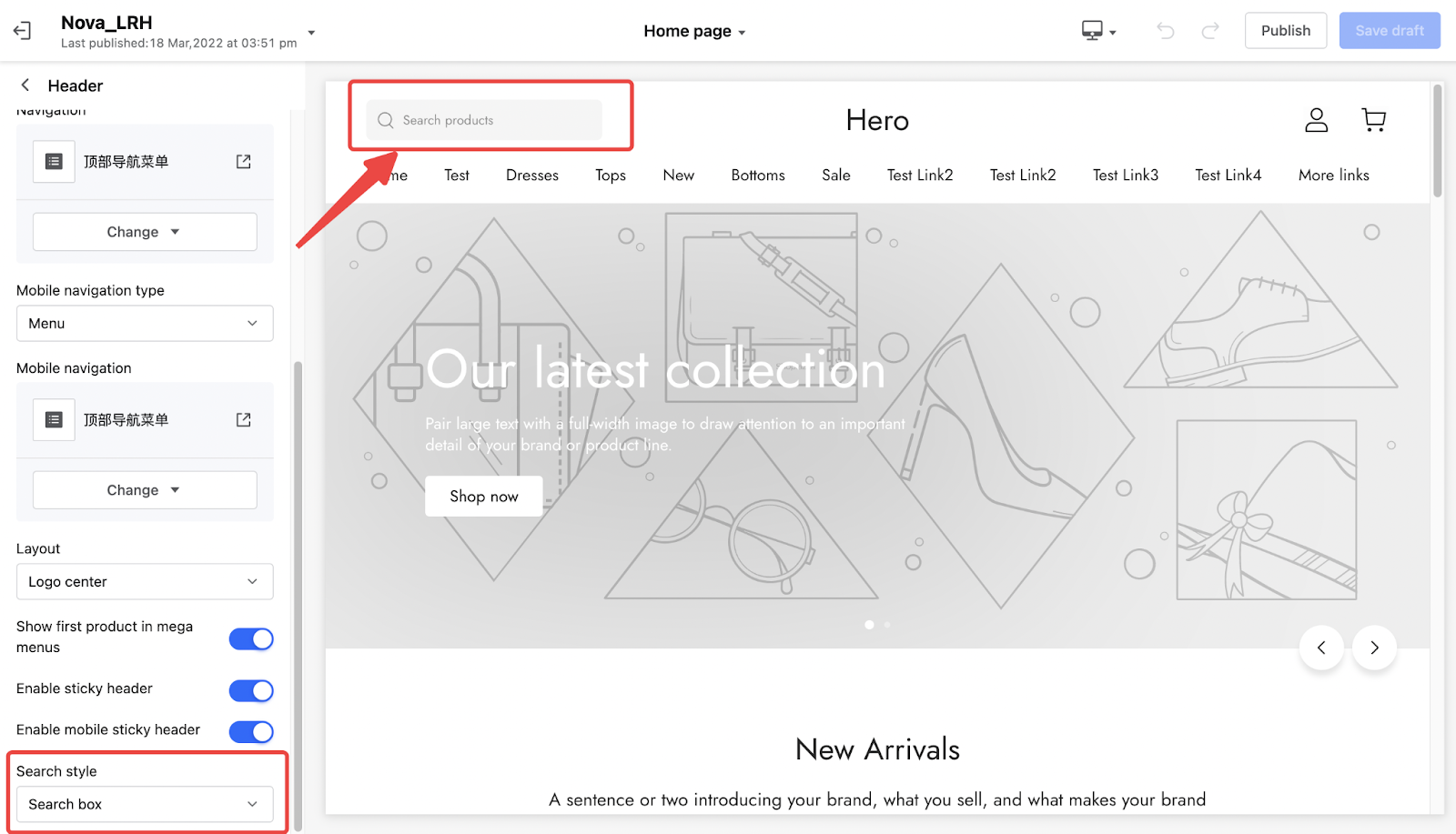 3. Switch on Enable mobile sticky header.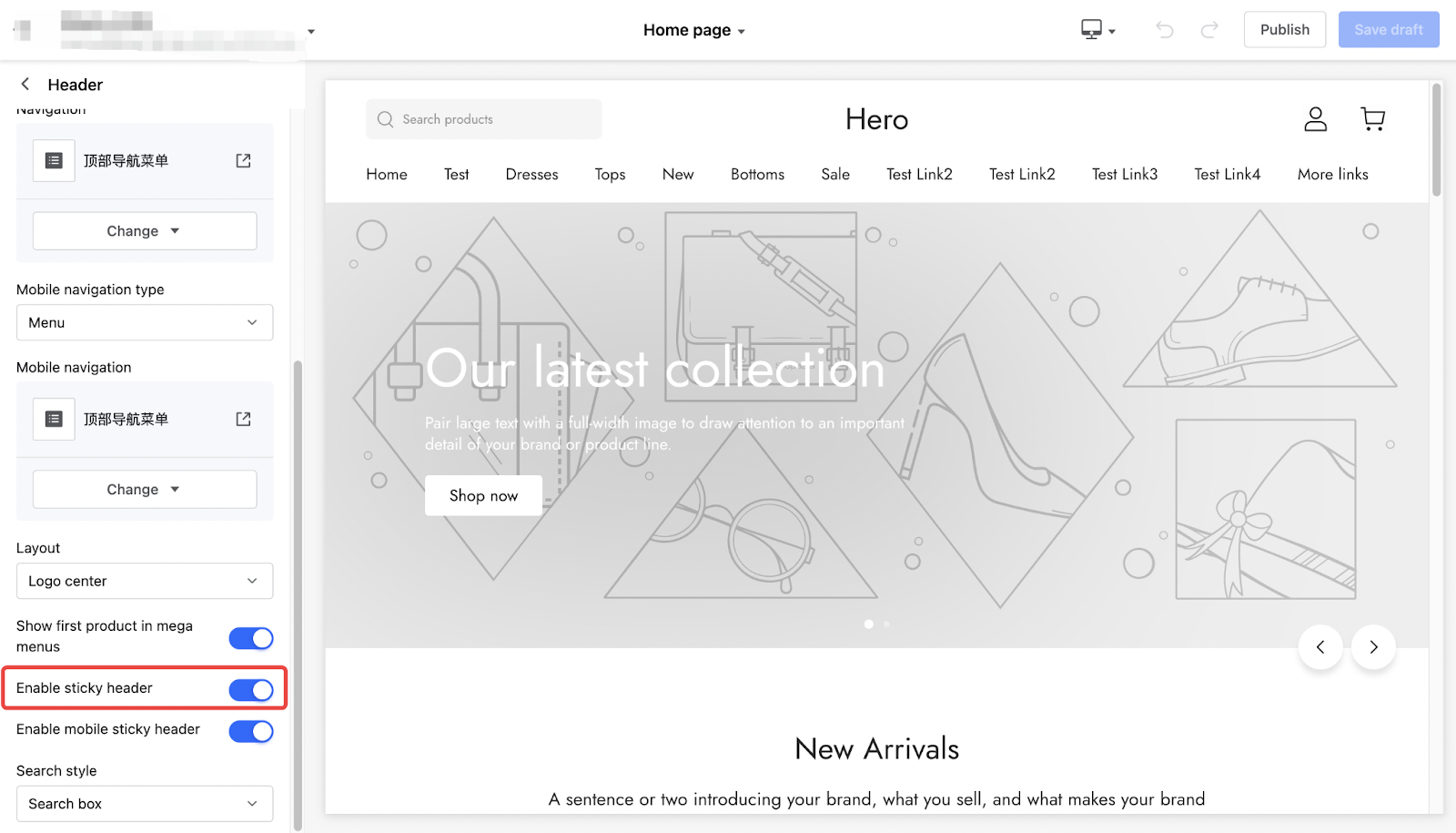 4. Click Save Draft or Publish to complete the setup.