Theme editor supports configuring the Pagination style in the collection page and search page as Number paging, Scroll loading or Click loading.
Currently, this setting only works for Hero, Boost, Nova2022 and Eva.
1. Start here: SHOPLAZZA admin > Store > Themes > Customize > Collection > Collection page.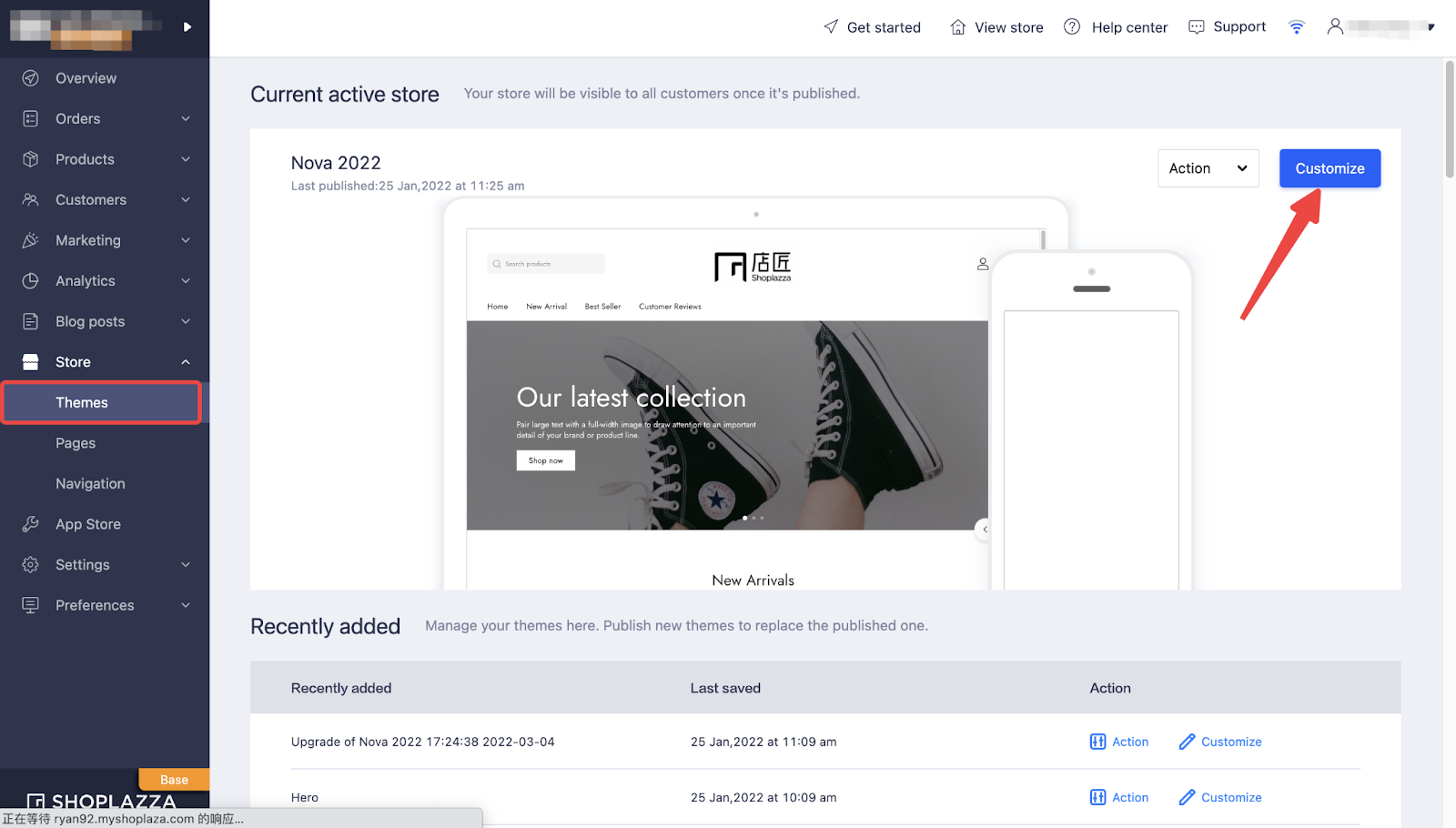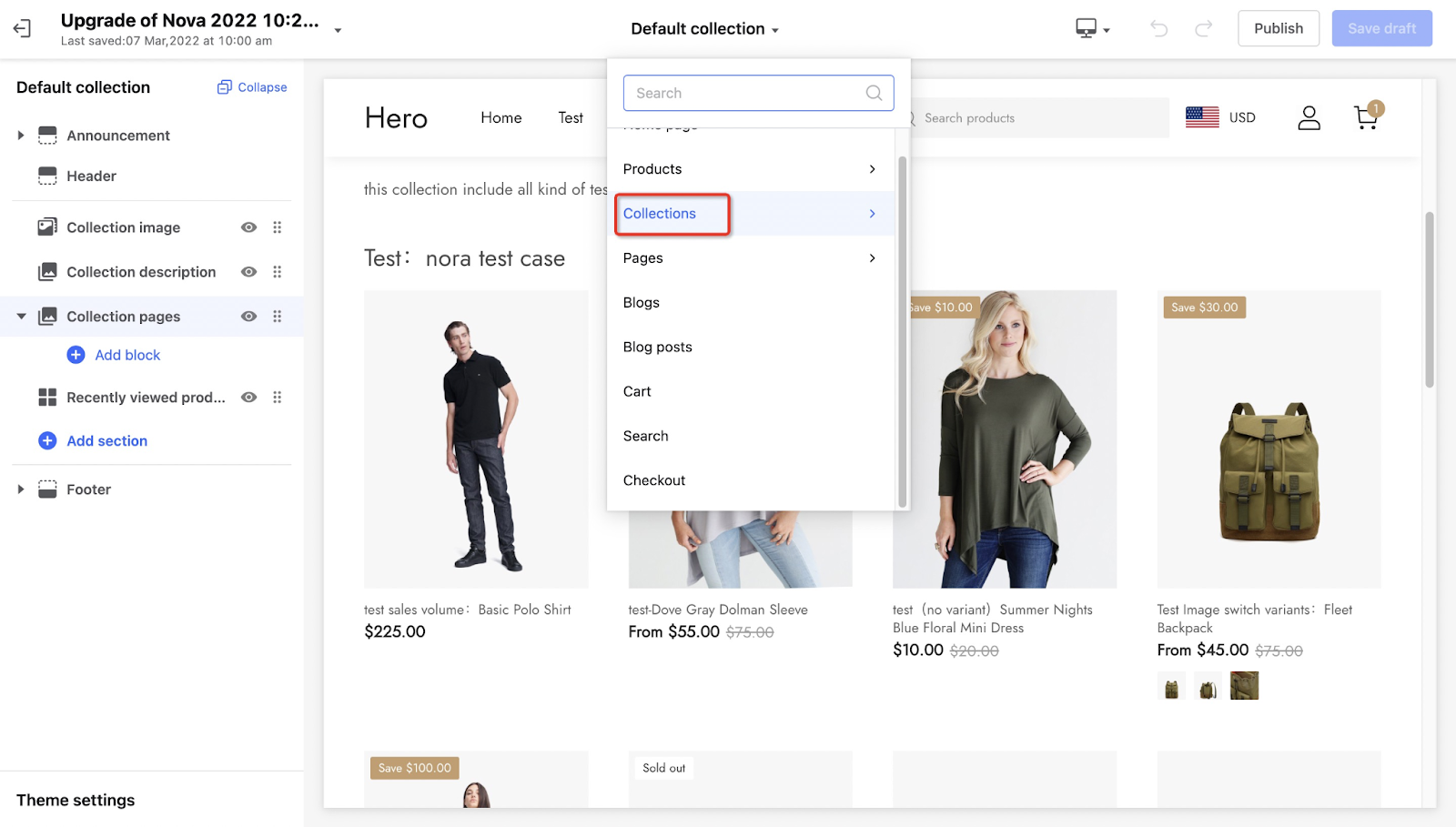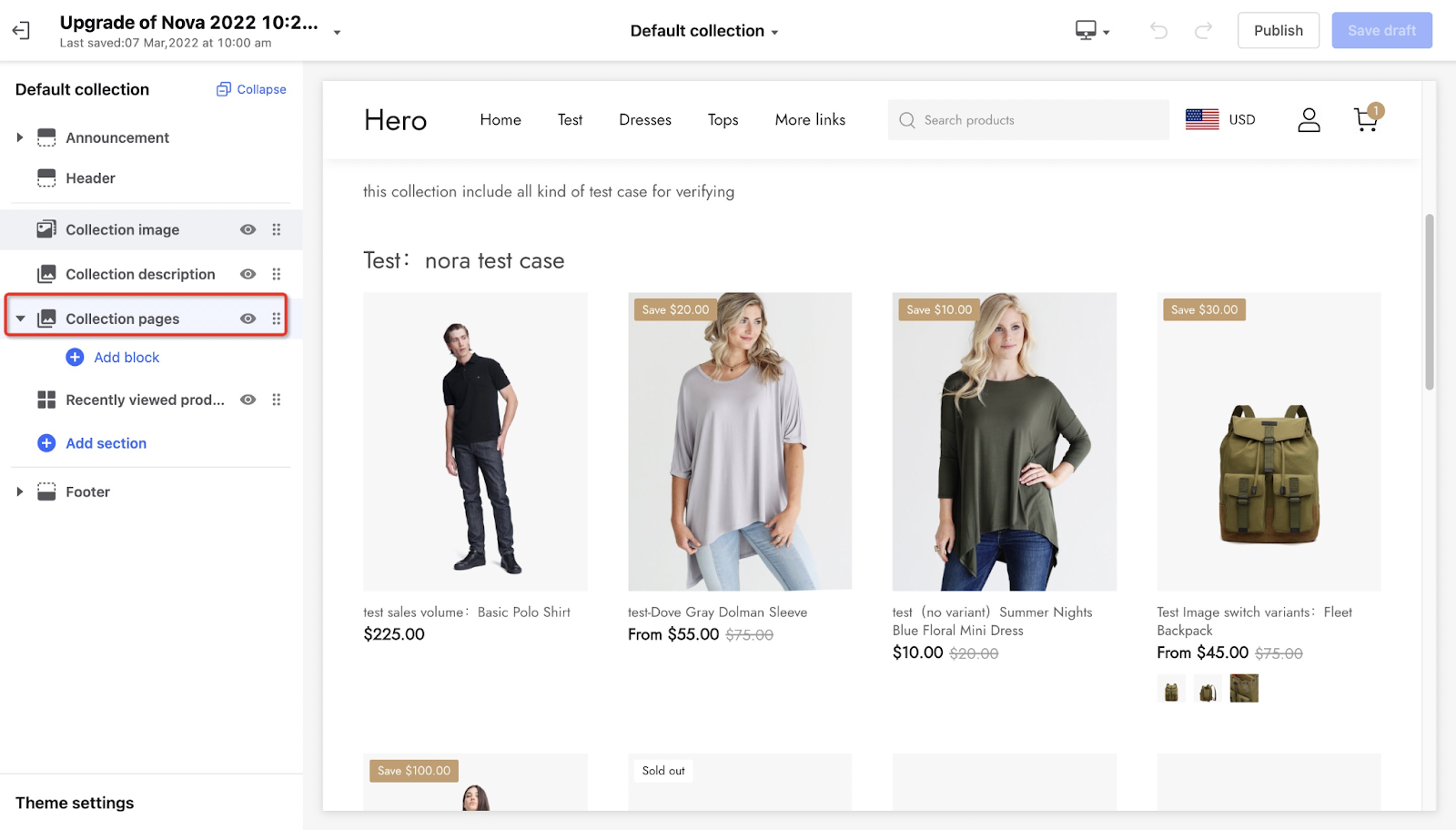 2. Choose a Pagination type.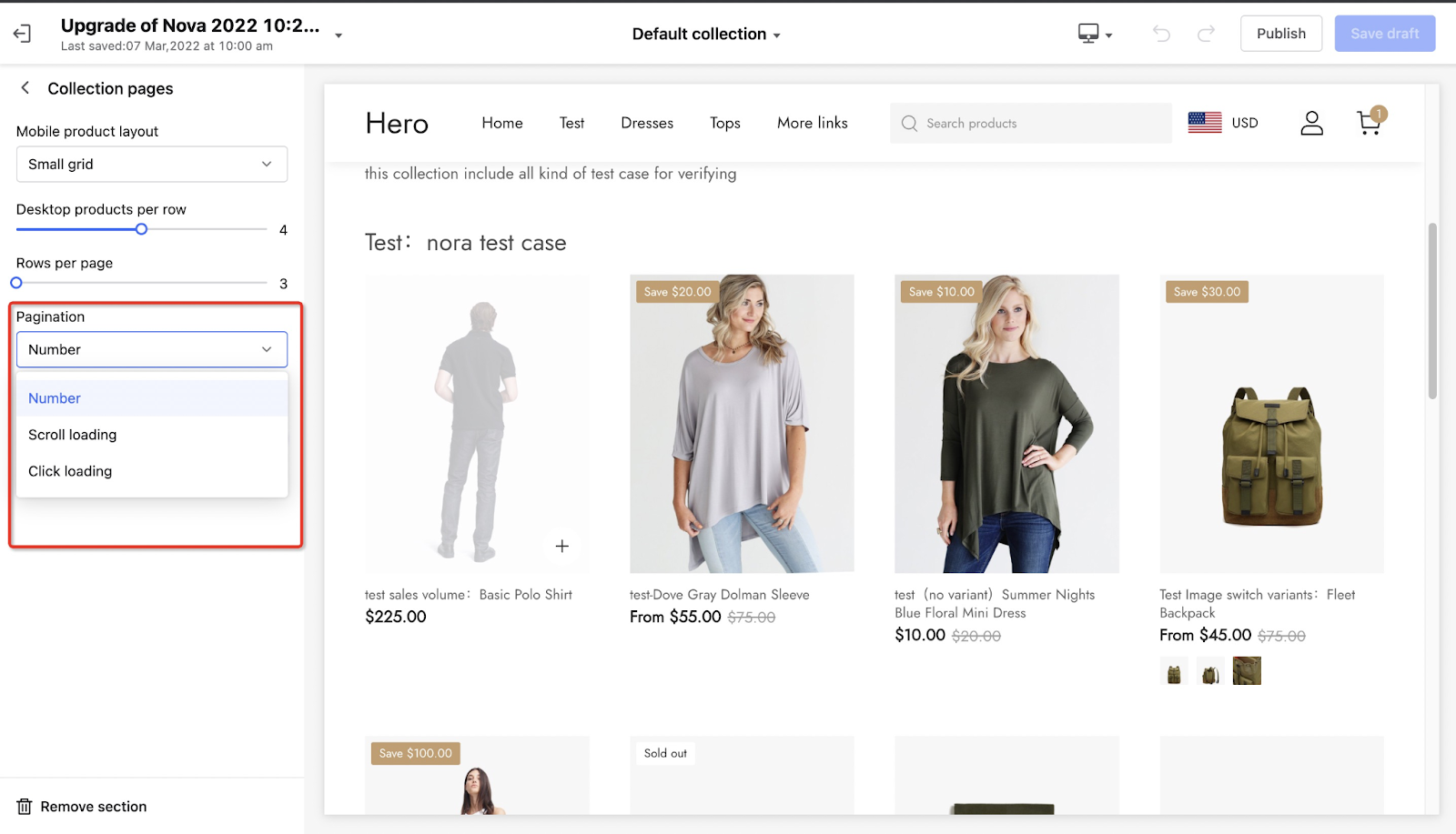 3. Click Save Draft or Publish to complete the setup.