It is important to understand how to navigate between different stores if you are running multiple businesses at the same time. Once you have logged in to your Shoplazza Admin with an email address associated with multiple stores, you can easily switch between them.
Viewing your store details
1. From your Shoplazza Admin, go to Manage account from the avatar located on the top right side of your screen.
2. In the main dashboard, select Stores from the menu to manage your store details.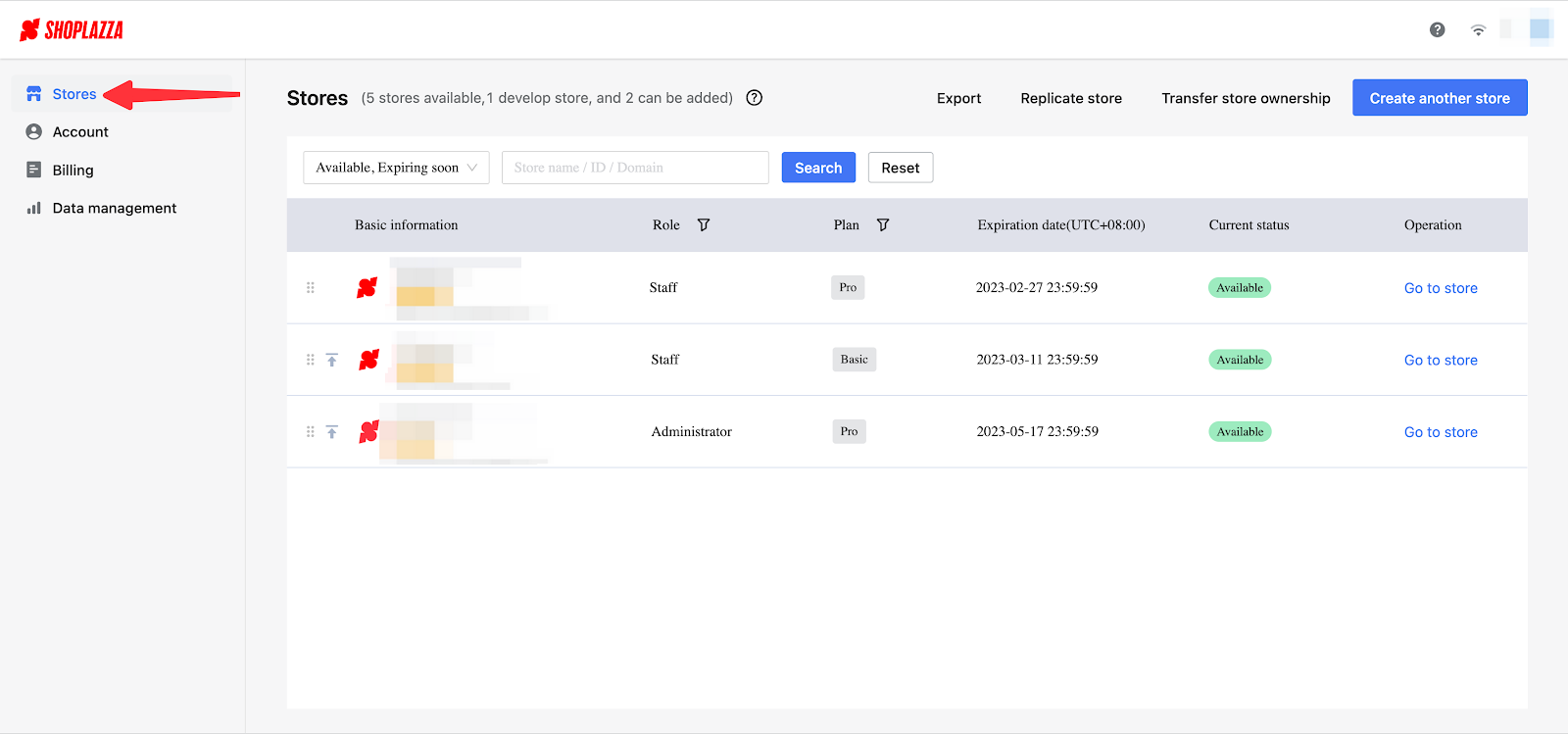 3. The header shows the quantity of stores associated with your account. If one of your stores subscribes to a Shoplazza plan, you will have access to create two additional trial stores.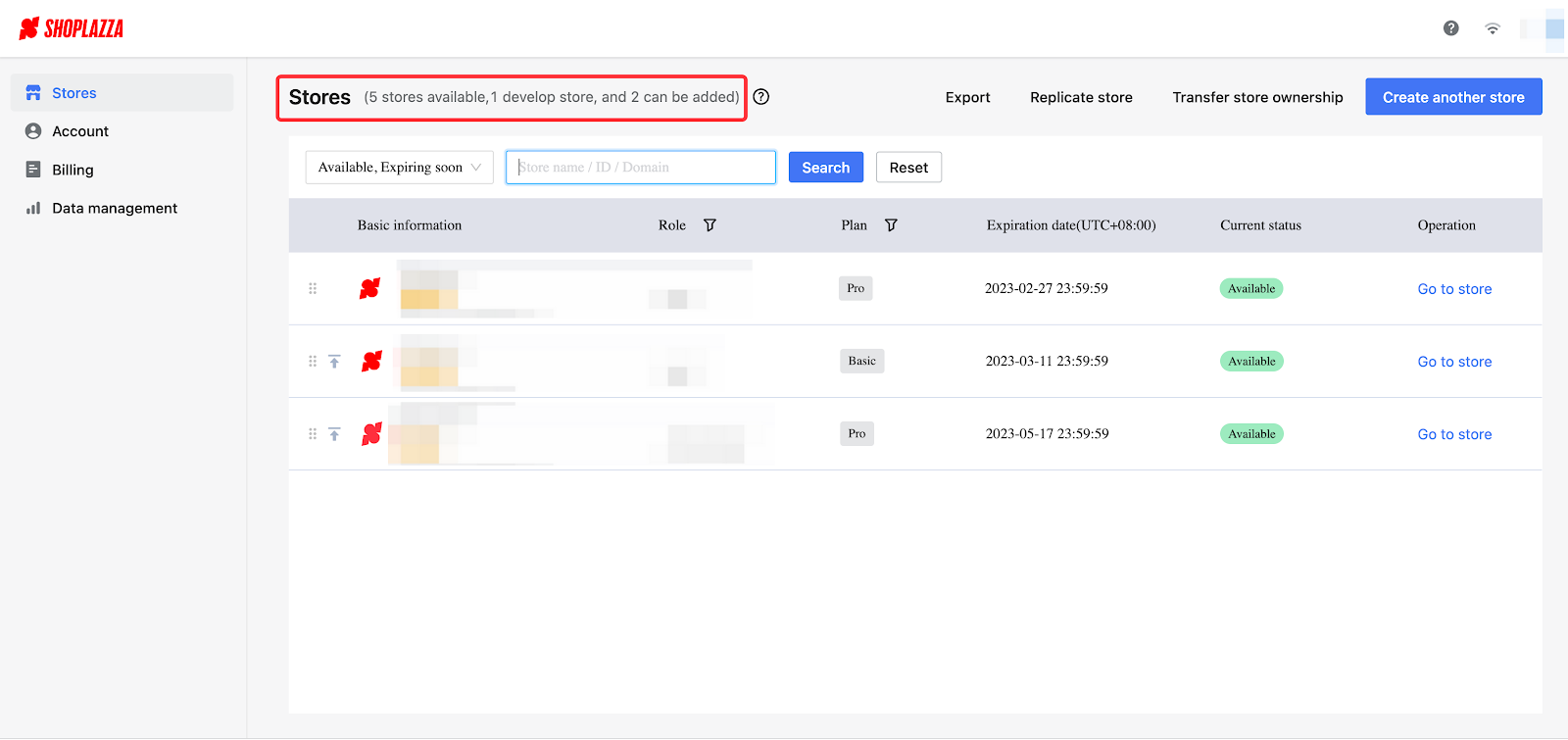 Note
You can access up to 300 stores, including paid, trial, and assigned stores.
4.Click Go to store to enter and manage a store in your Shoplazza Admin.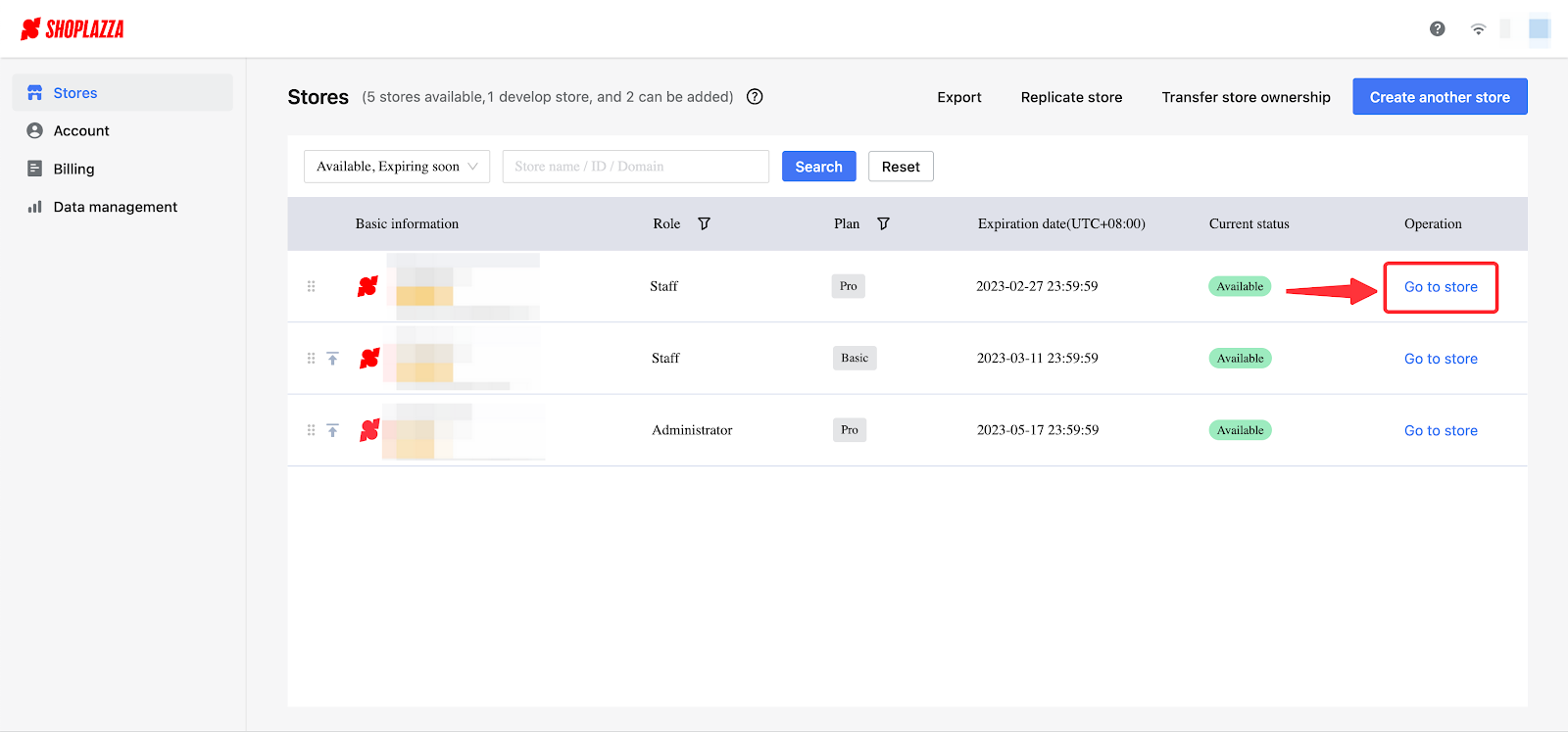 5. Filtering by store conditions with this tool makes managing multiple accounts easier.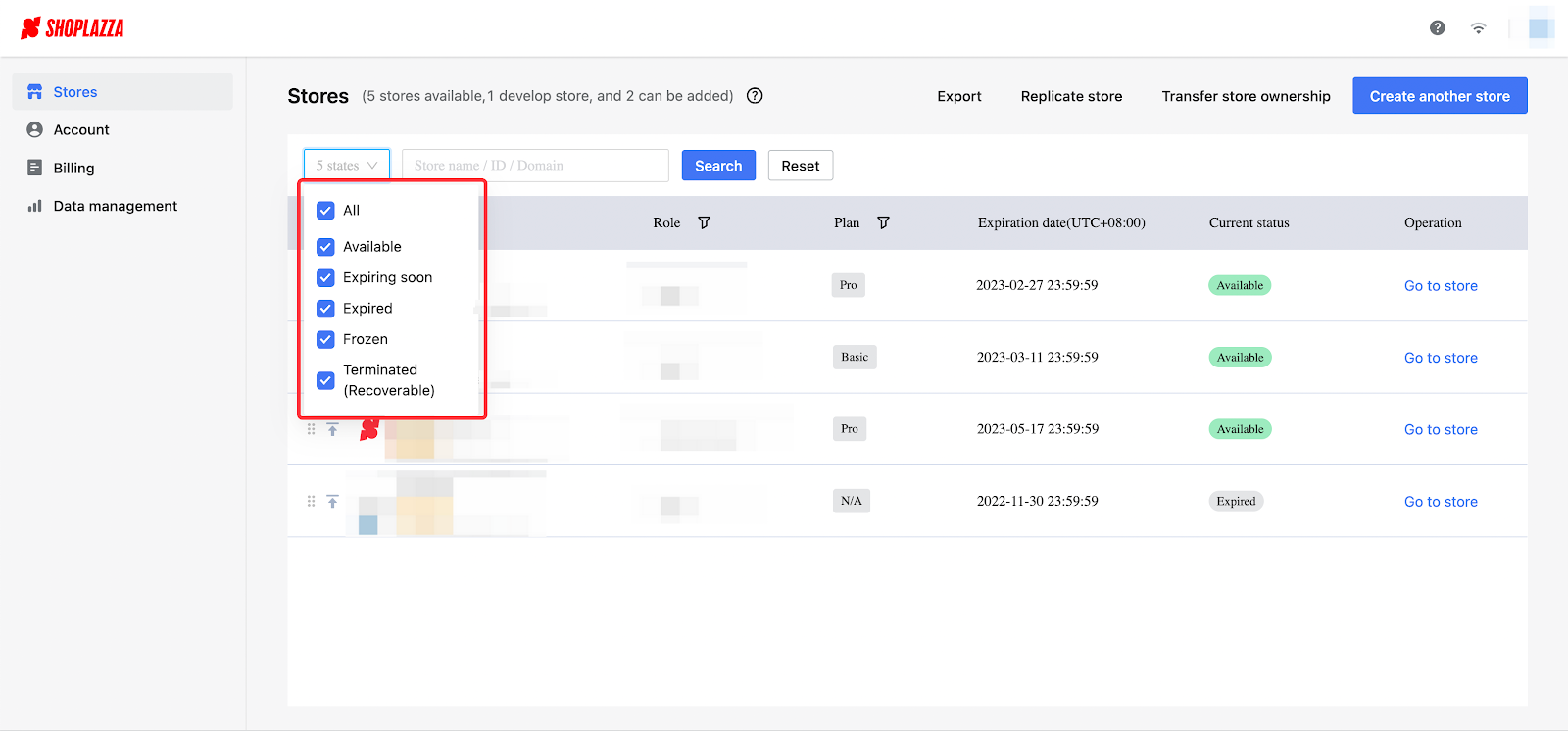 6. You can enter the store name, store ID number, or the domain to optimize search results to find the right store.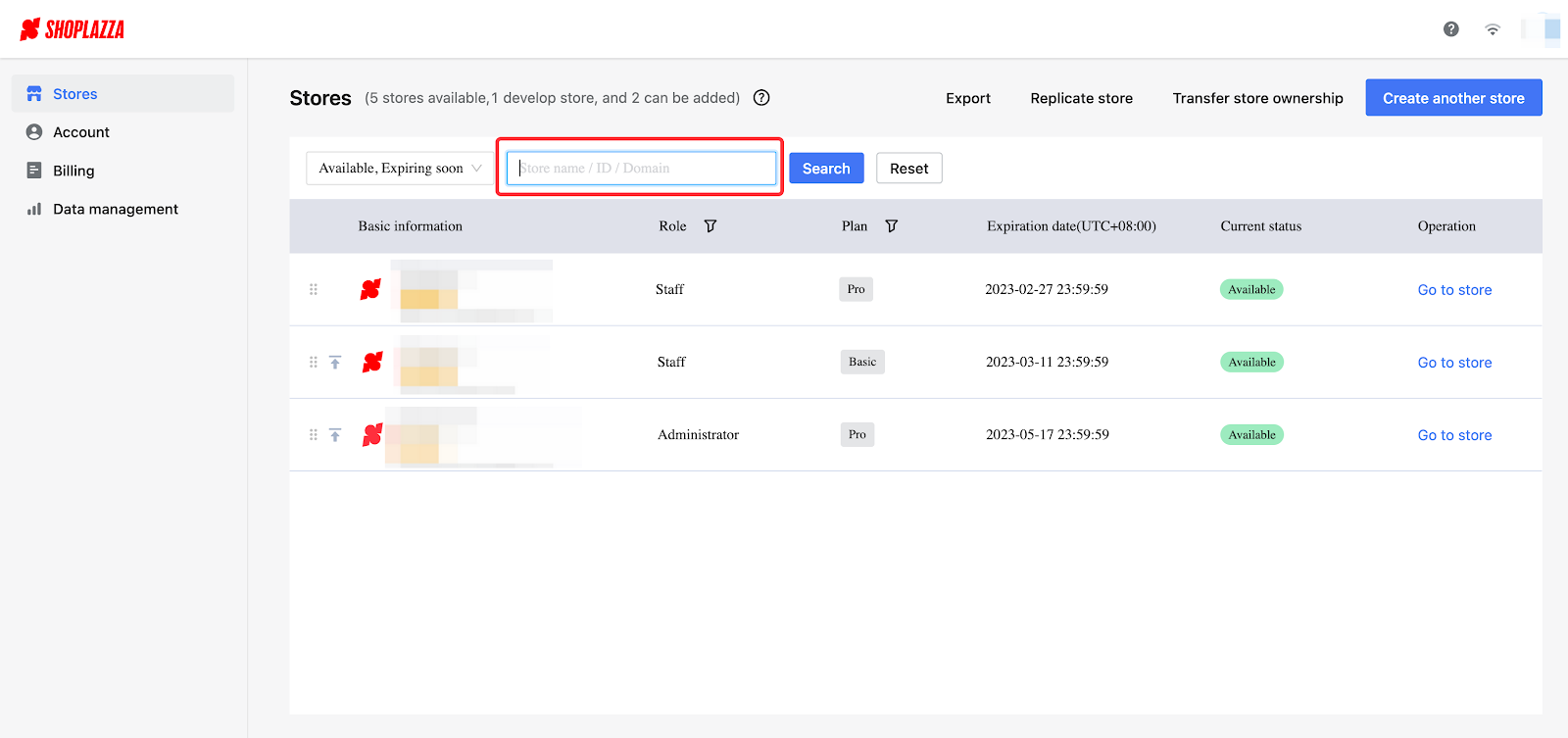 7. Click the Search button to look up a specific store once you applied all the conditions. The Reset button clears up applied conditions.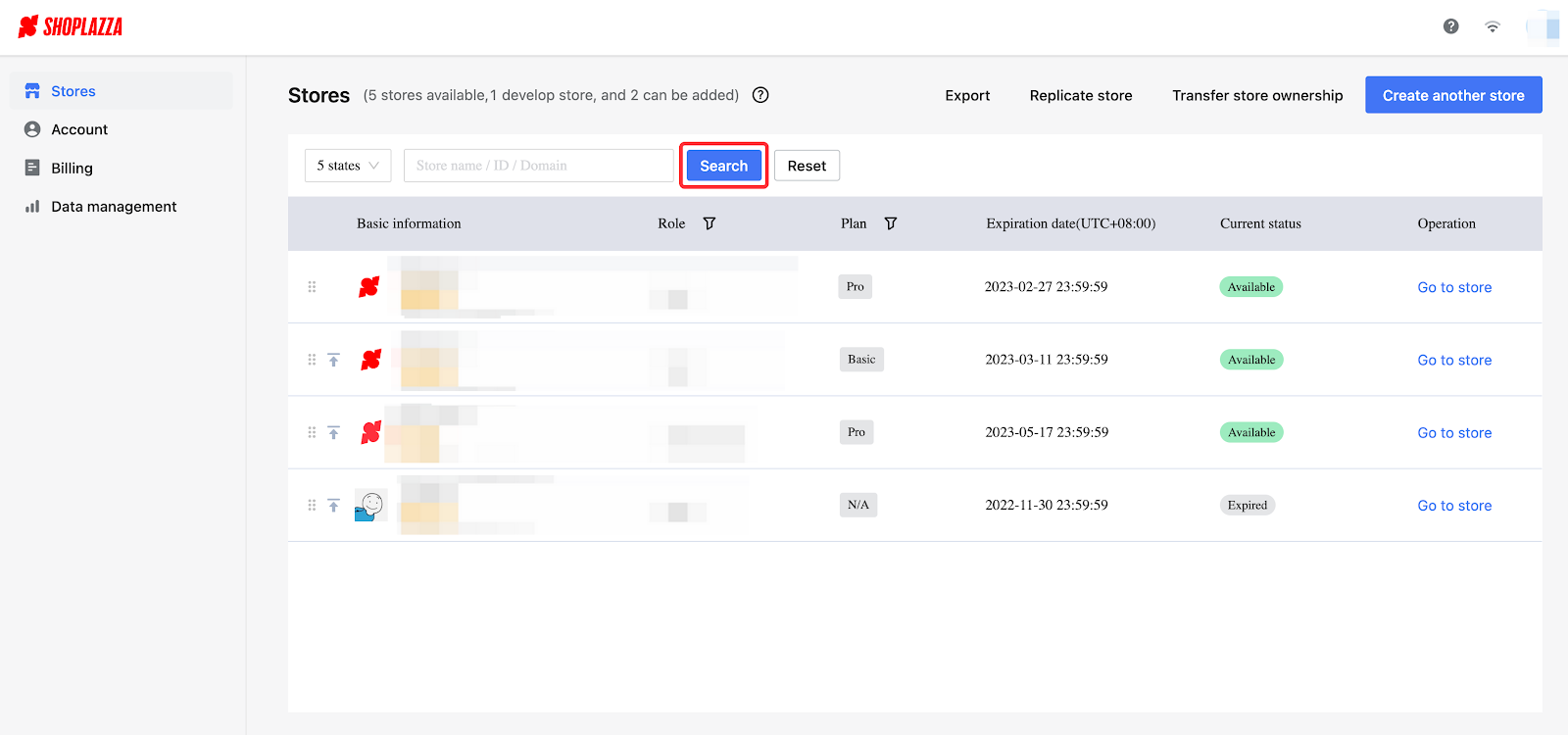 This user-friendly platform helps you confidently manage multiple stores, maximizing efficiency and giving you more time to focus on what matters most. With simple-to-use features, it's never been easier to manage multiple stores without delays.