Merchants can log in to the registered account to view the stores in all states under the account, and can also enter the store by clicking Go to store.
1. Start here: Manage account > Stores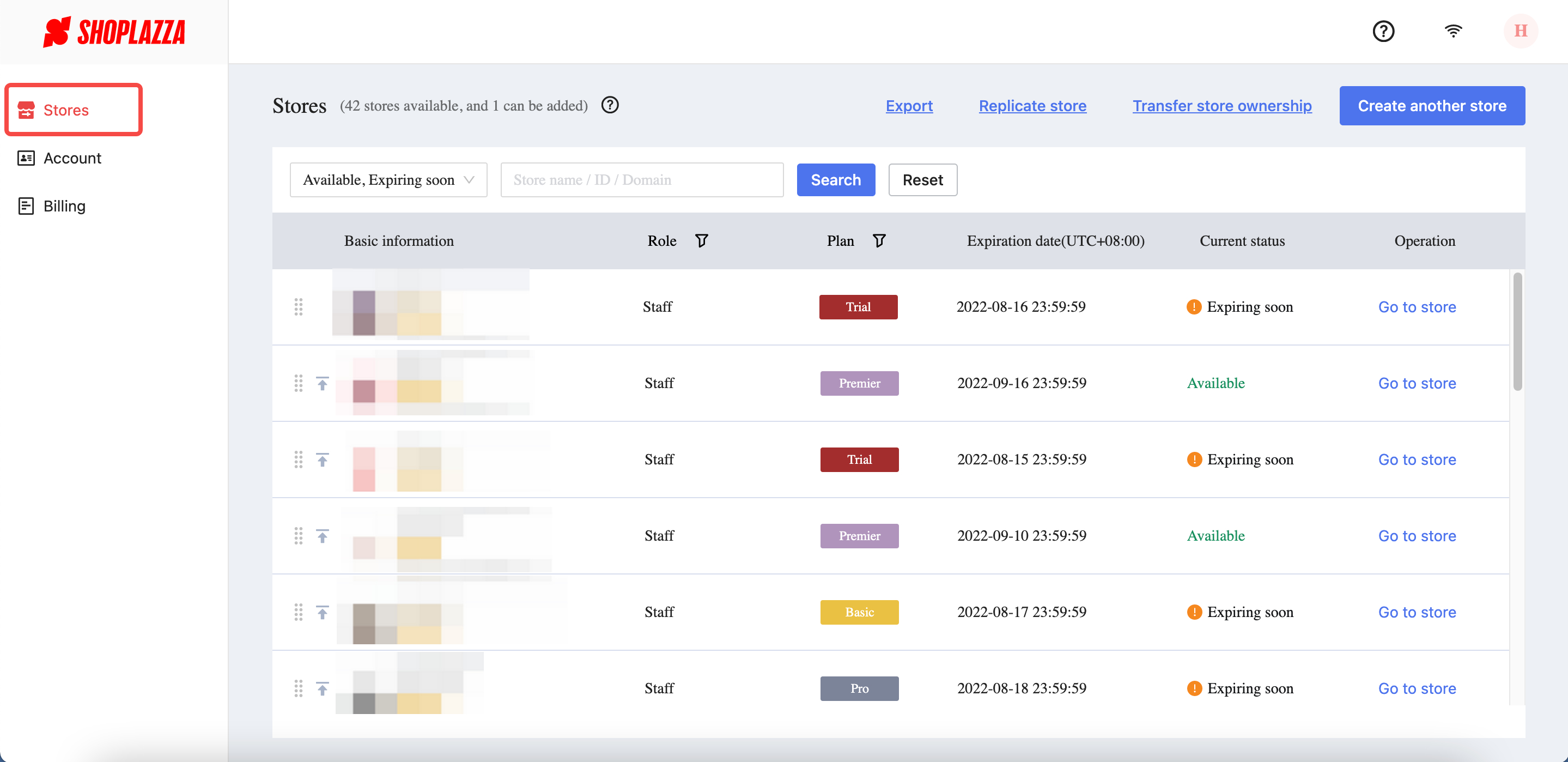 2. By default, the stores that are available and expiring soon will be displayed. Stores that are in other states can be filtered and viewed through the filter conditions.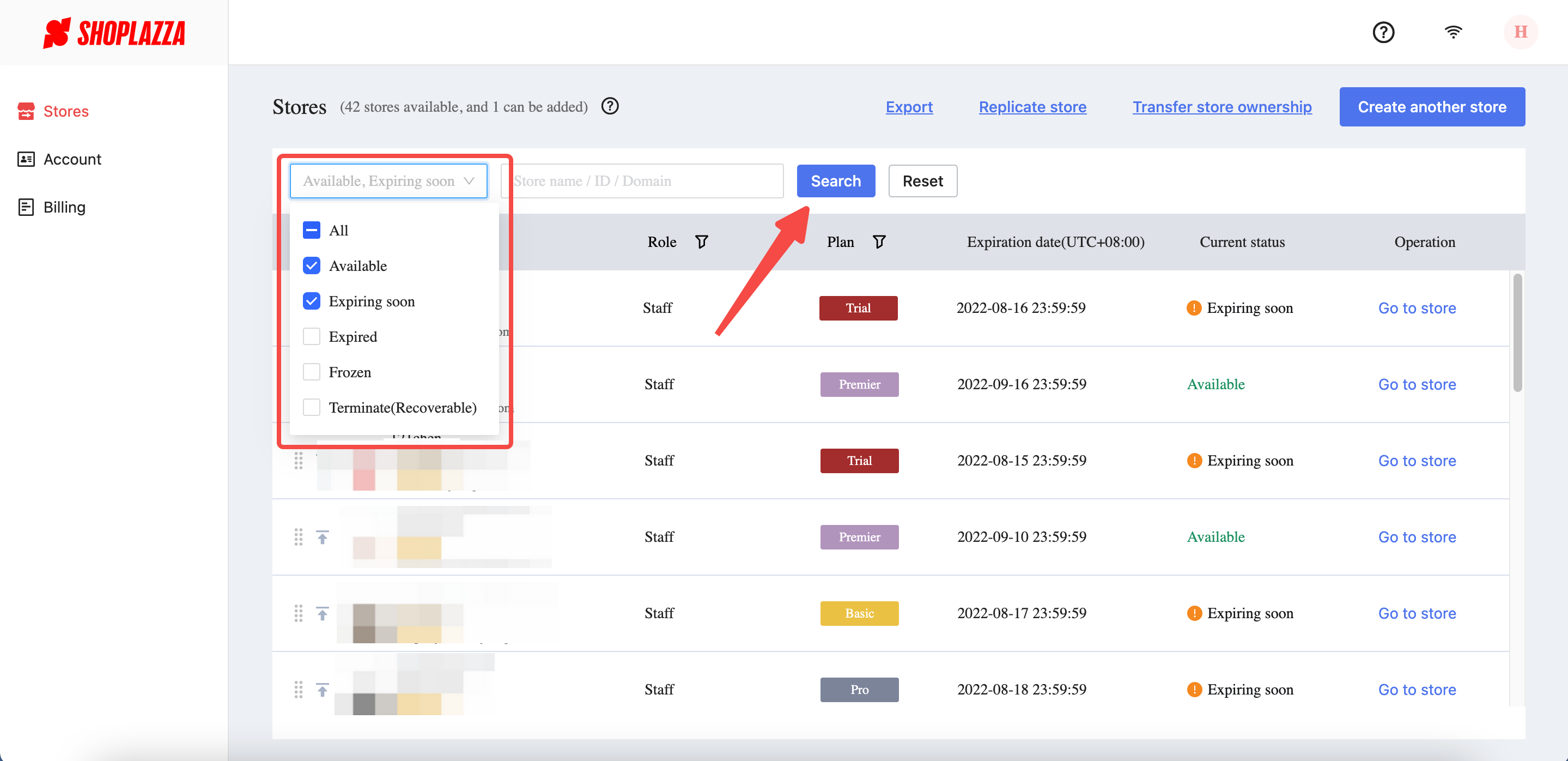 3. Select the corresponding store to enter the store admin.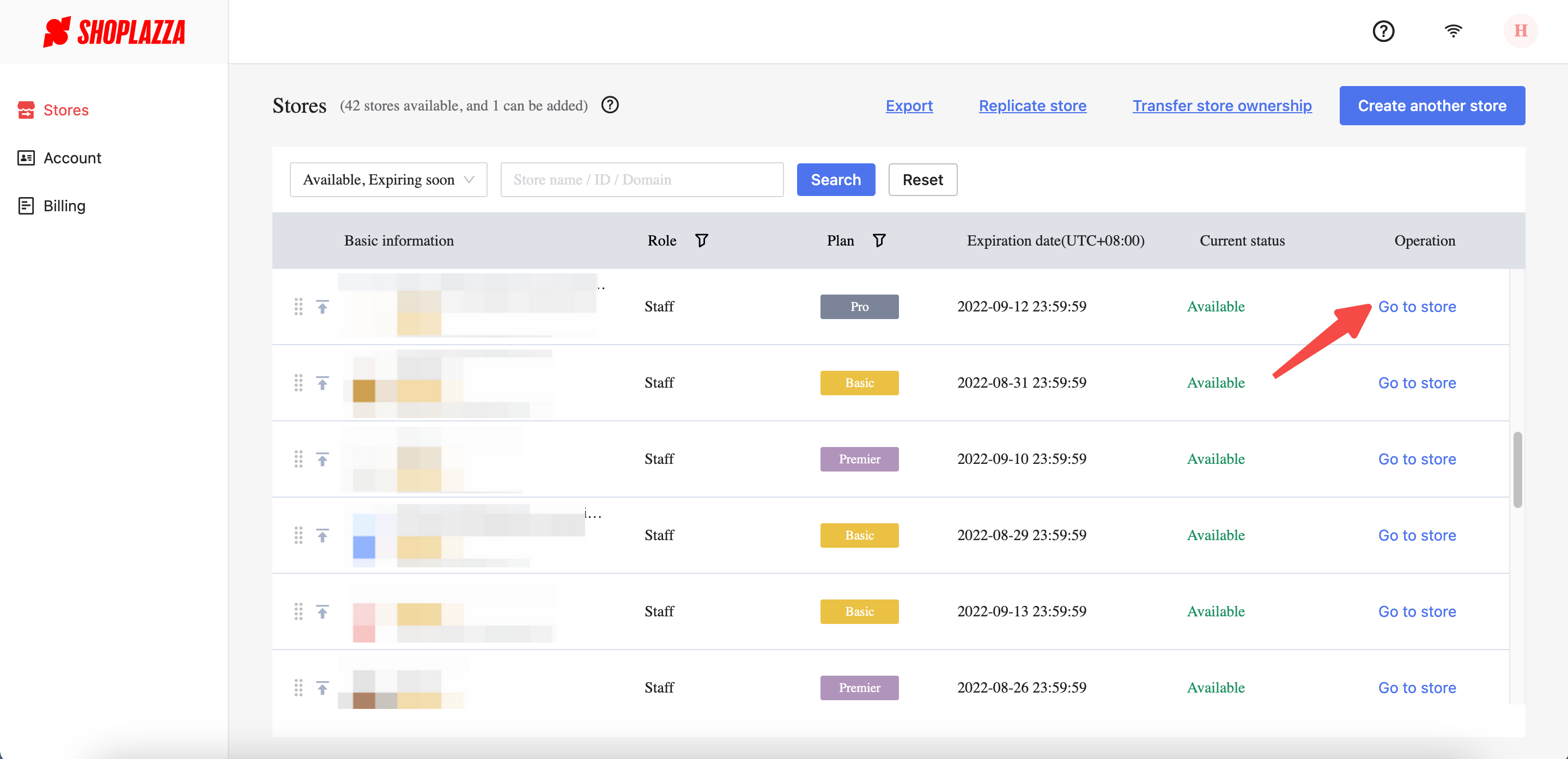 Note
*Stores in all states can be dragged and dropped to adjust the order, and stores cannot be dragged when there are filter conditions.
*When a store is transferred, the transfer can be revoked in the store list.
*When the account is an account that will accept transfers, after logging in to the account, you can accept store transfers in the store list.