As your e-commerce venture grows, it may be necessary to expand beyond a single storefront. Examples could include branching out into a new niche market, creating multiple brands, and venturing into global markets.
Shoplazza offers quick, effective access to multiple stores through a single account, allowing you to manage information between stores easily.
Creating a new store
1. From your Shoplazza Admin, go to Manage account from the drop-down profile menu.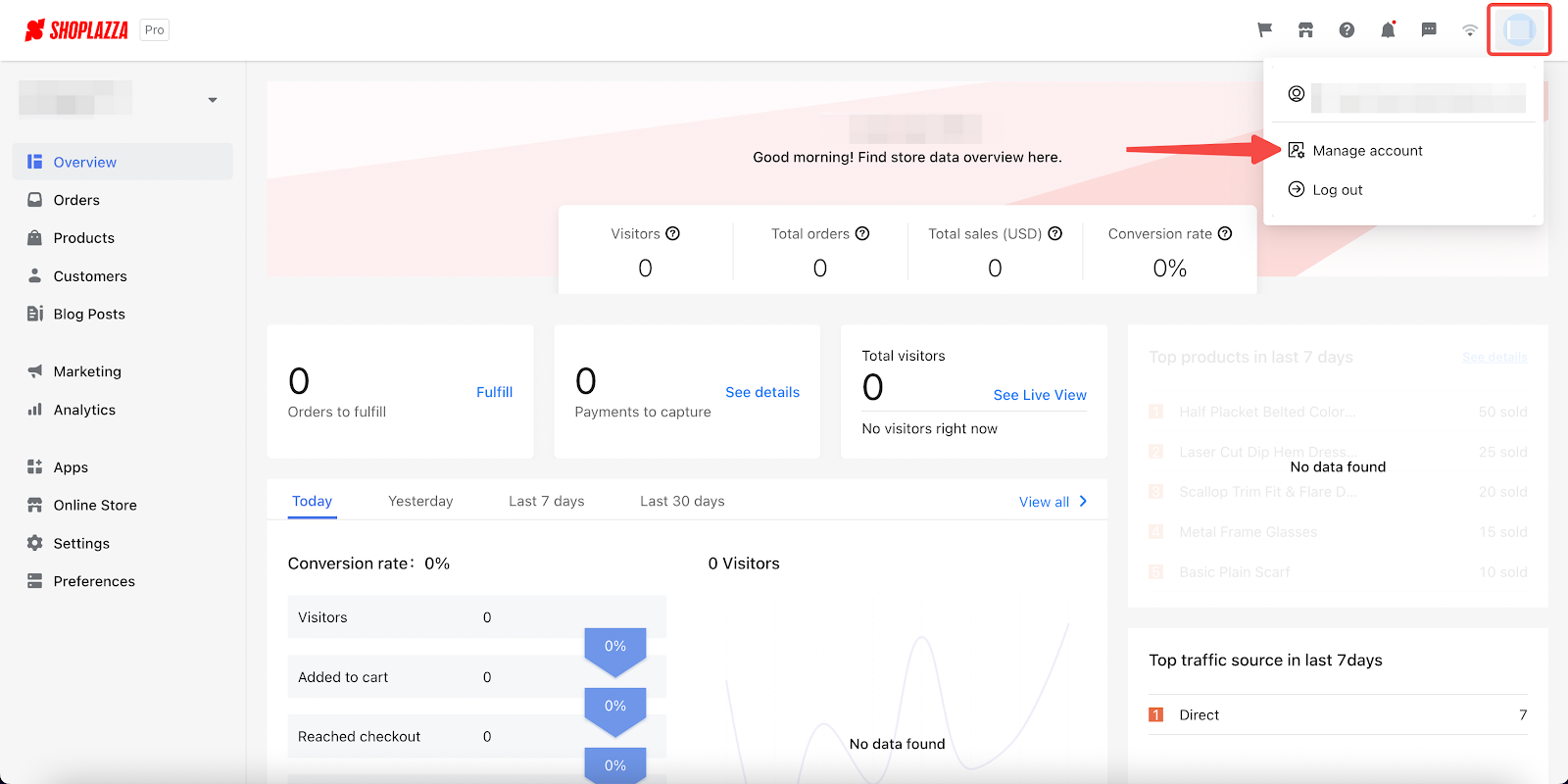 2. Click Create another store.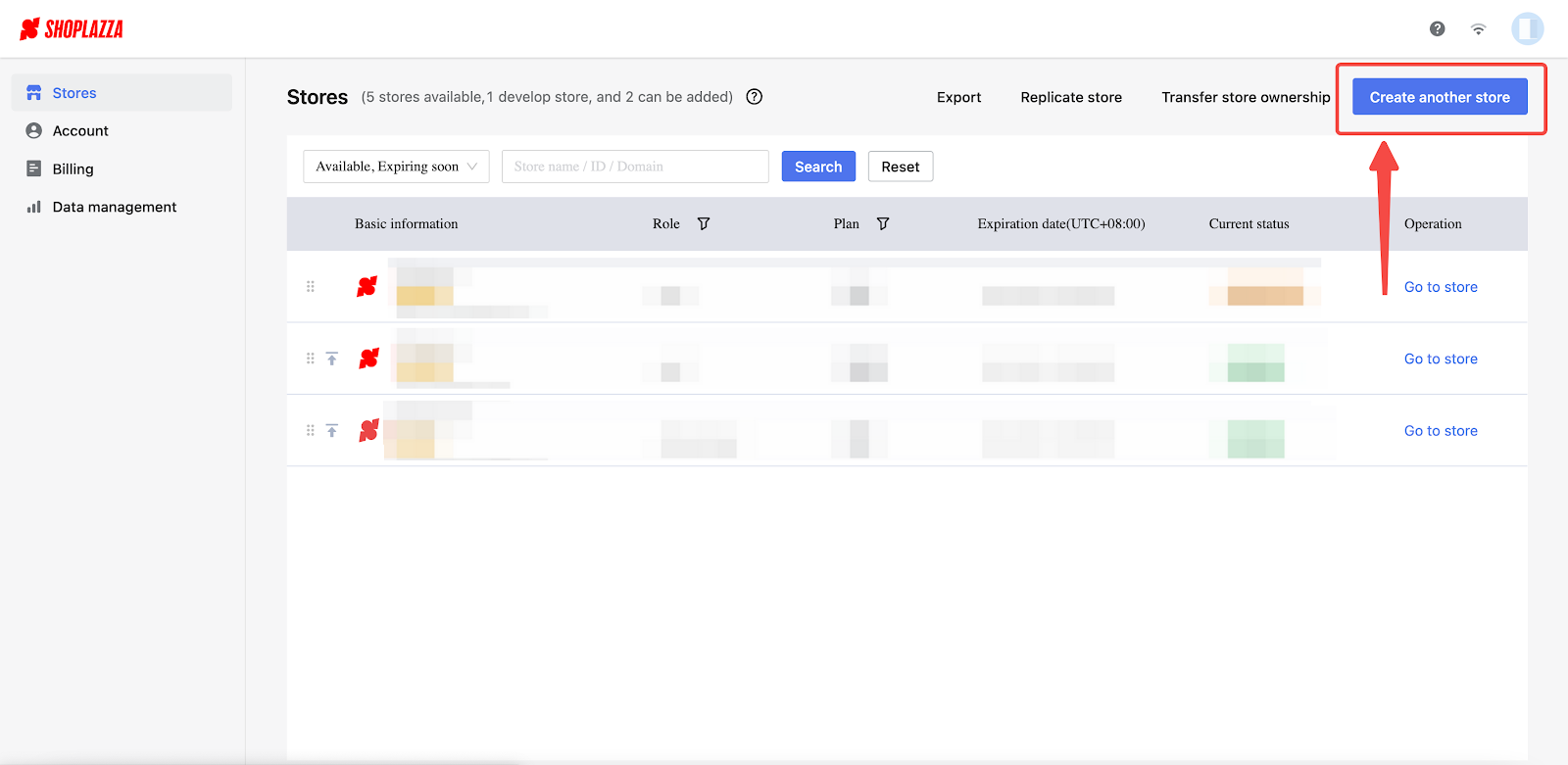 3. At the prompt, create a name for your new store and click Confirm to continue.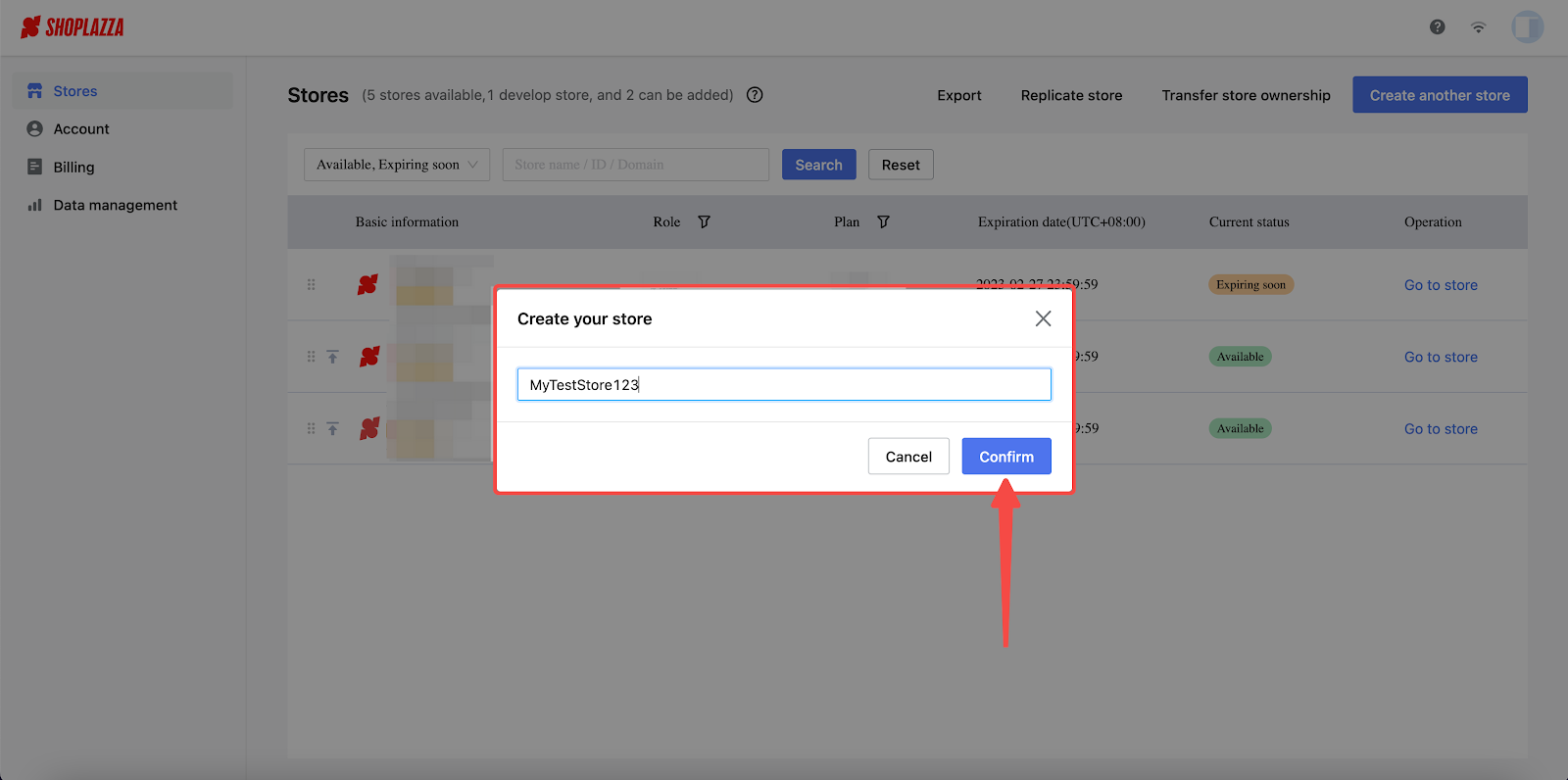 Note
Shoplazza store name must consist of alphanumeric characters.
4. A new trial store will be created in the dashboard once you've completed the above processes.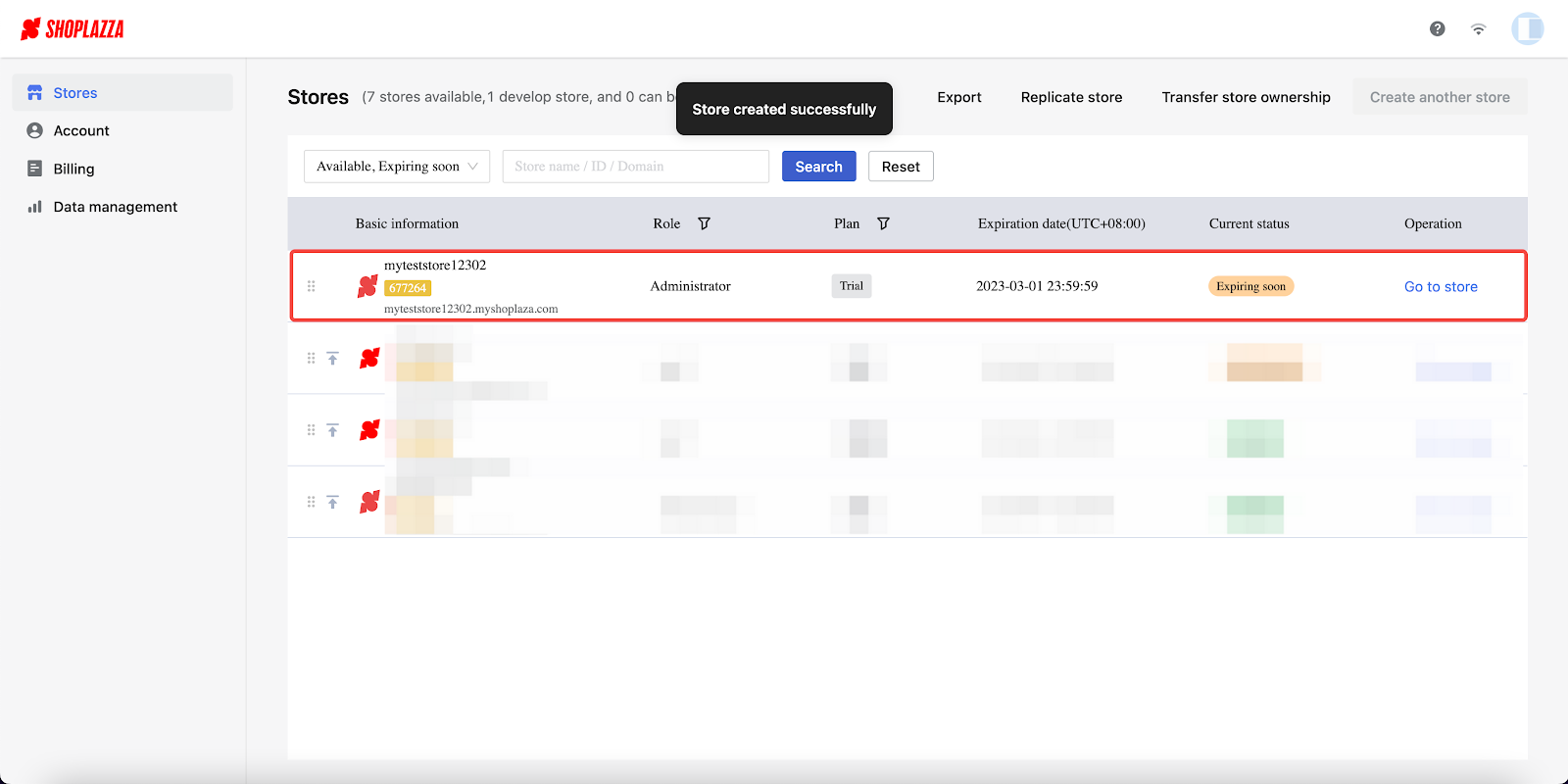 Note
During the 7-day free trial period, you will need to set up a billing and payment plan in order to activate your paid subscription for the created store.
You will receive 2 additional stores for every store plan you subscribe to.
Having more than one store can be a great way to maximize sales potential, cast a wider net, and increase your brand's exposure. You have the opportunity to reach more customers, offer a wider selection of products, and create a stronger market presence.