Bundle sales can be added to product pages as a section in the theme editor. After adding the bundle sales section, you can adjust the relative position of the section on the product pages freely.
Start here: SHOPLAZZA admin > Store > Themes > Customize. Make sure the theme is in the latest version. If theme upgrade is needed, customize the theme after upgrading.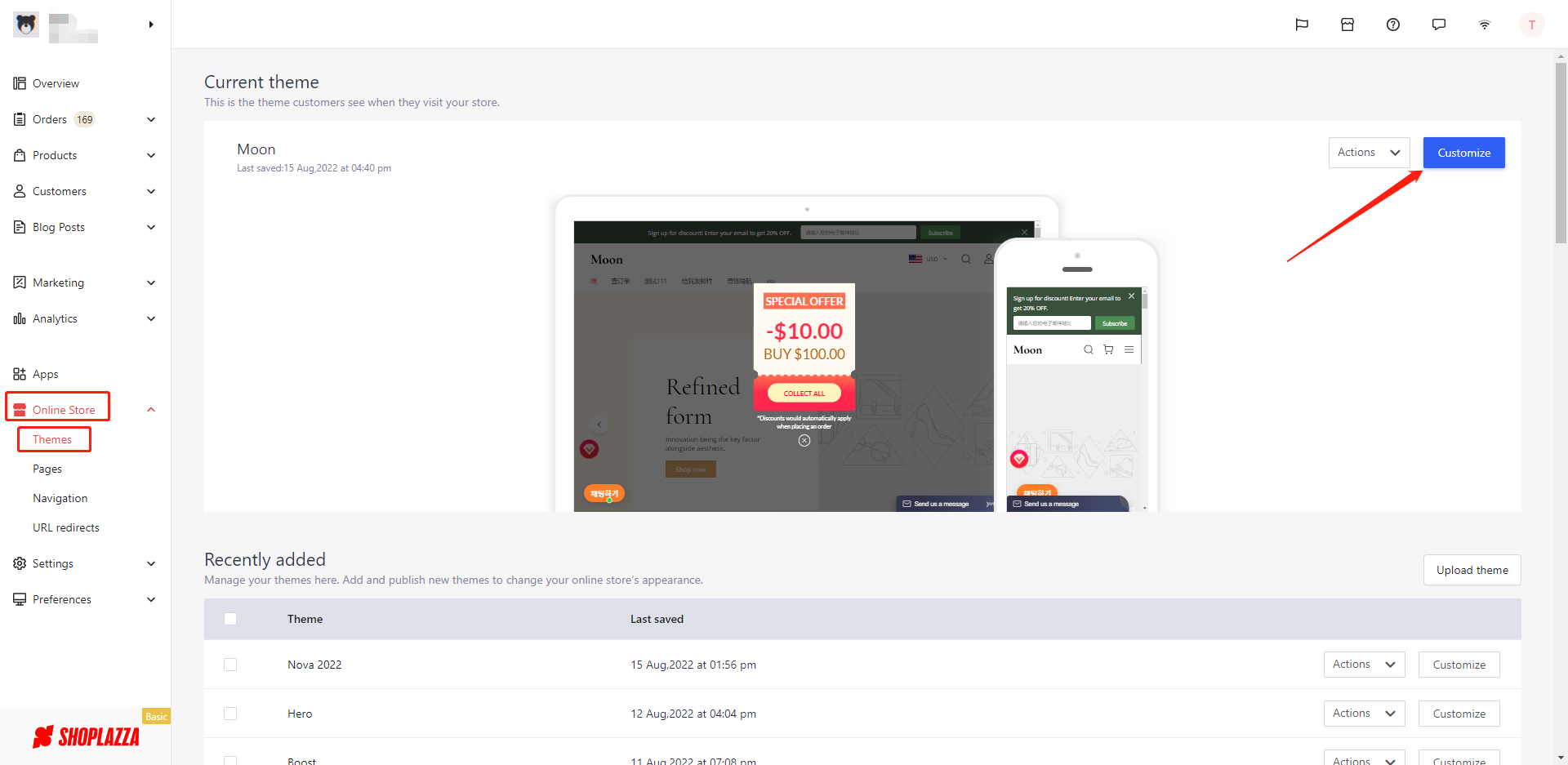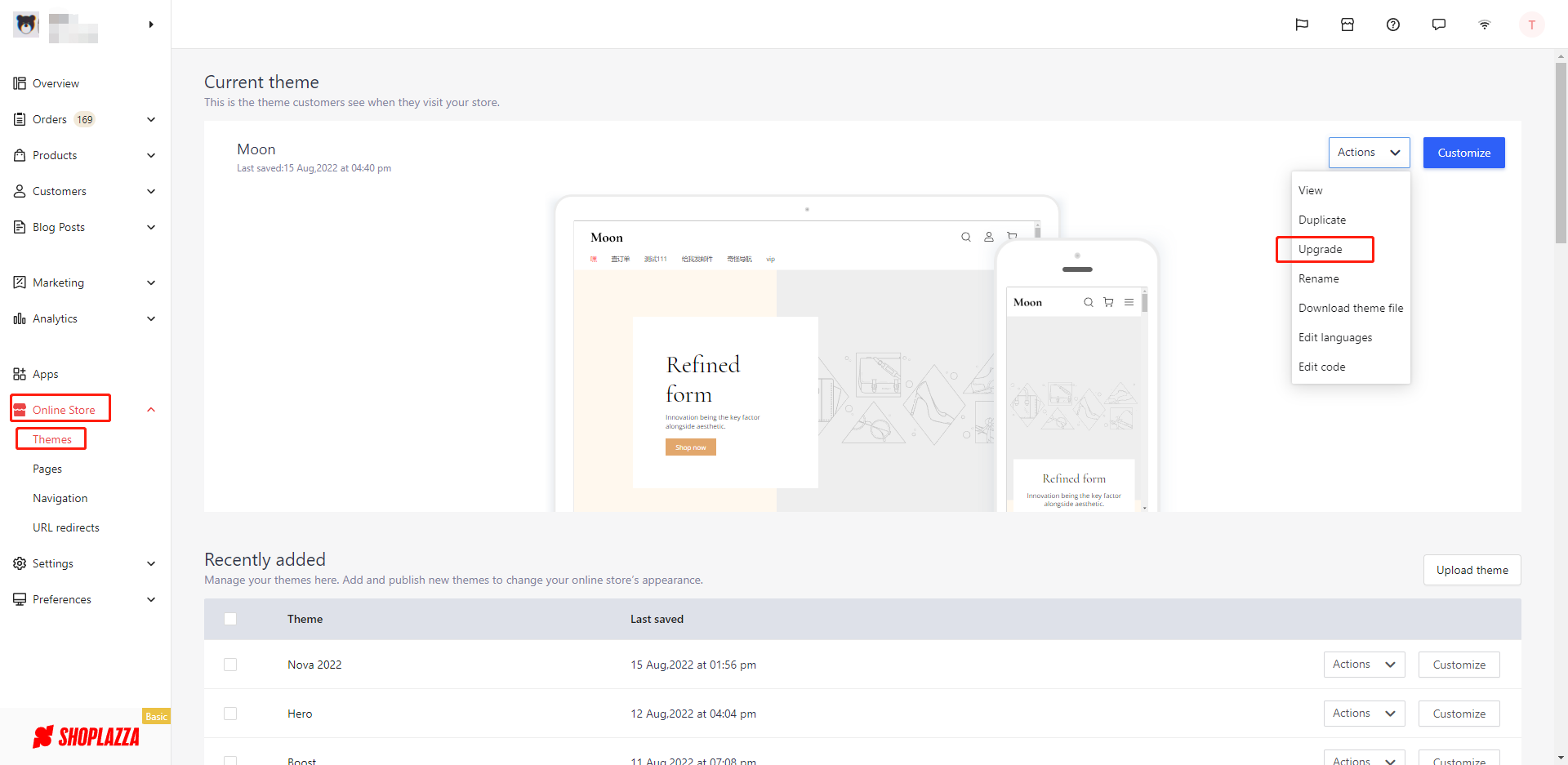 NOTE
The Nova theme cannot be upgraded, and you can switch to Nova 2022 to proceed.
1. Once in the theme editor, select the Products page.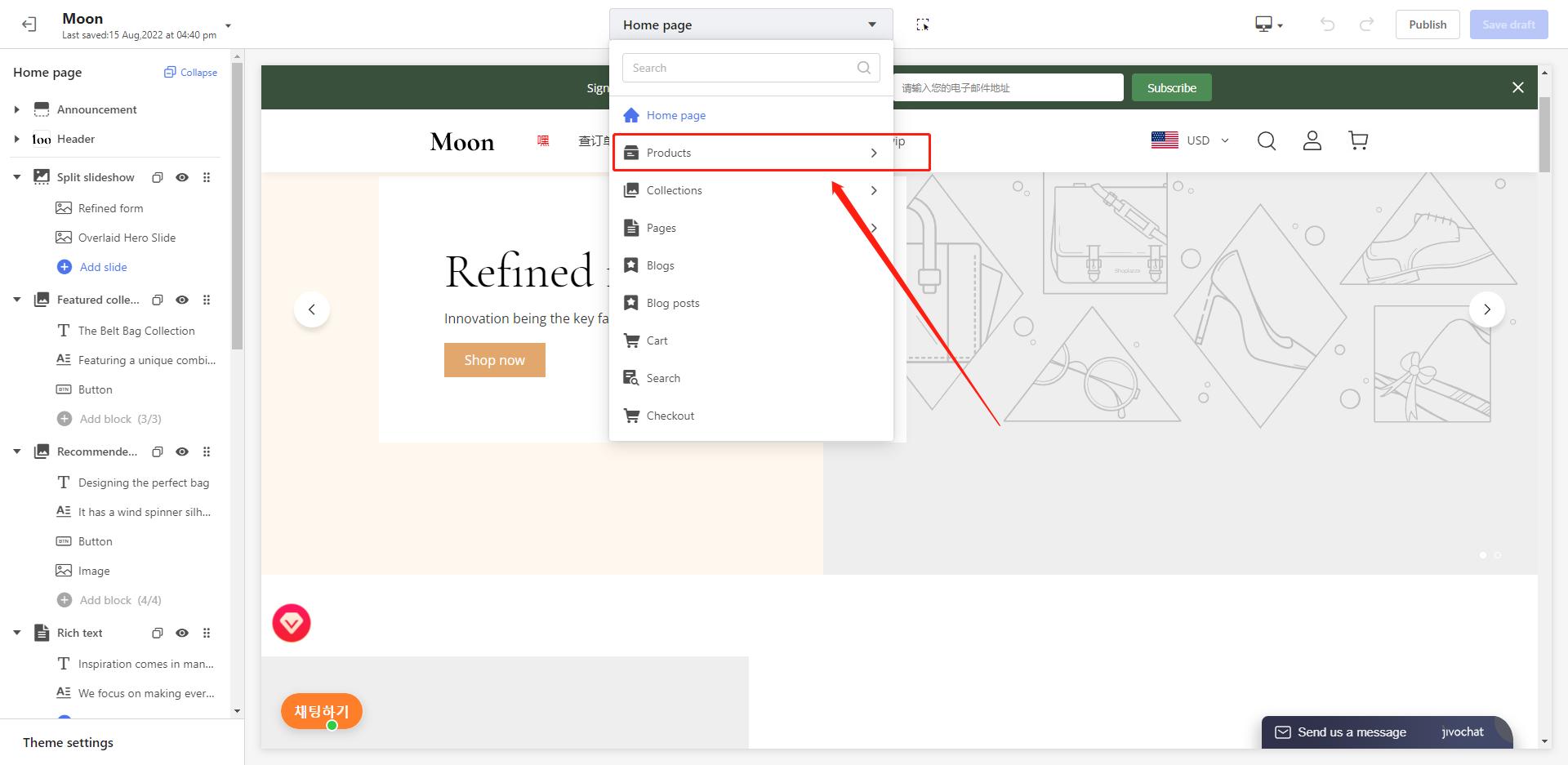 2. Find the editing bar on the left and click Add section.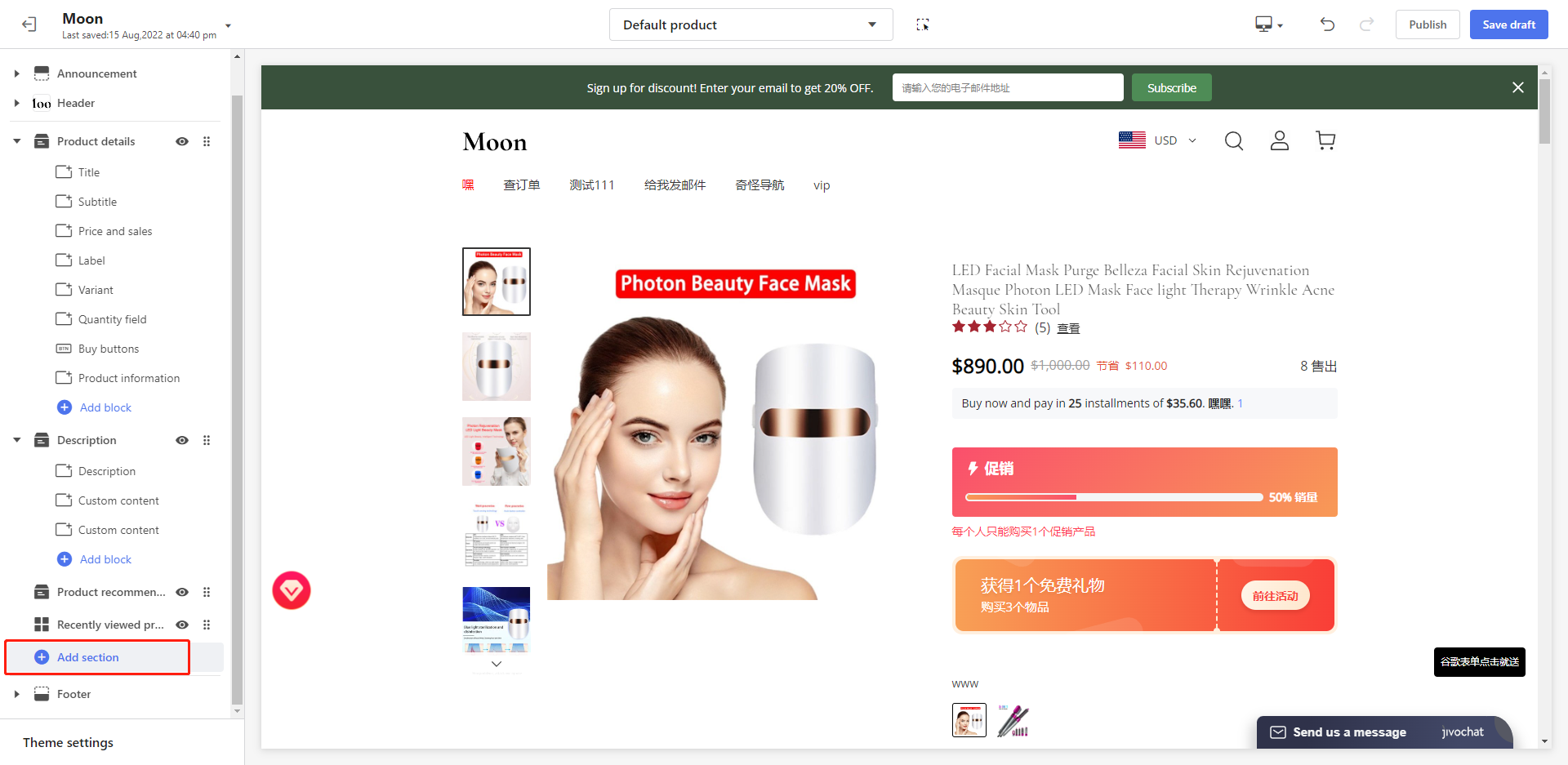 3. Click Bundle to add.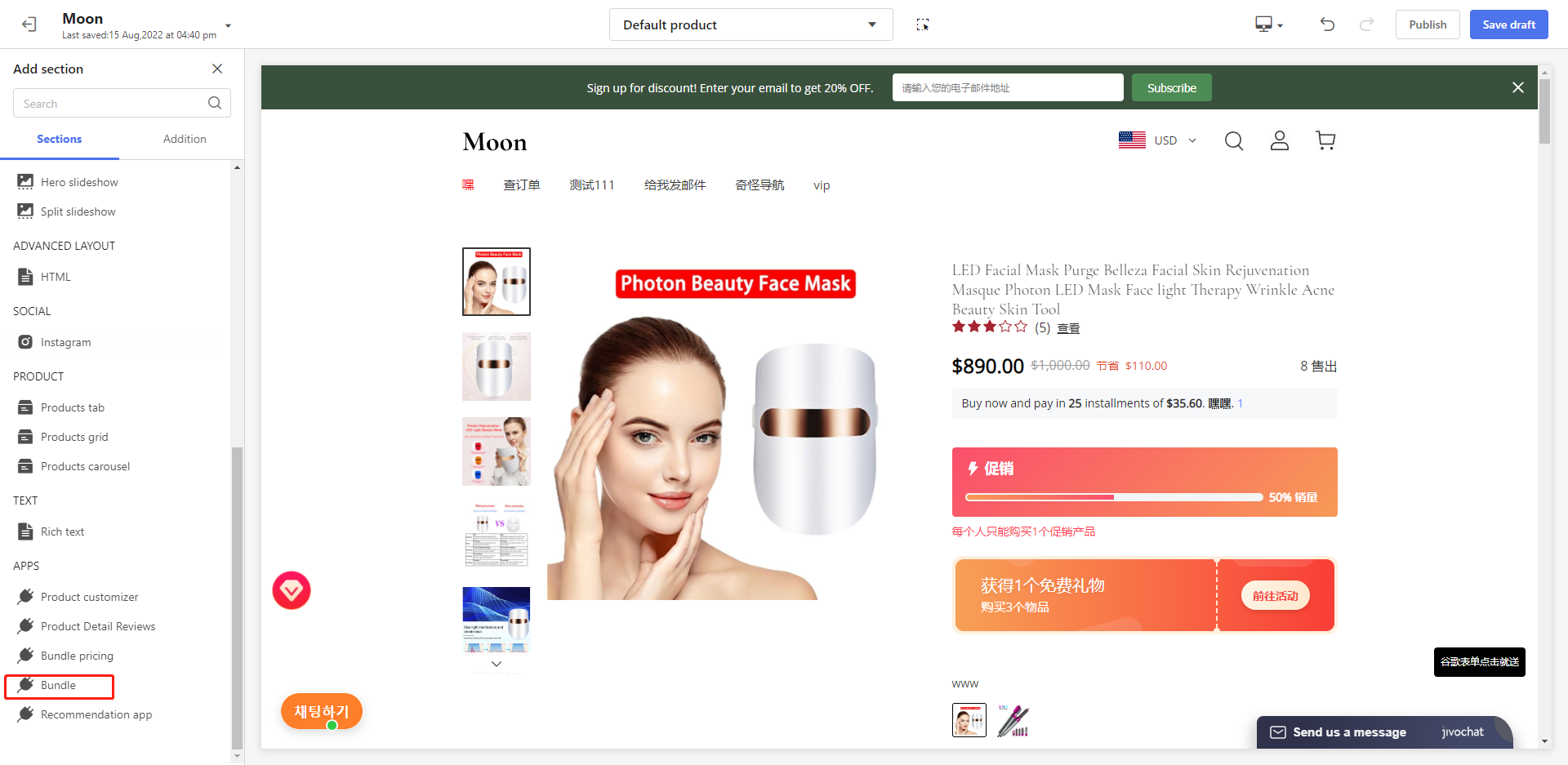 4. You have successfully added the Bundle sales section to your store.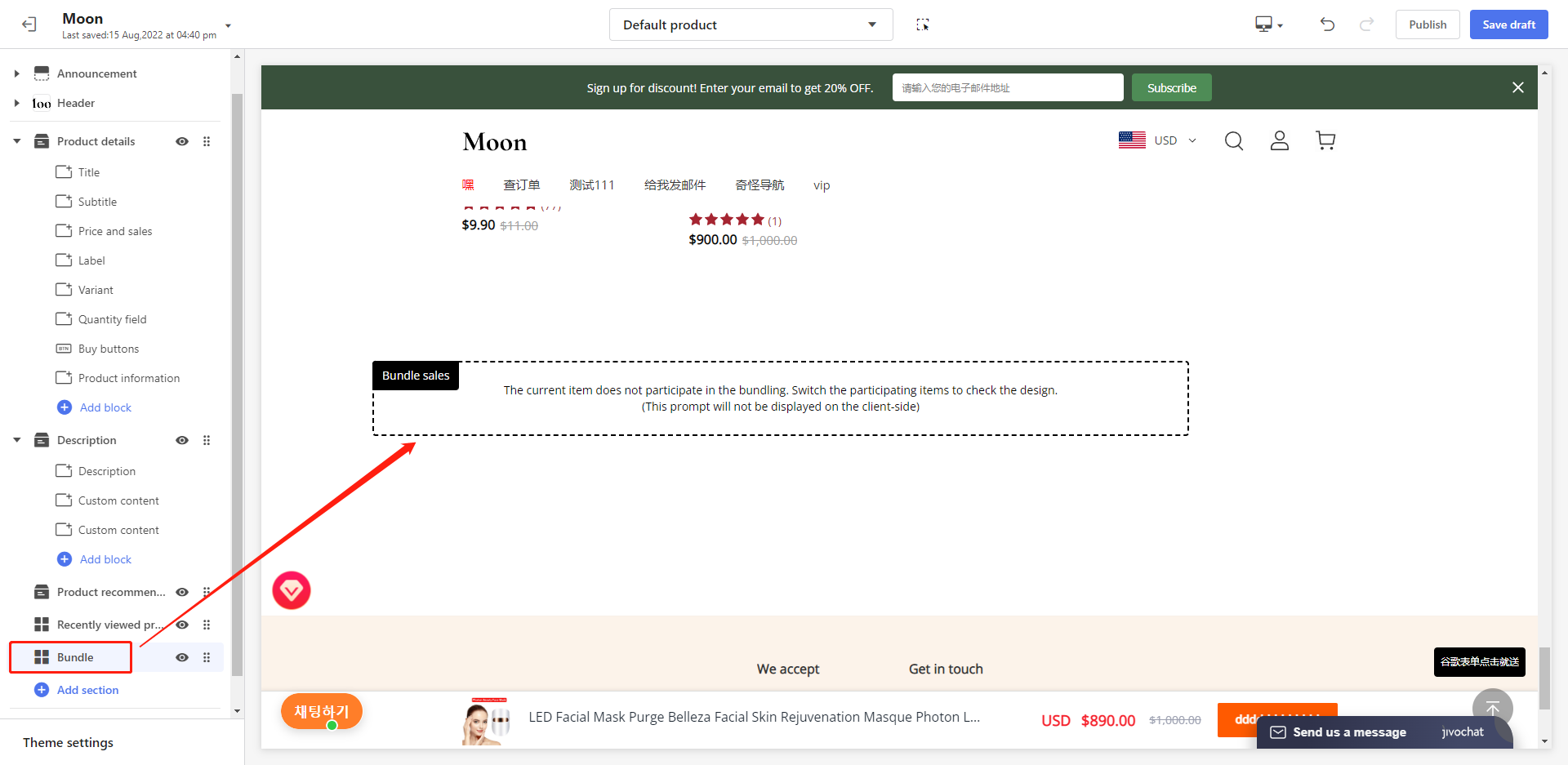 5. You can adjust the section position freely.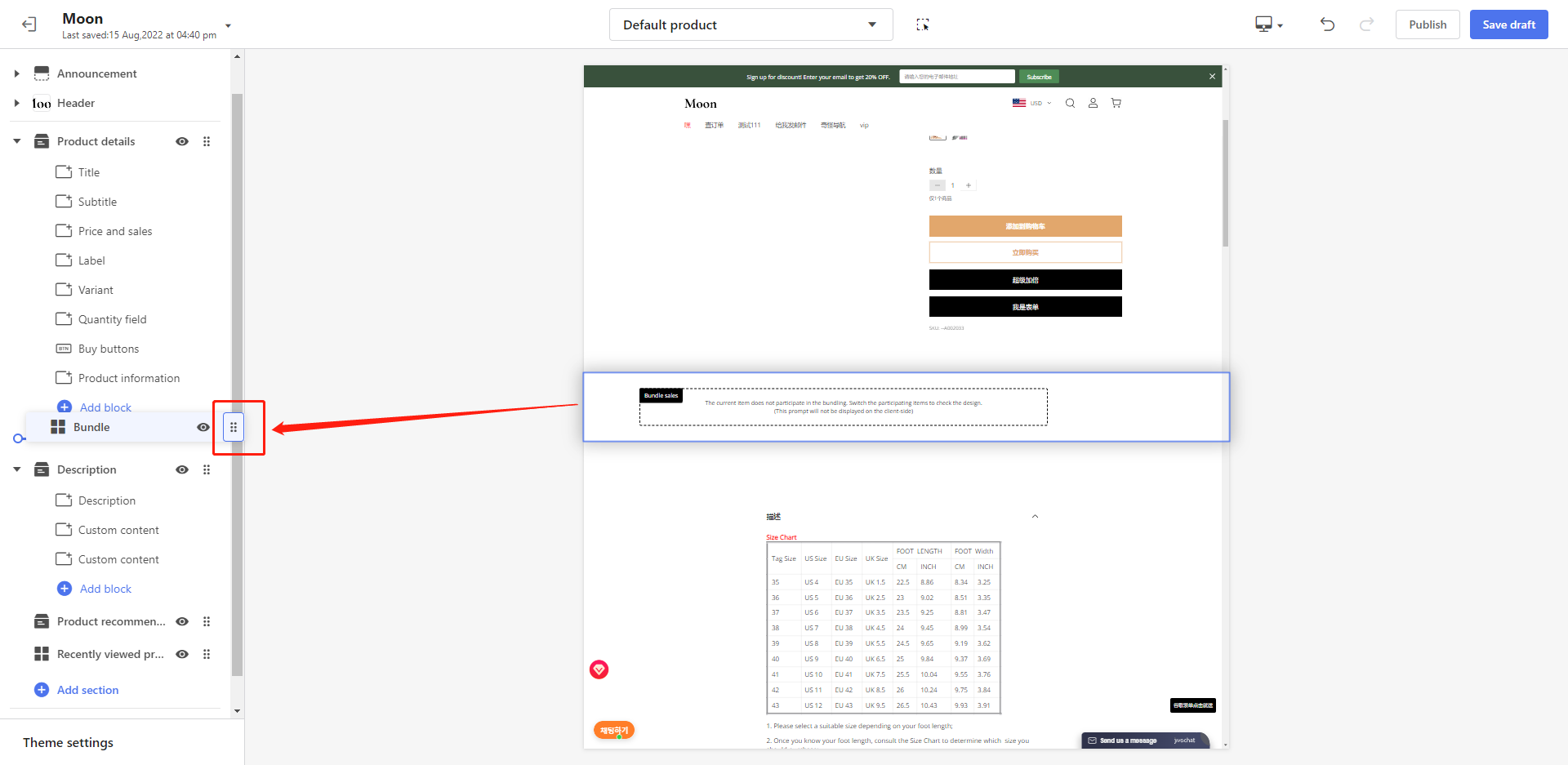 NOTE
Some themes support adding the Bundle section to the Product details. The Bundle section can only be added once on the Product details block.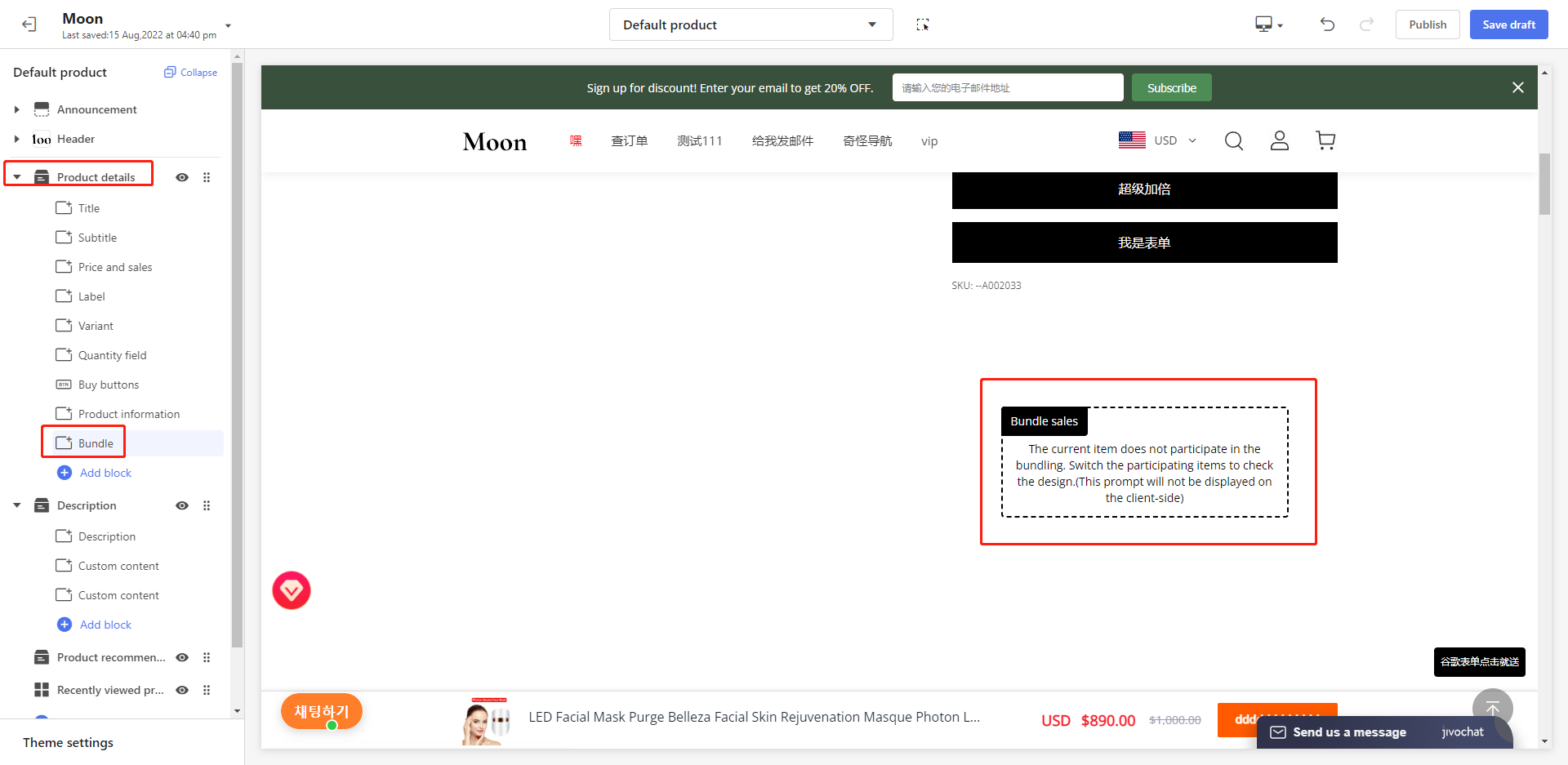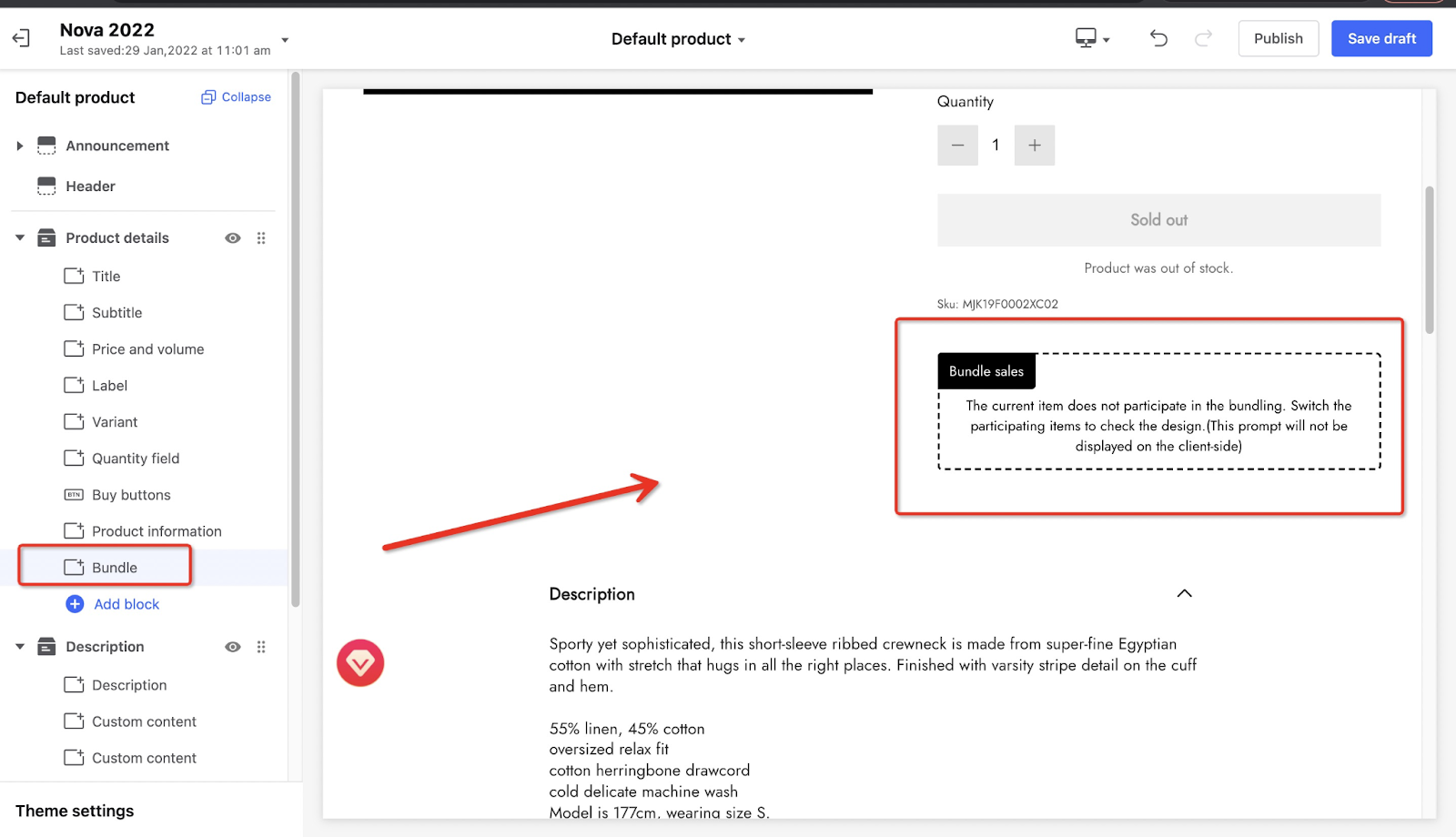 6. Click on the bundle section to start setting up the bundle sales.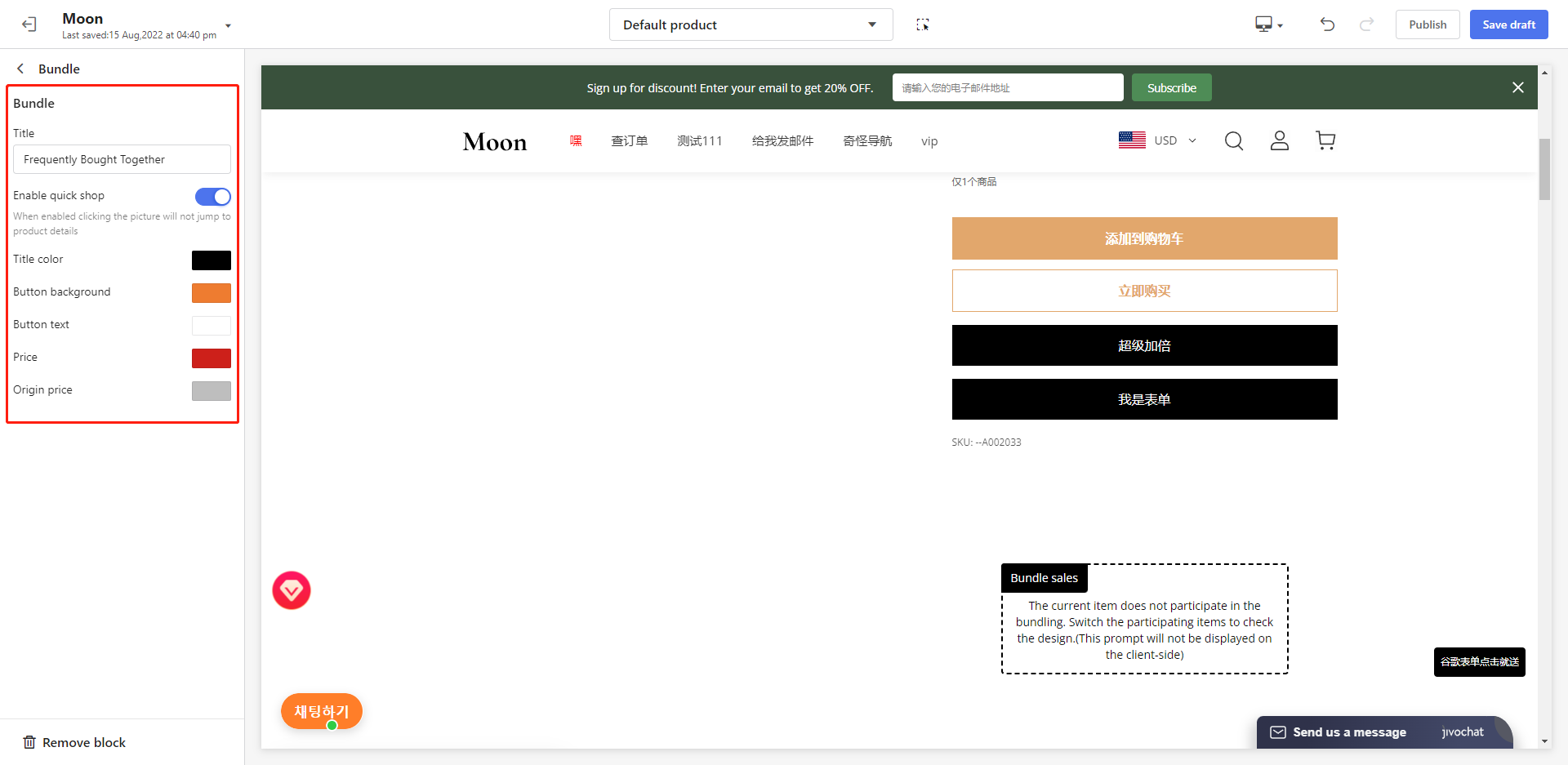 7. Click Save when finished or Publish directly.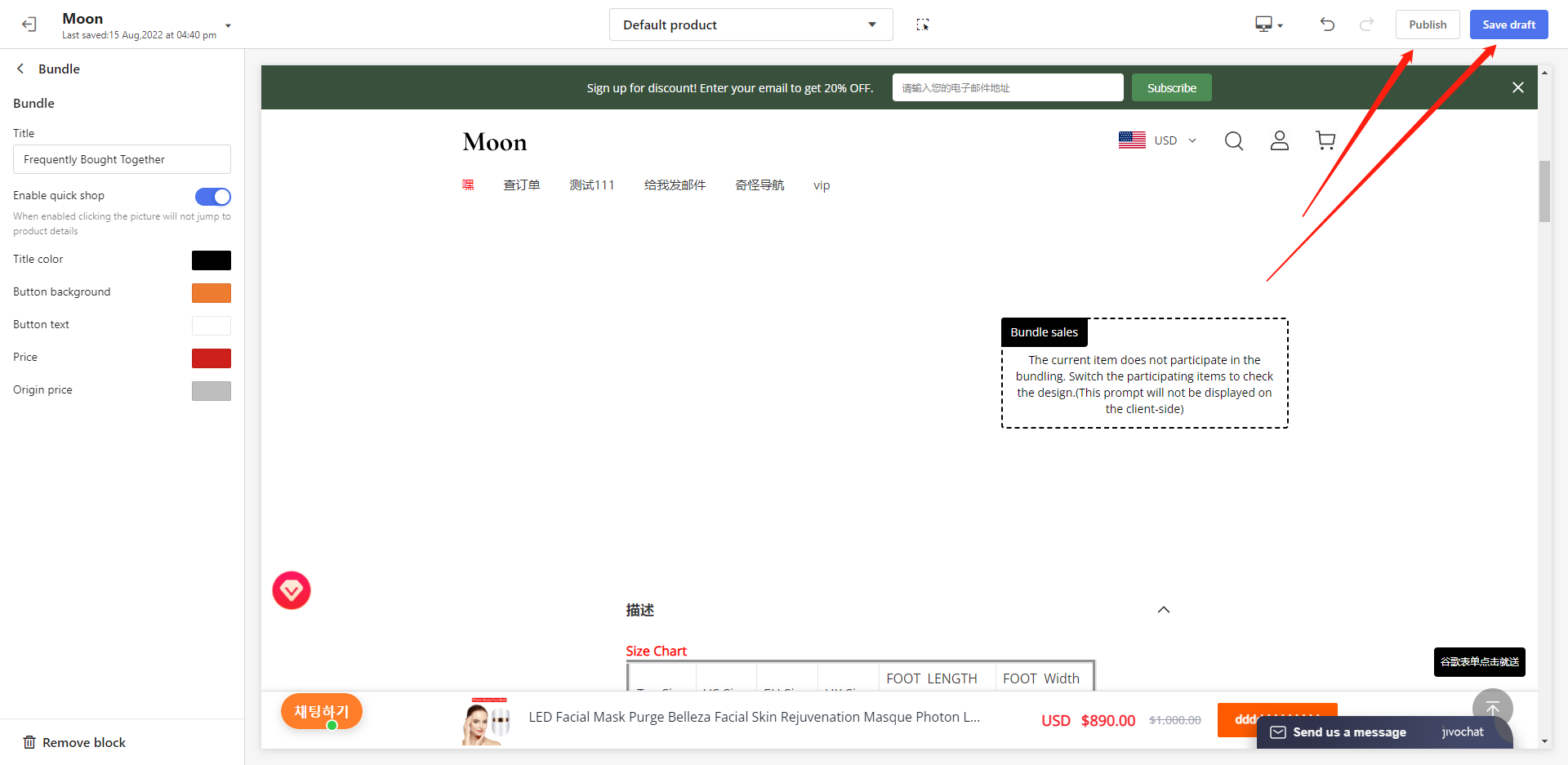 NOTE
If the product in the preview is not included in any bundle sales campaign, the bundle sales effect will not be displayed. The section will indicate that The current item does not participate in the bundling. Switch the participating items to check the design. (This prompt will not be displayed on the client side). The product name can be retrieved directly in the search box in the preview area.