When merchant apply for Oceanpayment account, the bank needs to review the merchant's website and display the card organization logo on the site. You can follow the steps of this article to display the card organization logo normally during the account application period. After the merchant's payment channel account is successfully applied, you can delete the corresponding code.
Start here: SHOPLAZZA admin > Apps > Visit App Store > Custom code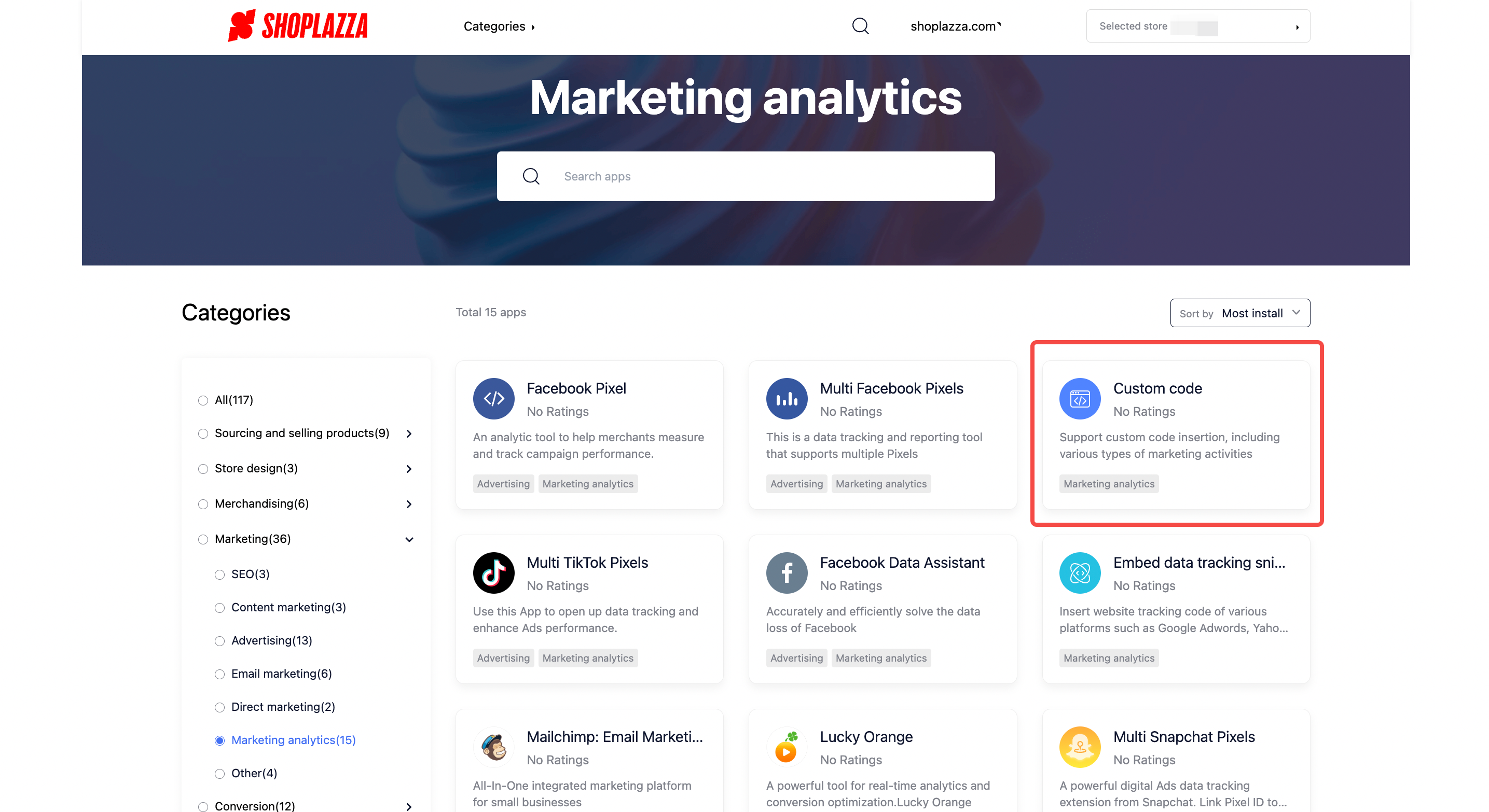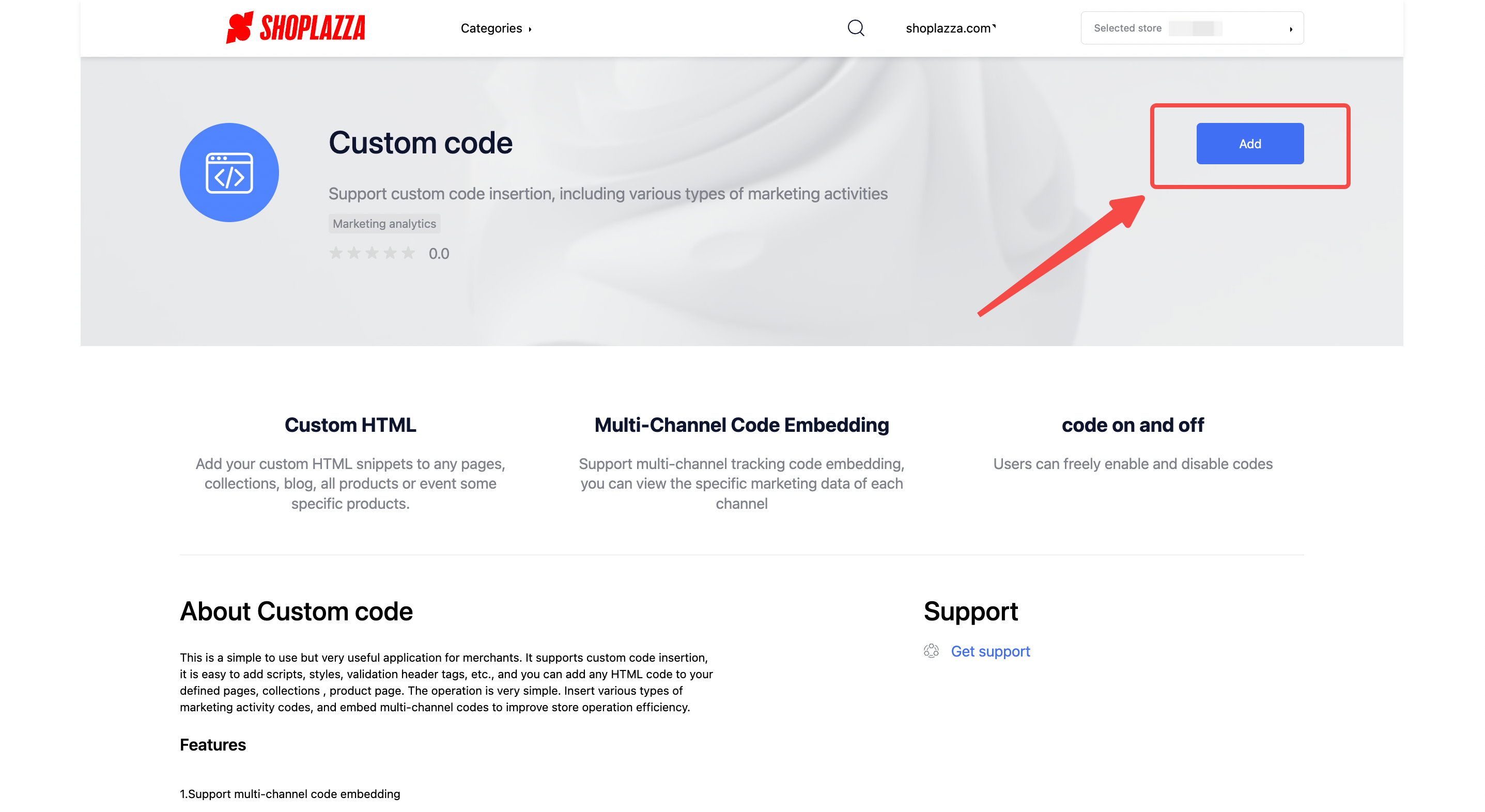 Click Add new

to embed the following code to your website.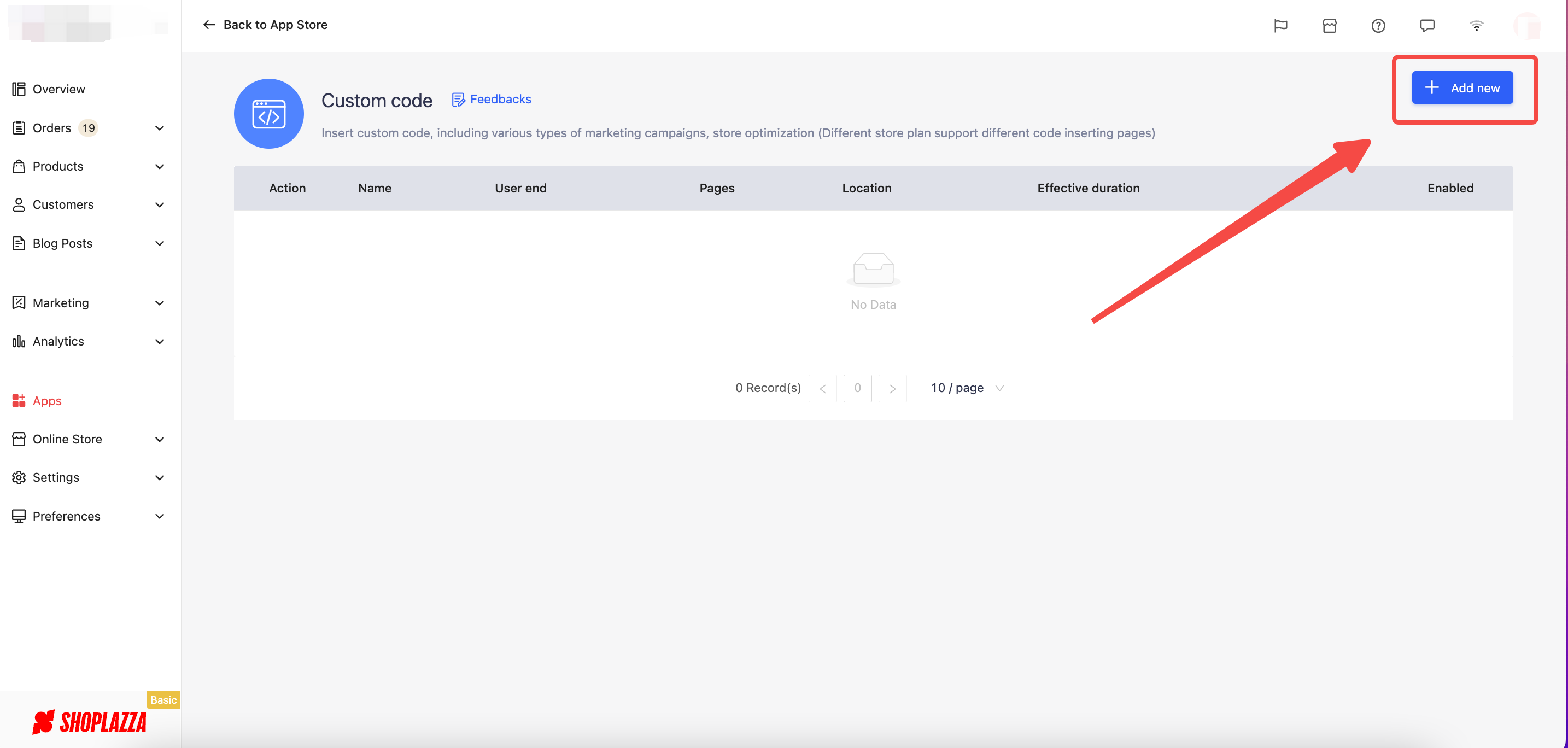 Copy the code below and paste in the App.
<script type="text/javascript"> try {





$(function(){





$('.footer-plus__payment,.footer__payment,.payment-icons,.footer-payment').remove();$(".footer-plus__center,.footer-copyright__inner,.footer-plus__copyright,.site-footer,.footer__content").append('<div style="white-space:normal;text-align:center;" class="payment-icons"> <img style="height:24px;margin:4px;" src="

https://img.shoplazza.com/oss/operation/0244f114b3afad4d9b0fe22f54dbb837_180x.png

"> <img style="height:24px;margin:4px;" src="

https://img.shoplazza.com/oss/operation/431cf474360ec26f50e453910d747622_180x.png

"> <img style="height:24px;margin:4px;" src="

https://img.shoplazza.com/oss/operation/ea127d2967d52ee7106f1d862a4be2aa_180x.png

"> <img style="height:24px;margin:4px;" src="

https://img.shoplazza.com/oss/operation/9042ff8fe121c2fe80df22b3a4e38c67_180x.png

"><img style="height:24px;margin:4px;" src="

https://img.shoplazza.com/oss/operation/2d9a48ae30ea532451ce4c54825d5dfe_180x.png

"> <img style="height:24px;margin:4px;" src="

https://img.shoplazza.com/oss/operation/7377e6a76458a88ffe91e7b28cc9417c_180x.png

"> <img style="height:24px;margin:4px;" src="

https://img.shoplazza.com/oss/operation/8c7d570994064c8066658bc0edba5366_180x.png

"> <img style="height:24px;margin:4px;" src="

https://img.shoplazza.com/oss/operation/47c5b22ec39fb82d220efef0c301e8cd_180x.png

"> <img style="height:24px;margin:4px;" src="

https://img.shoplazza.com/oss/operation/7b913163091dc227b0d4b946be32b704_180x.png

"> <img style="height:24px;margin:4px;" src="

https://img.shoplazza.com/oss/operation/1b2b030090fdac882511e286a570ba0e_180x.png

"> <img style="height:24px;margin:4px;" src="

https://img.shoplazza.com/oss/operation/a0a058baaeef16e88f6bd2ee36c03f6f_180x.png

"> </div>');





});





} catch(e){ }</script>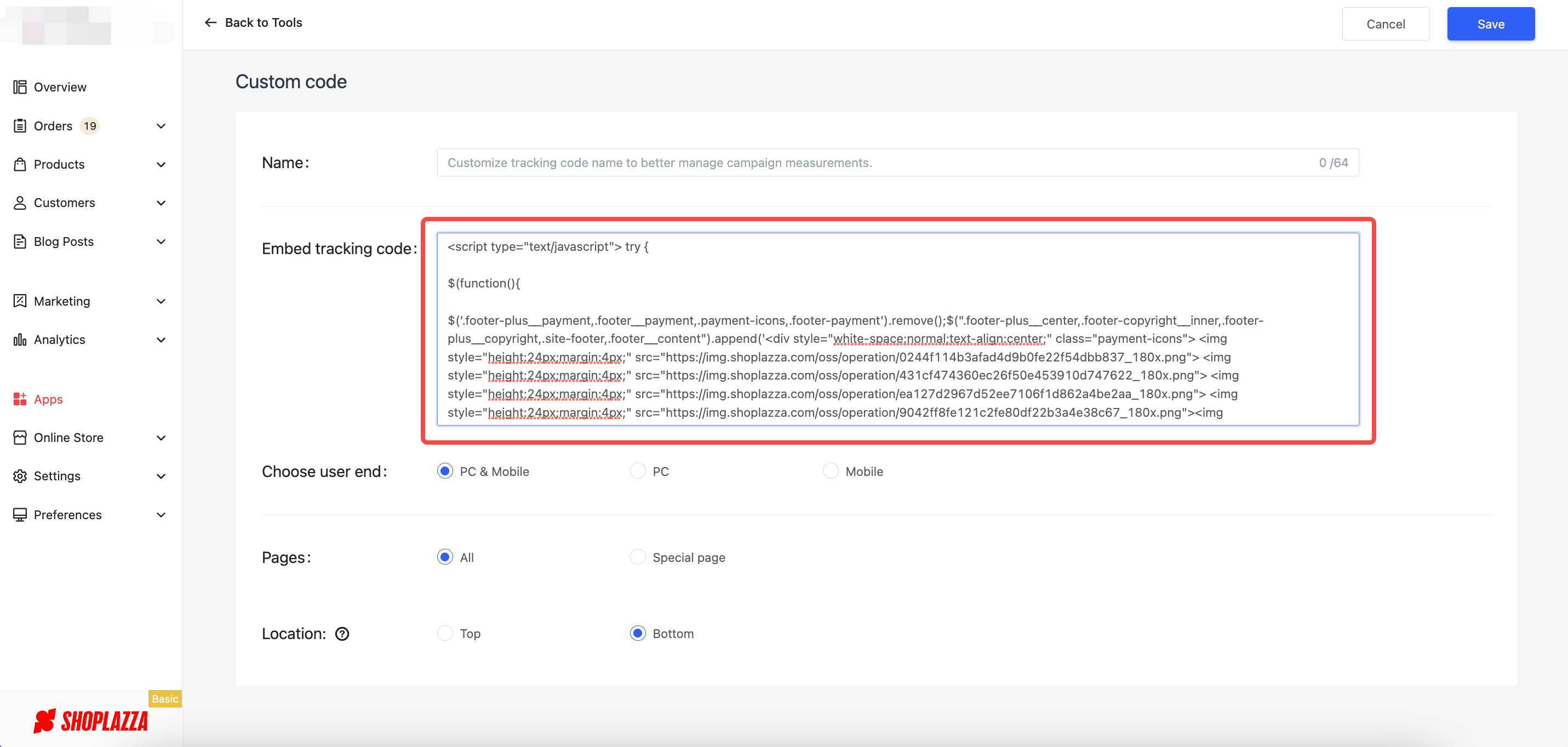 Click Save to view the Oceanpayment Logo on your website bottom.