Bulk Editing will help you save time managing your products. You can use the bulk editor tool for separate edit product SEO, which improves the efficiency of editing the product details. After editing SEO separately, the SEO information will not change in correspondence with the product title and description.
Steps
1. From your Shoplazza Admin > Products > All products > Select products you want to edit.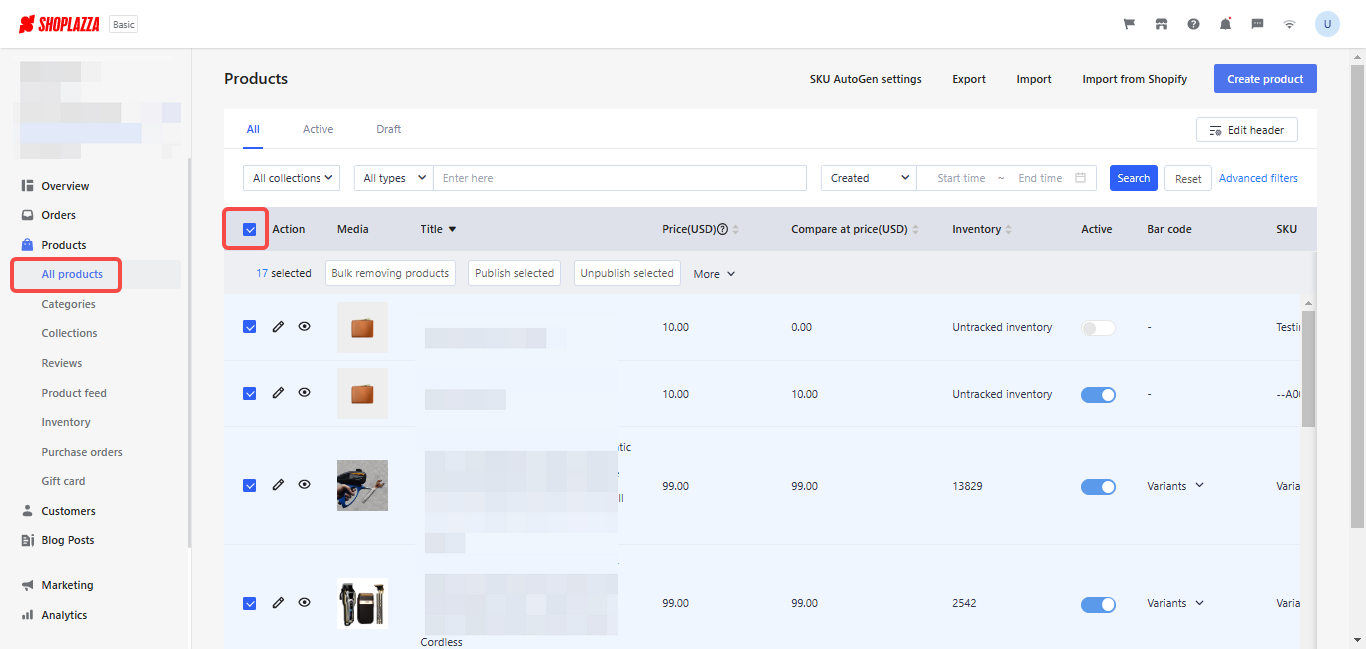 2. On the products page, click More and choose More bulk actions from the drop-down options.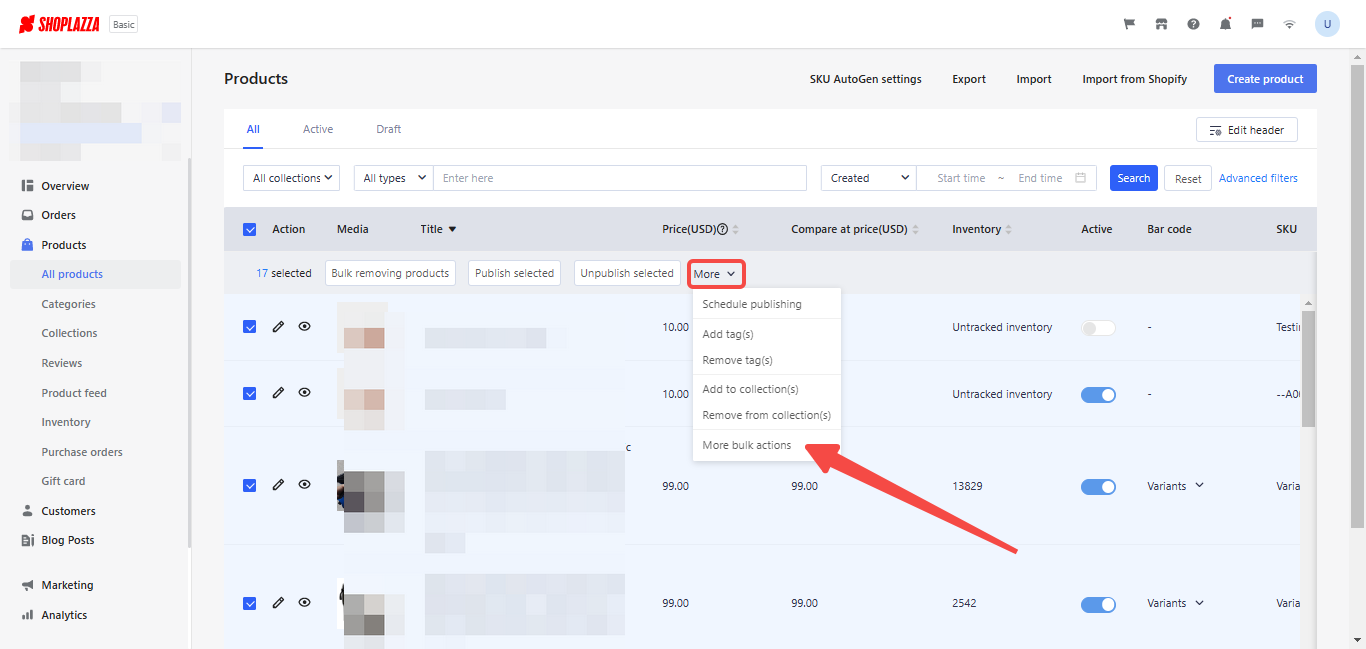 3. Here you will click the Add fields and choose SEO Separate edit.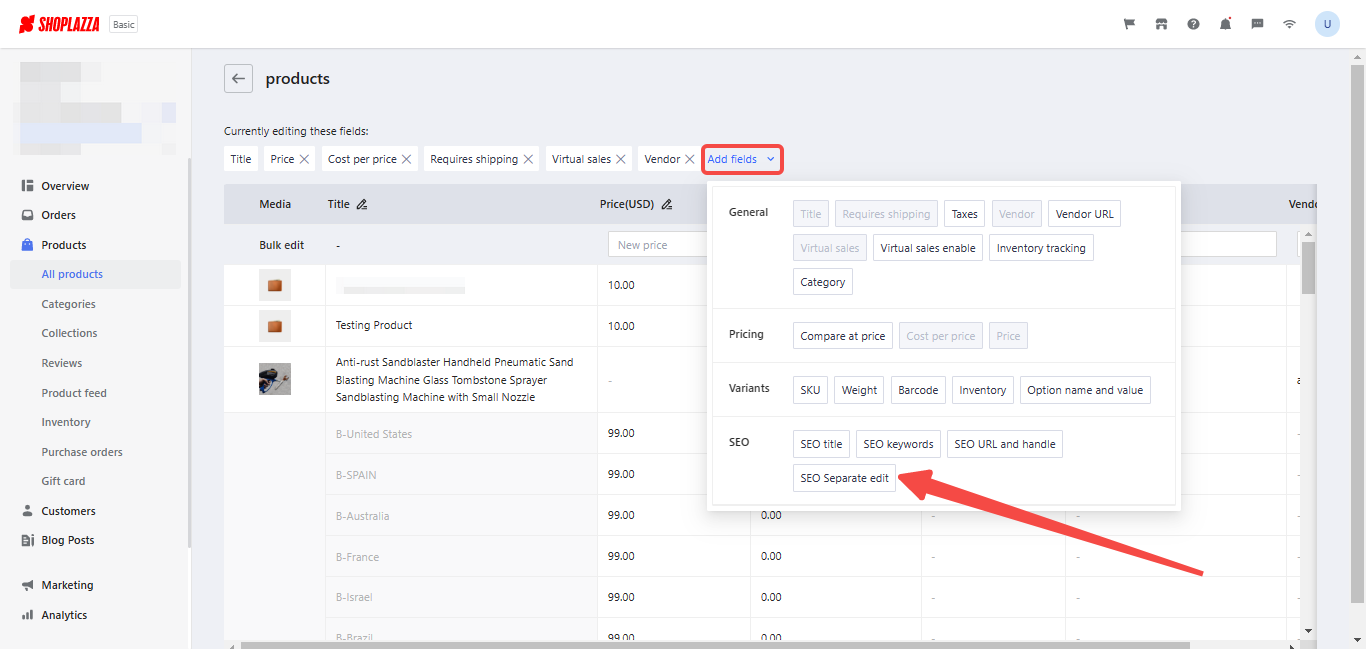 4.Once a field is added, you can tick ( ✅ ) SEO separate edit for all or selected products. Click Save after adding a field.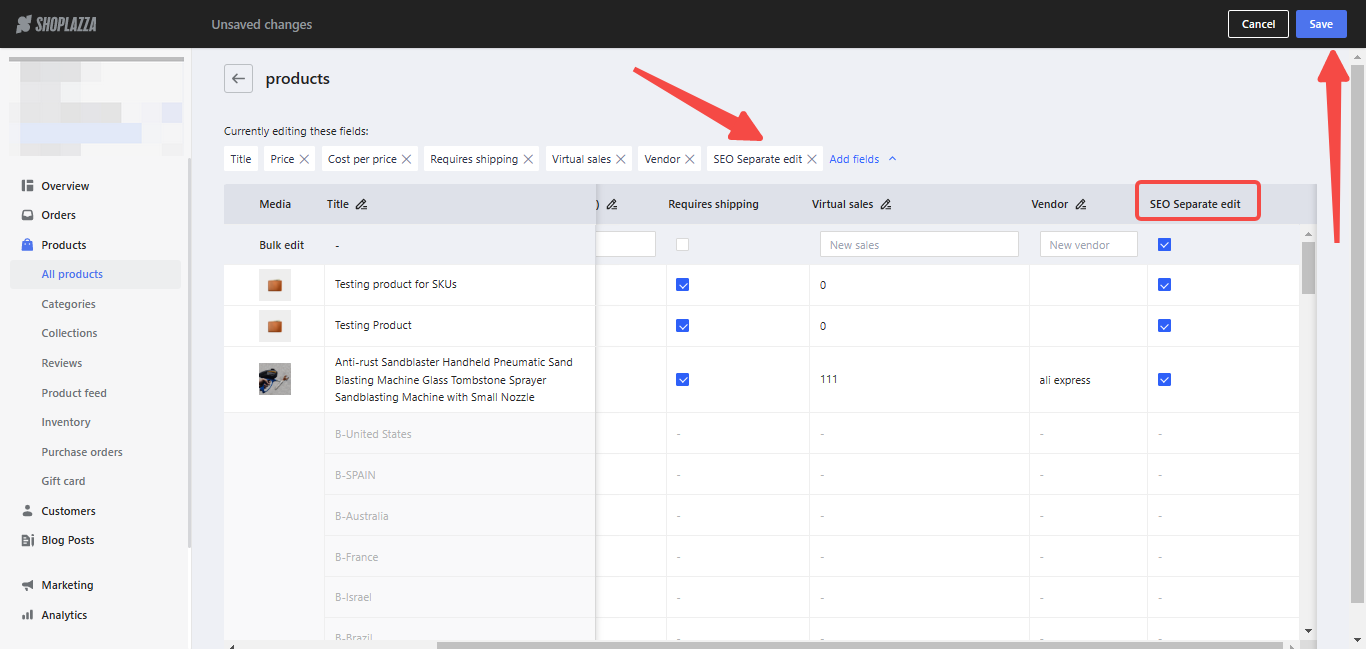 5. After setting up bulk editing, you can check "Edit Website SEO" on the product editing page, and you will see that the "Separate Edit SEO" option is checked. However, the SEO information will not change correspondingly with the product title and description in your store.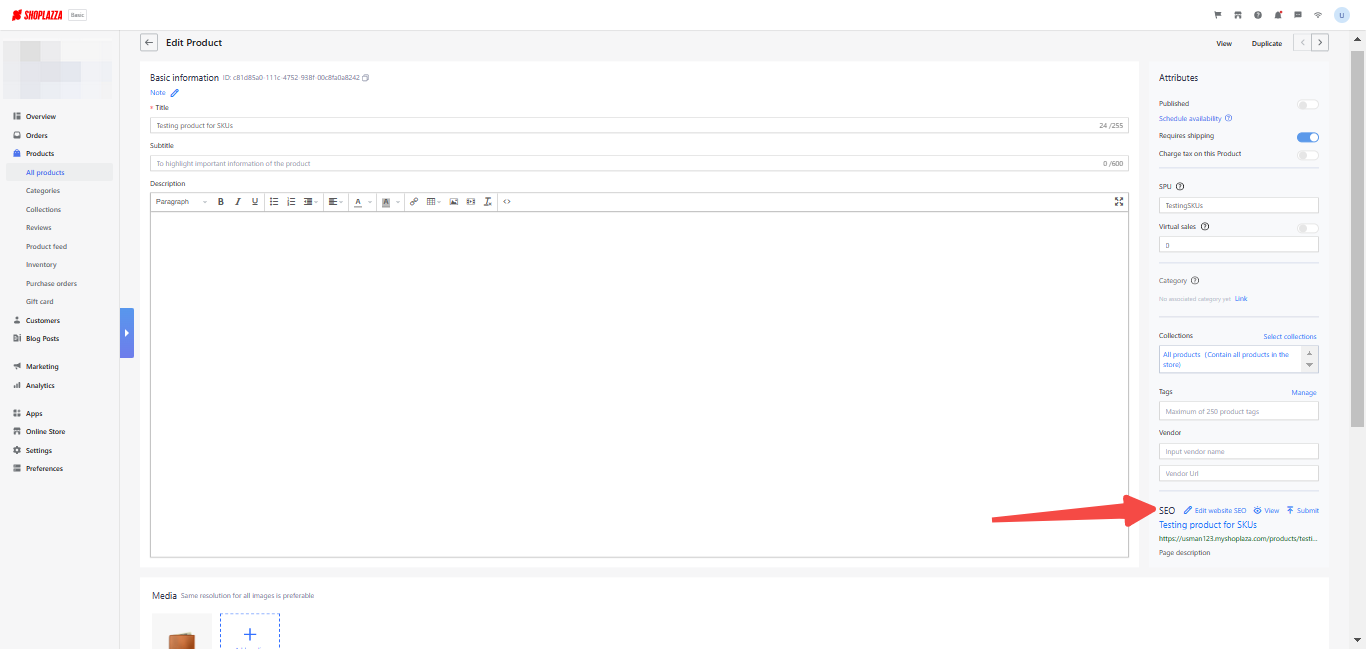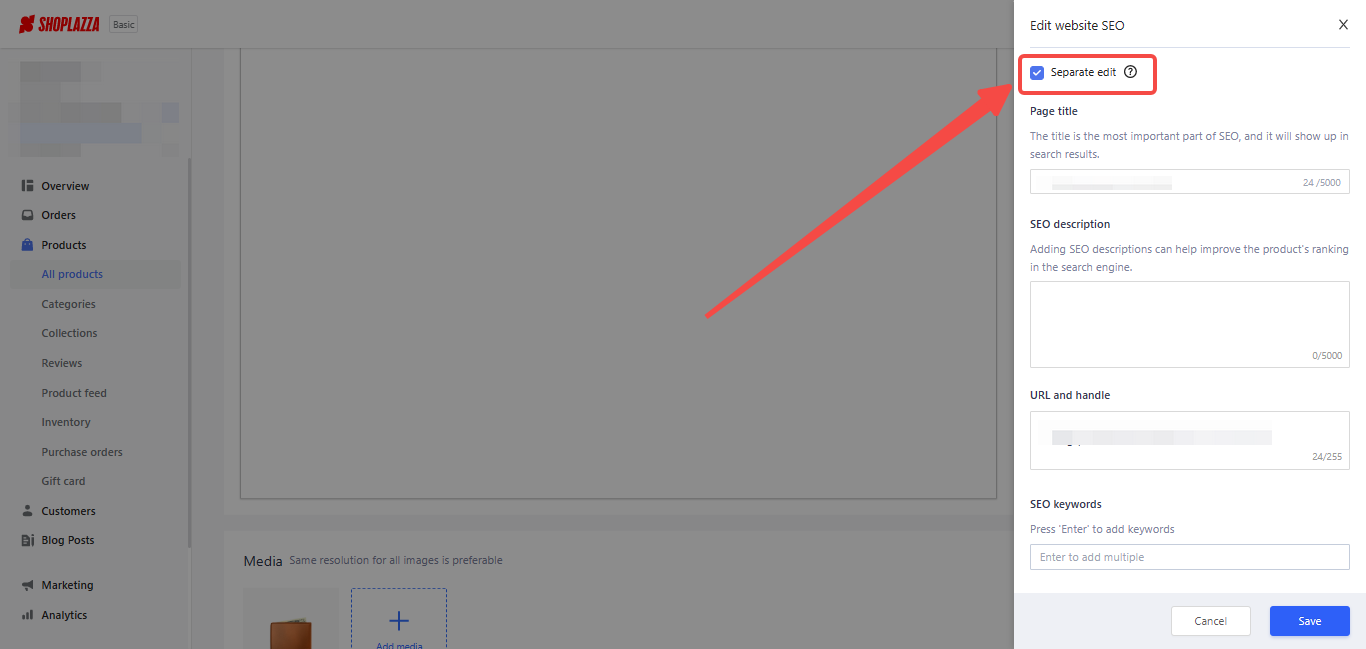 By editing SEO separate edit in bulk, you can save time and better manage your products. It will help you to customize your SEO strategy for individual products and increase your customer reach.
Related Topics