1. Start here: log into your Shoplazza admin page, locate "Products", and click on "Collections"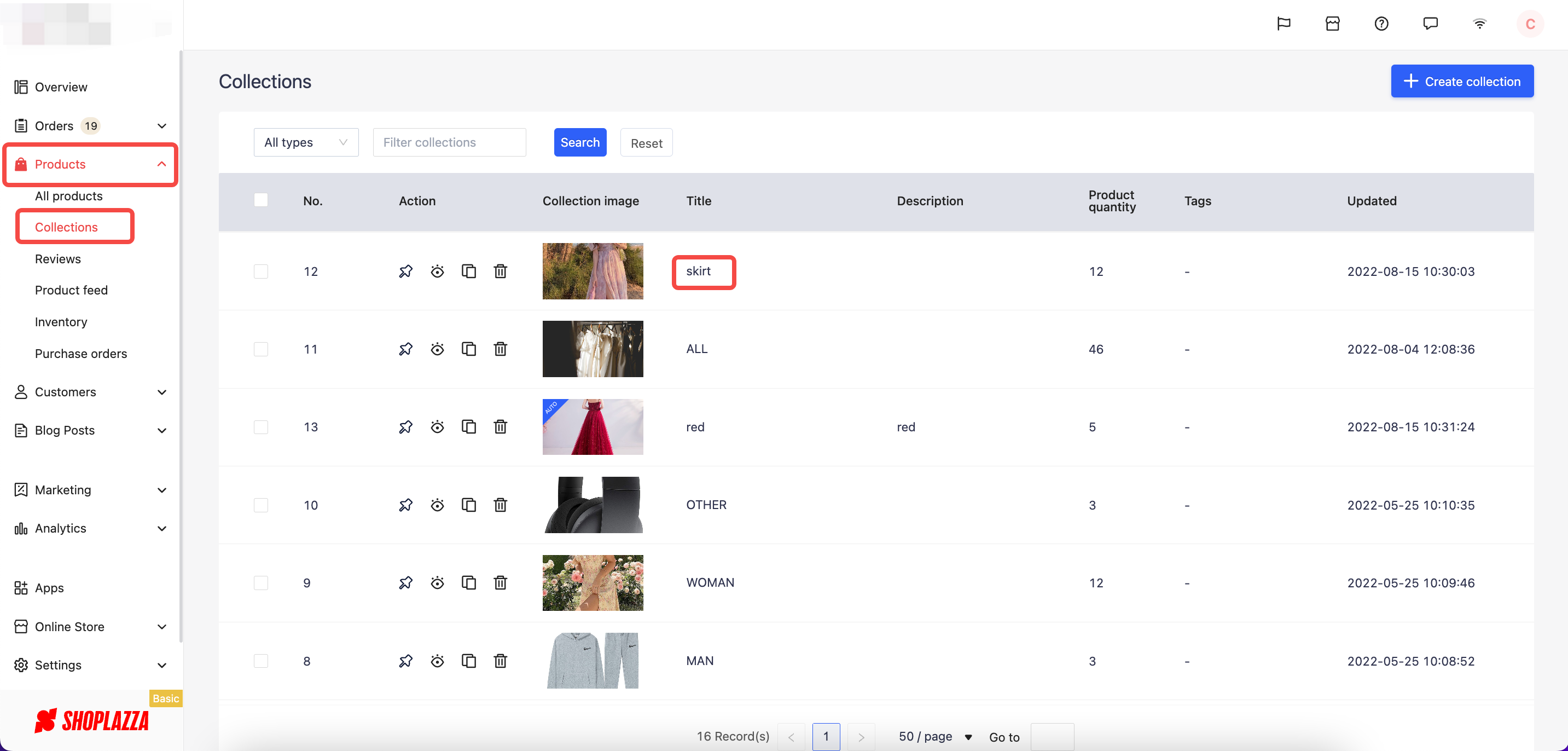 2. Click on the collection with the products you are looking for, you'll be taken to "Collection details".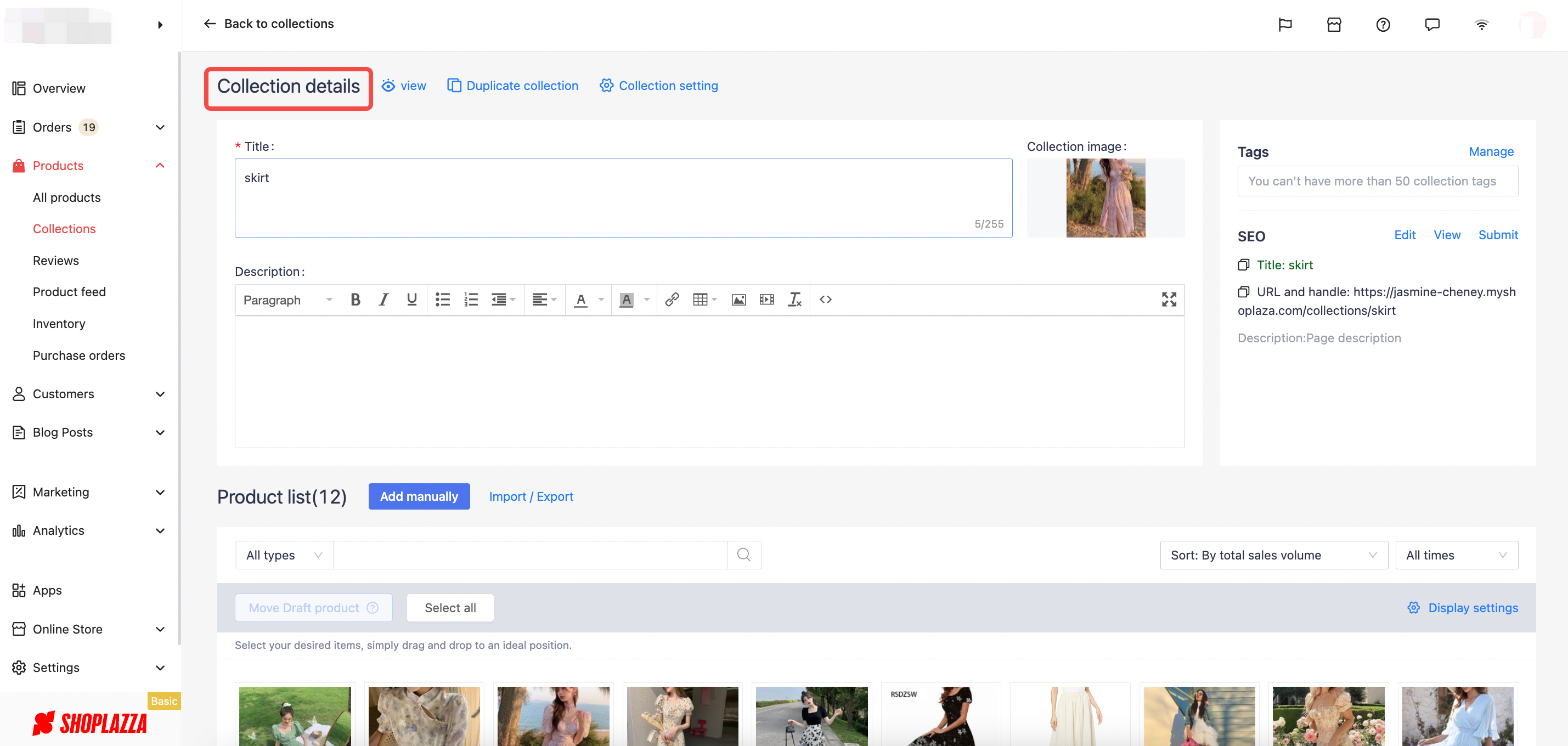 3. Scroll down and you'll see "Product list", use the search bar below to search for products by their Title, Vendor, Tags, SKU, SPU, and Product ID. You can also search using multiple values (e.g. "Title", "Tag") by separating them with a comma.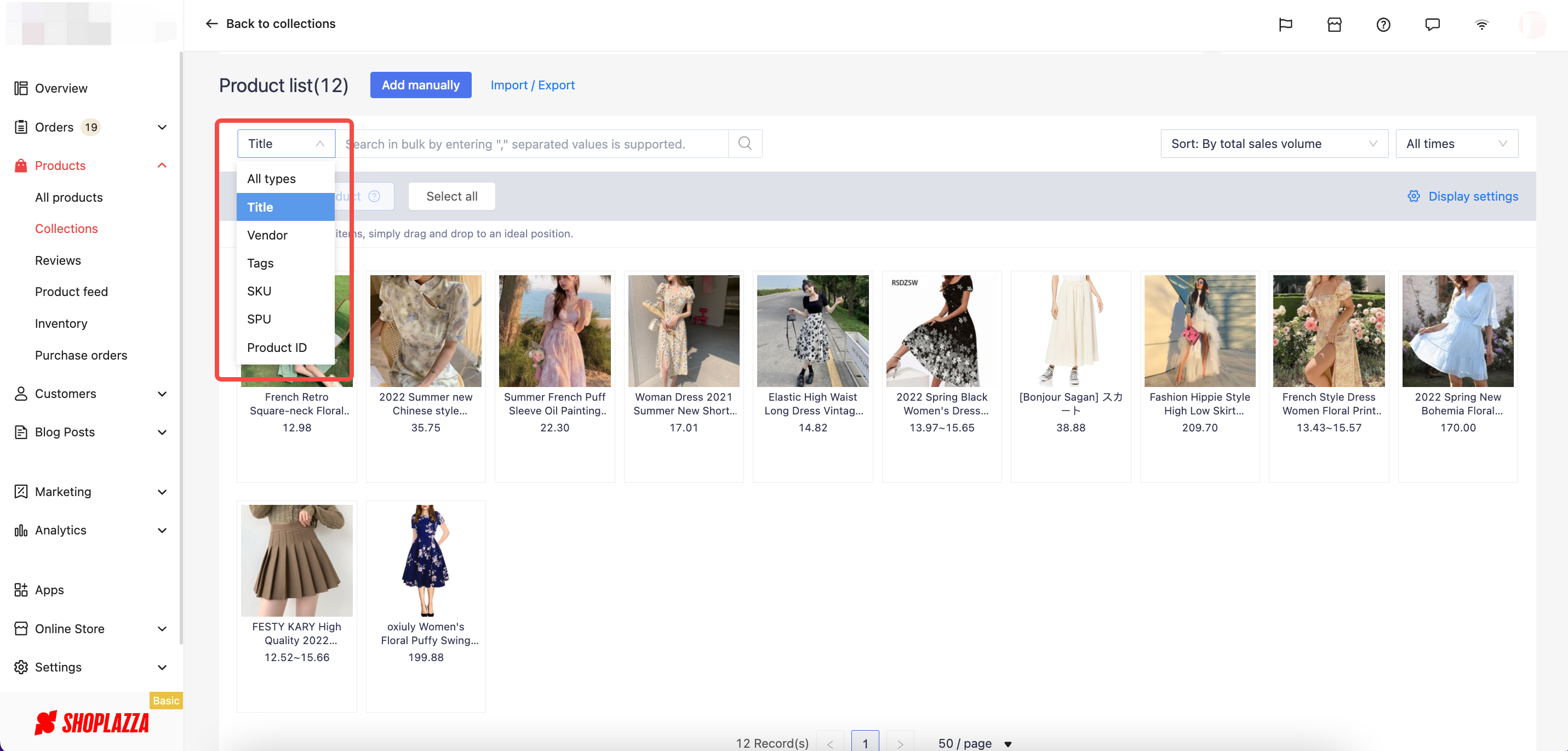 4. See below for an example of a search using multiple values under the heading "Title."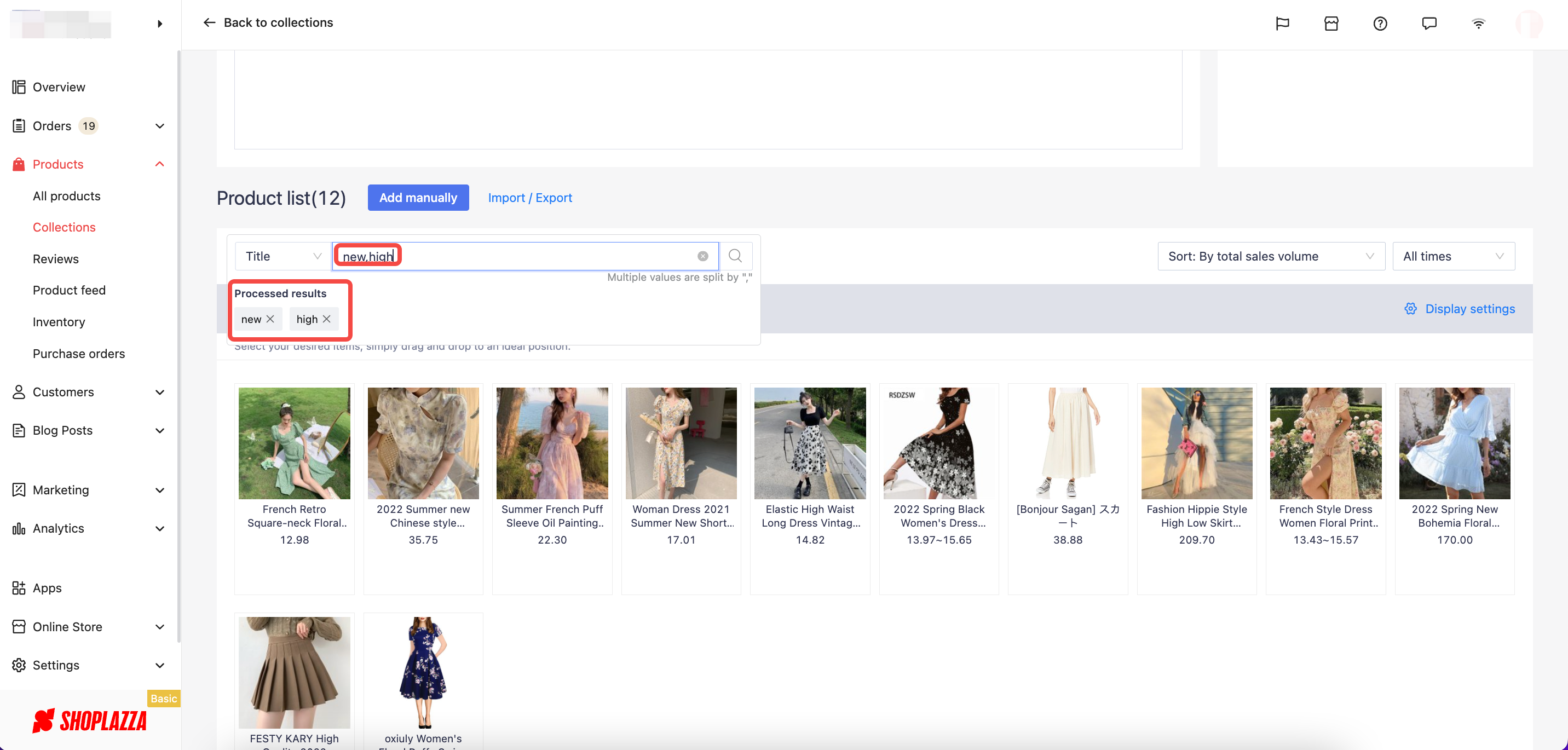 5. Click on "Processed results" for the corresponding search results.