After you fulfill an order and change the shipping status to complete, you can manually send shipping confirmation emails to notify customers that products have been shipped.
Steps
1. From your Shoplazza Admin > Orders > Unfulfilled >and click the Fulfilled tab.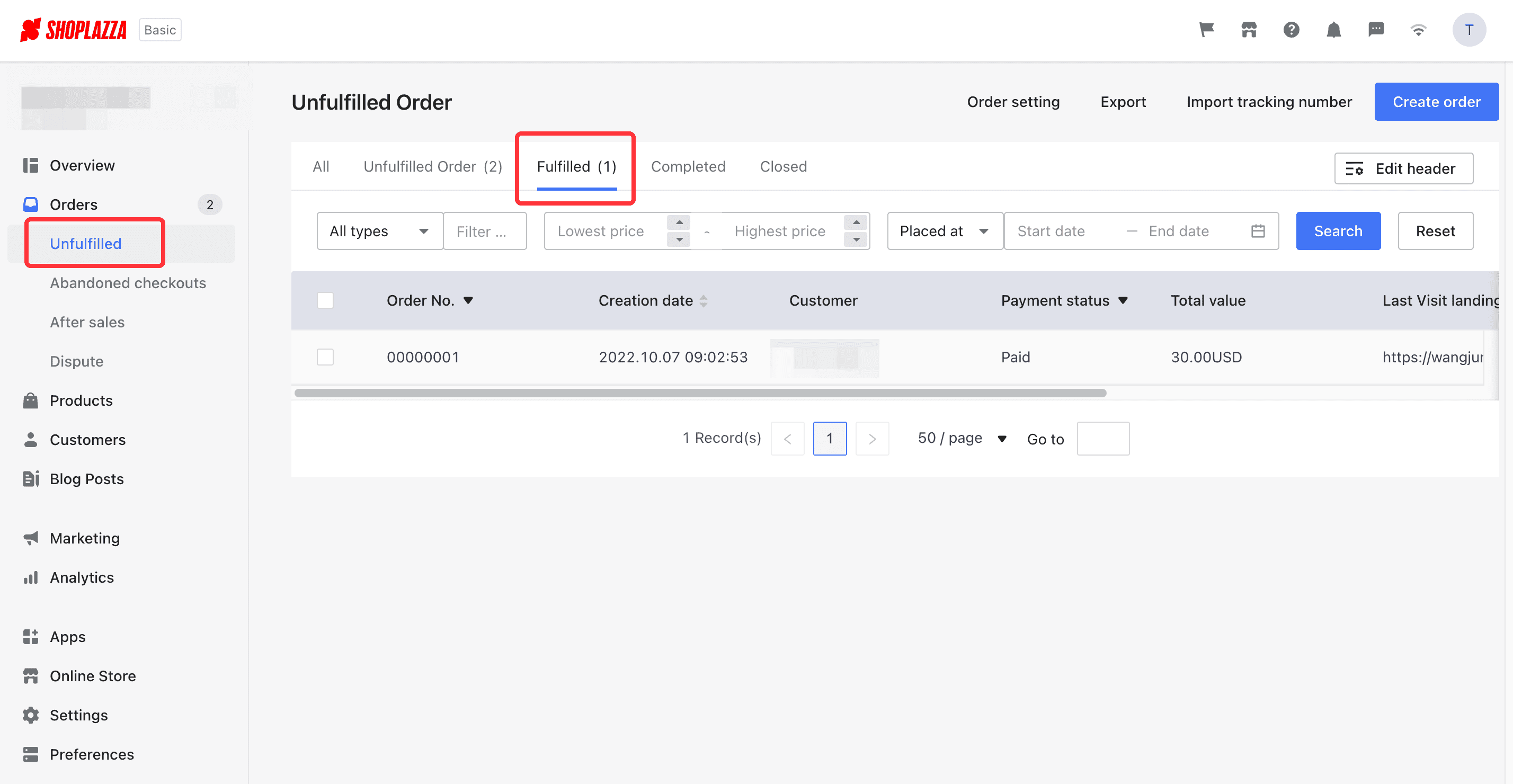 2. Choose the order for which you want to send the shipping notification.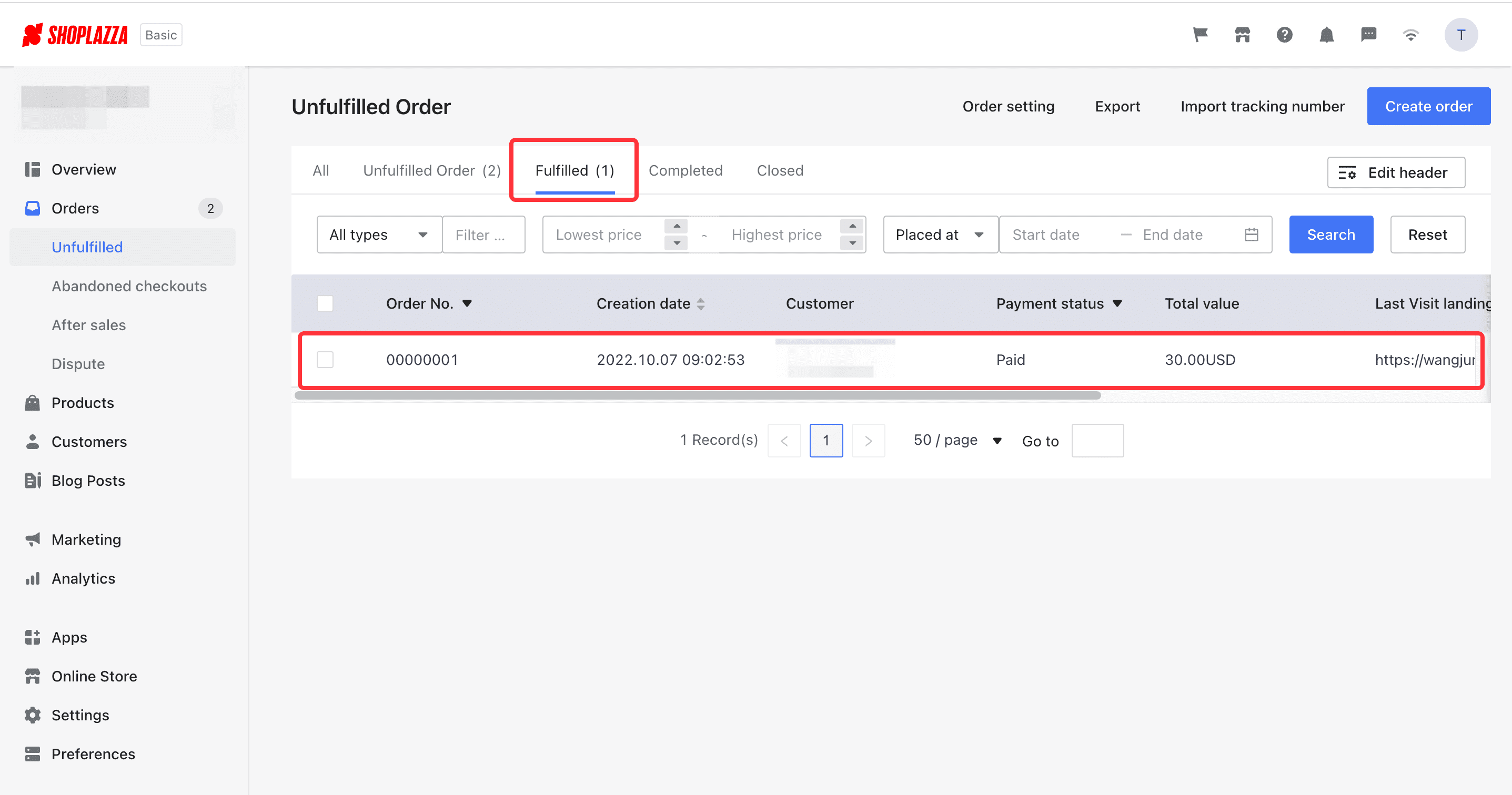 3. On the Order details page, click More action under the Shipping status and choose Send Shipping Confirmation.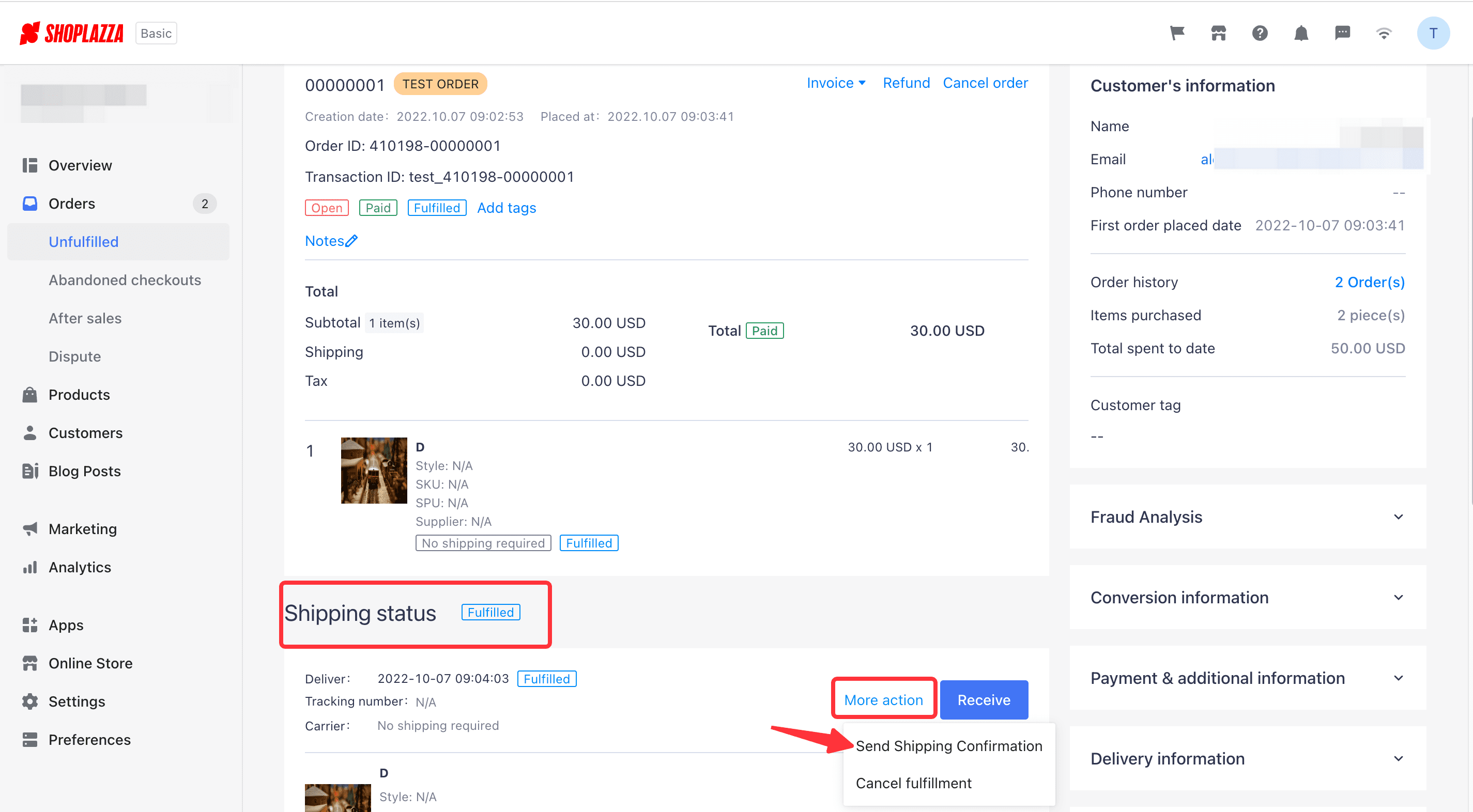 By sending the shipping notification to your customers, you can update them about the order status and keep your orders on track.
Related Topics