Adding a product detail reviews section on a product page can be a great way to provide potential customers with valuable information about the product. Not only does it give customers the opportunity to read about other people's experiences with the product, but it also allows them to leave their own reviews and share their opinions with others.
Steps
1. From your Shoplazza Admin > Store > Themes > click Customize.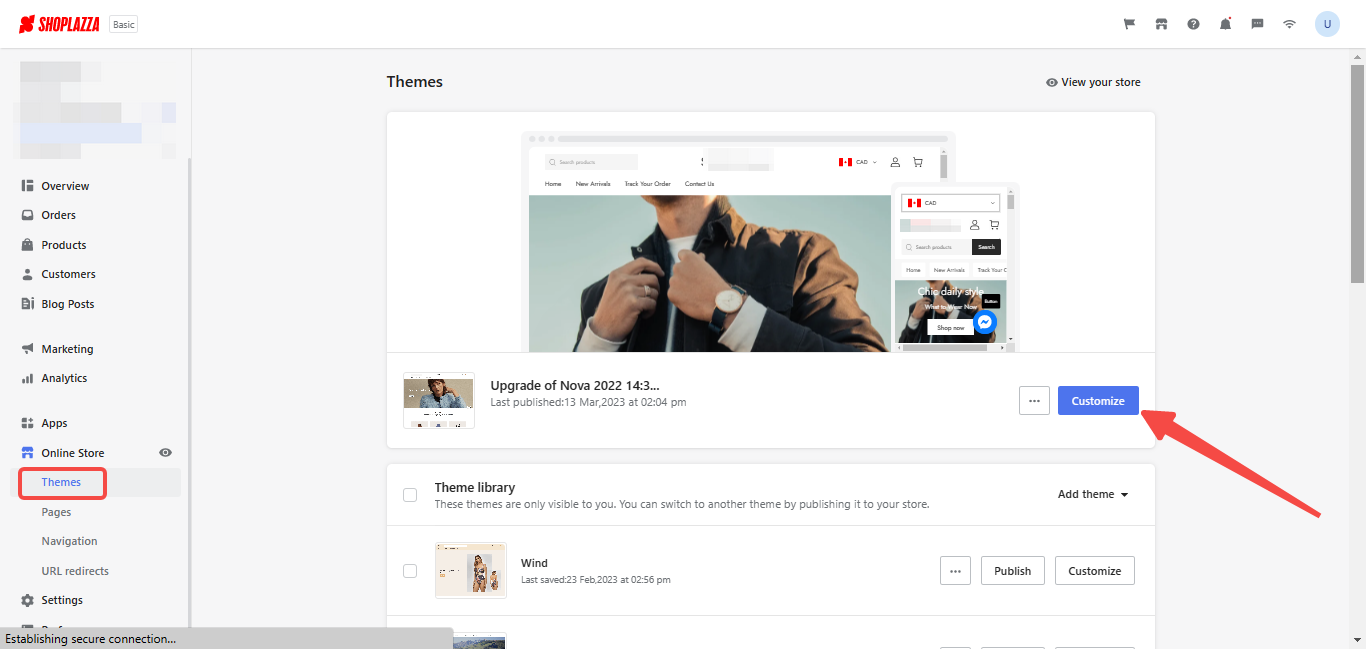 2. From the Home page drop-down, click Products and then select Default product.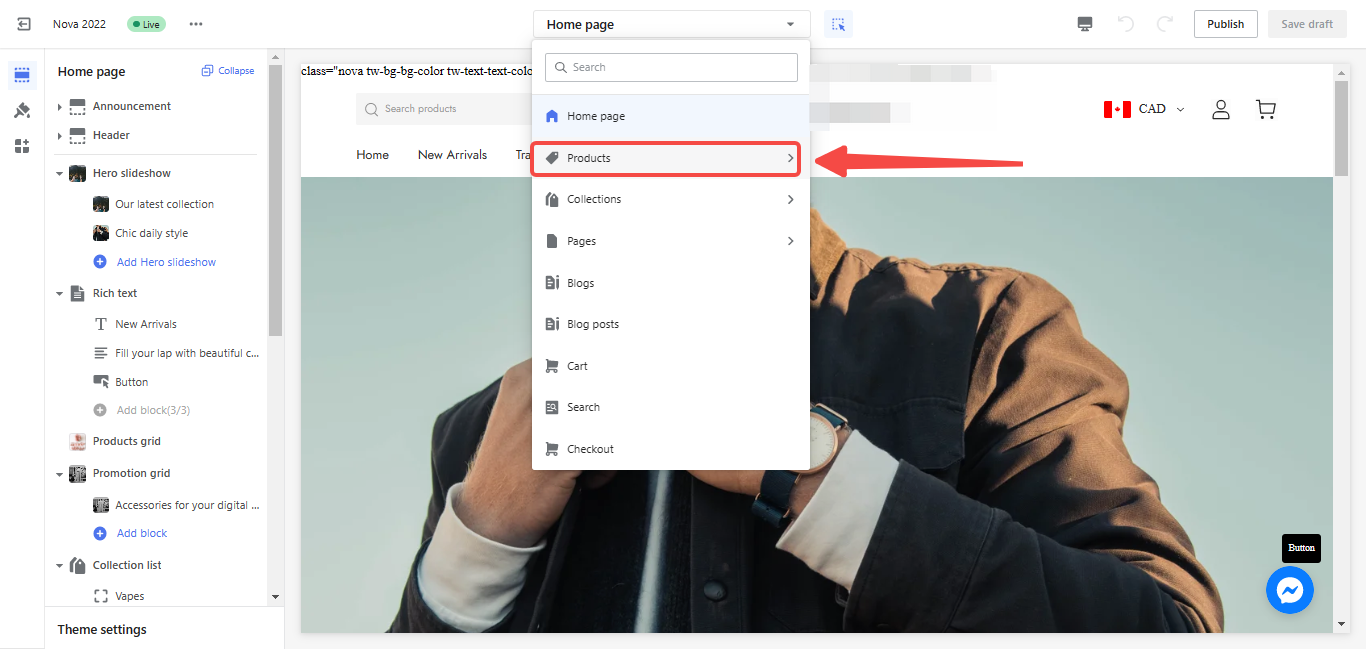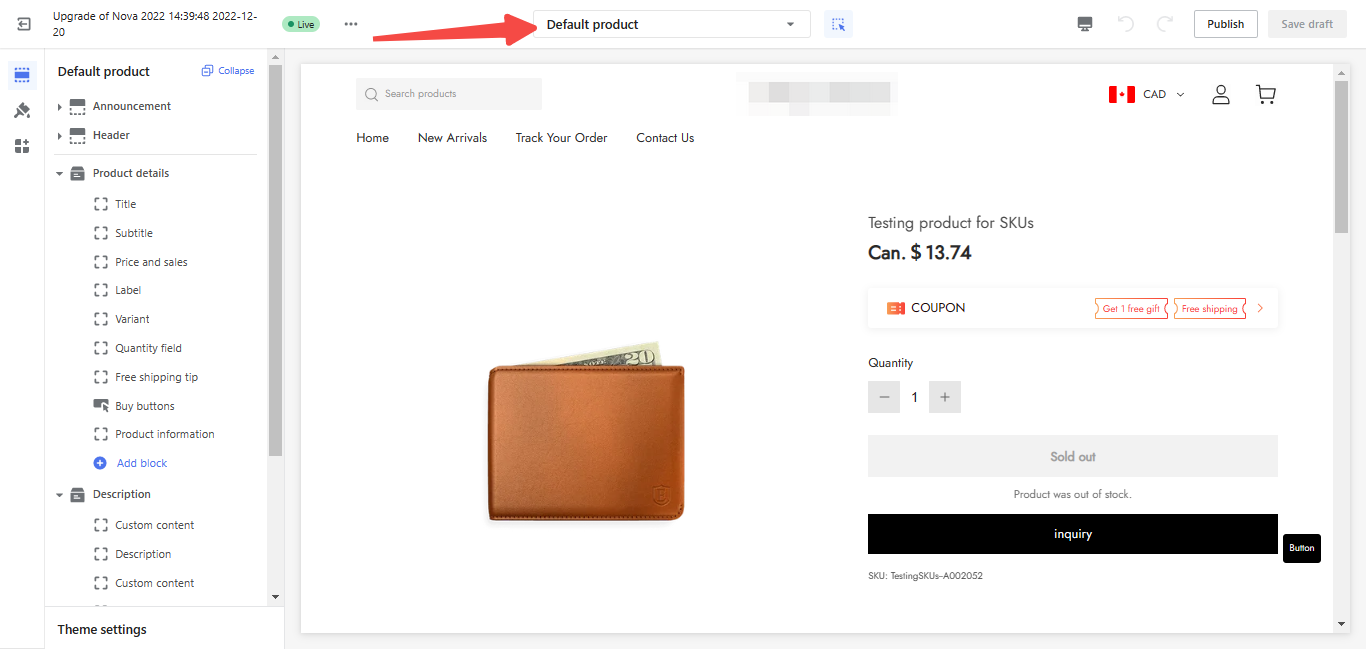 3. Click on Add section.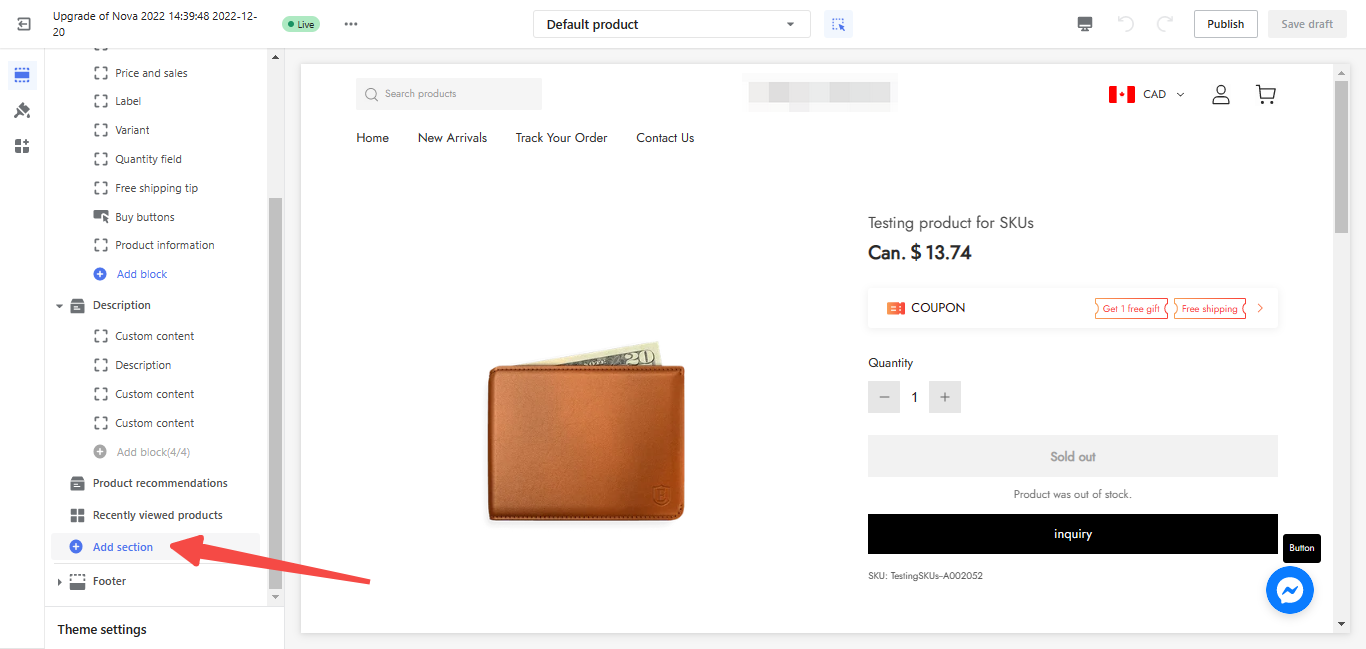 4. Scroll down to select Product Details Reviews under the Apps.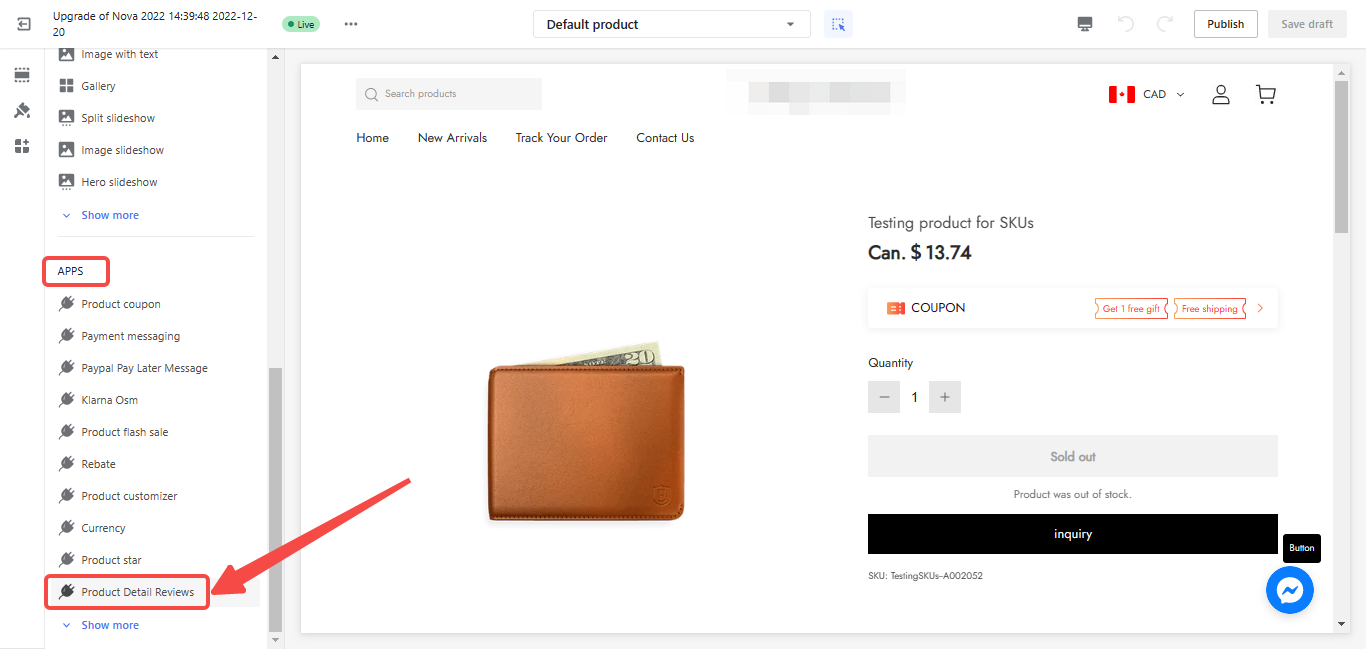 5. Product Details Reviews will be added as a section. Click to edit the section.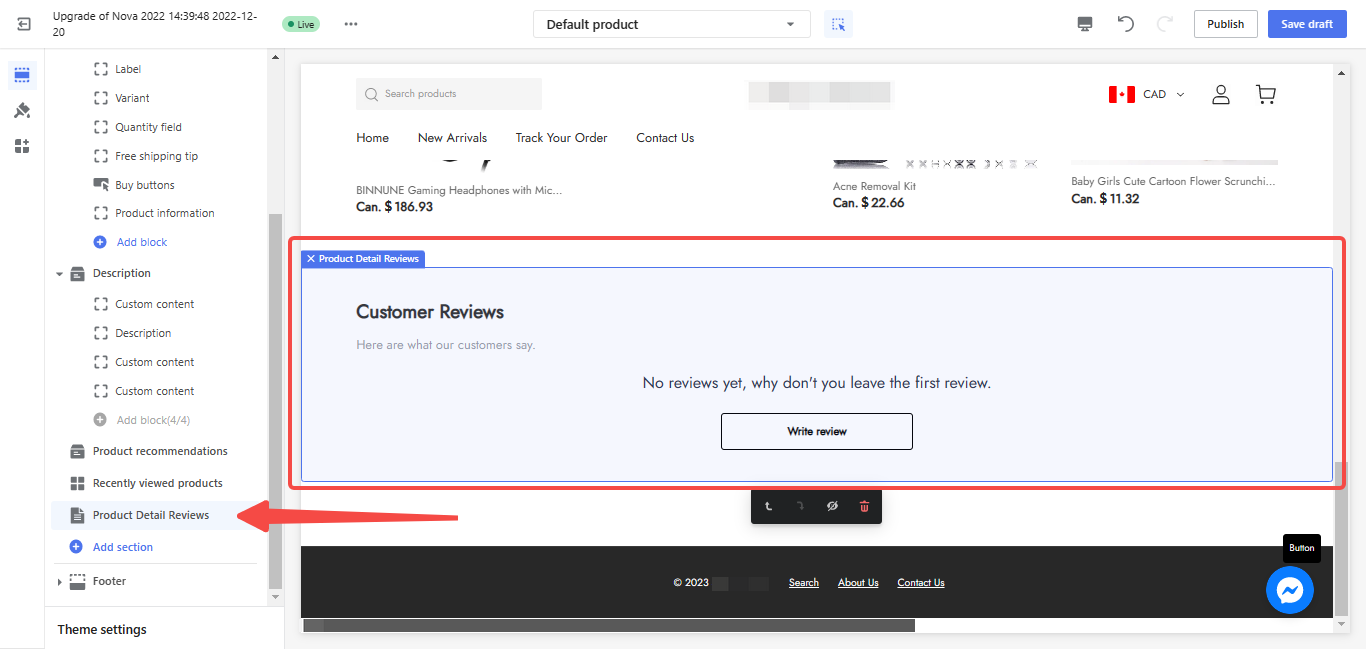 6. Here you can set the Condition for sync, Layout, Title, Description, and Number of reviews displayed per page. You can also click the color settings to edit the color section. Click Save draft to continue editing later, or the Publish button to have your product reviews section go live.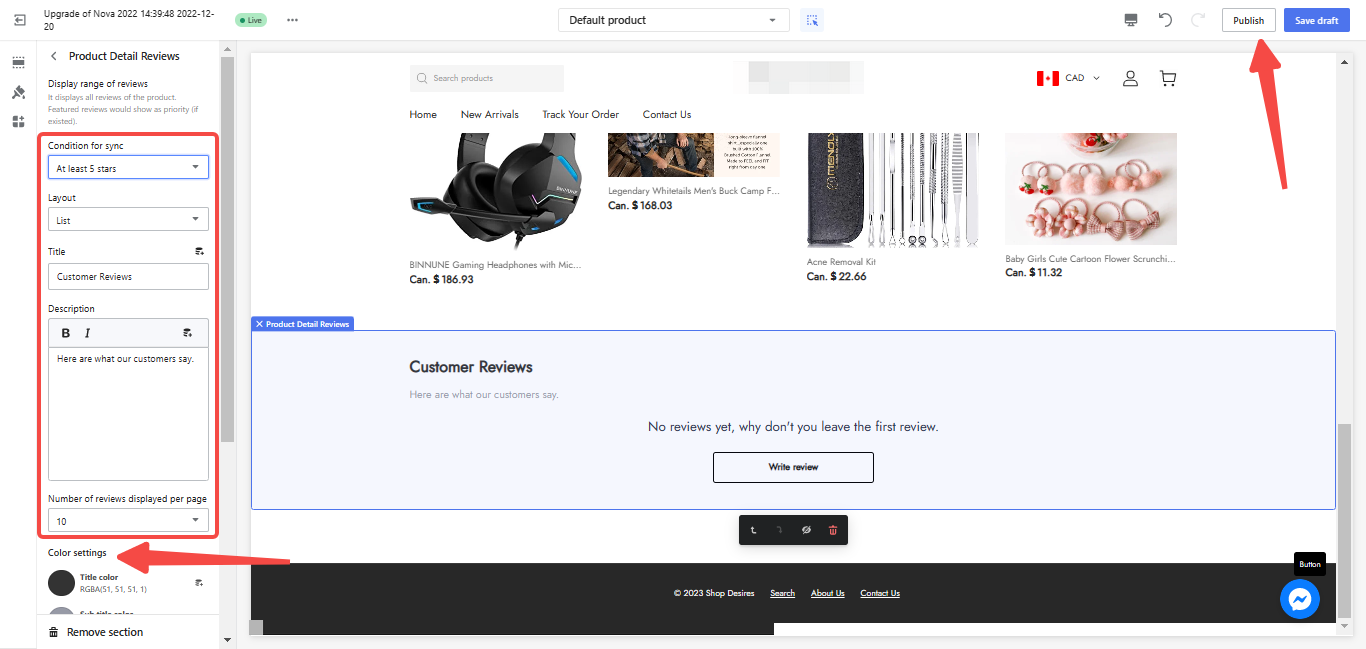 Congratulations! Your customers will be able to see product reviews on the product details page.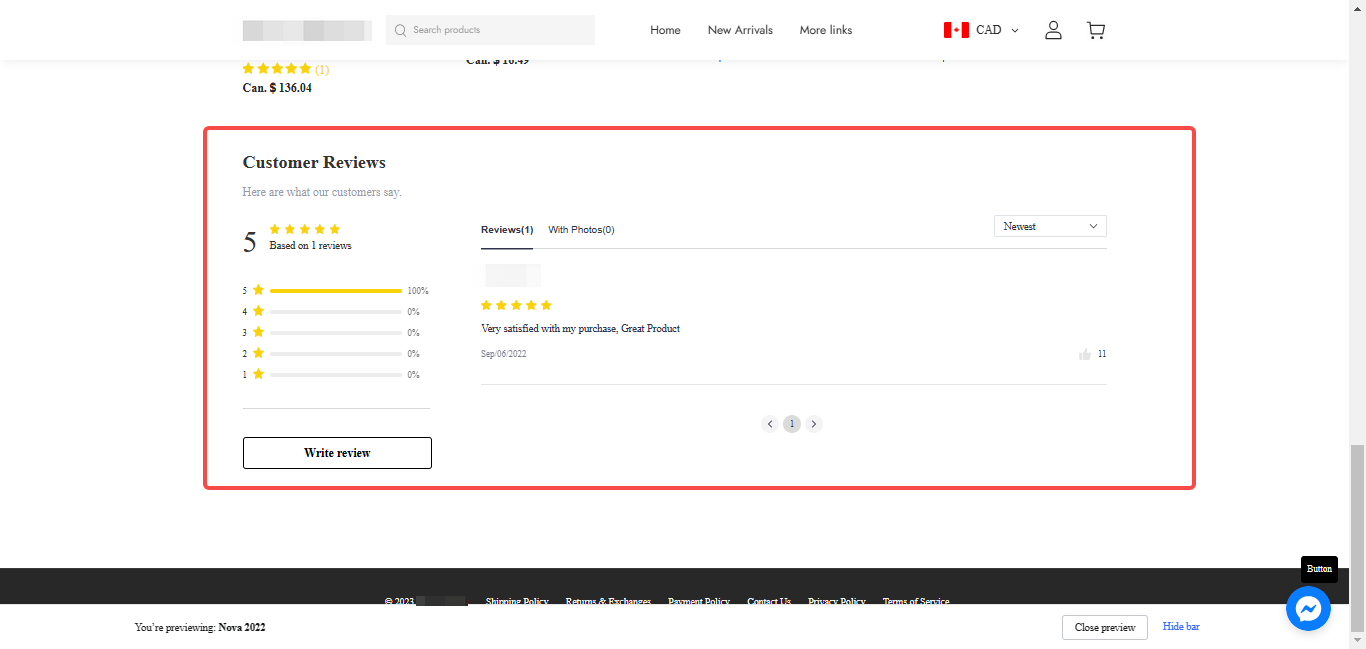 By adding a product detail reviews section on your Shoplazza product page, you can provide valuable social proof for potential customers and improve their confidence in your products.
Note:
Adding a product details reviews section will automatically hide the original reviews displaying area.
If you delete the section, the original reviews displaying area will automatically reappear.
If you disable the product review plugin, the product review area will not be displayed.