For some of your customers it's neccessary to have a proof of purchase. Invoices helps your customers find information related to their purchase and billing. Shoplazza admin provides you different options to send invoices to your customers. You can send them through the order detail page once the order is received and payment has been processed. You can also send an invoice and credit note (refund certificate) to your customers when you process a refund.
Sending Invoices from unfufilled Order section
1. From your Shoplazza Admin > Orders > Unfulfilled > Click All and select which order(s).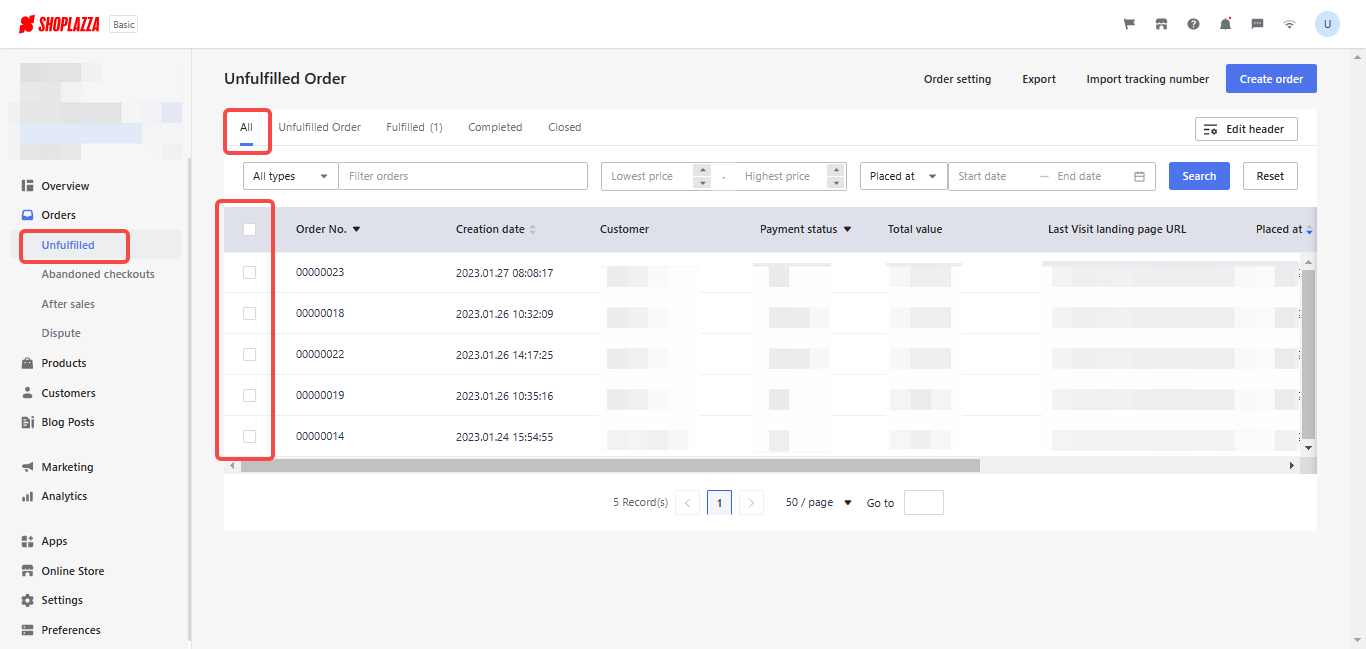 2. After selecting the order, click Send invoice.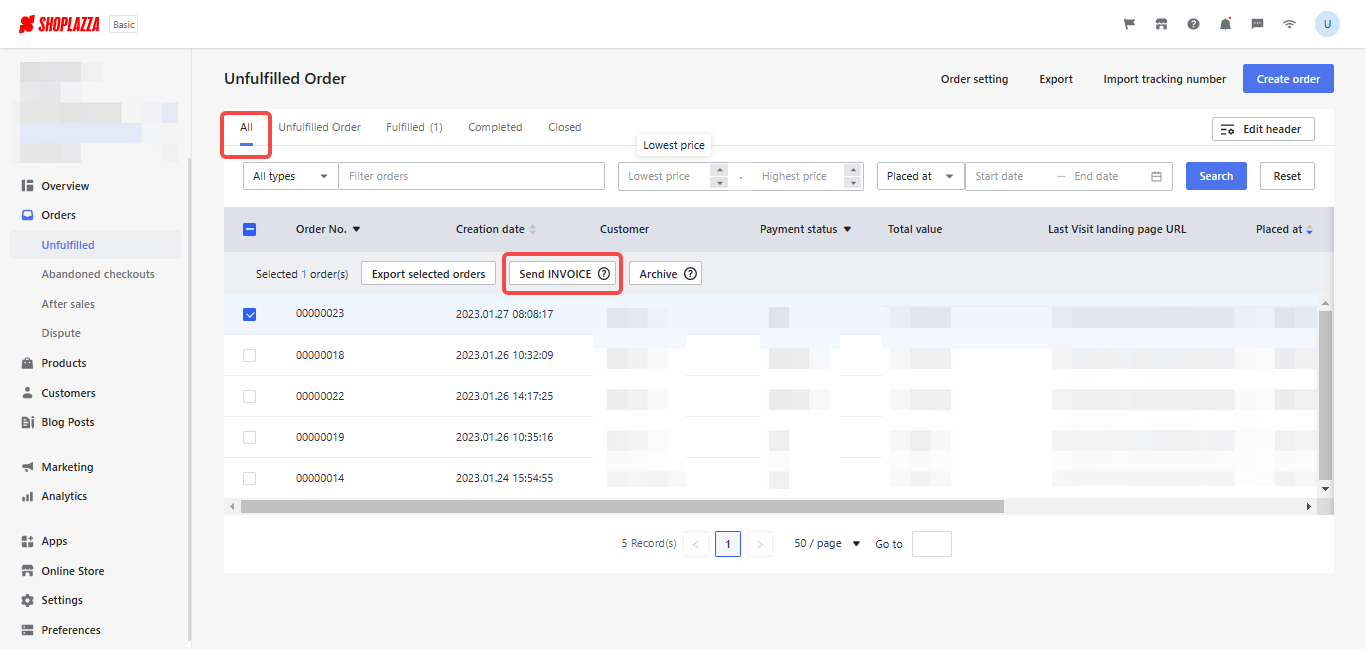 Note:
For each order, you can only send 3 invoices per day.
Sending Invoices from the Order details page
1. From your Shoplazza Admin> Orders > Unfulfilled > All and choose the specific order.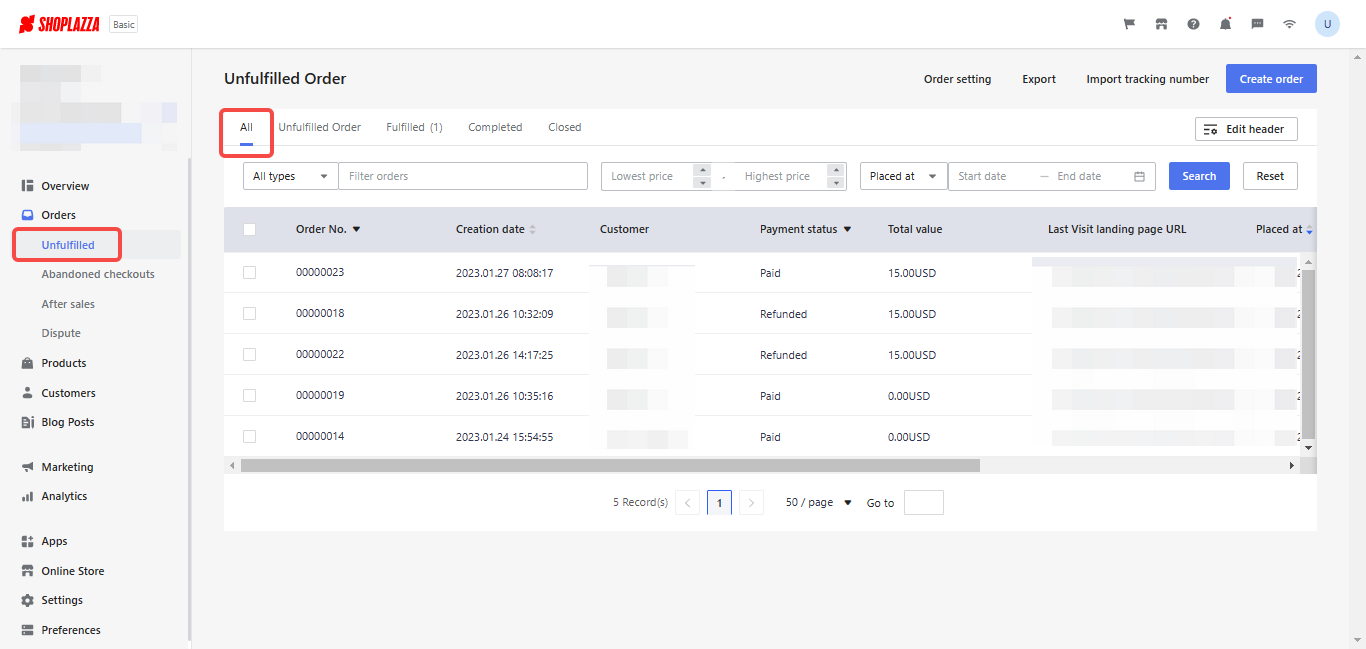 2. From the order details page, you can click invoice and choose the envelope icon from the drop down option to send an invoice.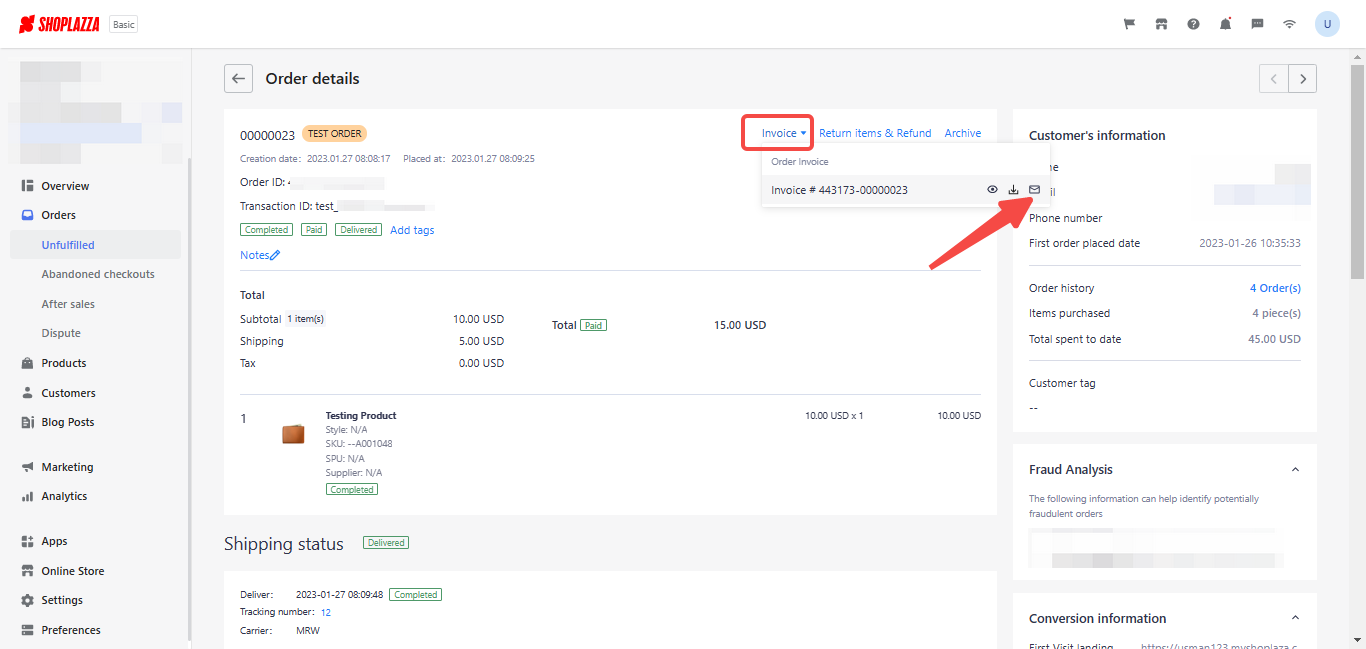 Note:
You can't send invoices for any order that is in payment pending status.
Sending Credit note/Invoice when refunding an order
A credit note is a document issued to your customers to notify them that a credit is being applied to their account. When you confirm a refund from the order details page, you also have an option to send both a credit note and an invoice to your customers notifying them about the refund.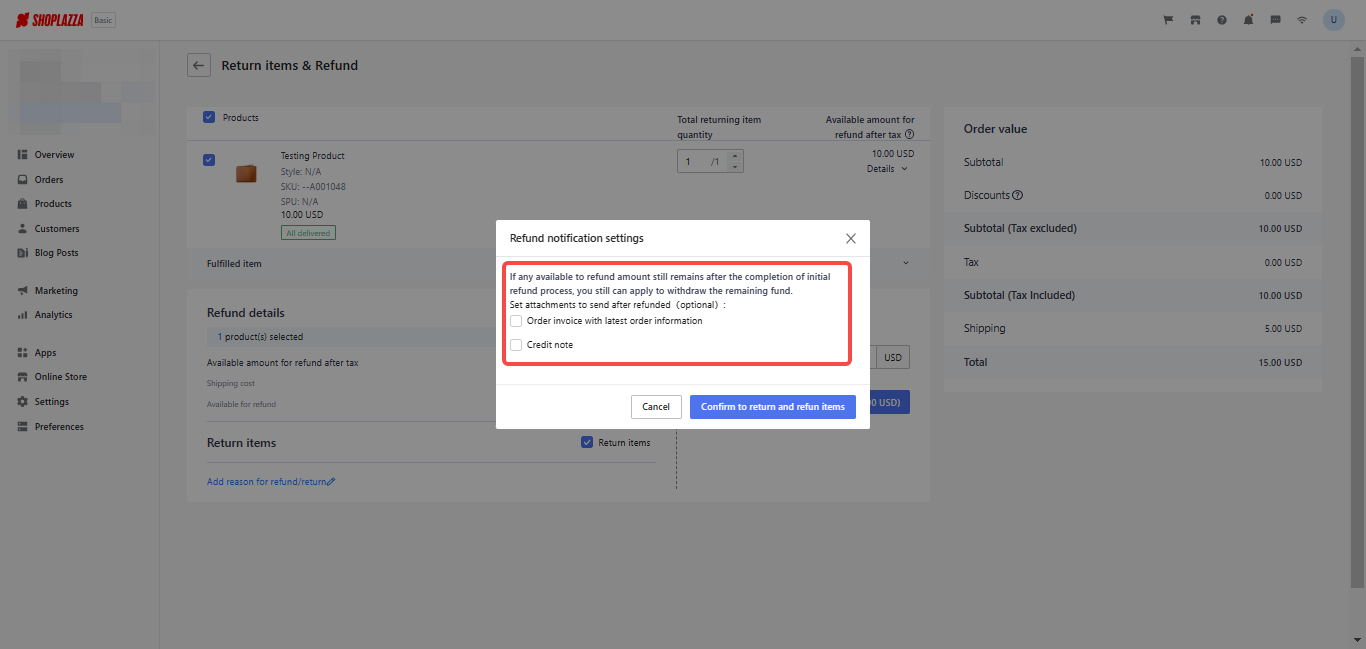 Creating an invoice between you and your customers creates an agreement and makes sure you get paid for the products you sell. Each sales invoice outlines the products and amounts you sold, when you sold them, for what prices, and when payment is due.