Pinterest serves as a vibrant social media platform where users actively discover, save, and share visually appealing content. Integrating your Shoplazza store catalog with your Pinterest feed enhances your online marketing efforts. This integration allows for performance tracking through a Pinterest tag and ensures your pins are automatically updated every day.
Before you begin, you need to add a data source in your Pinterest settings. This step is necessary to sync the products from your Shoplazza store with Pinterest. For a detailed guide on the data source process, refer to Pinterest's Help Center article  .
Steps
1. Head over to your Shoplazza Admin > Products > Product Feed and click Add Feed.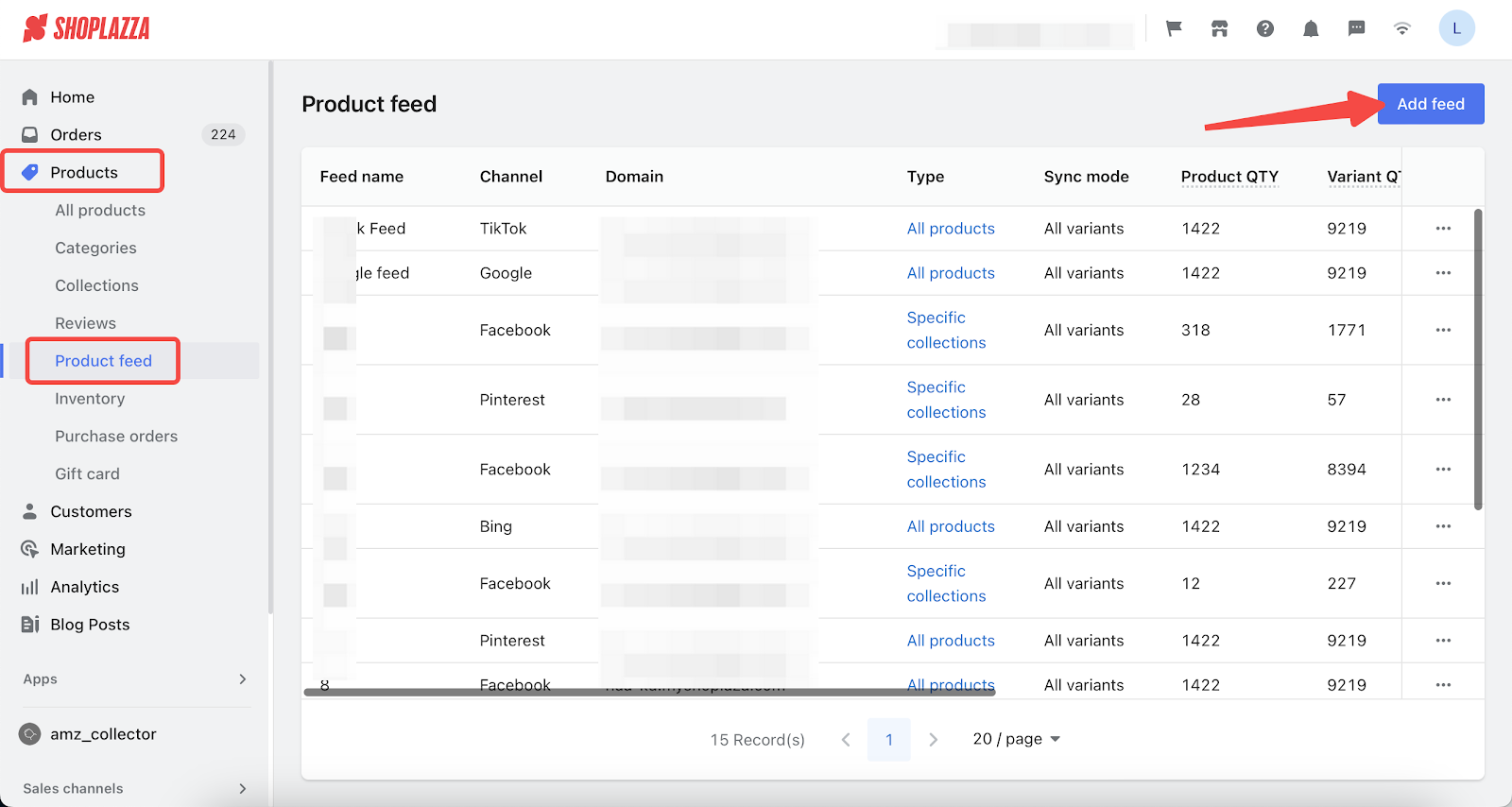 2. Select Pinterest as the feed format and click Confirm to generate the Feed URL.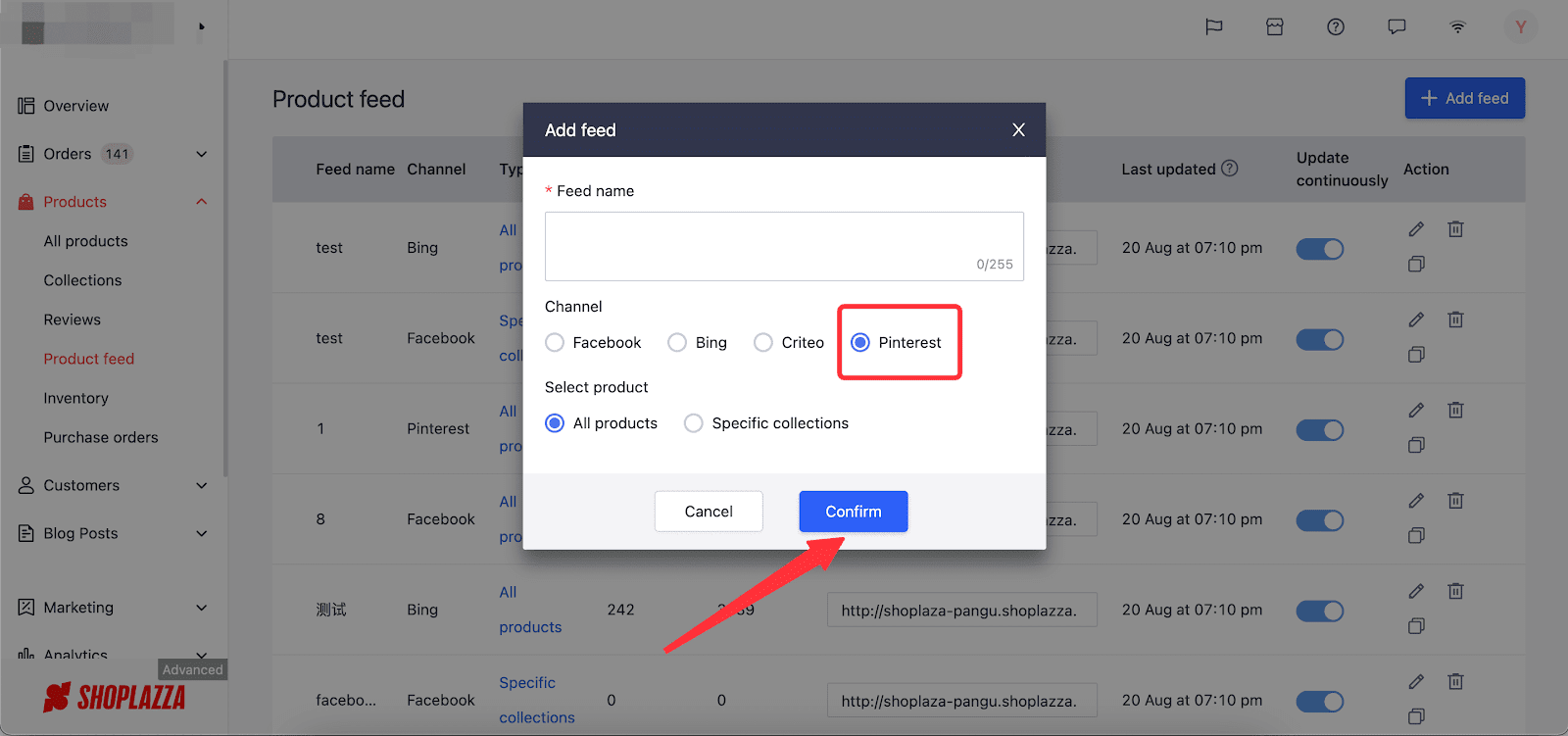 3. Log in to your Pinterest Account  , then head over to Catalogs > New data source, then enter the URL and file format according to the prompt. Click Create to finalize.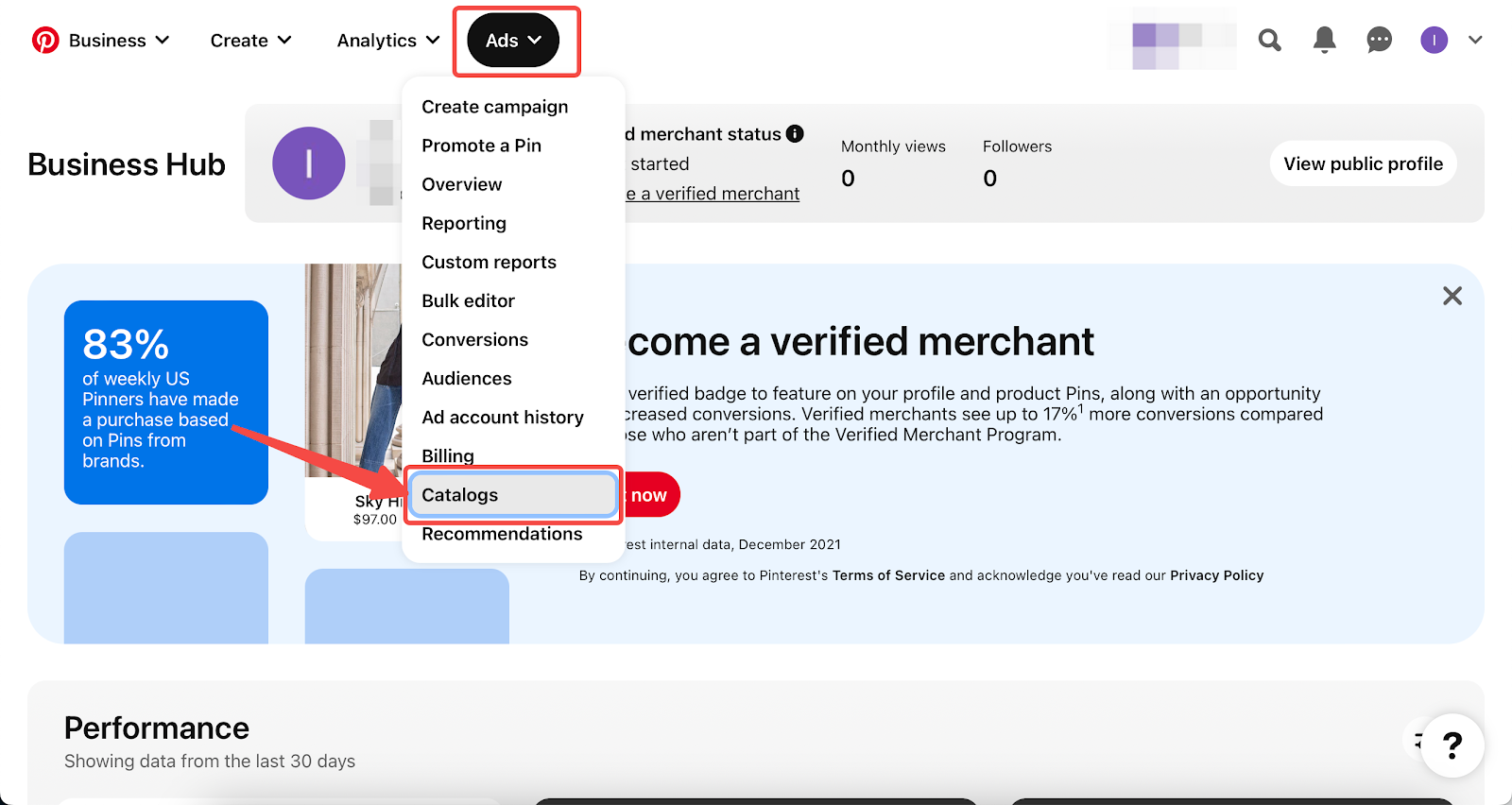 4. Under the 'New data source' section, fill out the necessary details and enter the Feed URL that was generated from your Shoplazza admin.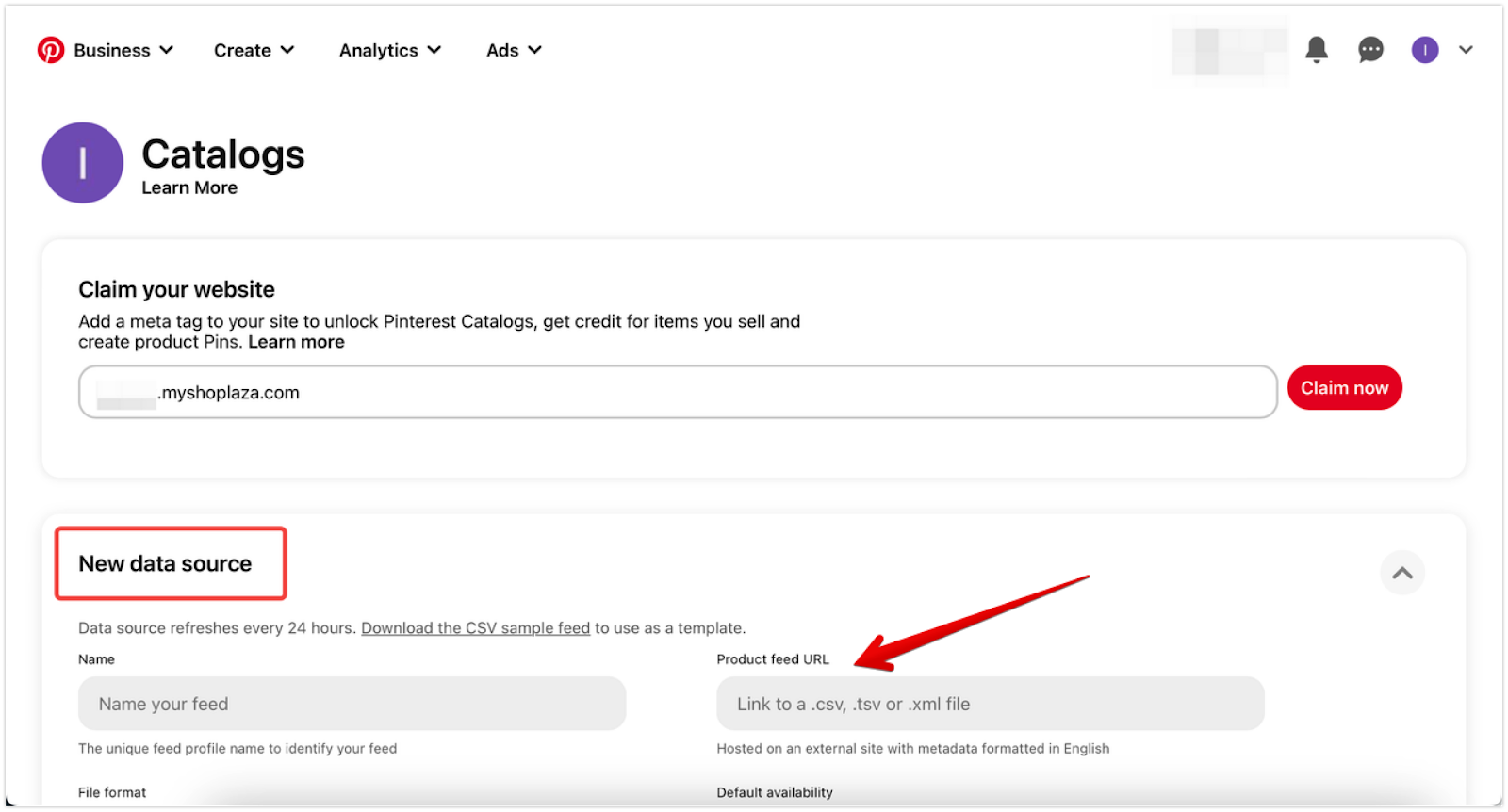 5. Once the details are filled in, click Create Pins to finalize.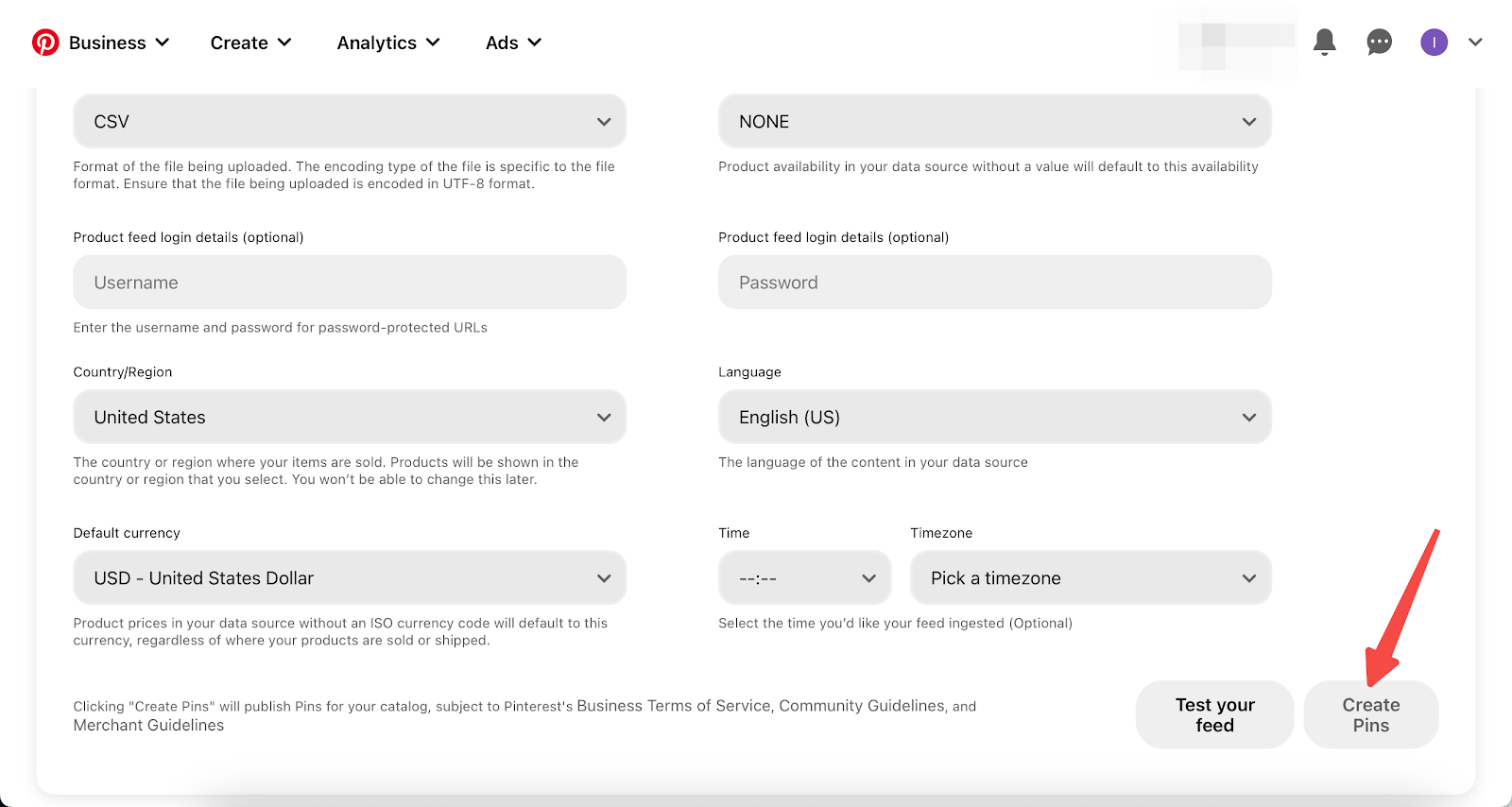 Note
The initial upload of the data source may take between 12-24 hours.
Your data source will automatically update every 24 hours.
By linking your Shoplazza account with Pinterest, your products become more accessible to a wider audience. People on Pinterest can easily discover, save, and shop for products from your website, enhancing your brand's visibility and reach.