Enhancing your online store with a rich text section offers a unique opportunity to connect with your customers. This feature is particularly beneficial for introducing your brand's personality and highlighting what sets you apart. Whether it's showcasing your product collections, sharing blog posts, or simply conveying your brand message, a rich text section is a versatile tool for your website.
Adding a new Rich text section
Some themes include a rich text section by default, which you can easily edit to fit your needs. If it's not part of your theme, or if you require additional sections, follow the steps below:
1. Head over to your Shoplazza Admin > Online Store > Themes, click Customize next to the target theme.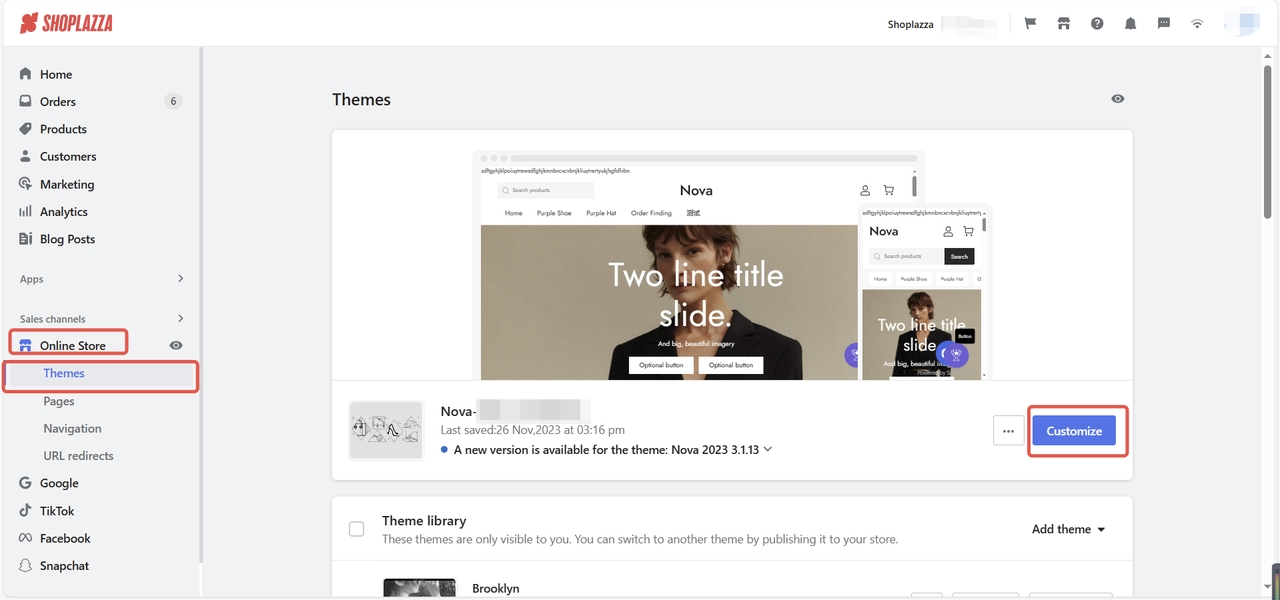 2. Click Add section which is on the side navigation bar.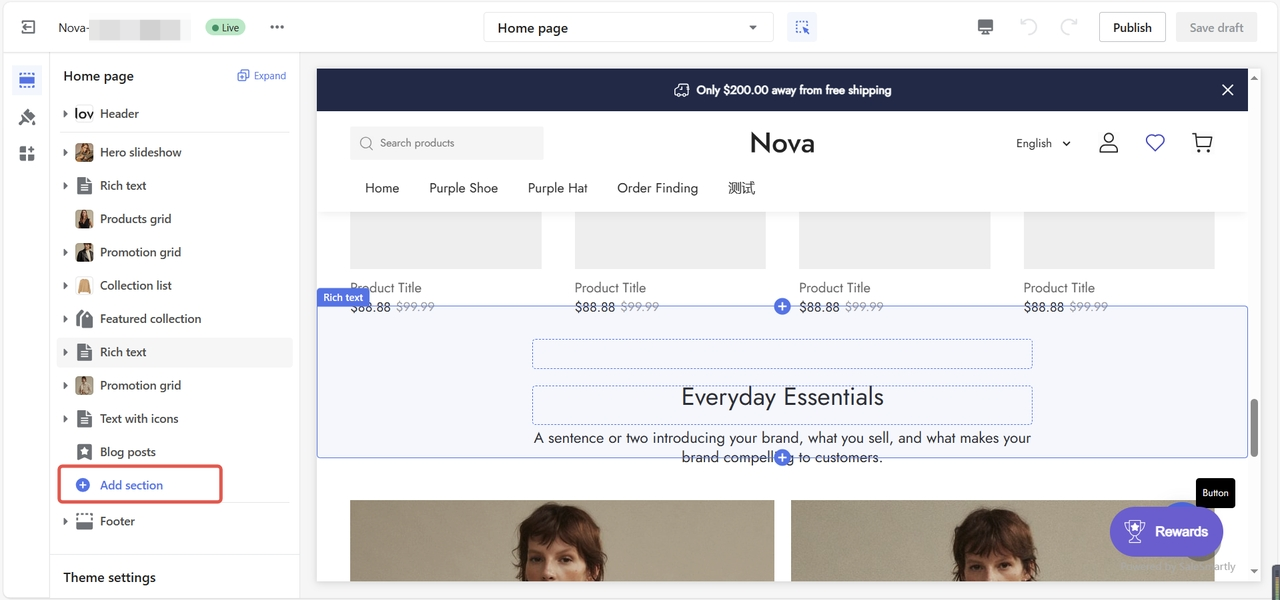 3. Click Show more to find the Rich text section.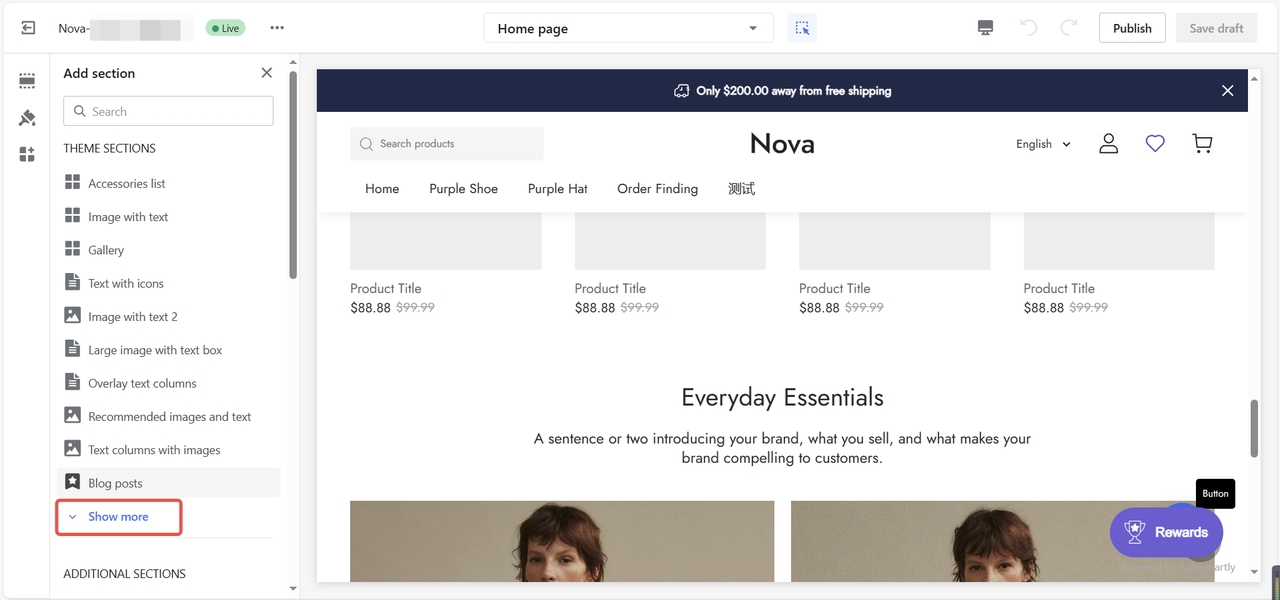 4. Click on Rich text to add the section.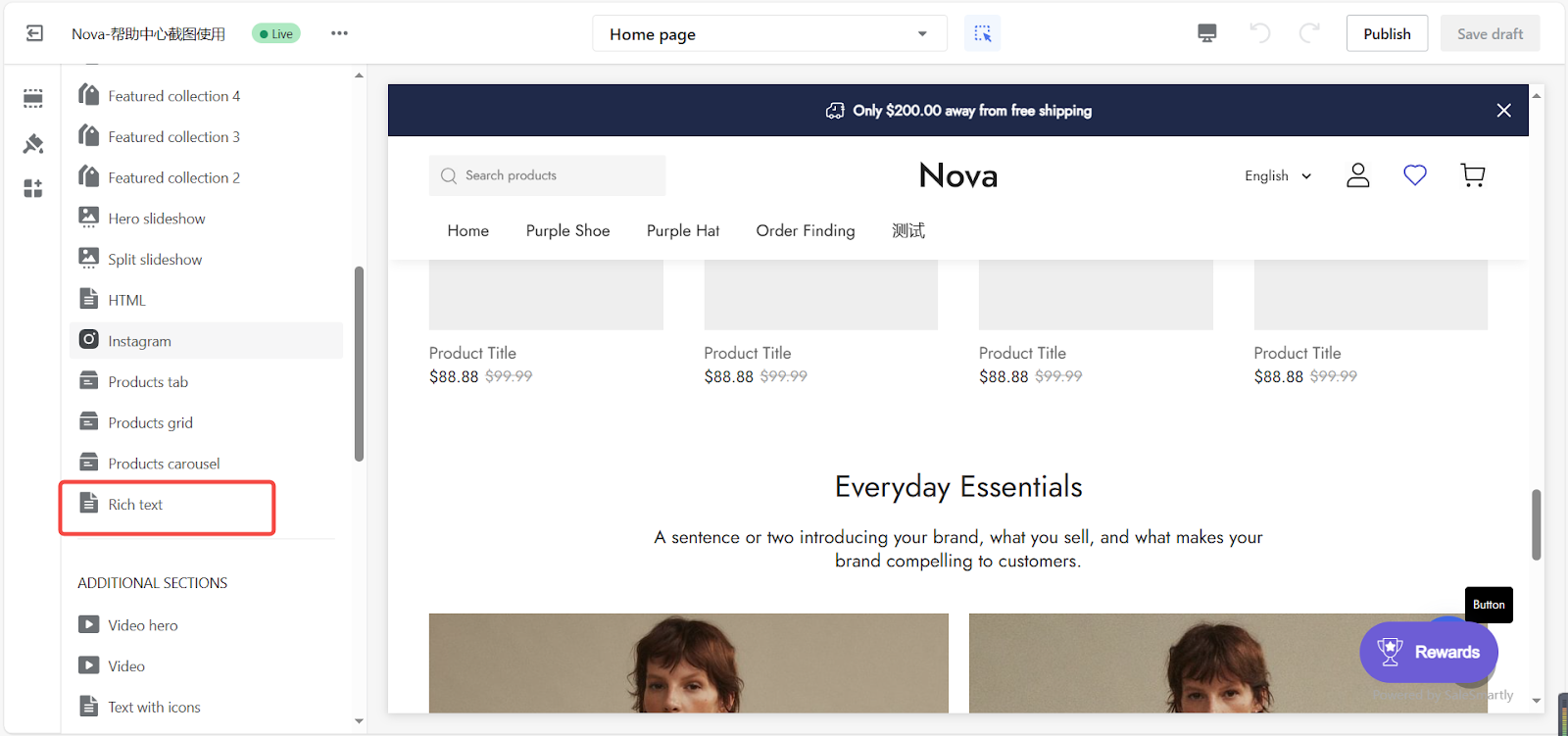 Setting up your rich text section
1. You can click and drag the drop icon to reorganize the sections.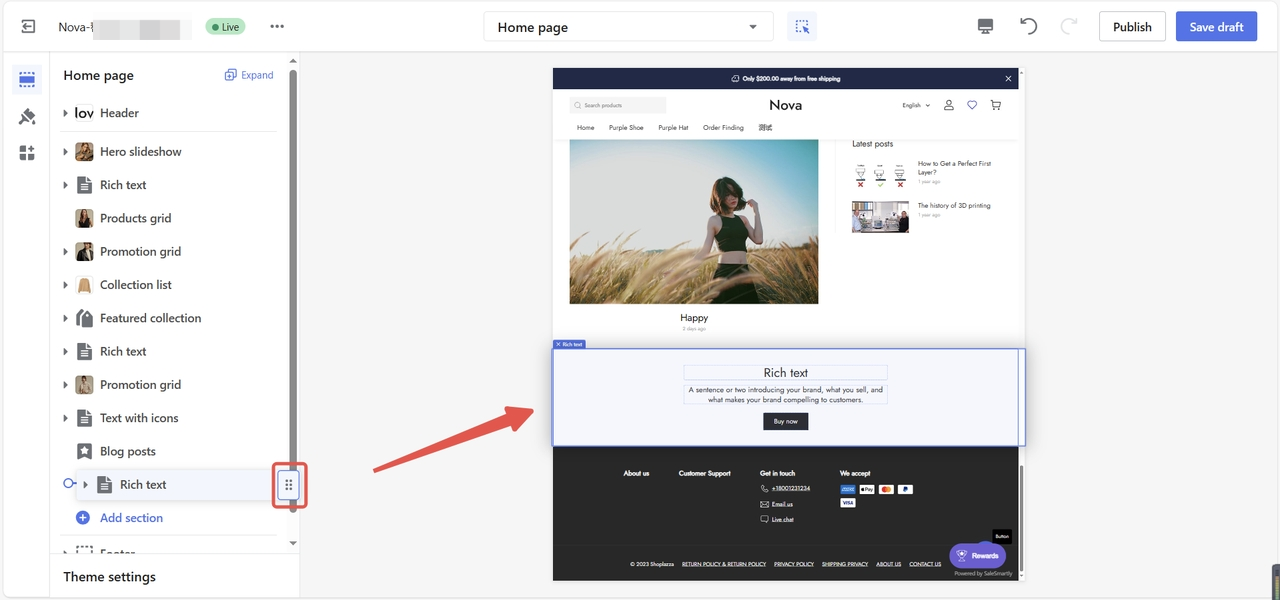 2. In the dropdown menu (the arrow to the left of the title), you can make changes to the heading, text, and buttons.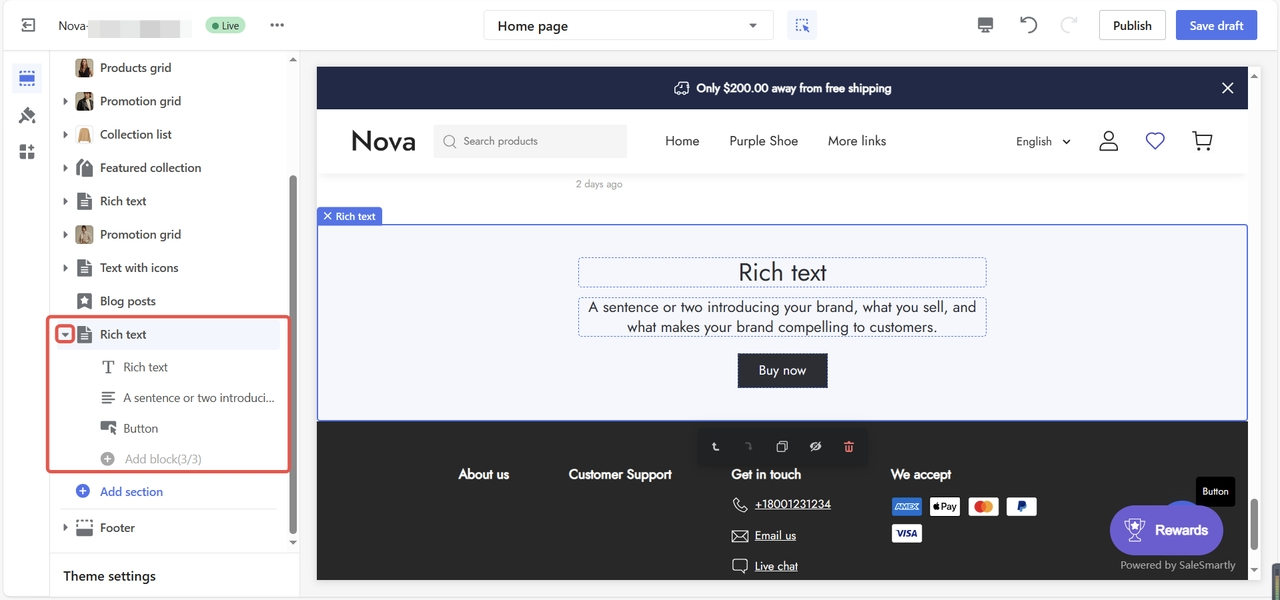 3. Manage the heading and your customized text.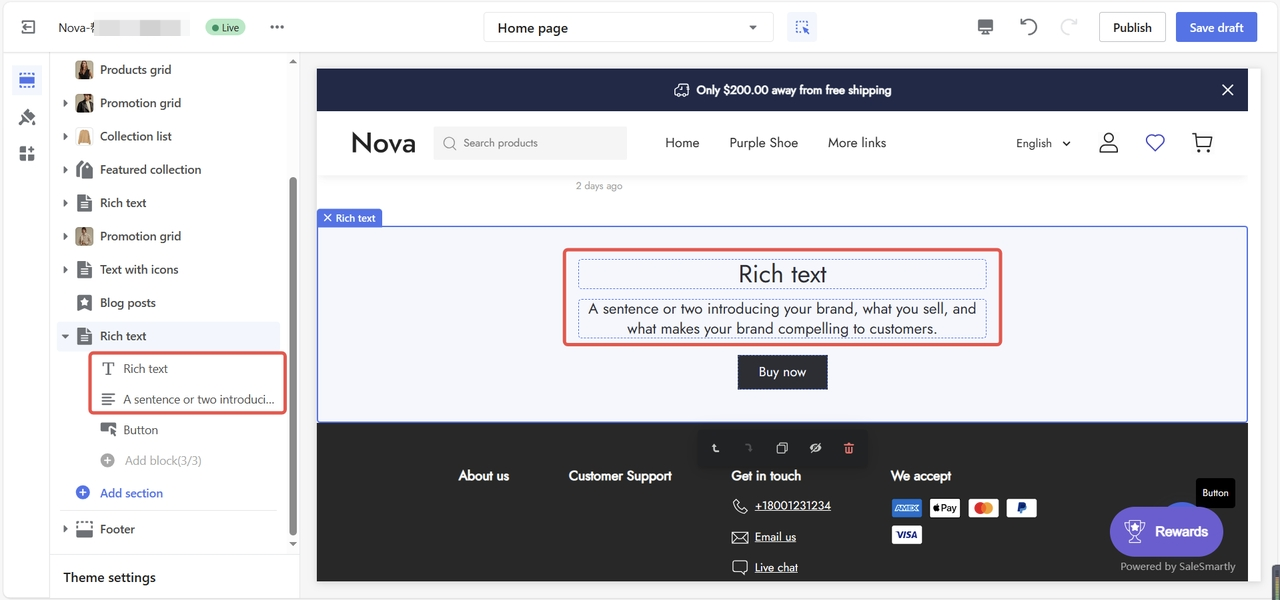 4. To configure your button, go ahead and click on Button.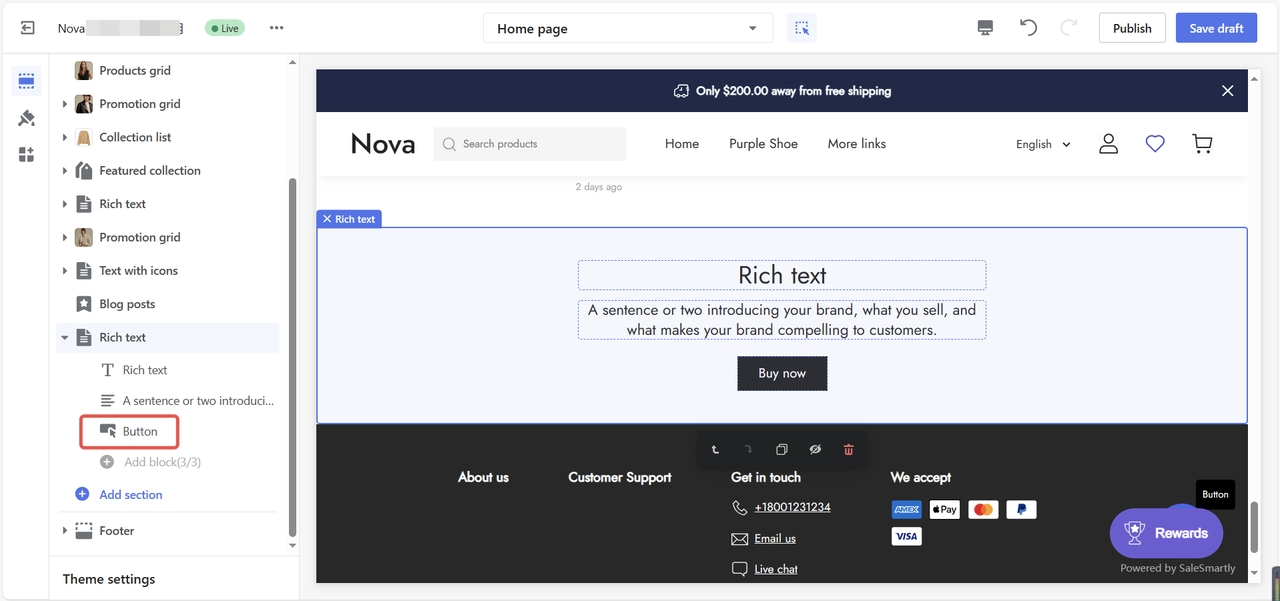 5. Here, you can create portal buttons to redirect customers to any other page. Once you finish your edits, click Save draft or directly Publish the theme to complete the process.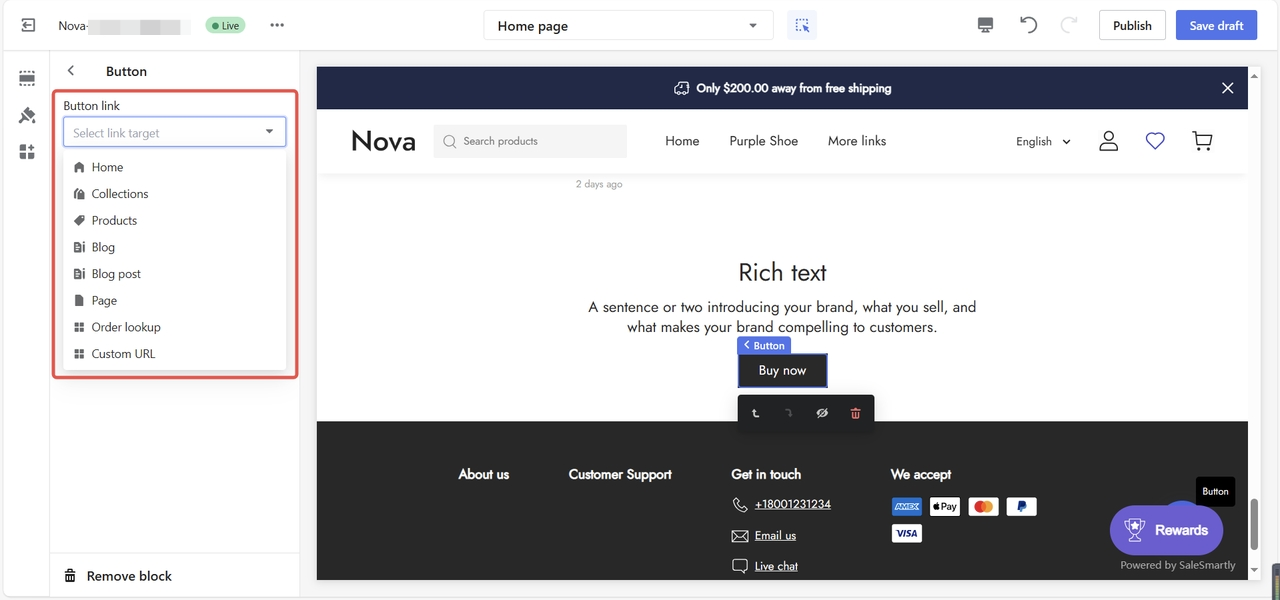 Utilizing a rich text section is a simple yet effective way to add a personal touch to your online store. It not only improves the visual appeal but also provides a platform to communicate directly with your customers, ensuring your brand's message is conveyed clearly and engagingly.