Start here: SHOPLAZZA admin > App store > Merchandising > Combined Variants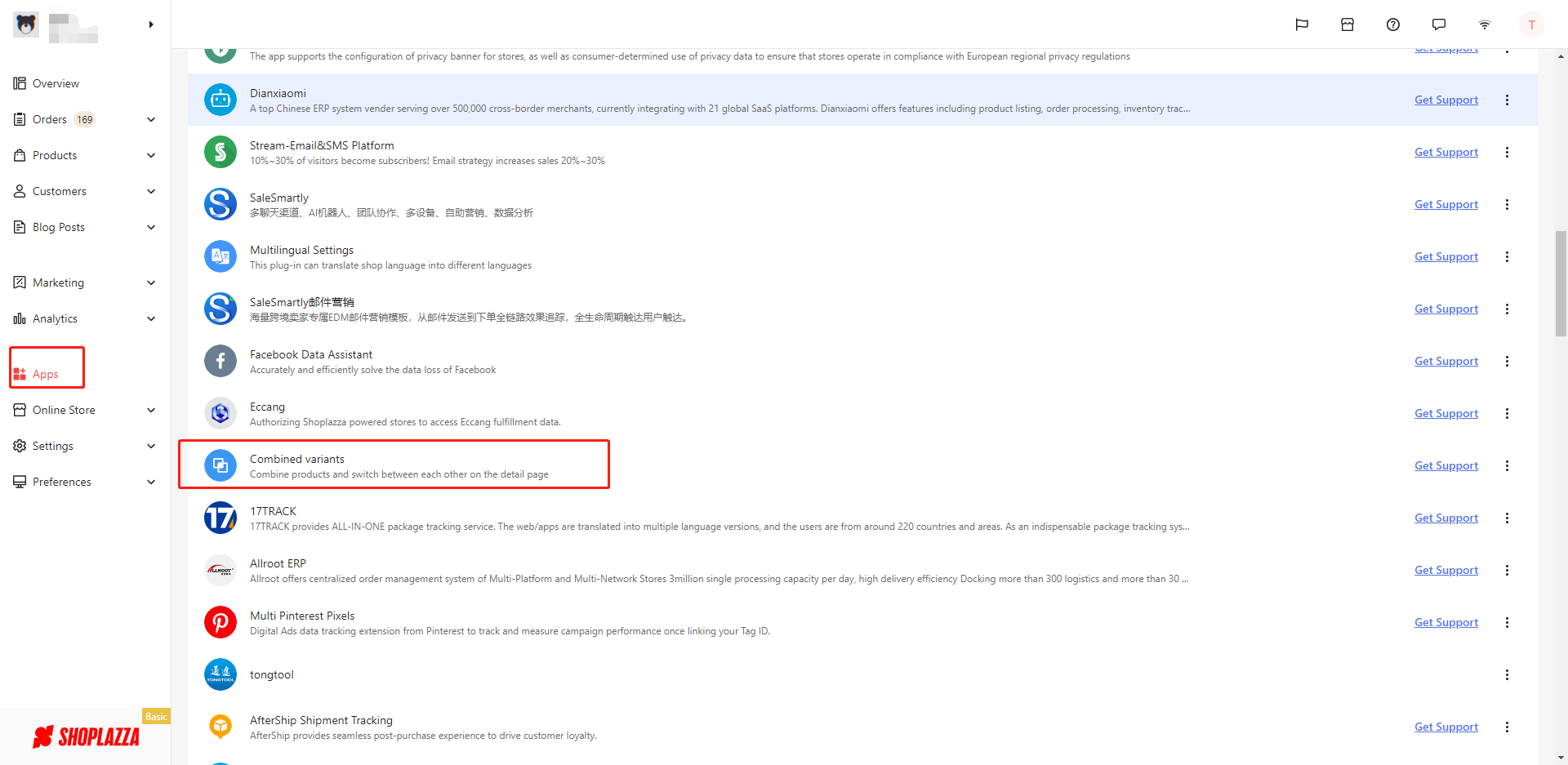 Search for the combination that contains the product based on the product title or SPU.

Click the blank area of ​​the list to edit the existing combination, and the button can be previewed and deleted.

Create combination: Create a new combination, the product cannot be the same as the existing combination.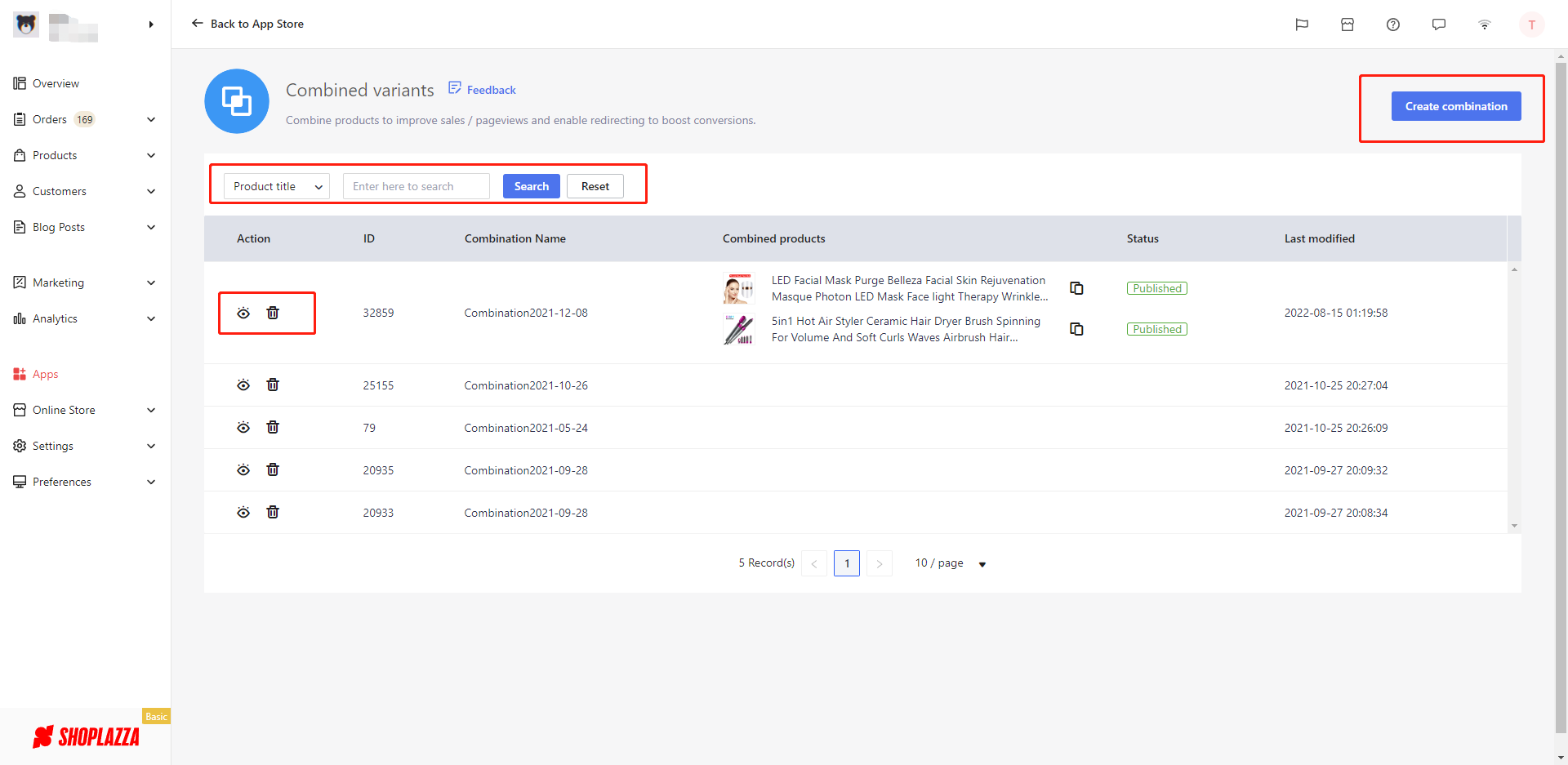 Combination name: Used to manage combinations and only appear in the admin.

Add product: ​​ Each combination is limited to adding 2-10 products. Each product can only be added to one combination. When adding products, the products used in other combinations will be filtered out automatically.

Title: Will be displayed on the product detail page.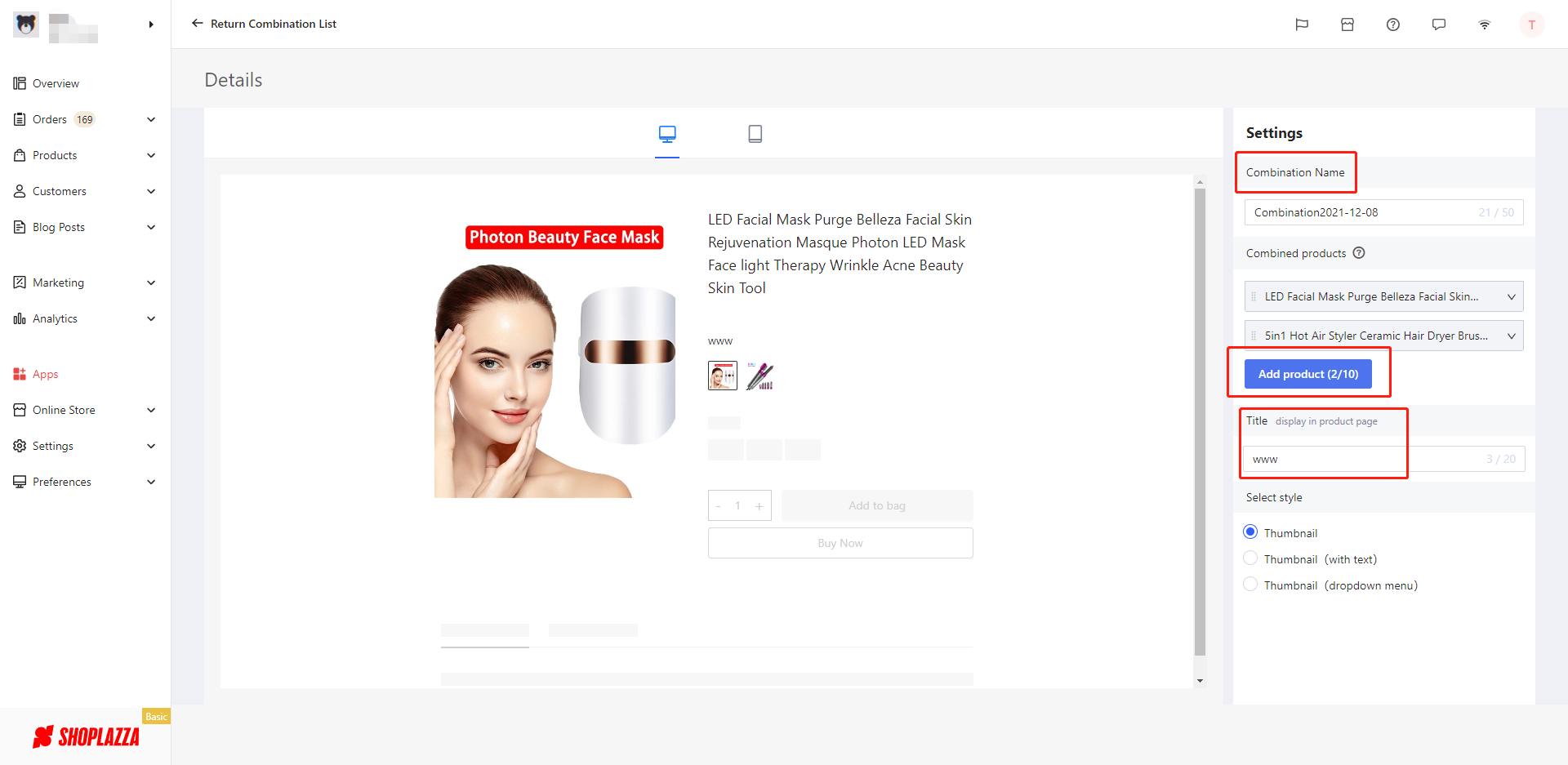 Select style: Set up the style of the combination on the product detail page. You can switch between PC and mobile terminals to view the effect as needed. Click Save

to finish creating the combination.

When there are too many combined variants, the variants will collapse, and variants can be expanded and inquired through the "View All

". Each variant line can copy the product link.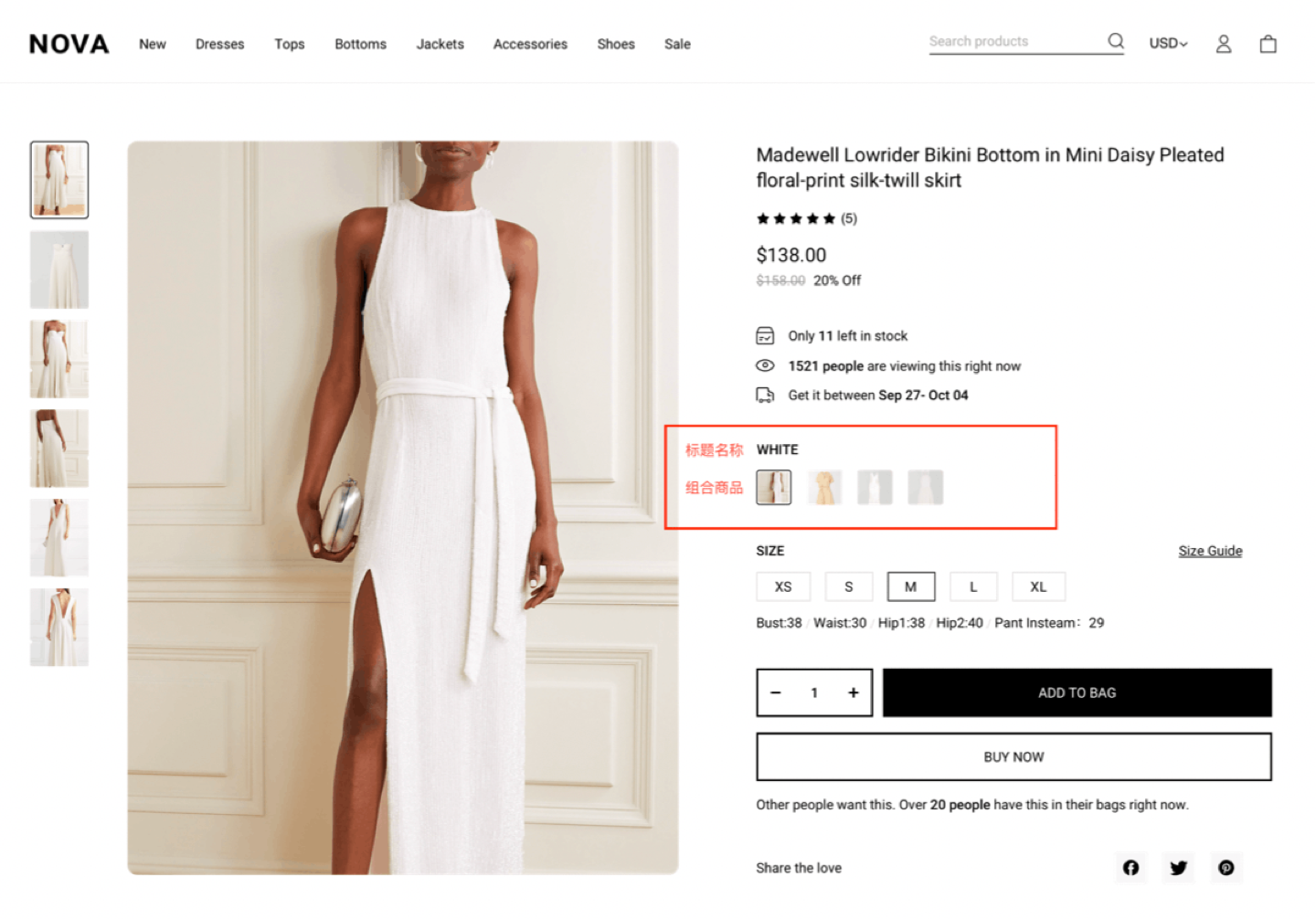 Note
If the product has been deleted and unpublished, it will not be displayed in the combination.