Duplicating store data with the Shoplazza admin is an easy process, ensuring safe storage of information, and allowing for a convenient examples when creating new stores. Product, theme settings, shipping and tax rates, blogs, marketing campaigns and more aspects of the store can all be safely duplicated.
Creating a store duplicate
1. From your Shoplazza Admin, hover your mouse cursor to the top right of your screen and on the avatar photo to see the dropdown menu > click Manage account.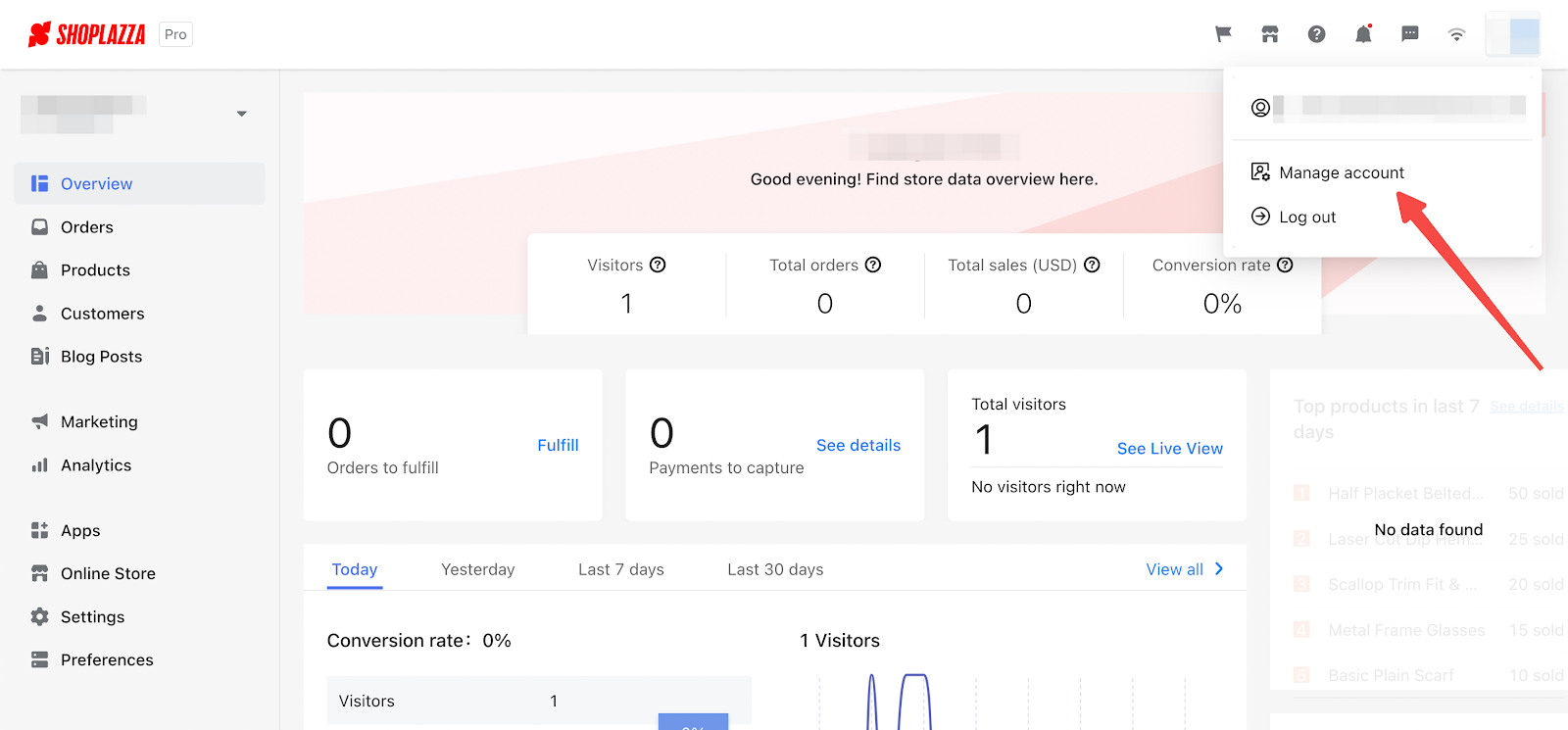 2. On your store details pages, Select Replicate store from the top banner section.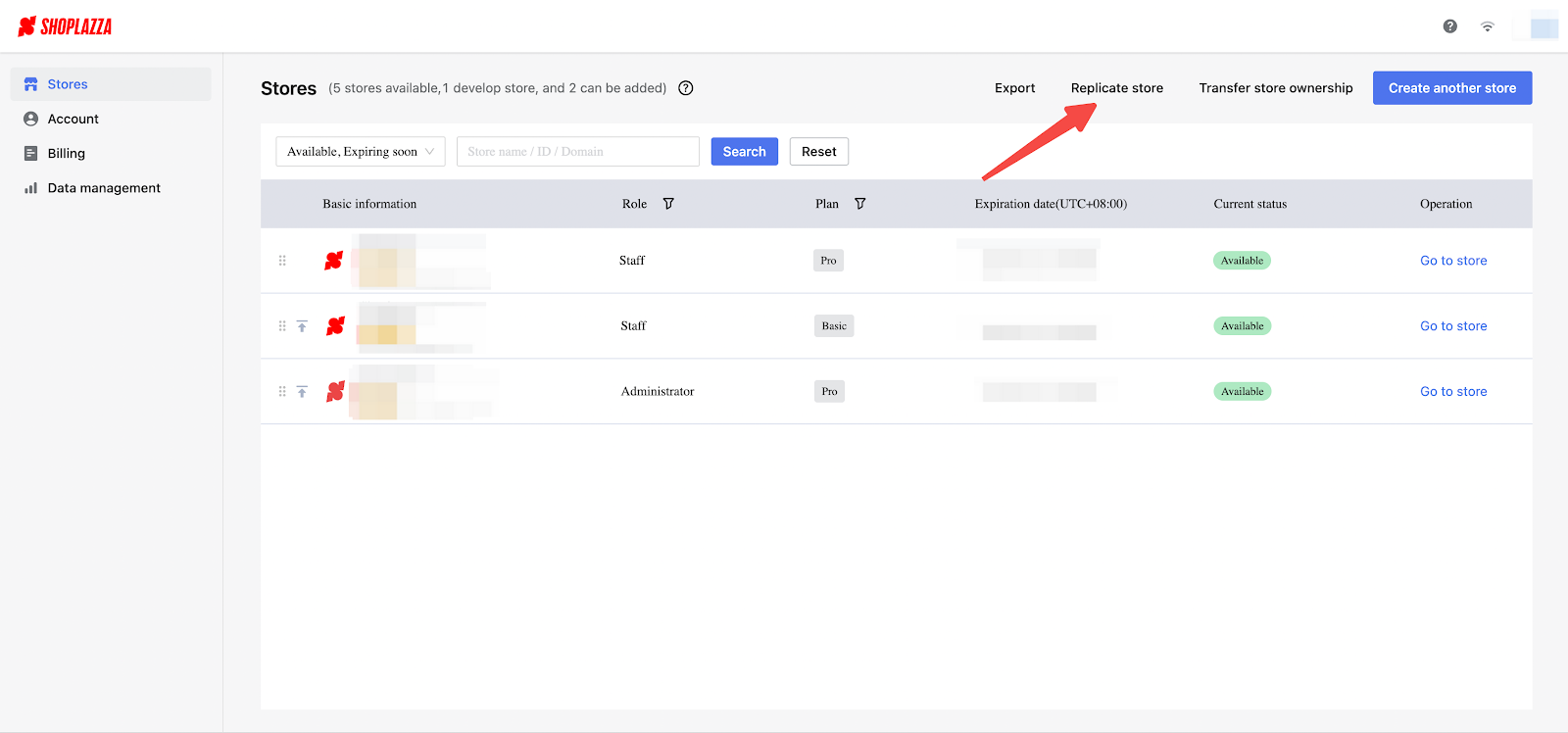 3. You have options to duplicate information to an existing store in your account or you can create a new store to complete this process.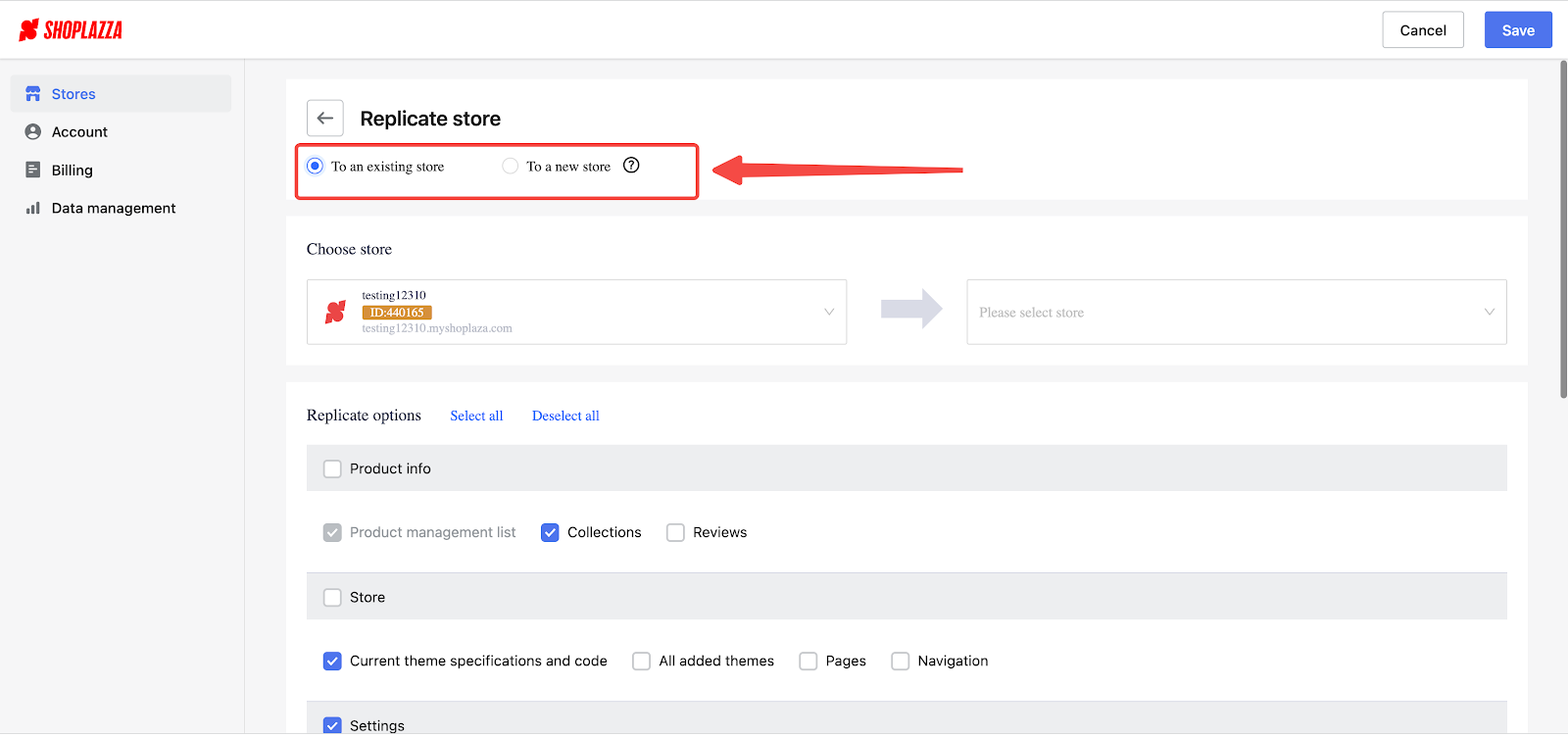 Note
A trial store will be created to receive all duplicated information. To subscribe to our plans in a trial store, please go to your Shoplazza Admin > Settings > Plan and billing.
Copying data to an existing store
1. To continue duplicating data to an existing store, you need to choose both the store to duplicate from as well as a store to receive the data.
2. From the drop down menu where the arrow is pointing towards to, choose an existing store to receive duplicated information.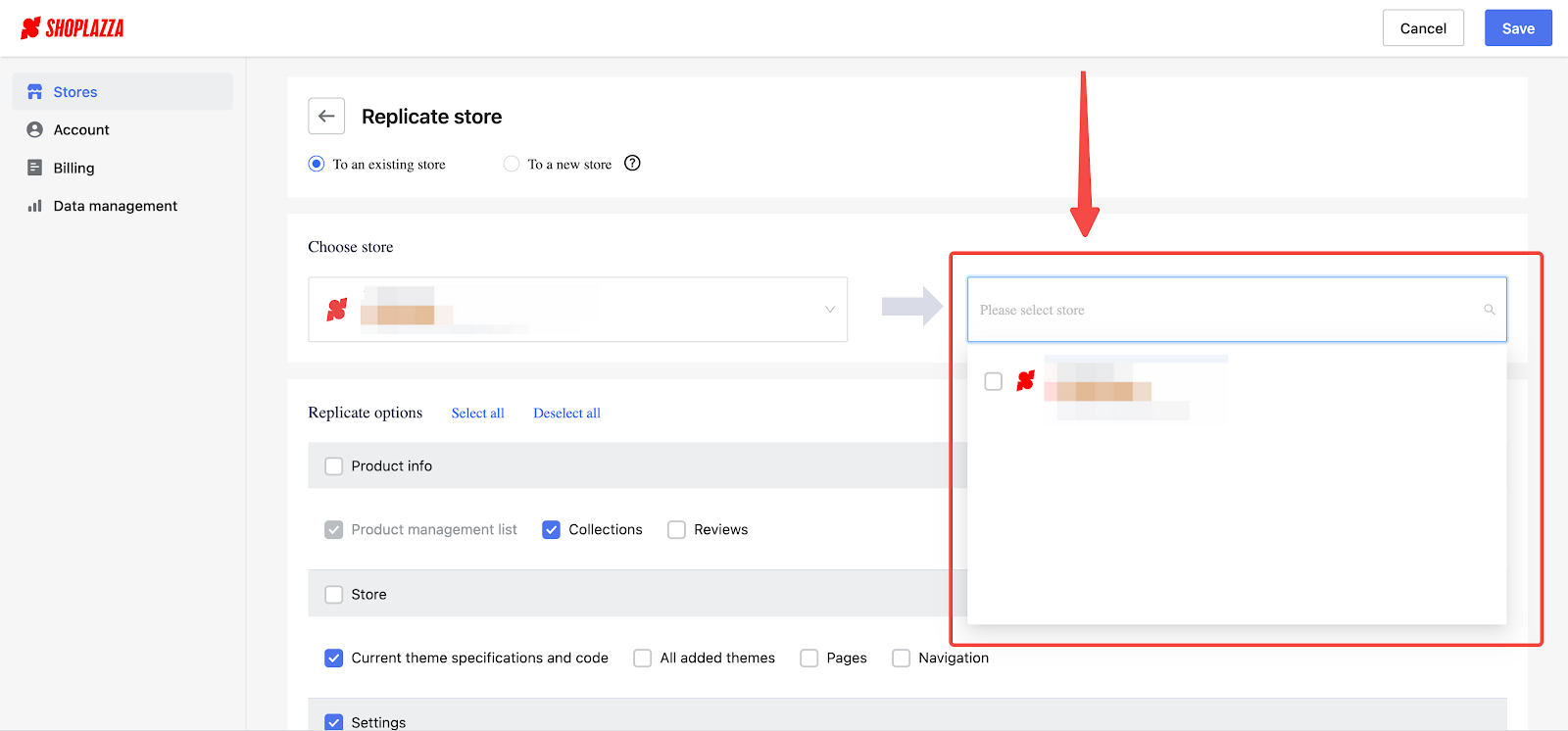 Note
You can select multiple receiving stores at once by checking the boxes.
Copying data to a new store
1. Click on To a new store to copy data from an existing store to a new trial store.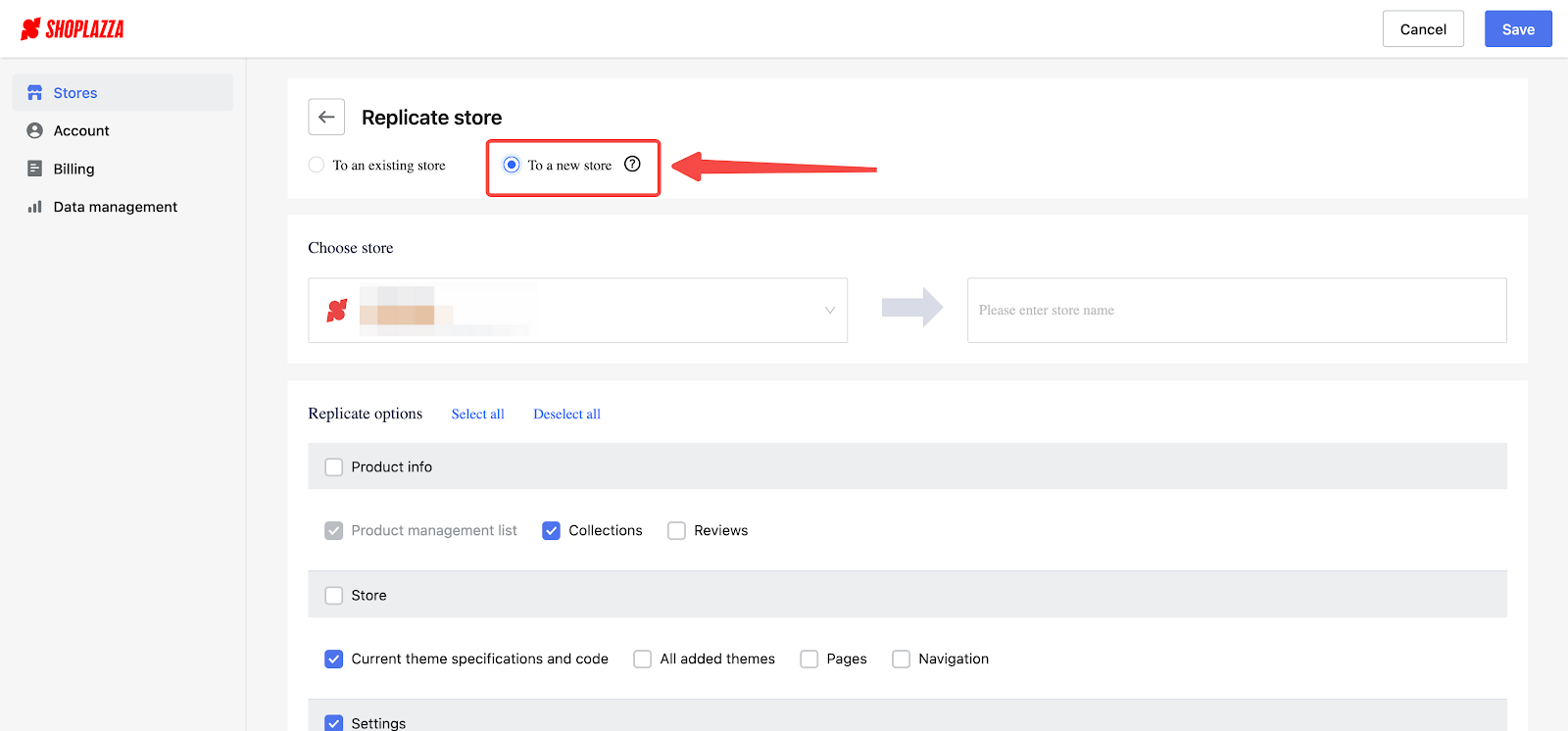 2. Here, select a store from the drop list menu where you are copying data from.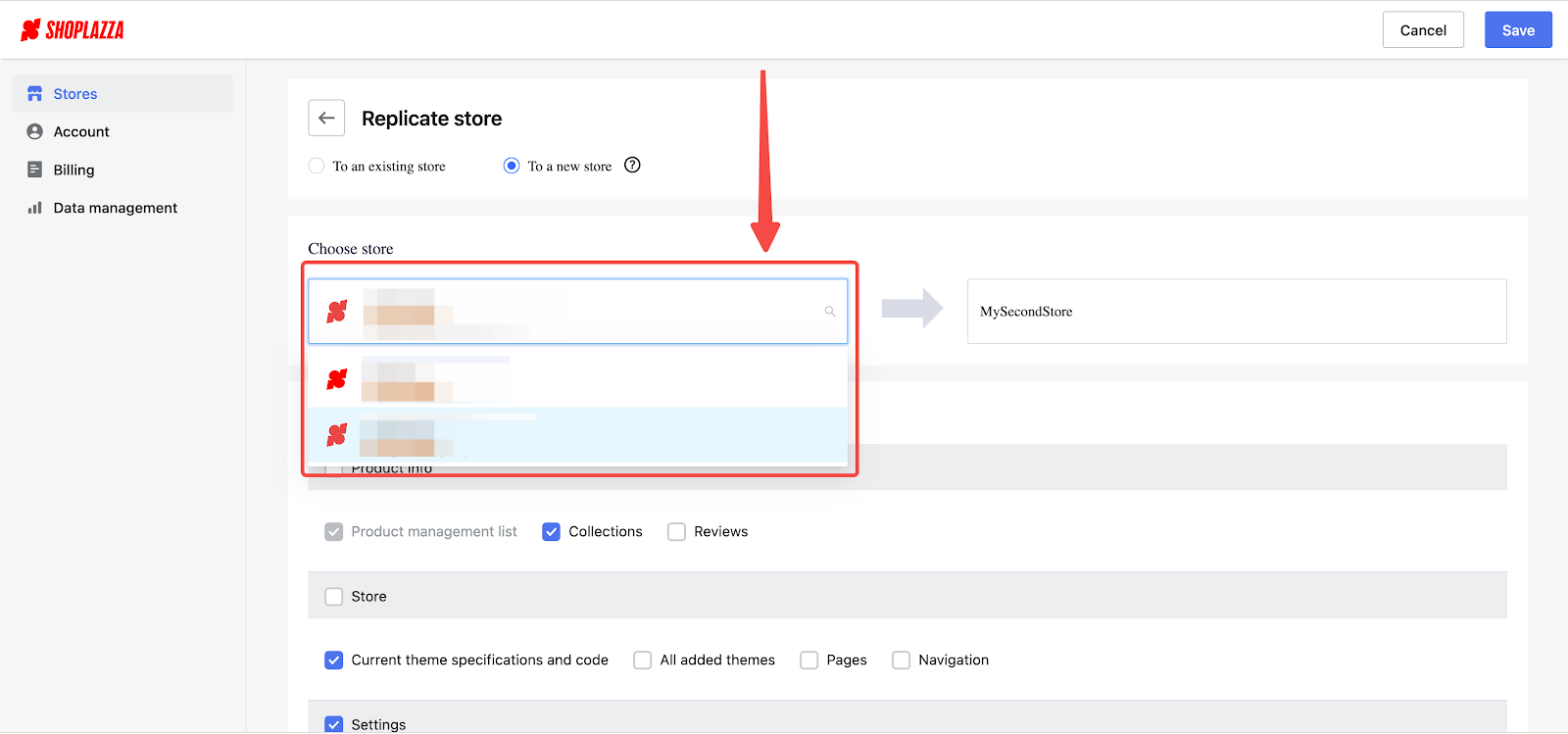 3. In the column where the grey transfer arrow is pointing towards to, type in a name for your new trial store to receive copied information.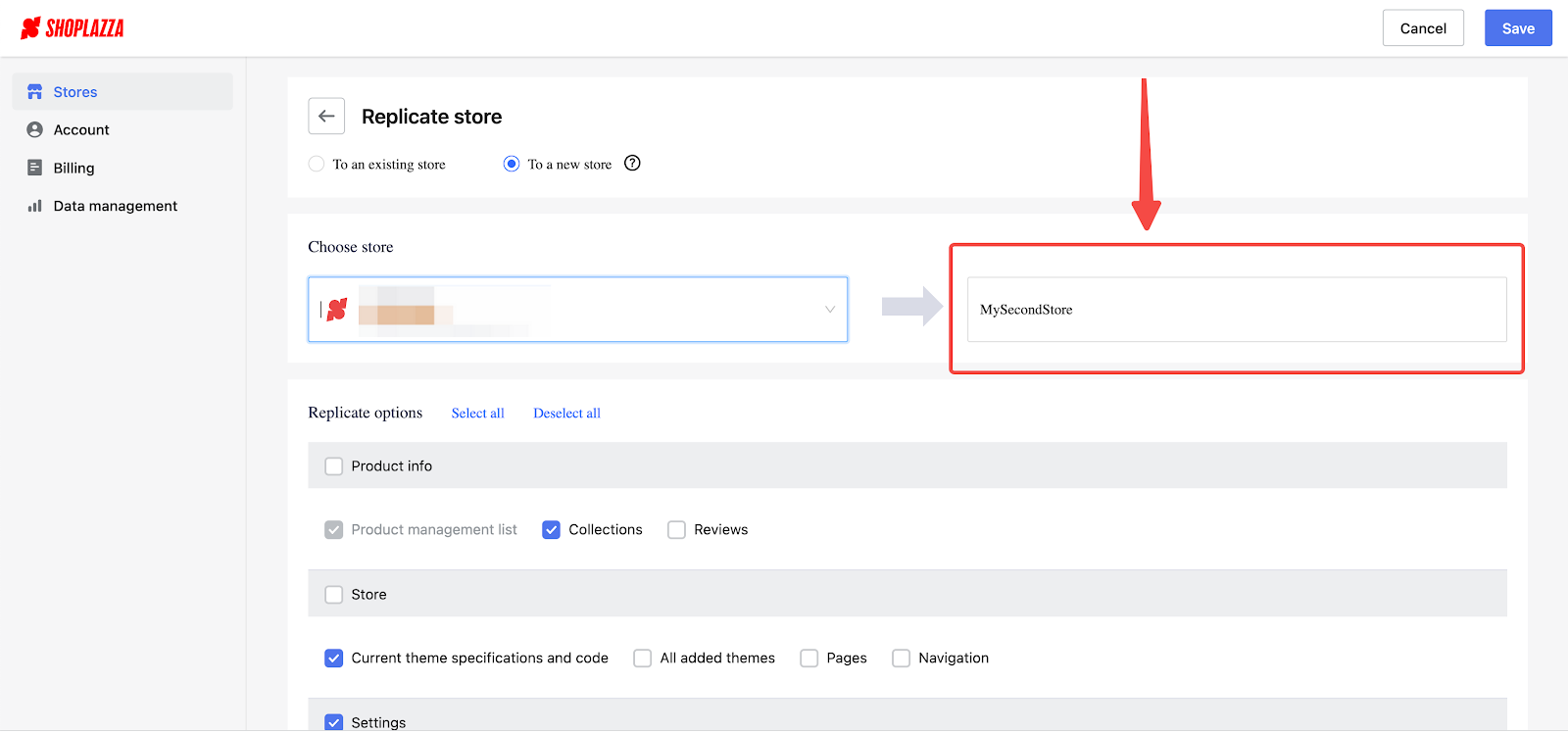 Data options
The Replicate option in the Shoplazza Admin allows you to choose various data to transfer to the destination store.
Options to select/deselect which information is copied to the receiving store are detailed in the table below:
| | |
| --- | --- |
| Product info | Your product info is where your inventory and product information is stored. This option also includes your existing collections as well as your reviews from customers. |
| Theme | This option includes all your coding modifications, pages in themes, your configured navigations, as well as all your added themes to the theme library. |
| Settings | This option includes your tax settings and shipping profiles. Note: existing store records will be replaced if you select this option. |
| Preferences | This section includes your uploaded photos and other media sources in your library which can be found in Shoplazza Admin > Preferences. |
| Marketing | This option includes all your marketing campaign configurations. |
| Customer data | This option includes all your saved customer information as well as templates from customer notifications. |
| Blog posts | This option refers to your blog posts and list of blogs. |
1. Click Save once you complete your preference.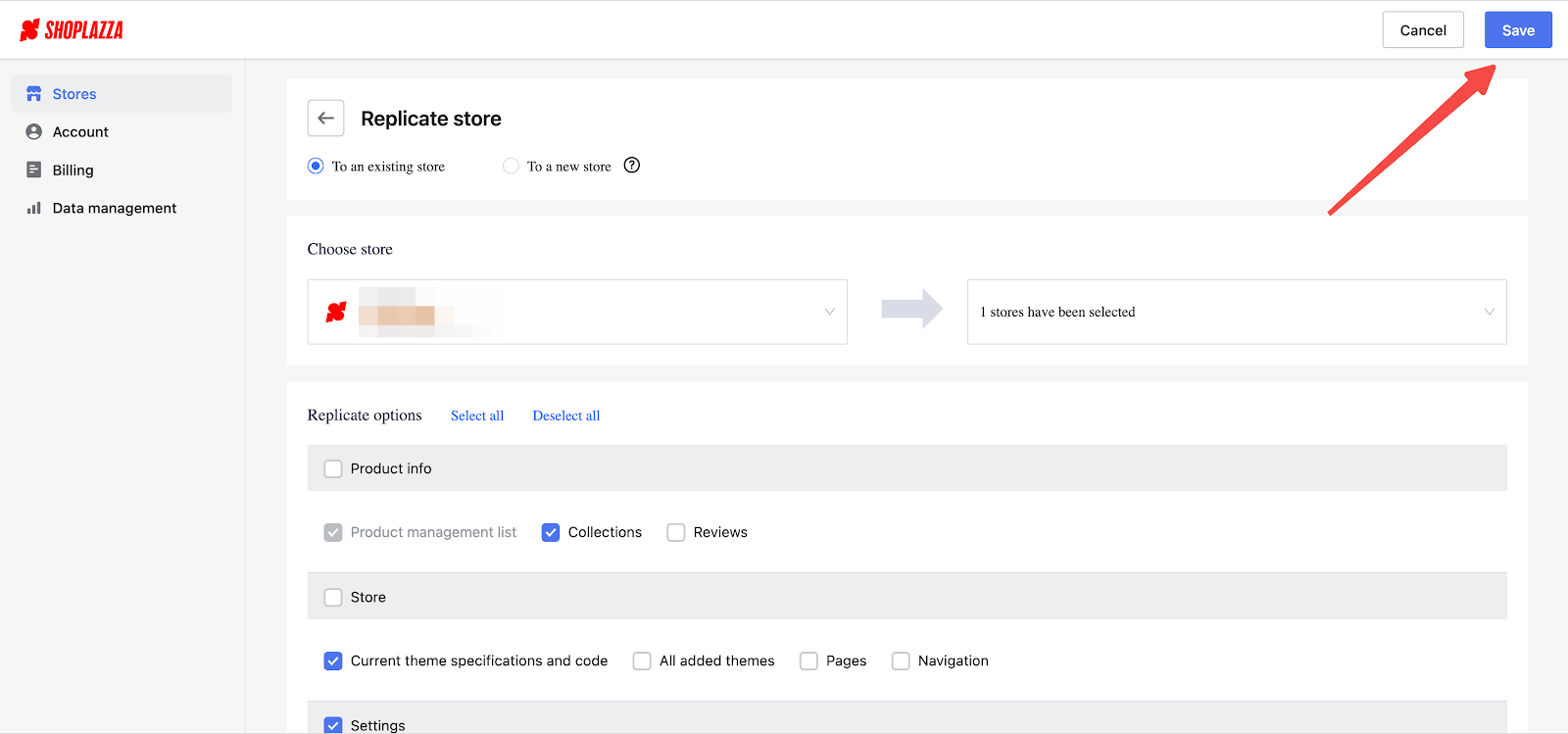 2. The duplication time frame depends on the amount of data you select to include. This process may take several moments or longer to complete. You may also terminate the process by clicking Stop to go back and make other changes.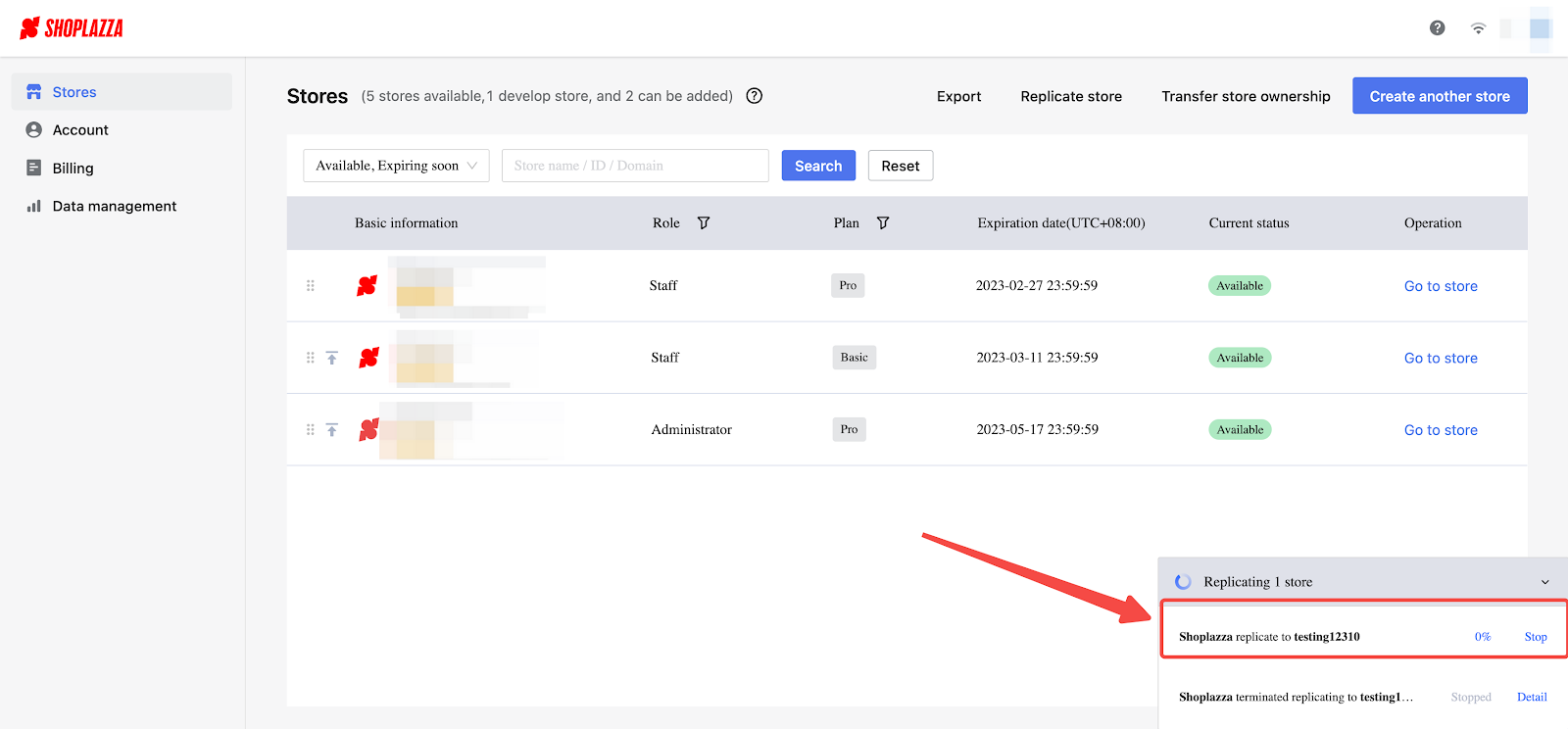 Copying store information gives you the advantage of managing multiple stores seamlessly. Granting your staff the proper permissions will enable you to replicate store data between stores in different accounts.