Duplicating store data with the Shoplazza admin is an easy process, ensuring safe storage of information, and allowing for a convenient examples when creating new stores. Product, theme settings, shipping and tax rates, blogs, marketing campaigns and more aspects of the store can all be safely duplicated.
Replicating a store
1. From your Shoplazza Admin, go to Manage account from the drop-down profile menu.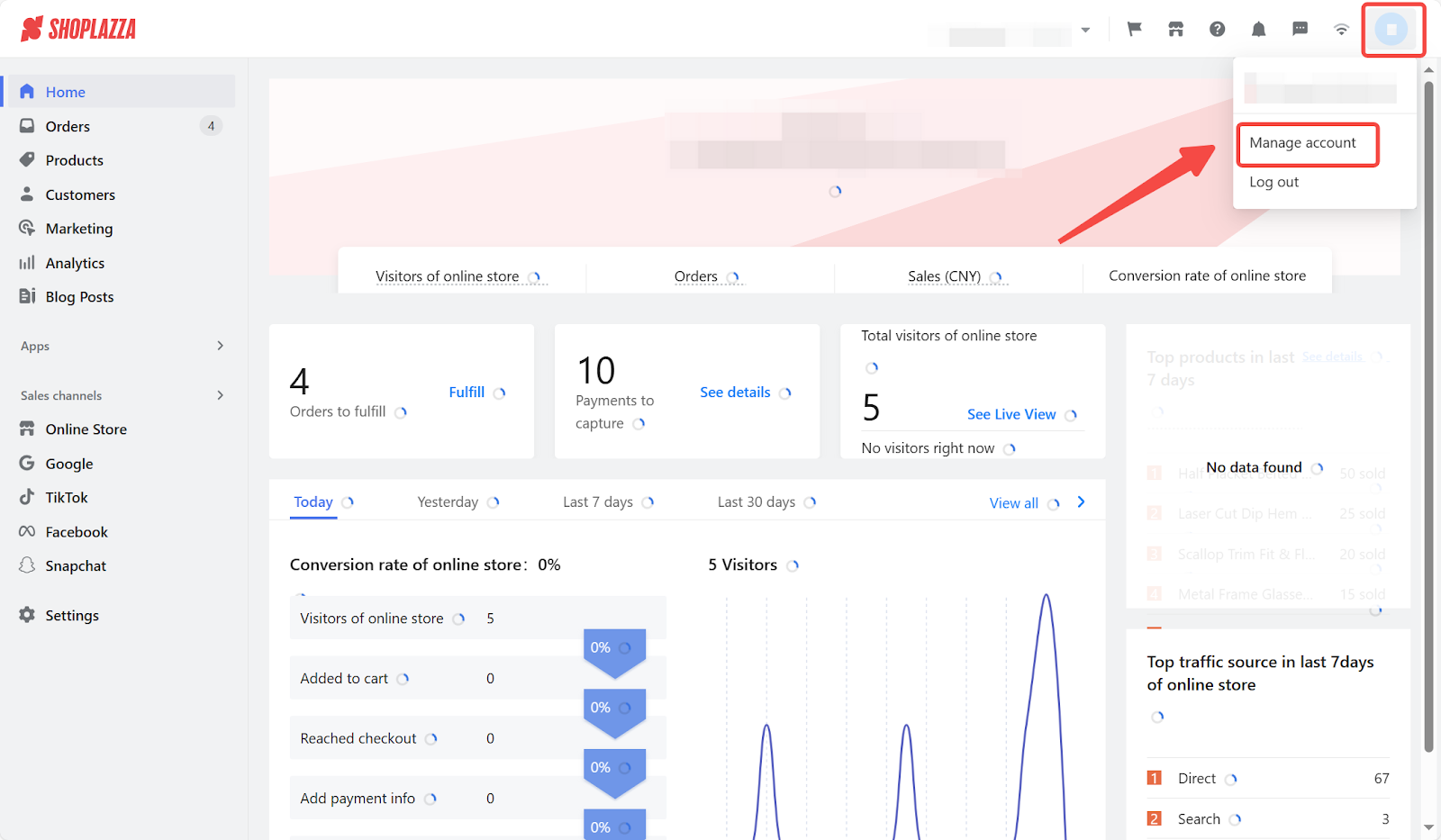 2. On your store details pages, Select Replicate store from the top banner section.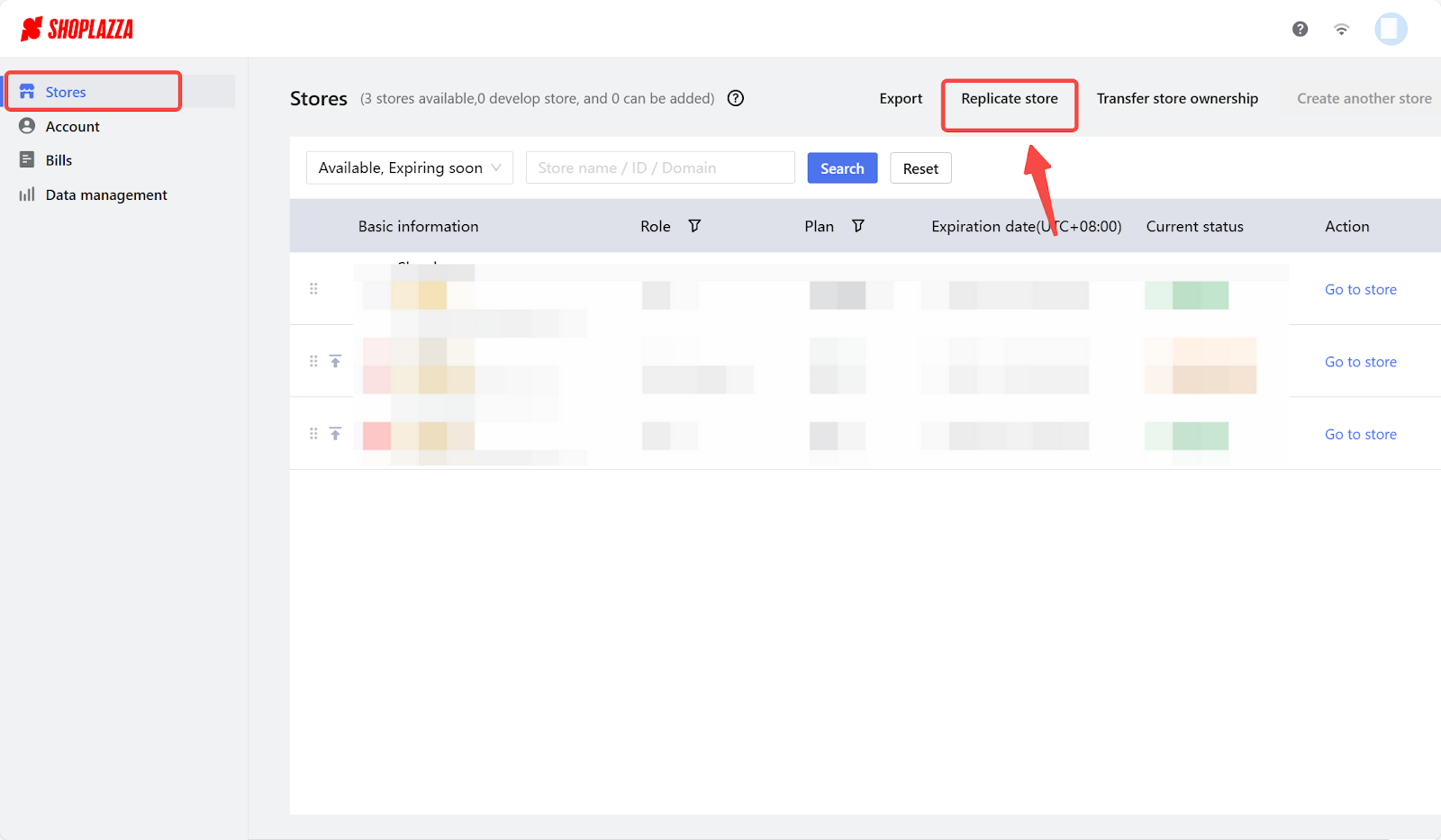 3. You can either copy the information to an existing store in your account, or create a new one to complete this process.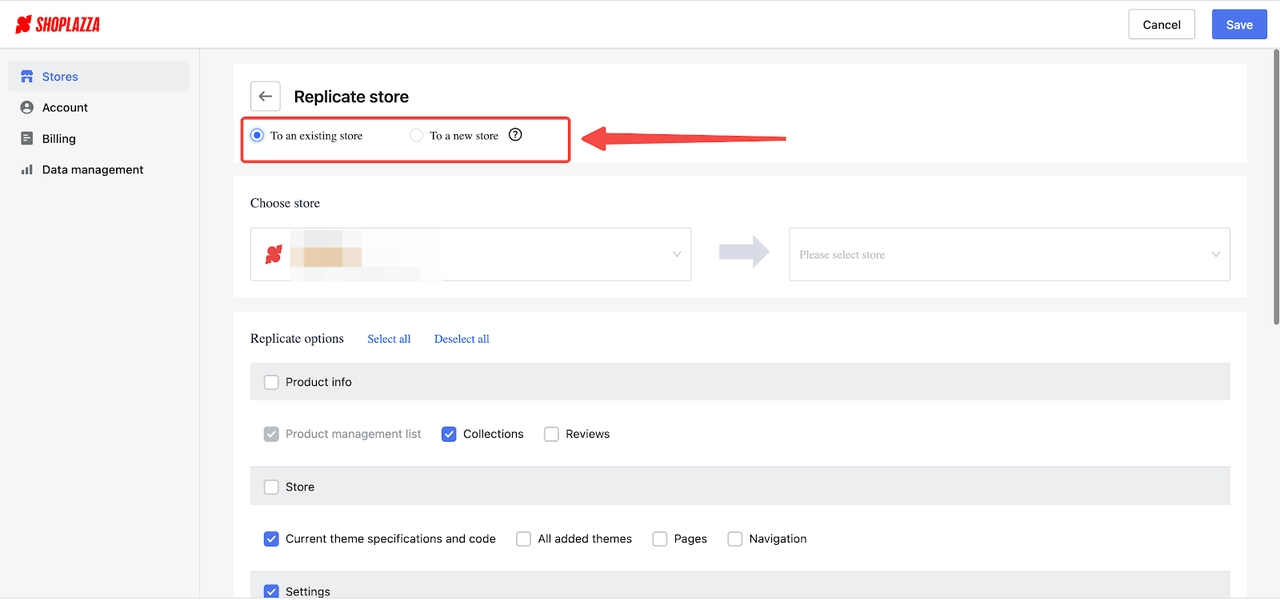 Note
A trial store will be created to receive all duplicated information. To subscribe plans for a trial store, please go to your Shoplazza Admin Settings Plan and billing.
Copying data to an existing store
1. To continue replicating data, select both the original store and the one where you want the data to go.
2. Using the dropdown menu indicated by the arrow, select the existing store to receive the copied data.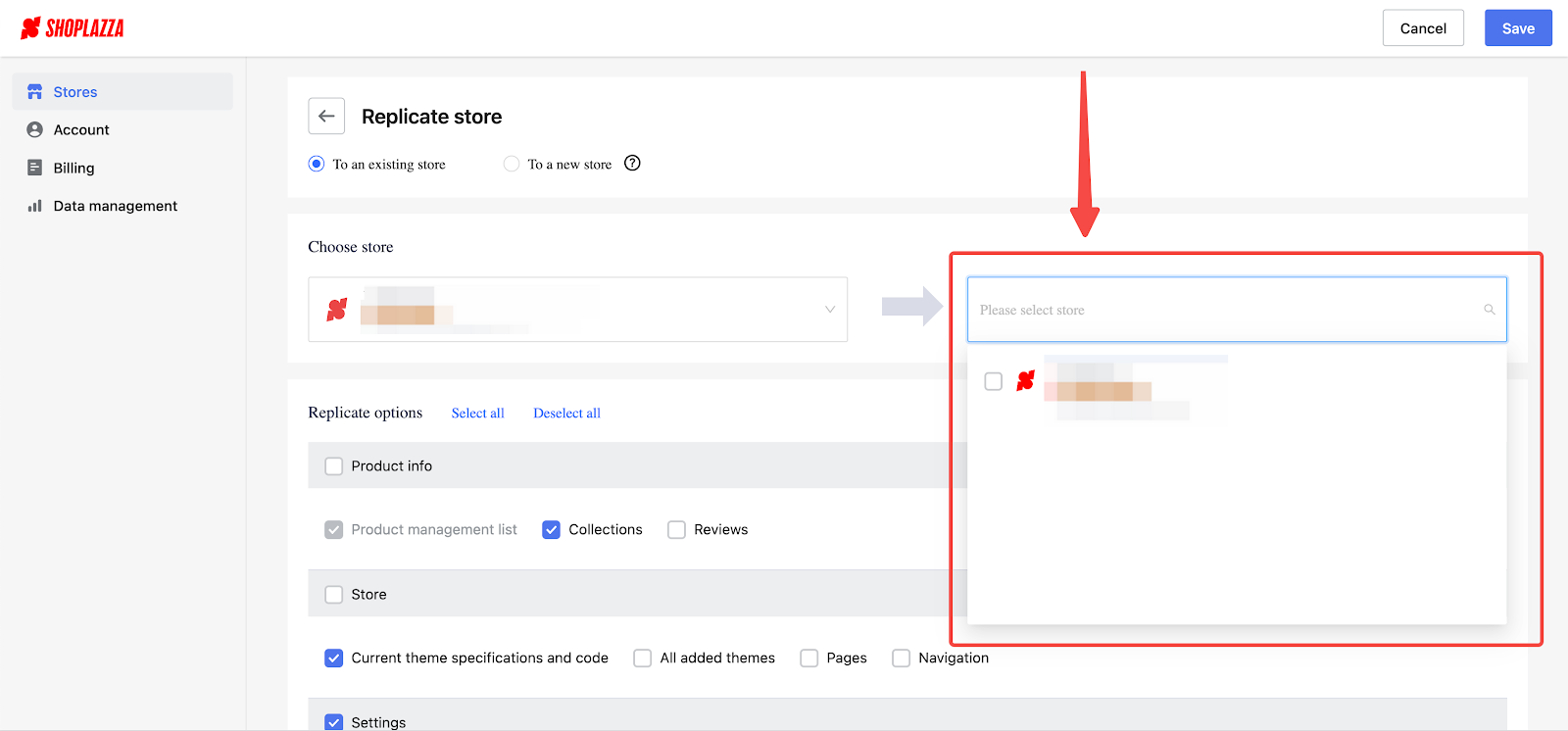 Note
You can select more than one store to receive data at the same time just by checking their boxes.
Copying data to a new store
1. Click To a new store to duplicate data from an existing store to a new trial store.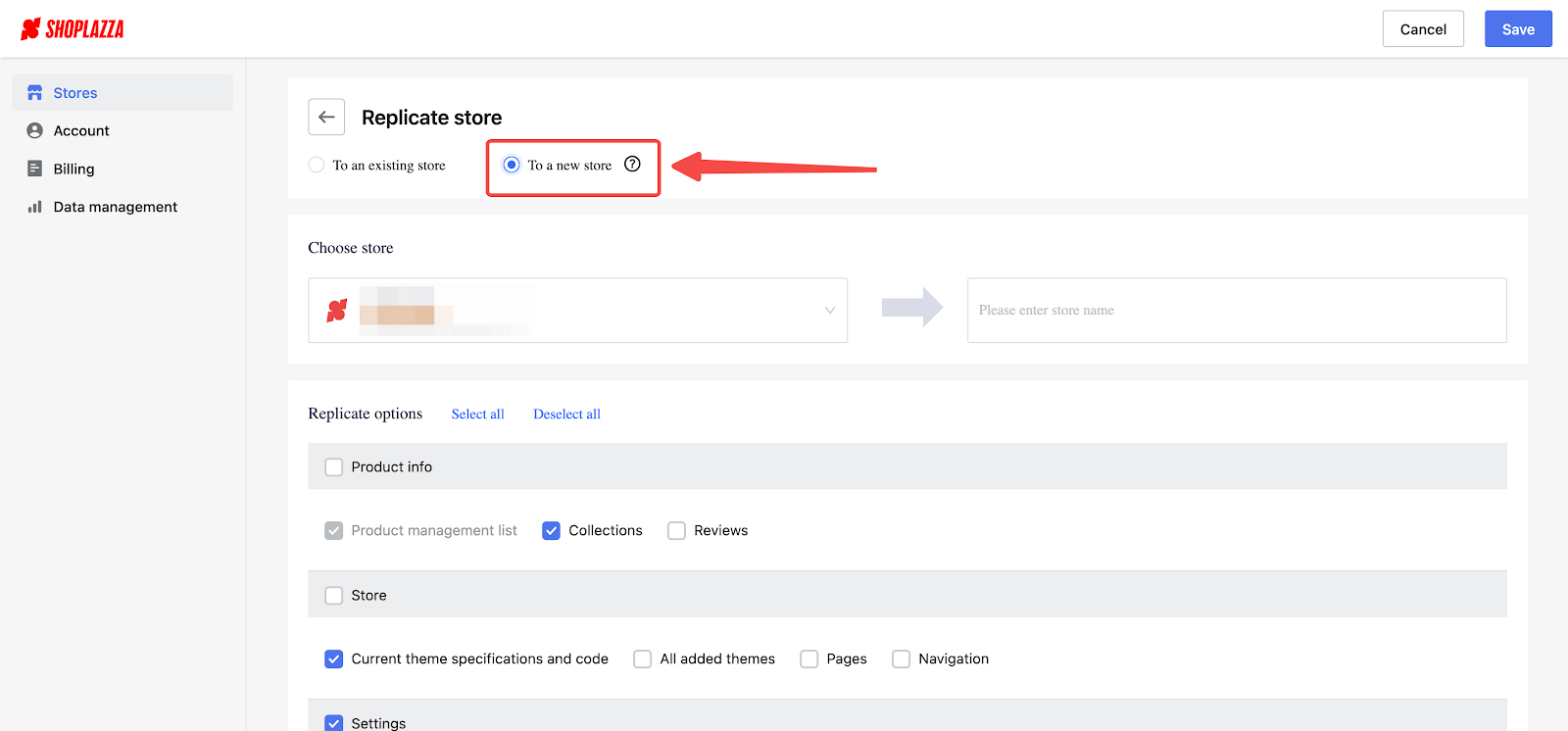 2. From the dropdown menu, choose the store you're copying data from.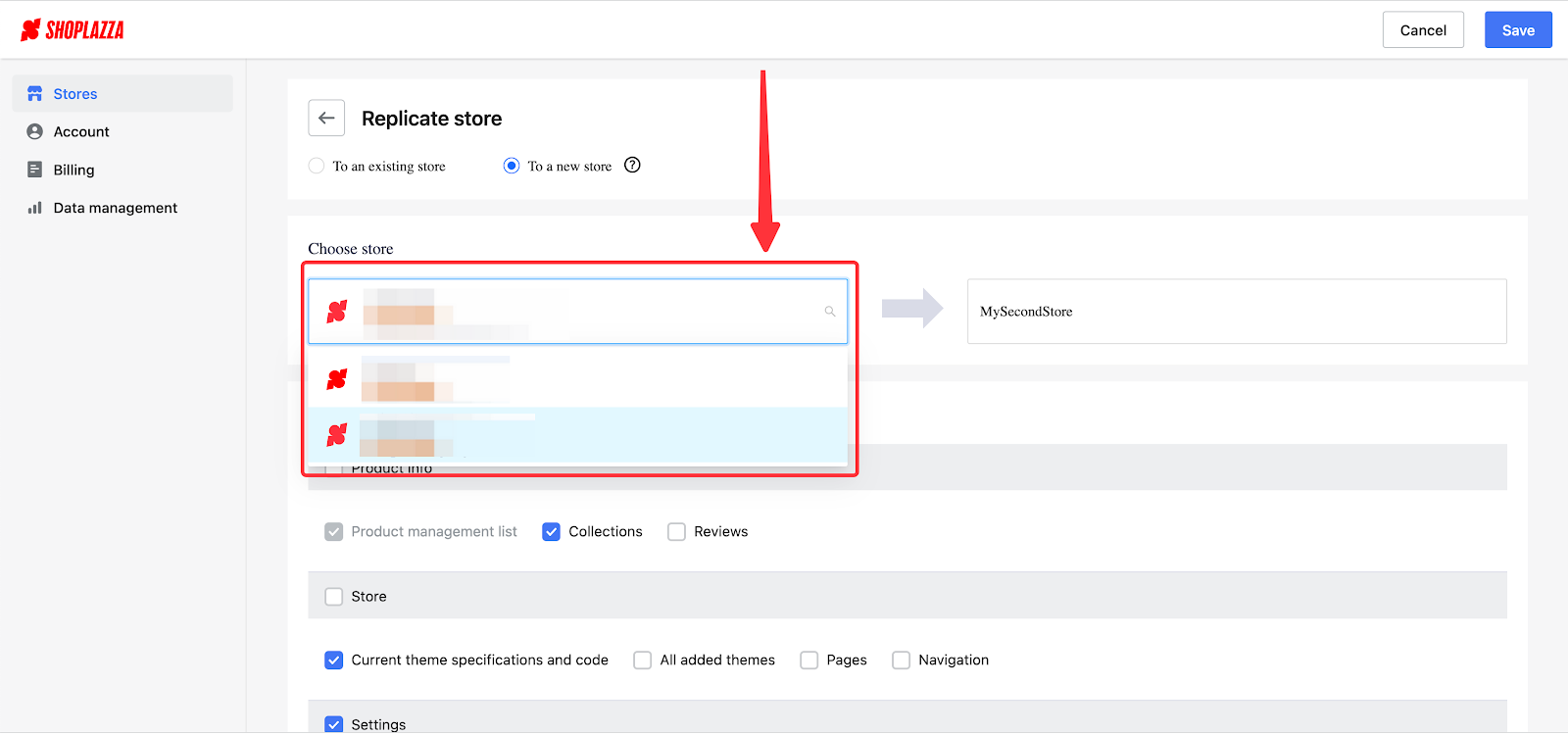 3. In the designated column, input a name for your new trial store to receive copied data.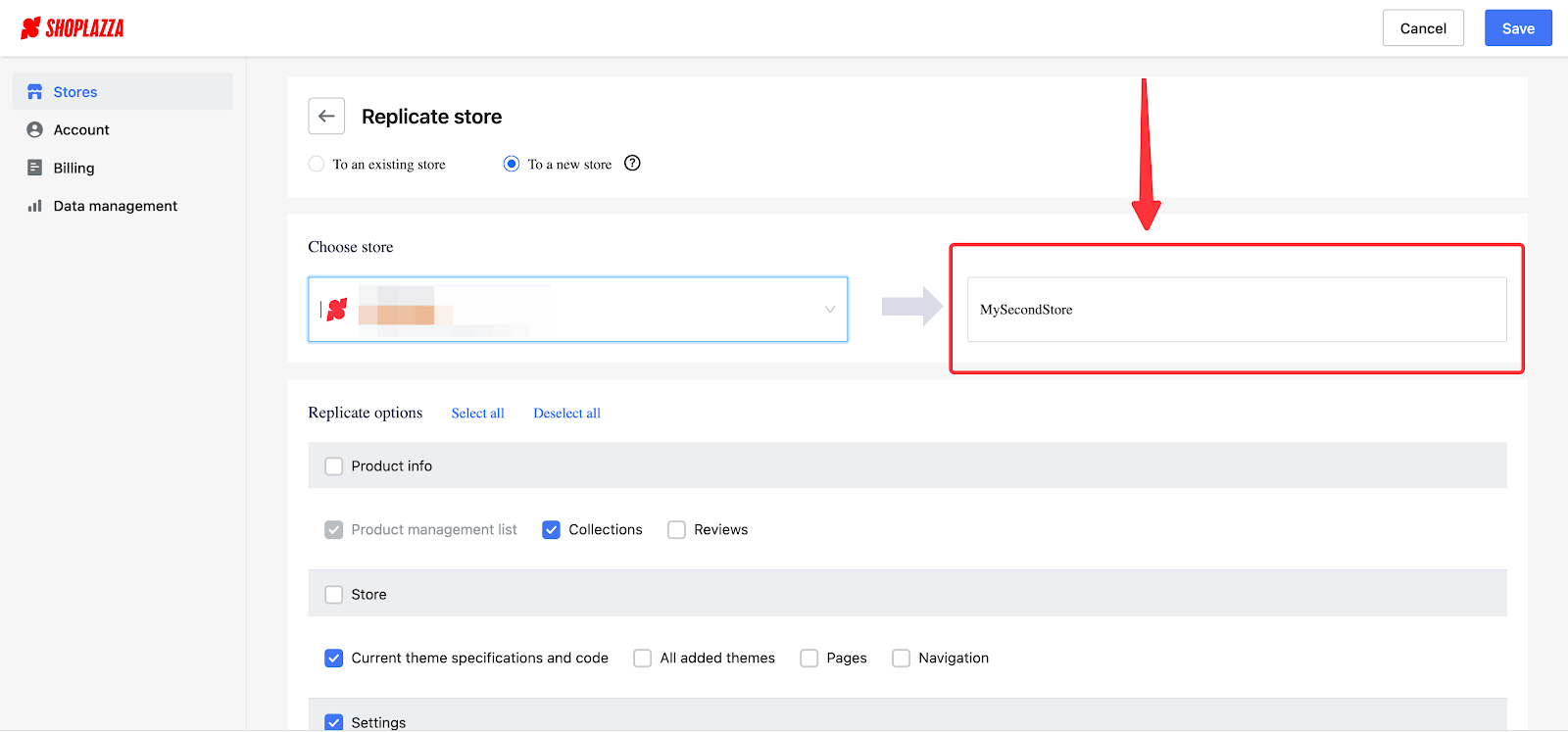 Data options
In the Shoplazza Admin, you can use the Replicate feature to select specific data to transfer to your target store. Here's a brief table detailing the options available for choosing what information is copied:
| | |
| --- | --- |
| Product info | Your product info is where your inventory and product information is stored. This option also includes your existing collections as well as your reviews from customers. |
| Theme | This option includes all your coding modifications, pages in themes, your configured navigations, as well as all your added themes to the theme library. |
| Settings | This option includes your tax settings and shipping profiles. Note: existing store records will be replaced if you select this option. |
| Preferences | This section includes your uploaded photos and other media sources in your library which can be found in Shoplazza Admin Preferences. |
| Marketing | This option includes all your marketing campaign configurations. |
| Customer data | This option includes all your saved customer information as well as templates from customer notifications. |
| Blog posts | This option refers to your blog posts and list of blogs. |
1. Once you complete, click Save.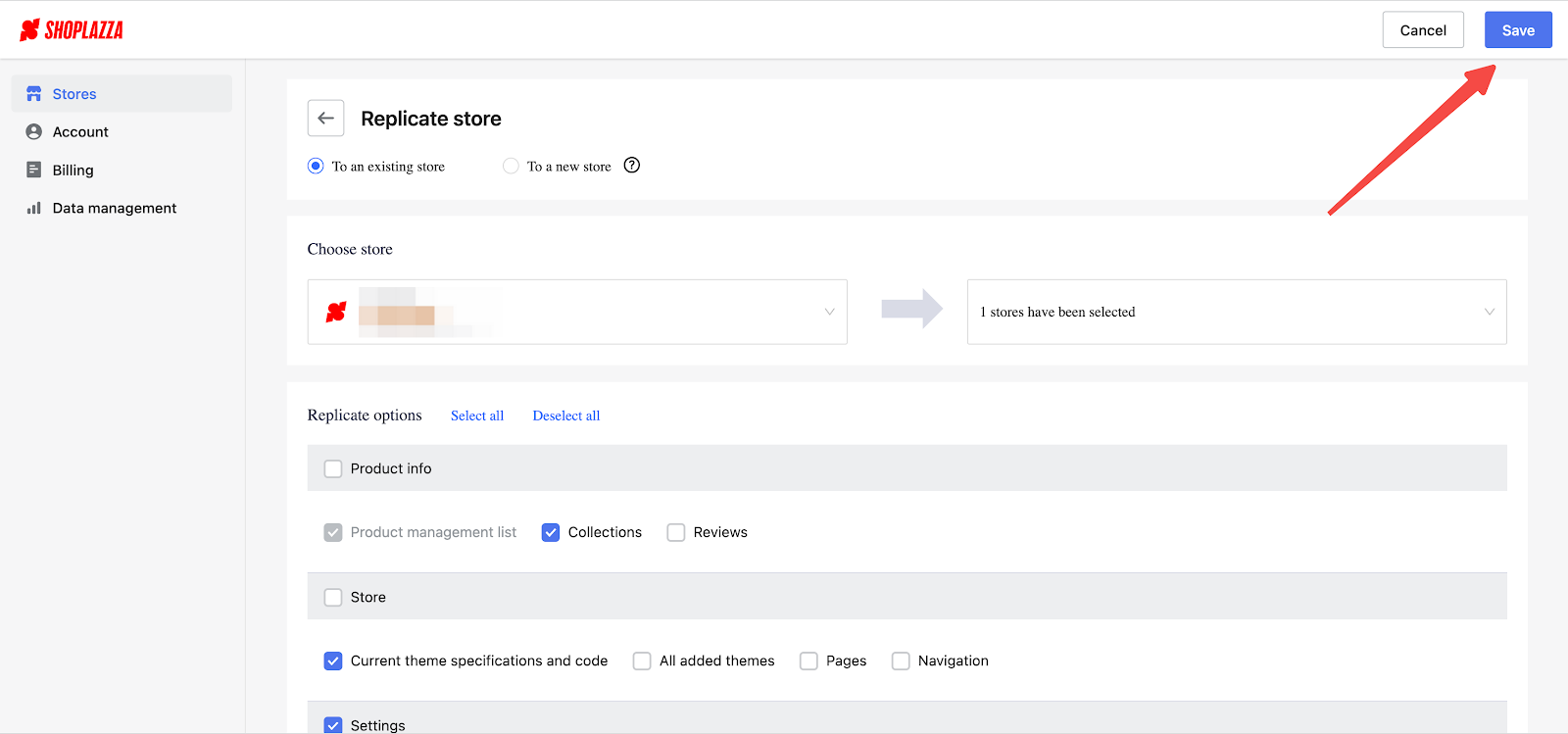 2. The time to duplicate data varies based on the amount of data selected. This could take a few moments or more. Click Stop if you wish to revise selections or make different changes.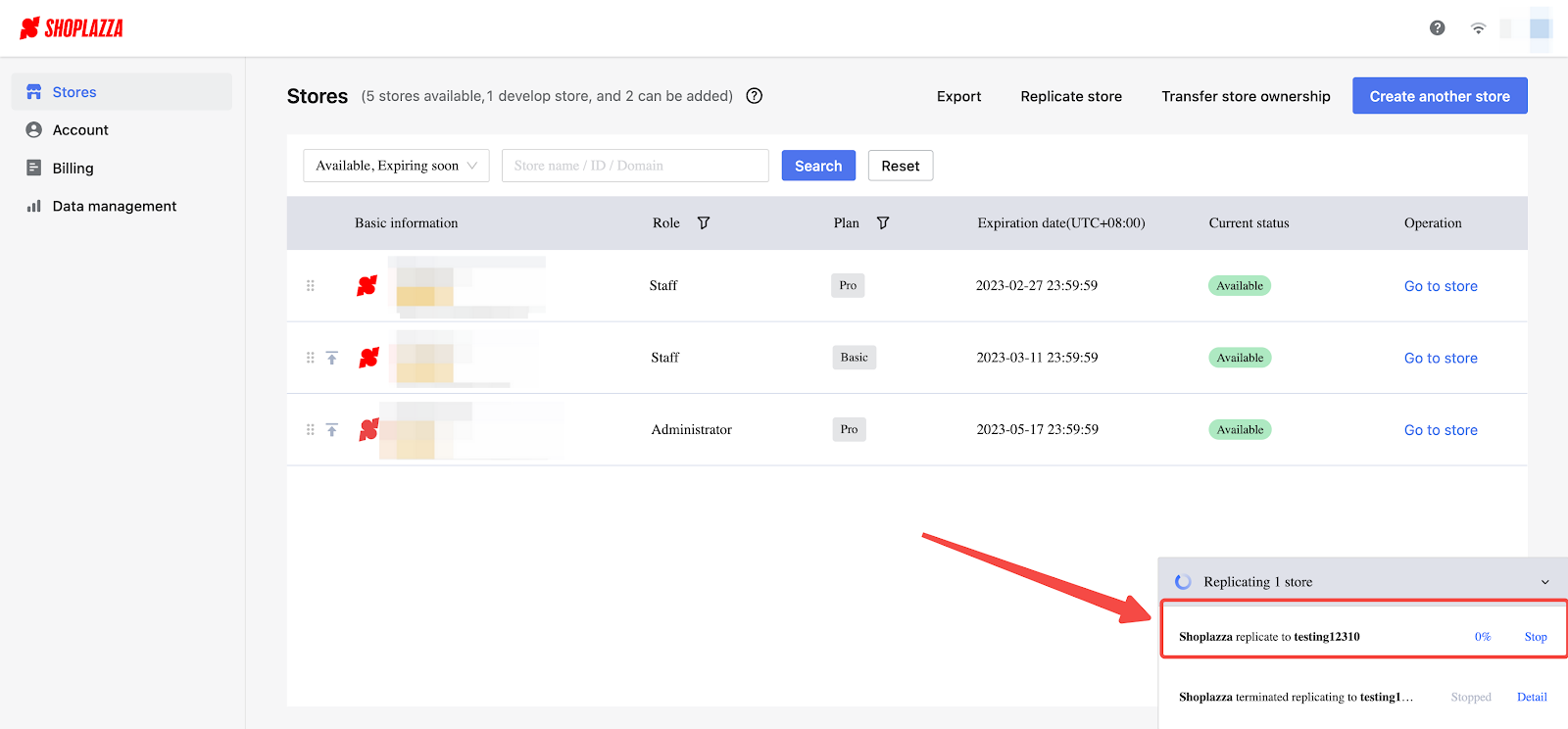 Leveraging copied store data streamlines the management of multiple outlets. By assigning appropriate permissions to your team, you can efficiently share information between stores across various accounts. This feature ensures a seamless operational flow.