The Shoplazza Partner Center provides partners with a dashboard that allows you to create and manage apps, stores, and affiliate programs for your clients. Our Partner Program empowers you with the best resources, sales enablement, training, and referral network to get more clients and build better commerce experiences.
Note
Before you can login/create a Partner account, you must have a Shoplazza account.
Creating a Shoplazza Account
1. If you don't have a Shoplazza Account, you can sign up to register a new Shoplazza Account with your email address or Google.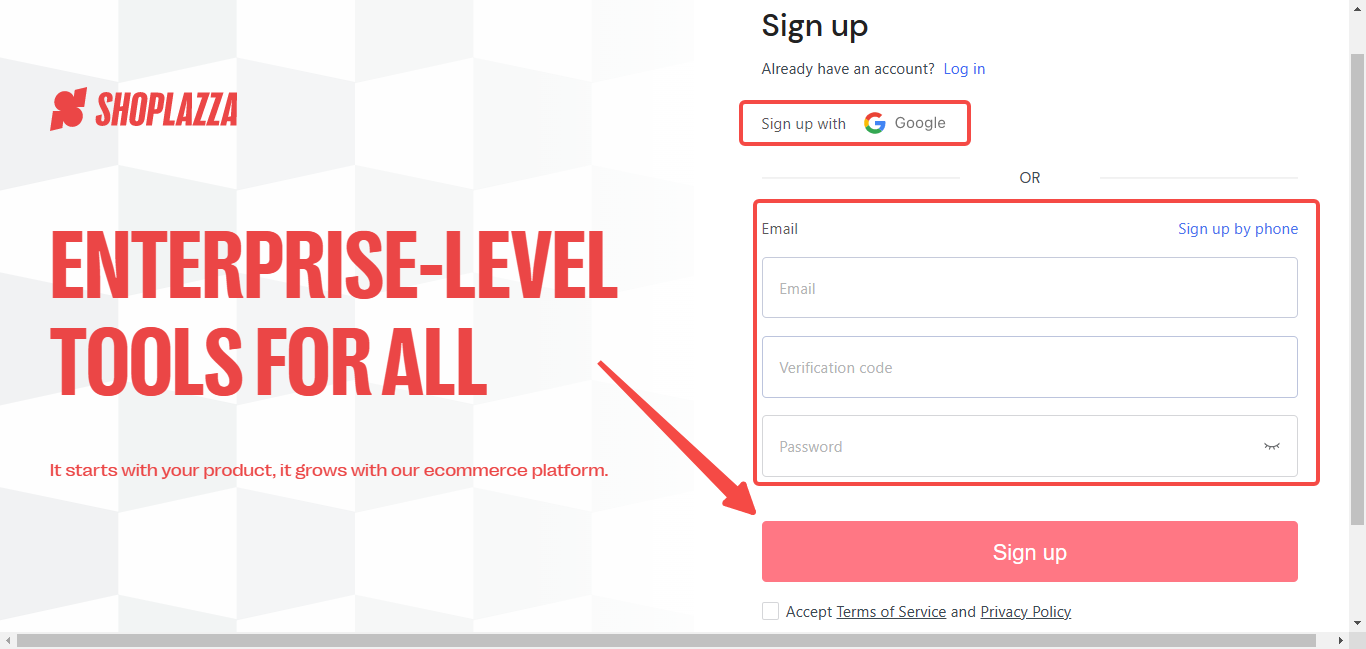 Creating a Partner account
If you already have a Shoplazza account, you can join the Shoplazza partner program in easy steps.
1. Open the Shoplazza Partner   website and click on Become a Partner.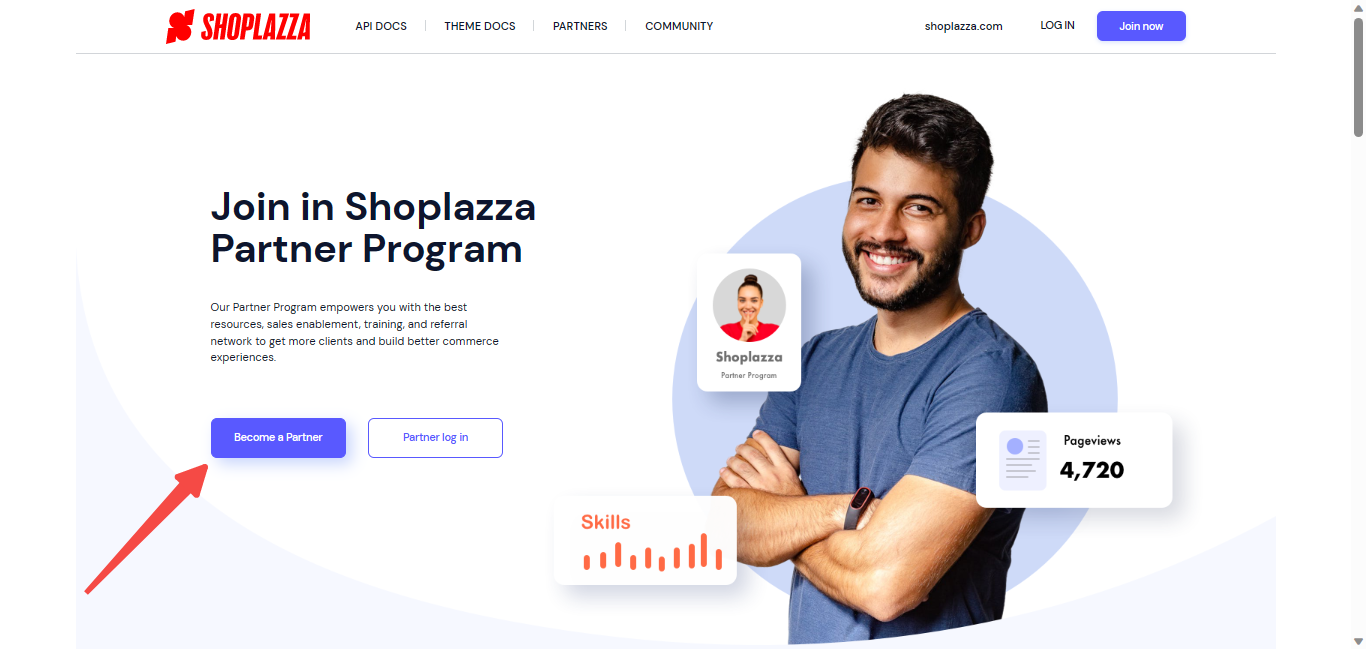 2. Here you will add the following details and click to view your dashboard.
| | |
| --- | --- |
| Business name | The name of your business or team. |
| Website | If your business has an active website, you can fill in the URL. |
| Primary Business Email | The primary contact information for your business or team. |
| Phone number | Your personal or business contact number. |
| Address | The full address of your business. |
| City | The city where the business is located. |
| Zip/Postal Code | The zip code of the area where the business is located. |
| Province/State | The province/state where the business is located. |
| Country/Region | The country/region where the business is located. |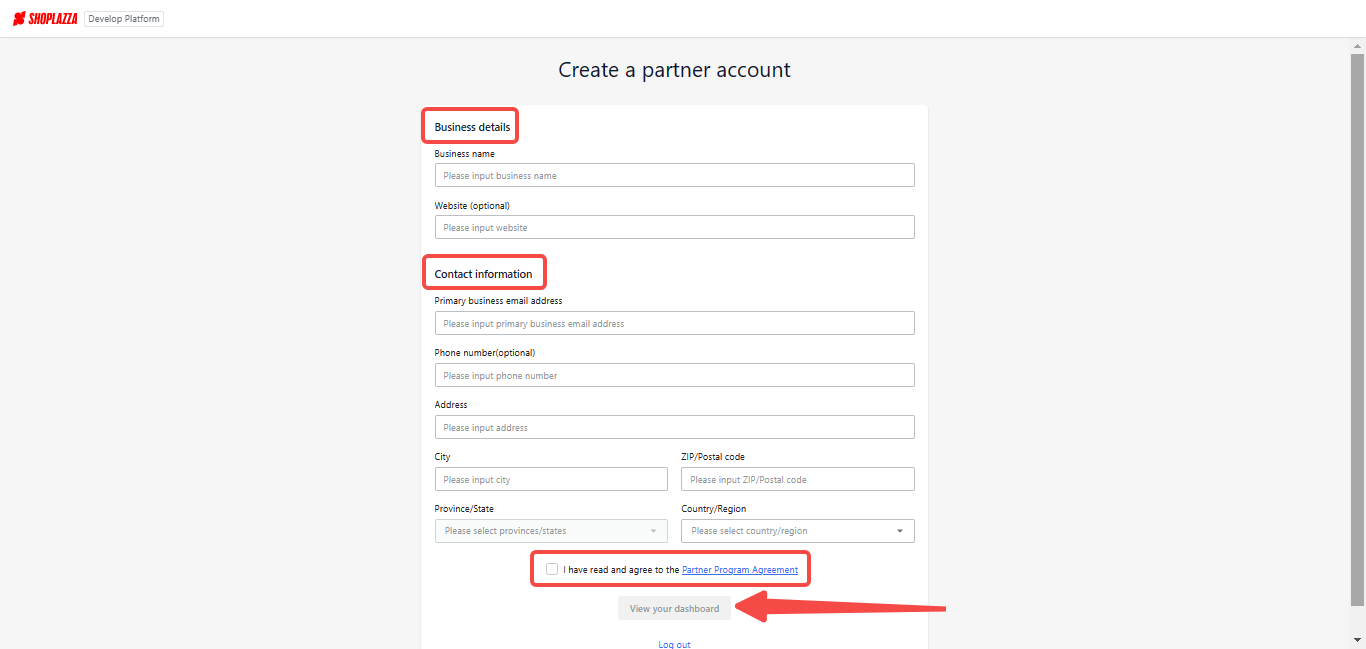 Note
Shoplazza may use the information provided as a partner byline for instances such as billing and email communication and could also offer a customized feature experience based on the same information.
Login to Partner account
1. After you become a Shoplazza Partner, open the Shoplazza Partner   website and click on Partner Login.
2. You can click on the partner account.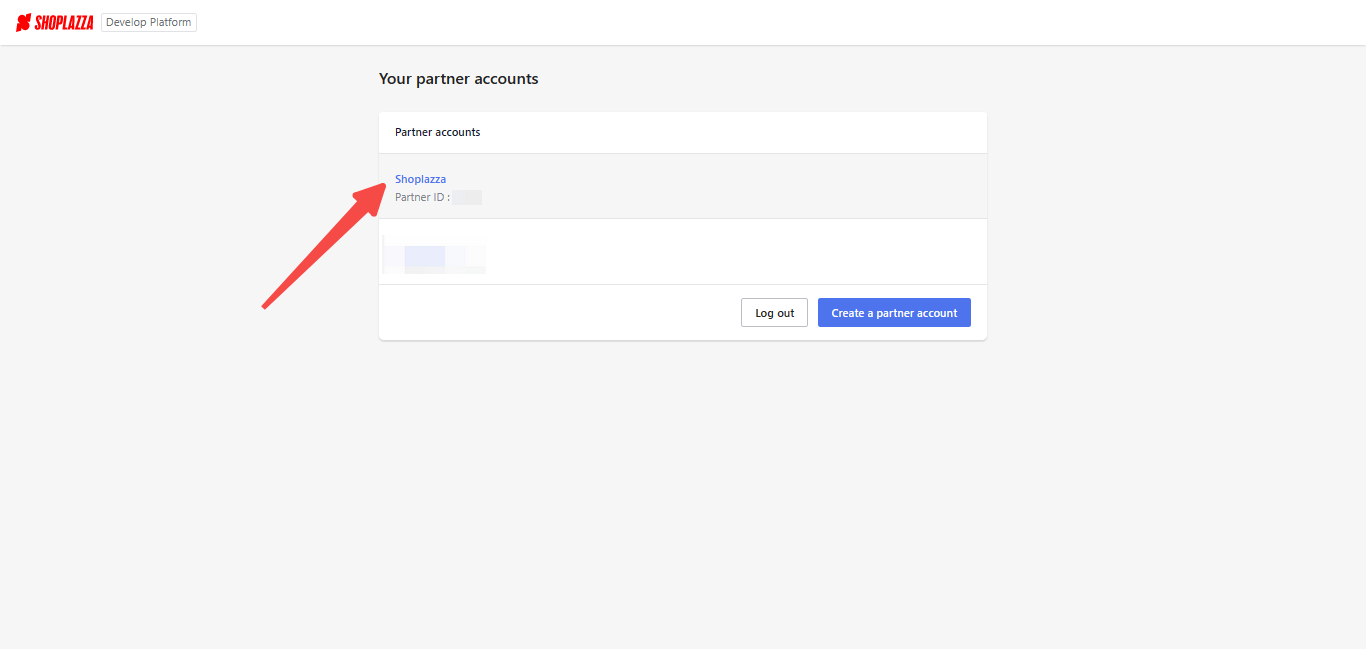 3. Once logged in, you can view all available functions on the left panel of the page.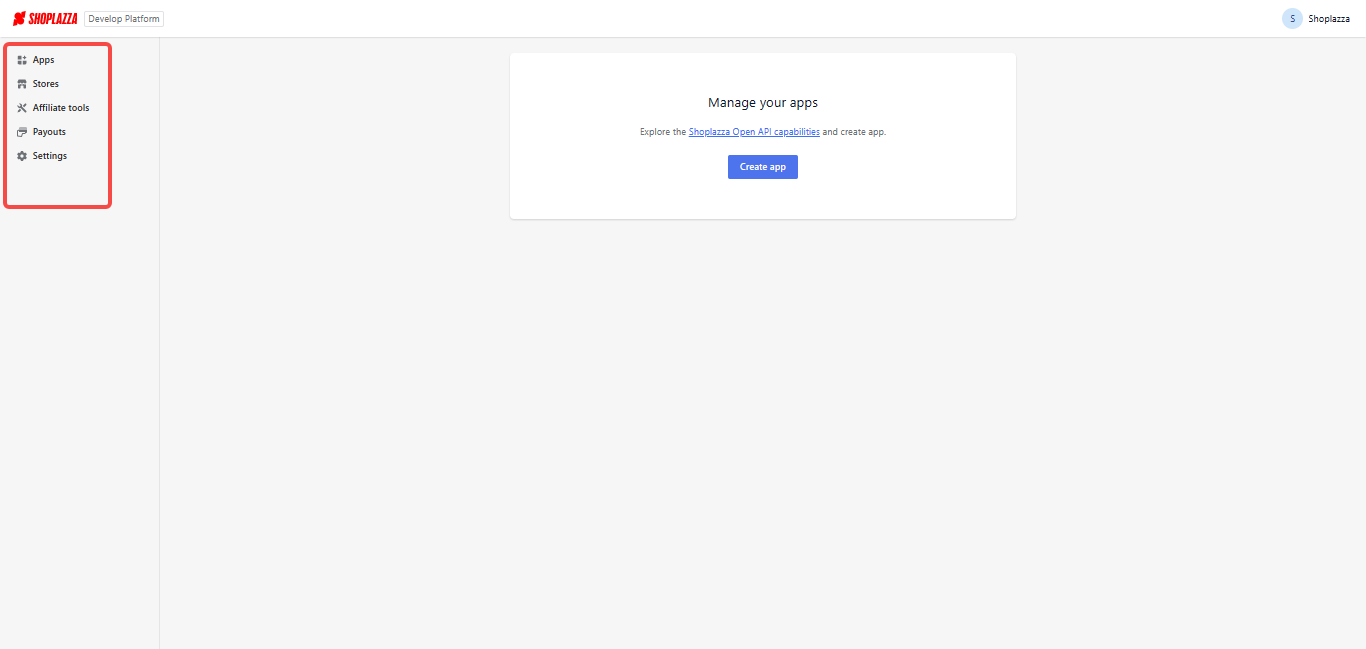 Understanding your Shoplazza Account and Partner Account
To assist our partner in understanding the Shoplazza and Partner Accounts, we have provided a comprehensive explanation as follows:
The Partner account can be considered as an "Organization", with the Shoplazza Account being the owner of this "Organization", as illustrated in the accompanying image.
The features and data utilized by partners are situated within the partner account. After creating a partner account, you can gain access to the relevant functional control panel, as indicated in the image.
If you manage several separate business teams, you can establish an equal number of partner accounts and assign them to each team.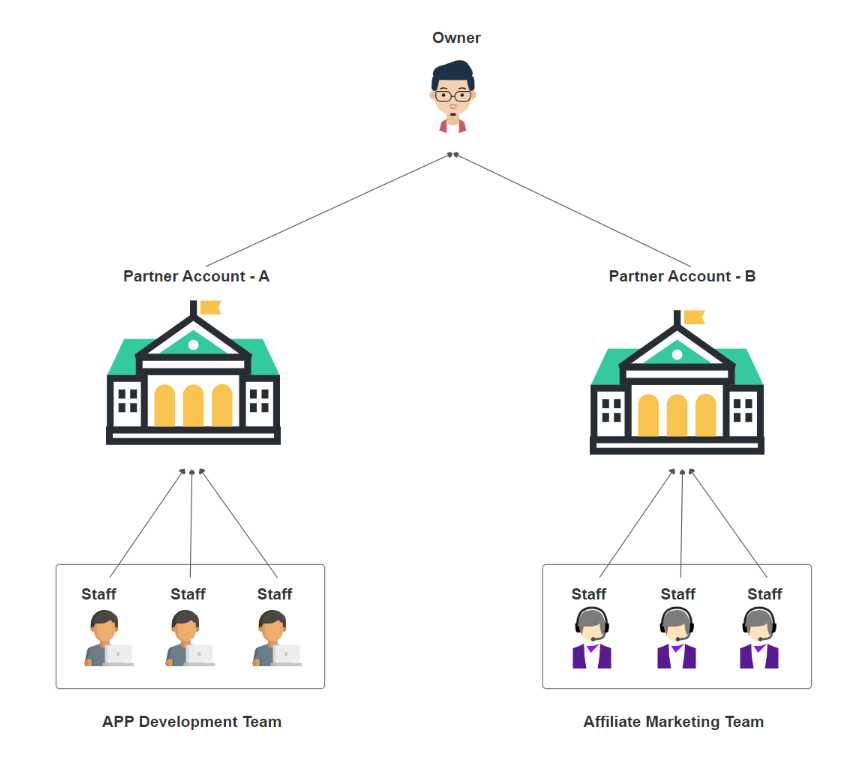 Related Topics