Google Merchant center requires you to display all store policies on your store to your customers before they make any purchases. You can use the Terms of Service auto generator to create general policies (such as Returns & Exchanges, Shipping, Payment or Privacy) that you can customize to your store's needs. The instructions below walk you through generating and linking your policies to your store front.
Steps
1. From your Shoplazza Admin > Marketing > Google > switch to the Functions tab and under Campaign Creation, click on Shopping Campaign.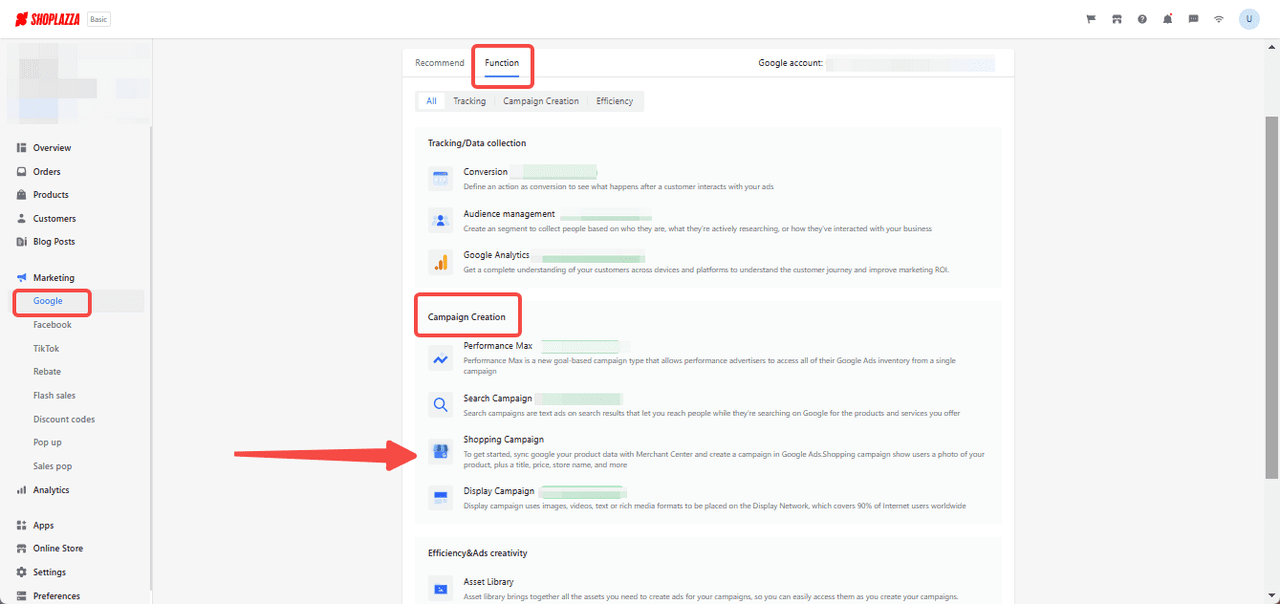 2. Click Store Precheck on the left panel.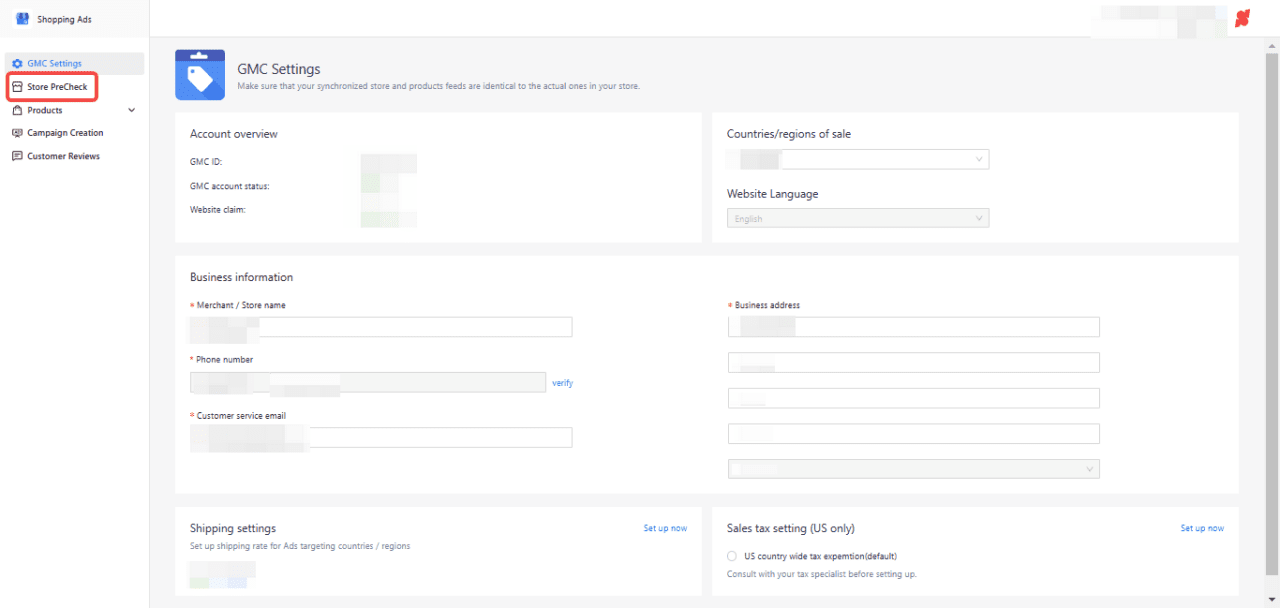 3. Here you will press Click to generate service term templates and then confirm.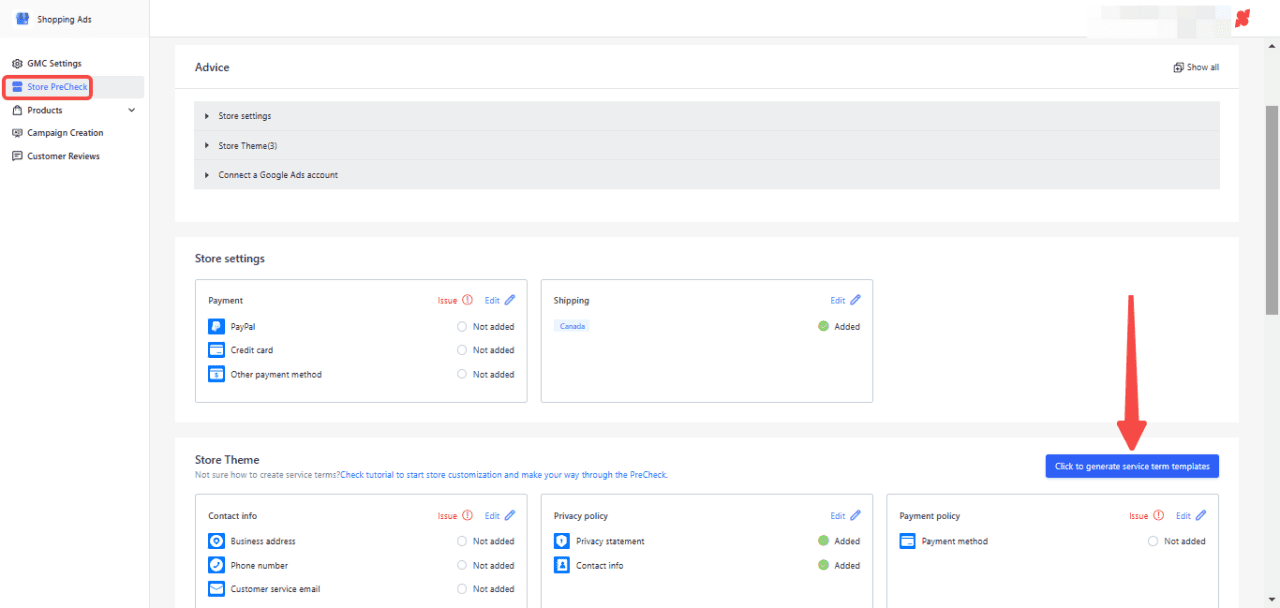 4. After clicking, you will be directed to your Shoplazza Admin > Navigation, where you will find the Google service term template has been automatically generated.
Note
You can use the service terms from this menu, or you can add or delete the terms by editing the menu items under Google service term template.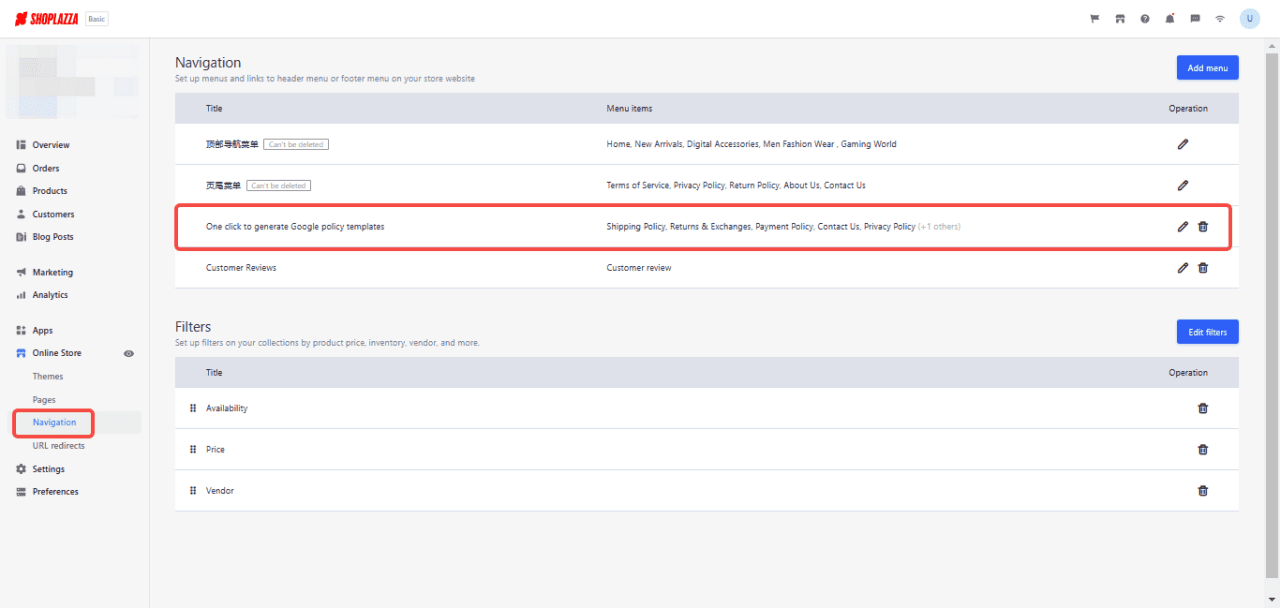 5. Here you will click Pages on your Shoplazza admin panel and then click on any service term.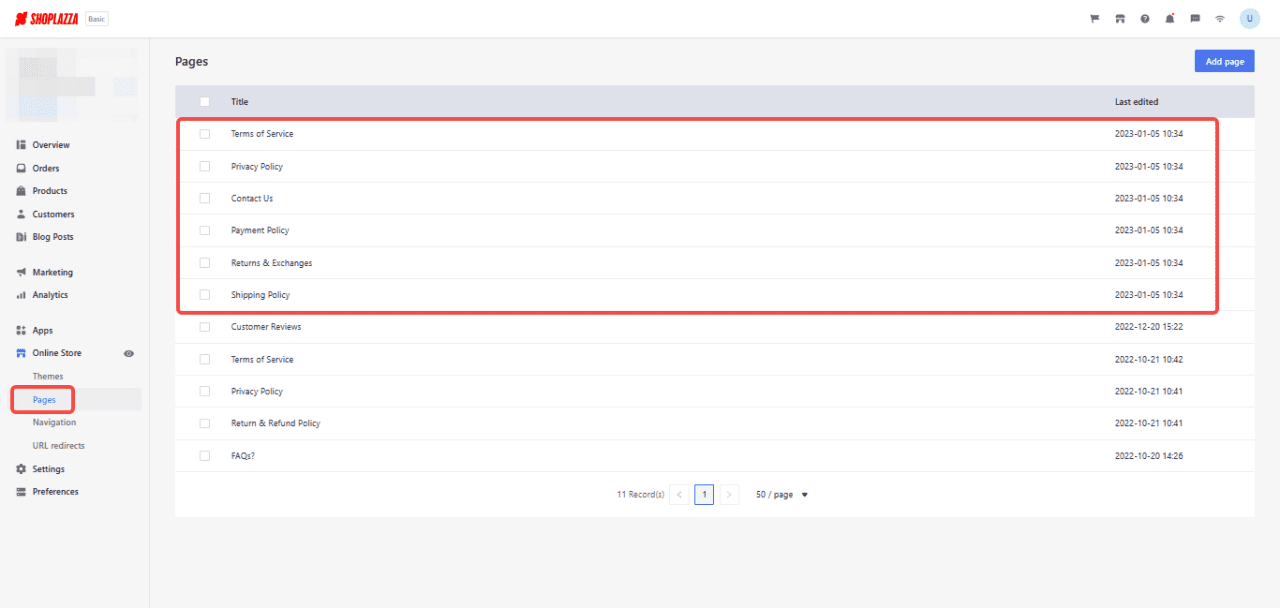 6. Under the page settings, you will replace all information highlighted in red font with your business information.
Note
You have to replace this information in all pages under the menu.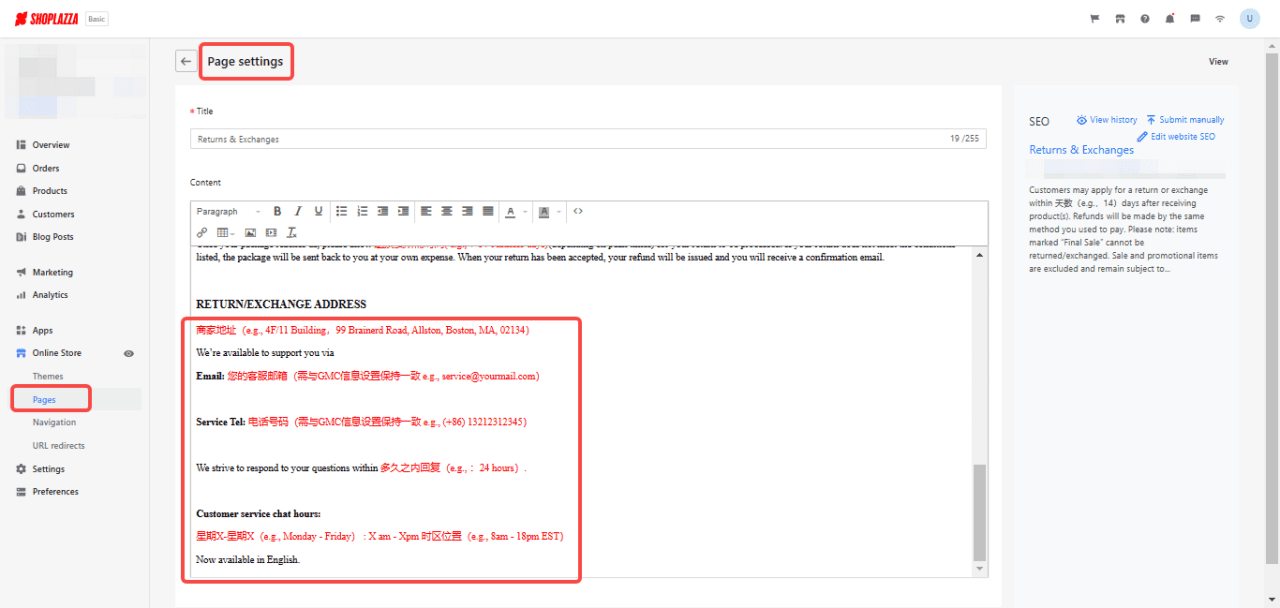 7. After editing and replacing the terms and contents of the pages, head over to your Shoplazza Admin > Theme and click Customize to link the Navigation.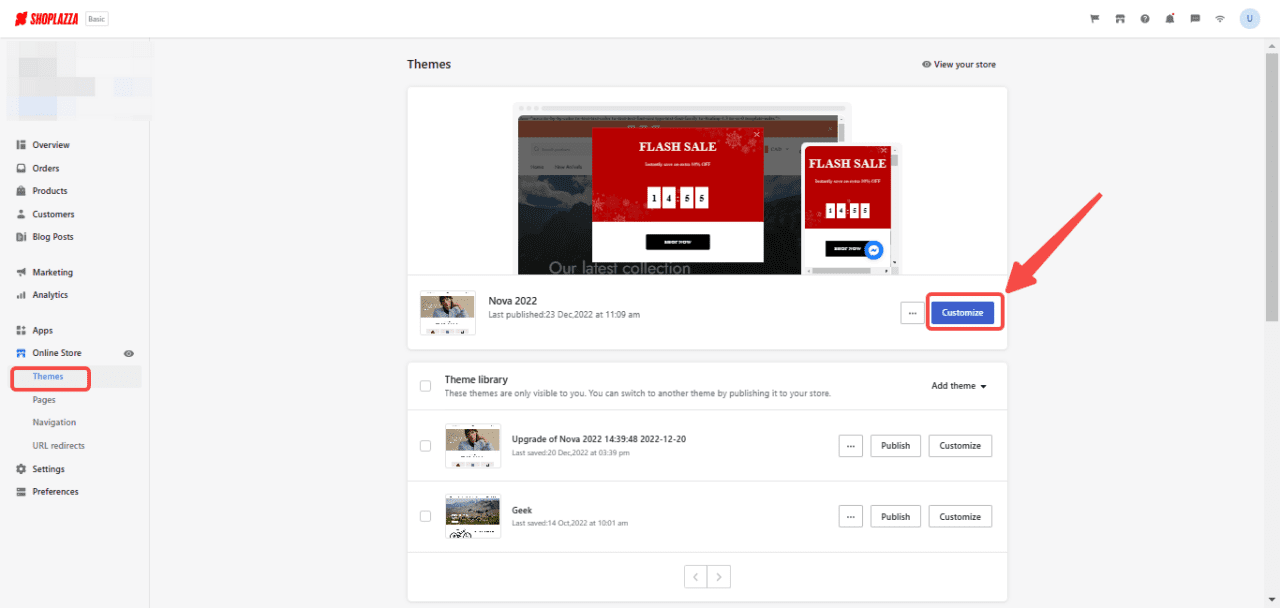 8. Click on Footer here to replace navigation with Google menu content.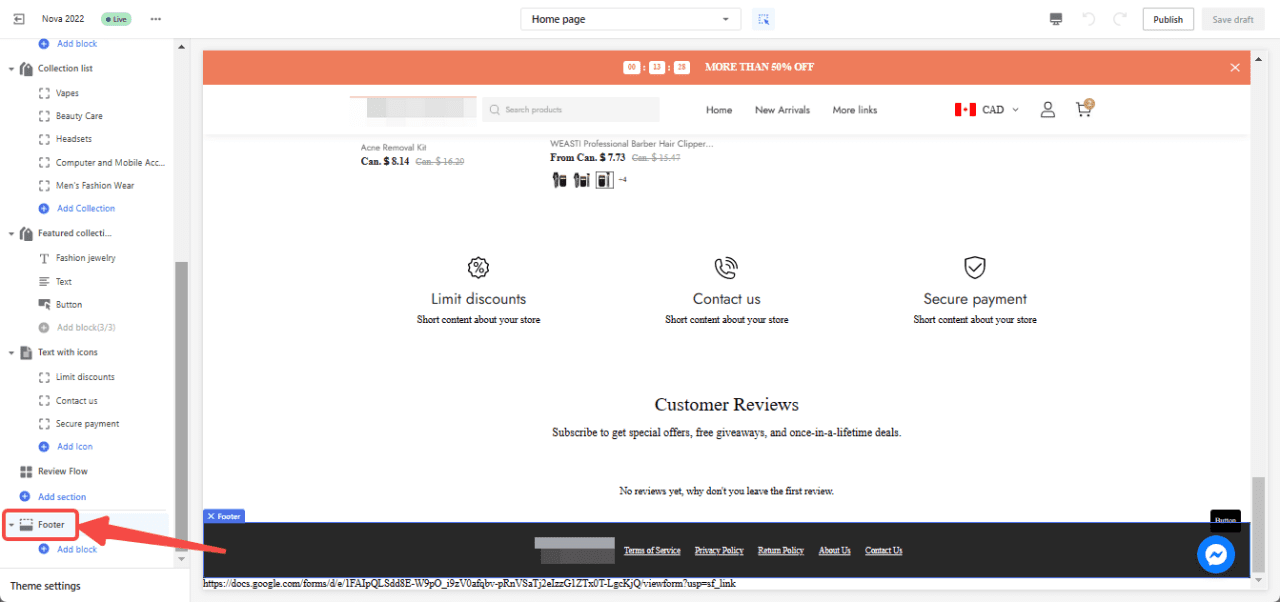 9. If you already have navigation added, then Click Change menu otherwise Click on select menu and choose the Google auto template that was generated. Click Publish at the end.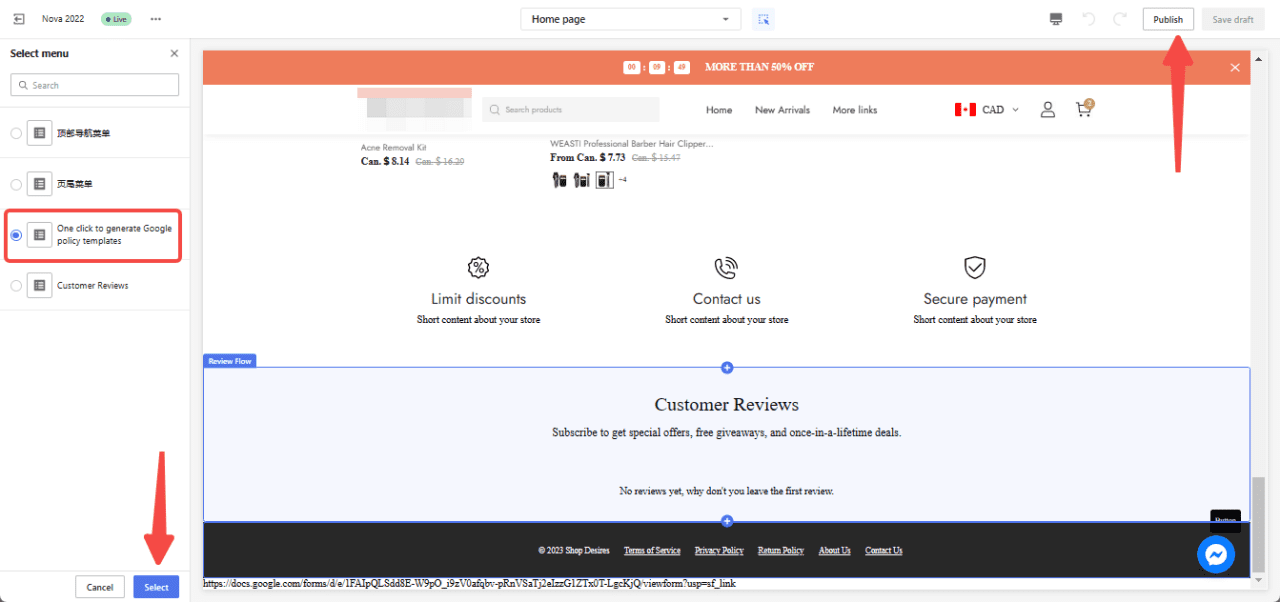 10. The final display is shown below.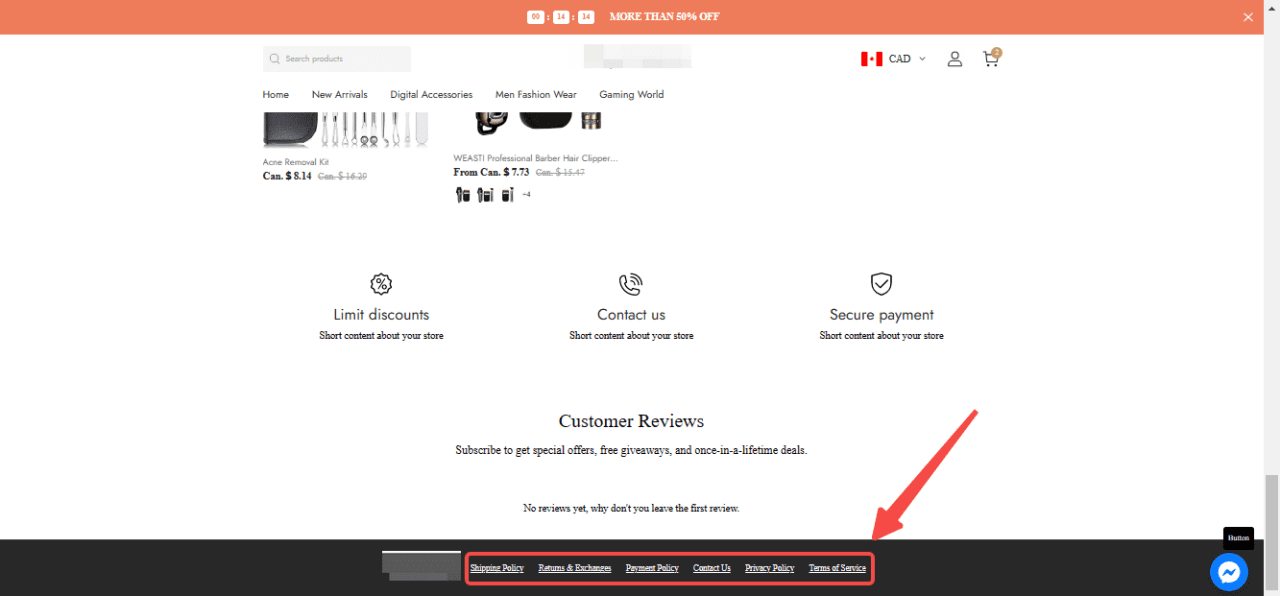 After successfully linking store policies, you can ensure that customers can view your store policies before they make any purchase according to Google's requirement . Also, by completing this step, you should be able to receive full score in Store precheck.
Note
Your business information, such as your business address, phone number and email, must be consistent with the information you have provided in GMC information Settings.

Read the policies carefully in template before you add them to your store.
Related Topics