1.Go to the website https://www.mabangerp.com/, log in or register an account.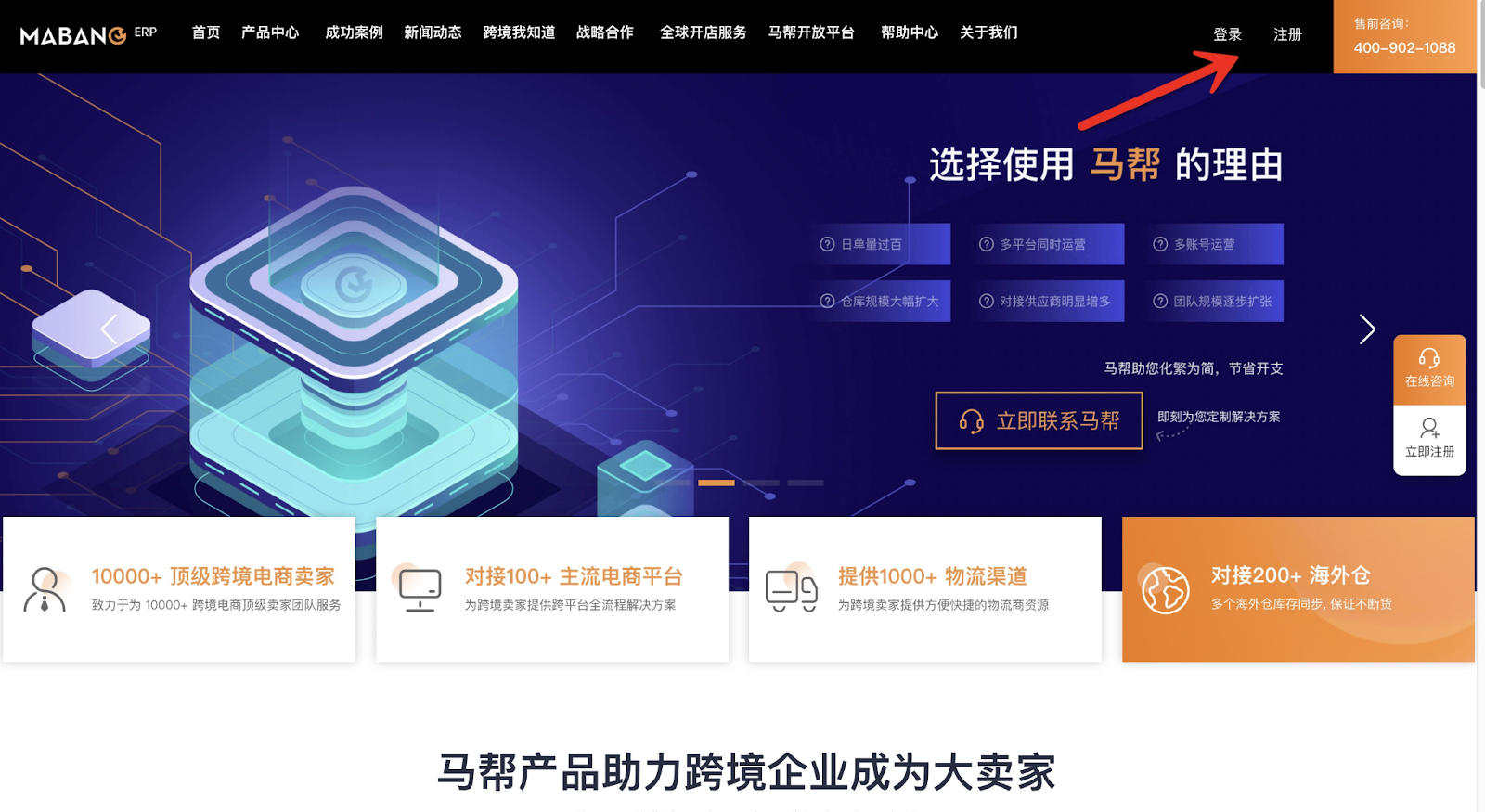 2.The pop-up window will be displayed after login. Please provide contact information.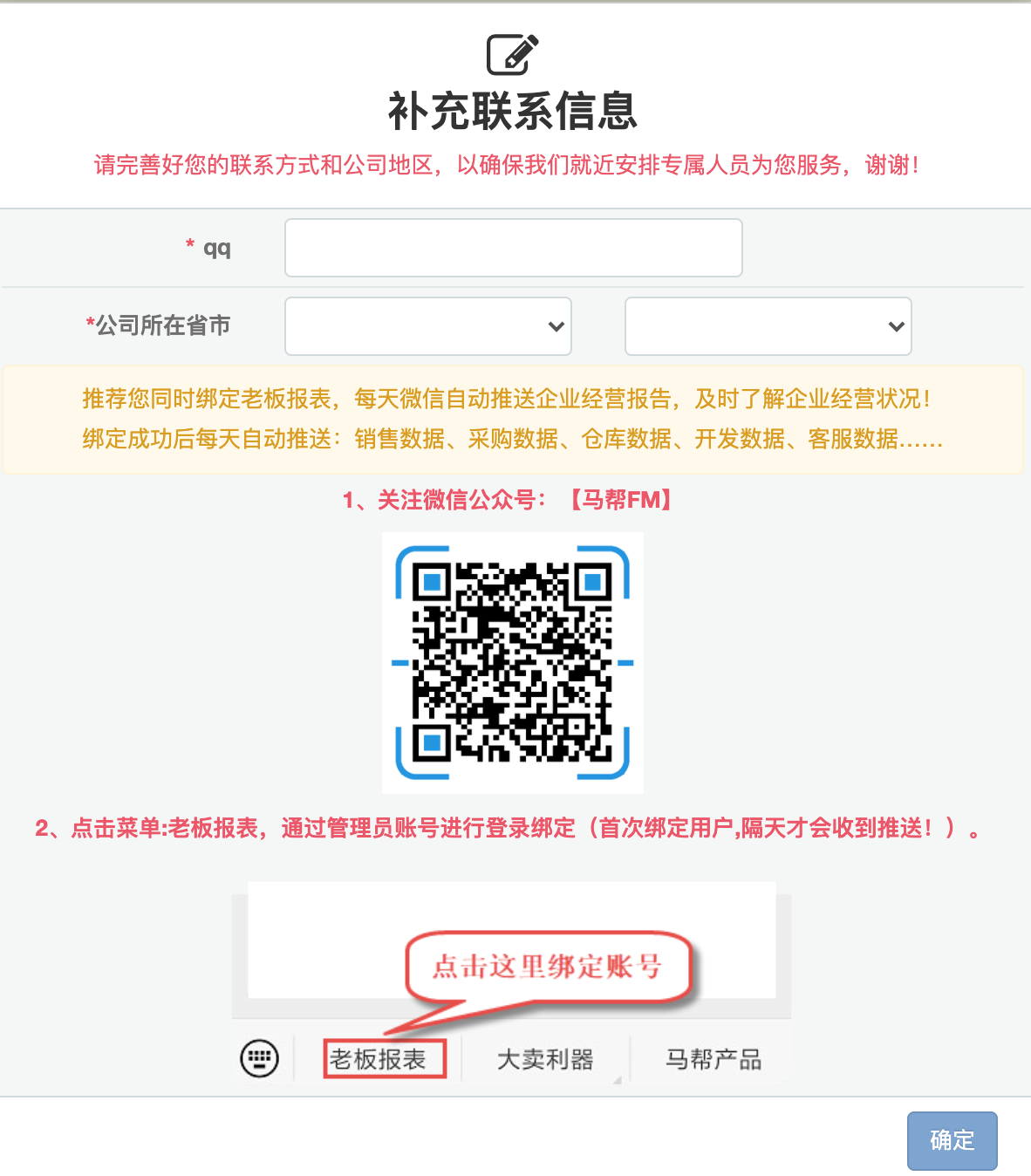 3.Click on store authorization and find SHOPLAZZA on the list.
4.Fill in the store name, select the store manager, staff, and provide other relevant information to give corresponding authorization.
5.Fill in your store name and apply for the account (you can enter your domain).
6.On the redirected page, click "Authorize and use MAbang ERP."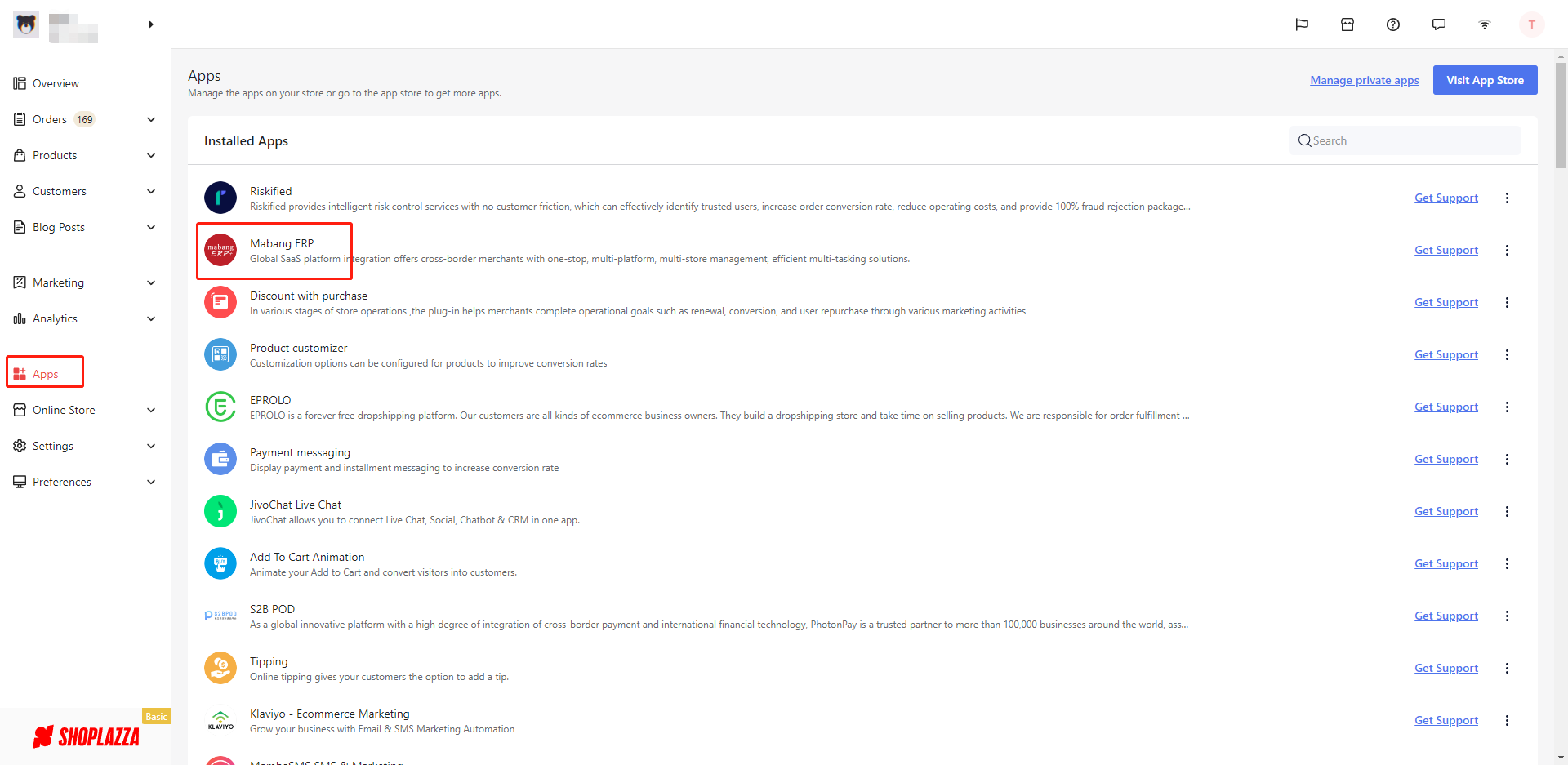 7.Generate the temporary code for authorization.

8.back to the Mabang authorization page, fill in the copied authorization code, and click to obtain authorization.
9.After all the settings are completed, you can see Mabang ERP in "My apps" on the SHOPLAZZA admin.